NYPD: Brooklyn library's Drag Story Hour moved after bomb threat
"These are children, and children just want to hear stories … It's a shame how somebody just ruined it and threatened violence"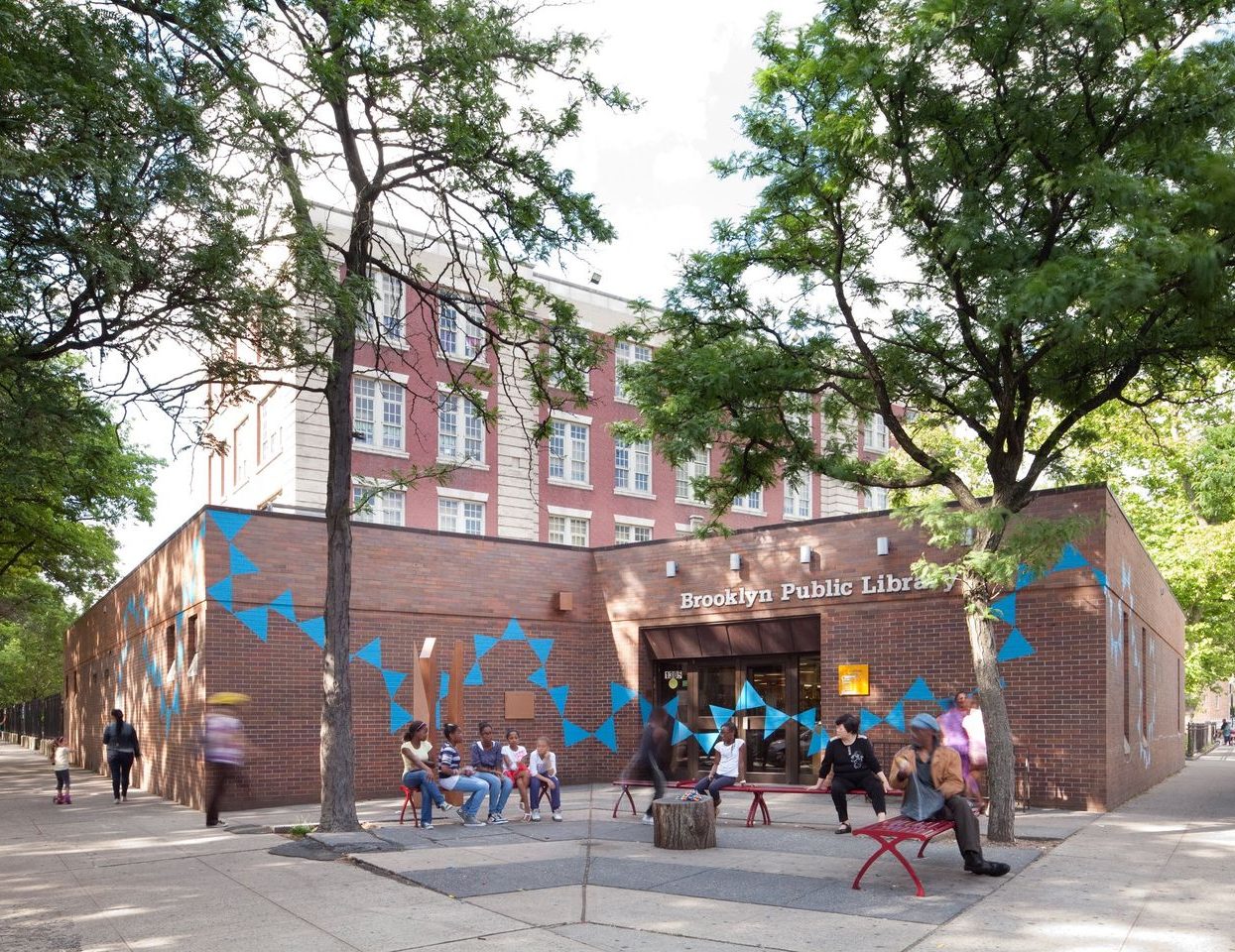 BROOKLYN – The New York Police Department confirmed that a bomb threat was emailed to the Cortelyou branch of Brooklyn Public Library forcing the staff and patrons to relocate the scheduled Drag Queen Story Hour just prior to the event Saturday morning.
The NYPD confirmed Saturday afternoon that an email addressed to a library staff person sourced to an unknown person with a Buffalo, New York origin threatened that a bomb would detonate at 11:30 a.m., and according to a NYPD spokesperson a male caller also phoned 911 about the threat.
The NYPD's canine and emergency services units briefly evacuated the branch and did a search but did not locate a device or anything suspicious. "Officers responded to a bomb threat. There were no devices located," said the spokesperson.
Brooklyn library's Drag Story Hour moved after bomb threat https://t.co/Wqu7WPeRgz pic.twitter.com/GTiaPCAmPR

— New York Post (@nypost) September 23, 2023
The New York Post reported the drag queens moved their event to a Connecticut Muffin coffee shop a block away after convincing staffers there to help. About seven children and parents attended.
"It's a shame, and it's something that's extremely dangerous," fumed a parent of a 2-year-old girl who sat in on the reading.
"These are children, and children just want to hear stories … It's a shame how somebody just ruined it and threatened violence."
Out Black dancer O'Shae Sibley killed, NYPD probe as hate crime
NYPD's 66th Precinct homicide investigators along with the NYPD Hate Crime Task Force (HCTF) are searching for a teenage suspect
BROOKLYN, NY. – A professional out queer Black dancer was murdered just after 11 p.m. Saturday night during a confrontation with a group of young Muslim men in the Midwood neighborhood of Brooklyn at a Mobil convenience mart and gas station.
New York City Police Department's 66th Precinct homicide investigators along with detectives from the NYPD Hate Crime Task Force (HCTF) are searching for a teenage suspect seen in surveillance video footage arguing with the victim, O'Shae Sibley, 28.
According to witnesses and the NYPD, Sibley and a group of his friends performed an impromptu voguing dance session while refueling after a day trip to the Jersey Shore. The teenage suspect and several others had emerged from the convenience mart and engaged Sibley using profanities and homophobic epithets.
Witnesses told investigators that the group of young Muslims had told Sibley and his group that their voguing dance was offensive to their religion.
On the surveillance video footage the ensuing physical altercation is shown with the rapid departure of the suspect and his group. The NYPD said that NYFD medics rushed the dancer to Maimonides Medical Center with a stab wound to the chest, but he succumbed to his injuries enroute and was deceased upon arrival.
Prominent Black director and choreographer Kemar Jewel, who had worked with Sibley since he was a teenager, posted his tribute, expressing grief over the killing on Facebook.
"Over the weekend, my nephew O'Shae (Sage) was murdered due to a hate crime. A group of men killed him for being gay. Once I got the call that he didn't make it to the hospital, I felt my soul leave my body.
I met O'Shae when he was 16 years old. He was a bright eyed and goofy young man who had talent beyond anything I'd seen before. He could sing, he could do hip hop, jazz, ballet, tap, anddddddd he was an incredible voguer! That's how we became close.
We both were immersed in the arts and wanted to step into ballroom, so we joined the ballroom scene at the same time and was in our first house together. In addition to Ballroom, O'Shae was a staple in the Philly dance community and was even apart of Philadanco (The Philadelphia Dance Company).
Since O'Shae was so talented, I always jumped at the chance to put him in shows and productions to show off his talents. If you know me, my career took off because of my Ballroom-related music videos. Out of the 8 videos I've done in my career, O'Shae has starred in 6 of them! O'Shae also has choreographed and assisted me on several live productions, including choreographing the first ever Black Queer Sondheim show I did.
If you know me, you know that I'm not connected to my biological family, and O'Shae was one of the closest things to family that I ever had. We checked on each other. We loved each other and we were always there when the other needed it. We were invested in each other's wellbeing and growth and I knew that we were bonded together forever. To add the cherry on top, a few years ago, we found out that we were ACTUALLY RELATED because his biological cousin was married to my uncle. I remember O'Shae's face when he found out, he was so happy that a bond that was made up was now cemented in real life.
Anyone who ever met O'Shae was very blessed to know him. He was funny, unique, charismatic and always knew how to have a good time. Most importantly, he loved HARD!!! He went above and beyond for his loved ones and made sure no one was ever sad around him. As I write this, tears are running down my face thinking about his beautiful smile and his child-like energy. I can't believe that I have to live the rest of my life without hearing him calling me "Uncle" in one of his funny voices.
O'Shae, I love you with every bone in my body, I'm so sorry that this world and its hatred has taken you away from us way too soon. I promise you I'll make sure your memory will live on in the hearts and minds of everyone I come across. I'll tell your stories! I'll speak your name and I'll make sure that every Black Queer artist I meet knows that I am who I am because you poured into me and believed in me, even when no one else did.
Rest in Peace.
Rest in Paradise.
Rest in Power."
Sibley had performed at Lincoln Center as part of an all-queer dance group in Jacolby Satterwhite's dreamlike digital media exhibit "An Electric Dance to the Movement of Time" in 2022.
The New York Daily News reported that Jewel notably featured Sibley in his 2021 video "Soft: A Love Letter to Black Queer Men," a nearly seven-minute performance that the Brooklyn dancer co-choreographed, which uses the art of contemporary dance to portray black feminine energy.
"He really, really loved Soft," said Jewel. "He helped to talk me through it and breath life into it."
Jewel told the Daily News that Sibley moved to New York from Philadelphia three years ago, shortly after he did, because he enjoyed the city's 24-hour vibrancy. He said that Sibley had the gift of making people happy.
"He was goofy and funny and full of life and energy. And he always knew how to make people smile. I think that those are his best attributes — that he made everyone smile."
Sibley also liked to share his enthusiasm and his gift for dance.
"He also volunteered at dance studios to help teach folks. He volunteered at youth centers and he offered free classes and stuff. He definitely loved to give back."