Sophie B. Hawkins' new anthems- exactly what LGBTQ youth need
The woman who stunned audiences in the 90's with her fresh music & fresh take on sexuality, has released her first new music in a decade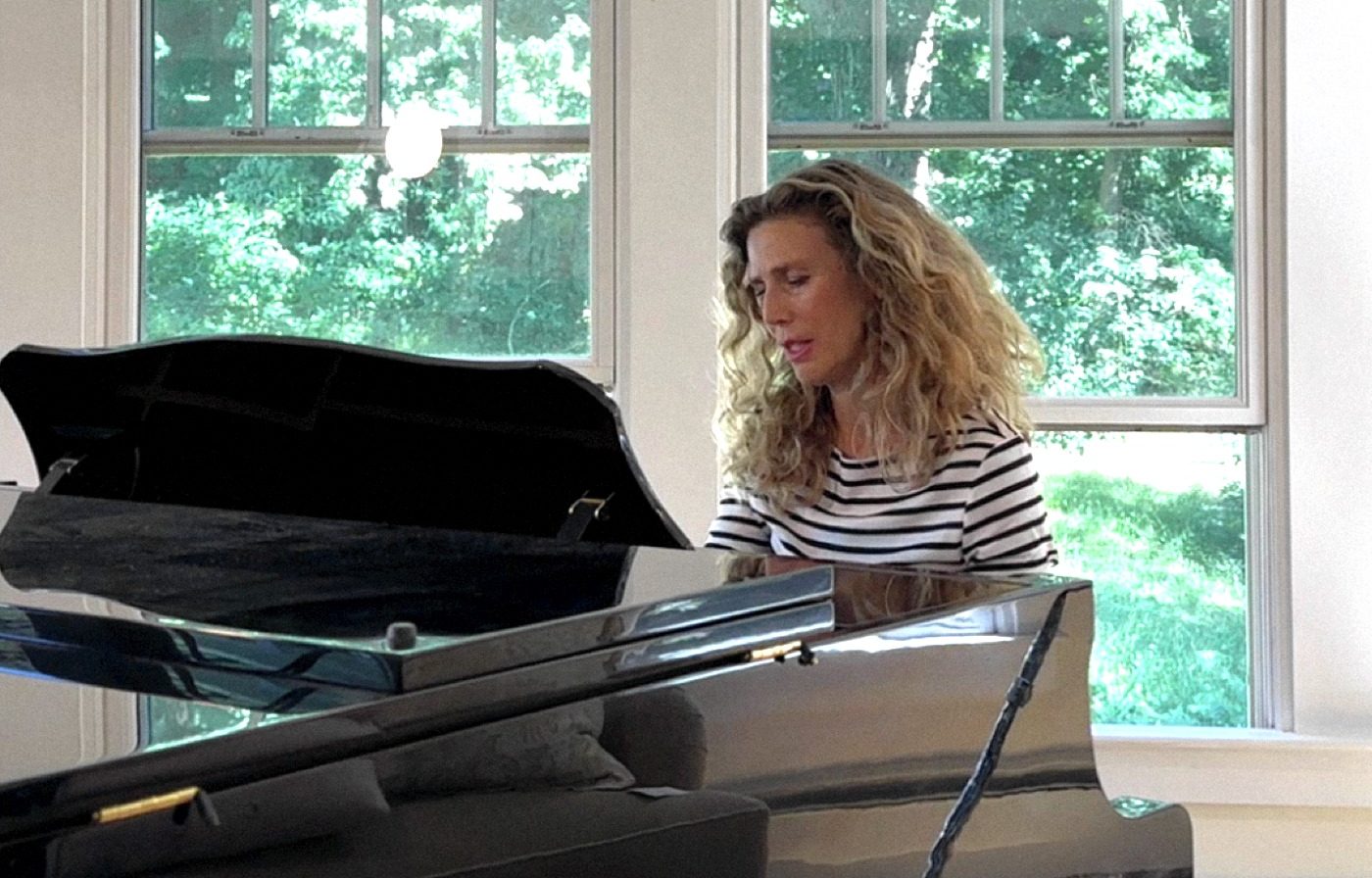 HOLLYWOOD – Sophie B. Hawkins is back. Renowned as a singer-songwriter, musician, painter and a unique voice of social consciousness, she achieved critical and commercial success with her first two albums, Tongues and Tails (1992) and Whaler (1994), producing a string of single hits including "Damn I Wish I Was Your Lover", "Right Beside You", and "As I Lay Me Down".
Her musical sound is unique with a blend of rock, pop, jazz and soul delivered with her distinctive vocal growl and heartfelt lyrics – ones that often herald a fluid sexuality.
Aside from GRAMMY award nominations, New York Music awards, the ASCAP award for longest running single, for starring on stage as Janis Joplin, paintings appearing in galleries around the world and her songs being featured on shows such as Stranger Things, Euphoria and Ozark, she is often thought of for her candid and outspoken take on sexuality and gender expression.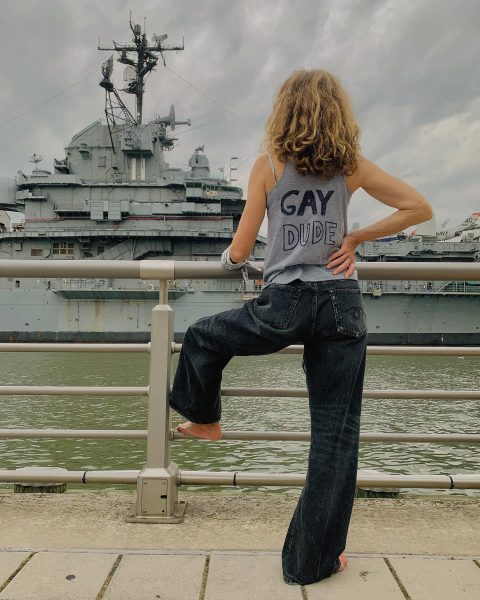 Long before Ron DeSantis was whining about "wokeness" and mental health experts saw the importance to embrace the concepts of fluid identities, Sophie self-identified as an "omni-sexual" in the 90s. While others scratched their heads at the term, she embraced concepts that are just now being understood and lived. Her new album, Free Myself, underscores the theme of authenticity and taking the freedom to be yourself as you are, and want to be seen.
We talked about her coming out moment, the one she defines as "the most important one of her career." "It always makes me laugh when you talk about it, and smile," she commented to me on my Rated LGBT Radio podcast:
"It was a moment of enlightenment for me to be faced with John Pareles of the New York Times in this diner in downtown Manhattan … prefaced by Columbia (Sony) that this was the most important interview and you had to get everything right. They did trust me to give an intelligent interview and did not give me any media training whatsoever. So I showed up and he asked me a bunch of questions about my upbringing and my musical influences, and then he just said 'Are you a lesbian?' At that moment, I thought, well, I have to tell the truth."
She continued, "For me, telling the truth is telling the accurate truth. I knew my history was sort of diverse. I had never had a moment where I said 'I am a lesbian' or 'I am a heterosexual', in fact, there were moments of growing awareness at 9 years old when I thought 'I love Paul Anacomb' who was on the beach in Long Island one summer, he was older than me, I love him so much and had a crush on him, and then I literally looked at his mother and went 'but I love her too.'  Then I said to myself 'I have the LIBERTY and the great pleasure to love anyone I want. I can love both of them, and I do not have to choose. It was a great feeling—I was so young.
"Years later, I had an amazing affair with a man who was my teacher, my mentor, that lasted ten years. Then at some point, a woman seduced me, and I thought that was the most amazing thing too. It opened me up a lot emotionally… it opened up my song writing intuition… took me deeper. But when I was looking at John Pareles, I could not tell him all of that. So I took the word "omni" which means all, also 'one' and sexual, and said 'I'm omnisexual'. He said, 'What does THAT mean??', I said, well John, it means my sexuality is not limited by my gender, or your gender…my sexuality is my creativity, my spirituality, my consciousness –it's tied to me, my soul."
Pareles had written a review of Sophie's debut album, Tongues and Tails, in 1992, and the interview was a follow up in 1993. He said of her, "Sophie B. Hawkins is a pop singer with a rock-and-roll attitude, a jazz singer's improvisational skills and a blues singer's soul. She's also a songwriter with a knack for melodies that are both catchy and complex." Sophie was the first musician to come out as omnisexual in the mainstream media, and Pareles' interview with her was groundbreaking for its time.
 Thirty years later, her son's friends are freely identifying as "omnisexual" without an inkling that she was the one who first coined the term. 
"Don't care what people think, You know you are on the brink, Of breaking the chain…baby love yourself, ain't nobody else gonna carry your soul."  Lyrics from Love Yourself, from the album Free Myself
Since the start of her musical journey, Sophie has shown an uncompromising devotion to her singular truth, endlessly transcending boundaries and offering up new ways of experiencing the world around us. Her truth is the roots of Free Myself and Sophie's raw yet poetic lyrics as well as her captivatingly distinctive vocals.
Free Myself features some of her most emotionally powerful material to date and contains anthems that LGBTQ youth need especially now. Tapping into the same passion-filled storytelling and colorful eclecticism that inspired her previous work, Sophie embarks on a new creative chapter of independence and positivity in Free Myself.
Certainly, LGBTQ youth working to express their uniqueness and self-definition will hear themselves in the lyrics of the album's title track and its nascent omnisexuality:
"I want to free myself with you. Let my soul fly. I can't lift these feelings, too big for me to carry. Why does it matter what we're born. Aren't we supposed to become mind, soul and body, who we love and who we want to marry?"
As Sophie talks to television personalities, she gets reductive questions such as "how has your music evolved?" The truth is, her music has not been on a path of development, but rather, has entered a new era. It is an era where society has caught up with her. It is an era where she has lived life. It is an era where she folds in decades of life experience that includes motherhood, oppressive relationships, codependency, deconstruction of dreams to their experienced reality and the ability to be guided by and appreciate, a hero.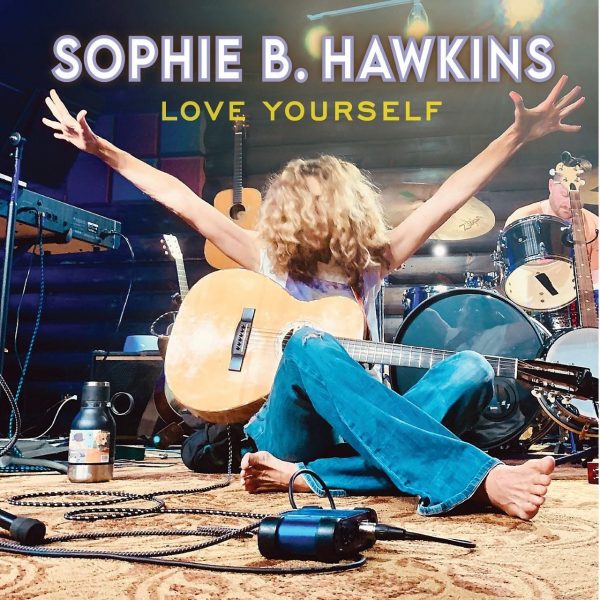 "I wanted this to be a new beginning for me, for my family and my fans," she says. The song Love Yourself is a confession. Sophie had been to a party and drank red wine and ate cake. Later as she lay in bed, she wanted to berate herself for such indulgences. She wanted to lament, "I hate myself for that." But she didn't. Instead the words to her incubating song filled her mind, "Baby, love yourself." That had never happened, the allowance to love herself, before. Her unconscious mental health work had suddenly taken hold and was now carrying her.
For the Miley Cyrus Flowers generation, there is the Sophie B. Hawkins Better Off Without You. "You got what you planned for, but I got so much more," she sings.
Of the song, she shared with me:
"When I perform that song, I tell the audience that there is nothing better than 'breaking up'—it can be so freeing, that you can weather and endure, and that it makes you feel more alive. If you can relate to the story in this song, then you are going to have the triumph when I sing it, and if you can't relate to it, you haven't lived enough yet. It is release from the fear that you cannot survive without this relationship, or this person superstructure. Whether we are gas-lighted or whether we are in a position of unknowingly controlling someone, whatever your story is, when you are released from it … you can go, 'wow, I have my whole life to begin again.' The story behind the song was really painful, and I was trying to survive the lies and the way that it happened. However, if it had not happened that way, I don't think I would have left it behind. It had to be that painful for me to really take a look."

She adds, "Betrayal is common and human. This is actually the story of redemption." Whether the listener is a person ending a toxic relationship, or whether it is a young LGBTQ person getting away from a toxic web of a hostile community or family relationships, the song speaks to self-actualizing introspection and hope.
Besides her fans, Sophie inspired and gave permission to a whole new generation of artists. On my last Rated LGBT Radio podcast, Andrea Walker from Glitterfox, the singer/song writer band from Portland that was recently named one of the Best New Bands of Oregon, commented about my conversation with Sophie, "You said Sophie B. Hawkins was your guest last week? I wish you could have seen my face when you said that. My jaw dropped to the floor. I was remembering being in the 90s listening to Damn I Wish I Was Your Lover. That song specifically was the one that helped me to come out as gay. Honestly, I owe such a huge debt to Sophie B. Hawkins. I really mean it."
The Sophie B. Hawkins album Free Myself concludes with a song called You are My Balloon. It speaks to a spirit that is a "shoulder on a cloud, between the sun and moon, climbing very high, acting very proud."
It turns quickly into a plea, "Above a sea of dreams, my lantern in the night, making up a tune, on your own jet stream, in and out of sight. And I love looking at you more than anything, I hope you'll always stay my dancer on a string. I will hold your hand and carry you as far as I can. You won't need me long but I'll hold on 'Cause you are my balloon."
The song makes me think of Sophie B. Hawkins herself. The Lantern in the night who made up her tunes and created her own "omnisexual" jest stream definition. It was a definition that today's LGBTQ youth have embraced, lived and given us all insight about, even as a conservative establishment attacks them.
Sophie B. Hawkins has delivered to them a package of anthems, one to remind them that they carry their own definitions, and they need no one else's permission or approval. Just as a lone singer once carried the message to the biggest newspaper in the country as she sat in a New York diner, it has now grown to be the understanding of a generation.
So, with that message in hand, we carry Sophie as far as we can, and hope she always stays our personal dancer on a string.
*****************************************************************************************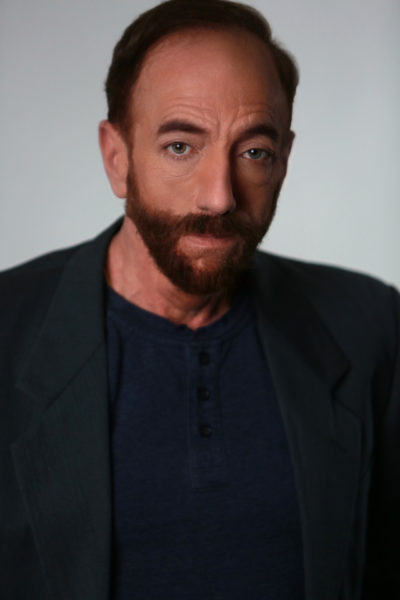 Rob Watson is the host of the popular Hollywood-based radio/podcast show RATED LGBT RADIO.
He is an established LGBTQ columnist and blogger having written for many top online publications including The Los Angeles Blade, The Washington Blade, Parents Magazine, the Huffington Post, LGBTQ Nation, Gay Star News, the New Civil Rights Movement, and more.
He served as Executive Editor for The Good Man Project, has appeared on MSNBC and been quoted in Business Week and Forbes Magazine.
He is CEO of Watson Writes, a marketing communications agency, and can be reached at [email protected] 
Related:
Bold and beautiful, R&B's Idman gives us a risk we want to take
Idman's newest release, the EP Risk, and the extended Risk-Reloaded version, is about the complexities and codependence of relationships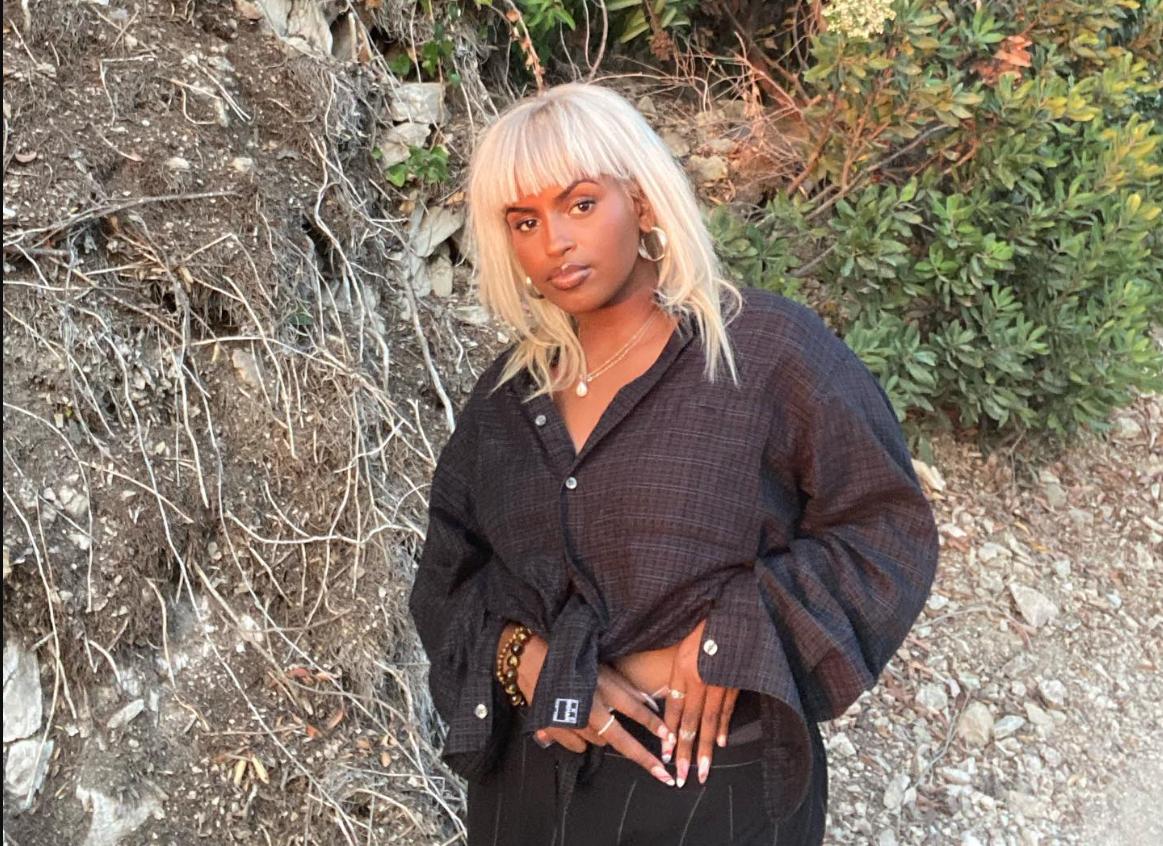 HOLLYWOOD – Idman, the gorgeous R&B toned singer/songwriter from Toronto, knows that the ability to be a safely out LGBTQ person is a privilege. 
In a recent Los Angeles Blade opinion piece, they cautioned those progressives who are cavalier about the outing process. They became a spokesperson for those who are susceptible to its dangers. "I wish we told queer and trans youth more often that there is no standard within which to measure the authenticity of one's identity, and that they're valid whether they decide to come out or not. That the world's reactions to their truths are not their fault, and that they are no less valid in their identities for deciding to withhold it from those they believe cannot honor them," they write, fully conscious that teens coming out can spark abuse, depression and in some cases homelessness. They observe, "Statistics show that LGBTQ+ youth, especially those of color, are disproportionately affected by homelessness… It's crucial to challenge the idea that queer and trans people owe intimate details of their lives to others."
The risk of coming out is one that they, themselves, have been willing to take however, and they do so in a new EP aptly titled "Risk."
"I know that I get to live in a world and have an experience where I have the privilege of figuring that out for myself… I have the opportunity to explore. I think I have more of a sadness now in me for my parents and for my relatives in the fact that I know that there are parts of them that they might not ever get to explore in this lifetime, and I know that it's not their fault." Idman tells me on the Rated LGBT Radio podcast.
Born in Toronto within a very close-knit Somali immigrant community, Idman seems an unlikely candidate to stand courageously as a non-binary sexually fluid musician. They were raised fluent in their parents' mother tongue . "They really instilled a love for my culture. I was really prideful for my heritage… we come from a religious Muslim community, but my parents were super unorthodox and open minded." Their mother was a wedding planner and part of that gig was to have the house constantly filled with musicians, leaving an aesthetic impact on the talented Idman.
Even though musically, Idman was initially exposed to the "love is forever" style wedding music, their relationship-oriented songs exhibit a deeper complexity. The songs do not depict a heroine and a villain, but rather two humans trying to figure things out. "When I was challenged to write about love, I was confronted with the fact that the R&B space was really in this energy of toxicity, that we are in an era of 'ghosting' and that you need to leave before you are left. I found this genre could only be done through honesty and I wanted my music to be the place where people can tap into the depth where it is not always black and white, and the other person isn't always in the wrong."
Idman leapt into the music scene in 2020 with their debut single Down for It. Right from the get, they seemed to signal that they were prepared for the challenges, confrontations and potential fight for individuality that lay ahead. "Feel like I was born for this (this), feel like it was calling me
Never been down for the comfortable, that's just impossible Never walked the road that was paved for Me," they sing. The song also projects Idman's attitude towards those who are trans- and homo- phobic. "Have you ever met a hater, If you know (one) play this loud as hell, I can not hate you for not seeing for me what you can not see for yourself And I cannot hate me,
blessed highly favored while you sit o' there by ya self." It is an attitude that they also reflect in their Blade article when they say, "It's a shame, it's a stain and it should be the regret of a lifetime for someone to deny themselves the love of a queer or trans person because they can't see beyond their own projection. What a flop. It is always their loss. I promise."
Idman's newest release, the EP Risk, and the extended Risk-Reloaded version, is about the complexities and codependence of relationships. From the prominent track Hate, which is an ode to hating one's own feeling of longing for the object of one's desire, to In My Feels, which laments the inability to let go, Idman examines the layers that could bring emotions in any Romeo and Juliet style romance gone afoul.
It is in the songs and videos for the tracks Beach and Still where Idman takes their own "risk" by truly revealing themselves. The object of affection in Beach is spelled out in the first line of the song. "I know you're somebody's girlfriend but I know you ain't innocent, I can tell by how you lookin' That you're likin' what you're seein' I can show you something better baby all you gotta do is say when." Idman realized that when that song came out, they had essentially outed themselves as being LGBTQ. Their article that appears in the Blade was meant to be a letter to accompany that event, and to fully underscore what she was saying, and why.
The video for Still took things to a whole new level of representation. The video and song depict a fighting couple who are clearly not straight cisgender. It could be, in fact, a musical video first, showing a song featuring two trans people in a relationship, fighting emotions and attachment just as any other couple might.
I asked Idman if they felt brave in making the video. "I was scared. I tried to back out of it a couple times like the week before I called the director and was like actually can we switch? If you switch the lead out with my trainer, he's 6'4…" but they did not switch. "I wanted to use it as an opportunity to show some love on the screen in a different way. I think it is often depicted in a really hyper sexualized way, and I wanted to show the romantic nature of this love, that there are arguments and break ups hurt as much as anyone else's…I have this opportunity to show that we are here. I'll take this shot for all the younger kids who need to see themselves in that."
In 2022, Idman released the single Look at What I'm Doing to You, an ode to the heartbroken who turn tables and choose happiness instead. In it, she coyly teases us, "Look at what I'm doing to you. Told you that I'm trouble times two. It is what it is. So influential. It's my effect on you."
It is perfect instruction for those who are listening and vibing on all music Idman. From the self-talking "Down for It" through to the going for it "Risk", Idman dares us to look at what they are doing to us.
They are pushing our consciousness on gender identity, and releasing our need to label and judge. They bathe this principle in rich rhythmic music and Somali poetic cadence, which speaks to our hearts and our souls.They are indeed "trouble times two".
The effect, if you listen and absorb, is that Idman is "so influential." We can only hope that influence explodes, and inspires strength for the vulnerable who need its confidence.
If that happens, the Risk will have been worth it, and that will be Idman's legacy:
The ultimate effect on us.
Related:
******************************************************************************************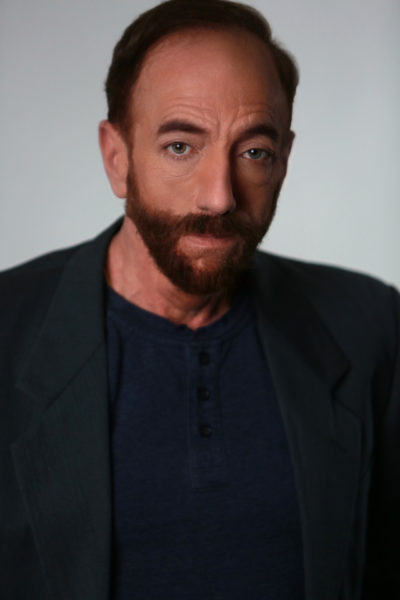 Rob Watson is the host of the popular Hollywood-based radio/podcast show RATED LGBT RADIO.
He is an established LGBTQ columnist and blogger having written for many top online publications including The Los Angeles Blade, The Washington Blade, Parents Magazine, the Huffington Post, LGBTQ Nation, Gay Star News, the New Civil Rights Movement, and more.
He served as Executive Editor for The Good Man Project, has appeared on MSNBC and been quoted in Business Week and Forbes Magazine.
He is CEO of Watson Writes, a marketing communications agency, and can be reached at [email protected]