Far-right anti-LGBTQ & pro-life Republican is new House Speaker
Rep. Mike Johnson received 220 votes, three more than required to be elected Speaker, has a long record of opposition to LGBTQ+ rights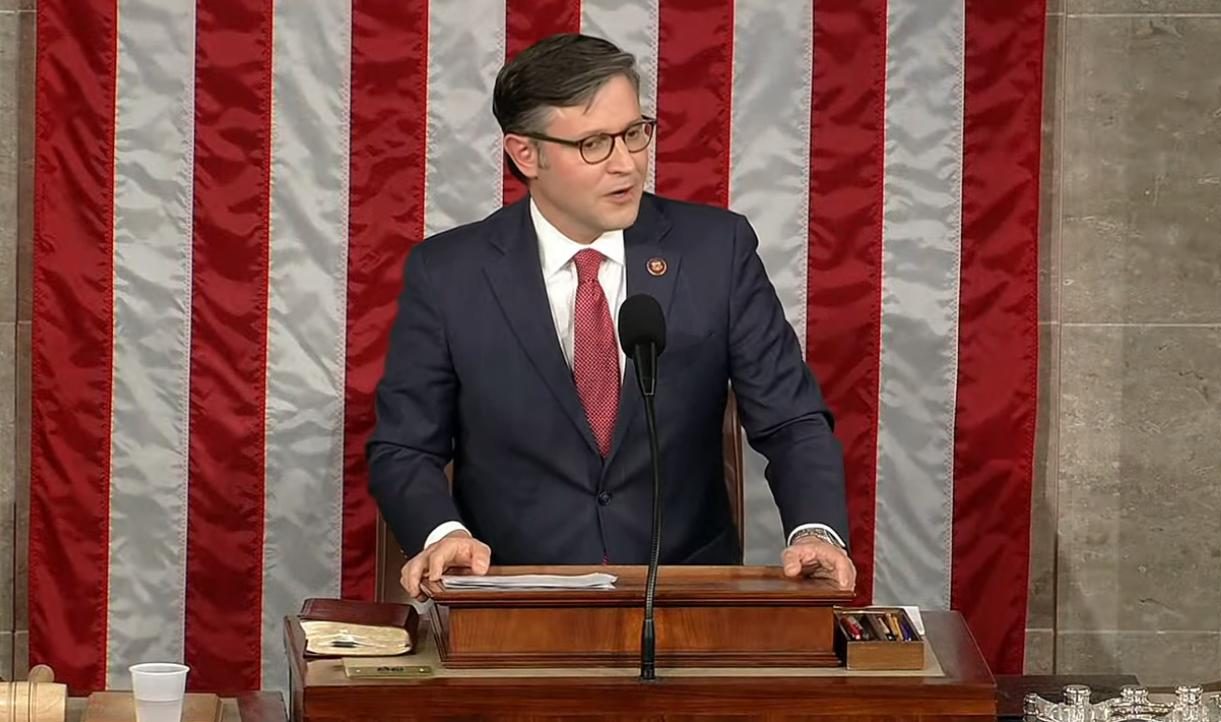 WASHINGTON – After three weeks of House Republican infighting to select a new Speaker to replace ousted Calif. Rep. Kevin McCarthy, the GOP majority voted Rep. Mike Johnson (R-LA) to take up the gavel Wednesday.
Johnson, who received 220 votes, three more than required to be elected Speaker, has a long record of opposition to LGBTQ+ equal rights and holds pro-life anti-choice views.
He is a longtime supporter of former President Donald Trump, who during the Capitol insurrection on January 6, 2021 expressed solidarity with the rioters who invaded the building that morning and promised to take their efforts to Congress later in the day.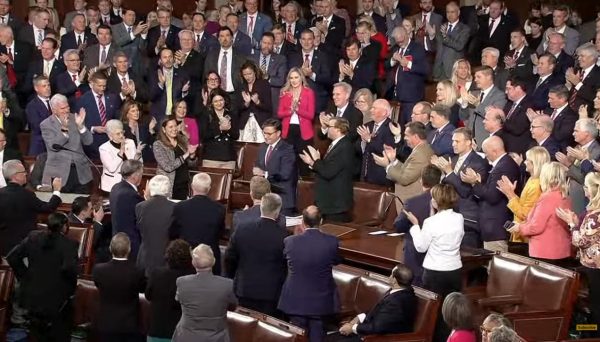 'We MUST fight for election integrity, the Constitution, and the preservation of our republic! It will be my honor to help lead that fight in the Congress today,' Johnson tweeted.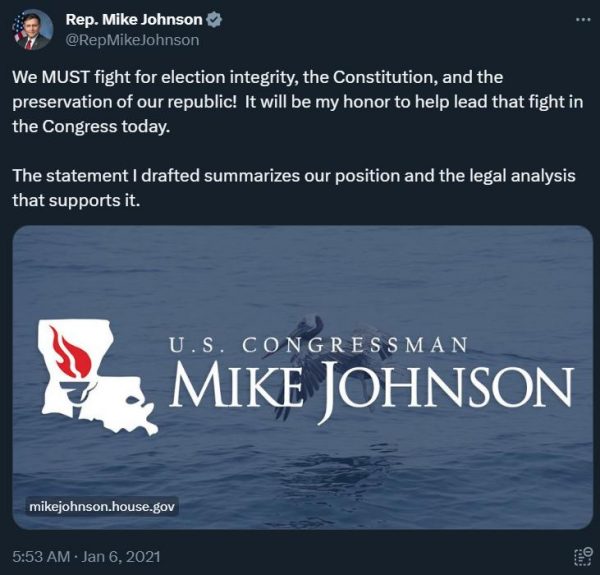 Johnson led the amicus brief signed by more than 100 House Republicans in support of a Texas lawsuit filed by Texas Attorney General Ken Paxton, seeking to invalidate the 2020 election results in four swing states won by President Joe Biden: Georgia, Michigan, Pennsylvania and Wisconsin.
He is Vice Chairman of the Republican Conference, an Assistant Whip for House Republicans, a member of the Judiciary Committee, the Armed Services Committee, and a member and former Chairman of the Republican Study Committee.
AXIOS reported the team of former Rep. Liz Cheney (R-Wyo.), a driving force of the House Jan. 6 committee and an outspoken Trump critic, released old videos highlighting Johnson's involvement, as well as a quote in the New York Times that called him "the most important architect of the Electoral College objections," NBC reports.
Anti-LGBTQ record
Rep. Johnson previously served as a senior attorney and spokesperson for the Alliance Defending Freedom (ADF) and continues to act as an ADF allied attorney in Congress. The ADF is a self-labeled "legal alliance of Christian attorneys" with a history of funding and representing cases targeting LGBTQ people, youth and protections.
It is listed as an anti-LGBTQ hate group by the Southern Poverty Law Center, which also notes ADF's efforts against abortion access.
While an attorney at ADF, Johnson received the "Family, Faith, and Freedom Award" from the Family Research Council, an Southern Poverty Law Center designated anti-LGBTQ hate group.
While serving at ADF, Johnson filed preemptive lawsuits in nine states in 2014 on behalf of Christian vendors who objected to same-sex marriage. Johnson also led the ADF's campaign against GLSEN's anti-bullying Day Of Silence.
Prior to his election to the U.S. House, Johnson served in the Louisiana Legislature from February 2015 to January 2017, where in 2015 he introduced the Marriage and Conscience Act a virulently anti-LGBTQ bill that would have explicitly allowed discrimination against same-sex couples.
In 2018, he joined in with anti-LGBTQ former TV actor and evangelical Kirk Cameron in Cameron's attempt to persuade Louisiana lawmakers to allow Christian prayer in the state's public schools.
In December 2022 Johnson introduced a federal "Don't Say Gay" bill.
In June 2023, the now Speaker-elect posted a since-deleted tweet claiming that it was illegal to fly a rainbow flag at the White House.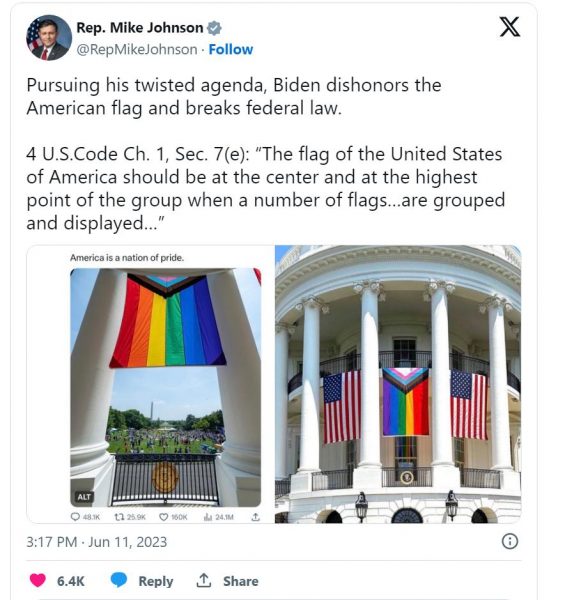 Behind the scenes: LGBTQ staff working on Biden's re-election
"We who work in politics feel like this is a choice between, most likely, Donald Trump & President Biden and Vice President Harris"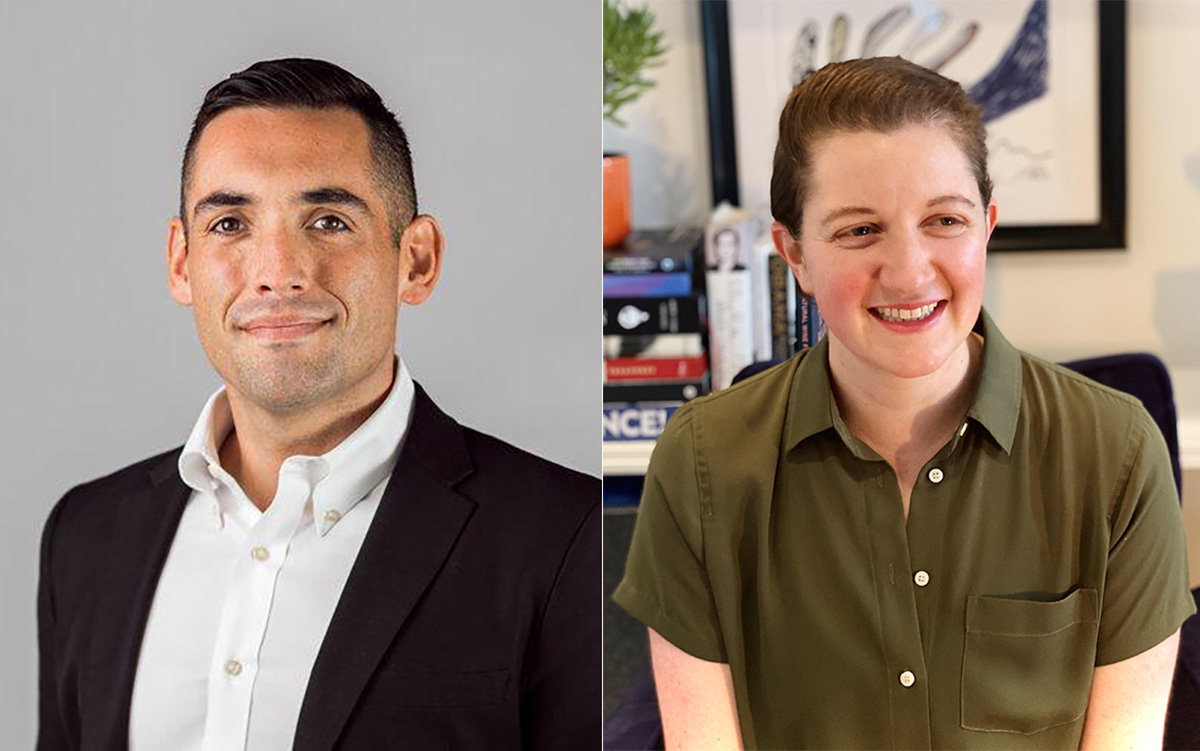 (Editor's note: This is the third in a three-part series profiling senior LGBTQ staff working on President Biden's re-election campaign. Part one was published on Nov. 21 and part two was published on Nov. 29.)

WILMINGTON, Del. — Last month from campaign headquarters, the Washington Blade spoke with Sergio Gonzales, senior adviser to Vice President Kamala Harris and the Biden-Harris reelection campaign, along with senior campaign adviser Becca Siegel.
On the importance of LGBTQ representation in the presidential campaign, Gonzales said, "When it comes to policies that affect the lives of millions of people in our communities across the country, having people who have that experience and that background really does matter."
Moving into next year, he said, the team is working "to ensure that we have people from across the spectrum of America who are able to both bring their own personal experiences and lives into these roles, but also bring a lot of relationships across the country and being able to engage with the community, talk to the community, persuade the community, turn out the community."
Gonzales has worked for Harris since she was elected to represent California in the U.S. Senate, and he said her record supporting and defending the LGBTQ community throughout her career was one of the major factors leading to his decision to join the campaign.
"Especially when it comes to issues related to LGBTQ rights and freedoms, this is something [Harris] has such a long history on," he said. "She has always — both in her office and externally — formed these strong relationships with people in the LGBTQ community and those relationships have always been very, I think, important in not only ensuring her office and the work that she has done reflects the various things that we as a community need, but also just in the way she supports people of color and LGBTQ folks who have worked for her."
In an election where, as the vice president says, so much is at stake for our fundamental freedoms and rights," Gonzales said, "that is especially true for LGBTQ Americans. If you look at the number of attacks by GOP leaders at the local, state, and federal level across the country, so much is on the line in this election."
On the right, Gonzales said, "We have a lot of leaders and a party in this country who are doing their best to try to attack fundamental rights and freedoms of a lot of different folks, including people in the LGBTQ community — and, in some ways, who are trying to turn back the clock on a lot of the progress we've made."
Voters are aware of the fact that, for instance, Republicans elected "a new Speaker of the House who has a very, very alarming and disturbing record of attacking people in our community, including trying to outlaw you know, being gay," he said.
"Both as senior adviser and personally as a very openly and proud gay man," Gonzales said, next year's election "is one of the most important if not the most important election of our lifetime," because "I see what sits on the other side; I see all of these different states who are trying to attack our rights, who are banning books, who are passing 'Don't Say Gay' laws, who are attacking trans people and trying to undo gay marriage, who are — both through policy and through rhetoric — making the country more dangerous for people like me and our community."
"I'm glad and proud to work for a principal and work for a campaign that is about continuing the progress and ensuring we don't turn back the clock and we don't go back on these things," he said.
Gonzales noted the Biden-Harris administration's appointment of record-breaking numbers of LGBTQ folks in senior positions in the White House and across the federal government, but stressed that the commitment to equality runs deeper.
"This administration is an administration that has ensured that not only is there representation for the LGBTQ community, but also has actually driven multiple policy wins, both through the executive level and through Congress, that ensure and afford greater rights and freedoms for people in our community," he said.
Helping voters see the contrast between this and what Republicans — like the party's frontrunner, former President Donald Trump — would do if elected will be an important part of the campaign's work moving into next year, Gonzales said. "As things become much more clear and what we are up against, and Donald Trump comes more into focus, I truly believe that we're going to see a lot of different parts of the country start to engage in this election," he said.
Voters will also remember "the specific things that [Trump] did in his last administration," Gonzales said. "They tried to erase LGBTQ people from the census. They imposed a ban on transgender individuals in our military, which this administration undid. They undid protections for LGBTQ Americans, including transgender individuals, in the workplace, and more broadly," so, "this is not just bluster."
And the Biden-Harris administration "has so much to run on" with respect to LGBTQ matters, Gonzales said, "whether we're talking about health care, whether we're talking about the Respect for Marriage Act, whether we're talking about, you know, some of the ways that we've addressed bullying in schools — these are very real policy wins for our community."
Like Gonzales, Siegel has "worked on many presidential campaigns."
"Your whole life is here when you're working on a campaign," she said. "This is your work, but also your social life and your friends," so "if you are not bringing your whole self to this community, you're not bringing it anywhere in your life."
Our job is to persuade and engage with voters," Siegel said, "and we have to have a campaign that reflects the voters we are trying to engage with."
"Core to my approach to this work is respect and empathy for voters," she said. "That's what we should think about every day. I think we are much better prepared to do that when we have a staff that looks like those voters."
Siegel added, "It's not just so that you walk into the office and it looks like it is a diverse place to work. That's important, too. But it's actually about the work."
With respect to her individual role within the campaign, she said, it comes down to "let's take that strategy" of using data to find a pathway to victory "and then make sure we are executing a campaign that reflects it." When it comes to "travel, comms, which radio stations we're on, what our TV ads say, where we're allocating our money, where we're hiring staff — do those things align with the strategy to get us to 270 electoral votes?"
The importance of representation, LGBTQ and otherwise, may not seem self-evident in data-centric roles, but Siegel noted, for instance, the persistent challenge of combatting bias within datasets.
Like Gonzales, Siegel stressed the contrast between the Biden-Harris administration and campaign and those run by the Republican opposition. "LGBTQ rights feel more under attack now than they have in the past," she said, "and so that rises to the top of concerns for voters — and our policy and position on this is really far away from the Republicans'."
"That's a clear contrast between us and the opposition," she said, adding, "It's at the top of people's minds. It's something they care about, and we have a pretty unimpeachable record on it compared to the opposition."
It is not necessarily so simple, however.
"We who work in politics feel like, of course, this is a choice between, most likely, Donald Trump and President Biden and Vice President Harris," Siegel said, "but voters, especially the voters who are most persuadable, don't feel that way right now, necessarily."
The choice voters will face will crystalize and the contrast between the campaigns will deepen moving into next year, she said.
On lots of LGBTQ issues, Americans are on our side. And when it becomes a choice between, 'there's this version of America and then there's Trump's version of America,' — then, that is really clear," Siegel said.
The campaign is working to reelect the president and vice president to represent the people, the voters, who "have day-to-day things that prevent them from, like, reading Politico," she said. "They have kids, they have to pay their bills, they have to worry about all kinds of things."
Siegel added, "I have a lot of faith in voters. They care about their families. They want a good life. They care about people who are different than them. I think most people care about other people."
For those working on the campaign, she said, "it's really on us" to make sure to "explain and show and demonstrate to them what you are getting from this administration, from these candidates."
"We get to run on issues that help people and are popular," Siegel said. "That's a great place to start from."