GLAAD glitters with the stars at Beverly Hills gala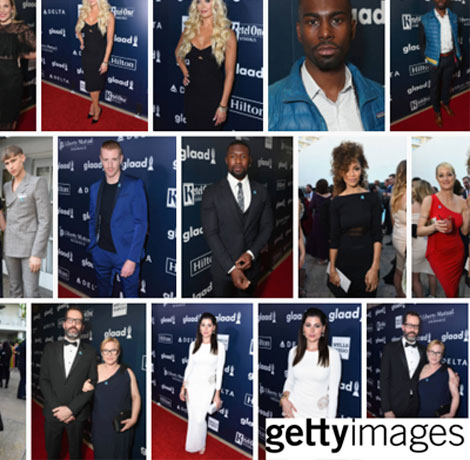 The 28th annual GLAAD Media Awards were handed out Saturday night in Beverly Hills, and if there had been a theme, it would  have been that the days of the invisible LGBTQ community are gone and if one person or group in the community is under attack,  everyone is under attack.
As Hollywood's elite sauntered down the red carpet, words like "resist," and "stand down," and "our stories are worth telling" reverberated.
Actress Patricia Arquette was honored with the Vanguard Award.
In her acceptance speech Arquette thanked CEO of GLAAD, Sarah Kate Ellis, and the organization for honoring her and for their work helping LGBTQ illuminate acceptance worldwide and for helping LGBTQ kids "see that they belong and they are loved and that there's nothing wrong with them; because visibility matters and trans visibility really matters."
Arquette spoke about the many transgender women who've been murdered, and the push to force Attorney General Jeff Sessions to investigate the murders as hate crimes. "The response from Sessions was silence," she said. "But LGBTQ people and allies don't do silence."
When a woman in the audience cheered, Arquette answered with, "We're not going anywhere. We will not be erased from your census." 
The 48-year-old Academy Award winner paid tribute to her late sister, Alexis, known as one of the first transgender activists in Hollywood, who died at 47 last September from complications related to HIV/AIDS.
Barry Jenkins' Academy Award-winning coming of age film, "Moonlight," took home the big prize for Outstanding Film in wide release.
The film's writer, Tarell Alvin McCraney and actor Trevante Rhodes were on hand to accept the award from R&B singer, Mary J. Blige.
"We win when we give our children, the ones who are going missing in the night, or wondering how much they matter to us, to each other, to the law… give them the courage, the tools and resources to scatter their light across the cinema walls and make the face of heaven so fine," McCraney said in his impassioned acceptance speech. "We won for 'Moonlight' today, but how are we winning tomorrow?"
The ceremony was held at the swanky Beverly Hilton hotel and was presented by the Gay & Lesbian Alliance Against Defamation, in honor of the 2016 season.
The event was hosted by comedian, Cameron Esposito, known for her role on Buzzfeed's series "Ask A Lesbian," and the popular "Put Your Hands Together" stand-up podcast taped live at the Upright Citizen's Brigade Theater in Los Angeles.
A tribute to the lives lost in the Orlando Pulse nightclub attack by Jussie Smollett and a powerful performance of 'Imagine' by Cynthia Erivo brought a hushed quiet to the room.
Surprise guest Carly Rae Jepsen joined legendary songwriter and GLAAD Board Member Justin Tranter to present singer-songwriter Troye Sivan with the Stephen F. Kolzak Award, which honors LGBTQ media professionals who have made a significant difference in promoting equality and acceptance.
In his acceptance speech, Sivan called attention to enormous challenges faced by the LGBTQ community, including violence against transgender women of color and rates of youth homelessness. He concluded with a message of hope of empowerment, saying, "Don't let anyone strip you of your truth and your love, because those are the foundations of who we are as a community." He added, "In a time where it might be tempting to retreat into the shadows, I ask you to be louder – keep holding hands, keep finding pride in your identity, keep standing up for those in our community who are most vulnerable, keep love in your heart, and share it with the world."
Music icon Mary J. Blige presented the award for Outstanding Film – Wide Release to Moonlight. Tarell Alvin McCraney accepted the award on the film's behalf, and was joined onstage by Trevante Rhodes and producer Jeremy Kleiner.
The GLAAD awards recognize media for their fair, accurate and inclusive representations of the lesbian, gay, bisexual and transgender community.
Attendees wore blue "&" pins to mark the organization's "Together" movement, which aims to address immigration, racial justice and women's rights issues.
Also in attendance was Paris Jackson. Jackson and Emmy winning actress from "Orphan Black," Tatiana Maslany, co-presented the award for Outstanding Comedy Series to the cast of "Transparent." Including the star of the show, Jeffrey Tambor, creator of the show Jill Soloway, and cast members, Judith Light, Alexandra Grey, Jay Duplass, and members of the creative team all joined together on stage to accept the award.
Amazon's "Transparent" won Outstanding Comedy Series – having won previously in their category in 2015 and 2016.
Freeform's "Shadowhunters" won for Outstanding Drama Series. Actors Harry Shum Jr. and Matthew Daddario accepted the award for the series.
Vertical Entertainment's "Other People" won for Outstanding Film in Limited Release.
In Outstanding Individual Episode, "San Junipero" won from the Netflix show, "Black Mirror," and in Outstanding Daily Drama, CBS' "The Bold and The Beautiful" won.
In Outstanding Comic Book, James Tynion IV won for "The Woods" for Boom! Studios.
The GLAAD Media Awards will air exclusively on Logo, April 6 at 10 PM ET.  
— By Rebekah Sager
Los Angeles Mayor: Supreme Court decision "fundamentally un-American"
Mayor Eric Garcetti spoke to the Los Angeles Blade reflecting on Friday's U.S. Supreme Court reversal of Roe v. Wade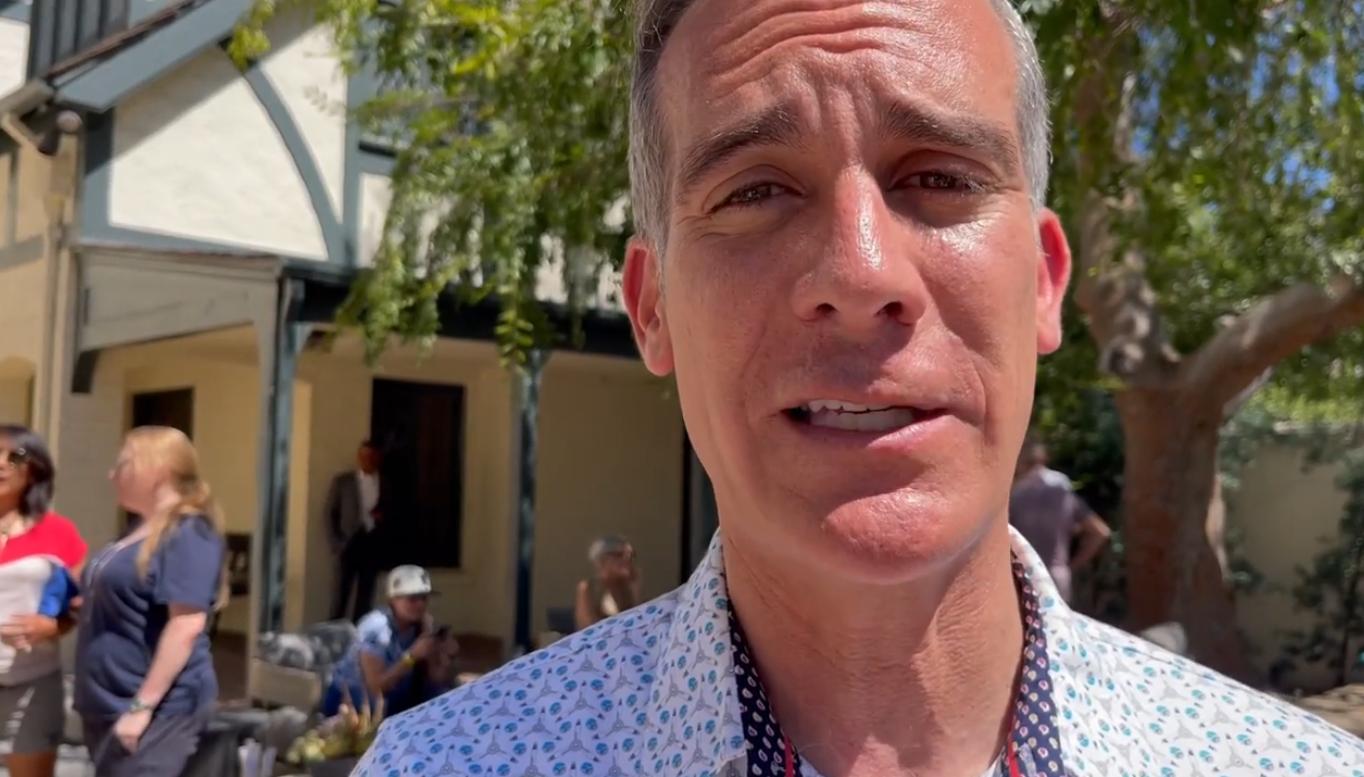 LOS ANGELES – During the Los Angeles Mayor's Pride Garden Party held at The Getty House, the official residence of the mayor Saturday afternoon, Mayor Eric Garcetti spoke to the Los Angeles Blade reflecting on Friday's U.S. Supreme Court reversal of Roe v. Wade.
Garcetti noted that "here in LA we defend those rights" after taking aim at the actions of the high court Friday in the ruling on the Mississippi case of Dobbs v. Jackson Women's Health clinic. "Make no mistake, we have to be active," Garcetti added.
WATCH:
Reminder: 101 closed through DTLA until 10pm Sunday
The closure began at 10 p.m. Saturday and will be completed by 10 p.m. Sunday, the Los Angeles Bureau of Engineering announced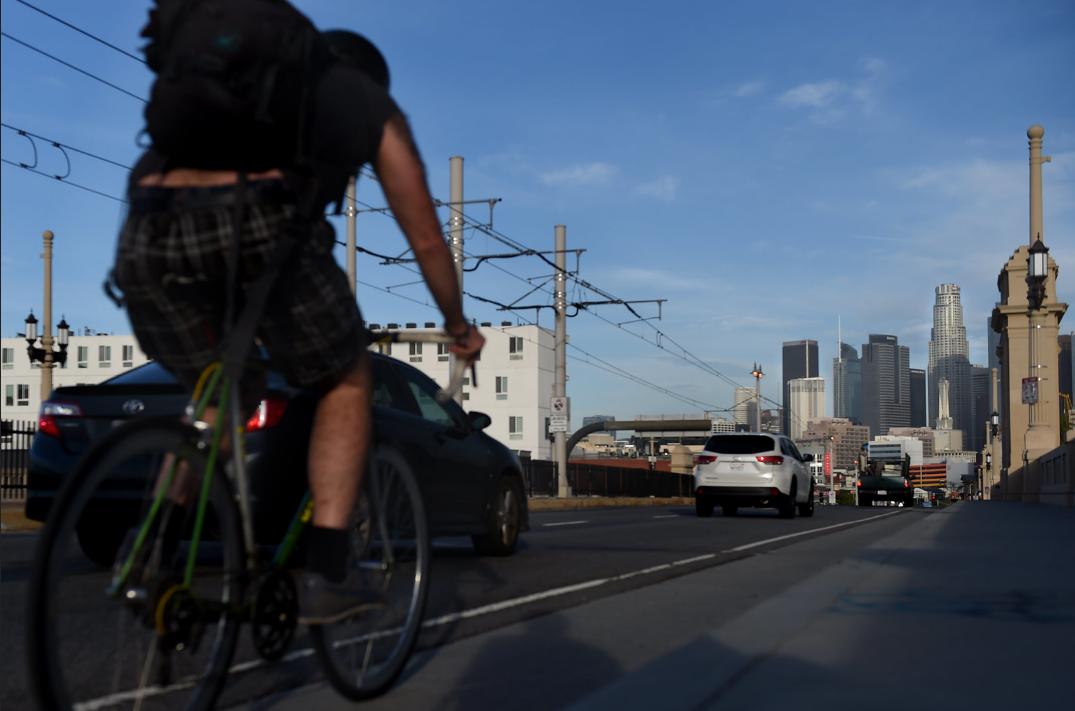 LOS ANGELES – (KTLA) Motorists are being reminded that the stretch of 101 through the downtown area of Los Angeles is shut down for road restoration and reconstruction work.
KTLA reported the closure began at 10 p.m. Saturday and will be completed by 10 p.m. Sunday, the Los Angeles Bureau of Engineering announced.
The 24-hour closure between State Route 60 and the 10 Freeway interchange is needed for the Sixth Street Viaduct Replacement Project, which aims to replace the original, seismically-deficient structure built in 1932, authorities said.
During the closure, the California Department of Transportation will also be doing slab replacement work along the same stretch of the 101 Freeway.
The closure will center around the east side of the viaduct construction site in Boyle Heights. While the stretch is closed, drivers headed west on State Route 60 from the Pomona area will not be able to access the 101, officials said.
Off-ramps and on-ramps in the area will also be closed during as road work gets underway.
Drivers who reach the closure will see signs directing them to a detour.
The new $588 million viaduct is expected to be completed in Summer of 2022, stretching between Boyle Heights and the Arts District.
Officials say it is the largest bridge project in the history of Los Angeles.
LA-DWP & Mayor Garcetti announce new outdoor watering restrictions
Sprinkler watering will be allowed Monday & Friday at odd-numbered addresses in the city, and even-numbered addresses on Thursday & Sunday

LOS ANGELES – In a press conference Tuesday Los Angeles Mayor Eric Garcetti and officials from the Los Angeles Department of Water and Power (LADWP) announced that outdoor watering in the city will be restricted to two days a week starting June 1.
The announcement comes as the Metropolitan Water District of Southern California declared an unprecedented water shortage emergency two weeks ago, imposing restrictions after MWD's board voted to adopt the emergency measures to "reduce non-essential water use" in certain areas. Cities and smaller water suppliers that get water from MWD are required to start restricting outdoor watering to one day a week, or to find other ways to cut usage to a new monthly allocation limit.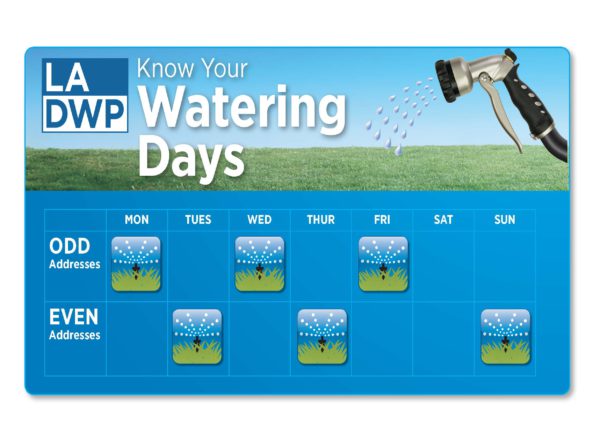 In Tuesday's press conference Mayor Garcetti said L.A.'s two-day limit was still more lenient than the one imposed by the Metropolitan Water District of Southern California, which has ordered many of its member agencies to restrict outdoor watering to once a week.
Sprinkler watering will be allowed on Monday and Friday at odd-numbered addresses in the city, and even-numbered addresses on Thursday and Sunday.