April 10, 2017 at 3:59 pm PDT | by Troy Masters
Los Angeles and California continue travel bans to North Carolina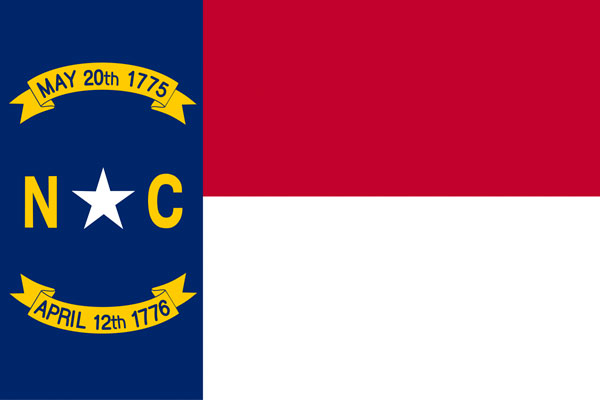 The City of Los Angeles and the state of California are not impressed with North Carolina.
When North Carolina Gov. Roy Cooper signed a repeal of House Bill 2, a measure that, among other things, required people using public bathrooms to use the facility that corresponds to the gender assigned on their birth certificate, he signed a new law, House Bill 142 that retains many of the worst provisions of HB 2, including a ban on local anti-discrimination laws.  
The new law, HB 142, was immediately denounced by activists, state and local governments nationwide as a draconian compromise.  
"It doesn't matter if you are a Democrat or a Republican, if you vote for this bill (HB 142), you are not a friend of the LGBT community," Equality North Carolina executive director Chris Sgro said in a statement. 
Cooper was elected in November calling for repeal of HB 2, which was enacted by Republican Gov. Pat McCrory, whom he defeated.  "This is not a perfect deal, and this is not my preferred solution," he said.
James Esseks, who is director of the ACLU LGBT Project, said lawmakers "should be ashamed of this backroom deal." "This is not a repeal of HB 2. Instead, they're reinforcing the worst aspects of the law," he said in a statement.
The compromise was instantly met with vows from a number of local and state governments to continue existing bans against conducting government business with the North Carolina: Atlanta; Baltimore; West Palm Beach; Minnesota; New York City; Washington, DC; San Francisco; Seattle; Portland, OR; Los Angeles; Oakland; Santa Fe; Cincinnati; Salt Lake City; Palm Springs, CA; Portland, ME and Wilton Manors, FL. 
The California ban on public-funded travel to North Carolina and three other states applies as long as laws remain in effect that allow exemptions to anti-discrimination measures protecting LGBT people.
State Assemblymember Evan Low, writing for The Advocate, says California's ban will continue. "There has been a recent wave of anti-LGBT laws and under the current administration, more lawmakers may be emboldened to pass so-called "religious freedom" laws of their own. We must continue to place pressure on states that codify discrimination and hold them accountable when they try to skirt the consequences," he said.
In Los Angeles Mayor Garcetti, in a statement, said "Every American deserves to live free of discrimination, and the law signed last week by Governor Cooper does nothing to protect the rights and dignity of our LGBTQ brothers and sisters. Cities should have every opportunity to make policies that affirm values of equal justice, protect people from hate and bias, and uphold the Constitutional right to self-determination. Until that is made real in North Carolina, I urge the City Council to extend L.A.'s ban on non-essential travel to the state by City employees. I would sign that ban right away, and will continue doing everything in my power to make sure that Angelenos' tax dollars are never spent to support bigotry based on sexual orientation and gender identity."
Following Garcetti's lead, three members of Los Angeles' City Council on Friday introduced a motion that would prevent the City of Los Angeles from conducting business with the state of North Carolina.
"I am outraged and quite frankly ashamed of the state legislators in North Carolina," said Councilman Paul Koretz (5th District), who, along with Councilmembers Mike Bonin (11th District) and Mitch O'Farrell (13th District) introduced the motion.  "We are supposed to be crusaders for social action and social justice for all, not just the select few,'' Kortez said in a statement.
Garcetti hopes the City Council will leave the ban in place and prevent official City business from being conducted with the state until the bill that replaced HB 2, HB 142 is overturned.
City Council is expected to vote on the motion when it returns from recess on Wednesday, April 19.