Christopher Street West faces hurdles
LA Pride Festival is still in flux as #ResistMarch gathers steam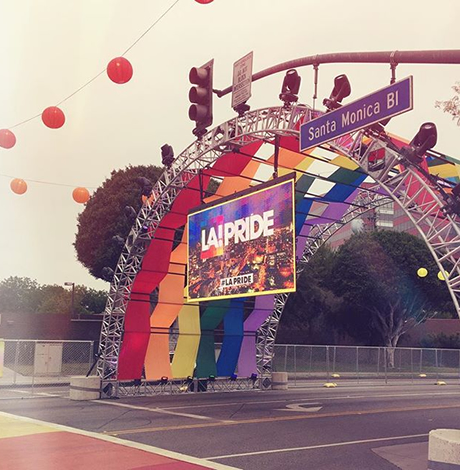 Despite big changes and challenges, this year's LA Pride festival experience will be "similar to the last several years," according to Chris Classen, president of Christopher Street West ("CSW"), the organization that has produced LA Pride Parade and Festival since 1970.
Over June 10 and 11, attendees can again expect West Hollywood Park to be filled with food, drinks, dancing and a variety of musical acts on three distinct stages, from local performers to popular stars.
But this year is not like years past, and there is a whiff of concern in the air about CSW's ability to pull it off, at least profitably. Space for the festival is reduced by more than 50 percent as West Hollywood Park undergoes a facelift, and CSW settling on a location just last week.
As organizers of LA's main pride events, it is inevitable that CSW faces questions from the diverse LGBTQ community. West Hollywood Council member John Duran says that for almost 40 years he has cautioned each CSW president: "You have a thankless job. You can never make everybody happy."
But complaints about the festival's impact became noticeably louder last year when CSW rebranded the event a music festival to attract millennials. With the LGBTQ focus of the festival erased from CSW's website, so too was the sense of connection between the event and a city with a sizeable LGBTQ population.
In response, CSW scrambled to reemphasize the LGBTQ tradition in its marketing, but the updated version of the festival continued as planned.
With its promise of big-name musical performers in 2017, CSW appears to be sticking with that model, albeit LGBTQ branding is front and center.
That choice remains controversial, with people like former CSW board member, LGBTQ historian, and founder of the Lavender Effect, Andy Sacher, viewing the de-emphasis of Pride's history as a loss for everyone.
"We're in every strata of society," he says, "and this is the one time of the year when we have traditionally come together, regardless of our differences and celebrated our freedoms and accomplishments."
But Council member Duran says CSW was being realistic. "People my age," he told the Blade, "we've done 20 or 30 of these things. We're not necessarily going do it again unless we have friends from out of town."  Still, history matters.
Both Duran and West Hollywood Mayor Lauren Meister think the criticism arises from the belief that CSW is the only source of local Pride programming, when in fact the city sponsors its own One City One Pride Arts Festival, primarily focused on LGBTQ history and culture, for 40 days each summer, including Pride weekend.
Last year, the city sponsored events like Trans Night, the Dyke March, and a West Hollywood history tour created by late historian Stuart Timmons. There is more to pride than "just those two days," says Duran.
Issues of transparency and communication have dogged CSW in recent years, with defenders and critics agreeing that CSW could improve its community interface.
Sacher was one of four CSW board members who resigned last December, in part because CSW required board members to sign non-disclosure agreements.
Sacher said, "All pride organizations face challenges to achieve a balance between taking in what the community desires" and sustainability. But in CSW's case, "there might be a disconnect."
After the 2016 festival, Mayor Meister arranged two community forums to debrief with CSW. "Were they listening? I don't know," Meister said about CSW. "It's up to them to provide an event that the community is supportive of. And if not, we're all going to hear about it again."
For the first time since 1970, there will be no Pride Parade. Instead, CSW will host a three-mile long protest march, modeled on the Women's Marches, under the motto: "When any American's rights are under threat, all our rights are threatened."
With supporters like CSW co-founder the Reverend Troy Perry, L.A. mayor Eric Garcetti, and activist Ivy Bottini (a vocal critic of CSW), Duran describes this choice as "spot on" and in line with the LGBTQ community's history of responding to galvanizing moments, from AIDS to anti-marriage legislation. Like others, he believes the march is pitch-perfect for our times.
Even so, CSW has made another sudden, dramatic change to what people expect from Pride. No one can know how many people will actually march and what effect this will have on the already compacted festival. To Sacher, this decision-making seems "reactive, rather than visionary or proactive."
This week, CSW board member and #ResistMarch organizer Brian Pendleton, told FourTwoNine.com that "no corporate dollars that used to go to the parade are going to the march."  Pendleton says he is committed to raising the money needed to fund #ResistMarch. Some reports suggest he must raise more than $400,000.  Sources say he has raised a significant portion of that.
Pendleton, when asked to join CSW's board, pointedly refused to sign CSW's non-disclosure agreement.
With CSW already running at a loss, the financial bottom line might bring the debates about CSW's role as LA's de facto leader of pride to a head.
Success now rests on robust attendance to the paid-entry festival and CSW ability to attract corporate sponsors to it. Nissan recent announced it will be a sponsor but few others have stepped forward. Wells Fargo, for instance, will not be part of this year's celebrations for the first time in many years.
West Hollywood provides free security and sanitation services, but little cash. It recently agreed to cover up to $1 million in such expenses — doubling previous year commitments — though not yet satisfied with CSW's transparency efforts and aware that the agency began 2017 unable to even pay office rent. The city reportedly stands to gain more than $5,000,000 in tax receipts if the event is successful.
Without the traditional parade, CSW will also forego entry fees from floats and community groups.
Given the sheer scope and diversity of the Los Angeles area, Sacher said the trend for more localized pride events, such as DTLA Proud and Venice Pride, is a sign of things to come.
"Maybe there will never be a consensus," Sacher said, and "that might be fine." Mayor Meister said that West Hollywood will be LA Pride's home for a long time to come. And Council member Duran waved off complaints that other cities do Pride better. The entire city of West Hollywood becomes a Pride celebration, he says, "in everyday bars and everyday restaurants," from one end of the city to the other. LA Pride remains unique.
For more information, visit lapride.org. Transportation and parking information can be found at weho.org.
West Hollywood approves hotel worker protection ordinance
According to the West Hollywood Travel + Tourism Board, 25 percent of the City's labor force works in hospitality and food services.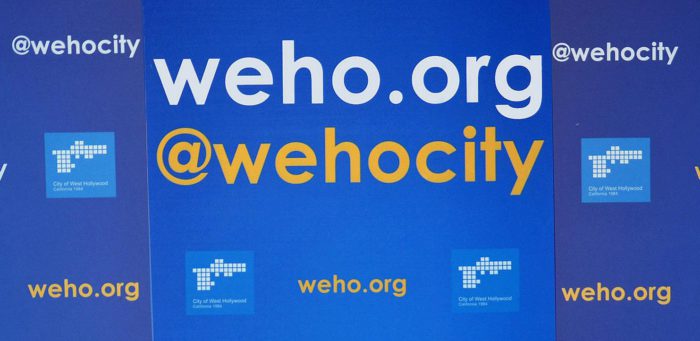 WEST HOLLYWOOD – The City Council of the City of West Hollywood, at its regular meeting on Monday, August 2, 2021, approved on second reading a Hotel Worker Protection Ordinance, which establishes certain additional protections for hotel workers in the City of West Hollywood.
According to the West Hollywood Travel + Tourism Board, 25 percent of the City's labor force works in hospitality and food services. Currently, there are 18 hotels open in West Hollywood, ranging from 14 rooms to 285 rooms, totaling 2,566 rooms in the City.
The cities of Santa Monica, Long Beach, Emeryville, Oakland, and Seattle have also adopted Ordinances that include some or all of the provisions of West Hollywood's Hotel Worker Protection Ordinance.
The approved Hotel Worker Protection Ordinance will add Chapter 5.128 to the West Hollywood Municipal Code regarding hotel worker protection.
The Hotel Worker Protection Ordinance includes four key elements:
A requirement, beginning September 1, 2021, that hotels provide the "right to recall" to employees laid-off due to catastrophic events (such as COVID-19) and offer those laid-off employees all positions that become available for which the laid-off employees are qualified, and also provide worker retention protections to employees, requiring that a hotel retains its workforce for 90 days if the hotel is sold or a change in control occurs;
A requirement, beginning January 1, 2022, that hotels provide personal security devices (sometimes known as panic buttons) to employees that are required to work in guest rooms or restrooms by themselves;
A provision, beginning January 1, 2022, regarding workload and compensation, as follows: "For hotels with fewer than 40 guest rooms, a hotel employer shall not require a room attendant to clean rooms amounting to a total of more than 4,000 square feet of floor space in any eight-hour workday, unless the hotel employer pays the room attendant twice the room attendant's regular rate of pay for each and every hour worked during the workday. For hotels with 40 or more guest rooms, a hotel employer shall not require a room attendant to clean rooms amounting to a total of more than 3,500 square feet of floor space in any eight-hour workday, unless the hotel employer pays the room attendant twice the room attendant's regular rate of pay for each and every hour worked during the workday. If a room attendant is assigned to clean seven or more checkout rooms or additional bed rooms during any eight-hour workday, each such checkout room or additional bed room shall for purposes of this subsection count as 500 square feet, regardless of the actual square footage of each room. The limitations contained herein apply to any combination of spaces, including guest rooms, meeting rooms, and other rooms within the hotel, and apply regardless of the furniture, equipment, or amenities in such rooms."; and
A requirement, beginning July 1, 2022, that hotels provide public housekeeping training by contracting with a certified third-party entity to provide annual six-hour training to staff on a variety of topics included in the Ordinance including workers' rights and responsibilities under the proposed ordinance, best practices for identifying and responding to suspected instances of human trafficking, domestic violence, or violent/threatening conduct, best practices for effective cleaning techniques, best practices for identifying and avoiding insect/vermin infestation, and best practices for identifying and responding to other potential criminal activity.
Fed up, LA moves to require proof of vax for indoor dining, bars, gyms
"Enough is enough already. Hospital workers are exhausted, moms are tired, and our kids cannot afford the loss of another school year"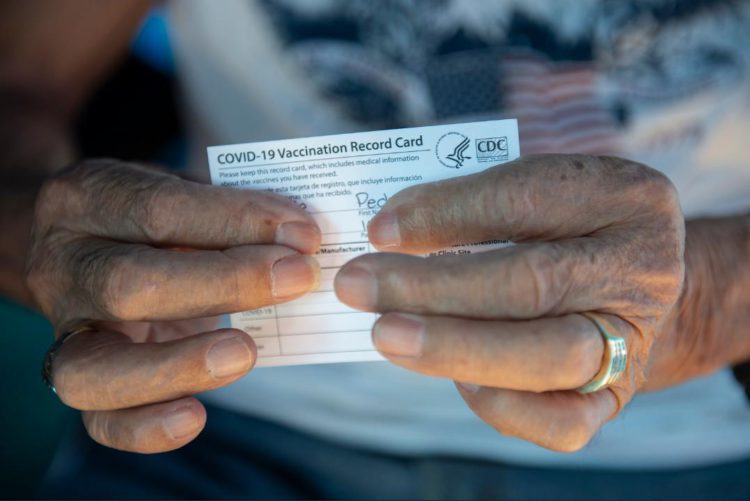 LOS ANGELES – Los Angeles City Council President Nury Martinez and Councilman Mitch O'Farrell (D-13) on Wednesday introduced a motion to the council that will require vaccine proof indoors at restaurants, bars, gyms, stores, spas, movie theaters, concert venues and sporting events.
"Enough is enough already," Martinez said in a statement. "Hospital workers are exhausted, moms who have put aside their careers are tired, and our kids cannot afford the loss of another school year. We have three vaccines that work and are readily available, so what's it going to take?"
There has already been over a dozen LA eateries that have enacted Vax-Proof required for entry including several in West Hollywood, Santa Monica, Downtown, and across the city.
Today I introduced legislation with @MitchOFarrell to require proof of COVID vaccination to enter indoor public spaces throughout the City of LA.

So many Angelenos stepped up and did their part. They shouldn't be penalized with closures by those unwilling to do theirs. pic.twitter.com/ebj0phJ5wZ

— Nury Martinez (@CD6Nury) August 4, 2021
Hard-working Angelenos, their customers, and the general public deserve to be safe in public spaces. The vaccines are our most effective form of protection.

The time to act is now.

— Mitch O'Farrell (@MitchOFarrell) August 4, 2021
The motion calls for the L.A. City Attorney to prepare and present an ordinance and to report back on how businesses can comply with the measure.
City Attorney Mike Feuer, a mayoral candidate, on Tuesday also sent a letter urging the Los Angeles County Board of Supervisors to require proof of vaccination for certain indoor activities, including those listed by the LA City Council members in Wednesday's motion.
Delivering justice and equity, Jasmyne Cannick has 'the receipts'
This fight is about getting justice for Ed Buck's victims & also calling out all of the people along the way who failed them & enabled him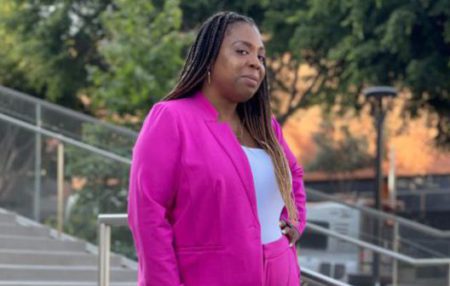 LOS ANGELES – In the world of popular culture the use of the slang phrase 'has the receipts' translates to bringing proof that someone was/is lying. Conversely it also is used to define that a person is being genuine.
Over the past several years as the crimes committed by West Hollywood resident and political activist Ed Buck, as he preyed on Black men were made public, the person holding the receipts was journalist turned advocate Jasmyne Cannick.
Frustrated and angered by what she perceived as lack of serious engagement by local law enforcement in the initial stages of the investigation into the death of 26-year-old Gemmel Moore, Cannick rallied the community and publicly called out law enforcement to take more aggressive action.
She orchestrated and led a grass-roots effort to get the criminal justice system of Los Angeles to listen to Gemmel's mother LaTisha Nixon's plea for justice. She used Gemmel's own words, written in his journal to alert authorities to the depths of the debauchery occurring inside that second floor flat in West Hollywood. She pleaded with law enforcement including the District Attorney for the County of Los Angeles Jackie Lacey to take action.
Her activism and fueling the rage of the greater community finally received the attention of Federal law enforcement and action that culminated in Buck's arrest and the trial.
She stood by the families even as to the horror of many, another Black man died nearly two years after Gemmel (2017) in January of 2019 and like that young life snuffed out too early, Timothy Dean, 55, was found deceased on the trash strewn floor of Buck's flat.
"The lives of Black gay men matter — no matter if they're homeless, survival sex workers or escorts — this is a case that transcends race, class, wealth. Our lives matter, our community matters, and just because someone is unhoused, an addict, may be a survival sex worker, or an escort, or HIV positive does not mean their lives don't matter and we should look the other way when they show up dead in a white Democratic donor's home." ~ Jasmyne Cannick.
In her owns words Cannick writes after the jury delivered guilty verdicts on nine separate federal counts; "It's been a long four years on this road for justice–justice that a guilty verdict would be but one small part off. Real justice is making sure that this never ever happens again. We can't do that with the enabling parties still acting like Ed Buck didn't happen"
She adds, "Ed Buck only got away with it for so long because he was white and because we still don't believe Black victims–even when they tell us what happened to them.
Gemmel Moore told us in his diary, "Ed Buck is the one to thank, he gave me my first injection of chrystal [sic] meth. It was very painful."
Buck was not all that he was portrayed as in the media, but he parlayed his influence, funneled through donations from others, and did ingratiate himself into the Democratic party in California over the years. There is plenty of photographic evidence to substantiate those claims to fame showing Buck rubbing elbows with politicians from all quarters.
Worse though was that rumours of Buck's fetishes were well known and yet even after the death of Gemmel Moore there seemed to be a collective shrugging of shoulders and zero calls for accountability. Cannick however, wasn't having it.
"Former district attorney Jackie Lacey was sitting on a mountain of evidence and still did nothing to prosecute Ed Buck for the deaths of Gemmel Moore and Timothy Dean," she said.
Appearing on BNC's Black News Tonight anchored by journalist Marc Lamont Hill last week, Cannick told Hill that the case intersected race and sexual orientation.
"As much as this case is about Ed Buck, it's also about our housing crisis, and what it makes people feel they have to do — play Russian roulette with their lives just to have a roof over their heads," she stressed.
Cannick is not just a gadfly community activist, in fact far from it. She is a powerful voice for those who have had no voice reminding people that Buck happened because the community allowed him to happen.
In her own words she points out, "Paul Koretz, a candidate for Controller in 2022, who is backed by the Black Democratic establishment and has taken thousands from Ed Buck, told a group that Buck's victims were all "disadvantaged Black hustlers."
"So while this fight is as much about getting justice for Ed Buck's victims it's also about calling out all of the people and entities along the way who failed them and enabled Ed Buck. Not doing so ensures a repeat of this situation because Ed Buck isn't the only Ed Buck," she pointed out. "Entities like the L.A. County Sheriff's Department who many of Ed Buck's victims said didn't take their complaints about Ed Buck seriously."
"But even though Ed Buck's crimes have been made public throughout his trial, not much has changed. The silence in Los Angeles' is deafening. If I wasn't sitting in the courtroom myself, I probably wouldn't know the trial was happening.
There's been no mention of the trial or justice for Ed Buck's victims from the Los Angeles County Democratic Party, California Democratic Party, Stonewall Democratic Club, or any of the dozens of elected officials he gave his money to," she noted.
In a conversation with the Blade on Monday Cannick said that the next phase for her advocacy is to seek financial compensation for Buck's victims. But beyond that is challenging community leaders and elected officials to address the very causes of what gave Buck ready access to the disadvantaged Black men in the first place; homelessness and helping the unhoused is her top priority.
She also serves now as an elected "At-Large" member of the leadership team of the Stonewall Democratic Club, the very place where Buck donated sums of money and rubbed elbows with Democratic Party leadership who gave Buck credibility and status.
For now there are some community leaders who are stepping up to acknowledge Cannick's holding the receipts including the City Council and Mayor of West Hollywood who honoured her community work during a regularly scheduled Council meeting Monday.
West Hollywood Mayor Linsey Horvath tweeted afterwards, "Thank YOU for your fearless leadership in pursuit of truth and justice, @Jasmyne Our community is safer, and survivors have more confidence that they will be heard & believed, because of you."
Thank YOU for your fearless leadership in pursuit of truth and justice, @Jasmyne Our community is safer, and survivors have more confidence that they will be heard & believed, because of you. #weho #believesurvivors #BlackLivesMatter #blackgaylivesmatter #AllBlackLivesMatter https://t.co/vq4t8IjLij

— Lindsey P Horvath (@LindseyPHorvath) August 3, 2021