Fresno State honors gay foster dad
Laotian-American parent transforming lives of others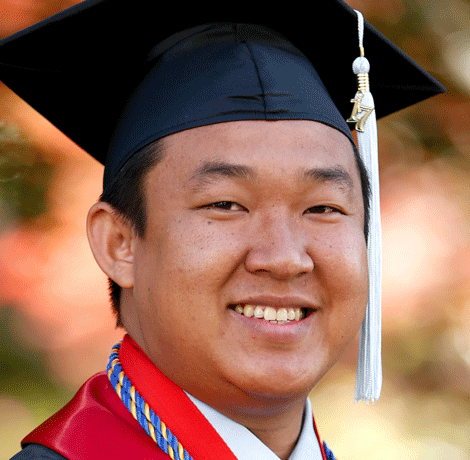 Eric Calderon-Phangrath does not see himself as an LGBT activist or as a guy whose goal it is to promote an LGBT equality agenda. But on May 19, in front of 4,305 people gathered on the Fresno State University Campus for a commencement ceremony of the University's school of education, he symbolized LGBT Pride, inclusion, and equality.  
Standing onstage, an openly gay, first generation Laotian-American foster dad, Calderon-Phangrath, 28, was bestowed the prestigious Dean's Medal. The program notes indicate that he was selected because he is "the perfect embodiment of someone who is dedicated to transforming the lives of others."
Sporting an impressive gold medal around his neck, Calderon-Phangrath's trembling hands gave way to poise and grace as he explained his long, 12-year road to graduation to a rapt crowd.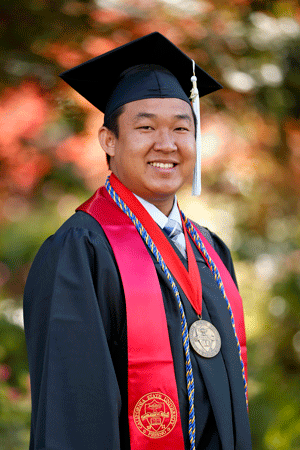 In 2005, the then-17-year-old enrolled at Fresno State, only to leave months into his freshman year to move to Seattle to care for his older brother, who was injured while serving in Iraq.  Several years later, Calderon-Phangrath said, "I came back to Fresno and married my best friend and biggest cheerleader, my husband, Carlos. We became foster parents and have adopted some amazing boys with unique abilities, due to their medical histories and their trauma. My boys have taught me to be a better parent and to put their needs before my own."
Gay marriage. Same-Sex parenting. It was astounding – and important – to see how inclusive Fresno State, in the middle of California's ultra-conservative San Joaquin Valley, was in selecting an openly gay candidate for this award and how effusively embracing the audience was of his recognition.
"Eric Calderon-Phangrath is a highly ethical, gifted, and compassionate person who has and will make an impact on others. He has the heart and skills to become a superb special educator. He has thrived in our university setting where we value and support students from all walks of life," says Prof. Cheryl McDonald, coordinator of the Special Education Credential Program.
"I feel like this achievement, this recognition, has allowed me to show people that just because I'm gay, it doesn't make me any different than anyone else," Calderon-Phangrath told the Los Angeles Blade by phone two days after the event.  
"I let go of all the nervousness, knowing that I was going to be able to tell my story," he continued.  "More than anything, I was able to speak to my family."
There are many layers to Calderon-Phangrath family. First, there are his parents, who haven't always been accepting. His mother is from Cambodia, and his father is from Laos; they both fled to the United States to escape horrors of the expanding Vietnam War. The family lived in poverty and worked in the fields around Fresno to give Calderon-Phangrath and his four siblings a better life.   
English was not Calderon-Phangrath's first language, but he succeeded in school. "Growing up, I always felt the need to overcompensate in everything I did so that my achievements could outshine the fact that I was attracted to other boys," he explains.   
Being gay was something Calderon-Phangrath was determined to hide.  "I always felt that my sexuality was shameful and disgraceful to my family.  So, I stayed closeted, and put on a show to prove how 'straight' I was."
Eventually, while living in Seattle, Calderon-Phangrath came out to his family.  After an acrimonious "this is my truth" phone call with his mother and father, Calderon-Phangrath considered ending his life.  
Fortunately, in his darkest moment, his older brother unexpectedly dropped by his apartment and, in a life-altering conversation, Calderon-Phangrath was told he was loved and accepted for who he was.
Calderon-Phangrath soon returned to Fresno, and, with the support of his sisters and brothers, his parents eventually learned to accept their gay son. "Once they saw me living my life to the fullest, without any barriers, feeling like I wasn't hiding a secret, they saw that I was happy," he says.
And, on the night that Calderon-Phangrath received one of Fresno State's top honors, his parents were beaming.  "My mom and dad were extremely proud," Calderon-Phangrath, says, beaming over the phone.  "Though they still don't fully understand everything I was saying (because English is their second language), they got pieces of it.  It went full circle."
For Calderon-Phangrath's husband, Carlos, and their sons — Paul, 6, Xavier, who turns 3 in July, and Andre, almost 2 — it was a moment they will not soon forget.
Married on Aug. 31, 2013, Calderon-Phangrath always wanted a large family.  Carlos, 36, also a graduate of Fresno State, needed a little convincing. But in 2015, they began the process of becoming foster parents. Now they have three beautiful boys, who have various degrees of special needs. They are the main inspiration for Calderon-Phangrath's decision to go into special education.  
"Special Ed was something I was afraid of doing because I didn't understand it," Calderon-Phangrath recalls. "Now that I'm living it and going through it from the parent's perspective, I feel like I can be a greater resource to a parent who has a special needs child because I can relate."  
Calderon-Phangrath will continue at Fresno State to earn his Special Education teaching credential this fall and already has two job offers. What's more, he knows he is a proud gay male, modeling for his children and the community how powerful self-acceptance and openness can be.
"The most important piece was for my children to hear their 'papa' tell his story and acknowledge them and my husband," he says, pausing, filling up with emotion.  
"After it was all over, my oldest son said, 'when I grow up, I want to be just like you.'  I had a moment," Calderon-Phangrath says. "When the university selected me for this honor, they said, 'you know there are no awards or prizes that come with it.'  But, that moment with my son is the biggest reward I could ever imagine."
Brad Bessey is an Emmy-Award winning television producer, husband and father.
Long Beach Pride parade & festival July 8th-10th
The theme is 'Many voices-one spirit, marking three decades of the annual third largest Pride in California celebrating the LGBTQ+ community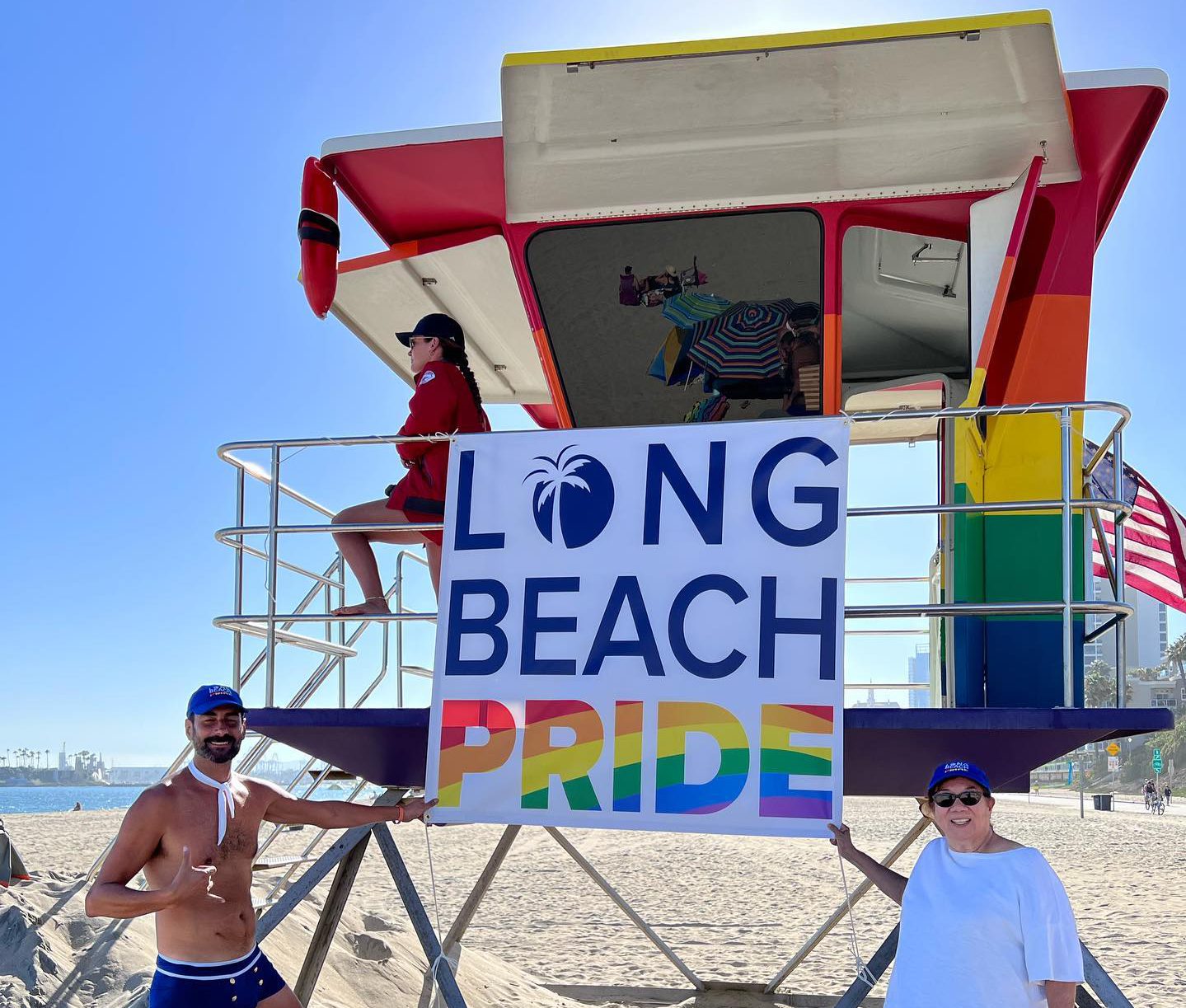 LONG BEACH – This weekend marks the in-person return of Long Beach Pride after the coronavirus pandemic had halted previous celebrations. The celebration's theme this year is "Many voices-one spirit," marking three decades that the annual three-day festival, parade and teen pride- the third largest Pride festival and parade in California, celebrates the LGBTQ+ community.
This year, in addition to the stages and musical entertainment, organizers will be creating multiple activations and attractions encompassing the diversity and interests of Long Beach's LGBTQ+ community.
Elsa Martinez, the president of the Board of Long Beach Pride was a guest on KTLA's Morning News Thursday to discuss the upcoming weekend festival which kicks off Friday.
For more information visit https://longbeachpride.com/
Hundreds attend 4th annual South LA Pride celebration
Hosted by Los Angeles City Councilmembers Marqueece Harris-Dawson & Herb Wesson, this year's family-friendly celebration was a "Pride Picnic"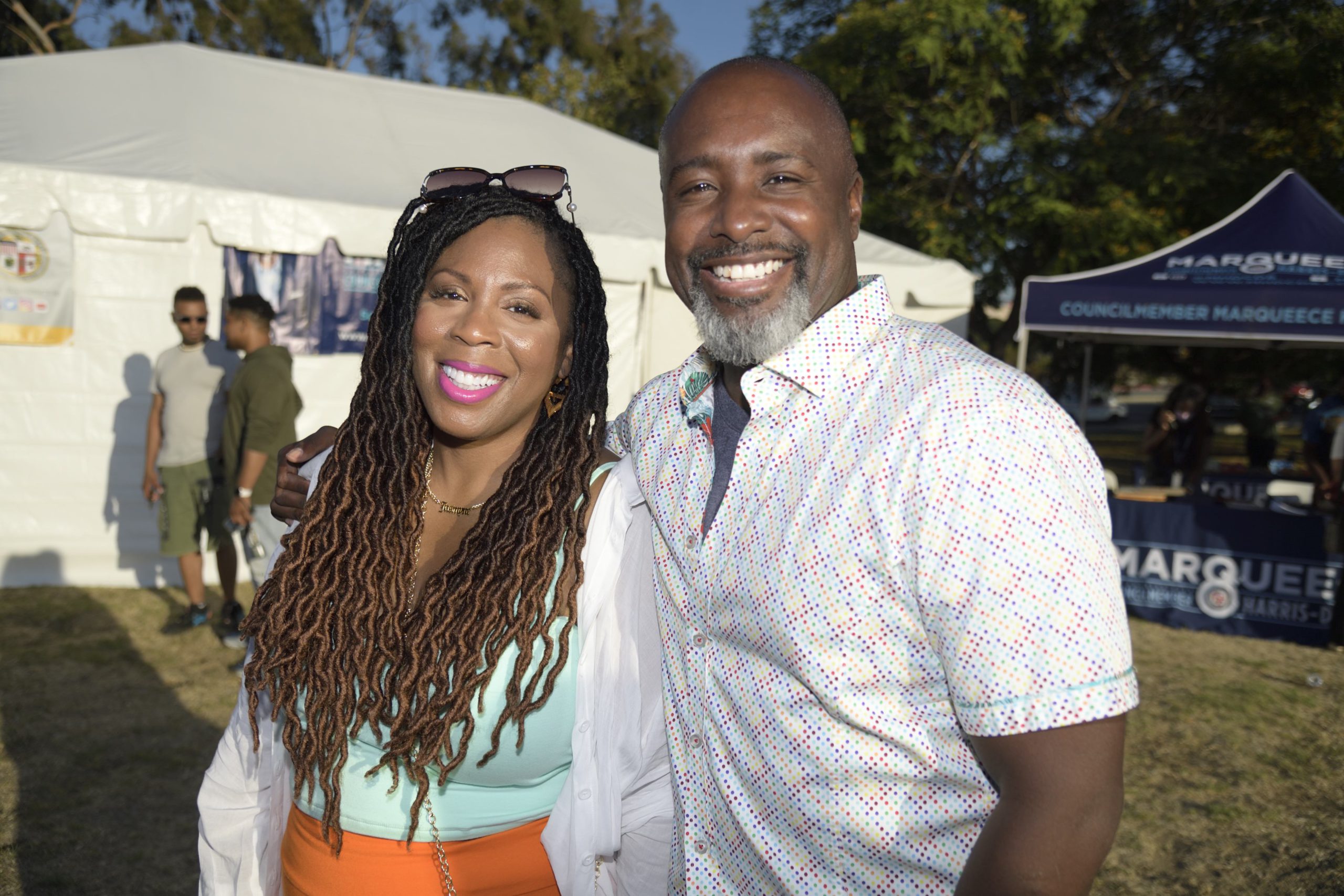 LOS ANGELES – Hundreds attended the 4th annual South LA Pride celebration on Jul. 1 at Norman O. Houston Park in Baldwin Hills.  Hosted by Los Angeles City Councilmembers Marqueece Harris-Dawson and Herb Wesson, this year's family-friendly celebration was a "Pride Picnic" meant to bring together South LA's LGBTQ community and their allies for a culturally relevant pride celebration.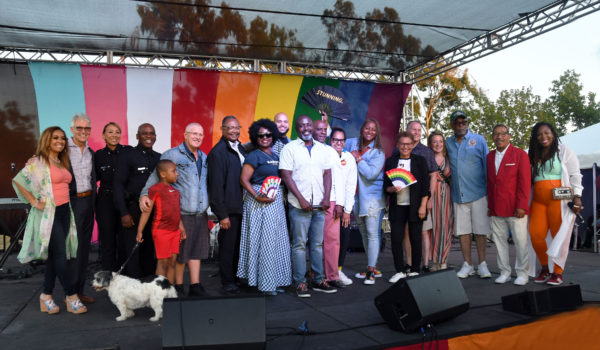 In addition to Harris-Dawson and Wesson, this year saw the most Black elected officials ever at a pride celebration in Los Angeles including Congresswoman Karen Bass, Supervisor Holly Mitchell, Senator Sydney Kamlager, and more.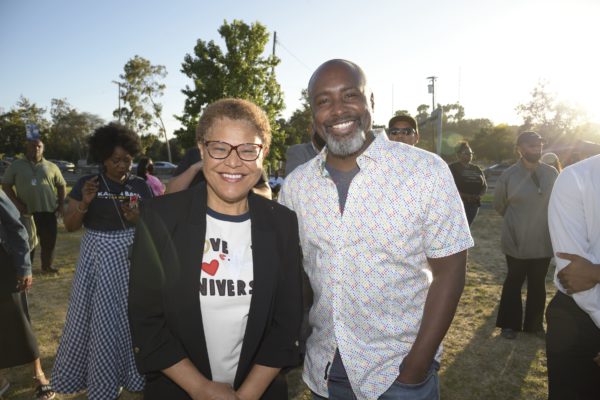 Journalist and advocate Jasmyne Cannick chaired the planning committee which included a host of community organizations.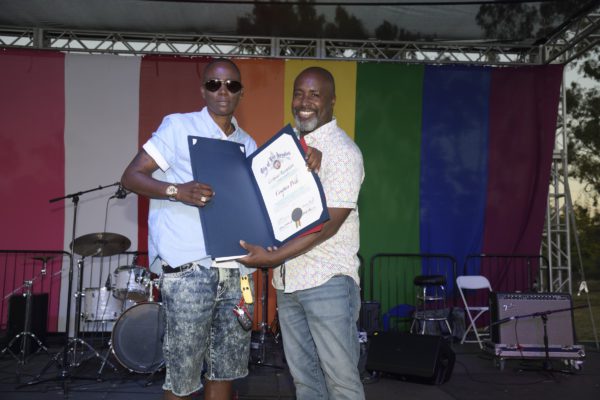 The 2022 South LA Pride Community Picnic was sponsored in part by Community Coalition, Providence, FOX, AEG, and the LA Civil + Human Rights and Equity Department.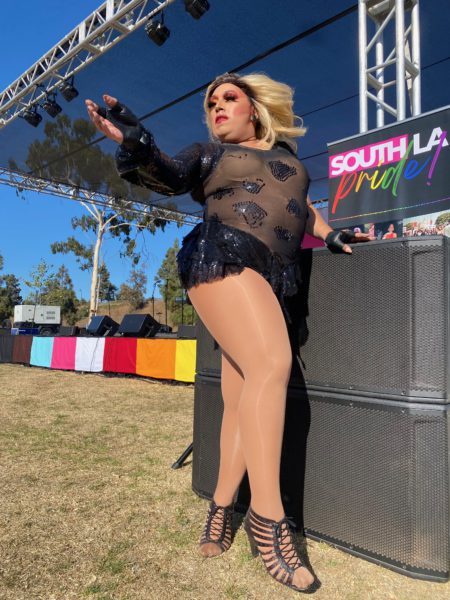 For more information, please visit southlapride.com.
EN VIDEO: Marchas del orgullo LGBTQ+ en Colombia
Se realizaron celebraciones en Bogotá, Medellín y Pereira