June 10, 2017 at 10:13 am PDT | by Karen Ocamb
ALERT: Meningitis outbreak, LA County urges vaccination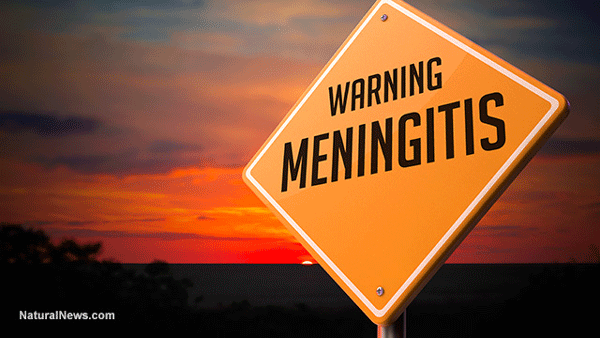 Gay and bisexual men and people who are HIV-positive – take this warning very seriously.
Friday afternoon, Los Angeles County Public Health issued a press release reminding men who have sex with men that "they may be at increased risk for invasive meningococcal disease (IMD) and therefore need to be vaccinated. Public Health reports that there have been 28 outbreak-associated cases of meningococcal disease since March 2016 in Southern California. Meningococcal disease is a rare, but serious disease that can lead to swelling in the brain and spinal cord, loss of a limb, deafness, brain damage or even death."
Of the 28 people diagnosed, the latest was identified one week ago. One person died earlier this year, though the County has not yet provided statistics on how many of the 28 patients were LGBT.
Meningococcal disease "can be spread to others through the respiratory secretions of people who carry the bacteria without symptoms in their nose and throat. Meningococcal disease can start with flu-like symptoms, and progress to high fever, headache, stiff neck, confusion and rash. People who experience these symptoms should seek medical care immediately," the County reports.
Meningitis is transmitted casually, through the air in closed quarters such as when someone sneezes and through saliva such as kissing or sharing drinks, utensils, food, toothbrushes, joints or cigarettes.
"The upcoming Pride festivities are a great time to remind those at risk for meningococcal disease to get vaccinated," Jeffrey Gunzenhauser, MD, MPH, Los Angeles County Interim Health Officer, said in a press release. "Because this vaccine is highly effective against this disease, we want to make it as easily available as possible for those who need it."
There is also an outbreak of mumps, in LA County involving over 40 patients. "[H]ealth officials said most of the patients are men who have sex with men, and the majority of the cases were linked to patients being at large venues such as gyms, bars, theaters and nightclubs. Some of the patients are women and heterosexual men who have social connections to men who have sex with men, health officials noted," the LA Daily News reported.
"Mumps typically begins with a few days of fever, headache, myalgia, fatigue, and anorexia followed by development of salivary gland swelling, pain, and tenderness."
Regarding meningitis, the County says: "Vaccinations can also be obtained from your healthcare provider and in select pharmacies. Call your provider or pharmacy or visit http://publichealth.lacounty.gov/ip for more information.
Public Health clinics provide vaccines for all people at higher-risk for Invasive Meningococcal Disease, regardless of health insurance status. Those who do not have a regular health care provider or health insurance that covers vaccines can call the LA County Information Line at 2-1-1 for referrals to providers offering vaccines at no-cost or a reduced cost.
The following locations offer free meningococcal vaccinations for all people at higher-risk (please call to confirm availability):
APLA Health – Gleicher/Chen Health Center 3743 S. La Brea Ave, Los Angeles 90016, 323-329-9900
APLA Health – Long Beach Health Center 1043 Elm Ave., Suite 302, Long Beach, CA 90813, 562-247-7740
Los Angeles LGBT Center 1625 N. Schrader Blvd, Los Angeles, 90028, 323-993-7500
AHF Wellness Center – West Adams 2146 W. Adams Blvd, Los Angeles 90018, 888-836-5946
AHF Wellness Center – Hollywood 1300 N. Vermont Ave, Suite 407, Los Angeles 90027, 866-339-2525
AHF Wellness Center – San Fernando Valley 4940 Van Nuys Blvd, Suite 200, Sherman Oaks 91403, 866-625-4559
Central Health Center –  241 N. Figueroa Street, Los Angeles 90012, 213-240-8204
Hollywood/Wilshire Health Center – 5205 Melrose Avenue, Los Angeles 90038, 323-769-7800
North Hollywood Health Center – 5300 Tujunga Avenue, North Hollywood 91601, 818-766-3982
Pomona Health Center –  750 S. Park Avenue, Pomona 91766, 909-868-0235
Antelope Valley Health Center – 335-B East Avenue K6, Lancaster 93535, 661-723-4526