Embracing the rainbow
Exer More Than Urgent Care 'committed to helping everyone we can'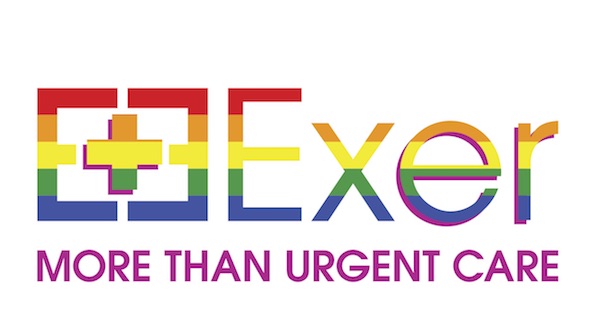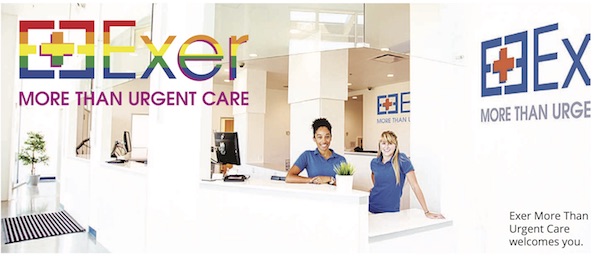 From Discover Card to Target, Chase ATMs across the nation to Google Maps outlining the route of #ResistMarch in Los Angeles, marketers have chosen to be out, loud and proud about marketing to the LGBTQ community, even altering their logos with the colors of the rainbow flag.
These companies and many other Fortune 500 companies are investing significant resources into developing branding and advertising messages for print and online media that reach LGBTQ audiences head on and year round, not just for Pride.
According to a May 2016 article in Ad Age, corporate mentality about reaching LGBTQ consumers has progressed from "'We're not ready for gay marketing" to "We don't want to be left behind.'"
A survey by Community Marketing shows that LGBTQ consumers are loyal, spend more money, and feel more positive about companies that speak directly to them. Seventy-eight percent of LGBTQ adults, their friends, family, and relatives would switch to brands that show they are LGBTQ friendly, according to the study.
Such marketing is not limited to national brands.  Local and regional advertisers are also increasingly embracing LGBTQ customers and addressing them directly.
Los Angeles-based Exer More Than Urgent Care, a healthcare startup staffed with ER doctors, recently took to Facebook and posted a rainbow logo design on the company's page. "No matter who you are or who you love, we are fully committed to helping everyone we can, in every community we serve. Happy National #LGBT Pride Month from your friends and family at Exer More Than Urgent Care! #LGBTPride #ExerMoreThanUrgentCare," the post read.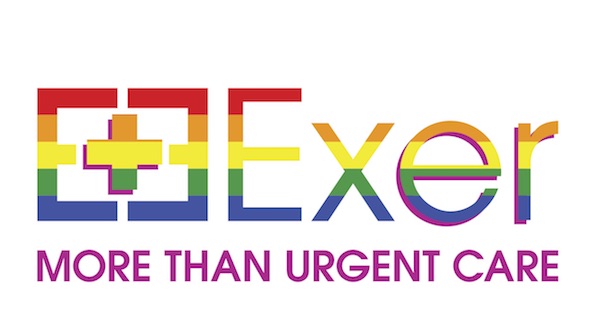 The post was an instant hit with the community of 7,000 followers since November, which showed appreciation with three times the usual levels of likes, loves, shares and comments. 
"We welcome our LGBT friends, family and all patients with open arms here at Exer, because we are all people, too," said Gary Turner, vice president of Marketing, Communications & Patient Experience at Exer.
Exer is one of the first Urgent Care companies in the United States to embrace the LGBTQ community directly and one of the first companies regionally to incorporate rainbow colors into its logo. The company says it wants to continue finding ways to reach and support all communities it serves with a message of inclusion, comfort and ease, particularly given the turbulence and uncertainty of healthcare in America.    
"Helping people to feel better, faster when they need it most is the focus of our expert medical teams and the DNA of our people. This month and all year long, we're proud to reinforce a vital message of inclusion to the LGBT community and all those in the communities we serve around Los Angeles," said Turner.
Exer More Than Urgent Care has six facilities across Southern California including, Beverly Hills near La Cienega Blvd. and Wilshire Blvd. Other facilities include Sherman Oaks and Redondo Beach, Calabasas, Northridge and Newbury Park. For more information and new clinic openings, visit www.ExerUrgentCare.com.
—  Advertorial —
The Politics of Monkeypox
Break out your ACT UP attitudes – shit's getting real – again so be vigilant against political thugs and bullies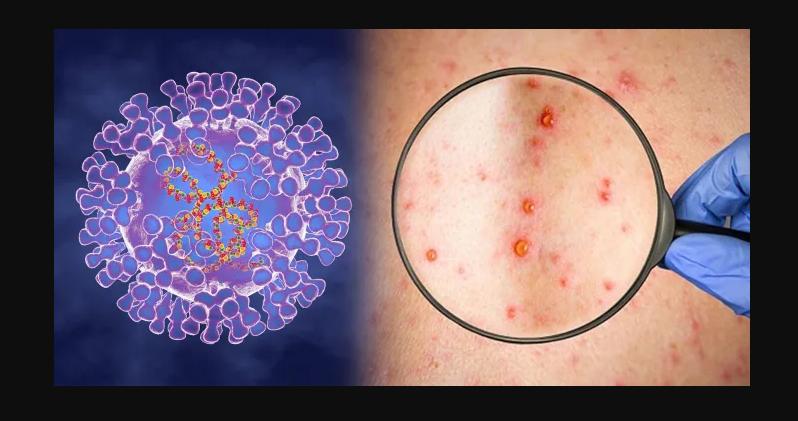 LOS ANGELES – Be Vigilant. Donald Trump's confederacy of thugs have disrupted and threatened violence at Pride events across America nearly a dozen times in recent weeks — as if the massacre at the Pulse Nightclub and the proud MAGA insurrection at the US Capitol on January 6 weren't enough.
They are aided and abetted by an army of "Christian" spinmeisters who are always asserting anti-LGBTQ+ allegations to inspire hostility and denigrate the very idea of LGBTQ+ Pride and Equality. Just look at their inhumane attacks on trans kids. Would Jesus do that?
And now there's Monkeypox. The World Health Organization (WHO) and the Centers for Disease Control (CDC) have been sounding alarms and flashing red lights about the growing health emergency.
The CDC reports: "Monkeypox spreads through direct contact with body fluids or sores on the body of someone who has monkeypox, or with direct contact with materials that have touched body fluids or sores, such as clothing or linens. It may also spread through respiratory secretions when people have close, face-to-face contact. In the current monkeypox outbreak, we know that those with disease generally describe close, sustained physical contact with other people who are infected with the virus. We continue to study other possible modes of transmission, such as through semen."
And there, so to speak, is the rub. The spectre of a pox on gay men is irresistible fodder for our enemies to produce stigma and ugly propaganda. A new "gay plague" is a wet dream for the Proud Boys who disrupted a Drag Queens Story Hour and more intersectional reason for white nationalist groups like the Patriot Front to riot at Pride events in the name of curing the disease.
By looking up insignias and attire it looks like these men are all fascist Patriot Front members. @kxly4news https://t.co/T9CiQ0HH1W pic.twitter.com/QsqYwJwQao

— Aodhan Brown (@_ab_photojourn) June 11, 2022
We've heard this before. "The poor homosexuals — they have declared war upon nature, and now nature is exacting an awful retribution," infamous anti-gay commentator Patrick Buchanan wrote May 24, 1983 in the New York Post.
Moral Majority pitchman Rev. Jerry Falwell debated MCC founder and prominent gay activist Rev. Troy Perry on whether AIDS was God's punishment for homosexuality. Hell, no, wrote MCC Rev. Stephen Pieters (famously interviewed by evangelical Tammy Fay Bakker) in The Body:
"The idea that HIV/AIDS is a punishment from God is based on three faulty assumptions: that homosexual acts are sinful, that God causes suffering, and that God punishes sin with disease. These false assumptions result from a particular way of looking at society, sexuality, and how God works in the world."
So steel yourself for the disgusting slings and arrows about to be shot our way as scapegoats in the culture war over monkeypox.
But we've been here before, too. In the early 1980s, HIV/AIDS was called G.R.I.D. (Gay-Related Immune Deficiency). Before the self-empowerment movement conceived and publicized by Michael Callen, Richard Berkowitz and Dr. Joseph Sonnabend and before the Denver Principles ignited the power of organizing, people with AIDS were called "victims" at the mercy of intentionally ignorant government bureaucrats. ACT UP brought self-empowerment to the streets and into the newsrooms and living rooms of everyday people.
If Monkeypox is used as a cudgel against the community of men who have sex with men (MSM), it will be time to ACT UP and fight again.
So, here's what you need to know to protect yourself against the Monkeypox virus, which is rarely deadly, but nonetheless seriously as unpleasant as shit:
The illness begins with:
Fever
Headache
Muscle aches
Backache
Swollen lymph nodes
Chills
Exhaustion
Within 1 to 3 days (sometimes longer) after the appearance of fever, the patient develops a rash, often beginning on the face then spreading to other parts of the body.
Lesions progress over 2-4 weeks into unsightly scabs before simply falling off, producing some scaring. In Africa, monkeypox has been shown to cause death in as many as 1 in 10 persons who contract the disease but death rates in the recent European and American outbreak have so far been zero.
This is not a gay disease nor is it a sex-panic but it is hitting our community hard and we must protect ourselves and each other.
And that means educating ourselves and asking questions. For instance, PReP, which is a hugely successful and lifesaving drug that prevents transmission of HIV, does nothing at all to protect against Monkeypox, which can be transmitted through skin-to-skin contact by hugging or even sharing the clothes of someone with the virus.
One huge difference between now and the old AIDS days is that now the government is trying hard to work with us. That may change in November if Trump's Republicans takeover Congress. And it's not just federal.
Today, most LGBTQ protections are through some federal laws and policies but most are through a patchwork of state and local laws that are being undermined rapidly by a right-wing attempting to destroy the gains we have made. Surely, by now you've heard how we're "groomers," a spooky 1950s term that means pedophile. Soon we'll once again be "diseased pariahs."
So what should the community, the business and institutions that serve us do?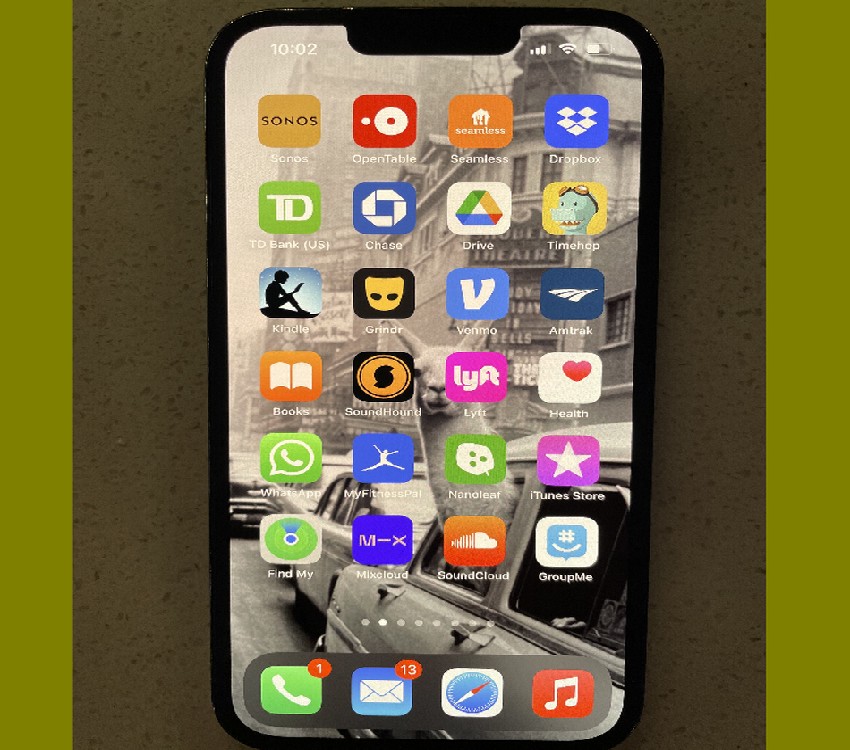 Be proactive. Grindr, Sniffies and Scruff and in-person sex businesses should not only promote safer sex practices but link to credible CDC/WHO information about monkeypox, including the risk of contracting the disease. Community organizations and healthcare agencies should add a monkeypox section on their website and take the lead on promoting information about how to protect ourselves.
Social media companies have a particular responsibility to prevent disinformation and I call in them to monitor Monkeypox conversations to reduce misinformation.
But here's the most important thing: I call on you to fight back and be vigilant against political thugs and bullies, to care for yourself, for your partners, friends, neighbors – and, as a critical precaution — keep your monkey paws wrapped before you serve it up.
We can get through this if we empower ourselves and take care of each other, again.  
Learn more about monkeypox:
https://publichealth.jhu.edu/2022/what-you-need-to-know-about-monkeypox
https://www.cdc.gov/poxvirus/monkeypox/index.html
https://www.cdph.ca.gov/Programs/CID/DCDC/Pages/Monkeypox.aspx
http://publichealth.lacounty.gov/acd/docs/MonkeypoxFAQ.pdf
********************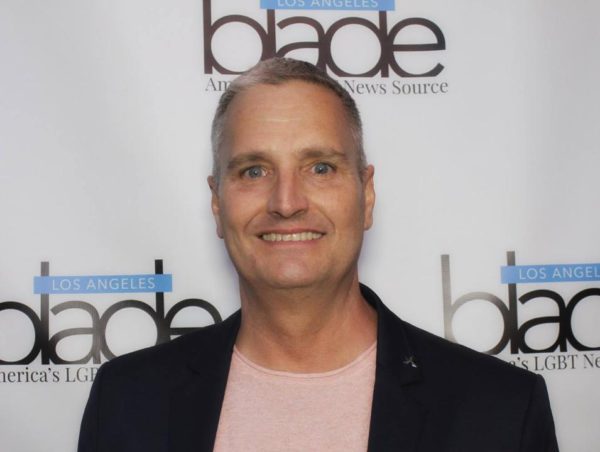 Troy Masters is the founder & publisher of the Los Angeles Blade.