July 6, 2017 at 4:38 pm PDT | by Troy Masters
Embracing the rainbow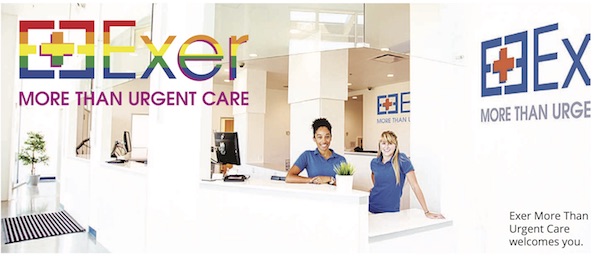 From Discover Card to Target, Chase ATMs across the nation to Google Maps outlining the route of #ResistMarch in Los Angeles, marketers have chosen to be out, loud and proud about marketing to the LGBTQ community, even altering their logos with the colors of the rainbow flag.
These companies and many other Fortune 500 companies are investing significant resources into developing branding and advertising messages for print and online media that reach LGBTQ audiences head on and year round, not just for Pride.
According to a May 2016 article in Ad Age, corporate mentality about reaching LGBTQ consumers has progressed from "'We're not ready for gay marketing" to "We don't want to be left behind.'"
A survey by Community Marketing shows that LGBTQ consumers are loyal, spend more money, and feel more positive about companies that speak directly to them. Seventy-eight percent of LGBTQ adults, their friends, family, and relatives would switch to brands that show they are LGBTQ friendly, according to the study.
Such marketing is not limited to national brands.  Local and regional advertisers are also increasingly embracing LGBTQ customers and addressing them directly.
Los Angeles-based Exer More Than Urgent Care, a healthcare startup staffed with ER doctors, recently took to Facebook and posted a rainbow logo design on the company's page. "No matter who you are or who you love, we are fully committed to helping everyone we can, in every community we serve. Happy National #LGBT Pride Month from your friends and family at Exer More Than Urgent Care! #LGBTPride #ExerMoreThanUrgentCare," the post read.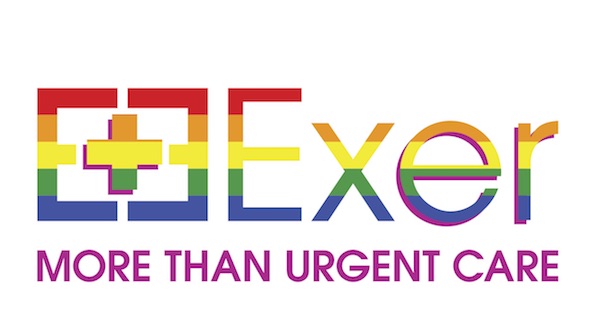 The post was an instant hit with the community of 7,000 followers since November, which showed appreciation with three times the usual levels of likes, loves, shares and comments. 
"We welcome our LGBT friends, family and all patients with open arms here at Exer, because we are all people, too," said Gary Turner, vice president of Marketing, Communications & Patient Experience at Exer.
Exer is one of the first Urgent Care companies in the United States to embrace the LGBTQ community directly and one of the first companies regionally to incorporate rainbow colors into its logo. The company says it wants to continue finding ways to reach and support all communities it serves with a message of inclusion, comfort and ease, particularly given the turbulence and uncertainty of healthcare in America.    
"Helping people to feel better, faster when they need it most is the focus of our expert medical teams and the DNA of our people. This month and all year long, we're proud to reinforce a vital message of inclusion to the LGBT community and all those in the communities we serve around Los Angeles," said Turner.
Exer More Than Urgent Care has six facilities across Southern California including, Beverly Hills near La Cienega Blvd. and Wilshire Blvd. Other facilities include Sherman Oaks and Redondo Beach, Calabasas, Northridge and Newbury Park. For more information and new clinic openings, visit www.ExerUrgentCare.com.
—  Advertorial —