Child born with HIV in remission for years without medication
the patient has shown no symptoms for eight-and-a-half years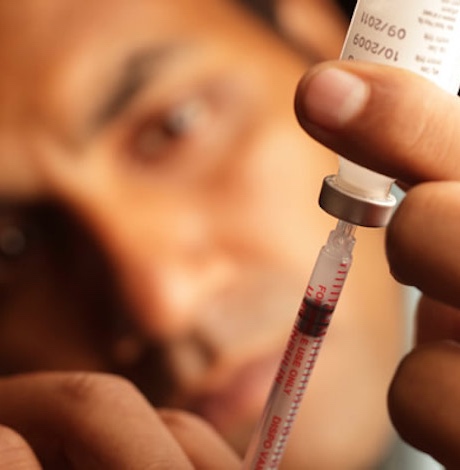 A nine-year-old South African child born with HIV has had no reported symptoms of the virus since they received treatment shortly after birth.
CNN reports Dr. Avy Violari, head of pediatric clinical trials at the Perinatal HIV Research Unit at the University of Witwatersrand in South Africa and the child's doctor, recounted the research at the 9th International AIDS Conference on HIV Science in Paris on Monday.
Violari says the child contracted HIV from its mother at birth and was given a clinical trial of early antiretroviral therapy for 40 weeks. Afterward, the child stopped treatment and was monitored for progress.
Since that first treatment, the child has remained free of symptoms for eight-and-a-half years. The child is now the first case in Africa to be in HIV remission after early antiretroviral therapy. Globally, this marks the third known case.
In 2010 a baby in Mississippi stopped treatment and suppressed HIV symptoms for 27 months before it reappeared in the blood. A French teen born with HIV was also able to suppress symptoms since stopping medication at age six.
Violari notes that the South African child's case is unusual.
"We don't believe that antiretroviral therapy alone can lead to remission," Violari said in a statement.  "We don't really know what's the reason why this child has achieved remission – we believe it's either genetic or immune system-related."
However, researchers are hopeful that this case will help aid in creating a new vaccine or therapy to combat HIV. It also has given renewed interest in early antiretroviral therapy in infancy.
AIDS @40: Gay men terrified, stigmatized by mysterious new fatal disease
"If this article doesn't rouse you to anger, fury, rage, and action, gay men may have no future on this earth…"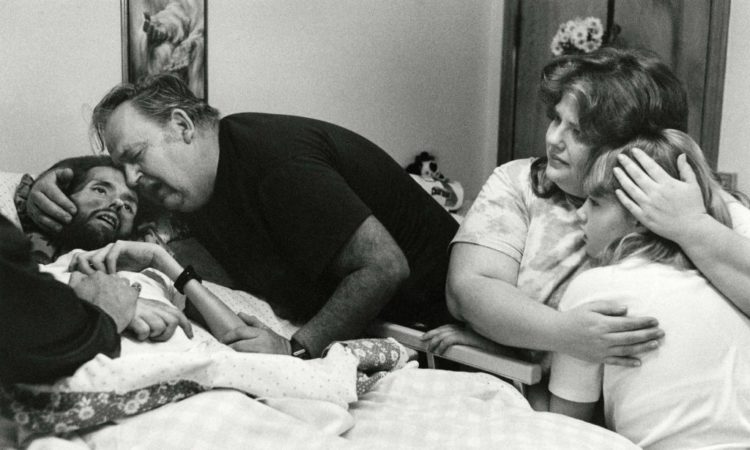 By Karen Ocamb | LOS ANGELES – Before the CDC's first report on AIDS, there was news from the New York Native, a biweekly gay newspaper published in New York City from December 1980 until January 13, 1997. It was the only gay paper in the City during the early part of the AIDS epidemic and it pioneered reporting on AIDS.
On May 18, 1981, the newspaper's medical writer Lawrence D. Mass wrote an article entitled "Disease Rumors Largely Unfounded," based on information from the Centers for Disease Control and Prevention scotching rumors of a "gay cancer."
"Last week there were rumors that an exotic new disease had hit the gay community in New York. Here are the facts. From the New York City Department of Health, Dr. Steve Phillips explained that the rumors are for the most part unfounded. Each year, approximately 12 to 24 cases of infection with a protozoa-like organism, Pneumocystis carinii, are reported in New York City area. The organism is not exotic; in fact, it's ubiquitous. But most of us have a natural or easily acquired immunity," Mass wrote. He added: "Regarding the inference that a slew of recent victims have been gay men. . . . Of the 11 cases . . . only five or six have been gay."
Eighteen days later, on June 5, 1981, the world turned when the CDC published an article by Dr. Michael Gottlieb in Morbidity and Mortality Weekly Report (MMWR) on AIDS symptoms, including cytomegalovirus (CMV) infection and candidal mucosal infection, found in five gay men in Los Angeles. By then, 250,000 Americans were already infected, according to later reports.
Gottlieb's CDC report was picked up that same day by the Los Angeles Times, which published a story entitled "Outbreaks of Pneumonia Among Gay Males Studied." A slew of similar reports followed and on June 8 the CDC set up the Task Force on Kaposi's Sarcoma and Opportunistic Infections to figure out how to identify and define cases for national surveillance. On July 3, the CDC published another MMWR on pneumocystis carinii pneumonia (PCP) and Kaposi's Sarcoma (KS) among 26 identified gay men in California and New York. The New York Times' story that day — "Rare Cancer Seen in 41 Homosexuals" – stamped the disease as the "gay cancer." GRID (Gay-Related Immune Deficiency) came next. In the new Reagan/Bush Administration, dominated by homophobic evangelical advisors such as Gary Bauer, funding to investigate the new disease was scarce.
Two years later, the New York Times finally put AIDS on the front page, below the fold, with a May 25,1983 headline that read: "HEALTH CHIEF CALLS AIDS BATTLE 'NO. 1 PRIORITY.'" By then 1,450 cases of AIDS had been reported, with 558 AIDS deaths in the United States; 71 percent of the cases were among gay and bisexual men; 17 percent were injection drug users; 5 percent were Haitian immigrants; 1 percent accounted for people with hemophilia; and 6 percent were unidentified.
But Health and Human Services Assistant Secretary Dr. Edward N. Brandt Jr. told reporters that no supplemental budget request had been made to Congress. "We have seen no evidence that [AIDS] is breaking out from the originally defined high-risk groups. I personally do not think there is any reason for panic among the general population," he said.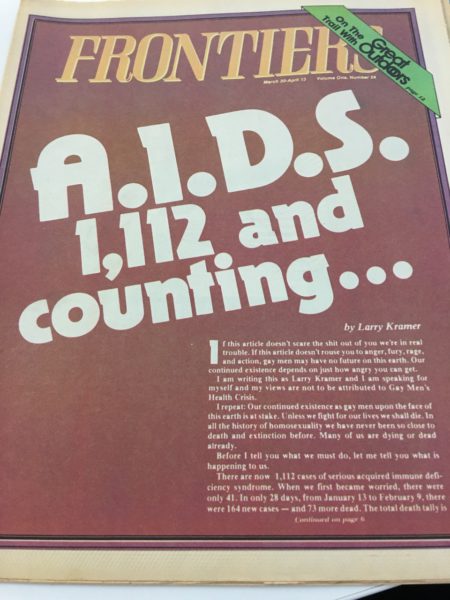 Gays in denial seemed to accept feigned governmental concern. Others were deathly afraid. The HHS news conference was just 10 weeks – and 338 more cases – after the March 14 publication of playwright Larry Kramer's infamous screed on the cover of the New York Native: "1,112 and Counting…"
"If this article doesn't scare the shit out of you, we're in real trouble. If this article doesn't rouse you to anger, fury, rage, and action, gay men may have no future on this earth. Our continued existence depends on just how angry you can get," Kramer wrote. "I repeat: Our continued existence as gay men upon the face of this earth is at stake. Unless we fight for our lives, we shall die. In all the history of homosexuality we have never before been so close to death and extinction. Many of us are dying or already dead."
Too many gay men were not scared shitless. When LA gay Frontiers News Magazine re-published Kramer's article as their March 30 cover story, bar owners threw the publication out, lest it unnerve patrons. Meanwhile, gay men wasted away and died, often alone, sometimes stranded on a gurney in a hospital hallway; sometimes – if lucky – with family or friends crying at their bedside as in the intimate photo taken by Therese Frare as her friend AIDS activist David Kirby died.  
None of this was new or startling to Gottlieb or fellow AIDS researcher and co-author, Dr. Joel Weisman.
Gay San Francisco Chronicle reporter Randy Shilts dubbed Weisman "the dean of Southern California gay doctors" in his AIDS opus, "And the Band Played On." In 1978, as a general practitioner in a North Hollywood medical group, Weisman treated a number of patients with strange diseases, including a gay man in his 30s who presented with an old Mediterranean man's cancer, Kaposi's sarcoma.
In 1980, Weisman opened his own Sherman Oaks practice with Dr. Eugene Rogolsky and identified three seriously ill gay patients with strange fevers, dramatic weight loss from persistent diarrhea, odd rashes, and swollen lymph nodes, all seemingly related to their immune systems. He sent two of those patients to Gottlieb, a young UCLA Medical Center immunologist studying a gay male patient with pneumocystis pneumonia and other similar mysterious symptoms, including fungal infections and low white blood cell counts.
"On top of these two cases," Shilts wrote, "'another 20 men had appeared at Weisman's office that year with strange abnormalities of their lymph nodes,' the very condition that had triggered the spiral of ailments besetting Weisman and Rogolsky's other two, very sick patients."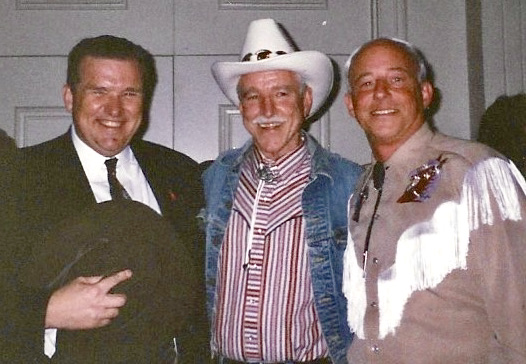 Weisman later recalled to the Washington Post that "what this represented was the tip of the iceberg. My sense was that these people were sick and we had a lot of people that were potentially right behind them."
There were other missed signs, such as the CDC getting increasing requests for pentamidine, used to treat pneumocystis pneumonia. Gottlieb says that after his first report, the CDC's Sandra Ford confirmed that she was sending increasing shipments of Pentamidine around the country. "But I'm not sure any infectious disease doctor there knew or investigated why they were seeing a run on pentamidine or asked what that meant," Gottlieb told the Los Angeles Blade. Later pentamidine became "the second line therapy for pneumocystis," after Bactrim. 
Pentamidine "caused kidney problems, so we didn't like it. Eventually, aerosolized Pentamidine became one of the preventatives. We didn't realize at first that pneumocystis would happen in multiple episodes. Like a patient would have pneumocystis, we treated, it would clear and they'd go home for a month and then they'd get it again. We didn't learn until later that we had to do something to prevent recurrences. And that's where aerosolized Pentamidine came in doing a monthly breathing treatment."
Though being gay was highlighted as a high-risk factor, race was largely left out of reports until 1983, despite the fact that Gottlieb's fifth patient in his June 5, 1981 CDC article was Black. Gottlieb remembers him as a previously healthy 36-year-old gay Black balding man named Randy, referred to him in April by a West Side internist.
But Randy's race was not included in that first report, nor was the omission caught by the MMWR editors, probably, Gottlieb speculates, because they were focused on collecting disease data while they struggled to save their dying patients. Gottlieb views the absence of race "as an omission and as an error" because demographic data is "good form as a doctor because it is important." If race was not included in the MMWR, it was an unconscious omission."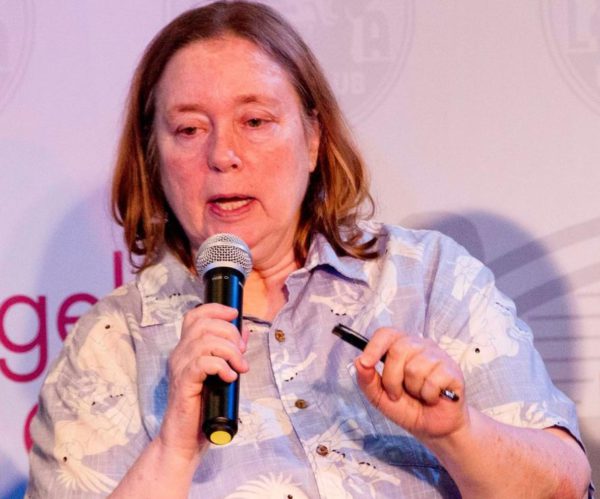 Karen Ocamb is the Director of Media Relations for Public Justice, a national nonprofit legal organization that advocates and litigates in the public interest.
The former News Editor of the Los Angeles Blade, Ocamb is a longtime chronicler of the lives of the LGBTQ community in Southern California.
Editor's note; The photo of a dying David Kirby in Ohio in 1990 by photographer Therese Fare was labeled by LIFE Magazine as the photo that changed the face of AIDS. To read the story and to see a gallery of addition photos visit here; (LINK)
This is Part 2 of a series on AIDS @40. Part 3 looks at Rep. Henry Waxman's congressional hearing in LA and the creation of AIDS Project Los Angeles.
40 years later, activism, resilience, hope and remembrance
Speaker Pelosi & Congresswoman Lee laid a wreath at the Memorial, joined by San Francisco Mayor Breed & National AIDS Memorial CEO Cunningham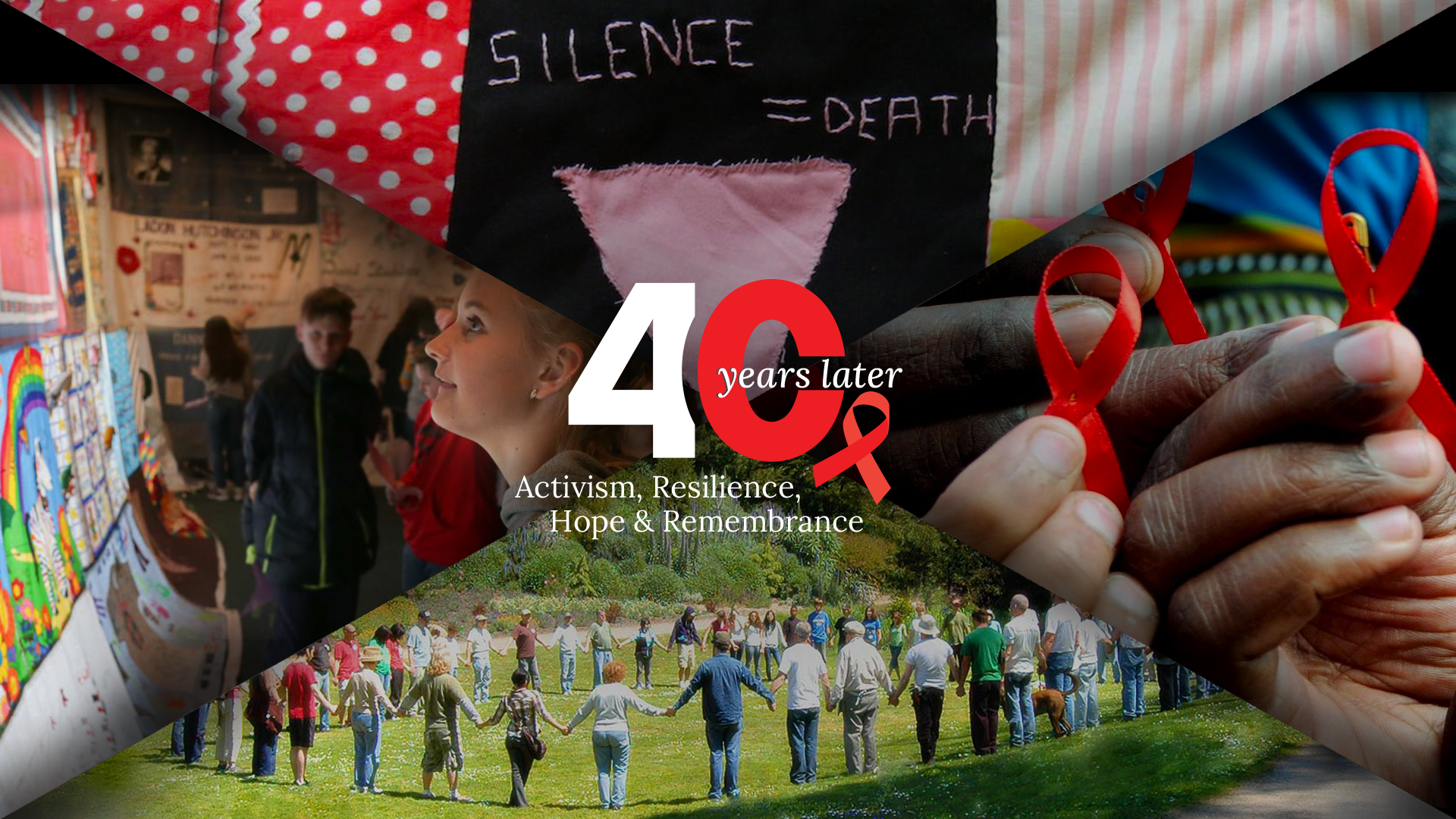 SAN FRANCISCO – Leaders of the AIDS movement came together in the National AIDS Memorial – the nation's federally-designated memorial to AIDS – to mark forty years since the first cases of AIDS were reported in the United States.
Surrounded by the power of 40 blocks of the AIDS Memorial Quilt and the beauty of the 10-acre Memorial Grove where thousands of names lost to AIDS are engraved, the leaders paid tribute to the more than 700,000 lives lost, the survivors, and the heroes during the past four decades. They also called for renewed action to provide care for long-term survivors, young people living with HIV today, and finding a cure that will finally end the epidemic.
"On this solemn day, forty years since the discovery of HIV/AIDS, Americans pay tribute to the hundreds of thousands of Americans we have lost to this vicious disease and draw strength from the more than one million courageous survivors living with HIV today," said Speaker Nancy Pelosi. "Moved by the beauty of the Grove and power of the Quilt, this morning we again renewed our vow to finally defeat the scourge of AIDS and bring hope and healing to all those affected. Thanks to the tireless leadership of activists, survivors, scientists and the LGBTQ community, we will not relent until we banish HIV to the dustbin of history and achieve an AIDS-free generation."
Speaker Pelosi and Congresswoman Barbara Lee laid a wreath at the Memorial, joined by San Francisco Mayor London Breed, former U.S. Ambassador James Hormel, and other AIDS leaders to honor loved ones lost with prayer and a moment of silence. During a formal program that followed, two generations of advocates spoke of the activism, resilience, hope and remembrance that has defined the AIDS movement and helped shape other health and social justice movements during the past four decades.
The commemoration, which was streamed to a national audience, raised greater awareness about the plight of HIV/AIDS today, the progress made, and the continued fight against stigma and discrimination. The observance also honored long-term survivors and served as a call to action to finally find a cure, four decades later. HIV rates continue to rise in the U.S., with 1.2 million people living with HIV today, particularly impacting young people and communities of color.
"Forty years later we stand on the shoulders of trailblazers who understood that every person deserves empathy and care regardless of their health conditions or sexuality," said California Governor Gavin Newsom in a video message. "This current pandemic has shown us that health inequities still exist and it's up to each and every one of us to continue the fight and to never, ever accept the status quo."
Dr. Anthony Fauci, who introduced a tribute video to long-term survivors, said, "the accomplishments (over the past 40 years) are a direct result of the unique, long-standing partnerships that were forged and continue today between scientists, healthcare providers, industry and the HIV-affected community. The HIV/AIDS pandemic is not over. Ending the HIV pandemic is an achievable goal, one that will require that we collectively work together. As we honor the long-term HIV/AIDS survivors today and remember all that we've lost, we must rededicate our commitment and continue to advance our efforts to ending the HIV pandemic."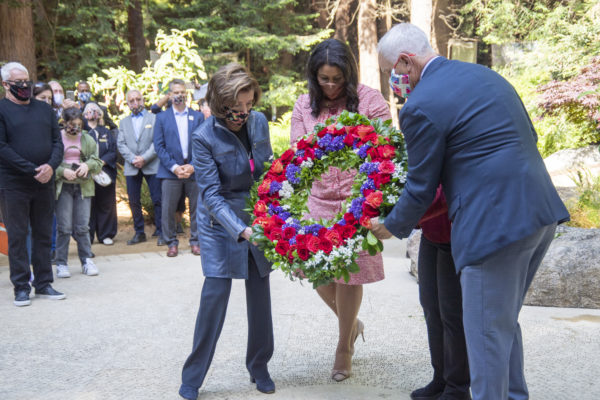 The day of public tributes and remembrance included a powerful 40 block outdoor public display of the AIDS Memorial Quilt that included more than 300 hand-sewn Quilt panels with nearly 1,200 names stitched into them. A group of young children whose parents serve on the Board of the National AIDS Memorial presented and helped unveil block 6,000of the Quilt to Quilt Co-Founders Cleve Jones and Gert McMullin, a reminder that four decades later, Quilt panels are still being sewn, to honor those lost to HIV/AIDS, then and now.
"These stories and this important observance highlight the issues our nation faced in the past year — a raging pandemic with hundreds of thousands of lives lost, social injustice, health inequity, stigma, bigotry and fear," said National AIDS Memorial Chief Executive John Cunningham. "However, these are also the same issues faced throughout four decades of the AIDS pandemic. They are reasons why today, we have a National AIDS Memorial, and why, as a nation, we have much more work to do in the fight for a just future, where HIV/AIDS no longer exists."
"The Quilt is a poignant and important reminder of why we must work with a sense of urgency to help end the epidemic," said Daniel O'Day, Chairman and CEO of Gilead Sciences. "It will take the ongoing collaborative efforts of many groups working together, including activists, advocates, scientists and the LGBTQ+ community, to ensure that in another 40 years from now, the HIV epidemic is part of history. Gilead partners with allies like the National AIDS Memorial to remember those we've lost and raise greater awareness about the root causes driving the HIV epidemic, such as stigma, racism, homophobia and transphobia."
Gilead Sciences is the presenting partner for the commemoration, joining together with Quest Diagnostics, Chevron, Vivent Health, Equality California and the San Francisco AIDS Foundation in supporting the day-long public observance.
Along with being invited to experience the 40 Quilt block display, the public was able to participate in the reading aloud the names of loved ones lost to AIDS, softly amplified in the Memorial. Throughout the day, visitors laid hundreds of roses in the Memorial Grove and left personal tributes. Touching musical performances from the San Francisco Gay Men's Chorus and the Messengers of Hope Gospel Choir, led by Earnest Larkins and featuring artists Ja Ronn and Flow, provided special inspirational moments.
A powerful spoken word performance, written and produced by Mary Bowman Arts in Activism awardee Ima Diawara and Pedro Zamora Young Leaders Scholar Antwan Matthews, highlighted the role of young people today in the fight against HIV/AIDS. They expressed, "the time has come for us to elevate. The time has come for us to watch out for everybody on the block, even the people that do not own the real estate. it's time to connect the wisdom of our elders with the wisdom of our youth and make life livable again, for all of us. It's time for us to slow down and most importantly – it's time to breathe."
The 40th anniversary commemoration observance can be viewed in its entirety at www.aidsmemorial.org. The National AIDS Memorial has also created a storytelling series, sharing a collection of heroes, survivors and lost loved ones to AIDS during the last four decades.
In West Hollywood, the Foundation for The AIDS Monument held a private groundbreaking event to commemorate the 40th Anniversary of the first CDC report related to AIDS. The event was held at the future site of STORIES: The AIDS Monument in West Hollywood Park.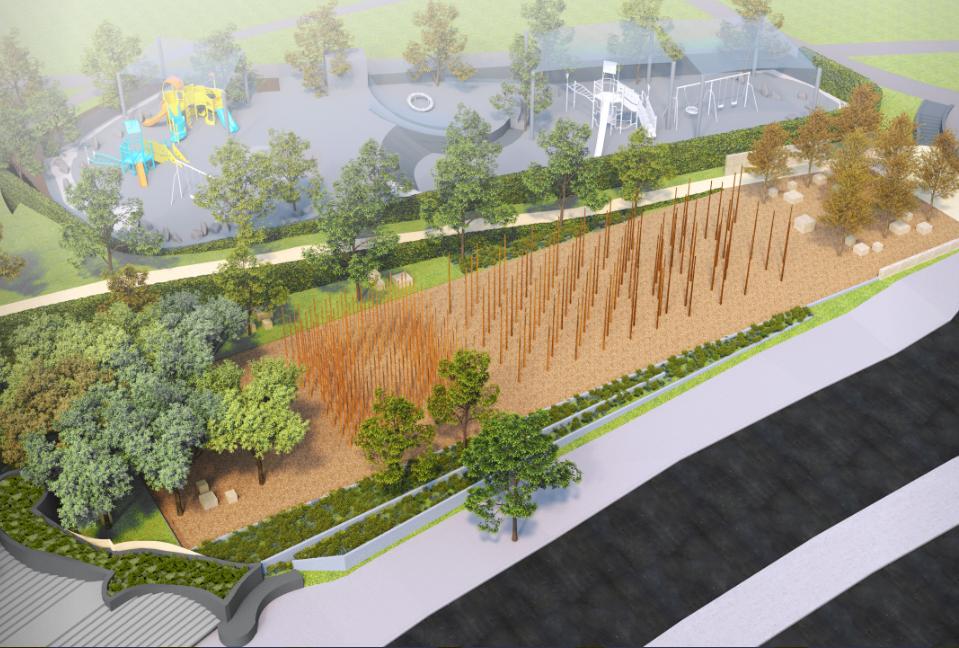 AIDS @40: Dr. Michael Gottlieb on the beginning of the AIDS Pandemic
Media painted the mysterious new diseases as Gay-Related Immunodeficiency Disease (GRID) or as it was more commonly called: the "gay plague."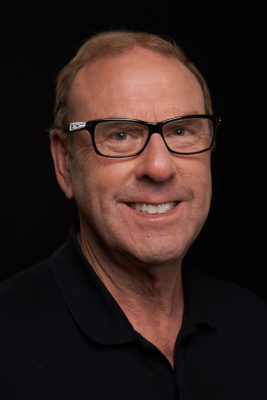 By Karen Ocamb | LOS ANGELES – In the beginning, the deaths and disappearances were isolated, frightening but shorn of consequence, like short, scattered tremors before a massive earthquake. Gay San Francisco Chronicle reporter Randy Shilts suggests in his extraordinary AIDS history "And the Band Played On" that the mysterious contagious disease that would claim the lives of millions silently exploded when sailors in ships from fifty-five nations came to New York Harbor on July 4, 1976 to join thousands celebrating America's bicentennial.
Then death came home. Hugh Rice, director of the STD Clinic at the Los Angeles Gay and Lesbian Community Services Center during the height of the Disco era, recalled a very sick young, thin penniless gay man covered in purple lesions in 1979 who came in for his STD shot, disappeared, and died six weeks later in isolation at LA County Hospital. Matt Redman, the interior designer and disco fan who co-founded AIDS Project Los Angeles, suspected he had been infected with HIV in the late 1970s.
But it wasn't until L.A.-based Dr. Michael Gottlieb and colleagues authored a report published June 5, 1981 in the Centers for Disease Control's Morbidity and Mortality Weekly that identified the mysterious illnesses that would become known as AIDS.
At the time, Gottlieb was a 33 year-old assistant professor at the University of California Los Angeles (UCLA) Medical Center specializing in immunology who was fortuitously curious. He asked a postdoctoral fellow to go to the wards and ask interns and residents if there were any patients who had interesting immunologic conditions. He found medical intern Robert Wolf, whose patient Michael had been admitted to the UCLA emergency room in January with fevers, some fungal infections on his skin, a 25 pound weight loss, and a mouth full of thrush, or candidiasis. Additionally, Gottlieb obtained a still experimental blood test looking at Michael's T-cells that revealed that his CD4 ("helper cells") "had essentially gone missing.
"This was a unique finding. We had never seen anything like this in any other immunologic or in any other medical condition," Gottlieb tells the Los Angeles Blade.
Michael was discharged from the hospital but returned a week or two later with a lung infection.
"He came back to Robert Wolf. Ordinarily, you would not do a bronchoscopy for a community acquired pneumonia — ordinary bacterial pneumonia. But Robert astutely said, 'you immunologists are telling us that this man is immune deficient. He is an immune-compromised host. We therefore should do a bronchoscopy (an invasive procedure) to be sure he might have an opportunistic infection. And indeed, he had pneumocystis pneumonia. So that's the story of patient number one," says Gottlieb.
"Michael was a model. He had bleached hair. He looked like a rock star. A few months later, he developed a large lesion of Kaposi's sarcoma on his chest. And that was a mystery also. He died within the first six months of his first emergency room admission," Gottlieb says. Michael also "happened to be gay."
Sexual orientation wasn't a specific consideration until Gottlieb got a call from Dr. Peng Fan, who was the acting chief of Rheumatology at the Wadsworth VA in Los Angeles. He had been moonlighting at Riverside Hospital where Dr. Joel Weisman and Dr. Eugene Rogolsky had been admitting patients from their gay practice, two of whom had similar symptoms to Michael. They were transferred to the respiratory care unit at UCLA.
Pulmonary doctors immediately performed bronchoscopies "and low and behold, these two patients also had pneumocystis pneumonia. And now we had three gay men with pneumocystis pneumonia and absent CD four cells. That's when we said, 'oh, we have three gay men with pneumocystis pneumonia. That was the moment," he said.
Gottlieb called the editor of the New England Journal of Medicine and asked for his advice on how to publish their findings there. "And he said, 'well, have you spoken to CDC?' As an immunologist, my orientation was not toward the CDC — infectious disease doctors are oriented toward the CDC. But I wasn't an infectious disease doctor. So I said, 'no, I haven't.' And he said, 'well, maybe you ought to.' So I called Wayne Shandera, the CDC person in Los Angeles assigned to the LA County Health Department as an epidemic intelligence service officer. I knew him from my time at Stanford because he was there as well. And I said, 'Wayne, are you aware of anything unusual going on among gay men in Los Angeles or anywhere in the country?' And there was an eerie silence on the other end of the phone. And he said, 'no, but I'll look into it.' I told him, we think it might have something to do with the virus called CMV cytomegalovirus.'"
Shandera found some CMV growing from a patient sample from Santa Monica. "He went down to Santa Monica hospital and spoke to the patient and indeed, it was a gay man with pneumocystis, pneumonia and CMV as well. And so he unearthed a fourth patient," says Gottlieb.
It was after Gottlieb's fifth patient, Randy, referred to him by a doctor at Brotman Hospital, that he decided it was time to write up a report for the CDC, with a more explanatory article published later in the New England Journal. He sat down at Shandera's dining room table in the Fairfax district and typed up the report on an IBM Selectric typewriter, after which it was sent it off to CDC.
The editor of the CDC's MMWR returned it with some modifications and corrections. "Interestingly, we called it 'Pneumocystis Pneumonia Among Homosexual Men in Los Angeles.' The CDC changed the title to 'Pneumocystis pneumonia, Los Angeles.'"
Gottlieb doesn't see anything nefarious in the change since the MMWR was focused on disease outbreaks like the salmonella outbreak in Idaho. Additionally, "if CDC had called it Pneumocystis Pneumonia Among Homosexual Men in Los Angeles,' it might've even worked against us," says Gottlieb, "although, ultimately, it got characterized as a gay disease anyway."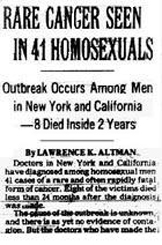 "The cause of the outbreak is unknown, and there is as yet no evidence of contagion. But the doctors who have made the diagnoses, mostly in New York City and the San Francisco Bay area, are alerting other physicians who treat large numbers of homosexual men to the problem in an effort to help identify more cases and to reduce the delay in offering chemotherapy treatment," Lawrence K. Altman reported. "The [violet-colored] spots generally do not itch or cause other symptoms, often can be mistaken for bruises, sometimes appear as lumps and can turn brown after a period of time. The cancer often causes swollen lymph glands, and then kills by spreading throughout the body."
The next day, July 4, 1981, the CDC reported 36 more cases of KS and PCP in New York City and California, linking the two coasts. The following month, the CDC reported 70 more cases of KS and PCP that included the first heterosexuals and the first female. By December, when Gottlieb's New England Journal article was finally published, the CDC reported the first cases of intravenous-drug users with PCP. But also, by then, the media had painted the mysterious new diseases as Gay-Related Immunodeficiency Disease (GRID) or as it was more commonly called: the "gay plague."
Editor's Note:
This is Part One of a series looking at the 40th Anniversary of AIDS. Part Two looks at the panic, confusion and efforts to fight the mysterious disease in the face of intentional government neglect; Part Three looks at Gottlieb, Rock Hudson, Elizabeth Taylor and founding of amfAR; and Part Four covers Clinton to COVID.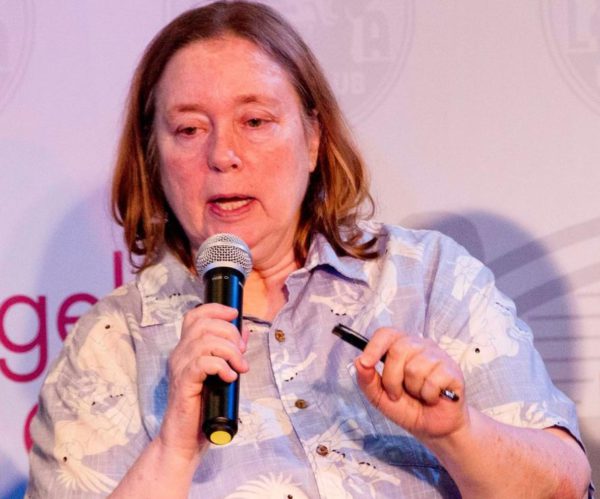 Karen Ocamb is the Director of Media Relations for Public Justice, a national nonprofit legal organization that advocates and litigates in the public interest.
The former News Editor of the Los Angeles Blade, Ocamb is a longtime chronicler of the lives of the LGBTQ community in Southern California.