Urgent meningitis vaccine protocol change for HIV+ people
One meningitis inoculation inadequate for HIV positive people
Dr. Benjamin Schwartz, Interim Director, Acute Communicable Disease Program, Los Angeles County Department of Public Health has issued a special meningitis vaccination alert to all HIV positive men who have sex with men (MSM), including those who have been previously vaccinated, as an outbreak of invasive meningococcal disease (IMD) continues in Southern California.
Schwartz hopes the message will help will save the lives of people with HIV and stop an outbreak of IMD that has continued unabated since a cluster was identified in March of 2016, including several cases in Los Angeles County, Long Beach and Orange County.
That cluster has grown and because the number of cases of IMD exceeds what health officials would typically expect over that period, officials are now referring to the cases as an outbreak.
DPH has issued new guidelines to health care providers and is stressing a more rigorous treatment protocol for men who have sex with men and all HIV positive individuals.
They are now reporting that it appears a single inoculation is insufficient to protect HIV positive people from contracting IMD. Several cases occurred in HIV-positive men who had received only a single vaccine dose.
For an HIV positive person, even one who has a healthy immune system and who may be considered undetectable, contracting meningitis can be deadly. People living with HIV/AIDS are at increased risk for IMD.
DPH does not report on the state of health of the HIV positive individuals and whether or not they had, prior to their meningitis diagnosis, been successfully receiving proper HIV treatment.
A clearly alarmed DPH is now recommending "two doses of the conjugate meningococcal (MenACWY) vaccine at least 8 weeks apart and a booster 5 years later and every 5 years thereafter throughout life."
As previously reported in The Los Angeles Blade,  the Los Angeles County Public Health in June warned that all MSM are at "increased risk for invasive meningococcal disease (IMD) and therefore need to be vaccinated."
At the time of that reporting, 28 outbreak-associated cases of the disease and one death since March 2016 in Southern California were reported, but that number has changed significantly.
Schwartz now says that since the March 2016 outbreak began, there have been 31 cases and 4 deaths "most of which occurred among MSM."  His statement did not include a complete demographic breakdown.   DPH reports that patients range in age from 23-76 years of age and 16% (5 of 31) of cases were among HIV-positive patients.
"Meningococcal disease is a rare, but serious disease that can lead to swelling in the brain and spinal cord, loss of a limb, deafness, brain damage or even death," they warned. Forty-five percent (14 of 31) of the cases were among Los Angeles County (LAC) residents.  Most cases were among men who have sex with men.
In ordinary times, according to the Center's for Disease Control and Prevention, there should be no more than a couple of MSM cases reported in LA County for an entire year.
Meningococcal disease "can be spread to others through the respiratory secretions of people who carry the bacteria without symptoms in their nose and throat. Meningococcal disease can start with flu-like symptoms, and progress to high fever, headache, stiff neck, confusion and rash. People who experience these symptoms should seek medical care immediately," the County states.
Meningitis is transmitted through secretions in closed quarters, such as when someone sneezes and through saliva such as kissing or sharing drinks, utensils, food, toothbrushes, joints or cigarettes.
The bulletin, which was distributed directly to the community, a break with previous warnings that were not publicized beyond a post on DPH's website, also instructs medical professionals to implement "completion of the 2-dose vaccination schedule for all HIV-infected persons."
DPH issued a list of recommended actions to doctors and medical providers.
Vaccinate all HIV-uninfected MSM patients with a single dose of the MenACWY vaccine (Menveo® or Menactra®) or provide a booster if it has been ≥5 years since the last vaccine dose.
Vaccinate all HIV-infected patients with 2 doses of MenACWY vaccine at least 8 weeks apart and a booster 5 years later* and every 5 years thereafter throughout life.
Vaccinate MSM ≥56 years or older with the MenACWY vaccine instead of the meningococcal polysaccharide vaccine (Menomune®).
Use evidence-based practices (e.g., reminder-recall, co-scheduling) to ensure completion of the 2-dose schedule for all HIV-infected individuals.
Refer MSM for free MenACWY vaccine if vaccination is not feasible at their primary care provider (see below).
Report all suspect cases of IMD immediately to LAC DPH.
The costs of the MenACWY vaccine is covered by the AIDS Drug Assistance Program (ADAP) and is provided free of charge at DPH public health clinics and various other medical facilities within LA County.
Public Health clinics provide vaccines for all people at higher-risk for Invasive Meningococcal Disease, regardless of health insurance status. Those who do not have a regular health care provider or health insurance that covers vaccines can call the LA County Information Line at 2-1-1 for referrals to providers offering vaccines at no-cost or a reduced cost.
As reported in June, there is also an outbreak of mumps, in LA County involving over 40 patients. "[H]ealth officials said most of the patients are men who have sex with men, and the majority of the cases were linked to patients being at large venues such as gyms, bars, theaters and nightclubs. Some of the patients are women and heterosexual men who have social connections to men who have sex with men, health officials noted," the LA Daily News reported.
The following locations offer free vaccinations for all people at higher-risk (please call to confirm availability):
APLA Health – Gleicher/Chen Health Center 3743 S. La Brea Ave, Los Angeles 90016, 323-329-9900
APLA Health – Long Beach Health Center 1043 Elm Ave., Suite 302, Long Beach, CA 90813, 562-247-7740
Los Angeles LGBT Center 1625 N. Schrader Blvd, Los Angeles, 90028, 323-993-7500
AHF Wellness Center – West Adams 2146 W. Adams Blvd, Los Angeles 90018, 888-836-5946
AHF Wellness Center – Hollywood 1300 N. Vermont Ave, Suite 407, Los Angeles 90027, 866-339-2525
AHF Wellness Center – San Fernando Valley 4940 Van Nuys Blvd, Suite 200, Sherman Oaks 91403, 866-625-4559
Central Health Center –  241 N. Figueroa Street, Los Angeles 90012, 213-240-8204
Hollywood/Wilshire Health Center – 5205 Melrose Avenue, Los Angeles 90038, 323-769-7800
North Hollywood Health Center – 5300 Tujunga Avenue, North Hollywood 91601, 818-766-3982
Pomona Health Center –  750 S. Park Avenue, Pomona 91766, 909-868-0235
Antelope Valley Health Center – 335-B East Avenue K6, Lancaster 93535, 661-723-4526
$48 million earmarked for HRSA centers in effort to beat HIV/AIDS
"Community health centers are often a key point of entry to HIV prevention and treatment services, especially for underserved populations"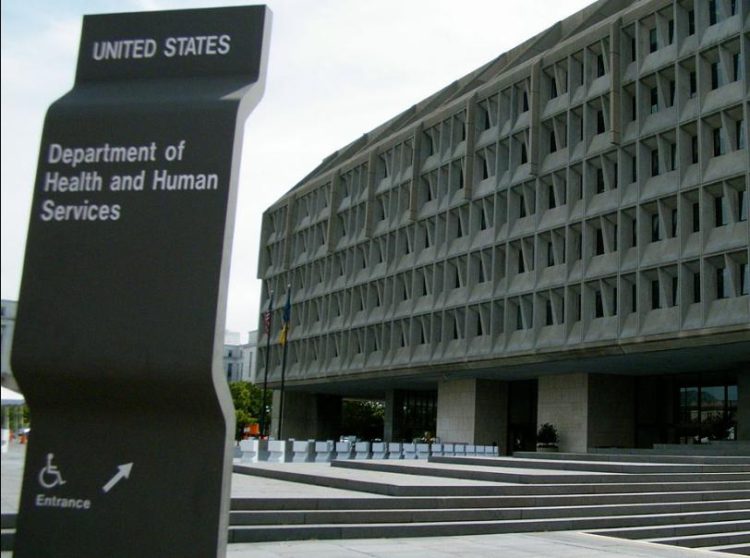 WASHINGTON – The Biden administration has awarded more than $48 million in allocations earmarked to medical centers under Health Resources & Services Administration in localities with high incidents of HIV infection as part of the initiative to beat the disease.
Xavier Becerra, U. S. Secretary of Health and Human Services, in a statement said that the contributions are key component of the initiative, which is called "Ending the HIV Epidemic in the U.S." and seeks to reduce new infections by 90 percent by 2030.
"HHS-supported community health centers are often a key point of entry to HIV prevention and treatment services, especially for underserved populations," Becerra said. "I am proud of the role they play in providing critical services to 1.2 million Americans living with HIV. Today's awards will ensure equitable access to services free from stigma and discrimination, while advancing the Biden-Harris administration's efforts to ending the HIV/AIDS epidemic by 2025."
The $48 million in government spending allocations went to HRSA centers 71 HRSA-supported health centers across 26 states, Puerto Rico and D.C. — areas identified with the highest rates of HIV infections — to expand HIV prevention and treatment services, including access to pre-exposure prophylaxis (PrEP) as well as outreach and care coordination, according to HHS.
The Ending the HIV Epidemic was set up under the previous administration, which made PrEP a generic drug after an accelerated effort and set a goal of beating HIV by 2030. Biden has continued the project, after campaigning on beating HIV a full five years earlier in 2025. Observers, however, are skeptical he can meet that goal.
Diana Espinosa, acting administrator for the Health Resources and Services Administration, (HRSA) said in a statement the $48 million will go a long way in reaching goals to beat HIV/AIDS.
"We know our Health Center Program award recipients are well-positioned to advance the Ending the HIV Epidemic in the U.S. initiative, with a particular focus on facilitating access to PrEP, because of their integrated service delivery model," Espinosa said. "By integrating HIV services into primary care, and providing essential enabling services like language access or case management, HRSA-supported health centers increase access to care and improve health outcomes for patients living with HIV."
Surviving Voices, "Substance Users, the Recovery Community & AIDS
The Surviving Voices storytelling initiative is being recognized for its powerful work in helping tell the story of AIDS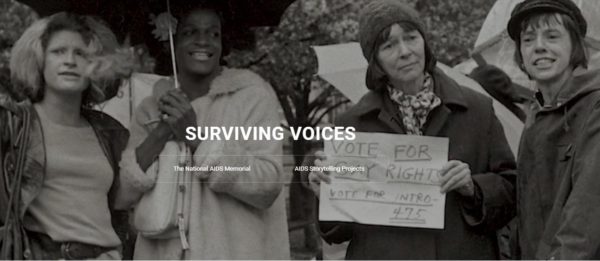 SAN FRANCISCO – The National AIDS Memorial Surviving Voices storytelling initiative is being recognized for its powerful work in helping tell the story of AIDS through the voices of survivors of the pandemic, now in its 40th year.
More than 700,000 U.S. lives have been lost since the first cases of AIDS were first reported in 1981. Today, more than 1.2 million people are living with HIV, with a disproportionate impact in communities of color and in southern U.S. states.
The Memorial has officially released its most recent mini-documentary, "Substance Users, the Recovery Community & AIDS" following exclusive screenings at two LGBTQ+ film festivals – Frameline45 and SF Queer Film Fest 2021. The mini-documentary, along with deep dive personal interview segments with survivors and advocates, can be viewed on the Memorial's website at www.aidsmemorial.org.
"The National AIDS Memorial is honored to have our Surviving Voices mini-documentary featured at these influential film festivals," said Chief Executive John Cunningham. "It speaks to the important work our organization is doing to share these powerful personal stories of hope, resilience and the journey of survivors around the issue of HIV/AIDS and addiction in an authentic and powerful way."
"Substance Users, the Recovery Community & AIDS" focuses the camera on the unique challenges of HIV/AIDS faced by this community. Through personal stories of survival, the film powerfully captures the journey of AIDS advocates and those of individual survivors living with HIV/AIDS who have struggled simultaneously with the disease of addiction, in raw, honest and forthright conversations. It depicts their individual strength, power, hope and resilience, the importance of community, spirit, self-respect, and the will to live with dignity and pride. It also shows their vulnerabilities, the shame, denial, stigma, and hopelessness they have experienced.
As Queer Chaplain Bonnie Violet Quintana shares, "I can be as I am. Me getting HIV. Me being in recovery – all of that is a big part of Me."
The National AIDS Memorial's Surviving Voices mini-documentaries are produced and directed by Jörg Fockele and funded through a grant by Chevron, a long-standing partner of the National AIDS Memorial. Community partners include the San Francisco AIDS Foundation, The Elizabeth Taylor 50-Plus Network, Stonewall Project and the Castro Country Club.
"We believe in the power of storytelling and the lessons it can teach current and future generations," said Huma Abbasi, General Manager, Health & Medical at Chevron. "Our long-time support for Surviving Voices is part of our commitment to sharing the very human experiences that have shaped 40 years of the AIDS epidemic. At Chevron, our success is tied to the progress and prosperity of the communities where we operate. In line with the U.N. Sustainable Development Goals, we believe that healthy, educated communities are critical to that success."
Surviving Voices is a program of the National AIDS Memorial created to ensure the myriad stories and lessons of the epidemic are captured, curated, and retained for current and future generations. "Substance Users, the Recovery Community & AIDS" is the sixth film produced in this multi-year oral history initiative, which also includes "The Transgender Community & AIDS," "The A&PI Community & AIDS," "Women & AIDS," "The National Hemophilia Community & AIDS," and "The San Francisco Leather Community & AIDS."
"I hope that these mini-documentaries will be as inspiring for current and future generations confronting their own challenges as they were for us when we filmed them," said Fockele.
Learn more about the Surviving Voices, the National AIDS Memorial, its mission, programs and how to provide support at www.aidsmemorial.org.
Surviving Voices Mini-Documentary: Substance Users, Recovery Community and AIDS:
Governor Newsom signs HIV & Aging Act authored by Sen. John Laird
Sponsors of SB 258 include Equality California, AIDS Project Los Angeles (APLA) Health, Services & Advocacy for GLBT Elders (SAGE)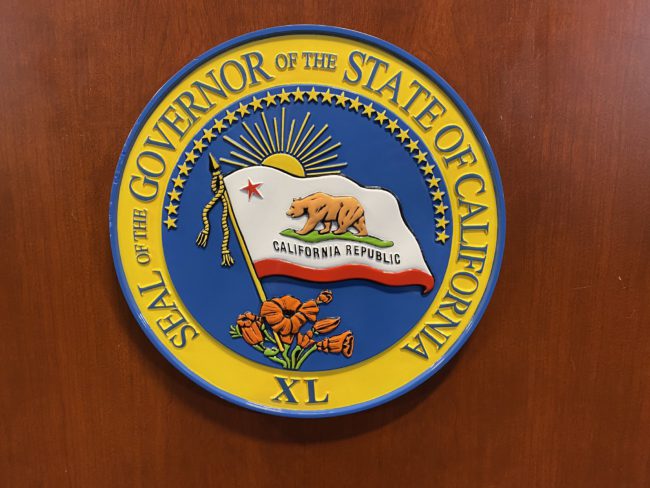 SACRAMENTO – On Friday Governor Gavin Newsom announced the signing of Senate Bill 258, the HIV & Aging Act, authored by Senator John Laird (D – Santa Cruz). Senate Bill 258 will ensure HIV+ seniors are included in the definition of "greatest social need".
"When I was the Santa Cruz AIDS Agency Director in the 1980's, it was our dream to have people living with HIV live into old age," said Senator Laird. "To be very clear, this group was not supposed to age. Governor Newsom signing the HIV & Aging Act is a historic moment for the LGBTQ community, and all those who have been affected by the HIV crisis."
With the recent advancements in HIV treatment, people with HIV can keep the virus suppressed and live long and healthy lives. For this reason, the number of HIV positive older people is increasing. According to a 2018 California HIV Surveillance Report published by the California Department of Public Health, over half of the people living with the virus in California are now aged 50 years or older. This same report shows that 15 percent of newly diagnosed patients were age 50 and older in that same year.
Sponsors of SB 258 include Equality California, AIDS Project Los Angeles (APLA) Health, Services & Advocacy for GLBT Elders (SAGE), and the Los Angeles LGBT Center.

Equality California Legislative Director Tami A. Martin notes, "After surviving the darkest days of the AIDS epidemic, many Californians living with HIV are now over the age of 50, but in dire need of support. Thanks to Governor Newsom, Senator Laird and HIV advocates, the Golden State will now make sure that our elders living with HIV have access to food assistance, job training, transportation or any other vital services. We applaud Governor Gavin Newsom for signing the HIV & Aging Act into law, making California just the second state to ensure older Californians living with HIV don't just continue to survive, but thrive."
"Thanks to effective treatments, people with HIV are living longer than we could have ever imagined just a few decades ago and now a majority of people with HIV in California are over 50 years old. Unfortunately, our current health and social service systems are not yet prepared to address the unique needs of this population," APLA Health Chief Executive Officer Craig E. Thompson said adding; "Many older people with HIV are long term survivors of the AIDS epidemic. They have lost countless loved ones and entire networks of social support. They also continue to face discrimination and alarming levels of stigma. We thank Senator Laird for his leadership on this historic bill to ensure that people aging with HIV have the resources and support they need to thrive and age with dignity."
"We must ensure that LGBTQ seniors have the affirming care and support so they can age in peace with dignity," stated Laird. "It's incumbent upon us to not force individuals back into the closet for them to access adequate care. Once again, I'd like to applaud the Governor for his continued support of the LBGTQ community and to my colleagues for making this a priority bill."
The HIV & Aging Act received unanimous bipartisan support through both chambers of the Legislature and is a legislative priority for the California Legislative LGBTQ Caucus.
Senate Bill 258 will go into effect January 1, 2022.