Urgent meningitis vaccine protocol change for HIV+ people
One meningitis inoculation inadequate for HIV positive people
Dr. Benjamin Schwartz, Interim Director, Acute Communicable Disease Program, Los Angeles County Department of Public Health has issued a special meningitis vaccination alert to all HIV positive men who have sex with men (MSM), including those who have been previously vaccinated, as an outbreak of invasive meningococcal disease (IMD) continues in Southern California.
Schwartz hopes the message will help will save the lives of people with HIV and stop an outbreak of IMD that has continued unabated since a cluster was identified in March of 2016, including several cases in Los Angeles County, Long Beach and Orange County.
That cluster has grown and because the number of cases of IMD exceeds what health officials would typically expect over that period, officials are now referring to the cases as an outbreak.
DPH has issued new guidelines to health care providers and is stressing a more rigorous treatment protocol for men who have sex with men and all HIV positive individuals.
They are now reporting that it appears a single inoculation is insufficient to protect HIV positive people from contracting IMD. Several cases occurred in HIV-positive men who had received only a single vaccine dose.
For an HIV positive person, even one who has a healthy immune system and who may be considered undetectable, contracting meningitis can be deadly. People living with HIV/AIDS are at increased risk for IMD.
DPH does not report on the state of health of the HIV positive individuals and whether or not they had, prior to their meningitis diagnosis, been successfully receiving proper HIV treatment.
A clearly alarmed DPH is now recommending "two doses of the conjugate meningococcal (MenACWY) vaccine at least 8 weeks apart and a booster 5 years later and every 5 years thereafter throughout life."
As previously reported in The Los Angeles Blade,  the Los Angeles County Public Health in June warned that all MSM are at "increased risk for invasive meningococcal disease (IMD) and therefore need to be vaccinated."
At the time of that reporting, 28 outbreak-associated cases of the disease and one death since March 2016 in Southern California were reported, but that number has changed significantly.
Schwartz now says that since the March 2016 outbreak began, there have been 31 cases and 4 deaths "most of which occurred among MSM."  His statement did not include a complete demographic breakdown.   DPH reports that patients range in age from 23-76 years of age and 16% (5 of 31) of cases were among HIV-positive patients.
"Meningococcal disease is a rare, but serious disease that can lead to swelling in the brain and spinal cord, loss of a limb, deafness, brain damage or even death," they warned. Forty-five percent (14 of 31) of the cases were among Los Angeles County (LAC) residents.  Most cases were among men who have sex with men.
In ordinary times, according to the Center's for Disease Control and Prevention, there should be no more than a couple of MSM cases reported in LA County for an entire year.
Meningococcal disease "can be spread to others through the respiratory secretions of people who carry the bacteria without symptoms in their nose and throat. Meningococcal disease can start with flu-like symptoms, and progress to high fever, headache, stiff neck, confusion and rash. People who experience these symptoms should seek medical care immediately," the County states.
Meningitis is transmitted through secretions in closed quarters, such as when someone sneezes and through saliva such as kissing or sharing drinks, utensils, food, toothbrushes, joints or cigarettes.
The bulletin, which was distributed directly to the community, a break with previous warnings that were not publicized beyond a post on DPH's website, also instructs medical professionals to implement "completion of the 2-dose vaccination schedule for all HIV-infected persons."
DPH issued a list of recommended actions to doctors and medical providers.
Vaccinate all HIV-uninfected MSM patients with a single dose of the MenACWY vaccine (Menveo® or Menactra®) or provide a booster if it has been ≥5 years since the last vaccine dose.
Vaccinate all HIV-infected patients with 2 doses of MenACWY vaccine at least 8 weeks apart and a booster 5 years later* and every 5 years thereafter throughout life.
Vaccinate MSM ≥56 years or older with the MenACWY vaccine instead of the meningococcal polysaccharide vaccine (Menomune®).
Use evidence-based practices (e.g., reminder-recall, co-scheduling) to ensure completion of the 2-dose schedule for all HIV-infected individuals.
Refer MSM for free MenACWY vaccine if vaccination is not feasible at their primary care provider (see below).
Report all suspect cases of IMD immediately to LAC DPH.
The costs of the MenACWY vaccine is covered by the AIDS Drug Assistance Program (ADAP) and is provided free of charge at DPH public health clinics and various other medical facilities within LA County.
Public Health clinics provide vaccines for all people at higher-risk for Invasive Meningococcal Disease, regardless of health insurance status. Those who do not have a regular health care provider or health insurance that covers vaccines can call the LA County Information Line at 2-1-1 for referrals to providers offering vaccines at no-cost or a reduced cost.
As reported in June, there is also an outbreak of mumps, in LA County involving over 40 patients. "[H]ealth officials said most of the patients are men who have sex with men, and the majority of the cases were linked to patients being at large venues such as gyms, bars, theaters and nightclubs. Some of the patients are women and heterosexual men who have social connections to men who have sex with men, health officials noted," the LA Daily News reported.
The following locations offer free vaccinations for all people at higher-risk (please call to confirm availability):
APLA Health – Gleicher/Chen Health Center 3743 S. La Brea Ave, Los Angeles 90016, 323-329-9900
APLA Health – Long Beach Health Center 1043 Elm Ave., Suite 302, Long Beach, CA 90813, 562-247-7740
Los Angeles LGBT Center 1625 N. Schrader Blvd, Los Angeles, 90028, 323-993-7500
AHF Wellness Center – West Adams 2146 W. Adams Blvd, Los Angeles 90018, 888-836-5946
AHF Wellness Center – Hollywood 1300 N. Vermont Ave, Suite 407, Los Angeles 90027, 866-339-2525
AHF Wellness Center – San Fernando Valley 4940 Van Nuys Blvd, Suite 200, Sherman Oaks 91403, 866-625-4559
Central Health Center –  241 N. Figueroa Street, Los Angeles 90012, 213-240-8204
Hollywood/Wilshire Health Center – 5205 Melrose Avenue, Los Angeles 90038, 323-769-7800
North Hollywood Health Center – 5300 Tujunga Avenue, North Hollywood 91601, 818-766-3982
Pomona Health Center –  750 S. Park Avenue, Pomona 91766, 909-868-0235
Antelope Valley Health Center – 335-B East Avenue K6, Lancaster 93535, 661-723-4526
Patti LaBelle, Gladys Knight dazzle World AIDS Day concert 
"As millions remain affected by HIV/AIDS, World AIDS Day provides an opportunity to honor those we've lost and those living with HIV/AIDS"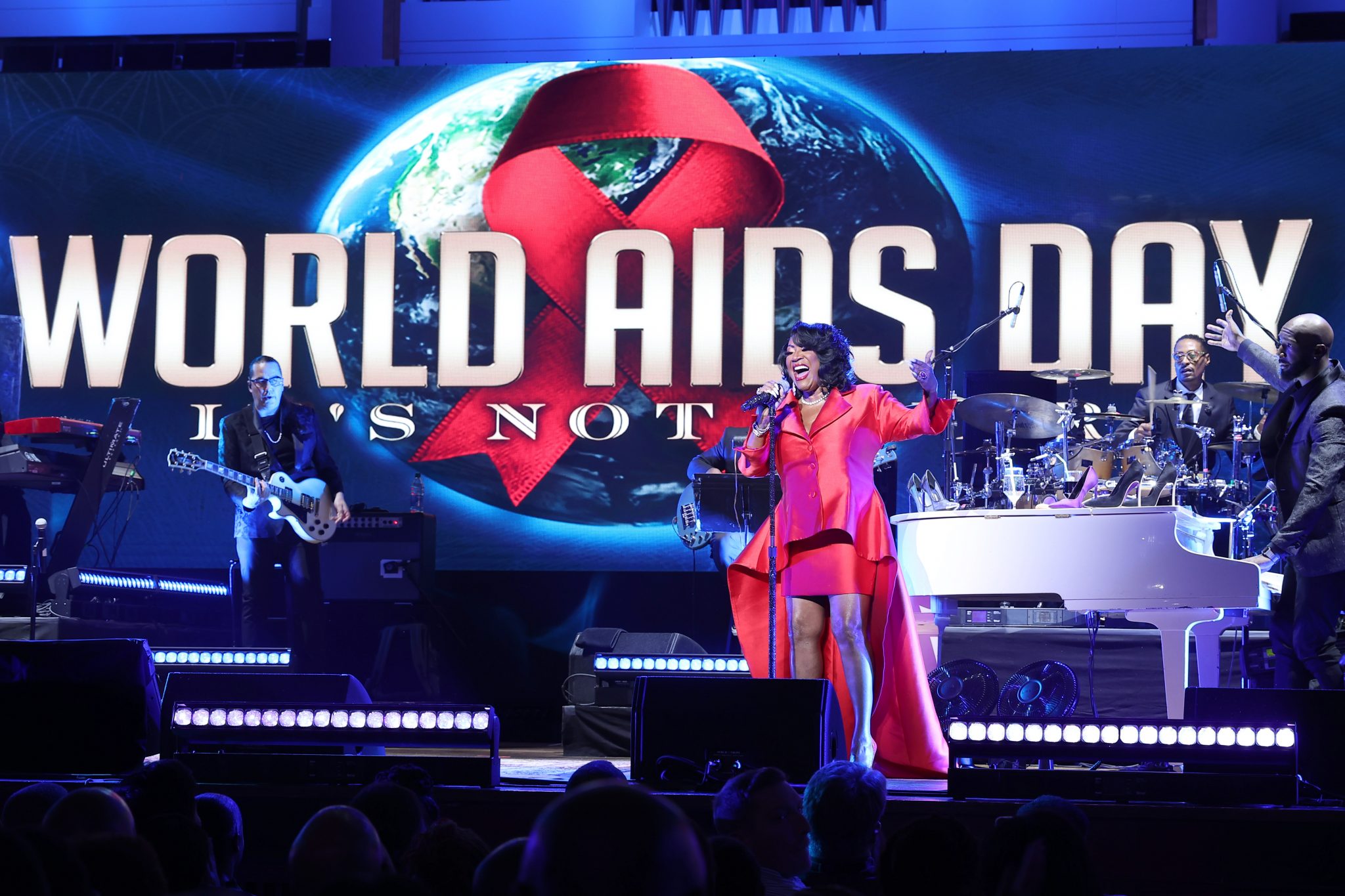 WASHINGTON – The AIDS Healthcare Foundation (AHF) hosted its 2022 World AIDS Day Concert on Wednesday, Nov. 30, in the concert hall of The John F. Kennedy Center for the Performing Arts in the nation's capital.
Renowned multi-Grammy Award-winning vocalists Patti LaBelle and Gladys Knight delivered show-stopping performances to the packed crowd, which included supporters, dignitaries such as: Harold Phillips, Director of the White House Office of National AIDS Policy; White House Senior Advisor for Public Engagement, Mayor Keisha Lance Bottoms, Congresswoman Sheila Jackson Lee, and New Orleans Mayor, Mayor LaToya Cantrell, and more, in a night of hope and celebration.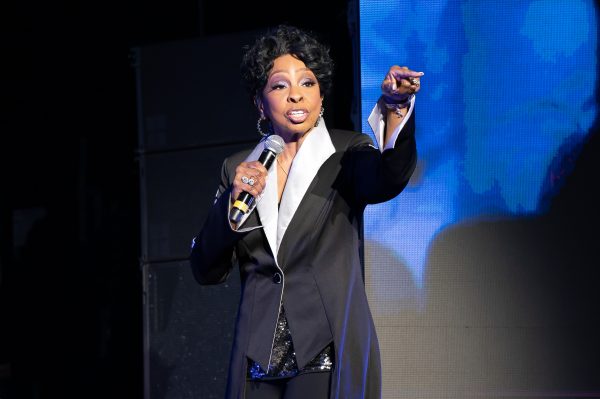 AIDS Healthcare Foundation (AHF), is the world's largest HIV/AIDS care provider, currently operating in 45 countries. The concert is held every year to commemorate World AIDS Day, observed internationally each year on Dec. 1. This year also marked the global organization's 35th anniversary. 
At the event, longtime humanitarian and AIDS advocate, Princess Diana was honored, posthumously, with AHF's Lifetime Achievement Award. Under its "Keep the Promise!" banner, AHF also acknowledged progress made in the global fight against HIV and AIDS and continues to raise awareness about "The Other Pandemic" as a reminder of the significant work still to be done on HIV/AIDS, as well as remembering the lives that have been lost over the years.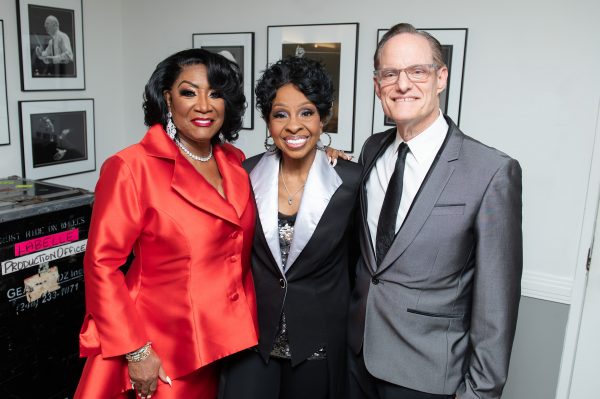 Michael Weinstein, President of AHF, said, "As millions remain affected by HIV/AIDS around the globe, World AIDS Day annually provides an opportunity to honor those we've lost and those living with HIV/AIDS today, as well as reminding leaders and the community of the work that still remains to address this epidemic. From providing compassionate AIDS hospice care in those darkest early days to growing to become the largest global AIDS organization today, now providing lifesaving care and treatment to more than 1.7 million people around the globe, we also celebrate the tireless work of all those who help make today's AHF possible: our staff, Board, affiliate organizations and affinity groups, friends, family and elected officials and community partners across the globe, but most of all, our clients and patients—with our annual 2022 World AIDS Day event. It was a momentous night to host our World AIDS Day concert at The Kennedy Center for the first time, and welcome back the legendary Patti LaBelle, and have another great American icon, Gladys Knight join us, while also being able to honor the legacy and humanitarian work of the late Princess Diana."