July 25, 2017 at 5:21 pm PDT | by Staff reports
Panel on LGBT media in the Trump era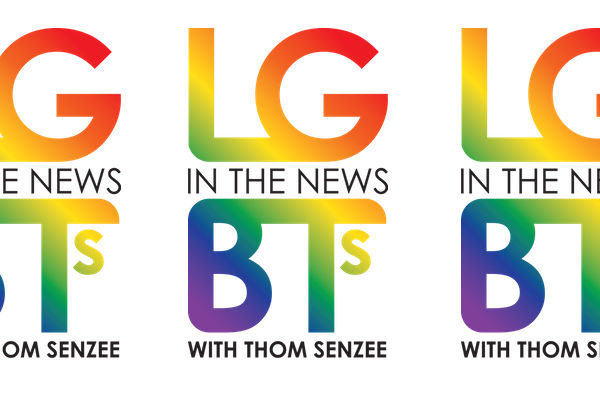 A panel of West Coast's leading LGBTQ journalists and columnists will gather on Thursday night to discuss the future of queer media.
Billed as one of LA Press Club's final events at the historic Steve Allen Theater, which is slated to be demolished, the panel includes some of America's most interesting and influential lesbian, gay, bisexual and transgender media professionals will gather for a live discussion and Q&A session, focusing on the theme, "exploring new frontiers in LGBTQ media in an age of resistance and backlash."
This LGBTQ media series is moderated by Thom Senzee, an award winning, 23-year veteran journalist and founder of LGBTs In The News, and  co-presented by the Los Angeles Press Club.
LGBTs In The News with Thom Senzee is a regularly presented town hall-style live and in-person panel series featuring guest who are supportive of, and sometimes even opposed to, equality for LGBTQ people.
Thursday's panelists include Neal Broverman, executive editor of The Advocate, Vic Gerami, columnist for WeHo Times, Morgan M. Hurely, managing editor of San Diego Community News Network, Joel Martens, editor-in-chief of Rage Monthly Magazine, Karen Ocamb, veteran journalist and news editor for the Los Angeles Blade and Ashlee Marie Preston, editor-in-chief of Wear Your Voice Magazine.
"With Neal Broverman's eagle-eye view from the top of LGBTQ media, Ashlee Marie Preston's unique perspective as a powerful woman of color in the media and a journalist who happens to be trans, Karen Ocamb's wisdom, astute analytical powers and her experience, plus Morgan Hurley's journalistic gusto and integrity, combined with Vic Gerami's uniquely varied skill set and his passion, as well as Joel Marten's talent and unmatched work ethic—this is a panel of LGBTQ media professionals who will not only lay out the task ahead, but also share ideas about how the LGBTQ press can continue delivering truth to power and comfort to the afflicted", declares Senzee, whose passion for journalism and LGBTQ+ issues have made him and this project a great success.
This is a free event and is slated for Thursday, July 27th, 6:30 pm, at the Los Angeles Press Club (Steve Allen Theater), 4773 Hollywood Blvd, LA 90027.
For more information visit lgbtsinthenews.com or lapressclub.org and you can RSVP at info@lgbtsinthenews.com.