Meet Robert Gamboa
The West Hollywood advocate for sobriety and LGBT issues answers 20 gay questions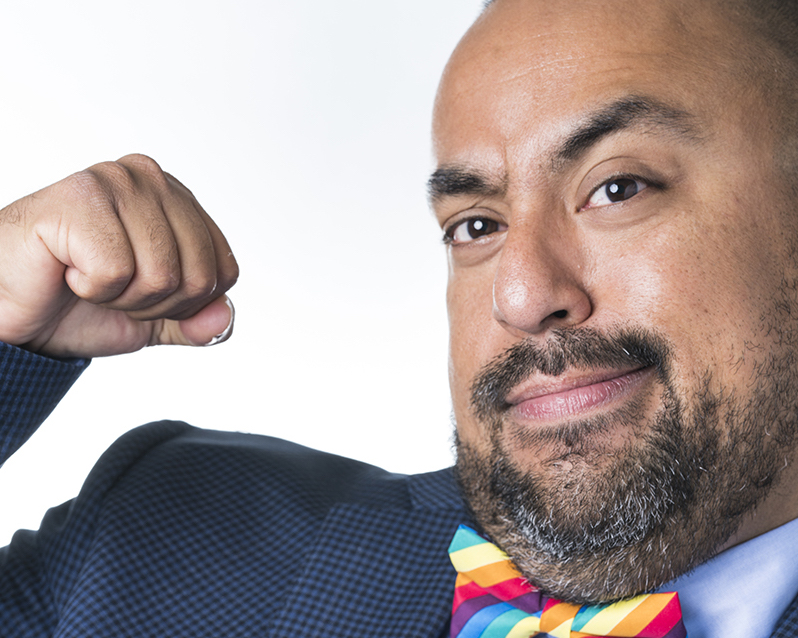 Robert Gamboa knows what happens when you lift people up and help them get on the road to life again.  
With a slight twinkle in his eye, the minute you meet him you know him and you can feel pretty sure he loves you. He's just that kind of guy.
New Yorkers would call him a mensch. In LA, he's "just about the best person you could hope to meet."
Gamboa has his hand in everything West Hollywood: HIV/AIDS advocacy, sobriety, healthcare, homeless youth, social services, LGBT issues, and more.
He's simply and sincerely an advocate for what's right.
One prominent WeHoan, who asked not to be named, said, "Robert is the one person in West Hollywood I would trust with my life. He's a powerful and loving man and I am grateful to him for all that he has done and does."

We agree.
How long have you been out and who was the hardest person to tell?
I've been having sex with men my whole life. I finally came out to my friends when I was 22. No one was surprised. Except my ex-girlfriend. I came out to my family at 26. My mom was the hardest person to tell. I'll never forget that conversation as long as I live.
Who's your LGBT hero?
Harvey Milk is my LGBT Hero. While there hundreds of men and women who could easily fill this role and who's shoulders we stand upon and who fight the good fight every day, Harvey Milk had that fine balance of effective activism, charisma, and civility. A characteristic I would love to have. Peter Staley, the amazing AIDS activist from New York also shares this attribute that admire so much.
What's Los Angeles' best nightspot, past or present?
I don't drink alcohol. But I do like to go out to the Eagle, Faultline, Oil Can Harry's, Bullet and The Abbey from time to time. Depends on what mood I'm in. Sometimes I need some hot leather men. Sometimes I want to some hot cowboy line dancing. Sometimes I just wanna let loose and shake it down. I hope I'm not too old to still do that. LOL
Describe your dream wedding.
I had always wanted my twin brother to be my best man at my wedding. Since he passed away 5 years ago, I don't think about it much. To me, it really doesn't matter the time, place or setting. The dream wedding would be looking into my husband-to-be's eyes, saying I do and being totally and completely in love with him and he in love with me. And knowing that we will spend the rest of our lives together. That would be a dream come true. None of the details really matter after that. Well, maybe the honeymoon. LOL
What non-LGBT issue are you most passionate about?
Healthcare. HIV/AIDS. Homelessness, Substance Abuse, Mental Health. Immigration. Public Safety. Public Health. Full Equality for everyone. I work in all these fields, so it is hard to narrow it down to just one thing. They all intersect at some point and that includes both LGBTQ and non-LGBTQ populations.
What historical outcome would you change?
I wish there had never been slavery. I wish women would have always been able to vote and were never seen as property. I wish the US Government would not have responded the way they did when HIV came out 30+ years ago and tackled the issue immediately. I wish 9/11 wouldn't have happened. There is so much I wish wouldn't have happened. But I guess I would say most recently that I wish Trump hadn't been elected President. America isn't perfect. But the mess Trump is making now seems to be growing exponentially. I fear the damaging effects of his administration could be long lasting and dire.
What's been the most memorable pop culture moment of your lifetime?
I don't know if this falls under pop culture, but marching with the Lesbian and Gay Band Association in President Obama's Inauguration in 2013 and playing my saxophone for the President. He fist pumped as we were passing by with a beautiful smile. We played Lady Gaga's "Edge of Glory" and Pitbull's "Tonight". I'll never forget that experience.
On what do you insist?
That everyone has amazing potential to bring each other up. A lot of times we don't see it or feel it because we are caught up in our crazy, self-doubts, or fear. But when we can step out of that just for a second, it's pretty effing amazing the things that we are able to do!
What was your last Facebook post or Tweet?
"Chaos? What chaos? Nothing to see here. Move along. All is fine in Trumplandia. LOL #DominoesFalling #WhosNext? #ScaramucciOut" was my last Tweet with a picture of dominoes falling.
My last Facebook post was asking for volunteers for a focus group in West Hollywood.
If your life were a book, what would the title be?
"A Blessing Is Not A Blessing Unless It's Shared"
If science discovered a way to change sexual orientation, what would you do?
LOL! My attraction to men is so strong, not even the smartest scientists or most powerful of the gods could take me away from men. I love men. I love everything about men. The physique. The smell. The sex. The love. The romance. The heartbreak. The butterflies. The intimacy. The kindness. The crazy. The power. I love it all. Besides, science can't fix what ain't broken!
What do you believe in beyond the physical world?
I believe there is some kind of central energy that connects all living things. I don't really know what that looks like. But I like to think that we are all connected. We start as one. And we will end as one. And the "in-between" is a big test of learning to love each other.
What's your advice for LGBT movement leaders?
We can do nothing. Or we can do something. DO SOMETHING! Use your powers for good. We all have special experiences, skills, or talents that we can use to not only better ourselves, but help our community become even stronger. We all have to give 150% to pull each other up and make each other better. We all have to give. A blessing is not a blessing unless it is shared. That is what life is about for me. What can I do to help others discover the best versions of themselves? I also have to remember that I am no better than or less than anyone else. We are all in this fight together. And no one wins unless we all win…together.
What would you walk across hot coals for?
True Equality. I would give my life so that we could all be equal in every way whether you are LGBTQ, female, male or non-binary, of a religious minority, a person of color, etc. I dream of the day when there will be no barriers to life. When we will all have equal access to opportunities, services, jobs, housing, and anything that will help us all become better as a society. I dream of the day when there would be no racism, sexism, misogyny, bigotry, xenophobia, homophobia, or hate in general. I just want love, acceptance and cooperation. #TrueEquality
What LGBT stereotype annoys you most?
That we are weak. That we don't deserve equal footing because we are weak and less than. I hate that. The strongest people I know are LGBTQ. And everyone better move out of our way.
What's your favorite LGBT movie?
Beautiful Thing. It's a British coming of age love story between two young men growing up in hard times. I saw it many years ago. It melts me every time. Every. Time. I might start crying now just thinking about it. LOL. Where are the tissues? It also made me a huge Mamas and Papas music lover as they play as much of the movie's soundtrack.
What's the most overrated social custom?
I hate it when people wait for someone else to make the first move. Just do it already. If you want something or someone, go for it. At least try. You never gain anything without taking risks.
What trophy or prize do you most covet?
I don't know that there is anything I covet. I'll interpret the question as "most prized possession". My most prized possession is my saxophone. My dad bought it for me in 9th grade. We didn't have a lot of money. It took him many years to pay it off. My twin brother was always mad at me because our first car ended up being a lemon instead of a nicer car because of that saxophone. My dad made a lot of sacrifices to get me that sax because he knows how much I love playing it and making music. I still play it to this day, 25 years later, and have had some pretty incredible performances and experiences. If there is one thing I would take with me to the grave, it would be my saxophone. Mostly because it was given by my father's love and what it means to me.
What do you wish you'd known at 18?
To not eat so many burritos. #PutYourHandsUpAndStepAwayFromTheTaco! LOL!
Why Los Angeles?
I used to hate Los Angeles. I never wanted to come here. A small town Texas boy like me didn't want anything of the superficial and crazy LA lifestyle. But I got a great job offer in 2004 that I couldn't refuse. So, I left San Francisco and came to LA. I fell into a near-fatal addiction. Life was pretty grim. But, in 2009, I got sober. I made a ton of friends who showed me a quality of life I had never known. Since 2009, I have fallen in love with Los Angeles and West Hollywood because they gave me a second chance at life and showed me how to live life to the fullest. They showed me that I can make wonderful things happen and save lives too! They gave me purpose. I have met some of the most amazing people and built lasting, loving friendships. The traffic is always a sore spot. But that comes with the territory when you live with 11 million other people in LA County. There is so much awesomeness and opportunities in this beautiful town. So, I love LA. =) <3
Social Justice PolitiCorps spotlight on Trans activist Ebony Ava Harper
#BlackTransLivesMatter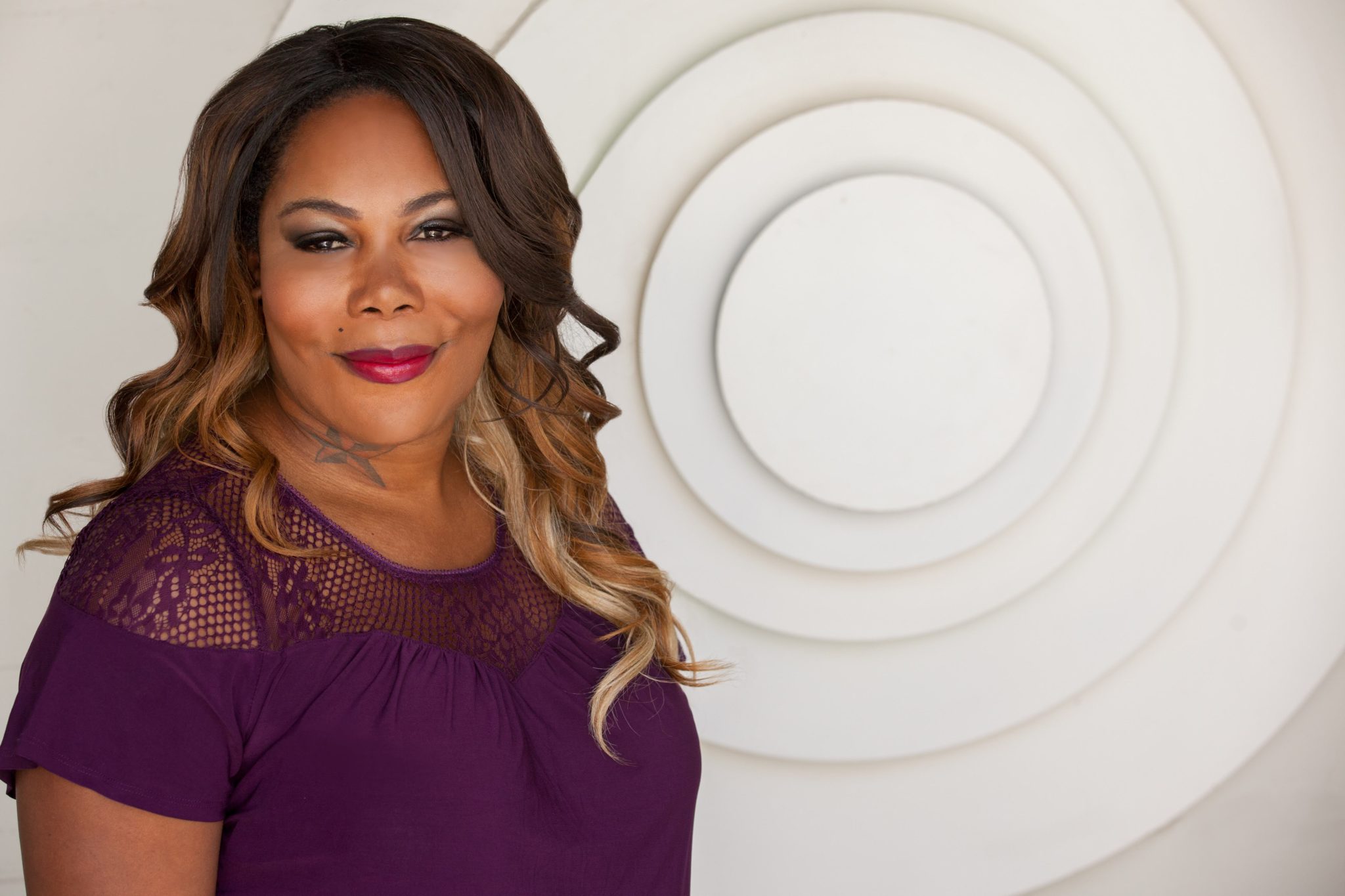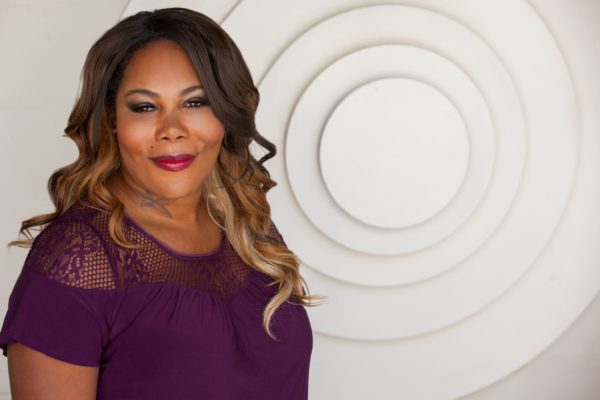 By Andi Bianchi | SACRAMENTO, CA. – The Social Justice PolitiCorps, (SJPV) is an organization in the state's capital city devoted to crowdsourcing political information as it relates to social justice and disseminate it what the organization terms an accessible manner so "we can be proactive instead of reactive."
As part of that mission, SPJC's blog this week is spotlighting and acknowledging a brilliant visionary here in the Sacramento community, who is working tirelessly to better the lives of trans folxs. Her name is Ebony Harper.
She is an award-winning, nationally-recognized, activist and humanitarian. She identifies as a Black trans woman (pronouns she/her/hers), and she has spent a good majority of her career fighting for justice and equality, not only for the transgender community, but for ALL the members of our community.
Ebony currently serves as a Program Director at Public Health Advocates (PHA), and as the Program Manager for California TRANScends (which exists in partnership with PHA and the California Endowment). California TRANScends is a statewide initiative that works to promote the health and wellness of transgender people throughout the state of California.
SJPC sat down with Ebony to ask her more about what drives her fierce and unrelenting drive to take part in social justice activism.
What does social justice mean to you?
"That we fight for those who don't have a voice, that we provide a voice for those who can't speak. Social justice to me means fighting for the most marginalized, it means changing the culture so that we create a more loving community."
"It means giving the most marginalized an equal shot at life."
"Social justice means dismantling all the systems that oppress people, including climate issues, which are strongly tied to racial injustice."
Why are you involved in social justice?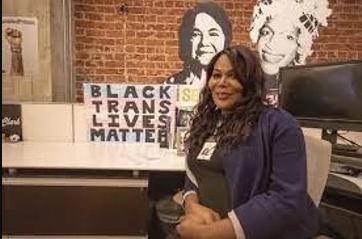 "I'm a big ol' Black trans woman, so I have no choice BUT to be involved in social justice, because facing society means engaging in the fight for social justice.
My existence pushes back against the narrative, and against the cookie-cutter mold we put the world in, society is hostile towards my existence. Then also, experiencing ostracization and marginalization myself has resulted in me not wanting others to feel that way, and in wanting to make life better for all marginalized communities."
How do you self care to keep fighting for social justice?
"I disconnect when I need to, and I connect with my chosen family and friends. I travel when I need to get away from work and everything. I sometimes go home to Jamaica and visit and connect with family there. I struggle with self-care at times, but I do affirm that self-care is critical to the movement, and our mental health needs to be taken care of. Self-care, for me, is also being vulnerable and connecting with others, and sharing my story. My self-care often looks different depending on the day."
We want to thank Ebony for her time and energy. Please support her and her work in any way that you can so that she can keep fighting the good fight. #BlackTransLivesMatter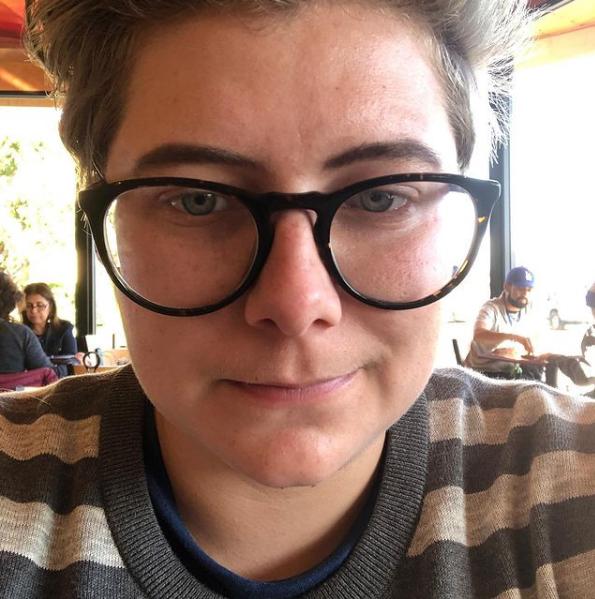 The preceding article was originally published by the Social Justice PolitiCorps blog and is republished by permission.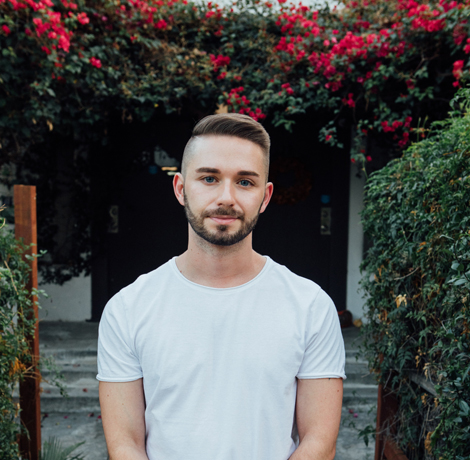 In his book by the same name, there are "22 life lessons" that Netflix employee, Amir Moini, wants to share with you during LGBTQ History Month.
While you might wonder what might this handsome young man might be able to help you with that you already haven't experienced, you may be surprised at the fresh outlook and optimism that fills every page.
This self-help book, coming from "someone more f*cked up then you", boldly takes us thru his journey of early adulthood and self- discovery of the importance of mental health while navigating thru financial difficulty, a tumultuous relationship, his mother's alcoholism and coming out on the other side finding peace and happiness with everything around him.

Moini's optimism is clearly present through out the book and within the first pages if you don't already know him, you quickly want to invite him for a virtual coffee just to help you navigate through this interesting year. It's his optimism and uninhibited passages that have you rooting for him throughout his journey.

When perusing his Instagram page you are once again treated to that optimism and growth which takes you from LA to Amsterdam and various places in between while you continue to admire this young man with the infectious smile who spends his work days creating Employee Branding opportunities for Netflix.
Moini's goal is simple – inspire, lead by example, and embrace your complete journey – as messy or imperfect as it may be.

"We are alive once, and then it is gone – it is worth living fully open and vulnerable," he writes in Chapter 21 entitled, Let Go of the Shame.Start letting of your own shame and order your own copy of "22 Life Lessons" at: https://www.amazon.com/Life-Lessons-Someone-More-cked/dp/B088N94CKC

To learn more about Amir Moini – Follow him on Instagram @amirmichael89
How long have you been out and who was the hardest person to tell? I came out in 2006 when I was 17 years old, so I've been out for almost 15 years now. It's wild to think that I've almost been out more years than in. The hardest person to tell was the first person because it made it real, which happened to be my best friend from home.
Who's your LGBTQ hero? Marsha P. Johnson. Johnson was one of the prominent people involved in the Stonewall uprising in 1969 and deserves more recognition.
What's Los Angeles' best nightspot, past or present? Putting me on the spot! Some of my favorite LGBTQ bars are Cobra (which recently shut down unfortunately) and the top floor of Mickey's because of the music. Oil Can Harry's is a gem. And I'll never say no to Karaoke in K-town. My favorite places for a drink are Lock & Key, Chateau Marmont, and Birds & Bees.
Describe your dream wedding. Simple, sleek, and small. I want to actually enjoy it versus worrying about too many details.
What non-LGBTQ issue are you most passionate about? Environmental reform.
What historical outcome would you change? I mean, don't we all know that one…
What's been the most memorable pop culture moment of your lifetime? Britney changed my life. Everything she does is pop culture.
What was your last Facebook post or Tweet? Promoting a campaign for work.
If your life were a book, what would the title be? I actually do have a book! It's called 22 Life Lessons By Someone More F*cked Up Than You, which I published earlier this year on Amazon.
If science discovered a way to change sexual orientation, what would you do? Being gay is a gift, so I would do nothing with that information.
What do you believe in beyond the physical world? Karma.
What's your advice for LGBT movement leaders? Take breaks because we're in it for the long haul. Self care is important to be our best selves.
What would you walk across hot coals for? The people in my life that I love.
What's your favorite LGBT movie? To Wong Foo is such a classic and was ahead of its time.
What's the most overrated social custom? I don't understand people who wear shoes on in the house. I like my place super clean.
What trophy or prize do you most covet? It's a stretch, but getting picked to be a lead in a Playground dance class and being in one of their videos. It's something I always wanted to do and I worked really hard to get there. So that video is a prize to me that I can look back on.
What do you wish you'd known at 18? Take in all the moments with your friends and family. I wish I spent more time with my grandmother and asked her more questions before she passed.
Why Los Angeles? I've lived here 7 years and I still discover new things. Every day here is an adventure and you never know what's going to happen. For example, one time I was on the couch bored on a Friday night (pre-Covid) and three hours later I was at a club on stage with Iggy Azaela. Only in LA.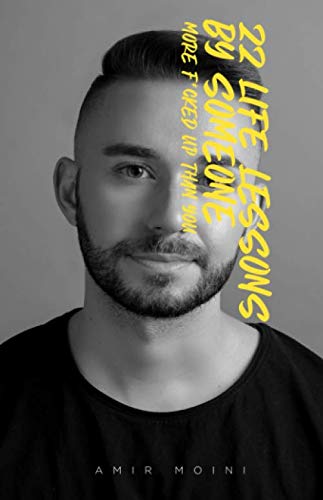 David Vela wants your vote
The LA Community College District leader answers 20 queer questions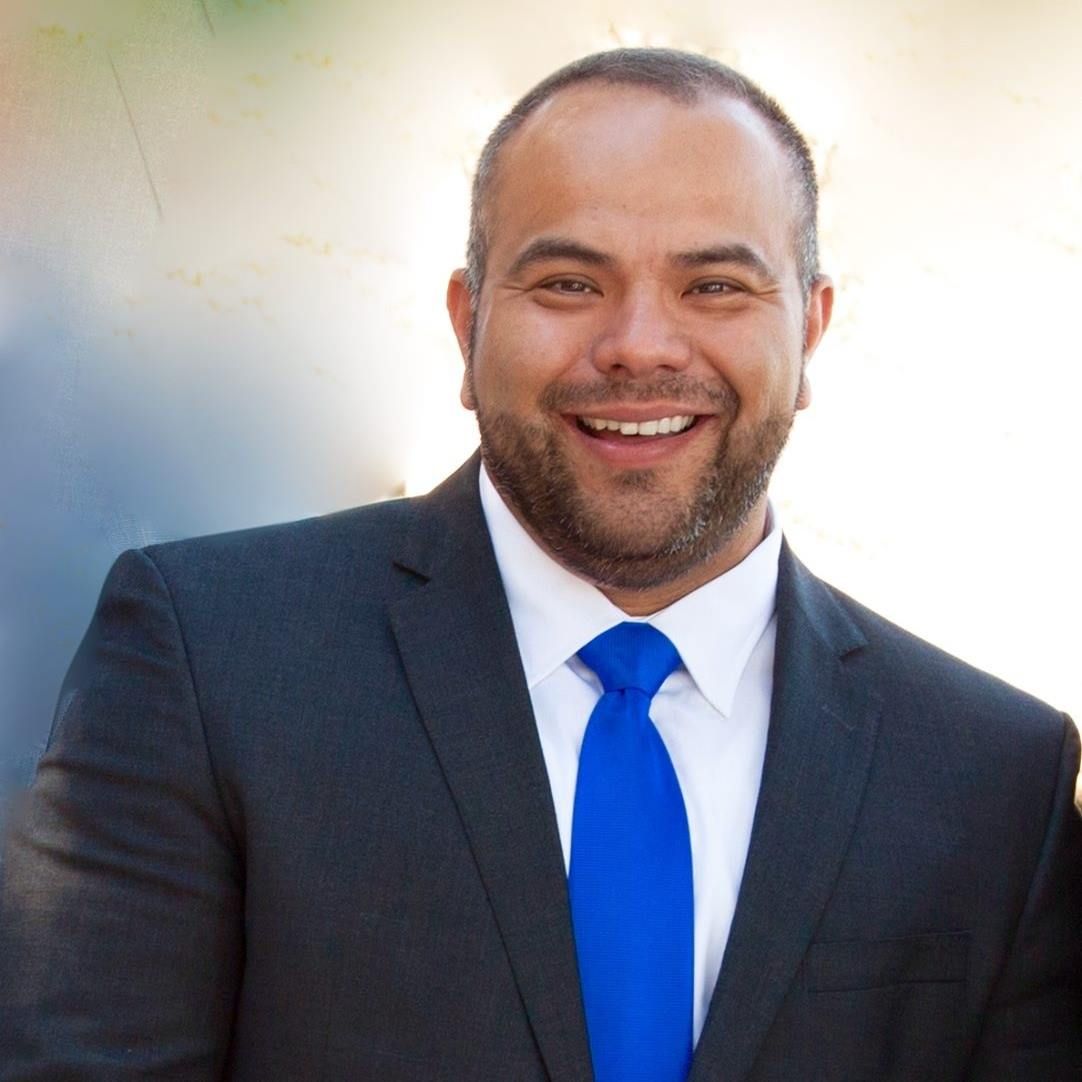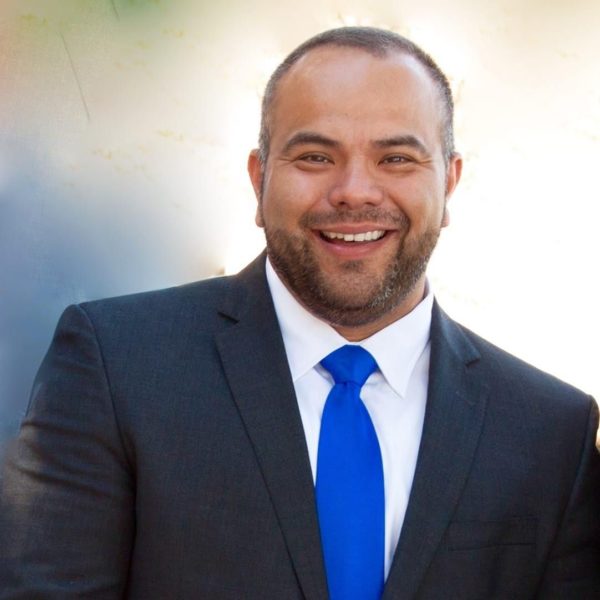 Angeleno David Vela is a member of the Board of Trustees for the Los Angeles Community College District, Seat 3, and a familiar face around town. You may have heard from him recently and if you haven't yet, you will. He's passionate about college affordability and access and has always been a strong champion in the community to see others succeed, and, well, he wants your vote.
For the past two years, Vela has pushed the system to make sure students come first, demanding cutting edge curriculum and fighting for budgets that are fair and balanced. And he has made looking out for LGBTQ students of color a particular priority.
Vela is passionate about making it possible for students to  reach their educational goals as quickly as possible and without putting them in debt in the process.
As a current trustee, former community college instructor, County Supervisor's Deputy and school board member, Vela has the experience to govern in times of crisis.
His experience and knowledge of government proved to be an asset during the COVID-19 pandemic that plagues the district. Vela ensured that the district converted to online courses immediately to avoid the interruption of studies, again, proving his dedication to his students in the LA community colleges.
Vela grew up in Los Angeles and early on, knew that education was the key to get him to where he wanted to go, having been encouraged by his mom who raised him by herself and instilled in him the importance of going to college and graduate school.
Vela holds his undergrad degree from UCLA and his master's degree from Pepperdine University. His interest in education continued and he served an eight-year tenure on the Montebello Unified School District Board of Education, from 2007-2015.
Vela currently resides in Montebello as well.
How long have you been out and who was the hardest person to tell?
I have been out for the last 15 years. The hardest person to tell was my mother because I feared that she would reject me but I was wrong. Ultimately she became my biggest supporter and friend.
Who's your LGBTQ hero?
My biggest LGBTQ heroes are Victory Fund, EQCA, Honor PAC Stonewall Democrats and the Stonewall Young Democrats. I really feel that they are passionate about LGBT causes but also the fact that they don't shy away from holding us LGBT leaders accountable.
What's Los Angeles' best nightspot, past or present?
I will always feel at home at Redline in Downtown LA. I feel Oliver Alpuche the owner has really opened up his spot for people of all colors and ages. He has the right attitude to survive in LA.
Describe your dream wedding.
Awww very simple on a remote island with close family and friends.
What non-LGBTQ issue are you most passionate about?
Access to higher education. It's extremely important to advocate for members of our society to receive some type of education whether it's formal or vocational – it really does even the playing field and improves quality of life.
What historical outcome would you change?
Obviously it's the fact that the electoral college is outdated and needs to be revised.
What's been the most memorable pop culture moment of your lifetime?
Definitely my Madonna concerts and when I went to see Depeche Mode in Northern California.
On what do you insist?
I insist on people having genuine and meaningful discourse before judging anyone or anything. So many evil entities have used a divide and conquer devise or weapon in order to gain power and we have to understand that or else we will never ever overcome that evil
What was your last Facebook post or Tweet?
It was to encourage enrollment in the second year of community college for free!
If your life were a book, what would the title be?
"It can wait till tomorrow." A big positive characteristic about myself is that I am passionate and I respond quickly and I am a hard worker but sometimes if you weigh a better and more calm solution, it will arise.
If science discovered a way to change sexual orientation, what would you do?
I would not take part in it but I would not judge anyone who would.
What do you believe in beyond the physical world?
I believe that we release energy that is currently held in our bodies and serve another stage in our universal lives.
What's your advice for LGBT movement leaders?
Unification! I find it perfectly understandable that we feel a lot of frustration but at the end of the day you cannot get anything done without unifying.
What would you walk across hot coals for?
Pizza.
What LGBT stereotype annoys you most?
Probably that we are always single or free. I have always had to really be a big part of my family's life and whether financial or emotionally I have always supported them.
What's your favorite LGBTQ movie?
I don't know if it's LGBTQ but definitely think "Mean Girls" is the most hilarious movie ever.
What's the most overrated social custom?
I get annoyed when we have to define people by their sexual identity or sexual orientation or even race. I kind of wish we just call each other "fabulous."
What trophy or prize do you most covet?
I really treasure my university and graduate school diploma
What do you wish you'd known at 18?
I wish I'd known that I could take my time and make decisions about my career and not necessarily try to keep up with others. I wish I had known that I could have just studied abroad or perhaps done research on Mayan ruins.
Why Los Angeles?
Los Angeles is everything! I mean it figuratively but I also mean it literally because this is a town where you have a microcosm of the world. It's a town literally where you can feel anonymous and with family at the same time. To me LA represents opportunity.
It's a place where no matter where you come from you are a part of Los Angeles whether you have been here for an hour or would you have been here for generations.
I love the weather and the warmth because at the end of the day you always want to curl up to a warm and friendly sky.