September 20, 2020 at 12:08 pm PDT | by Roman Navarrette
David Vela wants your vote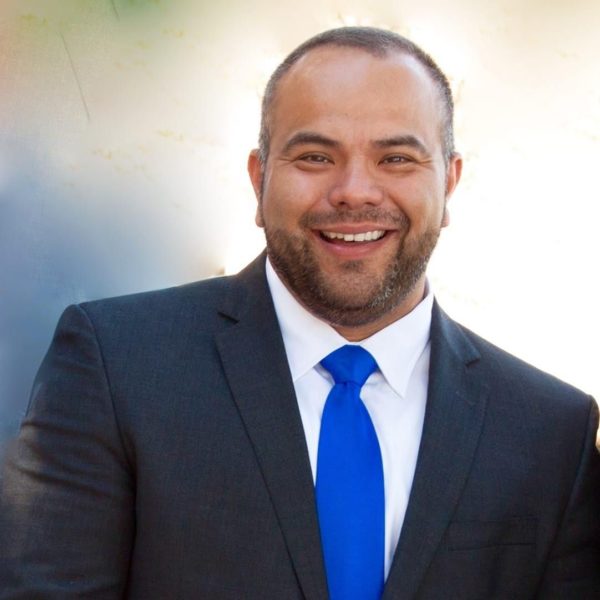 Angeleno David Vela is a member of the Board of Trustees for the Los Angeles Community College District, Seat 3, and a familiar face around town. You may have heard from him recently and if you haven't yet, you will. He's passionate about college affordability and access and has always been a strong champion in the community to see others succeed, and, well, he wants your vote.
For the past two years, Vela has pushed the system to make sure students come first, demanding cutting edge curriculum and fighting for budgets that are fair and balanced. And he has made looking out for LGBTQ students of color a particular priority.
Vela is passionate about making it possible for students to  reach their educational goals as quickly as possible and without putting them in debt in the process.
As a current trustee, former community college instructor, County Supervisor's Deputy and school board member, Vela has the experience to govern in times of crisis.
His experience and knowledge of government proved to be an asset during the COVID-19 pandemic that plagues the district. Vela ensured that the district converted to online courses immediately to avoid the interruption of studies, again, proving his dedication to his students in the LA community colleges.
Vela grew up in Los Angeles and early on, knew that education was the key to get him to where he wanted to go, having been encouraged by his mom who raised him by herself and instilled in him the importance of going to college and graduate school.
Vela holds his undergrad degree from UCLA and his master's degree from Pepperdine University. His interest in education continued and he served an eight-year tenure on the Montebello Unified School District Board of Education, from 2007-2015.
Vela currently resides in Montebello as well.
How long have you been out and who was the hardest person to tell?
I have been out for the last 15 years. The hardest person to tell was my mother because I feared that she would reject me but I was wrong. Ultimately she became my biggest supporter and friend.
Who's your LGBTQ hero?
My biggest LGBTQ heroes are Victory Fund, EQCA, Honor PAC Stonewall Democrats and the Stonewall Young Democrats. I really feel that they are passionate about LGBT causes but also the fact that they don't shy away from holding us LGBT leaders accountable.
What's Los Angeles' best nightspot, past or present?
I will always feel at home at Redline in Downtown LA. I feel Oliver Alpuche the owner has really opened up his spot for people of all colors and ages. He has the right attitude to survive in LA.
Describe your dream wedding.
Awww very simple on a remote island with close family and friends.
What non-LGBTQ issue are you most passionate about?
Access to higher education. It's extremely important to advocate for members of our society to receive some type of education whether it's formal or vocational – it really does even the playing field and improves quality of life.
What historical outcome would you change?
Obviously it's the fact that the electoral college is outdated and needs to be revised.
What's been the most memorable pop culture moment of your lifetime?
Definitely my Madonna concerts and when I went to see Depeche Mode in Northern California.
On what do you insist?
I insist on people having genuine and meaningful discourse before judging anyone or anything. So many evil entities have used a divide and conquer devise or weapon in order to gain power and we have to understand that or else we will never ever overcome that evil
What was your last Facebook post or Tweet?
It was to encourage enrollment in the second year of community college for free!
If your life were a book, what would the title be?
"It can wait till tomorrow." A big positive characteristic about myself is that I am passionate and I respond quickly and I am a hard worker but sometimes if you weigh a better and more calm solution, it will arise.
If science discovered a way to change sexual orientation, what would you do?
I would not take part in it but I would not judge anyone who would.
What do you believe in beyond the physical world?
I believe that we release energy that is currently held in our bodies and serve another stage in our universal lives.
What's your advice for LGBT movement leaders?
Unification! I find it perfectly understandable that we feel a lot of frustration but at the end of the day you cannot get anything done without unifying.
What would you walk across hot coals for?
Pizza.
What LGBT stereotype annoys you most?
Probably that we are always single or free. I have always had to really be a big part of my family's life and whether financial or emotionally I have always supported them.
What's your favorite LGBTQ movie?
I don't know if it's LGBTQ but definitely think "Mean Girls" is the most hilarious movie ever.
What's the most overrated social custom?
I get annoyed when we have to define people by their sexual identity or sexual orientation or even race. I kind of wish we just call each other "fabulous."
What trophy or prize do you most covet?
I really treasure my university and graduate school diploma
What do you wish you'd known at 18?
I wish I'd known that I could take my time and make decisions about my career and not necessarily try to keep up with others. I wish I had known that I could have just studied abroad or perhaps done research on Mayan ruins.
Why Los Angeles?
Los Angeles is everything! I mean it figuratively but I also mean it literally because this is a town where you have a microcosm of the world. It's a town literally where you can feel anonymous and with family at the same time. To me LA represents opportunity.
It's a place where no matter where you come from you are a part of Los Angeles whether you have been here for an hour or would you have been here for generations.
I love the weather and the warmth because at the end of the day you always want to curl up to a warm and friendly sky.