August 29, 2017 at 10:13 pm PDT | by Karen Ocamb
Evangelical Christians celebrate archaic lifestyle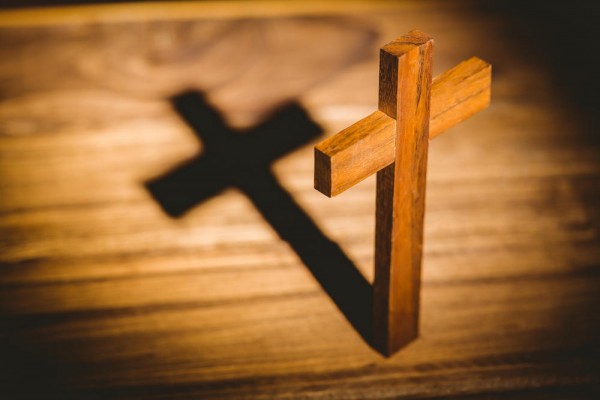 If so many of the religious leaders who signed this "Christian manifesto" on human sexuality weren't members of Donald Trump and Mike Pence's inner religious circle, this list of 14 pro-and-con statements produced by The Council on Biblical Manhood and Womanhood on Tuesday would seem like a fake prop in a remake of "Inherit the Wind." The Scopes Trial is over and until this year at least, most Americans thought that evolution and progressive human values won.
The latest affirmation of anti-LGBT bigotry, so soon after the orgasm of white supremacy in Charlottesville, is part of the Southern Baptist Convention's Ethics and Religious Liberty Commission's annual conference in Nashville.
The Nashville Statement, however, signed by 150conservative Christian leaders—only 15 of whom are identifiably female—claims that they are on a counter-cultural mission to reclaim what God intends for humanity.
"As Western culture has become increasingly post-Christian, it has embarked upon a massive revision of what it means to be a human being. By and large the spirit of our age no longer discerns or delights in the beauty of God's design for human life," the Preamble says. "It is common to think that human identity as make and female is not part of God's beautiful plan, but is, rather, an expression of an individual's autonomous preferences. The pathway to full and lasting joy through God's good design for his creatures is thus replaced by the path of shortsighted alternatives that, sooner or later, ruin human life and dishonor God."
Interestingly, though longing for the good old days of heterosexual male superiority, these evangelicals did not capitalize "him" for God—as they once did, ie "Him" or "He." They apparently didn't notice they diminished God in their own righteous but organized rant.  They also fail to register that religion is a choice while orientation and identity may not be.
No surprise, they want marriage between one man and one woman and "DENY that adopting a homosexual or transgender self-conception is consistent with God's holy purposes in creation and redemption."
"Our true identity, as male and female persons, is given by God. It is not only foolish, but hopeless, to try to make ourselves what God did not create us to be," the statement reads.
Two of the lead signers are James Dobson, founder of the Colorado Springs-based Focus on the Family, and Tony Perkins, president of the Family Research Council. Dobson and four other signers are members of Trump's evangelical advisory board. Perkins joined evangelical brother Vice President Mike Pence in pushing the personnel ban on transgender military service, just as North Korea issues more dire warnings.
USA Today reported: "In a series of tweets, Pastor Brandan Robertson of MissionGathering Christian Church in San Diego, an LGBT activist who helped organize a protest at the Ethics and Religious Liberty Commission conference, called the statement an affront to God's creative design. "When your theology breeds death, your theology is not of God," he tweeted.
Christian author Jen Hatmaker tweeted: "If the fruit of doctrine regularly & consistently creates shame, self-harm, suicide, & broken hearts, families, & churches, we shld listen."
Nashville Mayor Megan Barry was just annoyed, tweeting that the statement was "poorly named."
Here is the Nashville Statement: