Black Gay LA Crystal Meth Task Force to Meet Sept 13
Gemmel Moore has become the face of the crystal meth epidemic in the black gay community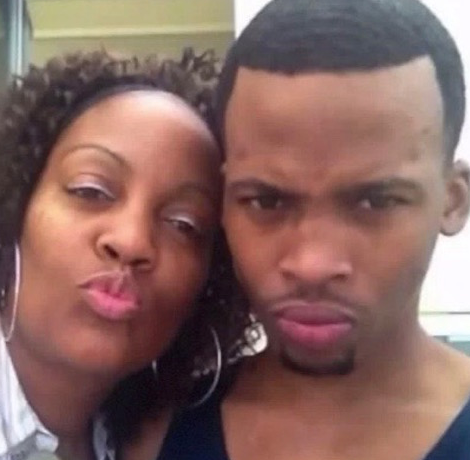 One potentially life-saving outcome of the tragic death of Gemmel Moore last July is the burst of awareness about the silent crystal meth epidemic in Los Angeles' black gay community. On Sept. 13, black gay and addiction recovery advocates will hold the first community South Los Angeles Crystal Meth Task Force, hosted by the AMAAD Institute, to focus on community engagement, prevention and addiction intervention for the LGBTQ community.
Moore, 26, was found dead of what the LA coroner originally determined was an accidental fatal overdose of crystal methamphetamine July 27 in the West Hollywood apartment of gay Democratic activist donor Ed Buck. Though investigators initially found nothing suspicious about the circumstances of Moore's death, Sheriff Jim McDonnell ordered a follow-up investigation "out of abundance of caution" after pleas from Moore's mother LaTisha Nixon and local activists for a "thorough investigation."
On Aug. 31, activist attorney Nana Gyamfi announced in a press release that the L.A. County District Attorney's Office agreed to provide "a binding written agreement of immunity" to "several" black men who she claims have come forward to tell stories similar to the story Moore wrote about in a journal last year about his sex work and meth use with Buck. In an email response for confirmation of DA Jackie Lacey's alleged immunity agreement with Gyamfi, DA spokesperson Shiara Davila-Morales wrote: "Regarding your pending query, we politely decline to comment."
It is not unusual that the DA's office would "decline to comment" in an ongoing investigation, but it is unusual for an attorney to make such an announcement, which could imply some sort of criminal culpability on the part of her client(s). But the Aug. 31 press release does not clearly indicate who she represents, only that she will "work with each victim" before they give their statement to the detective from the Robbery/Homicide Bureau in charge of re-examining the case. She does not indicate what type of immunity has been granted—whether it is blanket immunity covering any possible outstanding warrants or immunity limited to any potential crimes related to prostitution and meth use.
To the Blade's knowledge, there is no information or evidence yet that the detective is pursuing "criminal charges against Ed Buck for the murder of Gemmel," as Gyamfi states in the press release. Gyamfi did not respond to a request for comment. Sheriff's Department spokesperson Sgt. Boese told the Blade there is no update in the case.
If DA Lacey has granted immunity to "several" men for their stories about their experiences with Buck, that is a positive development for Nixon and her supporters who pressed for immunity, feeling that young black gay men have been victimized by both Buck and a system that has not listened to them. Additionally, the case has exposed sexual practices that may be familiar to gay men but are now front and center in community discussions about sex, race and drugs in the gay community.
Determined to not let Moore's death be in vain, on Aug. 22, Jeffrey King, founder and Executive Director of In The Meantime Men's Group, held an emergency town hall meeting to pay respect to Moore's life and "to shed light on the devastating impact of Crystal Meth. Our intention was to call for a State of Emergency and to foster solutions from within the community."
Kings says about 100-150 people attended. After cathartic sharing about Moore and personal stories about substance abuse, the attendees shifted to talking about what they could do. King reports that there were two additional overdose deaths related to crystal meth in the two-week period around Moore's death. What is not known about crystal meth is the long-term damage done to the body and brain (see the LARG section on the In The Meantime Men website) and how quickly an overdose can lead to death if the user has other health issues.
From The Addictionblog: "[M]eth users can take a lethal dose and not realize it right away. But in general, meth overdose is characterized by physiological deterioration, eventually leading to a heart attack or stroke. Further, meth should not be used by people with heart, thyroid disorders and diabetes, because these chronic conditions may lead to sudden death….Because of rapid onset, death proceeds suddenly and unexpectedly after a meth OD. Many fatalities usually manifest symptoms of coma, shock, inability to pass and secrete urine, and muscle twitching. Emergency department visits due to meth overdose have been up to 130,000 per year, out of which almost 15% were fatalities."
King says that while everyone is welcome to attend the South LA Crystal Meth Task Force meeting—"addiction is addiction"—the focus will be on the meth epidemic in communities of color.
Though the Task Force will develop and provide culturally competent experts and resources for people of color battling addiction, the group will also be inclusive, King says. For instance, Kathy Watt, the white long-term director of the LGBT-oriented Van Ness Recovery House, was a panelist at the town hall meeting and has agreed to be on the Task Force as an expert. Also agreeing to serve on the Task Force are Pastor Curt Thomas, Senior Pastor of the Renewed Church of Los Angeles and Lynwood Patterson, a licensed clinical social worker at the LA LGBT Center, among others.
The meeting will be held Wednesday, September 13, 7:00pm-9:00pm, hosted by Carl Highshaw, Founder and Executive Director of the AMAAD Institute, (Arming Minorities Against Addiction and Disease Institute), which is located at 10221 S. Compton Ave, Suite #105, Los Angeles CA 90002, (Onsite Parking). If you are interested, please contact In The Meantime @ 323-733-4868 or call (323) 569-1610.
Below are Community Recommendations that Task Force is expected to discuss:
1. Provide trainings and educational opportunities in the public-school system starting with grade school, middle school and high school youth that will educate them about addiction and recovery.
2. Develop community based interventions that include addiction/recovery education while promoting individual and collective liberation and self/community-affirmation.
3. Develop a community social marketing campaign with a global mantra that mirrors, 'If you see something say something.' Better utilize social media to engage and educate the broader community about addiction and recovery.
4. Develop and support recovery panels and forums that engage individuals in the recovery community while providing them with a platform to share their stories outside of the rooms of recovery.
5. Hold agencies and organizations accountable for the delivery of client centered services they are funded to delivery. Insure that recovery and treatment funding makes it to the people best suited to facilitate work in communities of color.
6. Develop and support panels and community forms/ educational outlets to educate the broader community about the world of survival sex as an issue that intersects race, homophobia, education, incarceration and sexual orientation.
7. Explore current policies surrounding the issues of substance abuse/ addiction and compile a listing of legal services that will investigate cases that are addiction related.
8. Develop a taskforce/ working group for LGBTQ communities of color and support increased outreach and educational opportunities.
9. Work directly with elected officials to task relative to policy development and reform and the distribution of local funds to support a LGBTQ Crystal Meth/ Substance abuse Taskforce. Call for a state of emergency.
10. Compile a data base of substance abuse resources that are LGBTQ affirming to include the Cities new 24- hour toll-free number.
11. Promote, develop, and equipt LGBTQ specific safe spaces where individuals can access social support and other services to include substance abuse counseling and treatment.
12. Develop a strategy to make mentorship/ recovery specific sponsorship more easily accessible to the general public.
13. Explore that intersections of mental health treatment and substance abuse recovery.
14. Explore and provide increased educational opportunities to better understand the multiple pathways to addiction recovery.
15. Seek ways to link the LGBTQ taskforce to the broader recovery community.
16. Engage the Taskforce in an ongoing think tank process to develop and much fuller LGBTQ and broader community based mobilization effort. Community to include entertainment industry, local business, community based CBO, faith based communities, etc.
17. Initiate a call to action/ State of Emergency
18. Identify already existing taskforces and groups to partner with in coalition.
19. Advocate for affordable and accessible housing for at -risk LGBTQ youth.
Louisiana lawmakers send anti-LGBTQ bills to Governor Edwards
"I guess I've always believed in my heart of hearts that a decision should be made by a patient and a physician"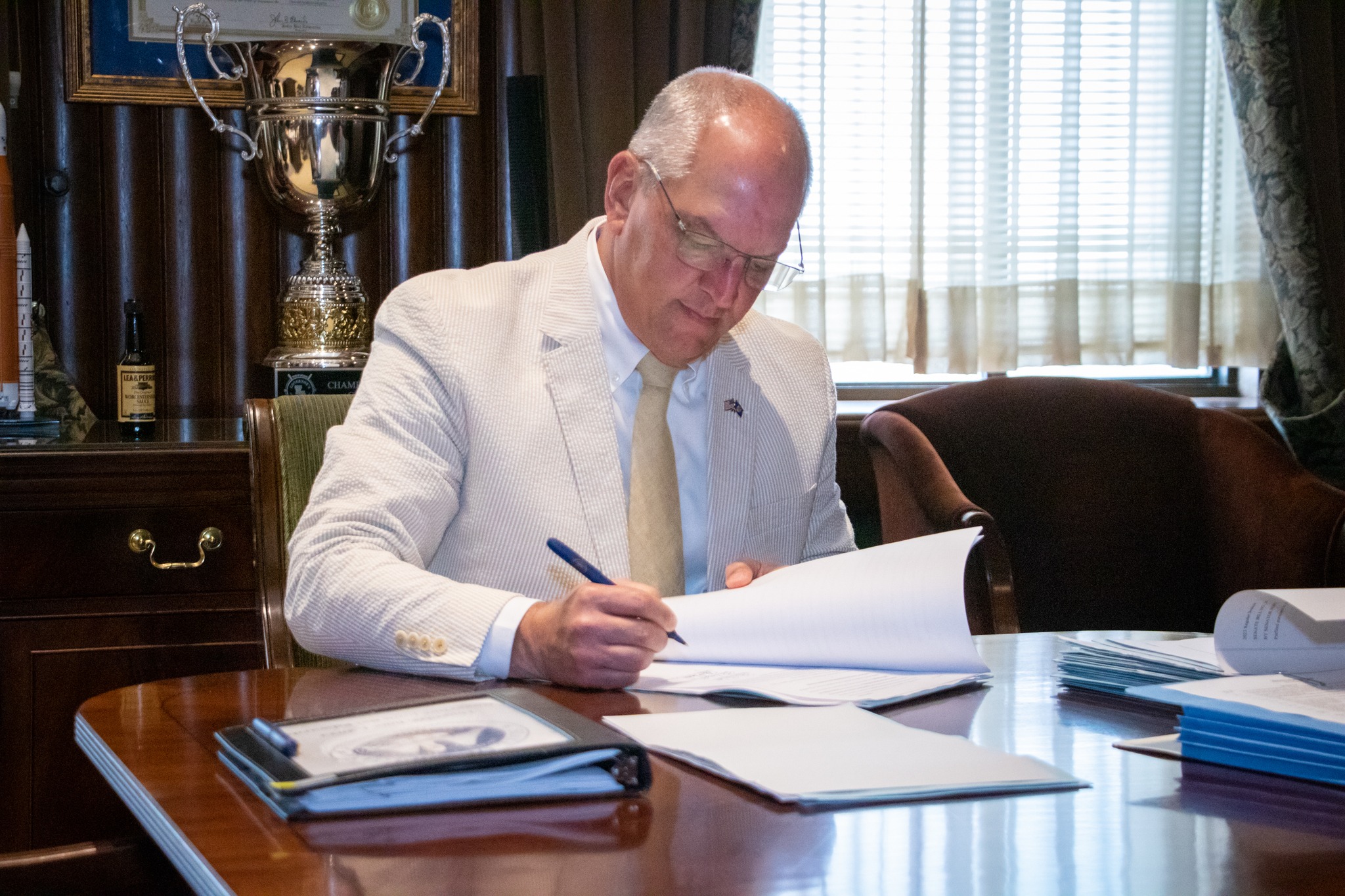 BATON ROUGE – The Louisiana state Senate on Monday, following a national conservative movement targeting LGBTQ+ youth, approved three measures that target LGBTQ+ rights. The bills now head to the state's Democratic Governor John Bel Edwards, one of which has spurred calls for the governor to veto from leading civil rights advocacy groups including the ACLU.
House Bill 648, a ban on trans youth gender-affirming health care, passed on a 29-10 vote that along party lines. HB 648 is the only bill of the three to receive a veto-proof majority vote in both House and Senate should the governor veto it, which sources say is highly likely.
"This extreme government overreach harms everyone in our state, especially transgender Louisianans, and we all deserve better," ACLU spokesperson Kari Elgin said in a statement.
The local newspaper, The Advocate reported, the Senate voted Monday for HB 466, the ban on talk of gender and sex in school classrooms, on a 29-9 vote, a two-thirds majority; and for HB Bill 81, the pronoun bill, on a 31-8 vote, also a two-thirds majority. However, the House passed each of those bills earlier in session without two-thirds majority votes.
Human Rights Campaign State Legislative Director and Senior Counsel Cathryn Oakley released the following statement:
"From doctors' offices to classrooms, Louisiana's extremist legislators show no shame in assaulting the freedoms of those different from them. Blocking teachers from providing the safe and inclusive spaces that LGBTQ+ youth so desperately need is an unconscionable act. There is absolutely nothing inappropriate about being LGBTQ+ or in acknowledging LGBTQ+ issues and people. Furthermore, denying transgender and non-binary youth access to best-practice, life-saving medical care puts their lives in very real danger.
These bills are a desperate and cruel effort by radical politicians in Louisiana to marginalize and erase the LGBTQ+ community, particularly transgender youth. The Human Rights Campaign strongly condemns these discriminatory bills and calls on Gov. Bel Edwards to veto them."
There was opposition to the trans youth healthcare ban from Senator Republican Committee Chairman Fred Mills, of Parks, joined who had joined with the Democrats in opposition. The bill killed by the Senate Health and Welfare Committee, which Mills is chair of on May 24, which was thought to have effectively killed the bill for this legislative session.
According to the Advocate after weeks of political maneuvering that saw it revived by the full Senate as political pressure mounted from conservative interest groups and then approved last week by a second Senate panel, sending it back to the full chamber.
Last month Mills, who expressed his trust in science and health care providers before joining Democrats in opposition.
"I guess I've always believed in my heart of hearts that a decision should be made by a patient and a physician," Mills said.
Speaking to the Advocate Monday, Mills said his vote was driven by his belief that decisions about medical care should remain between doctors and patients. He said Monday that blowback to his vote, which included threats from local and national conservatives, came as a surprise because he was unaware of the "cultural war" the issue was enmeshed in.
"This is probably one of the biggest blessings of my life, this controversy," he said. "I've been attacked nationwide by people with hate. But I do not hate these people. I know God blesses them."
Related: