'Christian Supremacist' Pence on deck
A dutiful Trump servant? Or Dominionist working to impose religious law from the Oval Office?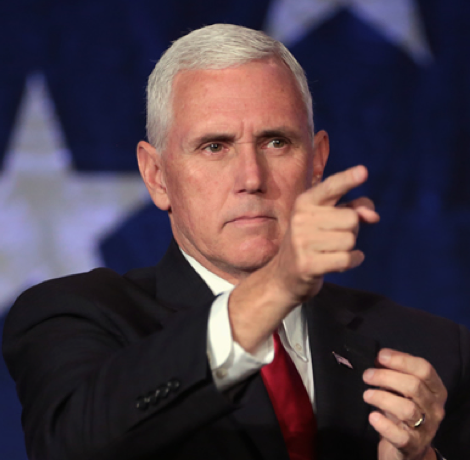 Next month, America faces the one-year anniversary of having elected Reality TV star Donald Trump as President of the United States. Pundits, journalists and everyday people worldwide are stunned and flummoxed as each day yields a shiny new illustration of how an amoral congenital liar, White Supremacist, emotionally autistic man-child is striving to "normalized" dictatorship, as all about him cower, fearing his hours-long tirades of unpredictable temperament or an unleashed Kraken-inspired primary challenger.
"Donald Trump's brand of preening narcissism and incompetence is a constant reminder of just how far we've fallen," writes Vanity Fair editor Graydon Carter in the November issue.
Thank God, some say, that "adult" Vice President Mike Pence is waiting in the wings, crouching on deck to be called up to save the ballgame, otherwise known as the Republic, should Trump be indicted, impeached, deposed, resign or any other myriad of fantasies Trump despisers dream about. But Pence—who identifies as "a Christian, a Conservative, and a Republican, in that order"—knows his place, serving as a submissive Christian good wife, supporting Trump adoringly, no matter what.
But whether the one-time presidential aspirant is biding his time or dutifully following an assignment, in reality, Pence is the tip of the spear for religious extremist Christian warriors who now occupy a place in the Oval Office. And while Trump may have initially disparaged having this less than macho-macho man as his running mate, he has since seen the light. White evangelicals voted for him overwhelmingly, by 80 percent or more, and have stuck by him come hell or high water. Plus—they make him feel special. Why else would a self-proclaimed germ-a-phobe let so many strangers lay hands on him as he bows his head over the Resolute desk, promising them more religious liberty.
"Many right-wing Christians have convinced themselves that he is a leader in the tradition of Cyrus the Great or King David who, while being deeply flawed, can be used as an instrument of God's will," writes Salon political writer Chauncey Devega. "Christian evangelicals' rejection of empirical reality and their habituation into believing the absurd and the fantastical mates perfectly with the zealotry of the broader American right, which views politics as a form of religious fundamentalism."
"Trump is a Trojan horse for a cabal of vicious zealots who have long craved an extremist Christian theocracy, and Pence is one of its most prized warriors," Jeremy Scahill wrote right after the 2016 election in an article for The Intercept entitled "Mike Pence Will Be The Most Powerful Christian Supremacist in U.S. History."
"Pence has been a reliable stalwart throughout his public life in the cause of Christian jihad — never wavering in his commitment to America-First militarism, criminalizing abortion, and utter hatred for gay people (unless they go into conversion therapy "to change their sexual behavior," which Pence has suggested the government pay for)," Scahill writes.
As governor, Pence opposed legislation to add LGBT people to hate crime laws and tried to block federal HIV funding without a warning label opposing same sex relationships. Pence became infamous for signing Indiana's Religious Freedom Restoration Act (RFRA) into law in 2015, which would have allowed discrimination based on sexual orientation and gender identity. The signing ceremony featuring a bevy of conservative religious leaders has become an iconic symbol of Pence's penchant for all things anti-LGBT. After a massive backlash, including pressure from the NBA, which basketball-loving Hoosiers could not abide, Pence backed off a bit, but never renounced the ideology that guided his pen.
In 2000, while serving as a representative in the 107th Congress, Pence said: "Homosexuality is incompatible with military service because the presence of homosexuals in the ranks weakens unit cohesion." No surprise, then, when Trump-whisperer Mike Pence was the exclamation point at the long sentence written by religious right buddies Tony Perkins, head of the Family Research Council, Ralph Reed, chair of the Faith & Freedom Coalition, and an assortment of other Christian Right politicos secretly writing policy, including the surprising directive to end open transgender service in the military. Pence made that call to Air Force One that got Trump to tweet out the new policy, according to a White House source familiar with the chain of events.
Missouri Republican Rep. Vicky Hartzler and California Republican Rep. Duncan Hunter got their inaccurate claims about the $1 billion cost of gender reassignment surgery from Peter Sprigg, Senior Fellow for Policy Studies at the Family Research Council. When they failed to get their legislation passed, they went to Freedom Caucus head Rep. Mark Meadows (R-N.C.), who attends a weekly congressional bible study with Pence and other Christian Rightists, to get into Pence's office. But Perkins and company had been pressing Trump since June 2016 about how the military is no place for "social experimentation," according to the Washington Post, so he wasn't averse to the idea.
"I think the military suspending transgender [people] from the military shows the influence of the religious right," Heidi Beirich, a researcher at the Southern Poverty Law Center (SPLC) told Newsweek.
"The SPLC has identified 45 organizations it classifies as anti-LGBT hate groups spread across the country, dedicated to waging what Focus on the Family founder [James] Dobson described as a 'second civil war' to put control of the U.S. government in the right hands—the hands of those who reject LGBT rights," Newsweek reported last July.
Perkins confirmed this in an interview with the Christian Broadcasting Network. Trump is "committed, along with the Republican Party platform, that the social engineering that has been in our military that the previous administration foisted upon the military would stop," Perkins said after Trump announced the ban. "That's what he's doing. He's only doing what he committed he would do."
Though Trump may simply be swayed by the evangelical infatuation with him as their leader, Pence and the evangelicals he hangs with have a profoundly deeper commitment to their version of Christianity known as Dominionism. Though there are different strains of this spiritual warfare, it still aims at theocracy and religious freedom which strategists want to exploit as a weakness in constitutional democracy.
"The idea that Christians have a sacred duty to get involved in politics, the law and media, and otherwise bring their influence to bear in different public spheres is the animating principle behind the religious right," Religious Right watcher Sarah Posner wrote in Salon in 2011 about the dominionist strategy. "If you attend a Values Voters Summit, the annual Washington confab hosted by the Family Research Council, you'll hear speakers urging young people to go into media, or view Hollywood as a 'mission field.' That's because they insist these institutions have been taken over by secularists who are causing the downfall of America with their anti-Christian beliefs."
Another Religious Right watcher, Frederick Clarkson, a senior fellow at Political Research Associates, says the religious movement should be taken seriously.

"Dominionism is the theocratic idea that regardless of theological camp, means, or timetable, God has called conservative Christians to exercise dominion over society by taking control of political and cultural institutions. The term describes a broad tendency across a wide swath of American Christianity," Clarkson wrote on politicalresearch.org in August 2016.
"There are untold numbers of dominionist and dominionism-influenced politicians and public officials at all levels of government and who even after leaving office, shape our political discourse. Roy Moore, the elected Chief Justice of the Alabama Supreme Court, has been a rallying figure for dominionists of all stripes for the better part of two decades," he continued, about the controversial populist who just won the Alabama Republican primary with help from "alt-right" leader, Steve Bannon.

"Others at the top of recent American political life have included Sarah Palin, Michele Bachmann, Rick Perry, Mike Huckabee, and Newt Gingrich. Other prominent elected officials in the dominionist camp include Lt. Gov. Dan Patrick (R-TX), Gov. Sam Brownback (R-KS), Sen. James Lankford (R-OK), and Rep. Steve King (R-IA)."

Trump recently nominated Brownback, one of the most anti-LGBT politicians, as the Ambassador-at-Large for International Religious Freedom, where he will spread the Pence policy about religious freedom and religious persecution around the globe. Indeed, even after he resigned, Health and Human Services Sec. Tom Price, left behind a "draft strategic plan" replete with references to "faith" or "faith-based" organizations, according to a Politico report Oct. 3.
Pence often joined Price, Speaker Ryan, House Financial Services Chairman Jeb Hensarling, R-Texas, for weekly Bible study sessions, the Associated Press reported last year. "Mike Pence is a House man. He cares about us and he will make sure that we are in the loop," said Rep. Jack Carter, R-Texas, who also attended Bible study with Pence.

"The enemy, to them (dominionists), is secularism. They want a God-led government. That's the only legitimate government," Jeff Sharlet, author of two books on the radical religious right, including "The Family: The Secret Fundamentalism at the Heart of American Power," told Democracy Now on July 21, 2016. "So when they speak of business, they're speaking not of something separate from God, but they're speaking of what, in Mike Pence's circles, would be called biblical capitalism, the idea that this economic system is God-ordained."

The talk is serious. "David Lane, a leading Christian Right electoral organizer, declared in a 2013 essay that religious war may be on the horizon," Clarkson reported. "Meanwhile he has shifted the electoral emphasis of his Mississippi-based American Renewal Project. (The group hosts all-expenses paid policy briefings for clergy and their spouses, featuring top politicians like Gov. Mike Pence (R-IN), Sen. Marco Rubio (R-FL), Gingrich, Huckabee, Cruz, and often David Barton. Republican presidential contender Donald Trump addressed one such event in August 2016.) They are currently recruiting and training clergy with a dominionist vision to run for office at all levels."

The weekly evangelical Christian Bible study is lead by Ralph Drollinger, a former University of California, Los Angeles, basketball star who lead a similar group in the Sacramento Capitol. "Homosexuality is a sin," and an "abomination in the eyes of God," he told Sacramento News and Review in 2005 about his group, Capitol Ministries.

Democratic California Senator Liz Figueroa gave her review of the experience after Drollinger said women who do not stay home with their children are sinful. She complained that he "uses God's word for the purpose of divisiveness and political stances."

"Some of us Democrats and women innocently thought that, hey, this is a good way to start our week," said Figueroa. "And then you realize, wait, this is a conservative Republican man who uses Scripture for his purposes."
Figueroa was among the protesters a year ago.

The Capitol Ministries leader has only good things to say about the vice president. "Mike Pence has uncompromising biblical tenacity and he has a loving tone about him that's not just a noisy gong or a clanging cymbal," Drollinger told CBN more recently.

Pence may dream of being President, but he, too, may become entangled in the probe into Russian hacking into the 2016 elections. As Scahill pointed out in his investigation into Pence the Christian Supremacist, Pence is very close with anti-LGBT Christian Rightist and Blackwater founder Erik Prince. "The Prince family's support for Pence, and the Christian supremacist movement he represents, has deep roots," writes Scahill.

Some of those roots may be pulled out by Special Counsel Bob Mueller who will surely look into the Washington Post report about an anonymous letter the paper received last December suggesting that Prince may have served as part of the Trump transition team, which Pence headed, and acted as Trump's representative in a meeting with a Russian official.

Look out for a clash of dominions.
NBC Universal cancels Golden Globe awards broadcast for 2022
NBC Universal announced the network would not broadcast the 2022 Golden Globes awards ceremony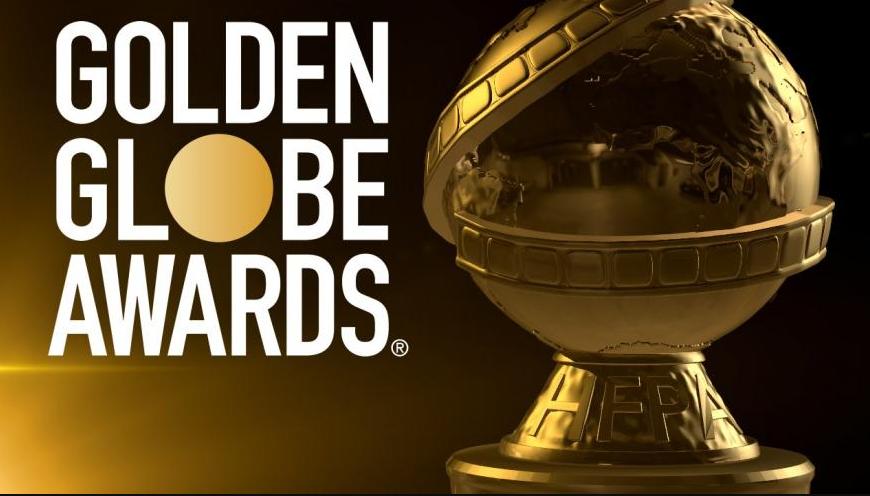 BURBANK – In the wake of an in-depth investigation into the Hollywood Foreign Press Association (HFPA), the organization responsible for the Golden Globes by the Los Angeles Times, which revealed a lack of racial diversity among its voting members and various other ethical concerns, NBC Universal announced Monday the network would not broadcast the 2022 Golden Globes ceremony.
This past February ahead of the HFPA's 78th Annual Golden Globes ceremony, HFPA board chair Meher Tatna told Variety magazine that the organization that the organization of international journalists which covers the film, television, and entertainment industry has not had any Black members in at least 20 years.
Actor Sterling K. Brown, a Golden Globe winner and two-time nominee, posted to Instagram;
Criticism of the HFPA, which puts on the Globes and has been denounced for a lack of diversity and for ethical impropriates, reached such a pitch this week that actor and superstar celebrity Tom Cruise returned his three Globes to the press association's headquarters, according to a person who was granted anonymity because they weren't authorized to speak publicly about the decision, the Associated Press reported.
"We continue to believe that the HFPA is committed to meaningful reform. However, change of this magnitude takes time and work, and we feel strongly that the HFPA needs time to do it right," a spokesperson for NBC said in a statement.
"As such, NBC will not air the 2022 Golden Globes," the spokesperson added. "Assuming the organization executes on its plan, we are hopeful we will be in a position to air the show in January 2023."
NBC's decision comes as Vogue reported that the backlash to the HFPA came swiftly and decisively. Some of Hollywood's biggest studios, including Netflix, Amazon, and WarnerMedia, announced they were severing ties with the organization until efforts were made to increase diversity and stamp out corruption, while a group of more than 100 of the industry's biggest PR firms released a statement in March in which they pledged to boycott the ceremony for the foreseeable future.
The HFPA did not immediately respond to inquiries by media outlets requesting comment about NBC's decision.
In February, the organization said it was "fully committed to ensuring our membership is reflective of the communities around the world who love film, TV, and the artists inspiring and educating them."
"We understand that we need to bring in Black members as well as members from other underrepresented backgrounds, and we will immediately work to implement an action plan to achieve these goals as soon as possible," it said.
HFPA also announced a full timetable through this summer for implementing promised reform initiatives in response to NBC's decision.

"Regardless of the next air date of the Golden Globes, implementing transformational changes as quickly — and as thoughtfully — as possible remains the top priority," the HFPA board said in a statement. "We invite our partners in the industry to the table to work with us on the systemic reform that is long overdue, both in our organization as well as within the industry at large."
LA County expected to hit herd immunity by mid summer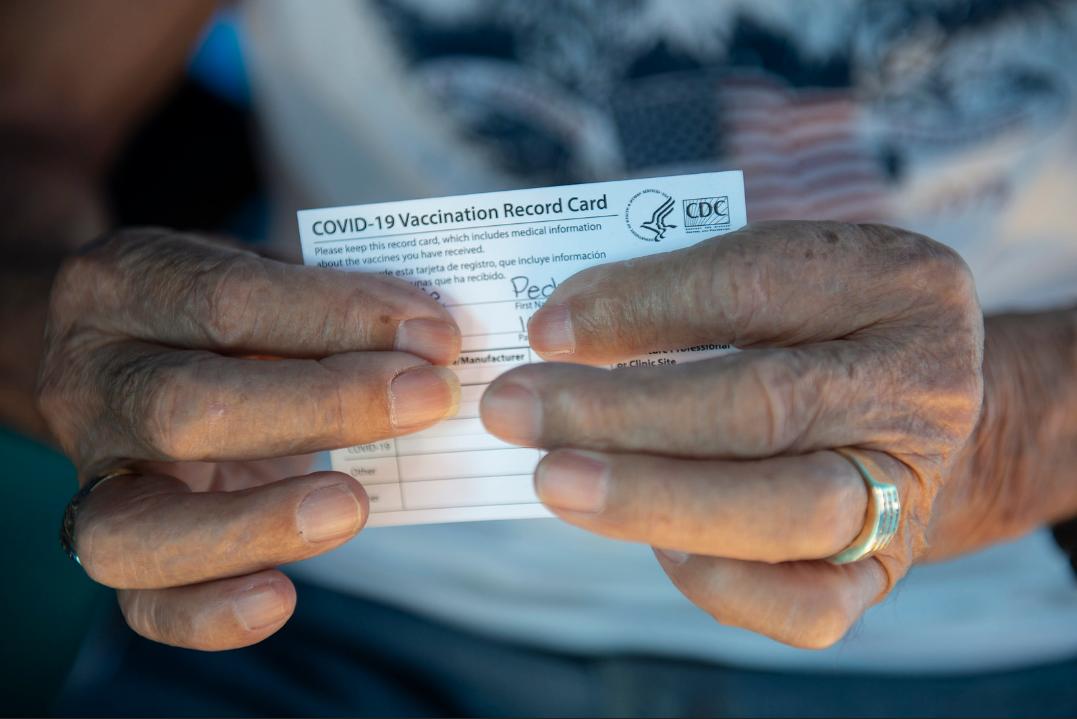 LOS ANGELES – Los Angeles County could reach COVID-19 herd immunity among adults and the older teenagers by mid- to late July, public health officials announced Monday. Over the weekend LA Mayor Eric Garcetti announced that appointments are no longer needed for Angelenos to get COVID-19 vaccinations at any site run by the city.
Garcetti's move is intended to give people who don't have the time or technological resources to navigate online booking platforms a chance to get the shot.
The percentage of the population the County needs to vaccinate to achieve community immunity is unknown, however Public Health officials estimate it's probably around 80%. Currently, 400,000 shots each week are getting into the arms of L.A. County residents, and there are over 2 million more first doses to go before 80% of all L.A. County residents 16 and older have received at least one shot.
At this rate, Public Health expects the County will reach this level of community immunity in mid- to late July and that assumes the County continues to at least have 400,000 people vaccinated each week. That would include both first doses that people need as well as their second doses.
This news came as Los Angeles Unified School District officials announced that attendance numbers at all grade levels in the District have been considerably lower than expected as extensive safety measures have failed to lure back the vast majority of families in the final weeks of school.
Only 7% of high school students, about 30% of elementary school children and 12% of middle school students have returned to campuses.
As of May 7, more than 8,492,810 doses of COVID-19 vaccine have been administered to people across Los Angeles County. Of these, 5,146,142 were first doses and 3,346,668 were second doses.
On Monday the U.S. Food & Drug Administration (FDA) expanded the emergency use authorization for the Pfizer COVID-19 vaccine for adolescents 12 to 15 years of age. The Pfizer vaccine is already authorized for people 16 years old and older.
Pfizer's testing in adolescents "met our rigorous standards," FDA vaccine chief Dr. Peter Marks said. "Having a vaccine authorized for a younger population is a critical step in continuing to lessen the immense public health burden caused by the COVID-19 pandemic."
In a statement released Monday by the White House, President Joe Biden the FDA's decision marked another important step in the nation's march back to regular life.
"The light at the end of the tunnel is growing, and today it got a little brighter," Biden said.
Los Angeles County will offer the Pfizer vaccine for 12 to 15-year-olds once the Centers for Disease Control and Prevention (CDC) affirms the FDA recommendation, which can happen as early as Wednesday. All adolescents 12-17 will need to be accompanied by a parent or guardian to get vaccinated.
To find a vaccination site near you, to make an appointment at vaccination sites, and much more, visit: www.VaccinateLACounty.com (English) and www.VacunateLosAngeles.com (Spanish). If you don't have internet access, can't use a computer, or you're over 65, you can call 1-833-540-0473 for help finding an appointment or scheduling a home-visit if you are homebound. Vaccinations are always free and open to eligible residents and workers regardless of immigration status.
In the meantime, the Los Angeles County Department of Public Health and the Centers for Disease Control and Prevention say that unvaccinated people — including children — should continue taking precautions such as wearing masks indoors and keeping their distance from other unvaccinated people outside of their households.
HHS takes steps to reverse Anti-LGBTQ+ healthcare policy
The announcement came minutes before a scheduled hearing before the U.S. District Court for Equality California's lawsuit challenging the Trump-Pence Administration's "Rollback Rule"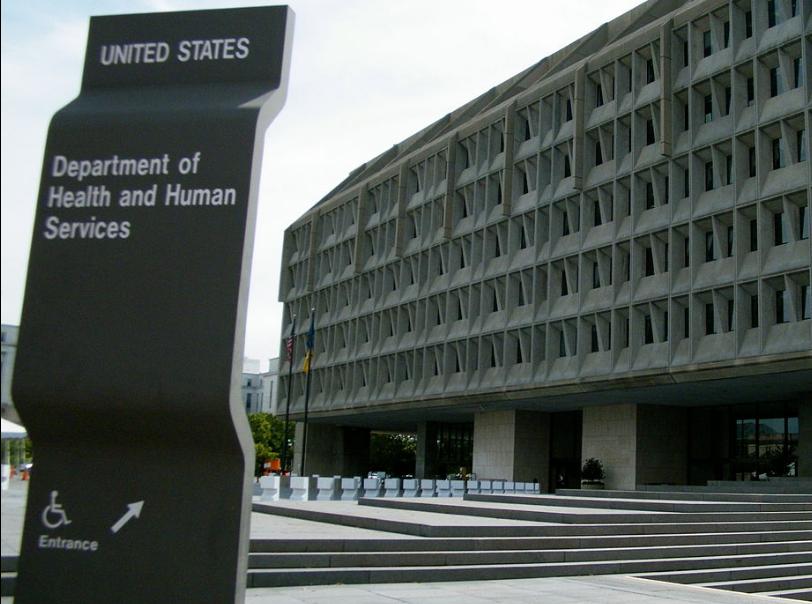 WASHINGTON – The U.S. Department of Health and Human Services announced Monday morning that the Biden-Harris Administration will interpret and enforce Section 1557 of the Affordable Care Act (ACA) and Title IX's prohibitions on discrimination based on sex to include discrimination on the basis of sexual orientation and gender identity.
The announcement came minutes before a scheduled hearing before the U.S. District Court for the District of Massachusetts in BAGLY v. HHS, Equality California's lawsuit challenging the Trump-Pence Administration's "Rollback Rule."
The Trump-era policy undermines the ACA's nondiscrimination protections on the basis of sex — including pregnancy, gender identity and sex stereotyping — as well as protections for patients with limited-English proficiency and those living with chronic illnesses, including HIV. Because the issues in BAGLY v. HHS are broader than what the Administration announced today, the Court scheduled a hearing on the government's motion to dismiss for June 3rd at 2:30 PM EST.
In reaction to the HHS announcement, House Speaker Nancy Pelosi issued a statement Monday:
"Today, the Biden Administration has taken essential and potentially life-saving action to affirm that all people in America have the right to quality, affordable health care – no matter who they are or whom they love. During this time of pandemic and always, it is vital that the most vulnerable have access to care, including LGBTQ Americans, who have long suffered injustice and discrimination that has left them dangerously exposed to health risks.

"The Trump Administration's decision to greenlight anti-LGBTQ discrimination in health care in the middle of a pandemic was an act of senseless and staggering cruelty, made in blatant defiance of our values and a Supreme Court ruling made just a month prior.

"Congressional Democrats together with the Biden Administration are proud to uphold the equal right of every American to access the care that they need to pursue a life of dignity and health. We must now build on this progress and enact the House-passed Equality Act to fully ban anti-LGBTQ discrimination in our nation."
In addition to Equality California, co-plaintiffs in BAGLY v. HHS include Darren Lazor, The Boston Alliance of Gay, Lesbian, Bisexual and Transgender Youth (BAGLY), Callen-Lorde Community Health Center, Campaign for Southern Equality, Equality California, Fenway Health, and Transgender Emergency Fund.
Lazor is a transgender man near Cleveland, Ohio, who experienced numerous counts of discrimination from healthcare providers on the basis of his gender identity from 2012 to 2017. He is a member of Equality California. Plaintiffs are represented by National Women's Law Center (NWLC), the Transgender Law Center (TLC), the Transgender Legal Defense & Education Fund (TLDEF), the Center for Health Law and Policy Innovation (CHLPI) of Harvard Law School and law firm Hogan Lovells.
The lawsuit asserts that the new rule violates the Administrative Procedures Act by being contrary to law, arbitrary and capricious and a violation of the Equal Protection Clause of the 14th Amendment. Notably, it was published on June 19,  just days after the June 15, 2020 U.S. Supreme Court ruling in Bostock v. Clayton County, which found that it is unlawful sex discrimination to fire employees based on sexual orientation or gender identity.
The lawsuit also asserts that the new rule will embolden discrimination and harm LGBTQ+ patients and people seeking reproductive health care, further stigmatize abortion and other pregnancy-related care, harm patients with limited-English proficiency, especially immigrants, and harm people with chronic illnesses, including those living with HIV. The rule will also create confusion about the scope of protections against discrimination under federal law.
Trans people, like plaintiff Darren Lazor, already face disproportionate discrimination in health care settings, including mistreatment by insurers and humiliation and harassment by doctors – problems that are exacerbated for trans people of color and trans people living in rural regions and the U.S. South. In seeking to deny trans people access to the healthcare they need, the Trump Administration had placed trans people, and especially Black trans women, in danger through deliberately harmful governmental action.
"We are thrilled by the news that the Biden-Harris Administration will take initial steps to reverse President Trump's dangerous, discriminatory Rollback Rule, which undermined healthcare nondiscrimination protections critical to the LGBTQ+ community, and trans people in particular," said Equality California Executive Director Rick Chavez Zbur.
"As the world recovers from a global pandemic, it's more important than ever that every American have access to quality, affordable healthcare without fear of harassment and discrimination. We remain hopeful that under Secretary Becerra and Assistant Secretary Levine's leadership, HHS will continue to take further steps to rescind the Trump-era regulation and address the harms that it has caused," he added.