California man says he was fired for being gay
Coworkers called him 'princess' and 'faggot'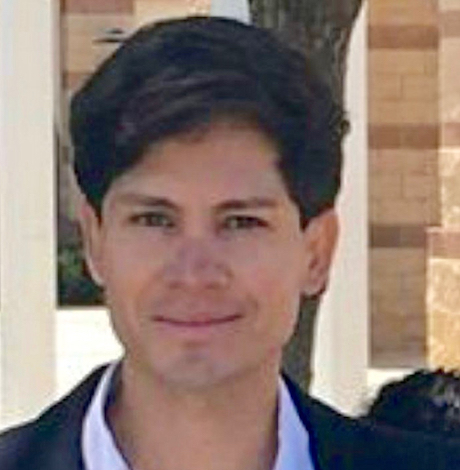 "I would get nervous," recalled Omar Lara, 32, about what it was like to work in the Los Angeles office that his lawyers describe as a "toxic work environment."
"I would shake. I didn't know why it was happening," Lara said. "I felt so, like I couldn't fit in."
Lara, a business analyst, told the Los Angeles Blade in a Nov. 20 phone interview that he was hired in July 2015 by the general engineering contractor AECOM as an hourly employee. He did data entry on the Los Angeles Community College District's $94.6 million BuildLACCD program. According to a lawsuit he filed recently, he was laughed at for being gay as early as his second day on the job.
Lorna Trinidad, identified in the complaint as his supervisor, reportedly overheard Lara reveal that he was gay and happily married: "Trinidad stood up, shook her head, and laughed," the complaint says.
Saori Sierra, another supervisor, allegedly complained loudly, "they hired another faggot" while looking at Lara. "Oh look," she added, "it's married."
For a year and a half, Lara says he endured co-workers and supervisors referring to him as a woman using "she" and "her" pronouns, "bitch," "princess," "whining pussy" "whistleblower" and "faggot." Supervisors allegedly mocked him and said what he wore was too "gay," told him to "man up," threatened his job security for filing complaints and physically hurt him by throwing things at him in the office, damaging ligaments in his wrist.
"It wasn't only the words," Lara told the Blade. "It was their actions."
One co-worker allegedly groped him in front of colleagues, exposed his genitals to Lara in the office and sent him sexually suggestive text messages using company-owned phones, the complaint claims. At one point, the co-worker reportedly placed his crotch on Lara's arm.
That employee, Enrique Castro, is named in the lawsuit, along with Sierra and Trinidad. The lawsuit notes Trinidad was fired, as was another supervisor, Deborah Leister.
According to the lawsuit, Leister instructed Lara "to display less stereotypically gay physical characteristics, such as facial expressions and mannerisms, 'to be more of a man.'"
Lara says he was also forced to work hundreds of extra hours without pay, was denied overtime pay, and harassed if he was thought to be late. He also claims he was harassed when he reported to work early and spent some of that unpaid time in the office kitchen or men's room.
"You should use the ladies' room," Lara's supervisors and coworkers repeatedly told him, according to the lawsuit. They also allegedly badmouthed him to outside contacts and in more than one instance, used vulgar or inappropriate workplace language toward him.
By November 2015, Lara had had enough. "My health started declining," he said, "and still nobody was stopping it. I didn't know what else to do."
He retained a lawyer and resigned, only to return in January with promises things would be better. They weren't, said Lara's attorney, Lawrence Bohm.
"This toxic work environment caused a deterioration of his mental health," Bohm told the Blade, adding that by August 2016, Lara took a leave of absence. But on Oct. 4, 2016, they "terminated him while he was out on protected leave through the Family and Medical Leave Act and the California Family Rights Act."
One of the subcontractors named in the suit, Integration Technology of Norwell, Mass., claimed Lara was not eligible to claim FMLA or CFRA leave, according to the suit.
The complaint lists 34 medical conditions that Lara is experiencing as a result of how he was treated at work, including Post-Traumatic Stress Disorder, chronic depression, suicide attempts, sexual dysfunction, damage to his wrist and difficulty using the restroom.
"They did a lot of harm," said Lara. "Not only to me but to my partner, and my family, and the symptoms that I have, and everything that's happened in my life."
His lawyers say in addition to the lawsuit, Lara filed a discrimination complaint with the State of California. He remains unemployed.
Bohm said his client is open to negotiating a settlement, but unless the defendants choose to take concrete action, he wants them to hear this message: "We're going to bring you to justice. You need to treat people better," he said. "Before a case like this can be settled, they're going to have to actually take some ownership of it, to see that it happened, and to really make an effort to try and resolve it."
Failing that, said Bohm: "I expect a Los Angeles jury is going to absolutely destroy these folks."
A spokesperson for AECOM emailed this statement: "AECOM does not comment on pending litigation, but suffice it to say, that the company denies Mr. Lara's allegations."
A spokesperson for BuildLACCD said he could not respond until he consulted with his legal team. Requests for comments from other contractors and defendants were not immediately returned.
Los Angeles Mayor: Supreme Court decision "fundamentally un-American"
Mayor Eric Garcetti spoke to the Los Angeles Blade reflecting on Friday's U.S. Supreme Court reversal of Roe v. Wade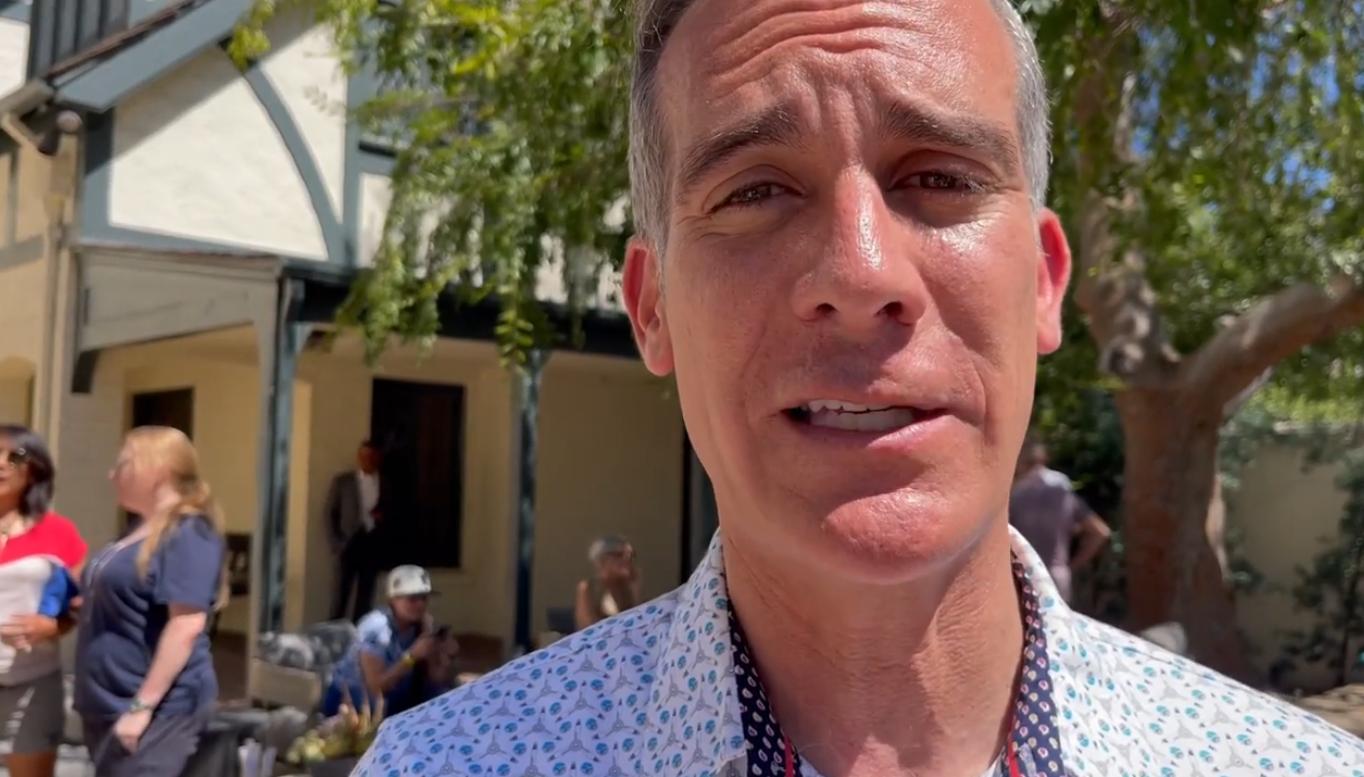 LOS ANGELES – During the Los Angeles Mayor's Pride Garden Party held at The Getty House, the official residence of the mayor Saturday afternoon, Mayor Eric Garcetti spoke to the Los Angeles Blade reflecting on Friday's U.S. Supreme Court reversal of Roe v. Wade.
Garcetti noted that "here in LA we defend those rights" after taking aim at the actions of the high court Friday in the ruling on the Mississippi case of Dobbs v. Jackson Women's Health clinic. "Make no mistake, we have to be active," Garcetti added.
WATCH:
Reminder: 101 closed through DTLA until 10pm Sunday
The closure began at 10 p.m. Saturday and will be completed by 10 p.m. Sunday, the Los Angeles Bureau of Engineering announced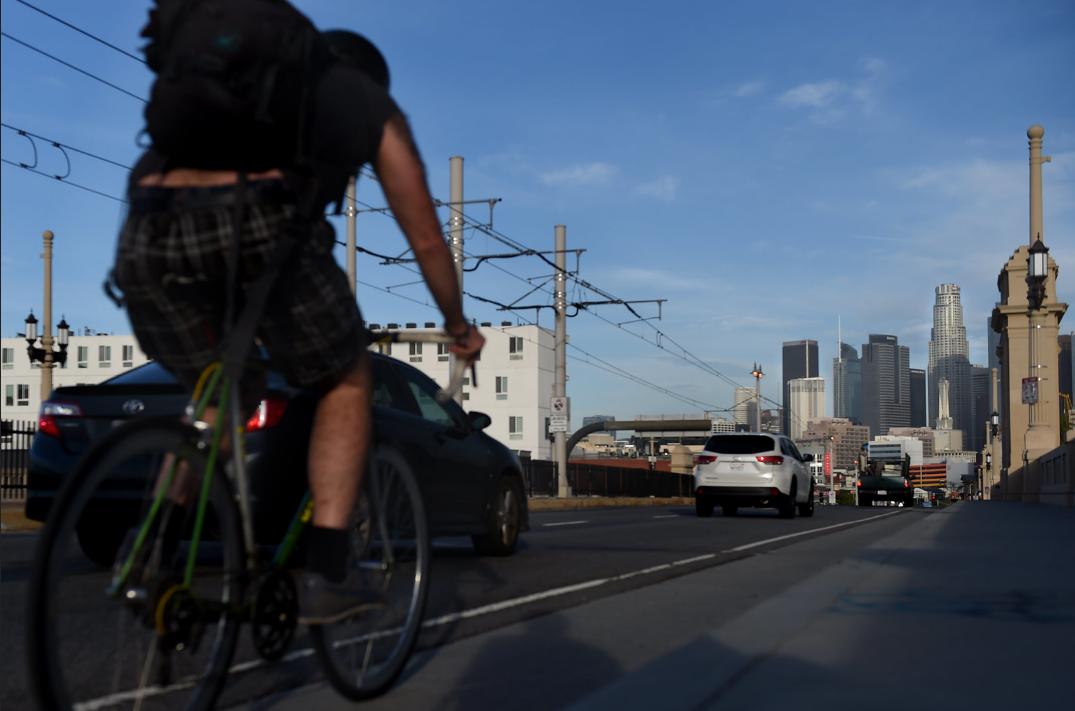 LOS ANGELES – (KTLA) Motorists are being reminded that the stretch of 101 through the downtown area of Los Angeles is shut down for road restoration and reconstruction work.
KTLA reported the closure began at 10 p.m. Saturday and will be completed by 10 p.m. Sunday, the Los Angeles Bureau of Engineering announced.
The 24-hour closure between State Route 60 and the 10 Freeway interchange is needed for the Sixth Street Viaduct Replacement Project, which aims to replace the original, seismically-deficient structure built in 1932, authorities said.
During the closure, the California Department of Transportation will also be doing slab replacement work along the same stretch of the 101 Freeway.
The closure will center around the east side of the viaduct construction site in Boyle Heights. While the stretch is closed, drivers headed west on State Route 60 from the Pomona area will not be able to access the 101, officials said.
Off-ramps and on-ramps in the area will also be closed during as road work gets underway.
Drivers who reach the closure will see signs directing them to a detour.
The new $588 million viaduct is expected to be completed in Summer of 2022, stretching between Boyle Heights and the Arts District.
Officials say it is the largest bridge project in the history of Los Angeles.
LA-DWP & Mayor Garcetti announce new outdoor watering restrictions
Sprinkler watering will be allowed Monday & Friday at odd-numbered addresses in the city, and even-numbered addresses on Thursday & Sunday

LOS ANGELES – In a press conference Tuesday Los Angeles Mayor Eric Garcetti and officials from the Los Angeles Department of Water and Power (LADWP) announced that outdoor watering in the city will be restricted to two days a week starting June 1.
The announcement comes as the Metropolitan Water District of Southern California declared an unprecedented water shortage emergency two weeks ago, imposing restrictions after MWD's board voted to adopt the emergency measures to "reduce non-essential water use" in certain areas. Cities and smaller water suppliers that get water from MWD are required to start restricting outdoor watering to one day a week, or to find other ways to cut usage to a new monthly allocation limit.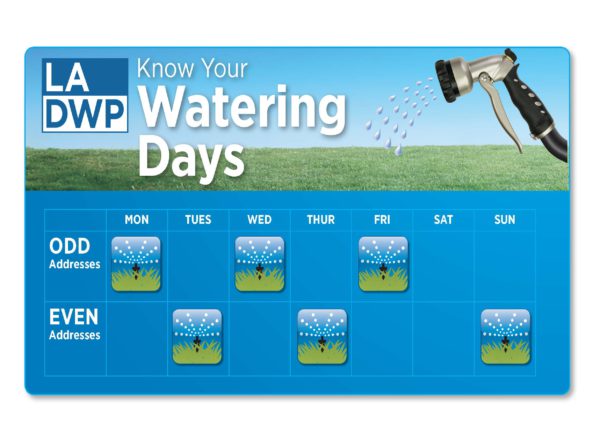 In Tuesday's press conference Mayor Garcetti said L.A.'s two-day limit was still more lenient than the one imposed by the Metropolitan Water District of Southern California, which has ordered many of its member agencies to restrict outdoor watering to once a week.
Sprinkler watering will be allowed on Monday and Friday at odd-numbered addresses in the city, and even-numbered addresses on Thursday and Sunday.