California man says he was fired for being gay
Coworkers called him 'princess' and 'faggot'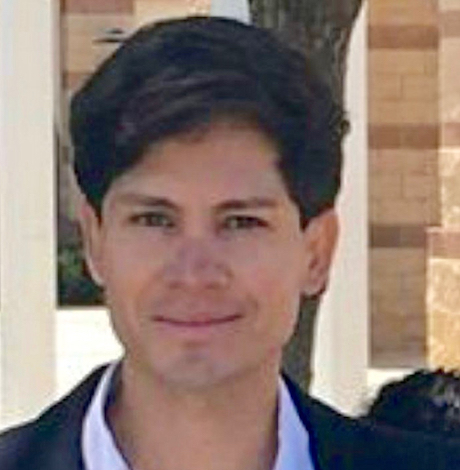 "I would get nervous," recalled Omar Lara, 32, about what it was like to work in the Los Angeles office that his lawyers describe as a "toxic work environment."
"I would shake. I didn't know why it was happening," Lara said. "I felt so, like I couldn't fit in."
Lara, a business analyst, told the Los Angeles Blade in a Nov. 20 phone interview that he was hired in July 2015 by the general engineering contractor AECOM as an hourly employee. He did data entry on the Los Angeles Community College District's $94.6 million BuildLACCD program. According to a lawsuit he filed recently, he was laughed at for being gay as early as his second day on the job.
Lorna Trinidad, identified in the complaint as his supervisor, reportedly overheard Lara reveal that he was gay and happily married: "Trinidad stood up, shook her head, and laughed," the complaint says.
Saori Sierra, another supervisor, allegedly complained loudly, "they hired another faggot" while looking at Lara. "Oh look," she added, "it's married."
For a year and a half, Lara says he endured co-workers and supervisors referring to him as a woman using "she" and "her" pronouns, "bitch," "princess," "whining pussy" "whistleblower" and "faggot." Supervisors allegedly mocked him and said what he wore was too "gay," told him to "man up," threatened his job security for filing complaints and physically hurt him by throwing things at him in the office, damaging ligaments in his wrist.
"It wasn't only the words," Lara told the Blade. "It was their actions."
One co-worker allegedly groped him in front of colleagues, exposed his genitals to Lara in the office and sent him sexually suggestive text messages using company-owned phones, the complaint claims. At one point, the co-worker reportedly placed his crotch on Lara's arm.
That employee, Enrique Castro, is named in the lawsuit, along with Sierra and Trinidad. The lawsuit notes Trinidad was fired, as was another supervisor, Deborah Leister.
According to the lawsuit, Leister instructed Lara "to display less stereotypically gay physical characteristics, such as facial expressions and mannerisms, 'to be more of a man.'"
Lara says he was also forced to work hundreds of extra hours without pay, was denied overtime pay, and harassed if he was thought to be late. He also claims he was harassed when he reported to work early and spent some of that unpaid time in the office kitchen or men's room.
"You should use the ladies' room," Lara's supervisors and coworkers repeatedly told him, according to the lawsuit. They also allegedly badmouthed him to outside contacts and in more than one instance, used vulgar or inappropriate workplace language toward him.
By November 2015, Lara had had enough. "My health started declining," he said, "and still nobody was stopping it. I didn't know what else to do."
He retained a lawyer and resigned, only to return in January with promises things would be better. They weren't, said Lara's attorney, Lawrence Bohm.
"This toxic work environment caused a deterioration of his mental health," Bohm told the Blade, adding that by August 2016, Lara took a leave of absence. But on Oct. 4, 2016, they "terminated him while he was out on protected leave through the Family and Medical Leave Act and the California Family Rights Act."
One of the subcontractors named in the suit, Integration Technology of Norwell, Mass., claimed Lara was not eligible to claim FMLA or CFRA leave, according to the suit.
The complaint lists 34 medical conditions that Lara is experiencing as a result of how he was treated at work, including Post-Traumatic Stress Disorder, chronic depression, suicide attempts, sexual dysfunction, damage to his wrist and difficulty using the restroom.
"They did a lot of harm," said Lara. "Not only to me but to my partner, and my family, and the symptoms that I have, and everything that's happened in my life."
His lawyers say in addition to the lawsuit, Lara filed a discrimination complaint with the State of California. He remains unemployed.
Bohm said his client is open to negotiating a settlement, but unless the defendants choose to take concrete action, he wants them to hear this message: "We're going to bring you to justice. You need to treat people better," he said. "Before a case like this can be settled, they're going to have to actually take some ownership of it, to see that it happened, and to really make an effort to try and resolve it."
Failing that, said Bohm: "I expect a Los Angeles jury is going to absolutely destroy these folks."
A spokesperson for AECOM emailed this statement: "AECOM does not comment on pending litigation, but suffice it to say, that the company denies Mr. Lara's allegations."
A spokesperson for BuildLACCD said he could not respond until he consulted with his legal team. Requests for comments from other contractors and defendants were not immediately returned.
Out LA City Councilman Bonin says he won't seek re-election
Wednesday's announcement came one week after an effort to recall him failed to gather the requisite number of signatures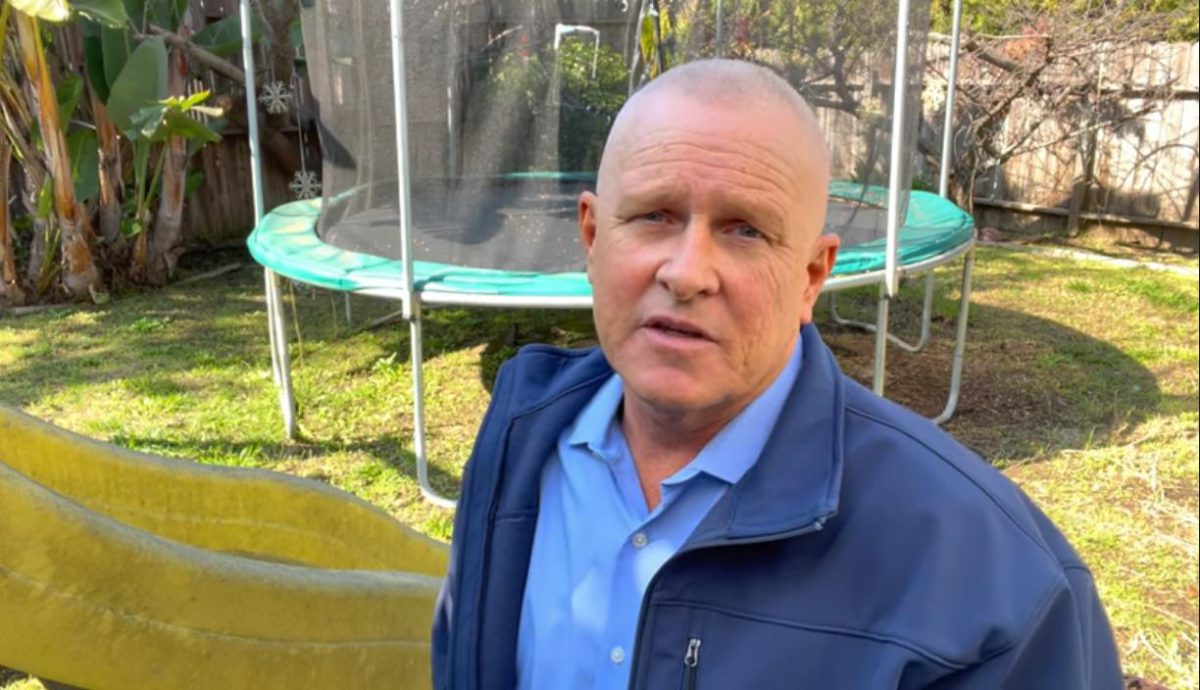 MAR VISTA – In an announcement via YouTube and in a series of tweets Wednesday, Out Los Angeles City Councilman Mike Bonin told supporters that he would not be seeking reelection to his seat representing the 11th city council district.
Wednesday's announcement came one week after an effort to recall him failed to gather the requisite number of signatures.
"Today I announced I've decided not to seek reelection to the LA City Council. This is a difficult, deeply personal decision, and I've wrestled with it for several days, but I'm confident it is the right choice for the right reasons," he wrote on Twitter.
"I've struggled for years with depression. It's a constant companion, and often a heavy one. There are times when this job has made that easier, and times when it has made it more challenging. Instead of seeking another term, it's time for me to focus on health and wellness." he continued.
"It is hard for me to speak publicly about mental health, but I've always been forthcoming about my addiction and recovery, and about my struggles with housing insecurity. I want to be honest here, too. I believe that sharing about our fragility is how we build common strength," he said.
"To those who are disappointed by my decision, I am sorry. It is very difficult to walk away from a third term, and the work we have been doing together, but I need to listen to my heart. This is the best decision for me and my family."
THANK YOU to each of you who has voted for me, endorsed me, donated, volunteered or supported me. I am grateful to you.

Thank you to everyone who has partnered with me, and everyone who has pushed me to do better. I have learned and grown from you.

— Mike Bonin (@mikebonin) January 27, 2022
Anger and public dissatisfaction over L.A.'s homelessness crisis had fueled the petitioner's efforts to oust Bonin who represents Council District 11, the Westside neighborhoods of Brentwood, Mar Vista, Venice, Westchester and Playa del Rey and the area around LAX.
"This recall campaign is an extravagant waste of taxpayer money, a thinly disguised attempt to derail my efforts to provide real solutions to our homelessness crisis, and the latest in a series of recall attempts to silence strong progressive voices," Bonin said in a press release after he was served the recall notice last June.
"Under Mike Bonin's watch, the humanitarian crisis of the homeless population is growing exponentially. Taxpayer money is squandered. Fires. Struggling local businesses. Crime is rampant and rising. Neighborhoods and schools are unsafe. We feel afraid to visit public beaches and community parks," the Recall Bonin campaign's website read.
Bonin said in his statement that the campaign is backed by right-wing forces and constituents who have fought to stop housing, shelter and services in the coastal neighborhoods, "leaving people to die on the streets."
Bonin was first elected in 2013, after serving as a top aide to former Councilman Bill Rosendahl. He had been facing a major re-election fight — one that would have been dominated by the issues of homelessness and public safety.
[email protected] Coalition receives bomb threat, LAPD investigating
Officers, specialists and detectives from the Rampart Division of the Los Angeles Police Department responded and swept the building
LOS ANGELES – A bomb threat was phoned in Wednesday afternoon to the Wilshire Blvd. Koreatown offices of the [email protected] Coalition, Bamby Salcedo, the president and CEO of the non-profit organization told the Blade.
According to Salcedo, an unidentified male caller told the staff person who answered at approximately 3 pm, while delivering the threat said; "you're all going to die." The staff immediately evacuated everyone from their offices and then contacted the LAPD for assistance.
Officers, specialists and detectives from the Rampart Division of the Los Angeles Police Department responded and swept the building. A spokesperson for the LAPD confirmed that the incident is under active investigation but would make no further comment.
On a Facebook post immediately after the incident the non-profit wrote; "To ensure the safety of our clients and staff members, we ask that you please NOT come to our office."
In a follow-up post, Salcedo notified the organization and its clientele that the LAPD had given the all-clear and that their offices would resume normal operations Thursday at 9:00 AM. "Thank you for your messages and concern for our staff and community," Salcedo said.
"No amount of threats can stop us from our commitment to the TGI community," she added.
The [email protected] Coalition (TLC) was founded in 2009 by a group of Transgender and Gender nonconforming and Intersex (TGI) immigrant women in Los Angeles, California, as a grassroots response to address the specific needs of TGI [email protected] immigrants who live in the United States.
Since then, the agency has become a nationally recognized organization with representation in 10 different states across the U.S. and provides direct services to TGI individuals in Los Angeles.
In 2015, The [email protected] Coalition identified the urgent need to provide direct services to empower TGI people in response to structural, institutional, and interpersonal violence, and the Center for Violence Prevention and Transgender Wellness was born.
Since then, the organization has secured funding from the state and local government sources as well as several private foundations and organizations to provide direct services to all TGI individuals in Los Angeles County (LAC).
TLC's primary focus is to change the landscape of access to services for TGI people and provide access to comprehensive resource and services that will improve the quality of life of TGI people.
Mayor Garcetti selects Kristin Crowley to become city's next fire chief
Kristin Crowley already made history within the LAFD when she became the city's first female fire marshal in 2016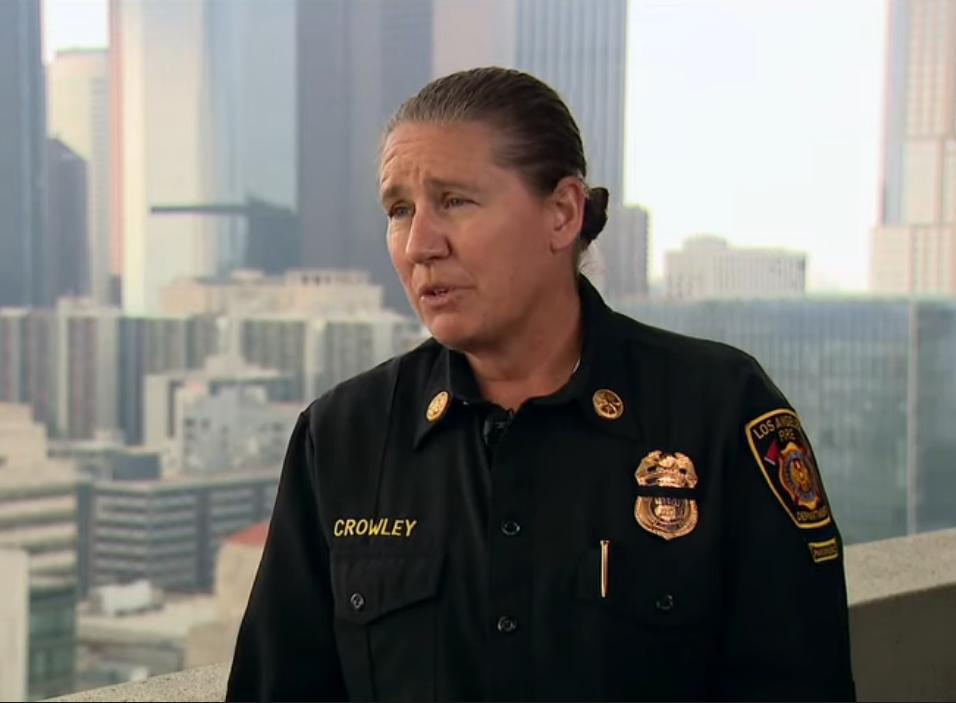 LOS ANGELES – Los Angeles Mayor Eric Garcetti nominated Deputy Chief Kristin Crowley to be the first woman to lead the Los Angeles Fire Department Tuesday. She would replace Chief Ralph Terrazas, who retires in March.
"I am honored and humbled by the opportunity to be the next fire chief of the Los Angeles City Fire Department and to lead the department into the future," Crowley said during the press conference event. "We will focus our efforts on increasing our operational effectiveness, enhancing firefighter safety and well-being, and fully commit to fostering a diverse, equitable, and inclusive culture within the LAFD."
The Los Angeles City Council will be required next in the process to confirm the appointment.
"Throughout her distinguished career, Kristin Crowley has proven her brilliance, determination and bravery on the job again and again," the mayor said. "There is no one better equipped to lead the LAFD at this moment than Kristin."
City News Service reported that Crowley took the firefighters' exam in 1998 and placed among the top 50 scores out of 16,000 applicants, according to the department. During her 22 years at the department, she rose through the ranks as firefighter, firefighter paramedic, engineer, fire inspector, captain I, captain II, battalion chief, assistant chief, fire marshal and deputy chief.
Crowley already made history within the LAFD when she became the city's first female fire marshal in 2016.
Mayor Garcetti names 1st female LAFD fire chief: