When giving, more than just the thought counts
This holiday season, support small LGBT-allied businesses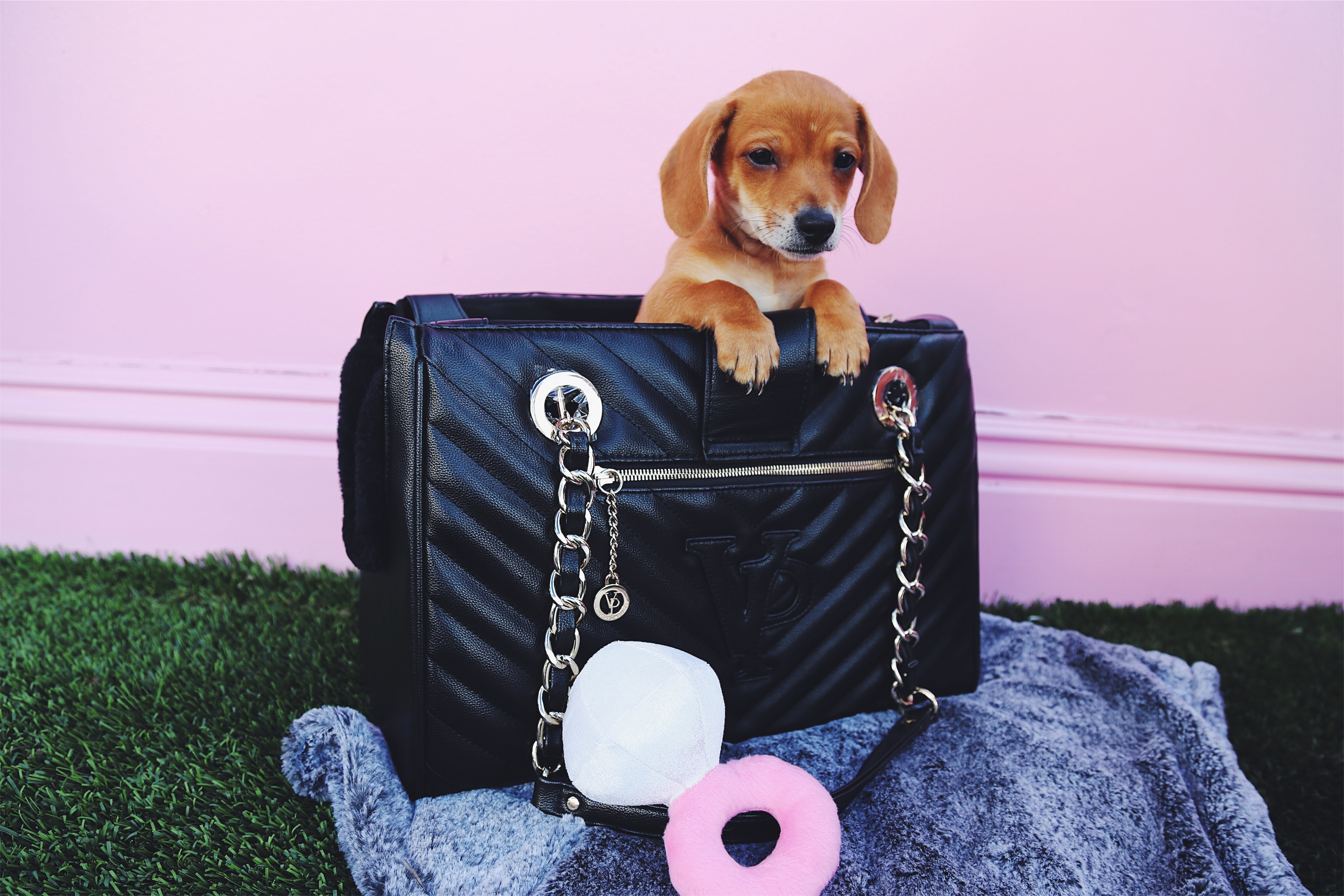 In part one of the Los Angeles Blade's Shopping Favorites, we focus on a mix of our favorite LGBT-owned or friendly merchants (both online and storefront), from  charitable chic to the purely indulgent.
We encourage you to give without expecting to receive.  And we also encourage you to donate money to the Los Angeles LGBT Center's Homeless LGBT Youth Program at Highland.
Vanderpump Dogs
The gift that also gives back — Vanderpump Dogs is a chic dog rescue concept dedicated to creating a more humane world for dogs, while keeping them and their companions looking stylishly fabulous.
This glamorous storefront dog rescue and pet boutique is owned by Lisa Vanderpump, the British restaurateur, author, actress, and television personality
Best known for her role on the reality TV show, "Real Housewives of Beverly Hills."
Offering grooming services and a gorgeous selection of niche brands, the brick and mortar was inspired by Gigi the Pom, Lisa Vanderpump's own precious pup. Go in and #shopwithapurpose at LA's most fabulous rescue center.
Troy Masters, Los Angeles Blade publisher and former West Hollywood Mayor Lauren Meister are big fans and both get their dogs groomed there.  "Vanderpump transformed our 15-year-old Lilly back into a puppy again," said Masters.
If you visit, be prepared to fall in love with the dog of your dreams.
"What we're trying to do is create more humane treatment for dogs worldwide," Lisa Vanderpump told the Los Angeles Blade.
The store is located at 8134 W. 3rd St., Los Angeles. You can call 323-852-DOGS or visit vanderpumpdogs.com to make an appointment for your pooch's grooming.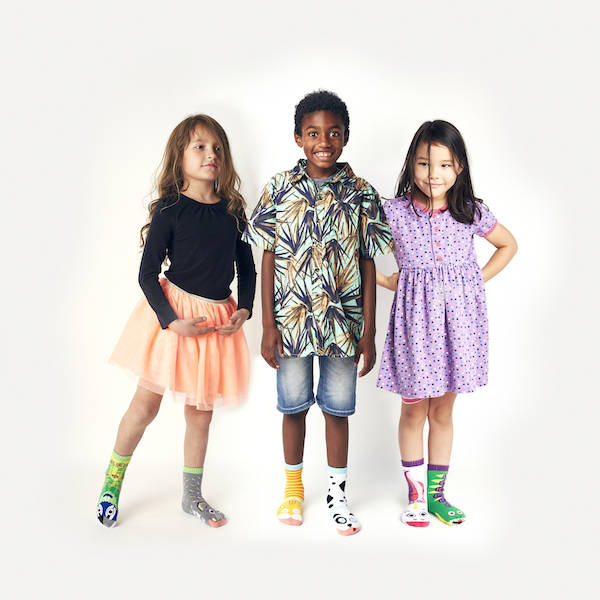 Pals Socks
Pals Socks is a company dedicated to "defeeting" bullies one foot at a time. Using mismatched socks to showcase how difference is cool, the line was created by a young L of LGBTQ living in Philly.
"I wouldn't say that me being attracted to ladies made me launch this brand in particular. I just am a very empathetic person, and was also a kid who was 'different,'" Lavon says.
"When I was younger I sometimes stuttered… I was weird, apparently. I want more kids to grow up being comfortable with people not exactly like them…I don't like seeing all this hate, bigotry, fear of people not exactly like them. I'm just trying to put more positivity into this world and create something that can create positive social change, not just a simple novelty," Lavon adds.
Pals encourage playful dialogue between two different friends — you don't need to match to be best Pals. Our hashtag is #defeetthenorm
You can find Pal Socks in L.A. at stores such as: Books and Cookies, the Library Store, Dustmuffin, and Ron Robinson. Or just visit palssocks.com
Nik Kacy Footwear
NiK Kacy Footwear is a brand inspired by the fashion needs of both its founder and the larger LGBTQ community.
NiK Kacy says they designed the first collection to provide a solution to address the divide between shoe designs and the gender binary. Being unable to find shoes that fit their gender expression and their feet.
"I still feel the discomfort and embarrassment of being mis-gendered on a daily basis. Most people I come into contact with mis-gender me. I try to take the time to educate them about what non-binary means and how making assumptions about one's gender is so archaic (not to mention politically incorrect and offensive)," Kacy says.
Their desire for gender equality extends beyond gender and features styles ranging from masculine, feminine, gender-neutral, to high-heels in a gender-equal size range from 34-47 (US women's 3.5 to men's 14). Subsequent releases include a unisex utility holster that is completely adjustable to fit all body spectrums.
Kacy's hope for the holidays, under the current administration, is that they're able to find a little piece of their souls and stop taking away the rights of so many deserving Americans.
"I'd like them to reverse most of the horrific decisions/changes they have made in the past 12 months… my Christmas wish this year, is to remove everyone in the administration related to or working for Trump and Pence and bring back BO [Barack Obama] and JB [Joe Biden]. I can wish for a miracle, can't I," Kacy says.
NiK Kacy is a Certified LGBT Business Enterprise. Visit the store online at nikkacy.com.
RounderBum
RounderBum is hoping to change the world one pair of men´s undergarments at a time.
With a growing trend of men who take care of their appearance, RounderBum created a men's line for those who want to look more attractive and athletic.
In comes RounderBum, offering men's shapewear. From a patented designed padding to seamless and fusing manufacturing, the company looks to help every man feel more confident, and look more, ahem, masculine.
RounderBum's signature padded technology uses hidden padding made of flexible polyurethane that conforms to every body shape, with hidden bands that lift and define the muscles with a subtle and discreet effect.
As retailer Andrew Christian, the famous men's undergarment store, closes shop with plans to relocate to Downtown LA in January, the men of WeHo can rest assured that RounderBum is anxious to help showcase the goods.
No date has been set for the grand opening of the new flagship store at the northeast corner of San Vicente and Santa Monica Boulevard, located where American Apparel once ruled.
In the meantime, Larry Block's Block Party is happy to be of service; Block Party carries some choice RounderBum gear.
RounderBum will be located at 802 North San Vicente Blvd., West Hollywood, and you can visit them online at rounderbum.com.
Barber Surgeons Guild
File this one away under the purely indulgent, but irresistible category.
Barber Surgeons Guild provides high-quality grooming products and services, combining grooming with advanced medical procedures, backed by Dr. Justin Rome, a plastic surgeon who runs and oversees the store.
BSG originates from the history of barber surgeons who were the medical and grooming experts throughout the Middle Ages.
BSG products are formulated by master barbers and an expert medical team; offering shampoos, conditioners, pomades, texture liniment and hair serums, each product is scientifically structured with an active ingredient to ensure hair is healthy, thick, stylish and strong.
In addition to the traditional barbershop experience, BSG also offers advanced hair therapies including hair regeneration.  It's artisanal grooming and a whole lot more.
Barber Surgeons Guild is located at 805 Larrabee St., West Hollywood. You can make an appointment by calling 310-975-7094. Or visit barbersurgeonsguild.com for more information.
Considering surrogacy? Virtual conference May 15-16 offers guidance for prospective gay dads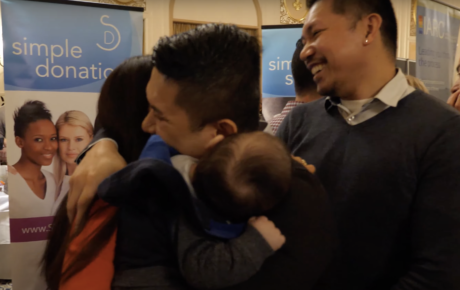 If you are among the many gay men who dream of parenting a child, and are considering surrogacy as an option, this weekend brings an opportunity you should not pass up.
For many such men, the financial burden involved in such a process is often an obstacle – but what many of them don't know is that financial help is available for gay men when they choose to have children via surrogacy, if they know where to look. Fortunately, there's an organization called Men Having Babies (MHB), which is holding its annual West Coast conference May 15-16, 2021, and it wants to teach you everything you need to know, with panels offering guidance on how to receive discounts, budgeting, how to attain surrogacy benefits from employers, and how to work with your insurance.
MHB has been holding their annual West Coast conference in San Francisco for the past 7 years, but this year – in collaboration with the Our Family Coalition – it is offering the program this year in a virtual format. It presents a rare opportunity for would-be gay fathers to get comprehensive guidance on surrogacy in an online-version of MHB's signature "bootcamp" weekend-long conference, and attendees are expected not only from across the United States, but even from around the world. Registrants already include gay men from over a dozen states, and international locations including Canada, Germany and Hong Kong.
The event will utilize the specialized REMO platform, successfully used by MHB previously in multiple conferences around the world. The platform allows for general presentations, breakout sessions, expo "tables" and effective interaction. Using feedback from past attendees and the MHB team's 7 years of prior experience, the organization has been able to plan its most comprehensive virtual conference to date, with more panels and interactive opportunities than ever before. Even so, MHB West is scheduled to be MHB's final virtual conference, as the organization has announced the resumption of in-person conferences starting this fall.
The May program is slated to include interactive sessions with medical, legal and financial experts, as well as practical advice on everything gay men need to know when considering surrogacy:
How to get your surrogacy journey started with online resources, member discounts, and financial assistance from MHB
Specific surrogacy budgeting considerations
How to evaluate various surrogacy destinations
Legal considerations
Insurance issues
The impact of Covid-19
Surrogacy benefits at your workplace
Medical aspects of surrogacy
Opportunities to meet and learn about surrogacy providers that support gay men
In addition, MHB's popular Personal Stories panel will include such familiar faces as YouTubers Bart Rose ("Two Men and A Baby") and Daniel Marzoa ("The Marzoa Family"), who will share their personal surrogacy stories and answer questions from prospective dads.
And just for the record, though the event is organized by gay parenting organizations, non-gay prospective parents are also welcome, and will no doubt highly benefit from it as well.
"Albert Einstein said, 'The measure of intelligence is the ability to change,' and MHB changed in response to Covid by utilizing REMO for virtual conferences," says Dr. Susanna Park of San Diego Fertility Center, one of the conference's Platinum sponsors. "REMO is surprisingly fun to use! Covid social restrictions do not mean you have to pause your dream of having a family. We just need to change accordingly."
Brad Spencer, from Same Love Surrogacy (another Platinum conference sponsor, which has also joined MHB in several virtual conference settings this past year), adds, "MHB virtual conferences through the REMO platform provide intended parents throughout the world the opportunity to meet best in class Surrogacy & IVF professionals. In just a short 2-day conference, intended parents can begin their journey to parenthood even during the Covid-19 pandemic."
Proceeds from the conference's sponsorship fees benefit MHB's Gay Parenting Assistance Program (GPAP), which provides dozens of prospective parents with over a million dollars' worth of cash grants, discounts and free services on an annual basis, from over 100 leading service providers. The majority of the 26 exhibitors at the MHB West virtual conference are supporters of GPAP, as well as the organization's Membership Benefits Program, including Gold conference sponsors: Circle Surrogacy, IARC Surrogacy, California Fertility Partners, ORM Fertility, Fertility Specialists of Texas, Creative Family Connections, Simple Surrogacy, Northwest Surrogacy Center, Western Fertility Institute, SurrogateFirst, HRC Fertility, Fertility & Surgical Associates of California, Los Angeles Reproductive Center, Center for Surrogate Parenting, Creative Conception, and Southern California Center for Reproductive Medicine.
You can register for the Men Having Babies virtual West Coast conference via the organization's website, here. Jump on it, though, because the REMO platform has a limited capacity and the event is expected to sell out.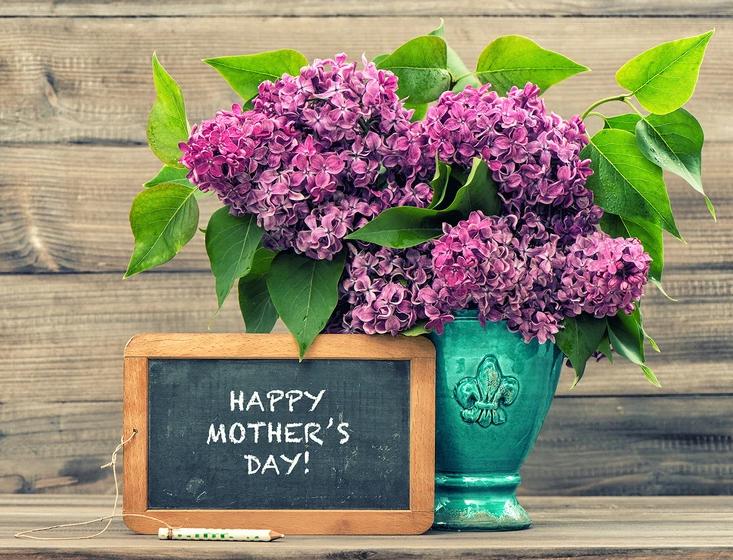 Mother's Day comes once a year, but if you have as wonderful a mom as I had, you would want to give her gifts all year long! Check off all those amazing mom's on your list with these fantastic gifts for her.
For the mom or mother figure who accepts you exactly as you are and is the absolute center of your universe, check out this Nova Binary ring from Brilliant Carbon. This distinct ring will serve as a constant reminder of your love and affection. Two stars rotate around each other, growing closer in their orbits, rising and setting together. Celebrating partnership, friendship and bonds that can't be broken, these two brilliant lab-grown diamonds illuminate each other, making it also a wonderful gift for your mother-in-law, your bestie or your life partner!
The two spectacular stones weigh more than two carats, exploding with brilliance like a supernova on your finger. Every day, it serves as a beautiful reminder that you are never alone. Lab grown diamonds are identical to mined diamonds, but they are always affordable, certified, and conflict free … always brilliant. $4,999 https://www.brilliantcarbon.com/collections/mothers-day-gift-guide/products/nova-binary-ring-in-white-gold
To Keep Mom Happy on Mother's Day
There's nothing quite like sharing a delicious glass of French red wine with your mom. This Mother's Day, wine PR Director Sarah Moreau recommends opening a bottle of sustainable Château Thivin Côte de Brouilly 2019 while serving red meats, lightly-spiced sausages or traditional coq au vin. https://winechateau.com/products/chateau-thivin-cote-de-brouilly-2019/
Flowers 2019 Sonoma Coast Chardonnay, $50 – the only "flowers" mom really wants for Mother's Day. Flowers Vineyards & Winery has been producing Chardonnay and Pinot Noir from the extreme, rugged Sonoma coastline for 30 years. This wine has bright citrus notes, white flower, nuances of dried apricot and hints of flint.
Jon Bon Jovi and his son Jesse created the Hampton Water Rose brand together and we think it would make an ideal gift for your mom! At under $25 a bottle it's perfect for the taste of summer. The wine is founded on the concept of spending time with family and friends, and aims to seamlessly blend the relaxed lifestyles of the Hamptons and the South of France. https://hamptonwaterwine.com
Greige.co hand makes a range of stylishly grown-up one-hitter pipes they call, "The World's Most Beautiful Smoking Experience". They improved the function and aesthetics, which make these pipes ideal for anyone interested in design or controlled dosage. Customize pipes with sterling silver or cut stone embellishments. https://greige.co
Introduce Mom to KÖE, the only kombucha that's fruit-forward, USDA Organic and packed with probiotics. It was created for people who want a healthy beverage that's flavorful and enjoyable, without the vinegar taste. All five KÖE flavors are vegan, gluten-free, certified Kosher and made with black tea, natural fruit flavors, no artificial ingredients, and a touch of 100% organic cane sugar. Each can contains billions of live probiotic cultures and 15mg of caffeine. KÖE Kombucha is currently offered in mass, grocery, convenience, and online channels across the US. https://drinkkoe.com/
National Honor Our LGBT Elders Day is May 16th
Celebrate an LGBT elder who made a difference in your life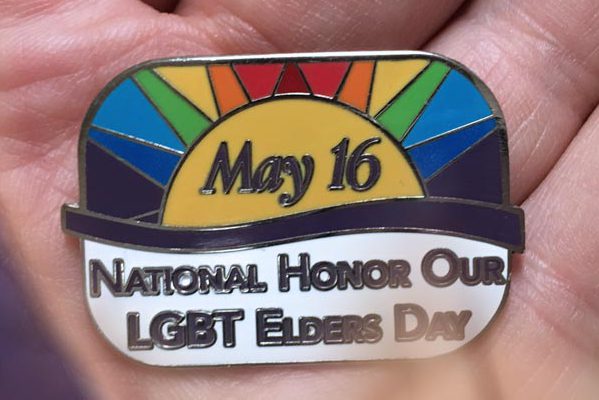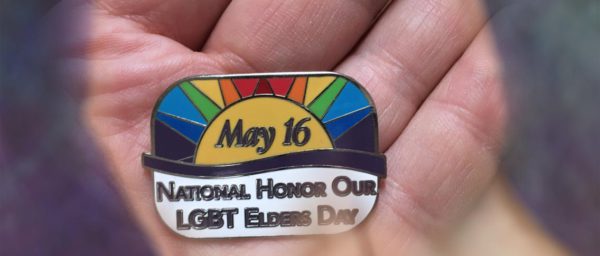 BALTIMORE, MD. – Celebrate an LGBT elder who made a difference in your life, and spread the word about the importance of LGBT older adults in your community on Sunday, May 16—National Honor Our LGBT Elders Day.
Join us as we celebrate National Honor Our LGBT Elders Day virtually with videos and retrospectives on the event's official Facebook page, www.facebook.com/LGBTEldersDay.
Visit our website at www.lgbteldersday.org to submit your video honoring an LGBT elder who made a difference in your life. You can also join the conversation with our social media toolkit, and learn more about the history and purpose of National Honor Our LGBT Elders Day.

There are an estimated 3 million LGBT adults over the age of 55 throughout the U.S.

"It's important to celebrate elders every day," said Sam McClure, executive director of the Center for LGBTQ Health Equity, which inaugurated the national day of recognition in Baltimore in 2016. "Respect for those with more experience is an essential element of civility. In intergenerational dialogues, we discover we have differing opinions based on our experiences and perspectives. I love seeing Elders and youth learning from each other."

For more, visit www.lgbteldersday.org.