When giving, more than just the thought counts
This holiday season, support small LGBT-allied businesses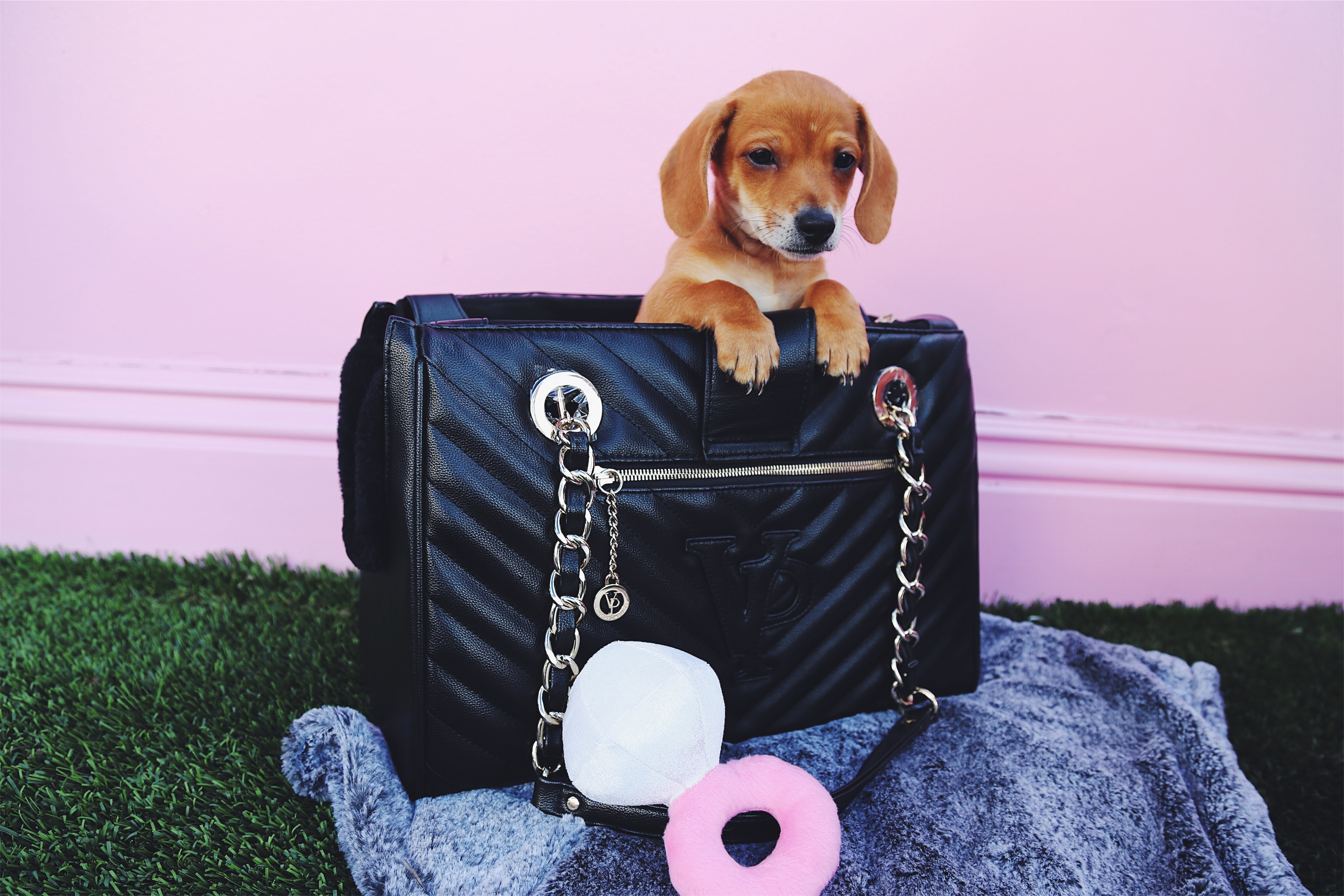 In part one of the Los Angeles Blade's Shopping Favorites, we focus on a mix of our favorite LGBT-owned or friendly merchants (both online and storefront), from  charitable chic to the purely indulgent.
We encourage you to give without expecting to receive.  And we also encourage you to donate money to the Los Angeles LGBT Center's Homeless LGBT Youth Program at Highland.
Vanderpump Dogs
The gift that also gives back — Vanderpump Dogs is a chic dog rescue concept dedicated to creating a more humane world for dogs, while keeping them and their companions looking stylishly fabulous.
This glamorous storefront dog rescue and pet boutique is owned by Lisa Vanderpump, the British restaurateur, author, actress, and television personality
Best known for her role on the reality TV show, "Real Housewives of Beverly Hills."
Offering grooming services and a gorgeous selection of niche brands, the brick and mortar was inspired by Gigi the Pom, Lisa Vanderpump's own precious pup. Go in and #shopwithapurpose at LA's most fabulous rescue center.
Troy Masters, Los Angeles Blade publisher and former West Hollywood Mayor Lauren Meister are big fans and both get their dogs groomed there.  "Vanderpump transformed our 15-year-old Lilly back into a puppy again," said Masters.
If you visit, be prepared to fall in love with the dog of your dreams.
"What we're trying to do is create more humane treatment for dogs worldwide," Lisa Vanderpump told the Los Angeles Blade.
The store is located at 8134 W. 3rd St., Los Angeles. You can call 323-852-DOGS or visit vanderpumpdogs.com to make an appointment for your pooch's grooming.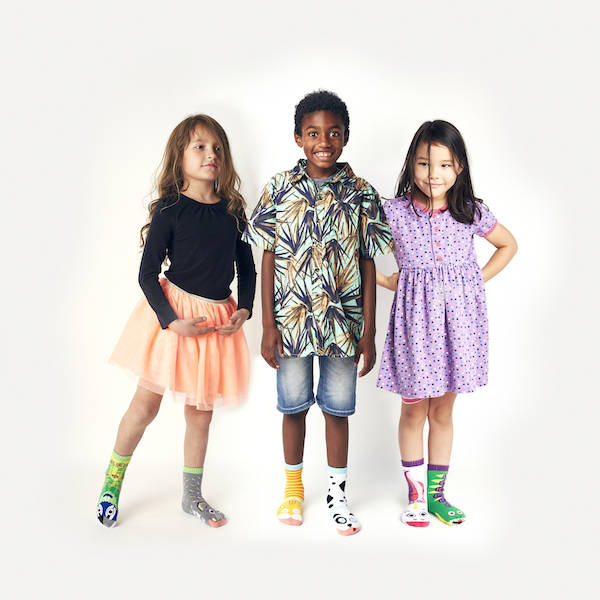 Pals Socks
Pals Socks is a company dedicated to "defeeting" bullies one foot at a time. Using mismatched socks to showcase how difference is cool, the line was created by a young L of LGBTQ living in Philly.
"I wouldn't say that me being attracted to ladies made me launch this brand in particular. I just am a very empathetic person, and was also a kid who was 'different,'" Lavon says.
"When I was younger I sometimes stuttered… I was weird, apparently. I want more kids to grow up being comfortable with people not exactly like them…I don't like seeing all this hate, bigotry, fear of people not exactly like them. I'm just trying to put more positivity into this world and create something that can create positive social change, not just a simple novelty," Lavon adds.
Pals encourage playful dialogue between two different friends — you don't need to match to be best Pals. Our hashtag is #defeetthenorm
You can find Pal Socks in L.A. at stores such as: Books and Cookies, the Library Store, Dustmuffin, and Ron Robinson. Or just visit palssocks.com
Nik Kacy Footwear
NiK Kacy Footwear is a brand inspired by the fashion needs of both its founder and the larger LGBTQ community.
NiK Kacy says they designed the first collection to provide a solution to address the divide between shoe designs and the gender binary. Being unable to find shoes that fit their gender expression and their feet.
"I still feel the discomfort and embarrassment of being mis-gendered on a daily basis. Most people I come into contact with mis-gender me. I try to take the time to educate them about what non-binary means and how making assumptions about one's gender is so archaic (not to mention politically incorrect and offensive)," Kacy says.
Their desire for gender equality extends beyond gender and features styles ranging from masculine, feminine, gender-neutral, to high-heels in a gender-equal size range from 34-47 (US women's 3.5 to men's 14). Subsequent releases include a unisex utility holster that is completely adjustable to fit all body spectrums.
Kacy's hope for the holidays, under the current administration, is that they're able to find a little piece of their souls and stop taking away the rights of so many deserving Americans.
"I'd like them to reverse most of the horrific decisions/changes they have made in the past 12 months… my Christmas wish this year, is to remove everyone in the administration related to or working for Trump and Pence and bring back BO [Barack Obama] and JB [Joe Biden]. I can wish for a miracle, can't I," Kacy says.
NiK Kacy is a Certified LGBT Business Enterprise. Visit the store online at nikkacy.com.
RounderBum
RounderBum is hoping to change the world one pair of men´s undergarments at a time.
With a growing trend of men who take care of their appearance, RounderBum created a men's line for those who want to look more attractive and athletic.
In comes RounderBum, offering men's shapewear. From a patented designed padding to seamless and fusing manufacturing, the company looks to help every man feel more confident, and look more, ahem, masculine.
RounderBum's signature padded technology uses hidden padding made of flexible polyurethane that conforms to every body shape, with hidden bands that lift and define the muscles with a subtle and discreet effect.
As retailer Andrew Christian, the famous men's undergarment store, closes shop with plans to relocate to Downtown LA in January, the men of WeHo can rest assured that RounderBum is anxious to help showcase the goods.
No date has been set for the grand opening of the new flagship store at the northeast corner of San Vicente and Santa Monica Boulevard, located where American Apparel once ruled.
In the meantime, Larry Block's Block Party is happy to be of service; Block Party carries some choice RounderBum gear.
RounderBum will be located at 802 North San Vicente Blvd., West Hollywood, and you can visit them online at rounderbum.com.
Barber Surgeons Guild
File this one away under the purely indulgent, but irresistible category.
Barber Surgeons Guild provides high-quality grooming products and services, combining grooming with advanced medical procedures, backed by Dr. Justin Rome, a plastic surgeon who runs and oversees the store.
BSG originates from the history of barber surgeons who were the medical and grooming experts throughout the Middle Ages.
BSG products are formulated by master barbers and an expert medical team; offering shampoos, conditioners, pomades, texture liniment and hair serums, each product is scientifically structured with an active ingredient to ensure hair is healthy, thick, stylish and strong.
In addition to the traditional barbershop experience, BSG also offers advanced hair therapies including hair regeneration.  It's artisanal grooming and a whole lot more.
Barber Surgeons Guild is located at 805 Larrabee St., West Hollywood. You can make an appointment by calling 310-975-7094. Or visit barbersurgeonsguild.com for more information.
Kane's cuisine: Chicken Milanese
LA Blade staff writer Christopher Kane shares his love and passion of cooking writing in a new weekly Sunday column
Editor's Note: What happens when you have a pandemic and a bored stay-at-home political reporter with extra time on his hands? LA Blade staff writer Christopher Kane decided that he would pursue his second love and passion of cooking and now he's sharing the results in a new weekly Sunday column.
WASHINGTON – This chicken breast may be boneless, but like a twink on an Atlantis cruise it's been pounded within an eighth of an inch of its life.
When it comes to poultry, I prefer bone-in/skin-on, for reasons that I will doubtlessly explain in a future column, but there is something special about this dish.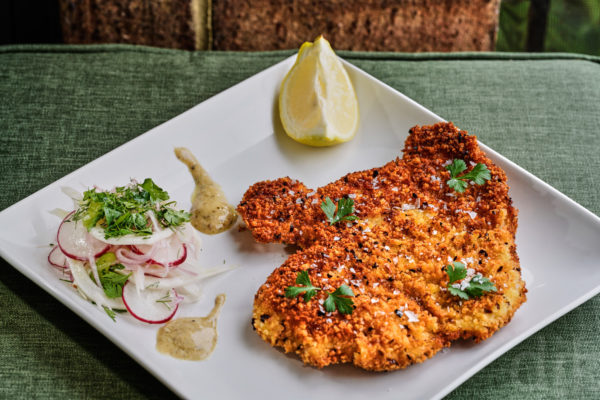 Chicken schnitzel, chicken Milanese, katsu, tonkatsu…there are some regional differences in how it's prepared, but the point is to take a large, flat-bottomed object (I prefer using my All-Clad fry pan) to a boneless skinless piece of meat (usually chicken, but often pork chops and occasionally steak) until it's very thin – and then bread and pan-fry it in oil or butter.
I will not and would never lie to you: it's not an inconsiderable amount of work. Unless you have the time and ambition (or, and this is key, someone who is willing to clean up), I wouldn't recommend attempting this on a weeknight. Hear me out, though – it's hard to screw up and it's sure to impress.
Another thing: people will tell you that you must coat the meat in flour before dredging it in the egg wash and applying the breadcrumbs. I'm here to tell you the flour adds nothing. It's an unnecessary step. Try it without the flour and tell me you missed it. You won't.
Unless you live in the Bavarian Alps, serving a breaded and fried piece of meat with something starchy like potatoes or rice would be…a lot. So, try it with this lemony salad instead.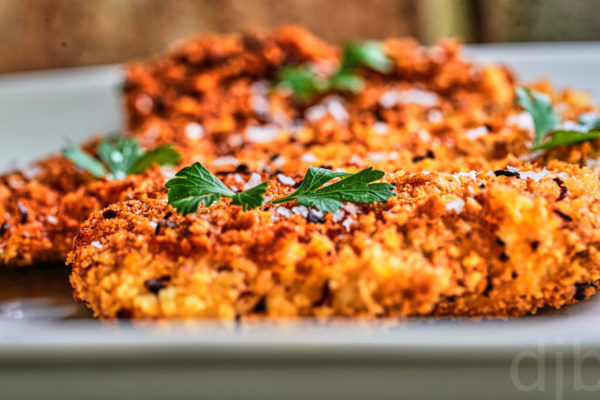 For our purposes, let's say you're using chicken and let's call it chicken Milanese.
Make sure your chicken is fully thawed. If it's really thick, slice it in half lengthwise (in which case you'll have another chicken Milanese, you lucky duck!)
Pound it like it's a bottom with daddy issues. Your chicken should be, uniformly, a fourth to an eighth of an inch thick
Season with salt and black pepper. How much salt? A teaspoon per pound. That was a callback to last week's column! Feel free to add paprika, chili flake, herbes de Provence…
Whisk an egg or two in a bowl with a teaspoon of water and dredge your chicken in the egg wash
Pour plain/original Panko breadcrumbs on a large plate or in a shallow baking dish (you'll need about a cup per pound of chicken) and press your chicken down, coating both sides. Repeat until you have an even coating
Heat about a third of a cup of olive oil in a fry pan, shake off excess breadcrumbs and add the chicken when the oil gets very hot. Cook for 2-3 minutes, flip, and cook the other side 2-3 minutes
This salad, especially when paired with chicken Milanese, is the perfect opportunity to use your preserved lemons. Another callback to a previous column! For the record, I totally forgot to add them until after my husband had snapped these photos. So, look at the salad pictured here and try to imagine it has a preserved lemon wedge diced up and tossed in. Delicious.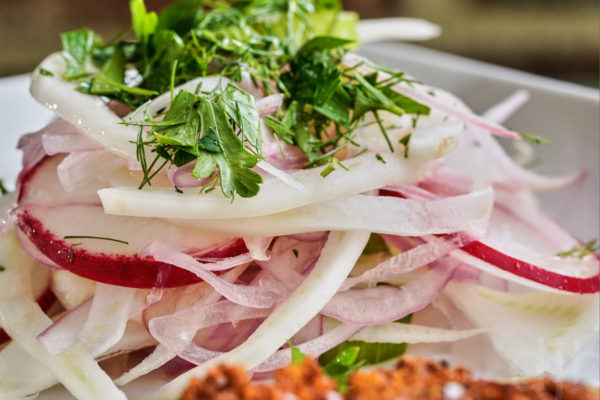 Using a mandoline or sharp knife, thinly slice a fennel bulb, a few radishes and two stalks of celery. Separately, thinly slice a shallot (or half an onion) and squeeze the juice from half a lemon over the alliums
Toss everything together to combine and top with roughly chopped parsley and fennel fronds, along with the preserved lemon if you've got it
To make the dressing, combine equal parts tahini and lemon juice. Add some olive oil (if you're using a quarter cup each of tahini and lemon juice, it should be about three tablespoons olive oil. Adjust your measurements accordingly.) Add a garlic clove, either grated with a microplane or finely diced, and season with salt and pepper
West Hollywood-based Grindr LGBTQ+ dating app goes public
"Grindr is well positioned to be a public company and will continue to expand the ways it serves the LGBTQ+ community"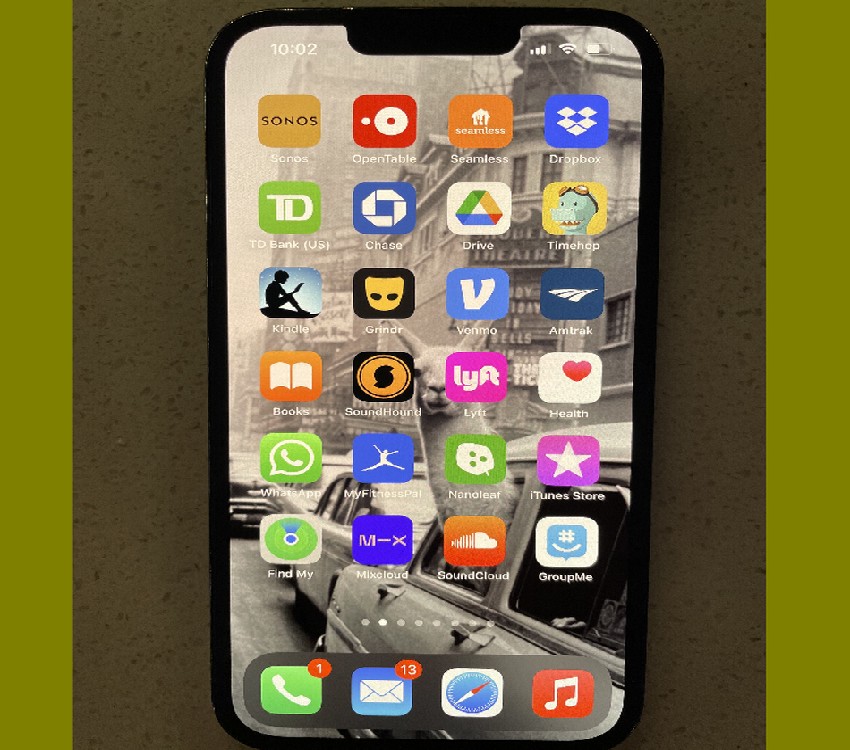 WEST HOLLYWOOD – The LGBTQ+ mobile phone dating app Grindr announced in a statement that it had merged with a special purpose acquisition company on Monday. The merger agreement gives the 13-year-old dating app company the ability to help pay off and satisfy debt as well as fund future growth.
The merger with Tiga Acquisition Corp. is a deal that values the combined company at $2.1 billion. The acquisition company will raise $384 million in cash proceeds, which will consist of $284 million of TAC's cash in trust plus up to $100 million in a forward purchase agreement.
Grindr, founded in 2009, is a widely popular dating app in the LGBTQ+ community, attracting 10.8 million monthly users in 2021, with 80 percent of its users being under the age of 35, according to the statement. 
"Grindr is the leading platform focused on the LGBTQ+ community for digital connection and engagement. We have a near ubiquitous global brand in the community we serve, impressive scale, best-in-class user engagement metrics and adjusted EBITDA margin, and we're still just beginning our monetization and growth journey," said Jeff Bonforte, Chief Executive Officer of Grindr.
"Grindr is well positioned to be a public company and will continue to expand the ways it serves the LGBTQ+ community, from products, services to the philanthropic and advocacy work done through Grindr 4 Equality," he added.
James F. Lu, Chair of Grindr's Board of Directors, said, "Bringing Grindr to the public markets with TAC furthers our mission to connect the LGBTQ+ community. This transaction is a milestone event, not only for our iconic company, our people, partners, and investors, but also for the community we serve around the world. We are grateful for the resilience, courage, and creativity that are some of the LGBTQ+ community's unifying characteristics. Lastly, we are thrilled to work with Ray Zage and Ashish Gupta and the entire TAC team, and appreciate their confidence and support in this important journey."
There have been some issues globally as the Hill reported: Chinese officials removed the dating app rom its Apple App Store in February, citing compliance issues with China's Personal Information Protection Law. 
The Personal Information Protection Law, which took effect at the end of 2021, requires that data stored in applications that is transferred to other locations be approved by government officials. The law also limits the personal information stored in apps.
The popular app also was removed from app market services from Chinese companies such as Tencent Holdings Ltd. and Huawei Technologies Co. Alphabet Inc.'s Google Play Store is unavailable in China.
Kane's Cuisine – Salt, revisited
LA Blade staff writer Christopher Kane shares his love and passion of cooking writing in a new weekly Sunday column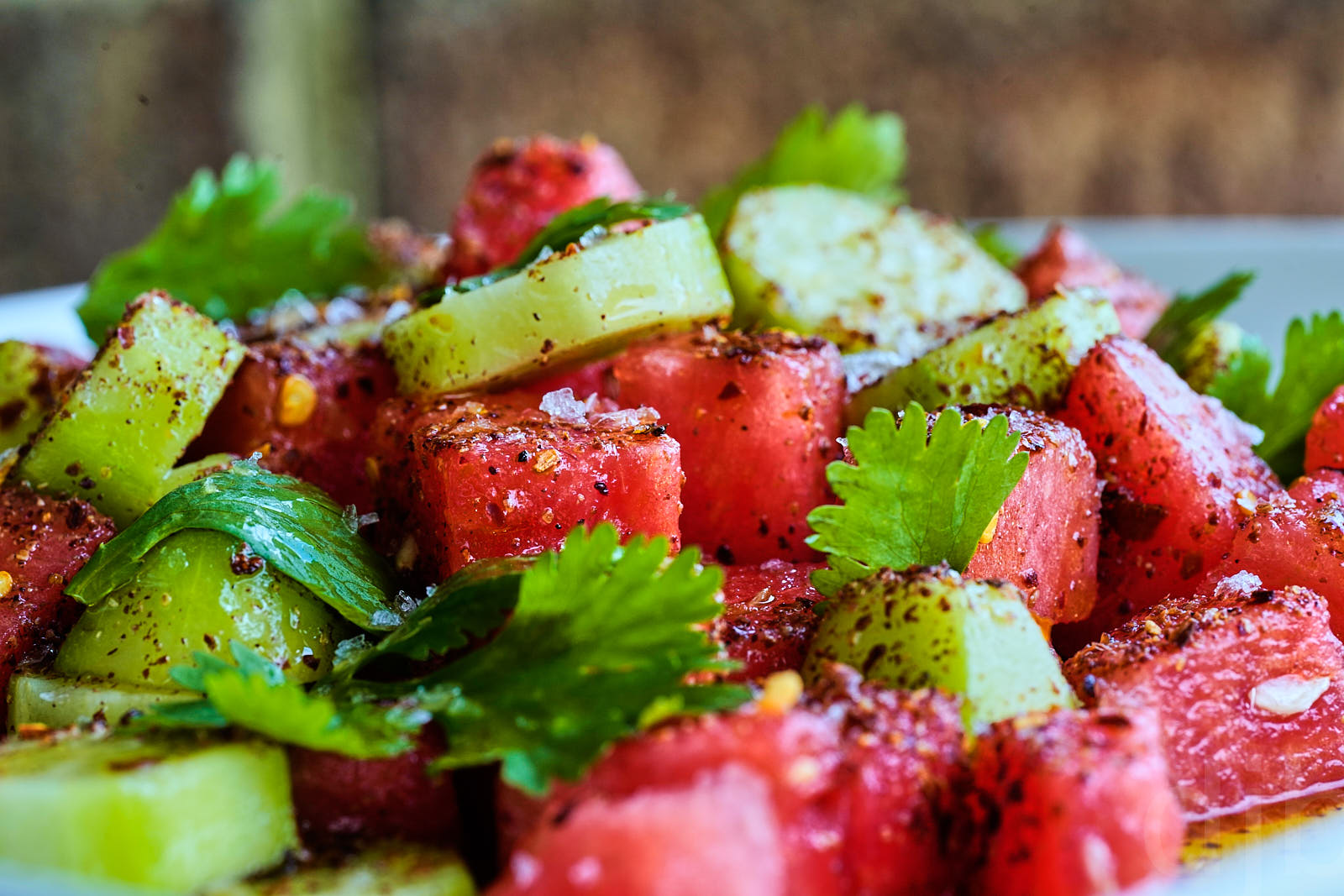 Editor's Note: What happens when you have a pandemic and a bored stay-at-home political reporter with extra time on his hands? LA Blade staff writer Christopher Kane decided that he would pursue his second love and passion of cooking and now he's sharing the results in a new weekly Sunday column.
WASHINGTON – Today, I have some ground to cover on the subject of salt, which seems appropriate in light of Justice Samuel Alito's tremendously salty draft opinion overturning Americans' reproductive freedoms.
A few years ago, Tina Fey caught some flak for a Saturday Night Live sketch in which she joked about bingeing on sheet cake to feel better about the Nazis marching through Charlottesville. Anyway, things are still bad five years later, so let's talk about food and pretend like this country isn't slipping into the nightmare dystopia imagined in Margaret Atwood's "The Handmaid's Tale." Okay? Okay?!
Why am I serving salt in today's column instead of a recipe? Well, it's because learning about the mineral's different varieties and how best to use them for maximum impact (flavor. I'm talking about flavor.) is absolutely essential for cooking and baking. (Also, spoiler alert: there is a recipe at the end. You're welcome.)
I don't know you, but I can tell you're not seasoning your food sufficiently. This is because most people aren't; because chefs' and skilled home cooks' institutional knowledge about salt has not, for the most part, shaped consumer behavior in the ways that it should.
After reading this column, I want you to see the plate pictured here with the three mounds of small white crystals and be able to identify them as types of salt rather than…whatever else it was that you thought they were. Hey, no judgment from me!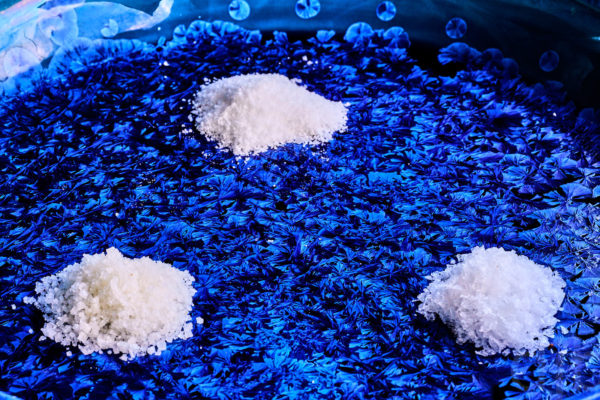 If you were to consult Gordon Ramsay or Ina Garten or [insert culinary artist of your choosing] about their practices and preferences, practically everyone would recommend kosher salt for most seasoning purposes and most would suggest finishing at least some savory and sweet dishes with either flaky sea salt or fleur de sel.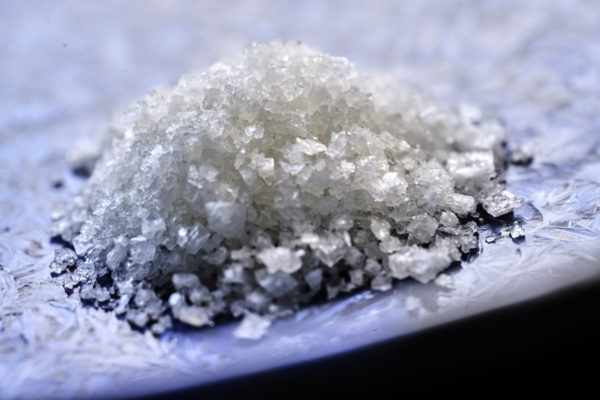 (Table salt, with its cube shaped crystals and high sodium content, is not to be used for either of these purposes. But before you toss it out, make sure you are getting enough iodine from other sources in your diet, because it is an essential nutrient.)
With substantially less sodium by volume and an uneven, flaky texture, Diamond Crystal is the brand of choice for kosher salt because you will be less likely to over-season your food past the point of no return, and the crystals will adhere better to what you're cooking rather than bouncing off as table salt is prone to do.
A few guideposts:
When cooking, you should generally season your dish multiple times, adding pinches of salt after each ingredient or set of ingredients hits the pan. For example, if you start a soup by making a mirepoix of carrots, celery and onion, season the vegetables as they begin cooking together, and then again after you add beans or chicken stock or whatever.
You should always season raw meat with kosher salt, one teaspoon per pound.
If you're boiling pasta or potatoes, add way more salt than you think is necessary. Taste the water with a spoon – it should be comparable to seawater.
Practice. Dice up a tomato and distribute pinches of salt over the fruit, tasting as you go, until it becomes unpleasantly over seasoned. Repeat the exercise with an unsalted cooked potato (or rice, or an uncooked vegetable…you get the idea.) It will eventually become intuitive, but as you learn to harness and master the power of salt, you will spoil a few dishes. It's worth it, trust me.
Fleur de sel and Maldon flaky sea salt are not exactly interchangeable. The former is more expensive and often comes in a yellowish or grayish hue, which is because it is harvested by hand. Regardless, they serve essentially the same functions: enhancing the flavor and appearance of your dishes. You'll notice the surface area of both salts is much greater than kosher or table salt crystals, but their flavor is milder because they're hollow (which also makes for a nice crunch). And seriously, look at the watermelon salad pictured here. There is a reason virtually all recipes pictured in cookbooks have a sprinkling of Maldon on top. It can make a bowl of microwaved ramen noodles look gourmet.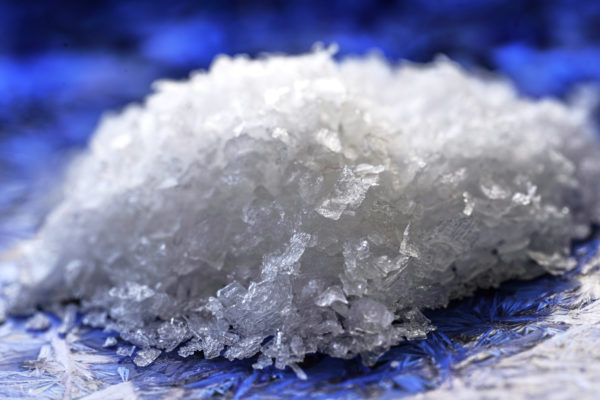 To make the watermelon salad, combine equal parts watermelon and cucumber. Drizzle with good olive oil and top with herbs like cilantro or basil. Season to taste with kosher salt, measuring as you go. When it starts tasting delicious, double the amount of sumac and sprinkle the spice over top of your salad. Finish with fleur de sel or Maldon flaky sea salt.