Indian Royal Amar Singh on a mission for equality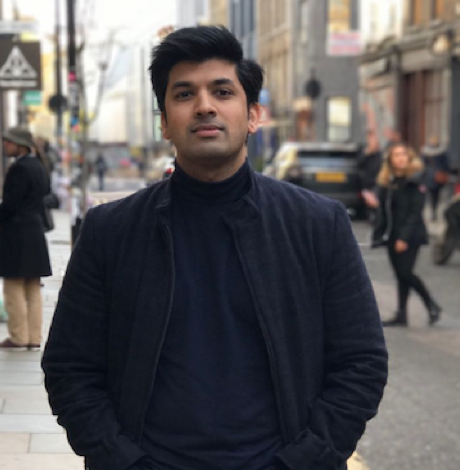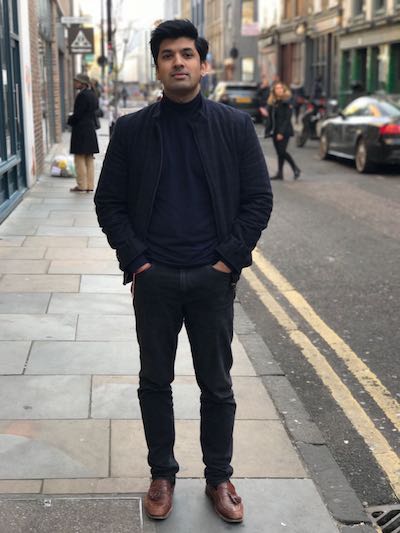 Actress Marlo Thomas tells this story about a trucker and a feminist sitting next to each other in a bar, getting drunk and arguing over women's oppression, equal pay and whether a woman should be president. They agree on nothing. But one thing they have in common—they both are men.  The feminist, Thomas says, is "a guy who gets it."
The story is instructive when thinking about Amar Singh, the 28-year old straight Harvard graduate Indian royal, born and raised in Britain, who is passionate about art, investments, targeted philanthropy—and aggressively but smartly championing women and LGBT rights. Without intention, Singh encapsulates the charismatic concern of presidential candidate Robert F. Kennedy during his trips to long-neglected Harlem—that family sense of noblesse oblige tossed to the wind as RFK humbly grasps the outstretched hand of a poor black woman desperate for someone to do something, not just pontificate on the hell of poverty.
Singh gets that, too. "There are three tiers of suppression: female, LGBT, and caste—which is actually meant to be illegal but prevails very heavily in India," Singh, a member of the Kapurthala Royal Family, told The Los Angeles Blade recently over tea at SoHo House in West Hollywood. No matter one's talent, education, or aspiration, the caste system dictates work and social relationships.  It perpetuates the notion of the "untouchables" common during colonial imperialism.
Singh wants to change that—along with the oppressive state of women and LGBT rights. And here's where Thomas' story is again instructive: he's working to change the culture—and with it, the political landscape—through one-on-one conversations.
For the past several years, the art collector and dealer has simultaneously created his boutique Amar Gallery  in London and funded a clandestine campaign in India to educate and change people's minds. He says he's building "an army of love."
"My grassroots group in India helps spread a message of peace in support of LGBT and women's rights because the reality is the majority of the country is being suppressed," Singh says. "A population of 1.1 billion and the majority of the country is suppressed. Now imagine if they were championed. We could have one of the greatest forces on earth. We certainly have the resources but when you have 800-900 million people who are downtrodden—how can we progress?"
Singh says he hasn't yet spoken with Prime Minister Narendra Modi about women's and LGBT rights—but he would like to. Modi assumed power in 2014, shortly after India's Supreme Court reinstated the repealed British colonial anti-gay law, Section 377 of the Indian Penal Code, that forbids "carnal intercourse against the order of nature" with punishment up to 10 years in jail.
There was cause for optimism at the prospect of the law being overturned during the recent pride parade in New Delhi, VOA News reported Nov. 18, after word spread that the court may review the ruling.
"Five out of the nine judges, it was a nine judge bench, actually questioned the validity of 377. To me that is amazing. I feel a little easier after the privacy judgment," Anjali Gopalan, founder of the Naz Foundation, told VOA, adding that the gay community felt "abandoned" in 2013 when the law was reinstated.
Singh, normally a very optimistic guy, is only cautiously optimistic. "I hope the prospect of abolishing the 377 penal code is not another false alarm," he says. "I hope the drums of India's pride parade beat louder and faster until the voices of hate are drowned out."
He is very confident, however, in "the power of conversation." As a parallel example of his initiative, he refers to the PBS documentary "Accidental Courtesy," the story of blues musician Daryl Davis' journey to convert KKK members from racism to at least friendship with a black man.
"Daryl Davis is an inspiration because he befriends over 200 members of the Ku Klux Klan," says Singh. "He actually, through conversation and education, asks the question: 'how can you hate me when you don't even know me?' And they transform and realize their ideals were wrong because their ideals encroached upon human rights. And these former Klan members are better people for that." Davis, he says, "did it so masterfully, I think I could learn a lot from his example."
But unlike Davis who can put his journey on television, Singh says his grassroots movement "is secretive because if people knew the individuals championing and spreading the message of peace and LGBT rights, their lives would be in danger. It's as simple as that."
And yet, they speak to thousands of people a year, sometimes at rallies, sometimes door-to-door, sometimes in their shacks.
"Education is the key," Singh says. "You have to educated people that it's OK to be gay, to support people who are part of the LGBT community, and to reason with those who are against it within, hopefully, safe parameters."
"I'm a passionate individual who truly despises that there are human rights atrocities which are carried on a daily basis," he says. "I've lost my cool in the past when meeting individuals who've said to me—and there have been many—'gay people deserve to die.' 'Gay people must be locked up.' SINGLE QUOTE MARKS Same thing for women. And I've realized over the years, since I was a teenager and certainly a little bit more overzealous, that we have to get to a neutral point to help each other progress."
People in India, while intensely patriotic, sometimes need to be reminded of their exquisite history, religious texts and contribution to humanity—and the fact that India was one of the first countries in the last century to elect a female as Prime Minister—Indira Gandhi, Jan. 19, 1966  and elect a non-national as head of a political party,' he notes. In 2015, India also elected Madhu Bai Kinnar, a trans woman from the lowly Dalit caste, as mayor of Raigarh, in the state of Chhattisgarh.
Since Singh is funding the initiative "proudly out of my own pocket," he has determined to be careful and strategic in his philanthropy while still fueling his passion for equal rights.
"In the past, I've raised and donated a lot of money to organizations in India—but truthfully, most of the money never got to where it needed and I was just fed up. I was sick of burning money," he says. "And I reassessed the situation and thought how can I really make an impact? How can I effect change in a positive way, which is going to help people's lives?"
Yes, there are good charitable organizations such as his gay friend Prince Manvendra Singh Gohil's Lakshya Trust  that helps people with HIV/AIDS. "But now, I don't answer to anybody. I answer to myself and it's all my own money and it gets to people who need it," he says.
Additionally, once every three years, he picks a charity he can back. This year it is the Andrea Bocelli Foundation for whom he is an advisor and ambassador. "The reason I chose it is because it focuses on Haiti," he says, "and the money raised goes to the people who need it."
Singh got the idea for his grassroots movement in 2008-2009 when he was speaking around the country in support of LGBT rights and movement leader Prince Manvendra Singh Gohil.
"I was getting contacted by people through Facebook, email, in person, mostly, saying, 'we live in fear. We live in fear of our parents, even.' That was the thing that always got me – that there are so many parents that just wouldn't be accepting. Singh And then I would meet people on the other side who would say what I'm doing is 'disgusting and filthy supporting LGBT rights. It's not right,'" Singh says.
That's when he began to examine the impact of his philanthropy and re-think how he could serve both "the person who needs a shoulder to cry on, the person who lives in fear of their own parents—and the parent who says it's disgusting, who is willing to maybe even kill his or her own child. That's education—that's grassroots and that has to be done carefully."
So he hired gays and allies to go town to town to find people who "might just be willing to have a conversation, maybe even a debate in a low-profile setting" over women's and LGBT rights.
Singh credits his family for instilling in him his drive for justice and equality. "I've been raised by a family who has been dedicated to improving India and human rights," he says.  "My grandmother was a women's right's activist and she came to England with my father. Born in 1920, she died this year. "She was a princess and she championed the everyday person. She was also an educator." And she saw first hand the horror of civil war, having been in Lahore, Punjab after India got its independence and divided into India and Pakistan.
"She was right there, at the center when the bloodshed was taking place," he says. "She lived with us in our family home in England, so I was raised by her. And by my mother, who was an inspirational and strong female figure who always believed that there is no difference between male or female."
Because she wasn't from a royal family, Singh says, his parents endured some opposition to the marriage. "So you begin to see that even within my nuclear family—there's a strong sense of human rights, equal rights and justice to serve people," he says. "So growing up in that environment from day one, I was liberal and I believed that as long as no one was getting physically or emotionally hurt – they should do whatever they want – gay, straight or otherwise—and everyone should have equal opportunities."
Singh's father's brother, Kanwar Vishvjit Prithvijit Singh, "a chief minister and a great politician in India who was also dedicate to ameliorating the country," passed away on Aug. 6, 2017.  His wife, Vijay Thakur Singh, is the current Ambassador from India to Ireland.
Singh, who has been an art dealer for eight years, celebrates his heritage and the diversity of artists—explicitly promoting women and LGBT artists—in his gallery, which opened in London January 2017.
But he is also intensely cognizant of the "fervid" patriotism in India and the wonders of that country.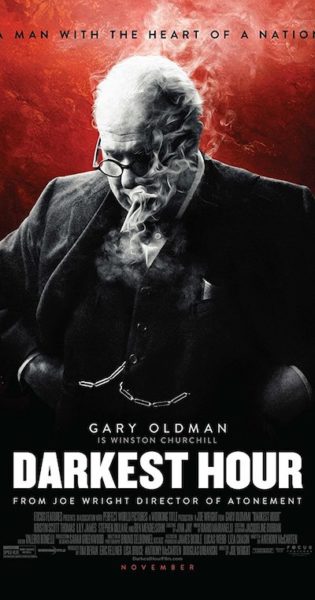 "Gandhi  was a patriot. So was Nehru.  We reclaimed our country back [from the British] through patriotism. Unfortunately, the country was divided," he says. "I view people in Pakistan as my brothers and sisters. But it is a shame that the country was divided—and that was an act that [British Prime Minister Winston] Churchill was instrumental in and led to the blood shed of millions of people."
While history portrays Winston Churchill as perhaps the greatest leader against the Nazis in World War II, there is a darker side that history tends to ignore.
"Talking about the Bengal famine in 1943, the Prime Minister who led Britain to victory in World War Two, said: 'I hate Indians. They are a beastly people with a beastly religion. The famine was their own fault for breeding like rabbits,'" wrote the Independent UK.
That famine, caused by British imperialism, caused up to 3 millions deaths from starvation.
For Singh, it's not just history, it's personal—the partition of India and Pakistan in 1947 that resulted in between 12 and 15 million Hindus, Sikhs and Muslims being murdered  is like an ancestral scar. "Sikhs mostly remained in Punjab and I'm a Singh, which is of Sikh heritage. And they are the ones who were really butchered because they were traveling back to parts of the country which was being divided. And they were being killed on trains—these are stories that are throughout history," he says. "It's a great shame a whole country was divided based on religious conflict."
This December 22 a new movie about the "darker side" of Winston Churchill is coming out. But it is unlikely to show the racism that kept him from being the first choice for Prime Minister.  That was left to the others during the commemoration of the 50th anniversary of his death in 2015.
"On the subject of India," said the British Secretary of State to India:   "Winston is not quite sane… I didn't see much difference between his outlook and Hitler's."
When Mahatma Gandhi launched his campaign of peaceful resistance against British rule in India, Churchill raged that Gandhi: "ought to be lain bound hand and foot at the gates of Delhi, and then trampled on by an enormous elephant with the new Viceroy seated on its back. Gandhi-ism and everything it stands for will have to be grappled with and crushed."
In 1931, Churchill sneered: "It is alarming and also nauseating to see Mr. Gandhi, a seditious Middle Temple lawyer of the type well-known in the East, now posing as a fakir, striding half naked up the steps of the Viceregal palace to parley on equal terms with the representative of the King-Emperor."
Even a person of immense privilege can feel the sting of racism and otherness. For Singh, that awareness has lead to passionate empathy and the calling to seek justice.
Singh says he grew up around gay people—his family's friends and well, "it's just England. It was normal to me. Two men, two women—very normal to me."
So it hurts him when he receives messages from young gays who are suicidal because of rejection from their parents. He has helped these young people "realize it is OK to love whomever you want to love. These people are so abused that they don't even realize they can love. And that is powerful to me. I have to work smart. So at this point it's about building my resources through art, through investments to get a full army of love – thousands of soldier supporting and championing these individuals. That's my goal."
Singh is angry with politicians who try to legislate anti-gay laws, especially with so many other issues to deal with, such as possible nuclear war with North Korea and climate change.  "Why is it that millions of people around the world in positions of authority are dedicating their time to anti-LGBT legislation?" he asks. "What is the world without love?"
Therefore, Singh says in an almost hushed voice, he hasn't ruled out running for office himself.
"I'm not ruling out my own political involvement," he says. "And it might not even be in India. It might be in my country of birth—it might be in England. Impact."
Then the spark catches fire. "There's just a lot of nonsense I see in political spheres in England and India," Singh says. "There are politicians who are not fulfilling their pledge as a public servant. They're self-serving.
"I believe in unity. I'm shocked at the far right in England and the state of affairs. I live in Shoreditch and I'm not proud to admit this—but I live in fear. In the last three months, 12 brown men have been attacked with acid by ignorant people in the far right who are attacking people they believe to be Muslim. Those attacks have happened in a one-mile radius from my apartment. India has acid attacks but it's happening now in England. And it was just released last week that 50% of police stations in London are being shut down because they're underfunded.
"Somebody needs to rise up and say 'Enough of this nonsense! There's all this talk. We need action! We need to actually have a system in place that helps those who need it. We need a system to champion every person working across the UK so they can understand how to save for their futures," Singh says, as if developing  a campaign out of his pure passion. "And racism is on the rise. I haven't ruled it out."
If he ran, it would be a "real people's campaign—one where I mean it when I say I'll be a public servant. I consider myself a public servant now. I think anybody who's been born into privilege should be," Singh says. "But with politics, you can at least stand up legally for the people. And maybe even come face to face with those other legislators who are trying to oppose LGBT rights. It's not just India. We have a big fight to overcome."
Singh ended the enlightening conversation without coming out as a feminist. But he sure could pass as one.
ILGA-Europe: New program for racialized LGBTQ+ communities
The new initiative will be supporting up to 15 organizations' work on socio-economic justice for racialized LGBTI communities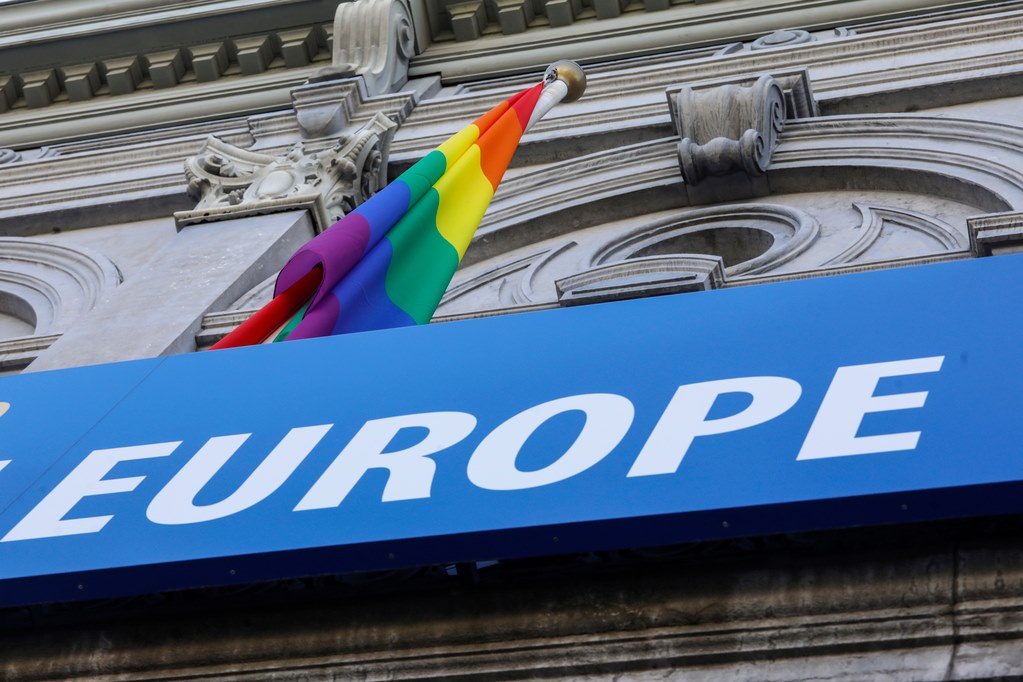 BRUSSELS, Belgium – ILGA-Europe announced a new two part 12-month program focused on the work being done by and for racialized LGBTQ+ communities across Europe this week.
According to the international LGBTQ+ advocacy non-profit, the new initiative will be supporting up to 15 organizations' work on socio-economic justice for racialized LGBTQ+ communities through a combination of grants and other resources.
The program has two interconnected components:
Financial support for the implementation of a project (up to 20.000 euro per project), AND
Learning and networking that will bring grantees together (on-line) on a regular basis to exchange learning, share challenges and solutions, build solidarity and find points for collaboration and inspiration.
The aim of this program is to:
Bring together a group of up to 15 European LGBTI organizations/groups across Europe that work on addressing the intersectional impact of socio-economic injustice, racialization, racism and supremacy and specific harms affecting the lives of racialized LGBTI communities across Europe.
Support, strengthen and advance their work on socio-economic justice for racialized LGBTI communities through a combination of grants and regular peer-learning/networking meetings.
ILGA-Europe noted that currently, the LGBTI movement across Europe operates in an increasingly hostile environment that directly affects the lives of LGBTI communities and the work of activists.
This environment is marked by anti-rights opposition, anti-democratic developments, rising unemployment, economic crises, ongoing and brewing geo-political conflicts, deepening structural inequalities, fear-mongering, mounting transphobic, and sexist and racist rhetoric and violence.
In a statement, ILGA-Europe said:
"So many organizations and groups have been doing incredible work and contributing to change, while at the same time being historically excluded from funding. By supporting these groups, we also wish to recognise and acknowledge the specialized knowledge and skills involved in addressing intersectionality. This can mean anything from exposing structural oppressions that shape harm; building and sustaining the resilience of racialized communities; developing and applying anti-racist, feminist and alternative approaches; to working through – and in spite of – institutional violence and trauma.
This programme expresses our commitment to continue our engagement with socio-economic justice and to strengthen our work on anti-racism. We see a great value for the wider movement in making the work of the organizations supported, disseminated and visible. We see an opportunity to bring the learning from this programme to the wider movement, as we believe that solutions and approaches that include a few will pave the way and point to the solutions for many."
Key information & details:
In selecting proposals, ILGA-Europe will prioritise projects that:
Demonstrate clear understanding of how the intersection of LGBTI identities, socio-economic injustice and racialisation works in their local contexts
Present a clear plan for how the envisaged change is going to come about in these contexts
Seek to establish practices/tools/solutions that can live beyond the project's lifetime
Have the potential to enhance the movement's thinking on anti-racism and working towards socio-economic justice in general and for socio-economic justice for racialised LGBTI communities in particular.
Respond to the framework, aim, objectives, and areas of work of this call
Are implemented by LGBTI-run organisations and initiative groups in Europe that have history and practice of working with and for racialised LGBTI communities
Deadline & Timeline:
Proposals should be submitted using the attached application form and budget template. The last day to submit your application (deadline) is 2 April 2023, Sunday, 23:59 CEST.
We will review applications, decide on projects to be supported and inform all applicants about the results of the review via the e-mail address provided in the application by 5 May 2023.
Contracts will be signed with organisations in May 2023. Successful applicants should be available to respond to requests during that period. The project must start on 1 June 2023.
To submit an application or if you have any questions in the preparation of your project proposal, please contact:

[email protected]
Questions?
If you have any questions in the preparation of your project proposal please submit them via e-mail to [email protected]
We will answer all of your questions via e-mail and then publish answers on a dedicated ilga-europe.org website page on 27 February and on 23 March, in order to share the information among all applicants.
Call for Applications DOWNLOAD