AIDS Diary, October 16, 1992
Remember their names: William F. Chafin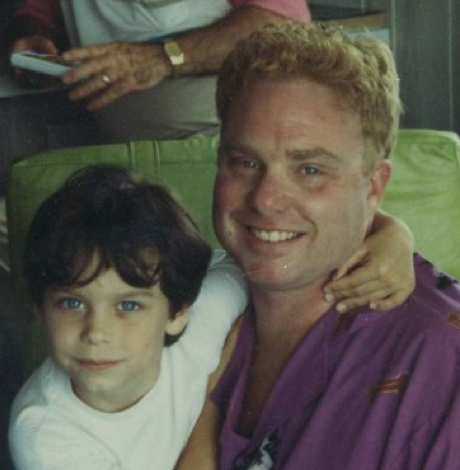 I wrote this stream of consciousness diary entry the morning my best friend died after suffering AIDS related complications in October 1992. It's really hard to believe it was 25 years ago.
I rummaged through some old papers tonight and found a partially filled diary that I had forgotten about. What a different time.
I leafed through it and realized it covered the period of time when so many of my friends were dying of AIDS. One page was filled out thoroughly and it turned out to be a vivid reminder of the darkness we lived through. It's filled with details that stand in such contrast to the changes we enjoy today. The page captures the experience so common to a generation of LGBT people and allies who became so motivated to change the world.
As I reread it for the first time in many, many years, I wondered how young people could possibly understand or appreciate what we went through and how hard we had to fight. I actually found myself somewhat bitter about it.
A proper memorial should seek to tell a person's story and capture their personality. This is not that. It's more like article meant to revive an emotional life many of us have chosen to forget and to memorialize our pain,
Bill would be horrified by the relapse of our culture with the rise of the alt-right and the Orange madman he already knew to be insane. It would have been unimaginable.
Were he still alive today, he would be an ardent proponent of PrEP use and access. And he would be, as he was then, an advocate for people of color and transgender people.
He was not only one of the most influential people of my life, he had a massive impact on all of his friends and his community. Together Bill and I launched America's first gay glossy newsmagazine (it later became a newspaper that continues to publish today, Gay City News in New York); he funded ACT UP and Community Research Initiative on AIDS, AmFAR, GLAAD, HRC and so much else. But his heart, above all things, was the most extraordinary thing he possessed.
I still love you, Bill. And I think of you all the time.
I can't think of you with out thinking of Amanda Rubin, who introduced us, knowing we'd love one another as deeply as we did.
I know this article and my diary entry does not really capture who you were, but that's for you and me. That's our secret.
I still love you. Thank you for being in my life and thank you for continuing to influence it. You gave me gifts I will never lose.
Thank you
October 16, 1992
Last night we let Bill go.
We decided last night it had to end and we did what we had to do to help him.  I made sure he was clean and comfortable and that his favorite music was playing. Dead Can Dance. The neighbors must have know what was up. No one said a word about the music blasting through the night, until at least 5 am.
I swear he loved it.
He knew when I opened the window.
Don't ask me how I know he knew.  He had been unconscious for about 4 days now. Our relationship has been energy for a long time now.
It's cold outside and the silk white curtains rippled when we opened the window near the head of his bed. At one point it caught Bill's eyes and Deborah, his sister, told me knew he saw the ripple and in that moment that she realized he was soon going to leave. She had accepted it and was ready.
She got up and turned the music up even louder and we lit a few more candles.
The nurse helped us as best he could. We decided we'd amplify the morphine.
We kept turning up the morphine and adding benydryl to the his port. Every time we added it we all looked at one another, like people in agreement or in a pact or in need of reassurance.
I kept thinking about everything we'd been through to that point. The brain tumor diagnosis, Stantons' family coming in and trying to take possession of all his belongings after he died, fighting with the insurance companies for drugs and therapies and hospitals and the banks and the family lawyers, keeping secrets from Bill shit we knew would traumatize him, having to shut the doors off to his family and friends, talking to Bill about the choice of having to shut the magazine down or dump more money into it before he died.  He wanted to fund it but his financial status was not clear and I couldn't bring myself to go to his bedside with his check book again. The damned will.  How many times are people going to call him before he dies.  I don't care. Everything is so just out of reach.
I've spent so much of the last year living here and ignoring my boyfriend. I've tried to included him, but who the hell would want that? Douglas has grown away from me and I am distant. I don't want to hurt him. I don't think it's fair that we try to stay together but maybe now that Bill has died we can try again and pick up where we were. But where were we? There really never was a moment in the last 4 years that I wasn't consumed by someone among my friends dying. He's managed to dodge that bullet; I am not aware of any of his friends dying.
Why am I thinking about me? Oh, maybe because I don't think of me at all?
I have given over the better part of these past few years bouncing between hospitals on a near daily basis and taking care of everyone.  My entire family of friends centers around them. Chris, Stanton, Bill, Eric, Joshua, Mark and running to Tennessee to say goodbye to Dan. And now David. God damnit. What fucking god?  Wow, I wrote that down? Nothing is untouched. My entire world is disconnected by my attachments to this.  I live and breath not much else.
Last night when Bill was dying, I was holding his hand and his sister Deborah's hand.  We had been unable to speak or cry aloud and and our tears were streaming in silence. We knew he was in his final moments. He began gasping for air, like a fish out of water. He was drowning. His chest was heaving and pausing and the pace began picking up and stopping then picking up again and he was making noises I never knew before. We cried aloud and got close to him and said our good byes.  I can't write well enough to recreate his death. It was almost like he saw the possibility of something and was running to it.
God, I thought. I thought of God. Why did I think about God?
Something moved me to tell Bill, "You did not make any mistakes, Bill. You lived a good life, you loved and so many people loved you," I whispered in his right ear.  He turned to me. He turned straight into my fae. He look straight at me and I said, "Go peaceful." After a second he looked away. Maybe god came to my mind because I didn't want him to go or maybe because I knew how much he had struggled with fundamentalist crap. I wanted him to know he lived a good life.  Why did I leave the participle dangling? "Go peaceful." I will never forget doing that. He was an English major at Georgetown and the last word he heard was a dangling participle.
I swear I saw his soul leave. His eyes brightened and he looked up, so resolute and noble.
I moved away to give him space and his sister stood up and kissed him on the forehead and said good bye. And I went to her side and looked over her shoulder at his face. I had closed his eyes.
There was an energy radiating about his body and I opened all of the windows when the nurse left the room. He called to let Dr. Sonabend know Bill had died. It was only a few weeks ago that he had told me Bill's brain was being pushed out of the back of his skull. This disease is pure evil.
Debora and I sat with Bill, telling him we loved him. His color changed slowly, then rapidly and I decided we should give him time in solitude and quiet. So we turned the music off and Deborah decided to move the candles to the window, slowly and kind of ceremoniously.
He was gone. That was it. The rage, the anger, the laughter, love, his opinionated demeanor, joy, the struggles, so much just slipped away.  Something tangible flew out the window — his soul left. It resonated through the entire room. Somehow it was hard to believe that the body that was laying in his bed, in the living room of that house on East 11th Street had generated so much passion for so many people, his parties, endless summers in the Pines, his strong character and gregarious, almost aggressive nature. Thank god he got to see Bill Clinton take George Bush down that debate; he loved Clinton, hated all things Republican. We should have let him smell pot as he was dying.
I am waiting for Douglas now. I just called him. He seem surprised and relieved. But he also cried and told me he loved me.
Tony, Kip, Mark and Jan are on their way.  Did I call them? I guess Marc or the nurse did. I hope someone calls Michael.
I'm 31 years old. Will this never end? This year has been living hell. There has not been a single minute that AIDS did not occupy my brain. I'm paralyzed. I'm lost.
Bill's gone. What am I going to do? What now? I have to call D.E.
Everyone is here now.  We are all unable to say much. Even crying together is hard. We're waiting on the mortuary. One by one everyone is going to sit alone with him.
I think they are here. Debra broke down and I want to also, but I want to watch as they get Bill ready.
I just walked outside with him and with the undertakers. I kept my hand on his head the whole way down the steps and into the streets. It's just so surreal to accompany your best friend's body into the middle of a busy Manhattan street. They had him draped in purple and gold velvet; I think he would have hated that.
I got to kiss his head again as they move him in and closed the door. I couldn't take my hand away from the hearse but it pulled slowly away from me.
Scott Morgan passed by while walking his dog as I returned up to the building. He knew instantly. He was so incredibly moved, angry and sweet.
It's just so quiet here now. I can't stay. Everything has scattered now.
HIV speeds up body's aging within three years after initial infection
Living with HIV infection is associated with early onset of aging-related chronic conditions, sometimes described as accelerated aging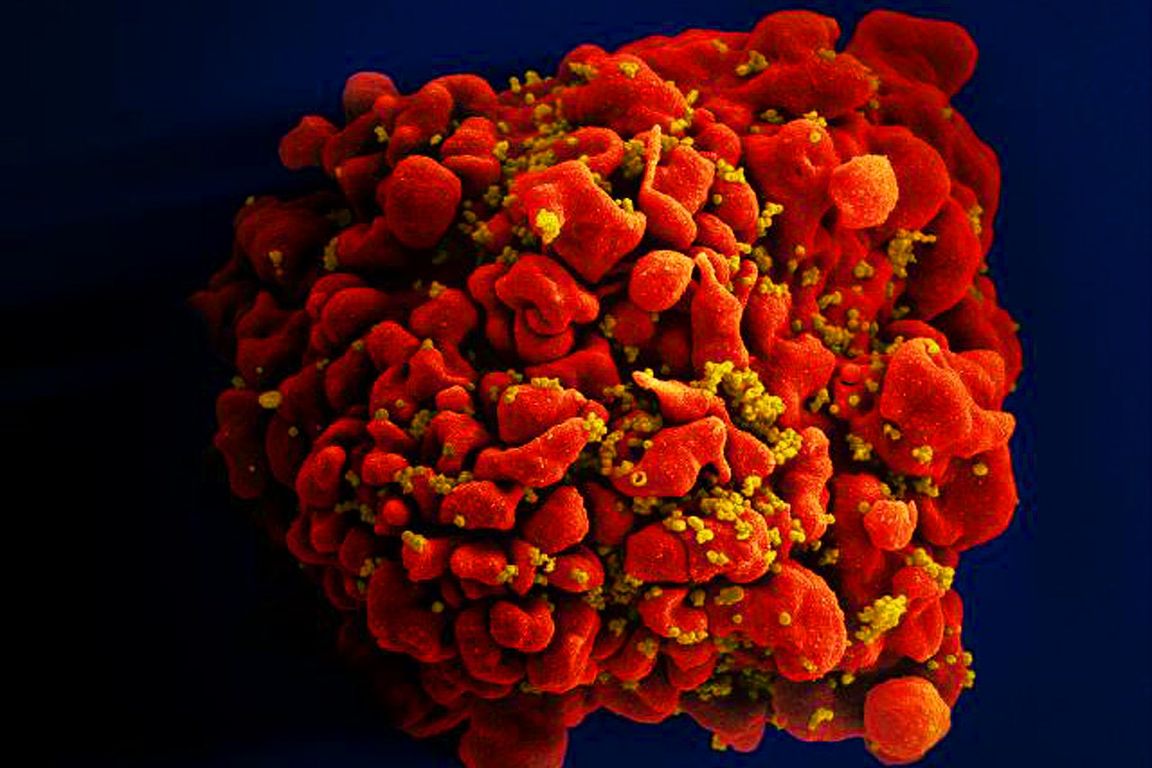 LOS ANGELES – A study published by researchers from the division of hematology and oncology at the David Geffen School of Medicine at UCLA at the end of June revealed that HIV has an "early and substantial" impact on aging in infected people, accelerating biological changes in the body associated with normal aging within just two to three years of infection.
"Our work demonstrates that even in the early months and years of living with HIV, the virus has already set into motion an accelerated aging process at the DNA level," said lead author Elizabeth Crabb Breen, a professor emerita at UCLA's Cousins Center for Psychoneuroimmunology and of psychiatry and biobehavioral sciences at the David Geffen School of Medicine at UCLA. "This emphasizes the critical importance of early HIV diagnosis and an awareness of aging-related problems, as well as the value of preventing HIV infection in the first place."
According to the results of the study published in the Cell Press open source journal iScience, the findings suggest that new HIV infection may rapidly cut nearly five years off an individual's life span relative to an uninfected person.
The study's authors noted that despite a significant increase in life expectancy because of treatment regimes now available to patients, there is mounting evidence that living long-term with Human Immunodeficiency Virus (HIV) and antiretroviral therapy, even when clinically well-controlled, is associated with an earlier than expected onset of chronic conditions such as heart and kidney disease, frailty, and neurocognitive difficulties.
The research team analyzed stored blood samples from 102 men collected six months or less before they became infected with HIV and again two to three years after infection. They compared these with matching samples from 102 non-infected men of the same age taken over the same time period.
The UCLA team said that this study is the first to match infected and non-infected people in this way. All the men were participants in the Multicenter AIDS Cohort Study, an ongoing nationwide study initiated in 1984.
"Our access to rare, well-characterized samples allowed us to design this study in a way that leaves little doubt about the role of HIV in eliciting biological signatures of early aging," said senior author Beth Jamieson, a professor in the division of hematology and oncology at the Geffen School. "Our long-term goal is to determine whether we can use any of these signatures to predict whether an individual is at increased risk for specific aging-related disease outcomes, thus exposing new targets for intervention therapeutics."
The researchers noted some limitations to the study. It included only men, so results may not be applicable to women. In addition, the number of non-white participants was small, and the sample size was insufficient to take into consideration later effects of highly active antiretroviral treatment or to predict clinical outcomes.
There is still no consensus on what constitutes normal aging or how to define it, the researchers wrote.
The full study is available here: (Link)
U.S. announces more funding for HIV/AIDS fight in Latin America
Jill Biden made announcement on Saturday in Panama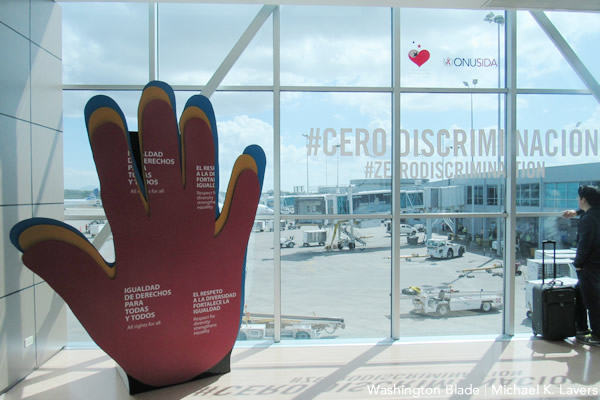 PANAMA CITY — First lady Jill Biden on Saturday announced the U.S. will provide an additional $80.9 million to the fight against HIV/AIDS in Latin America.
Biden during a visit to Casa Hogar el Buen Samaritano, a shelter for people with HIV/AIDS in Panama City, said the State Department will earmark an additional $80.9 million for President's Emergency Plan for AIDS Relief-funded work in Latin America. A Panamanian activist with whom the Washington Blade spoke said LGBTQ+ people were among those who met with the first lady during her visit.
Pope Francis visited the shelter in 2019.
"I'm glad we have the opportunity to talk about how the United States and Panama can work together to combat HIV," said the first lady.
Michael LaRosa, the first lady's spokesperson, noted Panama will receive $12.2 million of the $80.9 million in PEPFAR funding.
"This funding, pending Congressional notification, will support expanded HIV/AIDS services and treatment," said LaRosa.
UNAIDS statistics indicate an estimated 31,000 Panamanians were living with HIV/AIDS in 2020. The first lady's office notes the country in 2020 had the highest number of "newly notificated cases of HIV/AIDS" in Central America.
The first lady visited Panama as part of a trip that included stops in Ecuador and Costa Rica.
The Summit of the Americas will take place next month in Los Angeles. The U.S. Agency for International Development and PEPFAR in April announced they delivered more than 18 million doses of antiretroviral drugs for Ukrainians with HIV/AIDS.
New highly-infectious variant of HIV discovered by Dutch scientists
This new variant of HIV-1 damaged the immune system twice as fast, "placing individuals at risk of developing AIDS much more rapidly"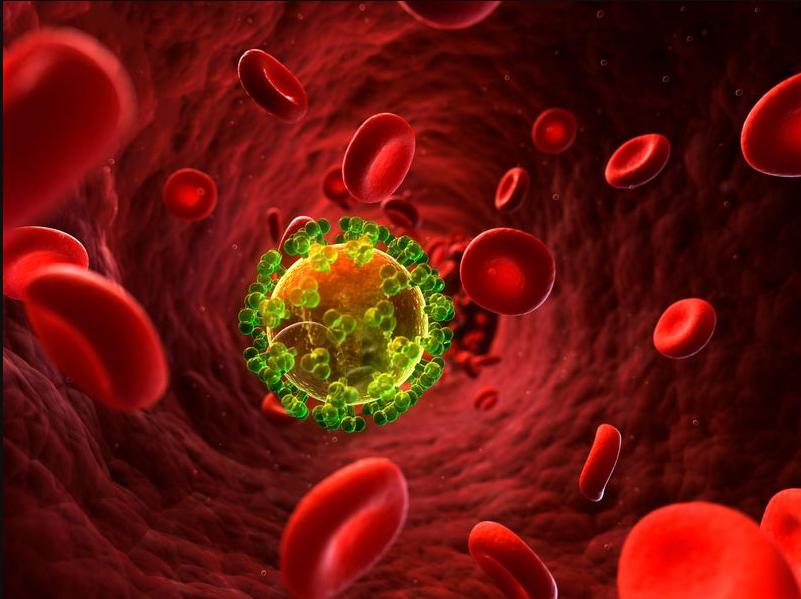 CAMBRIDGE, UK – A study published this week by Science (journal) detailed an alarming discovery by researchers, clinicians and epidemiologists in the Netherlands of a new, highly-infectious mutated variant strain of the human immunodeficiency virus, (HIV), circulating in the country.
The BEEHIVE project – which stands for "bridging the epidemiology and evolution of HIV in Europe and Uganda," detailed the findings which showed that a distinct subtype-B viral variant of HIV-1 damaged the immune system twice as fast, "placing individuals at risk of developing AIDS much more rapidly", and those with this variant were at a higher risk of transmitting the virus to others.
The variant, known as the "VB variant", causes CD4 cell decline to occur twice as fast in infected individuals compared with other viral variants. This is a clinical hallmark, or "signature" of the extent of damage caused by the HIV virus. In addition, those infected with the VB variant also demonstrated an increased risk of transmitting the virus to others, the data suggests.
Individuals infected with the new "VB variant" (for virulent subtype B) showed significant differences before antiretroviral treatment compared with individuals infected with other HIV variants:
Individuals with the VB variant had a viral load (the level of the virus in the blood) between 3.5 and 5.5 times higher.
In addition, the rate of CD4 cell decline (the hallmark of immune system damage by HIV) occurred twice as fast in individuals with the VB variant, placing them at risk of developing AIDS much more rapidly.
Individuals with the VB variant also showed an increased risk of transmitting the virus to others.
The project's researchers, clinicians and epidemiologists did determine however, that those infected with the VB variant had "similar immune system recovery and survival to individuals with other HIV variants."
However, the researchers stress that because the VB variant causes a more rapid decline in immune system strength, this makes it critical that individuals are diagnosed early and start treatment as soon as possible.
BEEHIVE project's lead author Dr Chris Wymant, from the University of Oxford's Big Data Institute and Nuffield Department of Medicine, said: "Before this study, the genetics of the HIV virus were known to be relevant for virulence, implying that the evolution of a new variant could change its impact on health. Discovery of the VB variant demonstrated this, providing a rare example of the risk posed by viral virulence evolution."
"Our findings emphasize the importance of World Health Organization guidance that individuals at risk of acquiring HIV have access to regular testing to allow early diagnosis, followed by immediate treatment. This limits the amount of time HIV can damage an individual's immune system and jeopardise their health. It also ensures that HIV is suppressed as quickly as possible, which prevents transmission to other individuals," Senior author Professor Christophe Fraser from the University of Oxford's Big Data Institute and Nuffield Department of Medicine, added.

In its Global HIV & AIDS statistics — Fact sheet, the UNAIDS Secretariat detailed the statistical data: 
GLOBAL HIV STATISTICS
28.2 million people were accessing antiretroviral therapy as of 30 June 2021.
37.7 million [30.2 million–45.1 million] people globally were living with HIV in 2020.
1.5 million [1.0 million–2.0 million] people became newly infected with HIV in 2020.
680 000 [480 000–1.0 million] people died from AIDS-related illnesses in 2020.
79.3 million [55.9 million–110 million] people have become infected with HIV since the start of the epidemic.
36.3 million [27.2 million–47.8 million] people have died from AIDS-related illnesses since the start of the epidemic.
People living with HIV
In 2020, there were 37.7 million [30.2 million–45.1 million] people living with HIV.

36.0 million [28.9 million–43.2 million] adults.
1.7 million [1.2 million–2.2 million] children (0–14 years).
53% of all people living with HIV were women and girls.

84% [67– >98%] of all people living with HIV knew their HIV status in 2020.
About 6.1 million [4.9 million–7.3 million] people did not know that they were living with HIV in 2020.
People living with HIV accessing antiretroviral therapy
As of 30 June 2021, 28.2 million people were accessing antiretroviral therapy, up from 7.8 million [6.9 million–7.9 million] in 2010.
In 2020, 73% [56–88%] of all people living with HIV were accessing treatment.

74% [57–90%] of adults aged 15 years and older living with HIV had access to treatment, as did 54% [37–69%] of children aged 0–14 years.
79% [61–95%] of female adults aged 15 years and older had access to treatment; however, just 68% [52–83%] of male adults aged 15 years and older had access.

85% [63– >98%] of pregnant women living with HIV had access to antiretroviral medicines to prevent transmission of HIV to their child in 2020.
New HIV infections
New HIV infections have been reduced by 52% since the peak in 1997.

In 2020, around 1.5 million [1.0 million–2.0 million] people were newly infected with HIV, compared to 3.0 million [2.1 million–4.2 million] people in 1997.
Women and girls accounted for 50% of all new infections in 2020.

Since 2010, new HIV infections have declined by 31%, from 2.1 million [1.5 million–2.9 million] to 1.5 million [1.0 million–2.0 million] in 2020.

Since 2010, new HIV infections among children have declined by 53%, from 320 000 [210 000–510 000] in 2010 to 150 000 [100 000–240 000] in 2020.
AIDS-related deaths
AIDS-related deaths have been reduced by 64% since the peak in 2004 and by 47% since 2010.

In 2020, around 680 000 [480 000–1 million] people died from AIDS-related illnesses worldwide, compared to 1.9 million [1.3 million–2.7 million] people in 2004 and 1.3 million [910 000–1.9 million] people in 2010.

AIDS-related mortality has declined by 53% among women and girls and by 41% among men and boys since 2010.