Orthodox Christian Cleric Supports Same-Sex Marriage in Armenia
"Jesus said to love one another, there was no exception"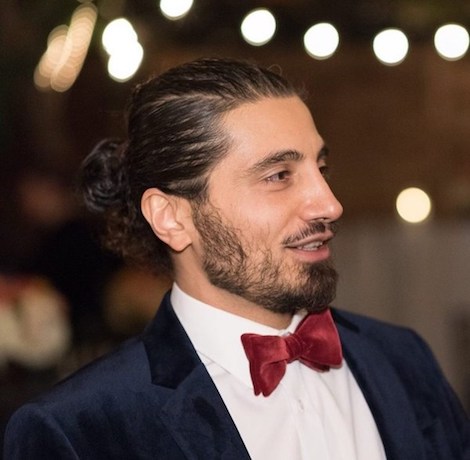 A high-ranking member of the clergy in Armenia's Apostolic Church has stunned the world's oldest established Christian community by joining the fight for marriage equality in the former Soviet republic.
Equality Armenia, or EqAr, recently announced that Father Vazken Movsesian has accepted a spot on the board of directors of the newly-formed nonprofit, whose mission is to legalize same-sex marriage in Armenia.
In an interview with a Los Angeles radio journalist, Father Movsesian compared the historic persecution of Armenians across the border in the majority-Muslim nation of Turkey, and the Armenian Genocide, to actions by those who reject the LGBTQ community.
"We've been persecuted because we were not accepted, because we were different," Movsesian told KPFK radio. "As an Armenian Christian, how can I possibly close my eyes to what's going on in the world? And it's not just in Armenia, just everywhere, this intolerance."
That intolerance is evident in Armenia, where a 2016 survey by Pink Armenia found 90 percent of the country's population is hostile toward LGBTQ people, and support limiting their civil rights. Pink Armenia became the nation's first grassroots LGBTQ organization when it was founded in 2007.
The mountainous South Caucasus region where Armenia is located is rife with horrifying acts of violence and homophobia, said Los Angeles-based LGBTQ-rights advocate Amen Abelyan. He founded EqAr in early November, and in a press release, called Movsesian's support "very significant," given that the Armenian Apostolic Church is Christianity's oldest church. In 301 A.D., he said, Armenia adopted Christianity as state religion more than a decade before the establishment of the Holy Roman Empire that would spawn the Roman Catholic Church.
"Jesus said to love one another, there was no exception," Movsesian told gay radio host Cary Harrison.  "There was no clause to it."
Movsesian told Harrison that when he served as a priest in San Francisco in the early 1990s, he heard the confession of a young Armenian man who sought his advice before coming out, fearing his family would reject him. "If this is who he is," Movsesian recalled thinking, "why am I not there with him? This is his nature, mine is to accept, and that was my awakening."
"We have this opportunity to extend our hand to one-another and make this world a better place," he told Harrison.
Movsesian's biography reveals that in his 32 years as a cleric, the Los Angeles native has worked to merge ancient traditions and practices of Armenian Orthodoxy with contemporary themes. He has worked around the world including in his ancestral homeland, where his parents survived the 1915 Genocide and escaped to America.
Movsesian also founded "In His Shoes," a nonprofit organization dedicated to supporting all those who suffer in the world. He says he created this effort as a response to the Genocide more than a century ago.
Abelyan is an immigrant from Armenia who arrived in the U.S. at age 19, and in addition to community organizing had a career in accounting and law enforcement. He was the Board President of Gay and Lesbian Armenian Society, or GALAS, prior to founding EqAr, which works to empower NGOs in Armenia. WeHo Times reported he is so passionate about his mission to achieve marriage equality in Armenia, that he is underwriting the non-profit organization until funds are raised through donations.
And the struggle of LGBTQ Armenians is not limited to their homeland. The latest report on hate crimes issued Nov. 16 by the Los Angeles County Commission on Human Rights showed that for the first time in many years, the largest targeted group were gay men, lesbians and LGBT organizations, surpassing hate crimes against anti-African Americans. And given that Armenian-Americans were also singled-out for hate, LGBTQ Armenians are that much more at risk.
Their plight goes far beyond Southern California. The California Department of Justice released its annual report on hate crimes in July, showing an 11.2 percent spike across all marginalized groups — the second year in a row for double-digit increases, which political experts blamed on President Trump's hate-filled messages and bullying tactics.
The focus on winning marriage equality back home can be achieved in concert with efforts here and in other nations where Armenians live, which Abelyan calls the Diaspora.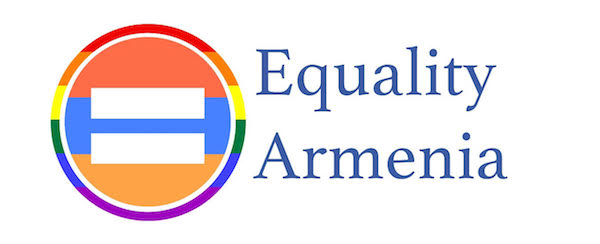 "I understand that Equality Armenia's mission is a lofty goal," he says in a press release heralding Movsesian's decision to join EqAr's board of directors. Already, some progress has been made, with Armenia's Ministry of Justice declaring earlier this year that international marriage licenses, including for same-sex couples, are valid in Armenia.
"It is time for Armenia to extend the same rights to its own citizens," Abelyan says.
On Dec. 2, EqAr held its first fundraiser, a night of comedy in Pasadena hosted by comics Mary Basmadjian and Movses Shakarian, who are also members of the nonprofit's board. Organizers said 100 percent of the proceeds were to benefit Pink Armenia, which is headquartered in Armenia's capital, Yerevan.
Abelyan's organization holds a monthly mixer as well, with the next meet-up set for January 15th at The Black Cat on Sunset Boulevard in Los Angeles.
Harsh anti-LGBTQ bill introduced in Ghana
Measure would criminalize LGBTQ identity, allyship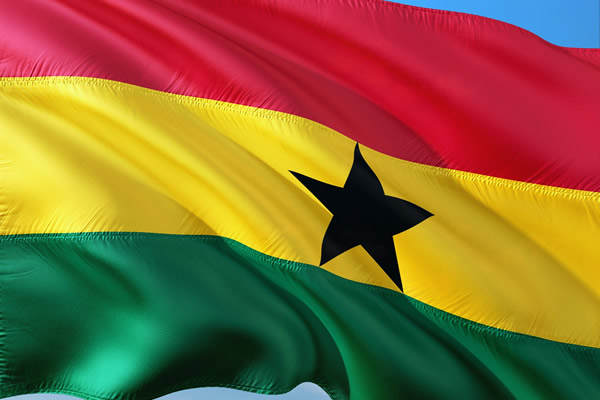 ACCRA, Ghana — A bill that would criminalize LGBTQ identity and allyship in Ghana was officially introduced in the country's Parliament on Monday.
The "Proper Human Sexual Rights and Ghanaian Family Values Bill" went to the Constitution and Legal Affairs Committee after its first reading.
Eight conservative lawmakers who are from the opposition and ruling parties sponsored the bill. Thomson Reuters Foundation News reports Samuel Nartey George, a member of the National Democratic Congress party, is the lead sponsor.
The bill, if passed, would outlaw LGBTQ identity and subject anyone who identifies as part of the LGBTQ community or as an ally with up to 10 years in prison.
A draft of the bill that was leaked online last week listed some of the punishable offenses that include "gross indecency," which is defined as "the public show of amorous relations between or among persons of the same sex." This act, labeled a misdemeanor, can result in "a term of imprisonment no less than six months and not more than one year."
Activists in Ghana and across the world have sought to raise awareness of the bill on social media with the hashtags #KillTheBill and #GhanaIsEnoughForUsAll. A Change.org petition that urges Ghanaian lawmakers to oppose the measure has been created.
Critics say the measure would violate human rights and would make LGBTQ people more vulnerable to persecution and violence. The Coalition of Muslim Groups in Ghana and other religious organizations have welcomed the bill, with Thomson Reuters reporting they say it is needed to "prevent the dilution of cultural values and beliefs in Ghanaian society."
Naa Seidu Fuseini Pelpuo, the overlord of the Waala Traditional Area, and other traditional leaders have condemned the LGBTQ+ community as "unnatural and [perverted]." Pelpuo has also banned activities between LGBTQ individuals in the Waala Traditional Area and warned of "firm and swift" punishment if found engaging in "such acts," according to the Ghana Broadcasting Corporation.
The bill's introduction comes after the May arrest of 21 activists and paralegals who attended a conference on how to advocate for LGBTQ rights.
Hundreds participate in first-ever Cayman Islands Pride parade
Territory's governor, premier among marchers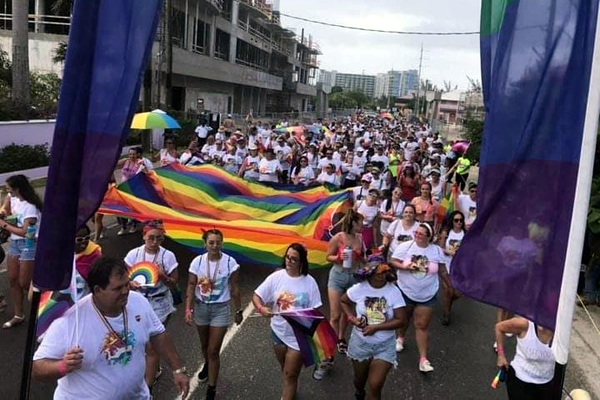 GEORGE TOWN, Cayman Islands — Upwards of 600 people participated in the first-ever Pride parade in the Cayman Islands that took place on Saturday.
Caymanian Gov. Martyn Roper, Premier Wayne Panton and opposition MP Barbara Conolly are among those who participated in the parade that the Cayman LGBTQ Foundation, a local advocacy group, organized.
Caymanian authorities required that all participants were vaccinated against COVID-19. Noel Cayasso-Smith, founder and president of the Cayman LGBTQ Foundation, on Monday told the Los Angeles Blade on Monday during a WhatsApp interview that his group did not allow alcohol in the parade and "discouraged" public displays of affections "in order to maintain a respectful event."
"This is the first time in history the Cayman Islands has ever been able to put on a Pride," said Cayasso-Smith. "I'm excited because we had no protesters. We had no negativity throughout the entire parade."
Cayasso-Smith said he and members of the Cayman LGBTQ Foundation decided to organize the parade, in part, because the pandemic has drastically reduced travel to and from the Cayman Islands. Cayasso-Smith noted hotels, condominium associations, restaurants, bars and local businesses all supported the event.
"Pride month came in and you know for every year I got really tired of seeing our Cayman people leaving to go to Atlanta, New York, San Francisco, Canada to enjoy themselves for Pride," he said, while noting the travel restrictions that remain in place because of the pandemic. "We thought it would be great to have our Pride here since we're in our own little bubble."
The Cayman Islands is a British territory that is located in the western Caribbean Sea between Jamaica and Cuba.
The Caymanian government in 1998 refused to allow a gay cruise ship with 900 passengers to dock. Religious officials in the British territories pressured authorities to prohibit an Atlantic Events vessel from visiting the territory.
Cayasso-Smith, who was born in the Cayman Islands, told the Blade that "growing up here has been very difficult for me as a gay person." Cayasso-Smith lived in the U.K. for 13 years until he returned to the Cayman Islands to help his family rebuild their home after Hurricane Ivan devastated the British territory in 2004.
"I decided to stay because I thought, you know, I should be able to live in my country as a free gay man where there's no laws restricting me from being who I am," said Cayasso-Smith. "I feel that as a gay man contributing to the island I should have the right to live free."
Caymanian Grand Court Chief Justice Anthony Smellie in 2019 struck down the territory's same-sex marriage ban. The Caymanian Court of Appeal a few months later overturned the ruling.
The territory's Civil Partnership Law took effect last September.
Gay man who live-streamed anti-government protests in Cuba detained
Yoan de la Cruz taken into custody on July 23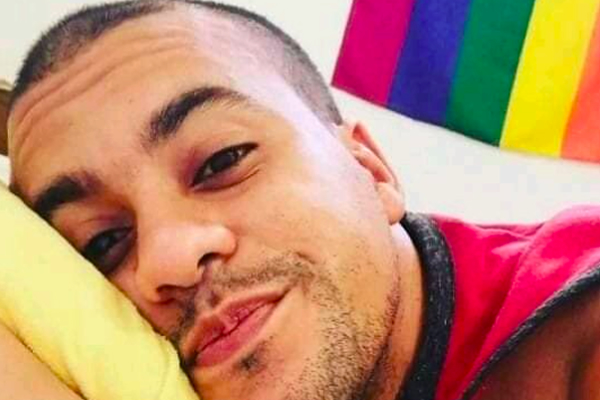 SAN ANTONIO DE LOS BAÑOS, Cuba — A gay man who live-streamed the first anti-government protest that took place in Cuba on July 11 has been detained.
Luis Ángel Adán Roble, a gay man who was once a member of Cuba's National Assembly, in a July 28 tweet wrote Yoan de la Cruz used Facebook Live to livestream a protest in San Antonio de los Baños, a municipality in Artemisa province that is just outside of Havana.
The San Antonio de los Baños protest was the first of dozens of anti-government demonstrations against mounting food shortages, the government's response to the pandemic, a worsening economic crisis and human rights that took place across Cuba on July 11. Many of those who participated in the protests chanted "libertad" or "freedom."
Cubalex, a U.S.-based Cuban human rights organization, confirms authorities detained De La Cruz on July 23. The Blade has not been able to confirm De La Cruz's current whereabouts.
"Yoan is the man who live-streamed the July 11 protests from San Antonio, nothing else," tweeted Adán. "They took him from his house a few days ago and he is being accused of 'incitement of the masses.' Free Yoan, he did not commit any crime!"
Yoan es un chico que transmitió en vivo las protestas del día #11J de San Antonio, solo eso. Hace unos días se lo llevaron de su casa y esta siendo acusado de "incitación de las masas". Liberen a Yoan, no cometió delito alguno!!!#LGBT #Cuba pic.twitter.com/sWyH5iAM8f

— Luis Angel Adán Roble (@angelDr_adan) July 29, 2021
The Los Angeles Blade has confirmed De La Cruz is gay.
Vida Bohemia, a drag queen who is De La Cruz's friend, also demanded de la Cruz's release.
"If he didn't throw a stone, (if) he didn't break glass, (if) he didn't hit anyone, (if) nobody yelled down with the government, please let him go," Bohemia told 14ymedio, a website founded by Yoani Sánchez, a journalist who is a vocal critic of the Cuban government. "He has a mother, a grandmother, a family and thousands of friends suffering."
Maykel González Vivero, editor of Tremenda Nota, the Blade's media partner in Cuba, is among the hundreds of people who were arrested during the July 11 protests. The New York Times reports that De La Cruz is among the estimated 700 people who remain in custody.
Thousands Cuban Americans gathered in front of the White House on July 26 to demand the Biden administration do more to support the protesters on the island. They later marched to the Cuban Embassy.
The White House under the Global Magnitsky Act has sanctioned Cuba's National Revolutionary Police (PNR), the Interior Ministry Special Brigade, Defense Minister Álvaro López Miera, PNR Director Oscar Callejas Valcarce and PNR Deputy Director Eddie Sierra Arias for their role in the government's crackdown on the July 11 protests. Yotuel Romero, a Cuban singer who co-wrote "Patria y vida!", a song that has become an anthem for anti-government protesters, is among those who met with President Biden at the White House on July 30.