Orthodox Christian Cleric Supports Same-Sex Marriage in Armenia
"Jesus said to love one another, there was no exception"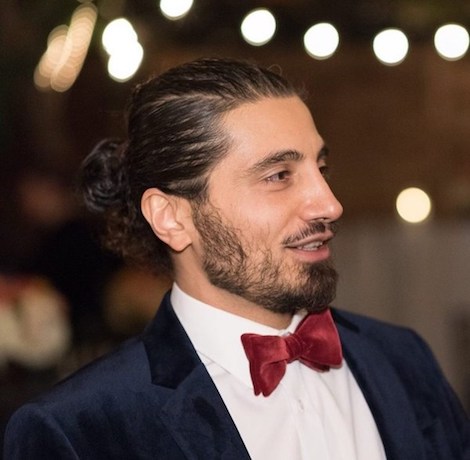 A high-ranking member of the clergy in Armenia's Apostolic Church has stunned the world's oldest established Christian community by joining the fight for marriage equality in the former Soviet republic.
Equality Armenia, or EqAr, recently announced that Father Vazken Movsesian has accepted a spot on the board of directors of the newly-formed nonprofit, whose mission is to legalize same-sex marriage in Armenia.
In an interview with a Los Angeles radio journalist, Father Movsesian compared the historic persecution of Armenians across the border in the majority-Muslim nation of Turkey, and the Armenian Genocide, to actions by those who reject the LGBTQ community.
"We've been persecuted because we were not accepted, because we were different," Movsesian told KPFK radio. "As an Armenian Christian, how can I possibly close my eyes to what's going on in the world? And it's not just in Armenia, just everywhere, this intolerance."
That intolerance is evident in Armenia, where a 2016 survey by Pink Armenia found 90 percent of the country's population is hostile toward LGBTQ people, and support limiting their civil rights. Pink Armenia became the nation's first grassroots LGBTQ organization when it was founded in 2007.
The mountainous South Caucasus region where Armenia is located is rife with horrifying acts of violence and homophobia, said Los Angeles-based LGBTQ-rights advocate Amen Abelyan. He founded EqAr in early November, and in a press release, called Movsesian's support "very significant," given that the Armenian Apostolic Church is Christianity's oldest church. In 301 A.D., he said, Armenia adopted Christianity as state religion more than a decade before the establishment of the Holy Roman Empire that would spawn the Roman Catholic Church.
"Jesus said to love one another, there was no exception," Movsesian told gay radio host Cary Harrison.  "There was no clause to it."
Movsesian told Harrison that when he served as a priest in San Francisco in the early 1990s, he heard the confession of a young Armenian man who sought his advice before coming out, fearing his family would reject him. "If this is who he is," Movsesian recalled thinking, "why am I not there with him? This is his nature, mine is to accept, and that was my awakening."
"We have this opportunity to extend our hand to one-another and make this world a better place," he told Harrison.
Movsesian's biography reveals that in his 32 years as a cleric, the Los Angeles native has worked to merge ancient traditions and practices of Armenian Orthodoxy with contemporary themes. He has worked around the world including in his ancestral homeland, where his parents survived the 1915 Genocide and escaped to America.
Movsesian also founded "In His Shoes," a nonprofit organization dedicated to supporting all those who suffer in the world. He says he created this effort as a response to the Genocide more than a century ago.
Abelyan is an immigrant from Armenia who arrived in the U.S. at age 19, and in addition to community organizing had a career in accounting and law enforcement. He was the Board President of Gay and Lesbian Armenian Society, or GALAS, prior to founding EqAr, which works to empower NGOs in Armenia. WeHo Times reported he is so passionate about his mission to achieve marriage equality in Armenia, that he is underwriting the non-profit organization until funds are raised through donations.
And the struggle of LGBTQ Armenians is not limited to their homeland. The latest report on hate crimes issued Nov. 16 by the Los Angeles County Commission on Human Rights showed that for the first time in many years, the largest targeted group were gay men, lesbians and LGBT organizations, surpassing hate crimes against anti-African Americans. And given that Armenian-Americans were also singled-out for hate, LGBTQ Armenians are that much more at risk.
Their plight goes far beyond Southern California. The California Department of Justice released its annual report on hate crimes in July, showing an 11.2 percent spike across all marginalized groups — the second year in a row for double-digit increases, which political experts blamed on President Trump's hate-filled messages and bullying tactics.
The focus on winning marriage equality back home can be achieved in concert with efforts here and in other nations where Armenians live, which Abelyan calls the Diaspora.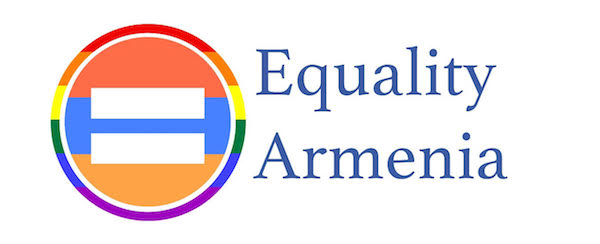 "I understand that Equality Armenia's mission is a lofty goal," he says in a press release heralding Movsesian's decision to join EqAr's board of directors. Already, some progress has been made, with Armenia's Ministry of Justice declaring earlier this year that international marriage licenses, including for same-sex couples, are valid in Armenia.
"It is time for Armenia to extend the same rights to its own citizens," Abelyan says.
On Dec. 2, EqAr held its first fundraiser, a night of comedy in Pasadena hosted by comics Mary Basmadjian and Movses Shakarian, who are also members of the nonprofit's board. Organizers said 100 percent of the proceeds were to benefit Pink Armenia, which is headquartered in Armenia's capital, Yerevan.
Abelyan's organization holds a monthly mixer as well, with the next meet-up set for January 15th at The Black Cat on Sunset Boulevard in Los Angeles.
Final vote on new Cuba family code slated for September
Same-sex couples poised to receive marriage, adoption rights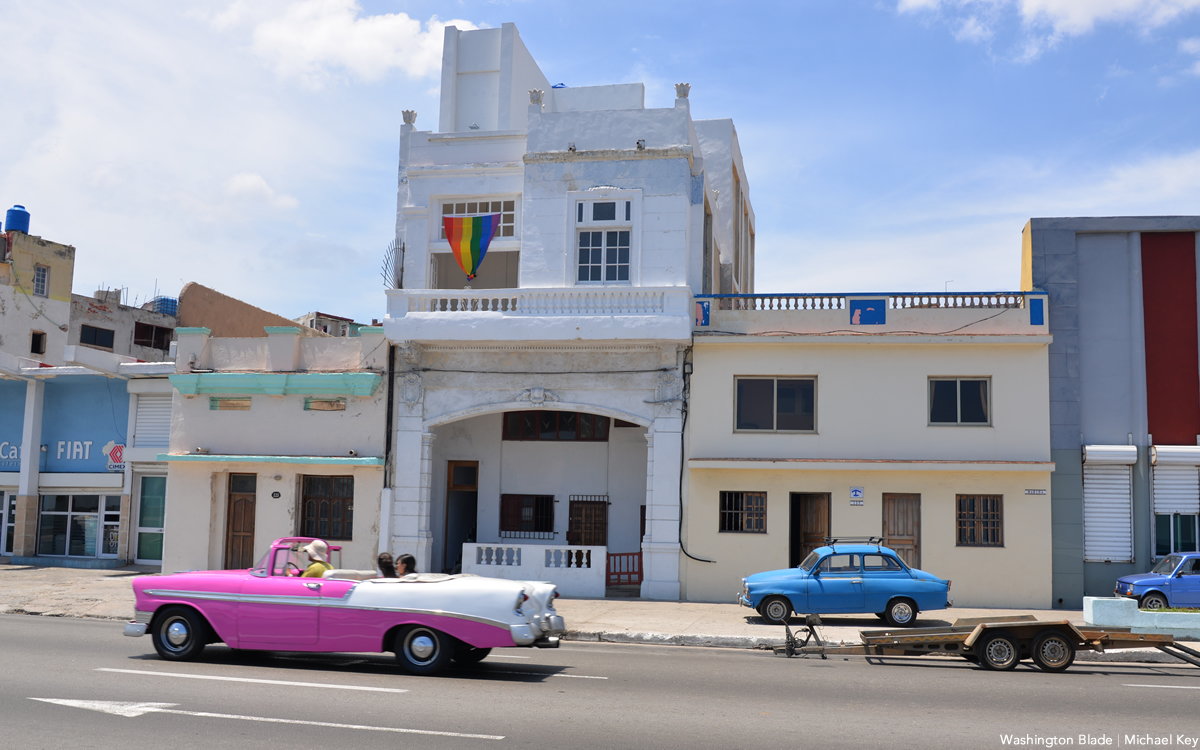 HAVANA — The Washington Blade's media partner in Cuba is reporting a final referendum on whether the final draft of a new family code that would extend marriage and adoption rights to same-sex couples will take place in September.
Tremenda Nota on June 23 reported a specific date for the referendum has not been announced, but it quoted comments President Miguel Díaz-Canel made the day before during a meeting of the commission that has written the draft.
"We are entering a decisive stage," said Díaz-Canel, according to Tremenda Nota. "We are going to need all the support that we need to ensure the emancipatory principles of equality and inclusion that the family code defends are actually approved."
The National Assembly late last year approved the draft family code.
A "popular consultation" ended on April 30. Tremenda Nota reported the last of the family code's 25 drafts was presented to Díaz-Canel and other officials on June 6.
Díaz Canel and Mariela Castro, the daughter of former President Raúl Castro who is the director of Cuba's National Center for Sexual Education, are among those who publicly support marriage equality. Cuban voters in 2019 overwhelmingly approved the draft of their country's new constitution, but the government's decision to remove a marriage equality amendment before the referendum on it sparked outrage among independent LGBTQ+ and intersex activists.
Efforts to implement the new family code are taking place against the backdrop of continued persecution of LGBTQ+ and intersex Cubans and others who publicly criticize the country's government.
Tremenda Nota Editor Maykel González Vivero is among the hundreds of people who were arrested during anti-government protests that took place across Cuba on July 11, 2021.
Yoan de la Cruz, a gay man who used Facebook Live to livestream the first protest that took place in San Antonio de los Baños in Artemisa province. De La Cruz subsequently received a 6-year prison sentence, but he was released on house arrest last month.
Reports indicate Brenda Díaz, a Transgender woman who was arrested during a July 11 protest in Güira de Melena in Artemisa province, on Wednesday received a 14-year prison sentence. 
Editor's note: Tremenda Nota's original story is here.
Homophobic attacks persist in South Africa
Mpho Falithenjwa died by suicide after he was bullied for being gay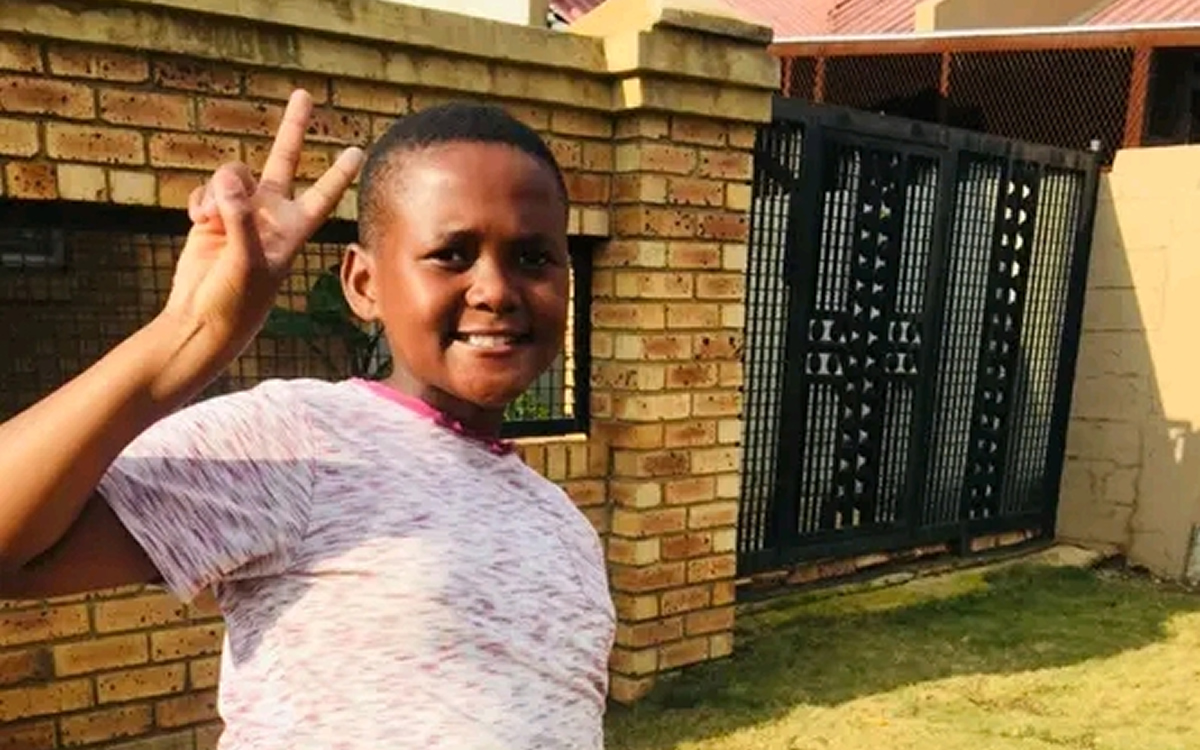 JOHANNESBURG — Despite having a constitution that explicitly protects LGBTQ+ and intersex South Africans, homophobic attacks remain pervasive in the country.
Mpho Falithenjwa, 14, died by suicide earlier this month after he was bullied because he was gay, according to his sister who spoke with MambaOnline, a local LGBTQ+ and intersex publication. South Africa's LGBTQ+ and intersex community is wondering how an incident like this can be averted from happening again.
"We believe that the untimely passing of Mpho was mainly because of societal pressure, because of how society made it impossible for Mpho to come out without fear or prejudice, so what happened to Mpho really saddens us as activists it saddens us as Access Chapter 2 but over and above it saddens us as a country that 26 years after officially signing this Constitution as a country, we still have to grapple with issues of addressing the victimization of homophobia and transphobia subjected to the 2SLGBTQIA+ community and it happened a time when we are reflecting and commemorating international Pride," said Mpho Buntse of Access Chapter 2, a South African LGBTQ+ and intersex rights organization. 
"Moreso, it brings eyes into the country to question the credibility of our Constitution because it cannot be that we have a Constitution that embraces the 2SLGBTQIA+ community yet it still makes it difficult for people to live without prejudice so this was conversion practice in the making because of the pressure that Mpho was given by society to conform to what society believes Mpho is as compared to what Mpho believes he is," added Buntse. "What happened to self-affirmation? Generally as a country I think we really need to take a stance, a very strong stance in fighting and confronting issues of transphobia and homophobia from a place of policy more than anything."
Ruth Maseko of the Triangle Project called for more stringent measures to be taken against any form of bullying.
"There are many forms of bullying, verbally, physically and emotionally, it is abusive and should never be tolerated. Nobody should stand by no matter who you are, what your position is or what your age is and watch another person being bullied," said Maseko. "Moreover, a deep concern for us is that the ages of perpetrators of hate crimes have been young. What are we passing on to our young people? What messages are we giving them, that makes it okay to start calling people names and excluding people because of who they are?"
Falithenjwa's death by suicide is the latest case to send shockwaves across South Africa.
A court in Pretoria in April sentenced two men to life in prison for raping a 19-year-old lesbian in 2020.
Human Rights Watch statistics indicate at least 20 LGBTQ+ and intersex people were reported killed in South Africa between February and October 2021. The international NGO indicates many of them were either beaten or stabbed to death because of their sexual orientation or gender identity.
"We cannot keep losing young lives just based on who they are and how they identify. It's hard when you are young and feel that you are not accepted and then bullied, and nobody does anything to stop bullying wherever it happens," said Maseko. "That person then turns that hate inwards and ends their own life before their life has even really begun. Why? Just because of who that person is? Words have the ability to cause this outcome and it is devastating that a young person feels like they can no longer go on because of someone else's words."
Maseko added it is "not acceptable and should not be tolerated."
"Our children should be learning in their homes that it is never okay to do this to others. Children should not engage in prejudice," said Maseko. "If they have learnt it, because none of us are born with prejudice, they have the ability to unlearn it. In schools, where it is evident that someone is the target of bullying on any grounds, immediate action should be taken."
Turkish police arrest 100's of LGBTQ+ activists over banned Pride parade
The largest Turkish LGBTQ+ activist group on Monday noted that "the detentions experienced during the march, was among "firsts" for this year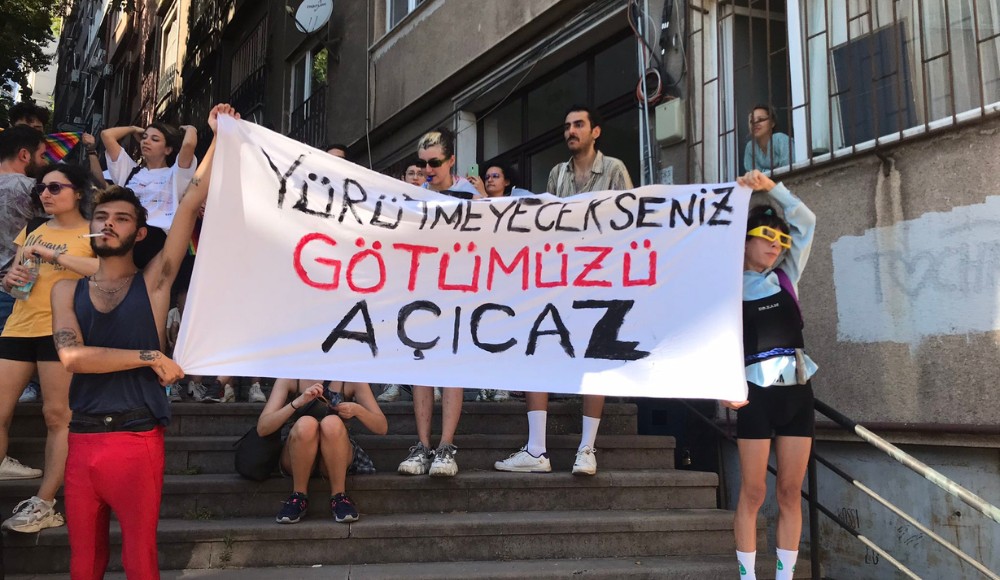 ISTANBUL, Turkey – Hundreds of LGBTQ+ people, allies, and supporters took to the streets of Istanbul Sunday in defiance of the Turkish government's ongoing 2014 ban of LGBTQ+ Pride parades and Pride Month festivities.
Protestors violently clashed repeatedly with police and security forces in various neighborhoods located around the Bol Ahenk Sokak (Pedestrian Plaza) and other sections of the central downtown areas.
Authorities had shut down the city's transit systems hours prior to the influx of LGBTQ+ activists and demonstrators and flooded streets with police in riot gear who made hundreds of arrests, in some cases tear gassing participants and attacking them with clubs.
Government security forces arrested over 373 people including Agence France-Presse journalist and chief photographer, Bülent Kılıç. Detainees were taken by bus to a central holding facility for processing. Photojournalist Mehmet Demirci documented the arrest of Kılıç in a Twitter post:
My photojournalist friend Bülent Kılıç has been taken into police custody while covering the #İstanbulPride. His hands were cuffed behind his back.@Kilicbil Kilicbil pic.twitter.com/sDYNoVe13L #journalismnotcrime

— mehmet demirci (@mehmet_demirci_) June 26, 2022
The largest Turkish LGBTQ+ activist group Ankara-based Kaos GL documented the arrests and clashes which occurred prior to the 5 p.m. planned parade kick-off in a series of Twitter posts.
İzmir'de polis zor kullanarak LGBTİ+'ları alandan çıkarmaya çalışıyor!#OnurYürüyüşü #Pride2022 pic.twitter.com/jlJ7H2eOWU

— Kaos GL (@KaosGL) June 26, 2022
KAOS GL in a press release on Monday noted that "the detentions experienced during the march, was among "firsts" for this year. Totally 373 LGBTI+s and LGBTI+ right defenders were taken into custody on the day of march! This number is a record both in the history of Pride Marches and the other public demonstrations."
The group also recorded the scope of anti-LGBTQ+ Pride Month bans and pressure by Turkey's governmental bodies across the country:
"There were 10 ban decisions announced within the scope of Pride Month events. These ban decisions were taken by Boğaziçi University Rectorate, METU Rectorate, Gaziantep Governorship, Çanakkale Governorship, Datça District Governorship, Beyoğlu District Governorship, Kadıköy District Governorship, Eskişehir Governorship and İzmir Governorship.
The detentions began with 70 people at 9th Boğaziçi Pride March on May 20, increasingly went on till June 26. 373 people were taken into custody in İstanbul on June 26. This number is among the highest detentions within the context of the public demonstrations in İstanbul recent years. Totally 530 LGBTI+s and LGBTI+ right defenders were detained in 37 days."