Orthodox Christian Cleric Supports Same-Sex Marriage in Armenia
"Jesus said to love one another, there was no exception"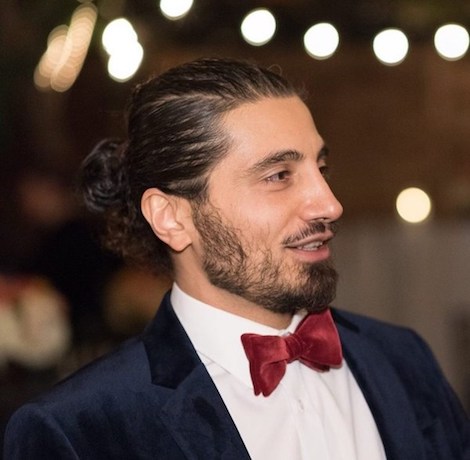 A high-ranking member of the clergy in Armenia's Apostolic Church has stunned the world's oldest established Christian community by joining the fight for marriage equality in the former Soviet republic.
Equality Armenia, or EqAr, recently announced that Father Vazken Movsesian has accepted a spot on the board of directors of the newly-formed nonprofit, whose mission is to legalize same-sex marriage in Armenia.
In an interview with a Los Angeles radio journalist, Father Movsesian compared the historic persecution of Armenians across the border in the majority-Muslim nation of Turkey, and the Armenian Genocide, to actions by those who reject the LGBTQ community.
"We've been persecuted because we were not accepted, because we were different," Movsesian told KPFK radio. "As an Armenian Christian, how can I possibly close my eyes to what's going on in the world? And it's not just in Armenia, just everywhere, this intolerance."
That intolerance is evident in Armenia, where a 2016 survey by Pink Armenia found 90 percent of the country's population is hostile toward LGBTQ people, and support limiting their civil rights. Pink Armenia became the nation's first grassroots LGBTQ organization when it was founded in 2007.
The mountainous South Caucasus region where Armenia is located is rife with horrifying acts of violence and homophobia, said Los Angeles-based LGBTQ-rights advocate Amen Abelyan. He founded EqAr in early November, and in a press release, called Movsesian's support "very significant," given that the Armenian Apostolic Church is Christianity's oldest church. In 301 A.D., he said, Armenia adopted Christianity as state religion more than a decade before the establishment of the Holy Roman Empire that would spawn the Roman Catholic Church.
"Jesus said to love one another, there was no exception," Movsesian told gay radio host Cary Harrison.  "There was no clause to it."
Movsesian told Harrison that when he served as a priest in San Francisco in the early 1990s, he heard the confession of a young Armenian man who sought his advice before coming out, fearing his family would reject him. "If this is who he is," Movsesian recalled thinking, "why am I not there with him? This is his nature, mine is to accept, and that was my awakening."
"We have this opportunity to extend our hand to one-another and make this world a better place," he told Harrison.
Movsesian's biography reveals that in his 32 years as a cleric, the Los Angeles native has worked to merge ancient traditions and practices of Armenian Orthodoxy with contemporary themes. He has worked around the world including in his ancestral homeland, where his parents survived the 1915 Genocide and escaped to America.
Movsesian also founded "In His Shoes," a nonprofit organization dedicated to supporting all those who suffer in the world. He says he created this effort as a response to the Genocide more than a century ago.
Abelyan is an immigrant from Armenia who arrived in the U.S. at age 19, and in addition to community organizing had a career in accounting and law enforcement. He was the Board President of Gay and Lesbian Armenian Society, or GALAS, prior to founding EqAr, which works to empower NGOs in Armenia. WeHo Times reported he is so passionate about his mission to achieve marriage equality in Armenia, that he is underwriting the non-profit organization until funds are raised through donations.
And the struggle of LGBTQ Armenians is not limited to their homeland. The latest report on hate crimes issued Nov. 16 by the Los Angeles County Commission on Human Rights showed that for the first time in many years, the largest targeted group were gay men, lesbians and LGBT organizations, surpassing hate crimes against anti-African Americans. And given that Armenian-Americans were also singled-out for hate, LGBTQ Armenians are that much more at risk.
Their plight goes far beyond Southern California. The California Department of Justice released its annual report on hate crimes in July, showing an 11.2 percent spike across all marginalized groups — the second year in a row for double-digit increases, which political experts blamed on President Trump's hate-filled messages and bullying tactics.
The focus on winning marriage equality back home can be achieved in concert with efforts here and in other nations where Armenians live, which Abelyan calls the Diaspora.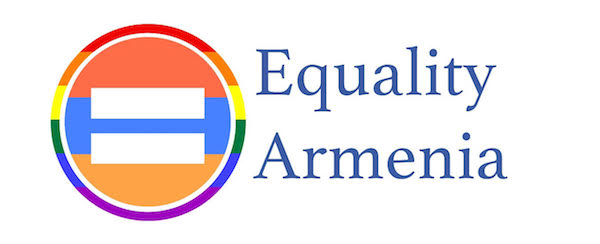 "I understand that Equality Armenia's mission is a lofty goal," he says in a press release heralding Movsesian's decision to join EqAr's board of directors. Already, some progress has been made, with Armenia's Ministry of Justice declaring earlier this year that international marriage licenses, including for same-sex couples, are valid in Armenia.
"It is time for Armenia to extend the same rights to its own citizens," Abelyan says.
On Dec. 2, EqAr held its first fundraiser, a night of comedy in Pasadena hosted by comics Mary Basmadjian and Movses Shakarian, who are also members of the nonprofit's board. Organizers said 100 percent of the proceeds were to benefit Pink Armenia, which is headquartered in Armenia's capital, Yerevan.
Abelyan's organization holds a monthly mixer as well, with the next meet-up set for January 15th at The Black Cat on Sunset Boulevard in Los Angeles.
Russian Duma's lower House passes anti-LGBTQ propaganda law
The legislation still needs the approval of the upper House and President Putin- introduces an expanded "all ages" anti-LGBTQ propaganda ban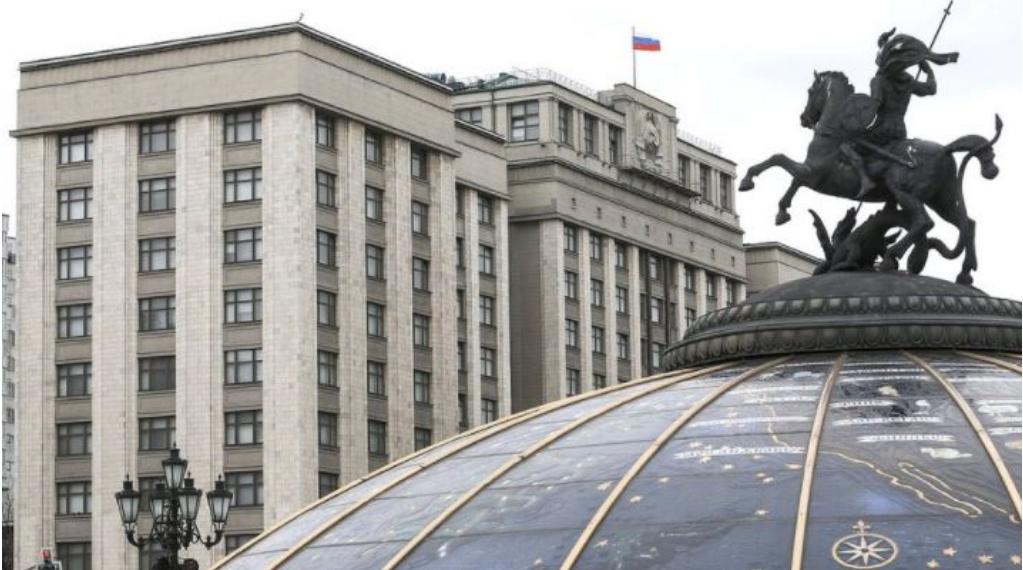 MOSCOW – A new law which expands Russia's "gay propaganda" law signed by Russian president Vladimir Putin in June 2013 passed the lower House of the State Duma (parliament) on Thursday.
The legislation, which still needs the approval of the upper House of the Duma and President Putin, introduces an expanded "all ages" ban on "propaganda of non-traditional relations," paedophilia, as well as a ban on the dissemination of information about LGBTQ people in the media, the Internet, advertising, literature and cinema.
The language of the bill, according to the official Russian state news agency TASS, also introduces a ban on issuing a rental certificate to a film if it contains materials that promote non-traditional sexual relations and preferences is established. The document also provides for the introduction of a mechanism that restricts children's access to listening to or viewing LGBTQ+ information on paid services. 
The newly expanded law provides for the Russian Federal Service for Supervision of Communications, Information Technology and Mass Media, abbreviated as Roskomnadzor, to be vested with the right to determine the procedure for conducting monitoring on the Internet to identify information, access to which should be restricted in accordance with the federal law on information.
A requirement is also set on paid services to enter codes or perform other actions to confirm the age of the user. At the same time, access to LGBTQ+ information is prohibited for citizens under 18 years of age.
In addition, it provides for a ban on the sale of goods, including imported goods, containing information, the dissemination of which provides for administrative or criminal liability.
Also, the law "on the protection of children from information harmful to their health and development" is supplemented by an article on the promotion of non-traditional sexual relations, pedophilia and information that can make children want to change their sex.
The latter language pointedly inserted as transgender people have been a frequent target of attacks by the Russian president in speeches recently blaming the West for a global decay in moral values that run counter to what Putin describes as "Russia's strong morals."
In an October speech announcing the illegal annexation of four Ukrainian territories, Putin attacked the Western nations on the issue of gay and transgender rights.
"Do we want children from elementary school to be imposed with things that lead to degradation and extinction?" he asked. "Do we want them to be taught that instead of men and women, there are supposedly some other genders and to be offered sex-change surgeries?"
It's not just the Russian leader. Patriarch Kirill, head of the powerful and influential Russian Orthodox Church, portrayed the war with Ukraine as a struggle seeking to reject Western values and LGBTQ+ pride parades.
Vyacheslav Viktorovich Volodin, the Chairman of the State Duma and a former aide to Putin, is one of the bill's sponsors. Volodin told TASS that the bill is "adopted exclusively in the interests of all Russians."
"We have a different path, our grandfathers, great-grandfathers, grandmothers, great-grandmothers chose it. We have traditions, we have a conscience, we have an understanding that we need to think about children, families, the country, to preserve what we handed over by the parents," Volodin said.
A spokesperson for Human Rights Watch told the Blade this expansion of the 2013 "gay propaganda" law "is a classic example of political homophobia. It targets vulnerable sexual and gender minorities for political gain."
A young Russian LGBTQ+ activist, who asked to not be identified for fear of Russian government reprisals, spoke to the Blade from Helsinki, Finland, regarding this latest effort by the so-called conservative "family values" politicians in the Duma.
"This is a distraction to avoid the real news of dead young Russian males killed in his illegal war in Ukraine," they said. "These [Russian obscenity] politicians want to so-called "non-traditional" LGBTQ+ lifestyles practised by lesbians, gay men, bisexuals and transgender people out of public life- make us erased. They and their so called colluders in church are ignorant of truth that LGBTQ+ people will exist no matter what. It is scientific fact not their religious fairytales and fictions."
The activist also told the Blade they had fled to avoiding the Russian military draft enacted by Russia to replenish the levels of combat troops fighting in Putin's illegal war, in the face of mounting casualties and wounded soldiers.
HRW noted that given the already deeply hostile climate for LGBTQ+ people in Russia, the organization warned there will be uptick in often-gruesome vigilante violence against LGBTQ+ people in Russia—frequently carried out in the name of protecting Russian values and Russia's children.
Legal scholars say the vagueness of the bill's language gives room for government enforcers to interpret the language as broadly as they desire, leaving members of the Russian LGBTQ+ community and their allies in a state of even greater fear and stress filled uncertainty.