AHF highlights 'social justice' in Rose Parade
Float features MLK and Heather Heyer's mom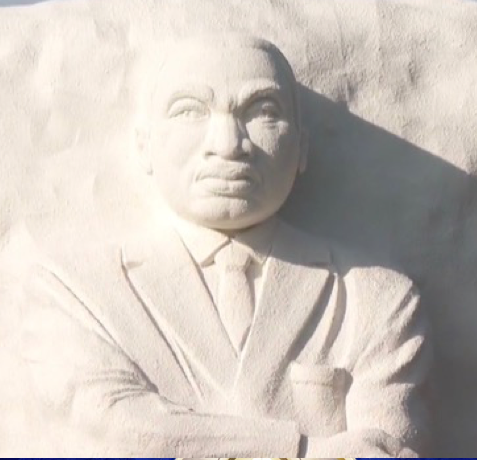 The theme of New Year Day's 129th Rose Parade was "making a difference," reminding the US and international audience that "there is kindness in humankind," as Lance Tibbett, president of the 2018 Tournament of Roses, put it in a video message on KTLA. Indeed, as Donald Trump enters his second year trying to reverse steady progress toward a better world, the splendor and accessible pageantry of creatively beautiful floats made of seeds and flowers and other natural materials this added a subtle middle finger to all the climate-change deniers while still being a visual thrill for the imagination.
And for the seventh year, AIDS Healthcare Foundation offered an emotional touch of advocacy that feted both the intellect and the heart. AHF'S first float was a tribute to Elizabeth Taylor, her universal stardom and her dedication to fighting AIDS—an historical leap forward from the startling protest in 1990 when AIDS protesters stepped from the sidewalk into the street, unfurled a banner saying "Emergency. Stop the parade. 70,000 dead of AIDS," briefly halting the parade on live TV until the demonstrators were arrested.
Last year, AHF honored the dead and survivors of the massacre of mostly gay Latinos in the Pulse nightclub in Orlando, Florida. This year, with Martin Luther King Jr's birthday less than two weeks away, AHF chose to honor the courage and sacrifice of social justice crusaders like King, who's horrific assassination happened 50 years ago this April 4 at the hands of white supremacist James Earl Ray in Memphis, Tennessee prompted riots in numerous cities.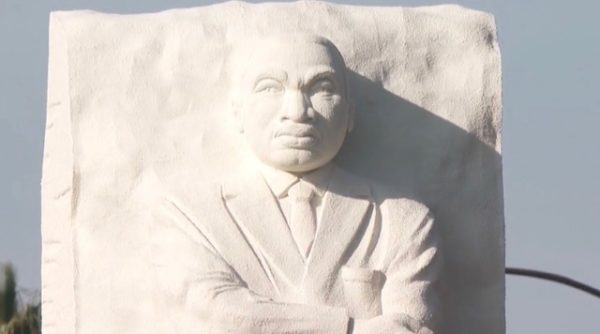 Recreated with the required natural floral coverage, the AHF float featured a rendering of Lei Yixin's 'Stone of Hope' granite statue of MLK; the Edmund Pettus Bridge, which King, John Lewis and other icons of the Civil Rights Movement marched across in 1965 to face racist police in what became known as 'Bloody Sunday;' a statute of King with one foot marching forward; and several social justice warriors of today.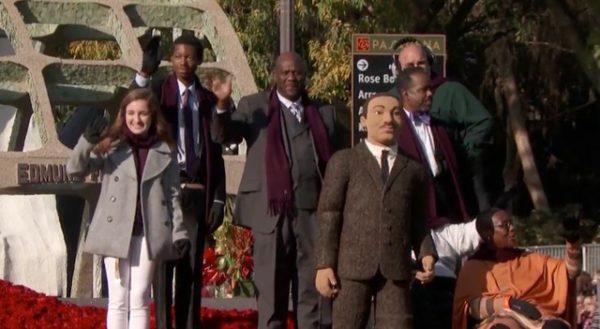 But perhaps the most moving—and the most chilling—representations of the social justice movement marching into 2018 was the presence of Susan Bro, mother of Heather Heyer, the 32 year old killed by a white supremacist who drove his car into a crowd of people protesting a gathering of KKK, Neo-Nazis and white supremacists in Charlottesville, Virginia on August 12, 2017. The symbolism on the float was unmistakable: the arc of the moral universe, represented by the Pettis Bridge, bent from the MLK statute to Heather Heyer—both courageous and both felled by white supremacists 50 years apart. But the sign on the front of platform on which a representation of King was still moving forward said: "Keeping the Promise."
That's been the theme for the past year as AHF celebrates its 30th anniversary. AIDS and access to healthcare becomes linked to civil rights and fighting white supremacy today.
All in the 30 seconds or so on television and the long minutes the float took making its way down the boulevard, if one listened to the announcers.
"The reception as phenomenal," AHF's Ged Kenslea told The Los Angeles Blade.
"My daughter Heather stood bravely for unity and against hate and always believed in dialogue and discussion as the keys to peace," Bro, founder of the Heather Heyer Foundation, said in a statement. "We are honored to continue Heather's legacy by partnering with the AIDS Healthcare Foundation and encouraging young people across the country to promote peace."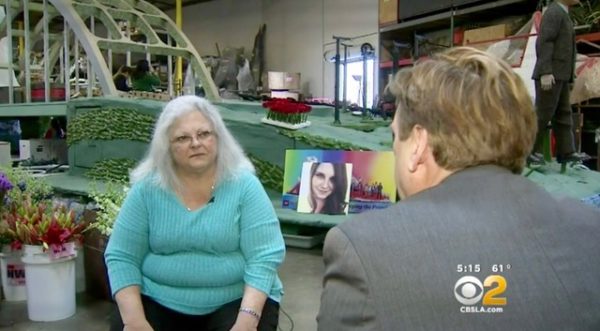 In an interview with CBS2's Greg Mills, Bro added: "If I think about Heather and why we're here. It's not only humbling, it's very sad because she's not here with me….Let's all roll up our sleeves and get to what we need to do to make this country better."
Local, national events to mark 35th annual World AIDS Day
HIV disproportionately affects certain populations. Men who have sex with men accounted for 70% of 32,100 estimated new HIV infections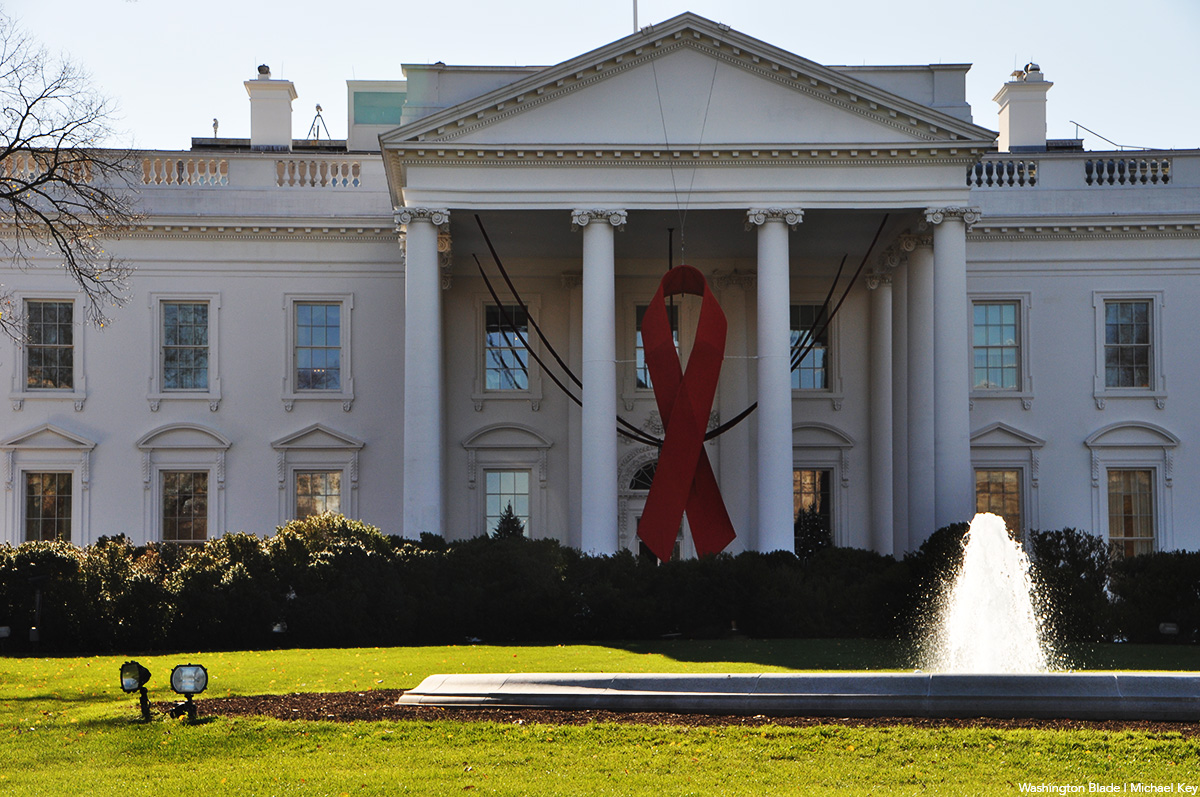 WASHINGTON – UNAIDS dubbed this year's World AIDS Day theme as "Let Communities Lead." This is how conversations around HIV and AIDS should be structured, Duante' Brown said, who manages two programs at NMAC — a nonprofit dedicated to working to end the AIDS epidemic. People living with HIV need to be considered the subject matter experts, he said. 
"Bringing those people into the room, showing them that they have a voice and that there's not just this group of people who are making a decision for them … is definitely the way that you go about this."
Brown manages the ESCALATE program at NMAC, which aims to empower people to address HIV stigma, and the ELEVATE program, which is a training program for people with HIV to be more involved in the planning and delivery of the Ryan White HIV/AIDS Program, which is the largest federal program designed specifically for people with HIV.
In the United States, it's estimated 1.2 million people are living with HIV, according to HIV.gov. About 13% are unaware they have HIV.
HIV also continues to disproportionately affect certain populations. Men who have sex with men accounted for 70% of the 32,100 estimated new HIV infections in 2021. And Black individuals accounted for 40% of the new infections that year, while only comprising 12% of the population of the United States, according to the CDC.
In 2023, stigma is a key inhibitor to ending the epidemic, Brown said. When stigma gets out of the way, there could be a day when there are no new cases of HIV transmissions, he said. To get around that stigma, people need to have meaningful and productive conversations about AIDS.
"Not treating it as taboo, making sure that we are empowering people living with HIV and AIDS to tell their stories and to be empowered to feel that it's OK," Brown said. "And that nothing is wrong with you."
And there are events in the locally and nationally to recognize World AIDS Day, many of them aimed at abolishing the stigma that comes with talking about HIV.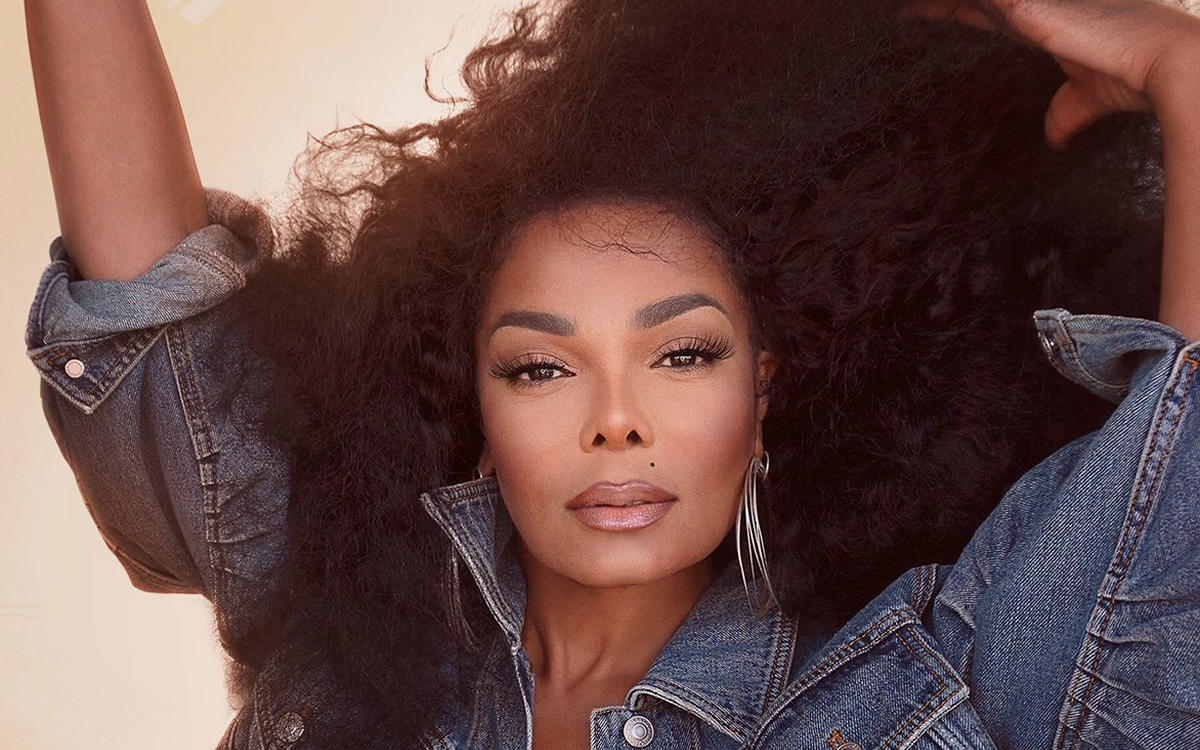 At a national level, Janet Jackson is set to headline the World AIDS Day concert on Dec. 1 — an annual fundraiser sponsored by the AIDS Healthcare Foundation. The concert will be at the NRG Arena in Houston, and will also honor actor and activist Blair Underwood with its lifetime achievement award. 
"[The concert] really is a way to commemorate World AIDS Day in a way that is both remembrance of those that we've lost, recognizing where we're at, but also really celebrating and connecting the work that's yet to be done. And having folks still leaving uplifted and elevated about what the future could hold," said Imara Canady, AHF's national director for communications and community engagement.
Jackson has long been an outspoken advocate for people living with HIV. Her song, "Together Again," is a tribute to a friend she lost to AIDS, as well as a dedication to patients around the world.
The AIDS Healthcare Foundation, the largest nonprofit HIV/AIDS service organization and advocacy group, has several health care centers in the region and many across the nation and world. AHF also has a free HIV test locater online at freehivtest.net.
AIDSWatch, the electronic memorial to people lost to HIV and AIDS, will be viewable on www.AIDSWatch.org and on the City of West Hollywood's WeHoTV broadcast and streaming channels, including Spectrum Channel 10 within West Hollywood, beginning at 12:01 a.m. on Thursday, Dec. 1, for 24 hours.
The City of West Hollywood will join STORIES: The AIDS Monument and APLA Health in a World AIDS Day event on Friday, Dec. 1. The evening will begin at 5:30 p.m. with a reception at the West Hollywood Park Aquatic and Recreation Center (ARC) Respite Deck, located at 8750 El Tovar Place.
After a short program with refreshments, attendees will descend the grand staircase of the ARC at 6:30 p.m. in a candlelight procession through West Hollywood Park and along N. Robertson, Santa Monica, and N. San Vicente Boulevards to the City's Council Chambers/Public Meeting Room, located at 625 N. San Vicente Boulevard. There, the evening will continue with a screening of the award-winning 2023 documentary "Commitment to Life." Doors will open at 7 p.m. and the screening will begin promptly at 7:15 p.m. 
Events are free to attend and open to the public. Limited validated parking will be available at the West Hollywood Park 5-Story structure. 
Advance RSVP is requested by reserving a spot on Eventbrite.