Meet 5 trans activists making a difference in LA
Authenticity matters as these trailblazers have shown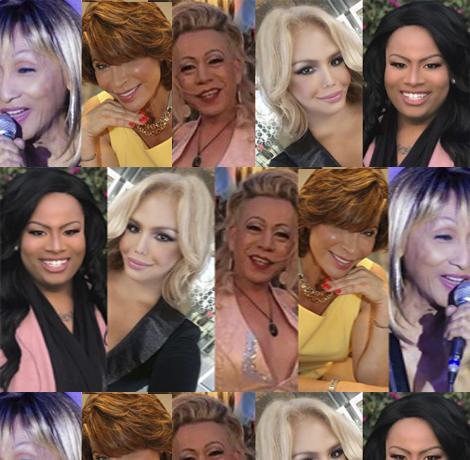 A change occurred in 2017 that went largely unnoticed: attitudes toward transgender people shifted from controversies over bathroom issues to the majority of Americans agreeing that trans service members should be allowed to serve in the military. Marking the moment, the Los Angeles Blade created a Transgender Advocate category for the upcoming "Best of" issue. However, nominee Maria Roman suggested that instead of the nominees competing against each other, we should highlight their accomplishments. We agreed. Here are five extraordinary trans activists making a difference in LA. – Troy Masters

Michaela bought her first El Pollo Loco restaurant in 1988, adding several more by the time she transitioned in 2004. Now she owns six, the largest chain of El Pollo Loco restaurants in Southern California. Ownership compelled Mendelsohn to launch a transgender employment program.

"Since I was a child I always felt like 'the other' and was often treated as such," Mendelsohn told the LA Blade in an email. "Breaking through my own barriers — I wanted to help others do the same. Six years ago, when we hired our first transgender employee, I sat down with Kristy (a trans woman of color) and listened to how she had been treated by her other employers. I was shocked and for the first time realized how lucky I was to have transitioned as the boss of my own company. It was then I decided to start hiring more transgender employees in my restaurants and eventually start a program to pave the way to open the door with businesses throughout the country to do the same.

"We hired over 40 transpeople of color into our restaurants and founded TransCanWork to open doors at businesses nationwide to increase the hiring of transgender employees," she says. "We train companies in diversity and use our jobs board to advertise their open positions to the transgender community. 
"Our work with Senator [Ricardo] Lara in Sacramento resulted in the passage of SB 396, which now requires all California companies to include harassment training of management to include gender identity, gender expression and sexual orientation," she says.
Mendelsohn is also on several boards, including serving as Vice Chair of the Trevor Project, a board member of Mayor Garcetti's L.A. Workforce Development Board, and is working with the Los Angeles Community College District and other institutions to "normalize" trans lives.
"This White House is bringing all the hate and prejudice to the surface, which exists whether we like to admit it or not," Mendelsohn says. "The pushback by people of decency is giving us an opportunity to heal this hatred and move on."

Karina is chair of the Transgender Advisory Council at the Los Angeles Human Relations Commission and serves on nine other voluntary boards, including the West Hollywood Transgender Advisory Board.
Perhaps unknown to her colleagues, Samala has a degree in chemical engineering from the Philippines, which led to 12 years of top secret work as a senior engineer for defense contractor Northrup Grumman.

"I was going back and forth, going to work in a suit and tie during the day, because of my work," says Samala. "Back then, there was not even a word for 'transgender.' It was not even on the books at the time, and I had to lie, because I would not be able to get my secret security clearance, because of the work I did. I had to lie. Back then, the question was, 'are you a homosexual?'"
Finally, Samala says, "I decided to just quit my job, because I saw the need to help the community. I saw the hate crimes, the discrimination from police profiling, lack of legal and medical services and so forth. And I wanted to live a life true to myself."
Samala was instrumental in changing policies at the LA County Sheriff's Department and the LAPD, which in 2012 produced the historic Transgender Guidelines for police interaction with the transgender community. But she still faces hate speaking at public meetings.
"Somebody from the public comes up to the microphone, saying to me that I am an abomination to the Lord and to the Bible," she says.

Samala is a trans icon, having won several beauty pageants and producing pageants through the Imperial Court of Los Angeles/Hollywood, where she is an empress and president of the board of directors. The court provides tens of thousands of dollars each year in education scholarships to trans youth and other people in need.

"A lot of the girls call me 'Mother Karina,'" Samala says. "They come up to me and they say, 'I need help.' 'I need medical help.' 'I don't have insurance.' And they're undocumented. They're getting their hormones on the streets. So there are a lot of issues that they have. We talk to everyone, the homeless and especially the women of color."  

But LA cares. "We are very lucky that we live in a city that is very proactive and very accepting and very supportive of our community, and I am very truly, truly grateful."

Maria is a former HIV Commissioner for the Los Angeles County and member of the board for both the [email protected] Coalition and the West Hollywood Advisory Board. She currently works with at-risk transgender women as a counselor at APAIT Health Center in Los Angeles.

An inspiration to many in LA, the 47-year-old Puerto Rican woman began her journey of self-discovery at age 19, surviving the streets to become an outspoken activist and role model. She is engaged to musician Jason Taylorson, with a wedding planned for later this year.

Roman is also an actress who's appeared in a number of movies, including the film short "The Transfigured Body: A Requiem in Celebration of Gwen Araujo," about the brutal murder of 17-year old Gwen Araujo in Newark, Calif., in 2002. Four men used a "trans panic" defense, claiming Arajuo deceived them into believing she was a cisgender woman.

AIDS drove Roman to become an activist. "A lot of my friends who were trans were dying from HIV, and it sort of forced me to feel that I wanted to be part of the solution," Roman says. "So when a position opened up at a nonprofit agency, I took it, as a health educator. For the first time, I really found my voice, and I discovered my passion: I could influence discussions, and advocate not only for myself but for other women like myself."

Roman says her job at the APAIT Health Center is finding "housing for people who are living with HIV." She hopes to find resources to create a shelter for transgender women.

In 2018, Roman says, "We have to sort of step up our game, and start creating things like the [email protected] Coalition, which is an organization that focuses on serving our own people, We have to really entrench ourselves in every aspect from politics to social services to the media."

Roman adds, poignantly: "We see trans visibility at its highest point—but people are struggling with the same issues I struggled with 20 years ago: lack of employment, lack of education, lack of resources. So, the issues are still the same, although there is more visibility."
Bamby is president and CEO of the [email protected] Coalition, which she says is "the very first trans-led organization providing services, direct supportive services to trans people here in Los Angeles." Salcedo knows the territory, having started as an HIV/AIDS educator and Transgenderos Unidos leader at Bienestar, after which she spent eight years as the Health Education and HIV Prevention Services Coordinator at Children's Hospital Los Angeles.

"I don't consider myself an activist," Salcedo says. "I just feel like a piece of the puzzle. I consider myself a pawn in the game. Having said that, the murder of Gwen Araujo activated something inside of me, for me to understand and realize there was a lot of work that needed to be done to bring awareness about our issues, particularly the violence that we experience in our society. Since then, I've been very active in the community, about 18 years now that I've been moving and shaking and organizing."

Salcedo's trans, LGBT, Latina and HIV/AIDS work also intersects with issues such as immigration and incarceration. She advocates getting involved in local politics, learning about elected officials, and visiting their offices.

"They're here to serve us, not the other way around," she says. But because of the way politics works, "they basically serve those who give them the most. And we need to change that. We need to hold them accountable for what they do. We need to fight the power."
Salcedo is also pragmatic. "There have been gains, but the current political climate is not helping," she says. "To fight the oppression we experience, we need to be able to understand our individual power, but also our collective power," forming alliances "with other people who understand our struggle."

On Jan. 5, Salcedo announced the expansion of The [email protected] Coalition through The Center for Violence Prevention & Transgender Wellness and a bigger space to provide a multitude of services at 3055 Wilshire Blvd., Suite 350.
Ashlee Marie is an activist who rose to prominence as the first trans editor-in-chief of Wear Your Voice magazine, then gained international notoriety when she confronted Caitlyn Jenner over her Republican political views at a Trans Chorus of Los Angeles performance December 29, 2017.
"I don't think there was ever a moment I consciously chose activism," says Preston. "It was never a profession so much as it was a passion. I feel that 'activist' was originally a descriptor assigned to me by those who've benefited from my contributions."

Preston has worked as a consultant on cultural competence and issues around "diversity, inclusion, and the social impact media has on trans people." She has also used her media platforms to enable trans women to tell their own stories.

Preston is also on the board of TransCanWork. "I recognize that true economic empowerment doesn't mean saving trans people, it means giving us tools and resources to save ourselves," she says. "Full economic empowerment means establishing alliances outside of the traditional LGBTQ sphere and actively shaping the inclusive society in which we wish to live."

In a Dec. 29 press release, Preston announced her intention to run for the District 54 State Assembly seat that Sebastian Ridley-Thomas vacated for health reasons. The Special Election has been scheduled for June 5, with the primary slated for April 3, 2018.
"The most effective strategy in countering trans erasure is to double down on our visibility," she says. "In 2017, the United States witnessed nine brilliant transgender people take political office (some even making history), and it was absolutely glorious. We no longer have to hide out in the shadows. We know how to survive; but it's time we truly thrive. We don't need an invitation to access our greatness. Let's keep showing up to spaces that haven't always embraced us traditionally; in order to change the course of history."
Visalia's city council proclaims October 'LGBTQ history month'
"Thank you to the council for doing this […] When we started this work five years ago, we didn't know how we would be received in the city"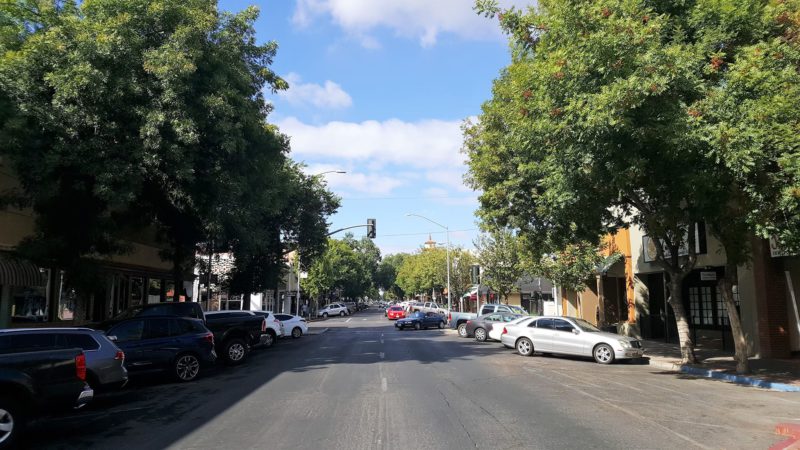 VISALIA, Ca. – In a proclamation this past Monday, the city council paid tribute to The Source LGBTQ+ Center's work in the Visalia LGBTQ+ community, including Tulare and Kings Counties over the past five years. The council also proclaimed October as LGBTQ+ history month presenting 'The Source' a plaque noting the nonprofit's recent expansion.
"In 5 years, The Source has become the largest LGBT center between Los Angeles and Sacramento," the plaque reads in part, The Visalia Times-Delta newspaper reported.
"We started with just an idea that we came up with on Main Street – back when it had antique stores," said Nick Vargas, director of development and cofounder of The Source. "From that idea, other people have joined us and I have been able to do the best work of my life, helping the citizens of Visalia, particularly the LGBTQ youth, those living with HIV, and their families."
On Saturday, the fifth annual Pride Visalia organized by 'The Source' was held at a different time of year and in a brand new location, Valley Strong Ballpark, supported by communications giant T-Mobile. The center's annual Halloween Gala was also held Saturday night at the Bello Vita Venue.
"Thank you to the council for doing this, it means a lot to us. When we started this work five years ago, we didn't know how we would be received in the city," Vargas said. "It means a lot to be here today, I would love it if you all showed up to PRIDE Visalia… but just knowing we have the support of the council and the city, is a lot."
On its website, 'The Source' specifies that the center's mission is to "provide spaces within our communities for the LGBT+ population to Learn, Grow, Belong, Transform, Question + Support."
Visalia, the Tulare County seat, is the gateway to Sequoia National Park, and only forty-one miles south of Fresno located in the conservative San Joaquin Valley region of central California. In Congress, the area, California's 22nd congressional district, is represented by Republican Devin Nunes, who has been unresponsive to LGBTQ+ concerns, having been labeled anti-LGBTQ+ by the Human Rights Campaign and Equality California.
The Times-Delta also reported that The Source is also hosting its first-ever AIDS Walk to raise awareness as well as funds. The walk is scheduled at 11 a.m. on Oct. 30 on NW 2nd Avenue.
Pride Visalia 2021 sponsored by T-Mobile:
Los Angeles City Council bans homeless camps in 54 locations
Sitting, sleeping & storing property near fire hydrants, building entrances, driveways, libraries, parks, elementary schools banned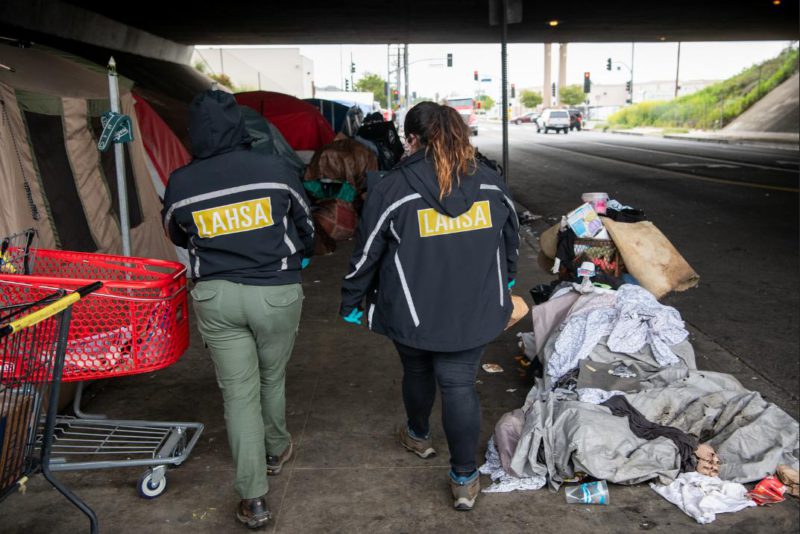 LOS ANGELES – Setting up or creating encampments by homeless persons in 54 select locations across the city is now banned after the LA City Council voted 12-2 Wednesday to outlaw sitting, sleeping and lying in those places.
Utilizing new laws passed over the summer after contentious and at times acrimonious debate, the council enacted new rules regulating sitting, sleeping and storing property near fire hydrants, building entrances, driveways, libraries, parks, elementary schools and several other locations.
The council also directed city staff to ensure that the homeless were given proper notifications prior to action and that all departments expand staff and make available resources to help those affected by the new ban.
On Wednesday, U.S. Veterans Affairs Secretary Denis McDonough announced that the VA is going to place more than 500 unhoused veterans living in Los Angeles into permanent housing.
According to McDonough, the efforts will be in two steps, the first to assist approximately 40 veterans living on the street in what is colloquially referred to as the 'Veteran's Row' encampment, located adjacent to the VA campus in Brentwood on San Vincente Boulevard.
Today, the VA has committed to quickly housing the Angelenos encamped on the federal land near the West LA campus — a big step in the right direction.

Deeply grateful to @SecVetAffairs, @LAHomeless, and @POTUS for their partnership.https://t.co/qiHNMvLm8j pic.twitter.com/R4q246RQFs

— MayorOfLA (@MayorOfLA) October 20, 2021
That encampment has been highlighted by mayoral candidates visiting it frequently including last week by U.S. Representative Karen Bass, (D) who was accompanied by the VA Secretary.
The next step is move another 500 veterans into permanent or transitional housing by December 31, the VA Secretary said.
In the last census count of homeless people conducted by the County of Los Angeles, of the nearly 66,000 people experiencing homelessness, roughly 3,900 are homeless veterans.
LA City Council votes to suspend Ridley-Thomas over corruption charges
The 11-to-3 vote to suspend vote came two days after Ridley-Thomas announced that he would "step back" from his duties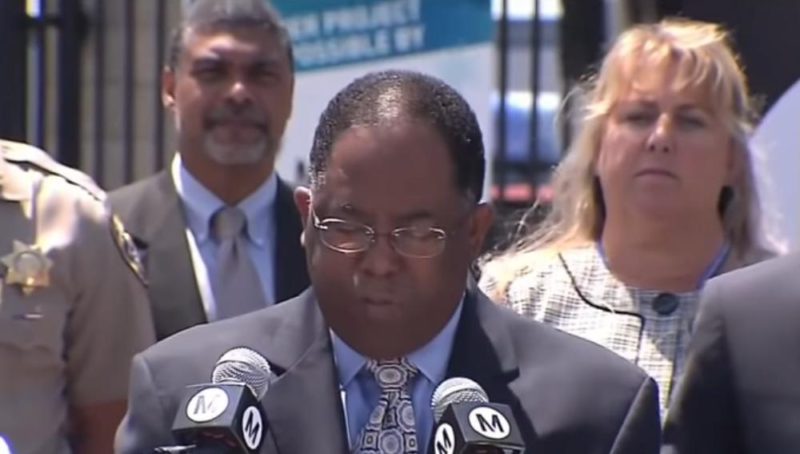 LOS ANGELES – The city council voted Wednesday to suspend Councilman Mark Ridley-Thomas, 66, who was was indicted a week ago by a federal grand jury on 20 federal counts of conspiracy, bribery, mail and wire fraud.
The 11-to-3 vote to suspend vote came two days after Ridley-Thomas announced that he would "step back" from participation in City Council meetings and committees. Ridley-Thomas, who has denied any wrongdoing, has said he will not resign and will fight the federal charges against him, KTLA and the Los Angeles Times reported.
The federal grand jury's indictment alleged that Ridley-Thomas took bribes from a former dean at the University of Southern California, (USC) when he was a member of the County Board of Supervisors.
In a letter sent to fellow councilmembers Monday, he indicated that he would step back from his duties but he declined to resign from his seat. He said that he planned to fight the "outrageous allegations" and would resume participation on the legislative body "at the earliest appropriate time."
The Los Angeles Times reported that in exchange for the payoffs, Ridley-Thomas allegedly supported awarding county contracts worth millions of dollars to USC.
In the indictment Ridley-Thomas is charged with conspiring with Marilyn Louise Flynn, 83, then dean of USC's School of Social Work, to steer county money to the university in return for admitting his son Sebastian into graduate school with a full-tuition scholarship and a paid professorship, the Times reported.