Meet 5 trans activists making a difference in LA
Authenticity matters as these trailblazers have shown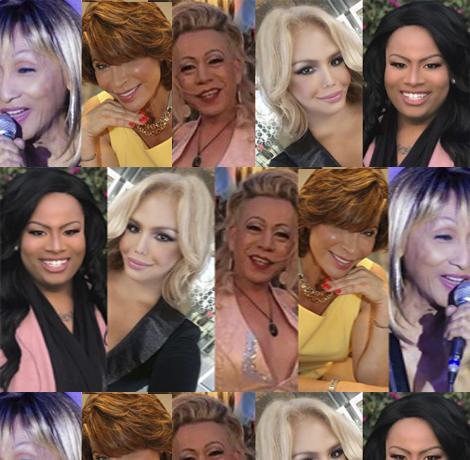 A change occurred in 2017 that went largely unnoticed: attitudes toward transgender people shifted from controversies over bathroom issues to the majority of Americans agreeing that trans service members should be allowed to serve in the military. Marking the moment, the Los Angeles Blade created a Transgender Advocate category for the upcoming "Best of" issue. However, nominee Maria Roman suggested that instead of the nominees competing against each other, we should highlight their accomplishments. We agreed. Here are five extraordinary trans activists making a difference in LA. – Troy Masters

Michaela bought her first El Pollo Loco restaurant in 1988, adding several more by the time she transitioned in 2004. Now she owns six, the largest chain of El Pollo Loco restaurants in Southern California. Ownership compelled Mendelsohn to launch a transgender employment program.

"Since I was a child I always felt like 'the other' and was often treated as such," Mendelsohn told the LA Blade in an email. "Breaking through my own barriers — I wanted to help others do the same. Six years ago, when we hired our first transgender employee, I sat down with Kristy (a trans woman of color) and listened to how she had been treated by her other employers. I was shocked and for the first time realized how lucky I was to have transitioned as the boss of my own company. It was then I decided to start hiring more transgender employees in my restaurants and eventually start a program to pave the way to open the door with businesses throughout the country to do the same.

"We hired over 40 transpeople of color into our restaurants and founded TransCanWork to open doors at businesses nationwide to increase the hiring of transgender employees," she says. "We train companies in diversity and use our jobs board to advertise their open positions to the transgender community. 
"Our work with Senator [Ricardo] Lara in Sacramento resulted in the passage of SB 396, which now requires all California companies to include harassment training of management to include gender identity, gender expression and sexual orientation," she says.
Mendelsohn is also on several boards, including serving as Vice Chair of the Trevor Project, a board member of Mayor Garcetti's L.A. Workforce Development Board, and is working with the Los Angeles Community College District and other institutions to "normalize" trans lives.
"This White House is bringing all the hate and prejudice to the surface, which exists whether we like to admit it or not," Mendelsohn says. "The pushback by people of decency is giving us an opportunity to heal this hatred and move on."

Karina is chair of the Transgender Advisory Council at the Los Angeles Human Relations Commission and serves on nine other voluntary boards, including the West Hollywood Transgender Advisory Board.
Perhaps unknown to her colleagues, Samala has a degree in chemical engineering from the Philippines, which led to 12 years of top secret work as a senior engineer for defense contractor Northrup Grumman.

"I was going back and forth, going to work in a suit and tie during the day, because of my work," says Samala. "Back then, there was not even a word for 'transgender.' It was not even on the books at the time, and I had to lie, because I would not be able to get my secret security clearance, because of the work I did. I had to lie. Back then, the question was, 'are you a homosexual?'"
Finally, Samala says, "I decided to just quit my job, because I saw the need to help the community. I saw the hate crimes, the discrimination from police profiling, lack of legal and medical services and so forth. And I wanted to live a life true to myself."
Samala was instrumental in changing policies at the LA County Sheriff's Department and the LAPD, which in 2012 produced the historic Transgender Guidelines for police interaction with the transgender community. But she still faces hate speaking at public meetings.
"Somebody from the public comes up to the microphone, saying to me that I am an abomination to the Lord and to the Bible," she says.

Samala is a trans icon, having won several beauty pageants and producing pageants through the Imperial Court of Los Angeles/Hollywood, where she is an empress and president of the board of directors. The court provides tens of thousands of dollars each year in education scholarships to trans youth and other people in need.

"A lot of the girls call me 'Mother Karina,'" Samala says. "They come up to me and they say, 'I need help.' 'I need medical help.' 'I don't have insurance.' And they're undocumented. They're getting their hormones on the streets. So there are a lot of issues that they have. We talk to everyone, the homeless and especially the women of color."  

But LA cares. "We are very lucky that we live in a city that is very proactive and very accepting and very supportive of our community, and I am very truly, truly grateful."

Maria is a former HIV Commissioner for the Los Angeles County and member of the board for both the [email protected] Coalition and the West Hollywood Advisory Board. She currently works with at-risk transgender women as a counselor at APAIT Health Center in Los Angeles.

An inspiration to many in LA, the 47-year-old Puerto Rican woman began her journey of self-discovery at age 19, surviving the streets to become an outspoken activist and role model. She is engaged to musician Jason Taylorson, with a wedding planned for later this year.

Roman is also an actress who's appeared in a number of movies, including the film short "The Transfigured Body: A Requiem in Celebration of Gwen Araujo," about the brutal murder of 17-year old Gwen Araujo in Newark, Calif., in 2002. Four men used a "trans panic" defense, claiming Arajuo deceived them into believing she was a cisgender woman.

AIDS drove Roman to become an activist. "A lot of my friends who were trans were dying from HIV, and it sort of forced me to feel that I wanted to be part of the solution," Roman says. "So when a position opened up at a nonprofit agency, I took it, as a health educator. For the first time, I really found my voice, and I discovered my passion: I could influence discussions, and advocate not only for myself but for other women like myself."

Roman says her job at the APAIT Health Center is finding "housing for people who are living with HIV." She hopes to find resources to create a shelter for transgender women.

In 2018, Roman says, "We have to sort of step up our game, and start creating things like the [email protected] Coalition, which is an organization that focuses on serving our own people, We have to really entrench ourselves in every aspect from politics to social services to the media."

Roman adds, poignantly: "We see trans visibility at its highest point—but people are struggling with the same issues I struggled with 20 years ago: lack of employment, lack of education, lack of resources. So, the issues are still the same, although there is more visibility."
Bamby is president and CEO of the [email protected] Coalition, which she says is "the very first trans-led organization providing services, direct supportive services to trans people here in Los Angeles." Salcedo knows the territory, having started as an HIV/AIDS educator and Transgenderos Unidos leader at Bienestar, after which she spent eight years as the Health Education and HIV Prevention Services Coordinator at Children's Hospital Los Angeles.

"I don't consider myself an activist," Salcedo says. "I just feel like a piece of the puzzle. I consider myself a pawn in the game. Having said that, the murder of Gwen Araujo activated something inside of me, for me to understand and realize there was a lot of work that needed to be done to bring awareness about our issues, particularly the violence that we experience in our society. Since then, I've been very active in the community, about 18 years now that I've been moving and shaking and organizing."

Salcedo's trans, LGBT, Latina and HIV/AIDS work also intersects with issues such as immigration and incarceration. She advocates getting involved in local politics, learning about elected officials, and visiting their offices.

"They're here to serve us, not the other way around," she says. But because of the way politics works, "they basically serve those who give them the most. And we need to change that. We need to hold them accountable for what they do. We need to fight the power."
Salcedo is also pragmatic. "There have been gains, but the current political climate is not helping," she says. "To fight the oppression we experience, we need to be able to understand our individual power, but also our collective power," forming alliances "with other people who understand our struggle."

On Jan. 5, Salcedo announced the expansion of The [email protected] Coalition through The Center for Violence Prevention & Transgender Wellness and a bigger space to provide a multitude of services at 3055 Wilshire Blvd., Suite 350.
Ashlee Marie is an activist who rose to prominence as the first trans editor-in-chief of Wear Your Voice magazine, then gained international notoriety when she confronted Caitlyn Jenner over her Republican political views at a Trans Chorus of Los Angeles performance December 29, 2017.
"I don't think there was ever a moment I consciously chose activism," says Preston. "It was never a profession so much as it was a passion. I feel that 'activist' was originally a descriptor assigned to me by those who've benefited from my contributions."

Preston has worked as a consultant on cultural competence and issues around "diversity, inclusion, and the social impact media has on trans people." She has also used her media platforms to enable trans women to tell their own stories.

Preston is also on the board of TransCanWork. "I recognize that true economic empowerment doesn't mean saving trans people, it means giving us tools and resources to save ourselves," she says. "Full economic empowerment means establishing alliances outside of the traditional LGBTQ sphere and actively shaping the inclusive society in which we wish to live."

In a Dec. 29 press release, Preston announced her intention to run for the District 54 State Assembly seat that Sebastian Ridley-Thomas vacated for health reasons. The Special Election has been scheduled for June 5, with the primary slated for April 3, 2018.
"The most effective strategy in countering trans erasure is to double down on our visibility," she says. "In 2017, the United States witnessed nine brilliant transgender people take political office (some even making history), and it was absolutely glorious. We no longer have to hide out in the shadows. We know how to survive; but it's time we truly thrive. We don't need an invitation to access our greatness. Let's keep showing up to spaces that haven't always embraced us traditionally; in order to change the course of history."
LA County to consider basic income of $1K to 1,000 County residents
"We must explore guaranteed income and other measures of
poverty alleviation as permanent County policy"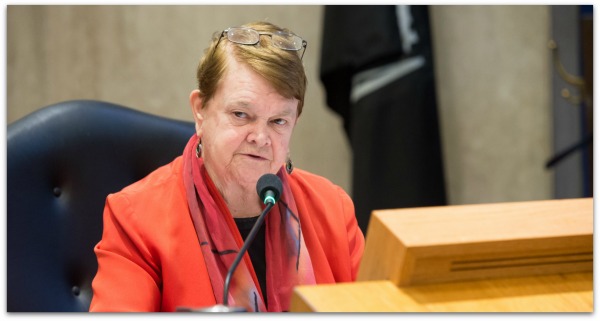 LOS ANGELES – A proposal for a guaranteed income pilot program to provide monthly payments for approximately 1,000 of the County's poorest residents for three years is under consideration by the Los Angeles County Board of Supervisors. The motion put forward by Supervisors Holly Mitchell and Sheila Kuehl would provide this basic monthly income for a three year period.
According to the motion, the county chief executive's office would have 60 days to establish a plan for the guaranteed income pilot program. The Los Angeles Times reported that the County would need at least $36 million to finance its program as proposed in the motion.
"We must fundamentally shift the idea that people who face financial insecurity have somehow failed, and instead recognize that it is the inequity and lack of access built into our economy and government assistance programs that have failed us," Mitchell and Kuehl said.
The details on participant qualifications and other details have not been worked out. The Board is set to vote on the motion next Tuesday.
"A guaranteed income program provides households with financial stability during sharp economic swings, alleviates stress and broadens recipients' horizons," Mitchell and Kuehl said. "Importantly, these programs come without the scrutiny and work requirements of programs such as welfare and food stamps."
This motion comes following the new citywide, anti-poverty proposal by Los Angeles Mayor Eric Garcetti that would give cash — without any obligations — to thousands of city residents in the coming months which was reported in April by the Los Angeles Times.
Garcetti's $24-million Basic Income Guaranteed program would provide $1,000 a month to 2,000 Los Angeles families for a year. There will be no obligation on how to spend the money, according to the mayor's office.
"Long before the dual pandemic – both public health and economic – caused by COVID-19,
the United States' (U.S.) and Los Angeles' economies have been plagued by instability, much of it caused by staggering levels of inequality. As we endeavor to create a more resilient economy and Los Angeles County (County), we must explore guaranteed income and other measures of poverty alleviation as permanent County policy, not just as an emergency measure to help with this crisis.
The coronavirus crisis has heightened and made more vivid what was already clear to
many: the inequities in our economy have been a matter of life and death for many of our most vulnerable County residents. Prior to the COVID-19 epidemic, the safety net failed to address the structural issues that have been keeping many children and their families trapped in poverty."
Directly relating to the motion put forward by Mitchell and Kuehl, in the Fall of 2019, the Williams Institute at the University of California Los Angeles School of Law published a study that disclosed that LGBTQ people collectively have a poverty rate of 21.6%, which is much higher than the rate for cisgender straight people of 15.7%. There are those who are head of single-person households and have children reflected in that grouping.
Addressing the negative economic impact specifically in terms of housing costs that the coronavirus impact has had with the County's LGBTQ community, speaking last Fall with journalist Karen Ocamb, Supervisor Kuehl noted;
"I think LGBTQ people have suffered greatly in the pandemic because we always were more vulnerable as a group, in terms of our revenue income, our ability to thrive," Kuehl said. "I think we should be very concerned about each other as a community and making certain that people can stay in their housing in these very difficult and dangerous times."
NBC Universal cancels Golden Globe awards broadcast for 2022
NBC Universal announced the network would not broadcast the 2022 Golden Globes awards ceremony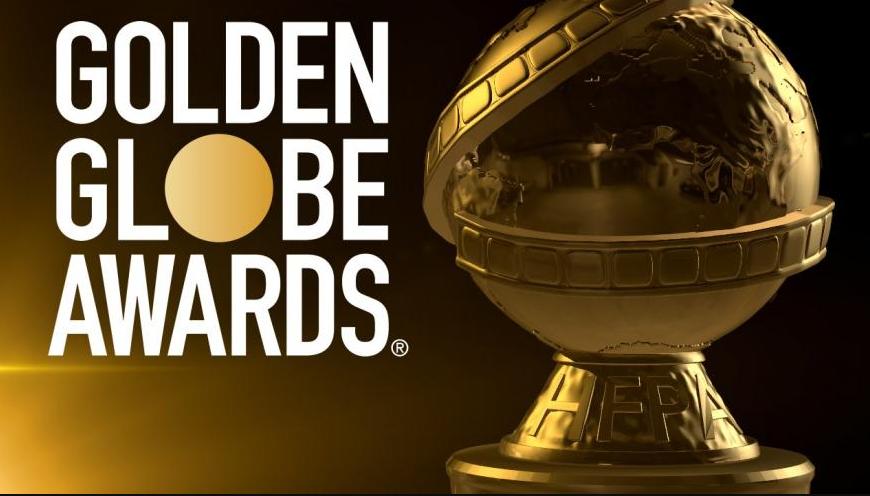 BURBANK – In the wake of an in-depth investigation into the Hollywood Foreign Press Association (HFPA), the organization responsible for the Golden Globes by the Los Angeles Times, which revealed a lack of racial diversity among its voting members and various other ethical concerns, NBC Universal announced Monday the network would not broadcast the 2022 Golden Globes ceremony.
This past February ahead of the HFPA's 78th Annual Golden Globes ceremony, HFPA board chair Meher Tatna told Variety magazine that the organization that the organization of international journalists which covers the film, television, and entertainment industry has not had any Black members in at least 20 years.
Actor Sterling K. Brown, a Golden Globe winner and two-time nominee, posted to Instagram;
Criticism of the HFPA, which puts on the Globes and has been denounced for a lack of diversity and for ethical impropriates, reached such a pitch this week that actor and superstar celebrity Tom Cruise returned his three Globes to the press association's headquarters, according to a person who was granted anonymity because they weren't authorized to speak publicly about the decision, the Associated Press reported.
"We continue to believe that the HFPA is committed to meaningful reform. However, change of this magnitude takes time and work, and we feel strongly that the HFPA needs time to do it right," a spokesperson for NBC said in a statement.
"As such, NBC will not air the 2022 Golden Globes," the spokesperson added. "Assuming the organization executes on its plan, we are hopeful we will be in a position to air the show in January 2023."
NBC's decision comes as Vogue reported that the backlash to the HFPA came swiftly and decisively. Some of Hollywood's biggest studios, including Netflix, Amazon, and WarnerMedia, announced they were severing ties with the organization until efforts were made to increase diversity and stamp out corruption, while a group of more than 100 of the industry's biggest PR firms released a statement in March in which they pledged to boycott the ceremony for the foreseeable future.
The HFPA did not immediately respond to inquiries by media outlets requesting comment about NBC's decision.
In February, the organization said it was "fully committed to ensuring our membership is reflective of the communities around the world who love film, TV, and the artists inspiring and educating them."
"We understand that we need to bring in Black members as well as members from other underrepresented backgrounds, and we will immediately work to implement an action plan to achieve these goals as soon as possible," it said.
HFPA also announced a full timetable through this summer for implementing promised reform initiatives in response to NBC's decision.

"Regardless of the next air date of the Golden Globes, implementing transformational changes as quickly — and as thoughtfully — as possible remains the top priority," the HFPA board said in a statement. "We invite our partners in the industry to the table to work with us on the systemic reform that is long overdue, both in our organization as well as within the industry at large."
On a wing and a prayer, a WeHo landmark survives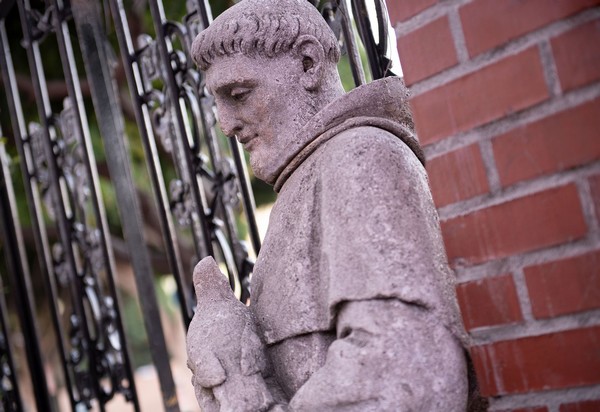 WEST HOLLYWOOD – The Abbey is one of the most well-known gay bars in the world, its fame and endurance owes everything to the business savvy and ambition of its founder, David Cooley. The nearly 30-year old Weho institution began as a cake shop and cappuccino bar in 1991. After withstanding the brutality of the AIDs epidemic and the instability of the 2008 recession, the economic impact of the Covid crisis almost shut down the LA landmark for good.
Its owner, David Cooley, sat down with the Blade reflecting on the difficulty of the past year and the excitement of the years to come.
Once upon a time in the 90's, Cooley was working at Wells Fargo when one of his clients came in and told Cooley about how he had started a coffee shop. "I studied his business and thought, 'I can do the same'" Cooley said. He bought a small dry cleaning joint, appropriately called Pride Dry Cleaners, starting off with an espresso machine and a few cakes.
He stayed there for three years, establishing his presence in the neighborhood and becoming friends with the surrounding businesses. It was then that the landlord across the street, a friend and fellow gay man, asked if Cooley would like more space to expand his coffee shop. The new building is what is known today to be The Abbey.
Over the years, Cooley's new coffee shop added beer and wine, then a full bar, and then a dance floor – constantly evolving, growing and improving. Like a game of Monopoly, Cooley steadily bought more and more square footage, and then finally bought the real estate. In 2017, he added the very popular sidebar, The Chapel as an expansion of The Abbey. Now in 2021, he oversees The Abbey, The Chapel, The Abbey Within (a chic new sidebar, with an intimate feel) and Out on Robertson – his latest venture with the City of West Hollywood.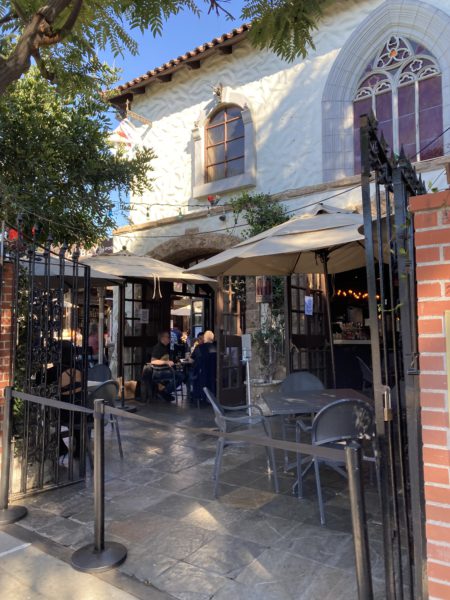 Out on Robertson transformed a block of Robertson Boulevard into a pedestrian zone, giving the surrounding businesses a boost. The block between Santa Monica Boulevard and Melrose Avenue will be closed to cars each weekend. It's been a big success for The Abbey and many of the neighboring spots, with long lines in front of every business.
Cooley was instrumental in making the new project happen. "I waited 6 hours at the City Council meeting to give my support for Out on Robertson" he said. Robertson is one of several West Hollywood street blocks under construction right now, with a new park opening up in September.
One of Cooley's reasons for launching Out on Robertson was "to beautify the neighborhood. I'm staring at construction, I'm staring at boarded up buildings and nothing is going on," he said. Cooley told the Blade he had considered semi-retirement before the joint project, but the possibilities brought on from Out on Robertson re-sparked his appetite.
The Abbey is an institution, in many ways it's a small city. Pre-Covid, with dancers and security, there'd be well over 300 employees on any given weekend night. These days, not including dancers or live performers – who were only recently allowed outside – there are at least 180 people on the payroll.
He credited his staff as the reason for The Abbey's success, and its strength during these difficult months. "We run our business as a family business," Cooley explained, "my average staff person has been here for almost 20 years. It's difficult to know your employees are not working since so many rely on their tips. It's challenging not having the unknown known."
The past fifteen months have kept Cooley and his employees on their toes, they've opened and closed four times, sometimes with only a few hours of notice. "Twice I didn't think The Abbey would make it. I didn't think we would make our 30th anniversary, and that hurt me a lot," he reflected.
Thanks to the astounding strides The Biden Administration has made in issuing vaccinations, Cooley and some of the other WeHo businesses are at long last allowed to breathe a bit easier.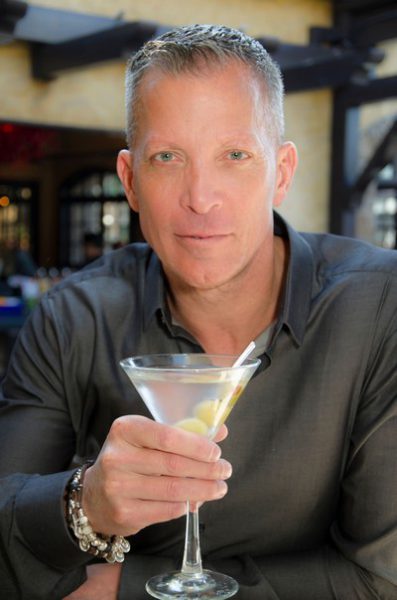 Like many others in West Hollywood, Cooley optimistically listed the exciting new developments around town. "It shows life," Cooley said, "people are so excited to get back on the dance floor." Updates arrive almost every hour from go-to gay bars such as Motherlode, Trunks and Revolver, to new spots on the strip like Stache or Lance Bass' untitled mega club.
Cooley's thoughts on Lance Bass, and Bass's own game of Monopoly? "I'm proud of him. And I'm happy to see signs say 'leased' not 'for lease'." By the fall, perhaps The Abbey will be able to return to once again throwing some of the most lavish parties in West Hollywood.
(Photo courtesy of David Cooley)
The Abbey celebrates its 30th Birthday this September, it'll be a party to remember.