LAPD investigating apparent murder of LA transwoman Viccky Gutierrez 
LAPD says case is a "high priority"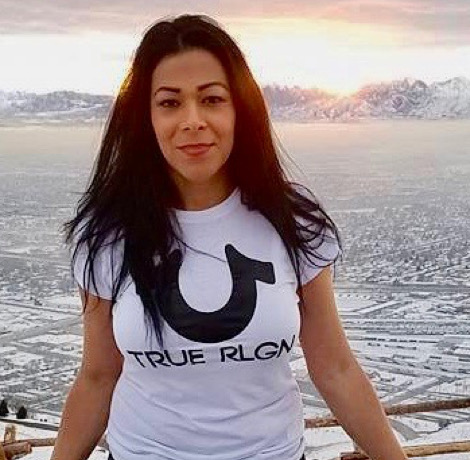 Late Wednesday, [email protected] Coalition founder Bamby Salcedo announced the death of the group's friend and client, Viccky Gutierrez. The Los Angeles Police Department has not yet officially identified the burned body found in Gutierrez's apartment as the young trans Latina, but Salcedo and Gutierrez's friends are certain it is her.
LAPD spokesperson Officer Drake Madison told the Los Angeles Blade that the LAPD's West Bureau Division and the LA Fire Department responded at 3:15 amWednesday morning to a fire in a multi-family house in the 1700 block of South New Hampshire Boulevard in the Pico Union district. The flames were contained to the attic and a single unit on the second floor of the two-story, 116-year-old building.
"One person was found dead inside," KTLA reported, "and officials believe the death may be suspicious." However, "no further details on why the death was suspicious were given." KTLA also reports that arson investigators are talking to witnesses and looking into the source of the fire. The other families escaped without injury.
"This is a high priority case for us," LAPD Det. Sharon Kim told the Los Angeles Blade. She expects the autopsy results to be released either Thursday or Friday to be able to issue a positive identification.
Kim also clarified that a news report indicating that federal agencies are involved in the investigation is incorrect. The LAPD has a long standing policy  —confirmed by then-LAPD Chief Bill Bratton directly to Bamby Salcedo—that the LAPD does not cooperate with ICE regarding any undocumented individuals in order to gain community support in finding murder suspects, perpetrators of hate crimes and to allow victims and witnesses of crimes to come forward.
But Salcedo and the LA trans community already know the burned body is Viccky Gutierrez. And Salcedo's not only hurt but angry. "It's not just that she is gone—it is the way that she was murdered. She was brutally murdered. We believe that it was intentional. We believe it was premeditated," Salcedo says in an emotional video in Spanish and English posted on her Facebook page.  Salcedo wants to "seek justice for Viccky."
Gutierrez was a young trans Latina woman from Honduras who used to come to [email protected] Coalition group meetings and "just to have lunch," Salcedo tells The LA Blade.
Ask why Salcedo suspects murder, she says: "her body was burned so we think she was murdered before they got there. It's not confirmed—police are still investigating. But one of her closest friends, Cristy—who comes from the same small town in Honduras—had dinner with her that night and said she was okay.  So there is a lot of speculation—we know the danger we experience everyday. We think it's possible she was killed before they burned her apartment. She was completely unrecognizable. People kept calling her cell phone and she didn't answer. It was late at night and her neighbors were sleeping and no one heard her screaming. So my assumption is that she was dead or unconscious before she was burned. That's why I'm 99% sure she was brutally murdered and burned to death."
Salcedo adds that "one of the girls told Cristy that they told her the apartment smelled like gasoline, like it was sprayed on the apartment and lit on fire."
Amongst themselves, the mourning trans community also wonders if Gutierrez, who engaged in survival sex work, may have been killed by somebody who may have come to visit her. "There's a strong possibility it came from work. It's what we have to do. But we just don't know. We asked the LAPD to check her cell phone but everything was burned," Salcedo says.
"She was such a sweet girl. She was our sister," Salcedo adds.
Salcedo has asked the Honduran Consult to attend the vigil for Gutierrez on Friday and pressure the LAPD to do a quick investigation so they can release her body to her family. In Latin America, she explains, families bury their dead the next day.
Viccky's Vigil of Resistance is scheduled for Friday, Jan. 12 from 7:00p-10:00pm at 1660 Venice Blvd, LA 90006. See the Facebook page for more information.
Salcedo has also set up a GoFundMe page to raise money to fly Gutierrez's body back to Honduras and help the family with funeral services.
LAPD Det. Sharon Kim asks that anyone with information or tips call: 213-382-9470.
Bruce's Beach is returned to heirs undoing racially motivated land grab
Anthony Bruce, a family spokesman, said in a statement that the return means the world to them but it is also bittersweet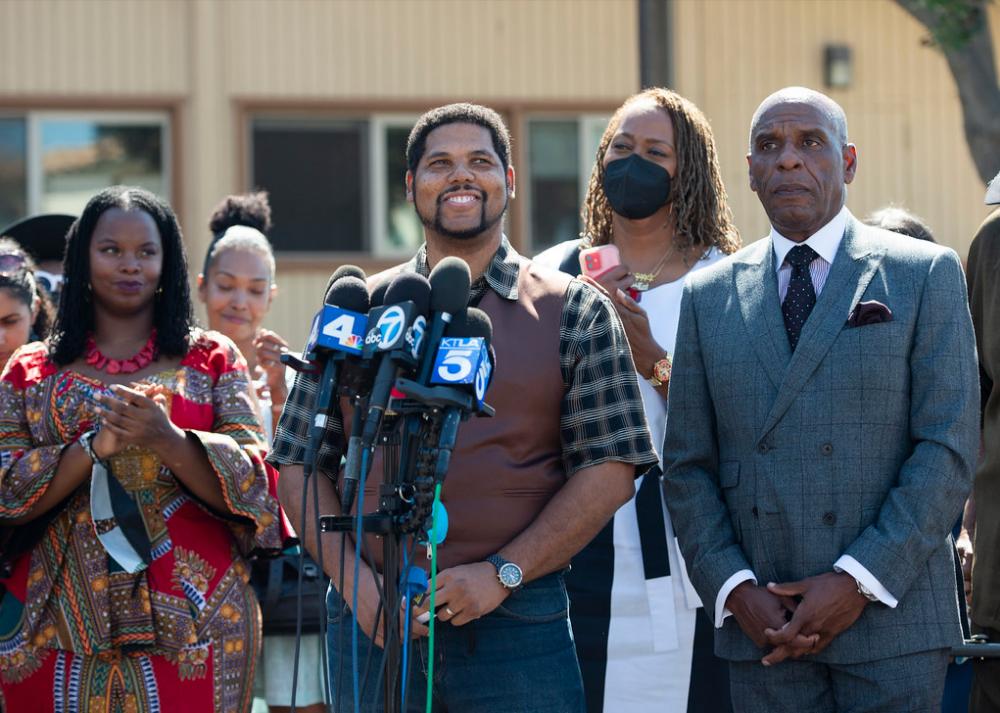 MANHATTAN BEACH – In 1912 Willa and Charles Bruce bought two lots of land for $1,225 with the intent of creating a safe beachfront space for Black Angelenos. But their purchase was met with heavy opposition a July 27, 1912 Los Angeles Times article reported.
Undaunted the Bruce's pushed ahead, "Wherever we have tried to buy land for a beach resort, we have been refused, but I own this land and I am going to keep it," Willa told the Times.
For nearly ten years Willa & Charles's property was a destination and haven for Black people coming there for recreation from all over the rest of southern California. But by 1922 issues with the local white neighbors and the police department began to mount, as the majority white population put pressure on the Bruce family to close down their enterprise.
In the 1920's, like most of the rest of the United States, the Ku Klux Klan was very active in Southern California. Racially motivated animus was then in turn amplified by Klan activity and resulting press coverage, which according to some historians, had a bias towards white supremacist viewpoints.
In an interview last year a descendent of Willa and Charles told the BBC the local police department put up signs limiting parking to 10 minutes, and another local landowner put up no trespassing signs, forcing people to walk half a mile to reach the water.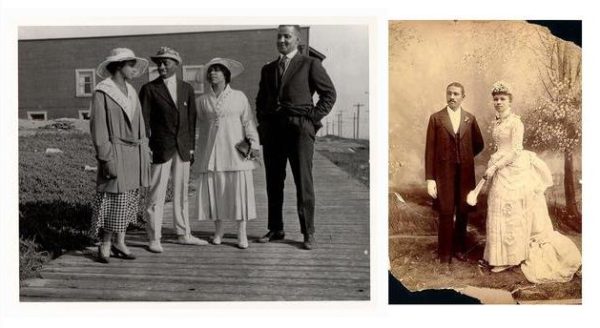 After efforts failed to pressure the family into closing down their little resort, the Manhattan Beach City Council working with County officials seized Bruce's Beach under eminent domain- laws designed to let the government forcibly buy land needed for roads and other public buildings. Officials claimed they planned to build a park which didn't happen.
The city did nothing with the property and it was transferred to the state of California in 1948. Then in 1995, the state transferred it to Los Angeles county, with restrictions on further transfers.
California's legislative leaders along with Governor Gavin Newsom passed a bill that removed the restriction on transfer of the property, making transfer easier, which was a result of Los Angeles County Supervisor Janice Hahn's work to process the return the property to heirs of Willa and Charles begun in April 2021.
This week the Los Angeles County Board of Supervisors unanimously voted in approval of the plan to return the property to the Bruce family. The property will now enter escrow before officially transferring to the family. Once transferred, LA county agreed to rent the property back from the Bruce's for $413,000 per year and will maintain its lifeguard facility there.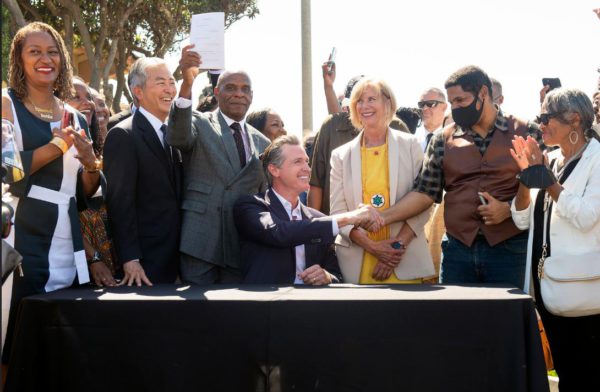 Anthony Bruce, a family spokesman, said in a statement that the return means the world to them but it is also bittersweet.
"My great-great-grandparents, Willa and Charles Bruce sacrificed to open a business that gave Black people a place to gather and socialize, and Manhattan Beach took it from them because of the color of their skin," he said. "It destroyed them financially. It destroyed their chance at the American Dream."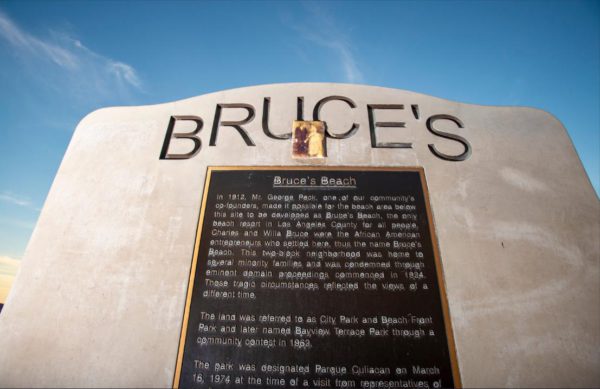 Heat Advisory issued as temps expected to be in triple digits
LA County will see hot & breezy conditions Monday. High temperatures will reach 90 degrees. Temperatures at night will fall to 64 degrees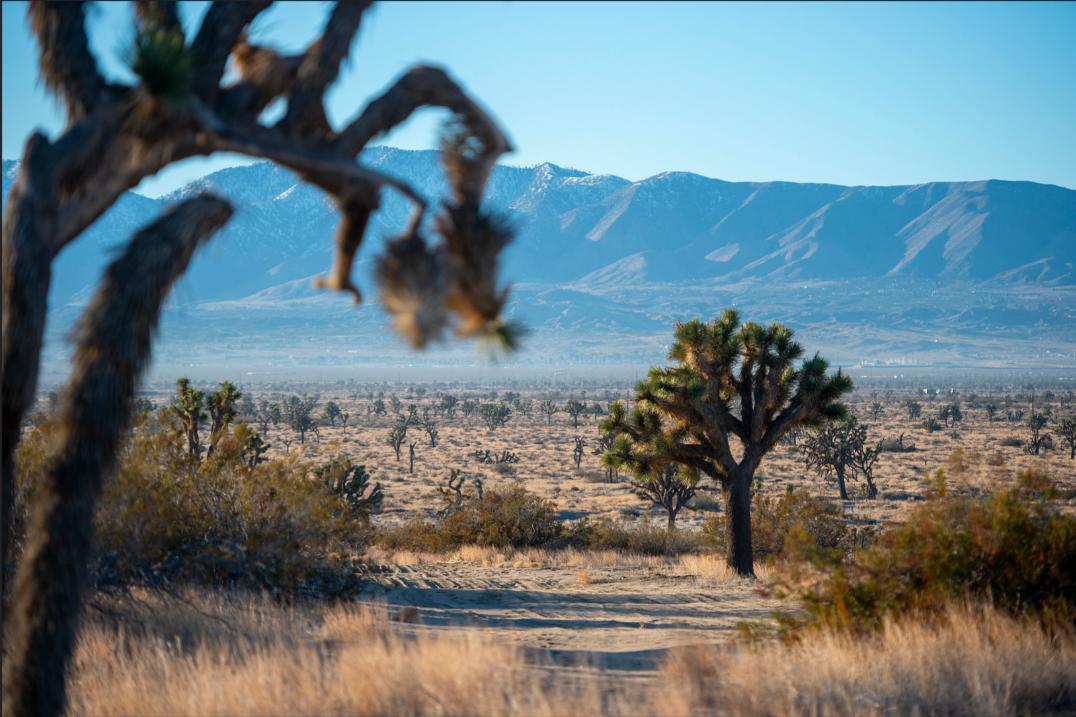 LOS ANGELES – The National Weather Service issued a heat advisory warning for most of Southern California on Monday. Temperatures while remaining lower in the 80s and 70s in the coastal areas are expected to exceed triple-digits for most of the inland areas in the region.
Los Angeles and Orange counties will see hot and breezy conditions Monday. High temperatures will reach 90 degrees. Temperatures at night will fall to 64 degrees.
The valleys and Inland Empire will be very hot and windy Monday as temperatures soar to 105 degrees. Evening temperatures will drop to 72 degrees.
Beaches will see temperatures rising to 78 degrees amid breezy conditions on Monday. Overnight lows will dip to 64 degrees.
Look for a 20% chance of thunderstorms in the mountain communities on Monday, with temperatures reaching a high of 89 degrees. Temperatures will fall to 55 degrees at night.
Desert conditions will be sunny and windy on Monday, with temperatures expected to rise to 104 degrees. Nighttime temperatures will drop to 69 degrees.
Detailed Forecast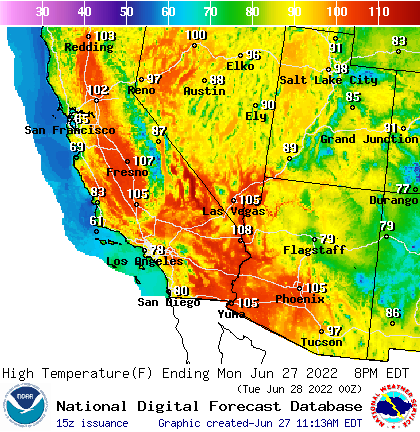 Today
Sunny and hot, with a high near 106. East northeast wind 10 to 15 mph becoming north northwest in the afternoon. Winds could gust as high as 20 mph.
Tonight
Clear, with a low around 69. Northwest wind 5 to 15 mph becoming east northeast after midnight. Winds could gust as high as 20 mph.
Tuesday
Sunny and hot, with a high near 104. Southeast wind around 10 mph becoming northwest in the afternoon. Winds could gust as high as 15 mph.
Tuesday Night
Clear, with a low around 68. West northwest wind 5 to 15 mph becoming east southeast after midnight. Winds could gust as high as 20 mph.
Wednesday
Sunny and hot, with a high near 98. East southeast wind 5 to 10 mph becoming west 10 to 15 mph in the afternoon. Winds could gust as high as 20 mph.
Wednesday Night
Clear, with a low around 62. Breezy.
Thursday
Sunny, with a high near 94.
Thursday Night
Clear, with a low around 58.
Friday
Sunny, with a high near 92.
Friday Night
Clear, with a low around 57.
Saturday
Sunny, with a high near 90.
Saturday Night
Clear, with a low around 56.
Sunday
Sunny, with a high near 89.
Right-wing news anchor delivers obscenity-laden homophobic rant
"Guess what I came home to be greeted with? This fucking bullshit. [points to Rainbow Pride flag] What the hell is that?"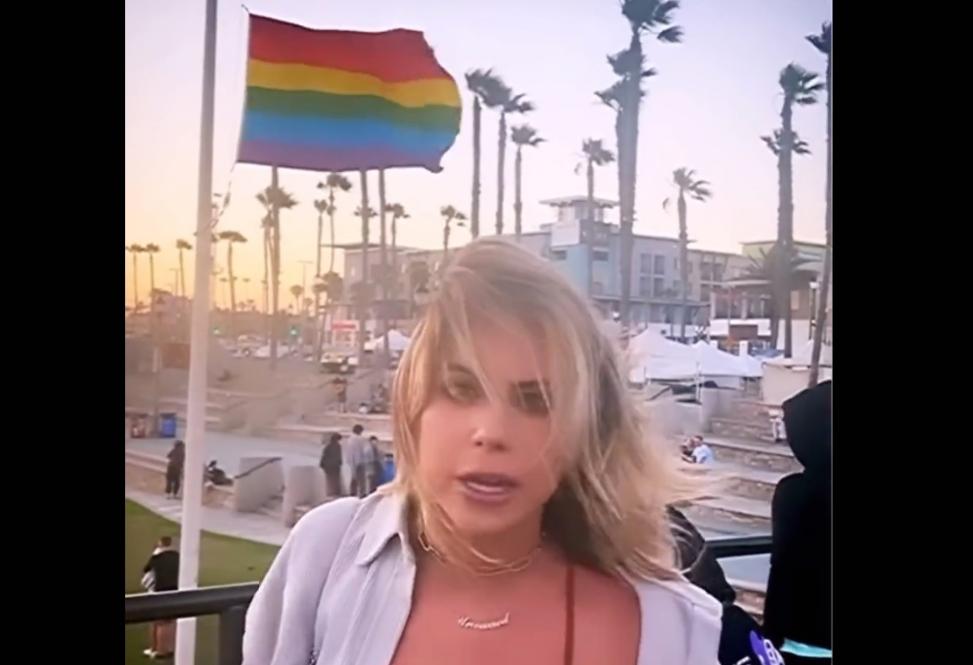 HUNTINGTON BEACH, Ca. – Alison Steinberg, an anchor and contributor for right-wing extremist media outlet One America News, launched into an obscenity-laden rant captured in a now viral video over an LGBTQ+ Pride flag flying in the beachfront business district of Huntington Beach commemorating Pride Month.
Steinberg had originally posted her video to her Instagram account but it was later removed.
In the rant Steinberg is heard saying: "And guess what I came home to be greeted with? This fucking bullshit. [points to Rainbow Pride flag] What the hell is that? Huntington Beach is the town of good old-fashioned hard-working American people, much less human. People who worked all through the COVID lockdown. Yes, that's right. Huntington Beach never shut down through any of the COVID nonsense fuckery. And now we're peddling this garbage?"
"What the hell is this? The only flag that should be up there is that American flag. This is a disgrace to our city and it should be taken down immediately. Whoever the hell is running this town needs to be fired. Make America great again. Make Huntington Beach great."
Ron Filipkowski, a defense lawyer and former Assistant United States Attorney had captured the video and uploaded it to his Twitter account where many of his 402.9K followers retweeted it:
OAN Contributor Alison Steinberg is raging after returning home to Huntington Beach to find the city flying a Pride flag. (Language) pic.twitter.com/fk5rTg88hF

— Ron Filipkowski 🇺🇦 (@RonFilipkowski) June 26, 2022