When Versace raised money for AIDS
New controversy over Ryan Murphy film and Versace's HIV status
The family of murdered fashion designer Gianni Versace is not happy with gay producer Ryan Murphy's latest endeavor,  "The Assassination of Gianni Versace: American Crime Story," a 9-episode anthology that premiers Wednesday, Jan. 17 on FX.  In particular, they are angry that the series suggests Versace was HIV-positive when he was murdered by gay hustler Andrew Cunanan on the steps of his South Miami Beach mansion on July 15, 1997.
The family says that they had no involvement with the series and consider it a "work of fiction," adding that Maureen Orth's 452-page book upon which the series is based ("Vulgar Favors: Andrew Cunanan, Gianni Versace, and the Largest Failed Manhunt in U.S. History") "is full of gossip and speculation" and "second-hand hearsay that is full of contradictions."
One example: "Orth makes assertions about Gianni Versace's medical condition based on a person who claims he reviewed a post-mortem test result, but she admits it would have been illegal for the person to have reviewed the report in the first place (if it existed at all)," the family says.

"In making her lurid claims, she ignores contrary information provided by members of Mr. Versace's family, who lived and worked closely with him and were in the best position to know the facts of his life."
Orth says she conducted 400 interviews, including with Miami Detective Paul Scrimshaw who told the Vanity Fair contributor that he reviewed Versace's autopsy results. "I had to know whether Gianni Versace was HIV-positive or not, and I was able to find out from autopsy results that he had tested positive for HIV," Scrimshaw told Orth.
Orth writes that Versace kept his HIV status secret to not endanger a proposed public offering of stock in his fashion empire, estimated at $1.4 billion. Versace signed an agreement with Morgan Stanley to manage the initial offering in the United States on July 10, 1997. He was murdered five days later. "The consequences to his business would be incalculable. Certainly the public offering would be jeopardized," she writes.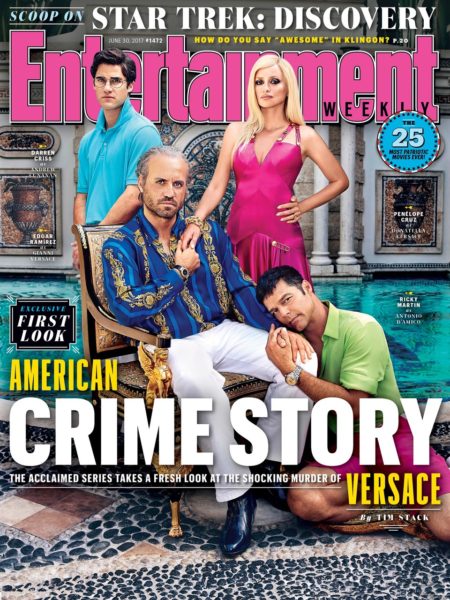 Murphy defended his series to Entertainment Weekly.
"The Versace family has said it's a work of fiction — it is not a work of fiction," Murphy says, adding that the book "has been discussed and dissected and vetted for close to 20 years." Orth "is an impeccable reporter and we stand by her reporting. Our show is based on her reporting so, in that way, it is not a work of fiction, it's a work of non-fiction obviously with docudrama elements. We're not making a documentary."
But both the Los Angeles Times and the New York Times book reviewers reported that Orth was wrong about Versace's HIV status.
In an April 11, 1999 review for the New York Times, then-Washington correspondent Frank Bruni writes that "the breadth and thoroughness of Orth's research are often staggering," but "Orth often loses her footing."
"When Cunanan was found on a houseboat there, dead from a gunshot to his head, just eight days after Versace's murder, the case was pretty much closed. An autopsy showed that Cunanan had not contracted H.I.V., disproving some speculation about what triggered his spree," Bruni writes.
In her March 24, 1999 column, the L.A. Times senior fashion writer Valli Herman-Cohen notes that Orth is a fourth-generation Californian married to 'Meet the Press' moderator Tim Russert.  "Her book claims that Versace was HIV positive, which the Versace family has repeatedly denied. During the manhunt, police were testing a theory that Cunanan killed Versace in revenge for transmitting AIDS to him….But as it turned out, according to the medical examiner, Cunanan was HIV negative.

Apparently rumors had circulated in South Beach that Versace had AIDS when he appeared gaunt, weak and emaciated in 1995. A Versace associate told Orth that by the end of that year, the designer "could barely walk half a block." But his health improved six months before his murder, Orth writes, because he was taking the miracle new AIDS medication.

"My time with Gianni which was well over a year," Michael Anketell tells the Los Angeles Blade. Anketell founded the California Fashion Industry Friends of People Living with AIDS benefit that honored Versace in 1991 at the Century Plaza Hotel. "I saw him with great stamina when in the throws of his work, but when I visited him in Milano he seemed quite tired and frail. Just my observation. We had great talks about LA and my coming of age in La La Land. He was fascinated by the famous people I had come to know and how serendipitous life can be."

Anketell and a steering committee launched the fashion show fundraisers in 1987 to benefit AIDS Project Los Angeles. Even though designer Perry Ellis had died of AIDS, it was hard to get people to turn out. With a few exceptions such as Elizabeth Taylor and Bette Midler, "Hollywood was as squeamish about the whole issue of AIDS as was the rest of the country," Anketell writes in his book "Heavenly Bodies: Remembering Hollywood and Fashion's Favorite AIDS Benefit." "Finally, because fashion and entertainment are so integrally part of people's lives, it can also be easy to forget that, first and foremost, they are industries and, like businesses, do not want to be associated with any issue that might offend any segment of their potential customer base."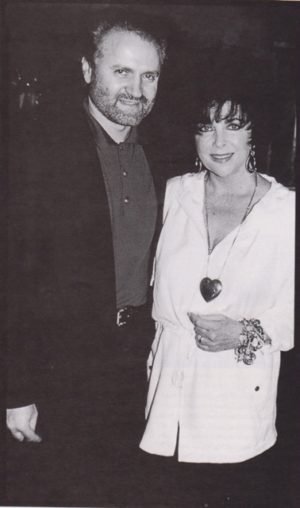 The Versace show was the fifth benefit for APLA and by 1991, Hollywood had stepped up.  But this was the "first full blown retrospective of his career," Anketell says. "It was a big deal. People flew in from all over the world" to honor the designer who dressed and was close friends with Princess Diana, Elton John, Cher, George Michael and created that famous red jacket Michael Jackson wore in "Thriller."

Since this was to benefit people with HIV/AIDS, the designers were responsible for 50% of the budget and the whole look of the show. Versace's team designed the entire ballroom, flying in a backdrop from the La Scala opera house that looked like an Italian garden, using Versace fabric for tablecloths and lampshades. Elizabeth Taylor dropped by during rehearsals and walked out with an armful of clothes, Anketell says.

"Gianni's brother Santo told me not to worry about money. They would pay for everything," he says. That included flying in the Fab Five top supermodels—Cindy Crawford, Naomi Campbell, Christy Turlington, Linda Evangelista, and Claudia Schiffer—all of whom donated their time.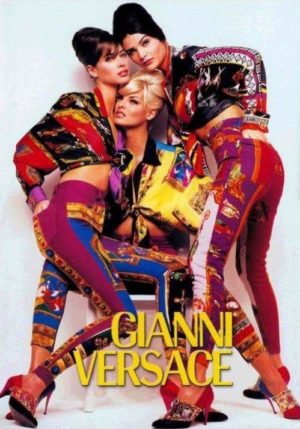 There were hitches, of course. When it was announced that Versace would be the honoree, Cher's manager called Anketell to say she wanted to be a presenter. However Cher had stiffed Anketell in 1989 in the show honoring Bob Mackie. Though there was a whole segment devoted to the singer's Mackie outfits, Cher failed to show up until the middle of the benefit when she came in a motorcycle jacket and torn jeans to underscore a tiff.

Anketell nervously agreed to have Cher present Versace at the tribute. "We were getting ready for her to go out and she caught a glimpse of herself in the mirror and she thought she looked fat. She refused to go out," he recalls.

Anketell quickly resorted to Plan B, made his way through his bodyguards to get to Sylvester Stallone and asked him to introduce his close friend Versace. But by the time they got backstage, Cher changed her mind and decided to go on after all. "They got into a tiff, she pushed him and he fell over. He isn't a tall man and he wore lifts," Anketell says. But he got up, brushed himself off, cast aside the remarks prepared for Cher and winged it.

"Gianni was like a brother to him—this Italian brotherhood," says Anketell. "To hear Stallone talk from his heart—he always plays the macho man and here he was at an AIDS benefit introducing one of his closest friends. It was quite moving."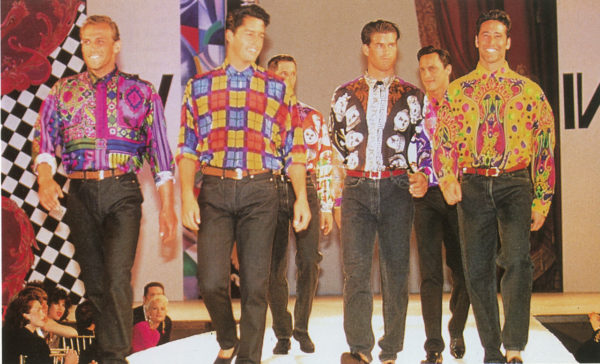 "Gianni could never understand why we chose him to be honored instead of Armani," says Anketell. "It was because of his grace and how open he was about being gay."

Anketell says he was devastated to hear about Versace's murder. "I can't explain how much grief I felt. I worked with Gianni for over a year on the show. I was a guest in his house," says Anketell, who is now battling cancer. "And when someone you know dies so unexpectedly—this unpreparedness washes over you. I couldn't talk for a couple of days. It was just such a shock."

"Young people don't understand what it was like for us during those days" Anketell says. He hopes Ryan Murphy's series will get people interested in the Gianni Versace he knew.
New highly-infectious variant of HIV discovered by Dutch scientists
This new variant of HIV-1 damaged the immune system twice as fast, "placing individuals at risk of developing AIDS much more rapidly"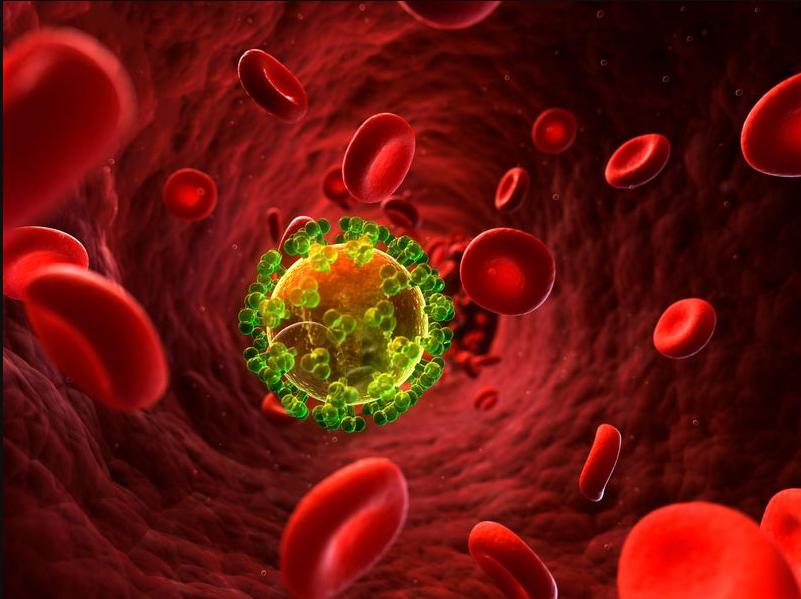 CAMBRIDGE, UK – A study published this week by Science (journal) detailed an alarming discovery by researchers, clinicians and epidemiologists in the Netherlands of a new, highly-infectious mutated variant strain of the human immunodeficiency virus, (HIV), circulating in the country.
The BEEHIVE project – which stands for "bridging the epidemiology and evolution of HIV in Europe and Uganda," detailed the findings which showed that a distinct subtype-B viral variant of HIV-1 damaged the immune system twice as fast, "placing individuals at risk of developing AIDS much more rapidly", and those with this variant were at a higher risk of transmitting the virus to others.
The variant, known as the "VB variant", causes CD4 cell decline to occur twice as fast in infected individuals compared with other viral variants. This is a clinical hallmark, or "signature" of the extent of damage caused by the HIV virus. In addition, those infected with the VB variant also demonstrated an increased risk of transmitting the virus to others, the data suggests.
Individuals infected with the new "VB variant" (for virulent subtype B) showed significant differences before antiretroviral treatment compared with individuals infected with other HIV variants:
Individuals with the VB variant had a viral load (the level of the virus in the blood) between 3.5 and 5.5 times higher.
In addition, the rate of CD4 cell decline (the hallmark of immune system damage by HIV) occurred twice as fast in individuals with the VB variant, placing them at risk of developing AIDS much more rapidly.
Individuals with the VB variant also showed an increased risk of transmitting the virus to others.
The project's researchers, clinicians and epidemiologists did determine however, that those infected with the VB variant had "similar immune system recovery and survival to individuals with other HIV variants."
However, the researchers stress that because the VB variant causes a more rapid decline in immune system strength, this makes it critical that individuals are diagnosed early and start treatment as soon as possible.
BEEHIVE project's lead author Dr Chris Wymant, from the University of Oxford's Big Data Institute and Nuffield Department of Medicine, said: "Before this study, the genetics of the HIV virus were known to be relevant for virulence, implying that the evolution of a new variant could change its impact on health. Discovery of the VB variant demonstrated this, providing a rare example of the risk posed by viral virulence evolution."
"Our findings emphasize the importance of World Health Organization guidance that individuals at risk of acquiring HIV have access to regular testing to allow early diagnosis, followed by immediate treatment. This limits the amount of time HIV can damage an individual's immune system and jeopardise their health. It also ensures that HIV is suppressed as quickly as possible, which prevents transmission to other individuals," Senior author Professor Christophe Fraser from the University of Oxford's Big Data Institute and Nuffield Department of Medicine, added.

In its Global HIV & AIDS statistics — Fact sheet, the UNAIDS Secretariat detailed the statistical data: 
GLOBAL HIV STATISTICS
28.2 million people were accessing antiretroviral therapy as of 30 June 2021.
37.7 million [30.2 million–45.1 million] people globally were living with HIV in 2020.
1.5 million [1.0 million–2.0 million] people became newly infected with HIV in 2020.
680 000 [480 000–1.0 million] people died from AIDS-related illnesses in 2020.
79.3 million [55.9 million–110 million] people have become infected with HIV since the start of the epidemic.
36.3 million [27.2 million–47.8 million] people have died from AIDS-related illnesses since the start of the epidemic.
People living with HIV
In 2020, there were 37.7 million [30.2 million–45.1 million] people living with HIV.

36.0 million [28.9 million–43.2 million] adults.
1.7 million [1.2 million–2.2 million] children (0–14 years).
53% of all people living with HIV were women and girls.

84% [67– >98%] of all people living with HIV knew their HIV status in 2020.
About 6.1 million [4.9 million–7.3 million] people did not know that they were living with HIV in 2020.
People living with HIV accessing antiretroviral therapy
As of 30 June 2021, 28.2 million people were accessing antiretroviral therapy, up from 7.8 million [6.9 million–7.9 million] in 2010.
In 2020, 73% [56–88%] of all people living with HIV were accessing treatment.

74% [57–90%] of adults aged 15 years and older living with HIV had access to treatment, as did 54% [37–69%] of children aged 0–14 years.
79% [61–95%] of female adults aged 15 years and older had access to treatment; however, just 68% [52–83%] of male adults aged 15 years and older had access.

85% [63– >98%] of pregnant women living with HIV had access to antiretroviral medicines to prevent transmission of HIV to their child in 2020.
New HIV infections
New HIV infections have been reduced by 52% since the peak in 1997.

In 2020, around 1.5 million [1.0 million–2.0 million] people were newly infected with HIV, compared to 3.0 million [2.1 million–4.2 million] people in 1997.
Women and girls accounted for 50% of all new infections in 2020.

Since 2010, new HIV infections have declined by 31%, from 2.1 million [1.5 million–2.9 million] to 1.5 million [1.0 million–2.0 million] in 2020.

Since 2010, new HIV infections among children have declined by 53%, from 320 000 [210 000–510 000] in 2010 to 150 000 [100 000–240 000] in 2020.
AIDS-related deaths
AIDS-related deaths have been reduced by 64% since the peak in 2004 and by 47% since 2010.

In 2020, around 680 000 [480 000–1 million] people died from AIDS-related illnesses worldwide, compared to 1.9 million [1.3 million–2.7 million] people in 2004 and 1.3 million [910 000–1.9 million] people in 2010.

AIDS-related mortality has declined by 53% among women and girls and by 41% among men and boys since 2010.
'Promising' HIV vaccine study conducted at George Washington University
"We are tremendously excited to be advancing this new direction in HIV vaccine design with Moderna's mRNA platform"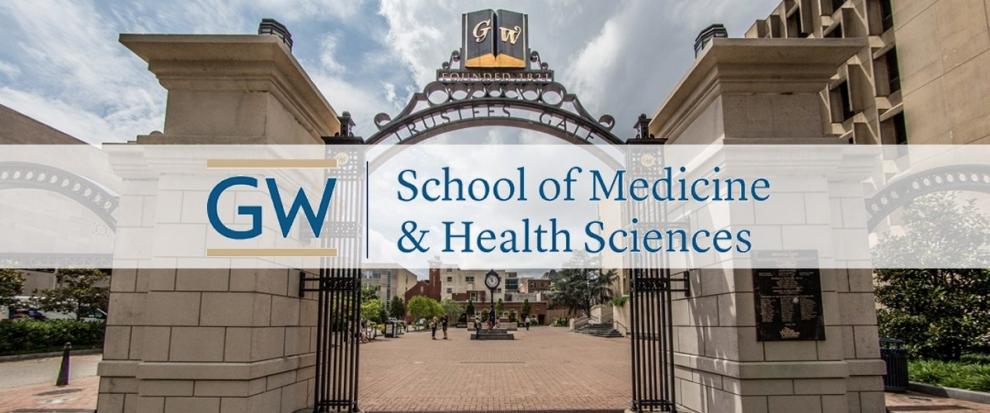 WASHINGTON – D.C.'s George Washington University School of Medicine and Health Sciences is one of four sites across the country in which a preliminary component of an experimental HIV vaccine is being given to volunteer participants in a study aimed at reversing years of failed attempts to develop an effective HIV vaccine by pursuing what study sponsors say is a new, promising approach.
The study, which involves 56 healthy, HIV-negative volunteer participants, is being conducted by the nonprofit scientific research organization known as IAVI and the biotechnology company Moderna, which developed one of the coronavirus vaccines now being used throughout the world.
In a Jan. 27 joint statement, IAVI and Moderna said their study is part of a Phase 1 trial designed to test newly developed experimental HIV vaccine antigens to determine if they will lead to the development of an effective HIV vaccine.
According to scientific literature, antigens are substances such as bacteria, viruses, and chemicals that induce the body to release antibodies that fight off infections. The statement by IAVI and Moderna says a vaccine technology developed by Moderna to use another component of the human body called messenger RNA or mRNA to strengthen a potential vaccine's ability to fight off infection by HIV is also a part of this vaccine study.
"We are tremendously excited to be advancing this new direction in HIV vaccine design with Moderna's mRNA platform," Mark Feinberg, president and CEO of IAVI, says in the statement. "The search for an HIV vaccine has been long and challenging and having new tools in terms of immunogens and platforms could be the key to making rapid progress toward an urgently needed, effective HIV vaccine," he says in the statement.
The statement says that scientific teams at IAVI and the biotechnology firm Scripps Research helped to develop the HIV vaccine antigens being tested in the trials taking place at the GW School of Medicine and Health Sciences and at locations in Atlanta, Ga., Seattle, Wash., and San Antonio, Tex.
It says the trial involving the 56 volunteer participants — who are divided among the four sites — began on Jan. 27 and is being funded by the Bill & Melinda Gates Foundation.
Among those calling the IAVI-Moderna trial an important step in HIV vaccine development is Carl Dieffenbach, director of the Division of AIDS at the National Institute of Allergies and Infectious Diseases (NIAID), which is part of the U.S. National Institutes of Health.
"This is a variation of a theme," Dieffenbach told the Washington Blade. "IAVI in collaboration with NIH did a version of this study already with a protein form of this immunogen," Dieffenbach said. He said that study worked out well and was published in a scientific journal.
"What's unique about this latest study is they're using RNA to deliver the vaccine rather than a protein," said Dieffenbach. "So, this is an important step for us in the vaccine field, that they can now compare the protein to the RNA."
Dieffenbach said the IAVI-Moderna trial is taking place after two other recently completed HIV vaccine studies involving human trials that NIAID was involved in resulted in findings that the two experimental HIV vaccines were ineffective. He said a third HIV vaccine study NIAID is involved in that is taking place in the U.S. and South America is expected to be completed in about a year.
The ongoing study in the Americas involves men who have sex with men and transgender individuals as those participating in that vaccine trial, he said.
Dieffenbach said in addition to the vaccine studies, NIAID is monitoring at least two studies of medication aimed at curing HIV. One of the studies was conducted by HIV researcher Dr. Timothy Schacker, who serves as Vice Dean for research at the University of Minnesota Medical School.
Schacker arranged for human trials of people who are HIV positive and taking standard anti-retroviral HIV medication to be given an experimental HIV cure medication developed by the biotechnology company ImmunityBio called Anktiva, according to a Jan. 31 statement released by ImmunityBio.
The statement says the trials showed promising results in the ability of Anktiva to induce the immune system of HIV-positive patients under standard HIV treatment who participated in the study to "kill" the latent or "hidden" HIV in their body that would otherwise reactivate and cause illness if they stopped taking HIV medication.
The goal of the development of Anktiva is to "rid the body of the virus for good and eliminate the need for antiretroviral therapy," the company's statement says.
Dieffenbach said his office was also monitoring an HIV cure study being conducted by the Rockville, Md., based genetic engineering company called American Gene Technologies. The company is conducting a human trial for a therapeutic treatment it has developed that's intended to enable the immune system of HIV-positive people to permanently eliminate HIV from their bodies. The company has said it was hopeful that early results of the effectiveness of the treatment would become available this year.
Federal blood donation study recruiting gay, bi men
The study is aimed at assessing the individual risk of a gay or bisexual man transmitting HIV if they donate blood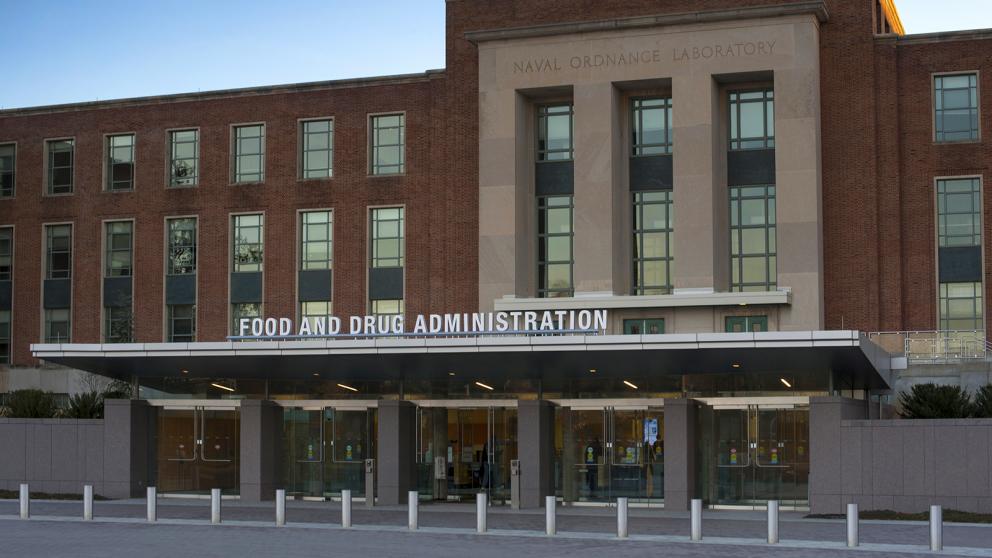 SILVER SPRING, Md. – Washington D.C.'s Whitman-Walker Institute and the Los Angeles LGBT Center are among LGBTQ supportive organizations in eight U.S. cities working with the nation's three largest blood donation centers on a study to find a way to significantly ease blood donation eligibility for men who have sex with men or MSM.
The study, which is funded by the U.S. Food and Drug Administration, calls for recruiting a total of 2,000 gay and bisexual men in eight U.S. cities selected for the study to test the reliability of a detailed donor history questionnaire aimed at assessing the individual risk of a gay or bisexual man transmitting HIV if they donate blood.
A statement released by the study organizers says the questionnaire, which could be given to a gay or bisexual person showing up at a blood donation site, could be a replacement for the FDA's current policy of banning men who have had sex with another man within the previous three months from donating blood.
In the early years of the AIDS epidemic in the 1980s, the FDA put in place a permanent ban on blood donations by men who have sex with men. In 2015, with advanced HIV testing and screening techniques readily available, the FDA lifted its permanent ban on MSM blood donations and replaced it with a 12-month restriction for sexual activity between MSM.
The FDA further reduced the time of sexual abstinence for MSM to three months in 2020.
LGBTQ rights organizations and others advocating for a change in the current FDA restriction point out that at a time when the nation is facing a severe shortage of blood donations due to the COVID pandemic, the three-month donation deferral requirement for MSM is preventing a large number of blood donations from men whose risk of HIV infection is low to nonexistent.
Under the FDA-funded and initiated study, the American Red Cross, Vitalant, and OneBlood — the nation's three largest blood donation centers — have been conducting the questionnaire testing since the study was launched in March 2021.
"To gather the necessary data, the blood centers will partner with LGBTQ+ Centers in Washington, D.C., San Francisco, Orlando, New Orleans/Baton Rouge, Miami, Memphis, Los Angeles, and Atlanta," the study organizers say in a statement on a website launched to help recruit volunteers for the study.
"The study will enroll a total of 2,000 gay and bisexual men (250 – 300 from each area) who meet the study eligibility criteria," the statement says.
Among the criteria for being eligible, the statement says, is the person must be between 18 and 39 years old, have expressed an interest in donating blood, must have had sex with at least one other man in the three months before joining the study, and must agree to an HIV test. A negative test result is also required for acceptance into the study.
The study is officially named ADVANCE, which stands for Assessing Donor Variability And New Concepts in Eligibility.
"The ADVANCE study is a first step in providing data that will help the FDA determine if a donor history questionnaire based on individual risk would be as effective as time-based deferral, in reducing the risk of HIV in the blood supply," the study organizers statement says.
"If the scientific evidence supports the use of the different questions, it could mean men who have sex with men who present to donate would be assessed based upon their own individual risk for HIV infection and not according to when their last sexual contact with another man occurred," the statement continues. "The ADVANCE study is groundbreaking because it's the first time a study is being conducted that could result in individual risk assessment for men who have sex with men to donate blood," the statement says.
The Whitman-Walker Institute, which is among the community-based organizations involved in helping organize and conduct the study, is an arm of Whitman-Walker Health, the LGBTQ supportive D.C. health center.
Christopher Cannon, director of Research Operations for Whitman-Walker Institute, said that since the D.C.-based part of the study was launched early last year prior to the official announcement of the study on March 20, D.C. has surpassed the original city goal of recruiting 250 participants for the study.
"We are currently at 276 as of last Friday's report," Cannon told the Blade in a Jan. 13 interview. "And the current goal is now 300," he said. "So, we're hoping to push this over that goal line in the coming days and weeks.
Cannon said that like the community organizations involved in the study in other cities, Whitman-Walker Institute's role has been focused on recruiting gay and bisexual men to participate in the study and to send them to the American Red Cross headquarters building at 430 17th St., N.W. near the White House. That site, which serves as a blood donation center, is also serving as the site where study participants are screened, interviewed, and presented with a detailed questionnaire.
"We promote the study within ," Cannon said. "We promote it to our networks. We did social media promotions across the city.'
Although Whitman-Walker doesn't have the final draft of the questionnaire being presented to study participants, Cannon said he has seen "bits and pieces" of it.
"They ask very direct questions about the person's sex life, sexual partners, sex acts, numbers of partners," Cannon said. "There are questions about condom use, PrEP use, drug use. How recently have you had sex? Lots of related questions," he said.
"It's really about trying to figure out effectively which are the best questions," according to Cannon. "The hope is by analyzing the questions and identifying maybe the best 10 to 12 questions that can be universally used…to get the best answers that identify the individuals that may have the highest risk," he said. Doing that, he points, out can help determine which men who have sex with men should be eligible to safely donate blood.
A statement released by Whitman-Walker last March calls the study a "monumental research effort" that has the potential to lift the stigma imposed on gay and bisexual men whose ability to donate blood is currently based on their sexual orientation.
"The ADVANCE study is designed to understand if, by asking carefully crafted and research-informed research questions, blood collectors can screen potential blood donors for their individual HIV risk factors rather than applying a ban against sexually active gay and bisexual men," the statement says.
"The goal is to move away from overly broad questions that exclude potential donors and spread stigmatizing messages about MSM and their HIV risks," it says.
Cannon said that as of last week, study organizers had recruited a total of 879 study participants nationwide out of the goal of 2,000 participants needed to complete the study. He said issues related to the COVID pandemic created delays in the recruitment efforts, but study organizers were hopeful the study could be completed by this summer.
Information about participating in the study or learning more about it can be obtained at advancestudy.org.