Suspect arrested in murder of  trans Viccky Gutierrez
Vigil for Viccky tonight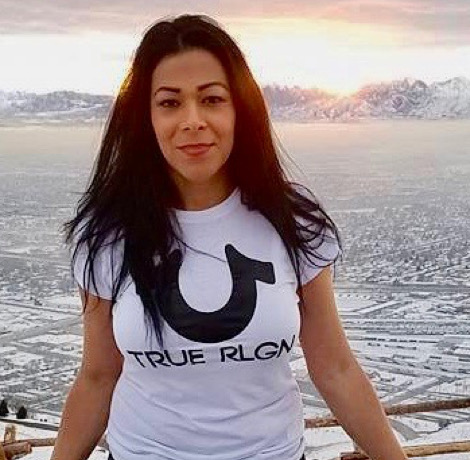 The LAPD-FBI Fugitive Task Force arrested 29-year-old Kevyn Ramirez Thursday night as a suspect in the murder of Viccky Gutierrez, a transgender client and friend of the Transgender [email protected] Coalition. The LAPD is still awaiting the coroner's report before officially identifying Gutierrez, but detectives have changed the status from "suspicious death" to murder and have been in touch with the Gutierrez's family.
West Bureau Homicide Det. Sharon Kim and investigators acted fast, though exactly what led them to Ramirez has not yet been disclosed.
On Friday, the LAPD provided more detail about the sequence of events leading to the investigation. On Wednesday, Jan. 10, around 3:14 am, LAPD officers responded to a radio call about a fight in the 1700 block of South New Hampshire Avenue. The Los Angeles Fire Department had also received a call and arrived before the LAPD. They found heavy flames contained to a single unit on the second floor of a very old two-story, multi-unit residence. They put out the fire in about 45 minutes, after which fire fighters found a dead body that they determined to be a "suspicious death." West Bureau Homicide investigators were called to investigate.
Late Wednesday, a concerned and pained Bamby Salcedo, founder of [email protected] Coalition, announced the death of the group's "sister," Viccky Gutierrez.
"This is a high priority case for us," LAPD Det. Sharon Kim told the Los Angeles Blade. http://www.losangelesblade.com/2018/01/11/lapd-investigating-apparent-murder-la-transwoman-viccky-gutierrez/
Sometime Thursday, they located Ramirez, obtained a search warrant, recovered evidence related to the crime, and by 8:00pm Thursday night, he was under arrest. "Ramirez has admitted to investigators that he killed the victim after a dispute," reads a Friday afternoon LAPD press release.
The case will be presented to the LA County District Attorney on Jan. 16. Ramirez is being held on $2,000,000 bail. The LAPD notes that motive for the murder is still under investigation and asks for anyone with additional information to contact West Bureau Homicide at (213) 382-9470.
This is actually an important point since biased motives are the basis for hate crime enhancement laws, which must meet  specific criteria before a crime can be considered a hate crime. It was only in 2015 that California Gov. Jerry Brown signed a law, AB 830, that expanded the definition of gender violence in the state statute to specify that "sex includes gender, which includes a person's gender identity and gender expression."  But important criteria remains—such as the need for witnesses to the perpetrator in some way expressing hate speech toward the victim before, during or immediately after the commission of the crime. Critics of hate crime laws say these outcries are necessary to determine someone's intent and motivation to commit the crime.  Nonetheless, the lack of prosecution of hate crime enhancement laws is especially upsetting to the trans community, whose members often feel under threat just walking out the door.  "A lot of crimes against trans people are minimized when we know they are hate-based crimes," says longtime trans activist Maria Roman, who has served on transgender advisory committees for the cities of Los Angeles and West Hollywood.
"In the past," they just called everything a 'robbery.' They never call it a hate crime, even though we know it was hate-based. But this was a murder and she was set on fire."
Roman says she is "shocked" that the LAPD found the suspect and "got this done this fast." It shows that "community pressure made a difference. They're starting to take us more seriously," Roman tells the Los Angeles Blade.
Salcedo is also please that the investigation lead to an arrest so quickly but is still sad that her friend Viccky "is no longer with us."
Salcedo is "conflicted" because she feels the LAPD has not really reached out to the leaders of the community—such a Roman and Karina Samala, who are members of LA Mayor Eric Garcetti's Transgender Advisory Council, to work collaboratively with the community during the investigation. She hopes they will be included going forward and included in any press conference announcing the charges against Ramirez.
However, Salecdo is also impressed by the swift results. "Overall, they did a great job," she tells The Blade. "One thing Det. Kim said to me yesterday was that they were definitely going to do their best. She said, 'This is something dear to my heart.' I think this is what happens when a detective is invested in the case. That changes the dynamic."
Viccky's Vigil of Resistance is scheduled for tonight from 7:00p-10:00pm at 1660 Venice Blvd, LA 90006. See the Facebook page for more information.
Salcedo has also set up a GoFundMe page to raise money to fly Gutierrez's body back to Honduras and help the family with funeral services.
Triple A:  National gas prices drop below $4, SoCal prices still declining
The average price for self-serve regular gasoline in California is $5.38, which is 16 cents lower than last week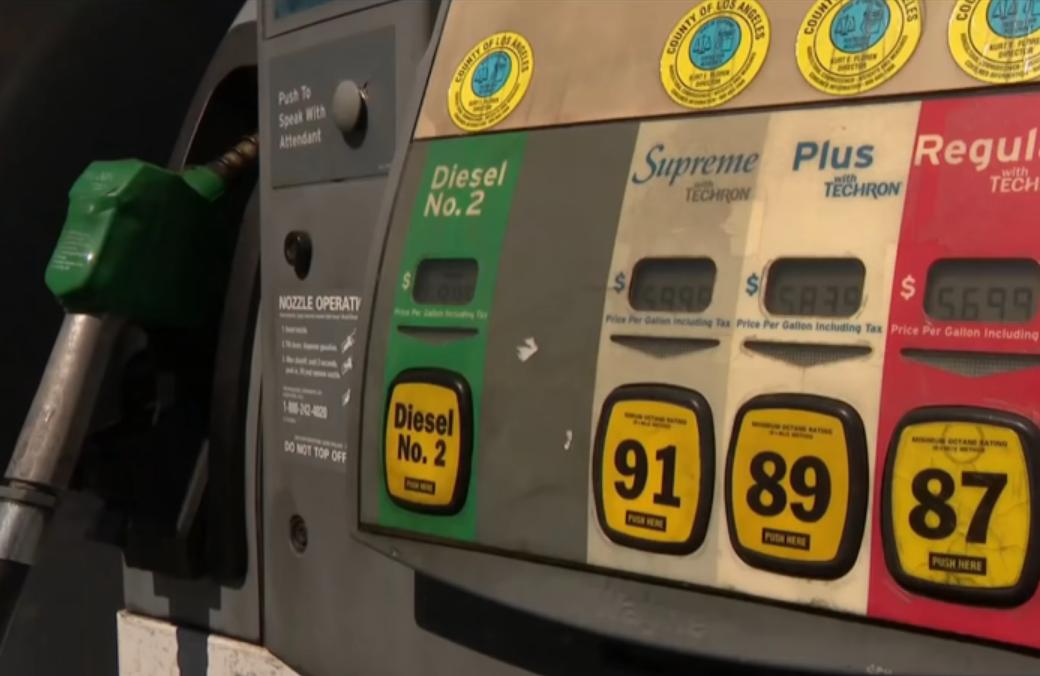 LOS ANGELES – Southern California gas prices continue to be down by 70 to 75 cents from a month ago in many areas, according to the Auto Club's Weekend Gas Watch. The average price for self-serve regular gasoline in California is $5.38, which is 16 cents lower than last week. The average national price is $3.99, the lowest level since March, which is 15 cents lower than a week ago.
The average price of self-serve regular gasoline in the Los Angeles-Long Beach area is $5.41 per gallon, which is 17 cents lower than last week, 74 cents lower than last month, and $1.03 higher than last year. In San Diego, the average price is $5.37, which is 14 cents lower than last week, 70 cents lower than last month, and $1.02 higher than last year.
On the Central Coast, the average price is $5.57, which is 10 cents lower than last week, 54 cents lower than last month and $1.25 higher than last year. In Riverside, the average per-gallon price is $5.28, which is 17 cents lower than last week, 74 cents lower than last month and 98 cents higher than a year ago. In Bakersfield, the $5.55 average price is 20 cents lower than last Thursday, 65 cents lower than last month and $1.22 higher than a year ago today.
"We may see more relief at the pump as we move closer to the end of summer road trips, but a more significant decrease in demand for fuel will likely come after Labor Day weekend," said Auto Club spokesperson Doug Shupe. "Some drivers have made changes to their daily habits, like carpooling, using public transit and shopping and dining out less, however, most people are still prioritizing their budgets to take family road trips. We encourage consumers to shop around for the cheapest gas using a tool like the free AAA Mobile app."
The Weekend Gas Watch monitors the average price of gasoline. As of 9 a.m. on Aug. 11, averages are:
WorldPride 2025 in Taiwan cancelled
"Taiwan deeply regrets that InterPride, due to political considerations, has unilaterally rejected the mutually agreed upon consensus"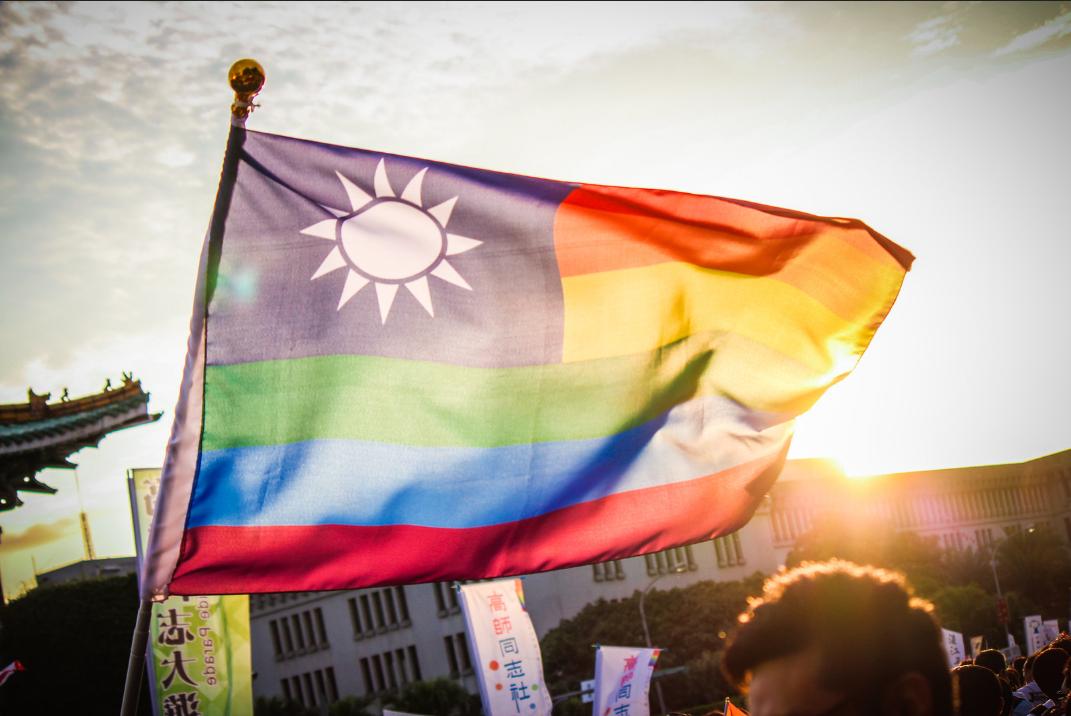 TAIPEI, Taiwan – Taiwanese organizers of the WorldPride 2025 Taiwan will not hold the event after InterPride, a global LGBTQ rights group, refused to let the Taiwanese organizers use the island nation's name in the event title.
WorldPride Taiwan 2025 was initially slated to be hosted by the southern city of Kaohsiung after the Taiwan Preparation Committee, consisting of representatives from Kaohsiung Pride and Taiwan Pride, had their bid accepted by InterPride, a global LGBTQ rights group.
A-Ku (阿古), co-chairman of the local WorldPride Taiwan 2025 organizing committee told media outlets that InterPride had recently "suddenly" asked them to change the name of the event to "Kaohsiung," removing the word "Taiwan."
"After careful evaluation, it is believed that if the event continues, it may harm the interests of Taiwan and the Taiwan gay community. Therefore, it is decided to terminate the project before signing the contract," said the co-chair in a statement.
Taiwan's Ministry of Foreign Affairs (MOFA) helped organize a tripartite meeting with InterPride and Kaohsiung Pride on Nov. 16, 2021 during which the three parties agreed upon the name Taiwan, A-Ku told Focus Taiwan/CNA News English.
Despite this, InterPride subsequently announced in a letter dated July 26 that, based on a vote by the directors and supervisors, the event must be named either "WorldPride Kaohsiung" or "Kaohsiung WorldPride," A-Ku said.
He also noted that InterPride's assertion that it had suggested using the name "WorldPride Kaohsiung, Taiwan" was "completely inconsistent with the facts."
A-Ku added that the name "WorldPride Taiwan 2025" had been used throughout the entire bidding process from the beginning of 2021, including on application forms, plans, and other relevant documents.
Taiwan's Foreign Ministry released a statement noting that the event would have been the first WorldPride event to be held in East Asia.
"Taiwan deeply regrets that InterPride, due to political considerations, has unilaterally rejected the mutually agreed upon consensus and broken a relationship of cooperation and trust, leading to this outcome," the statement said adding;
"Not only does the decision disrespect Taiwan's rights and diligent efforts, it also harms Asia's vast LGBTIQ+ community and runs counter to the progressive principles espoused by InterPride."
Taiwan had legalized same-sex marriage in 2019, "On May 17th, 2019 in Taiwan, Love Won," tweeted President Tsai Ing-wen at the time. "We took a big step towards true equality, and made Taiwan a better country."
The island nation's recognition of same-sex marriage is a first for Asia, and Taiwan is proud of its reputation as a central bastion of LGBTQ rights and liberalism in Asia.
WorldPride 2025 Taiwan's full statement:
Statement on Project Termination of Hosting WorldPride Taiwan 2025》
The WorldPride 2025 Taiwan Preparation Committee would like to express our sincere gratitude for all the generous support we have received since winning the bid to host WorldPride 2025 in Taiwan. After months of preparation and collaboration with various government departments and corporate enterprises, it is a great pity to announce that the project of WorldPride Taiwan 2025 has been terminated.
When discussing and negotiating the event contract's terms and conditions, the WorldPride 2025 Taiwan Preparation Committee (consisting of Taiwan Pride and Kaohsiung Pride) was unable to reach a consensus with InterPride, the event licensor. There were major discrepancies between our stances on the event's naming, understandings of Taiwan's culture, and expectations of what a WorldPride event should look like.
In the back-and-forth discussions, InterPride repetitively raised their concerns and doubts about whether Taiwan has the capacity, economic and otherwise, to host an international event like WorldPride. This is despite our team consisting of highly competent Pride organizers who have successfully organized some of the largest Pride events in Asia. Although we have presented past data and relevant statistics to prove our track record, we were still unable to convince InterPride. However hard we have tried to cooperate, our efforts did not result in an equal and trusting working partnership with the event licensor.
The final straw that led the negotiation to a deadlock was the abrupt notice from InterPride, requiring the name of the event to change from "WorldPride Taiwan 2025" to "WorldPride Kaohsiung 2025". This is despite the fact that the name "WorldPride Taiwan 2025" was used throughout the entire bidding process: From the bid application and the bid proposal evaluation to the voting process and the winner announcement back in 2021.
We had made it clear to InterPride that there are some significant reasons why we insist on using the name "WorldPride Taiwan 2025". First, the name "Taiwan Pride" is of symbolic significance to the Taiwanese LGBTIQ+ community as it has been used for Taiwan's first and still ongoing Pride parade since the first edition in 2003. It was not named after the city but the nation as a whole. Second, WorldPride Taiwan 2025 was planned to connect several Pride events and activities across Taiwan, with many cities, in addition to Kaohsiung, participating.
After the winner announcement, upon reading InterPride's congratulatory letter which mistakenly named Taiwan as a region instead of a country, Taiwan's Ministry of Foreign Affairs (MOFA) helped organize a tripartite meeting with InterPride and KH Pride on November 16 2021. In the meeting, the three parties (MOFA, InterPride, KH Pride) agreed on using "WorldPride Taiwan 2025" as the name for all the sequential events and activities. However, during the recent contract negotiation, InterPride suddenly made it a requirement that WorldPride 2025 can only be named after the host city rather than the country ("WorldPride Kaohsiung 2025" instead of "WorldPride Taiwan 2025"). This unexpected requirement essentially reneges on the previously made agreement.
In the face of many uncertainties such as InterPride's inconsistent attitude toward the event naming and doubts about our team and the Taiwan market, we have to make the painful decision to terminate the project of hosting WorldPride 2025 in order to strive for the best interest of the LGBTIQ+ community in Taiwan. The WorldPride 2025 Preparation Committee will also resign to take responsibility for failing to host the event.
We would like to express our most profound appreciation to everyone who has supported us. We are especially grateful for the continuous assistance and resources provided by Taiwan's Presidential Office and Ministry of Foreign Affairs.
We promise that the termination of hosting WorldPride Taiwan 2025 will not undermine our motivation to serve the LGBTIQ+ community. We will continue to promote Taiwan's LGBTIQ+ culture worldwide.
The WorldPride 2025 Taiwan Preparation Committee
2022/08/12
Michigan AG Nessel joins coalition opposing Florida's 'Don't Say Gay' law
"Non-inclusive educational environments have severe negative health impacts on LGBTQ+ students, resulting in increased mental health issues"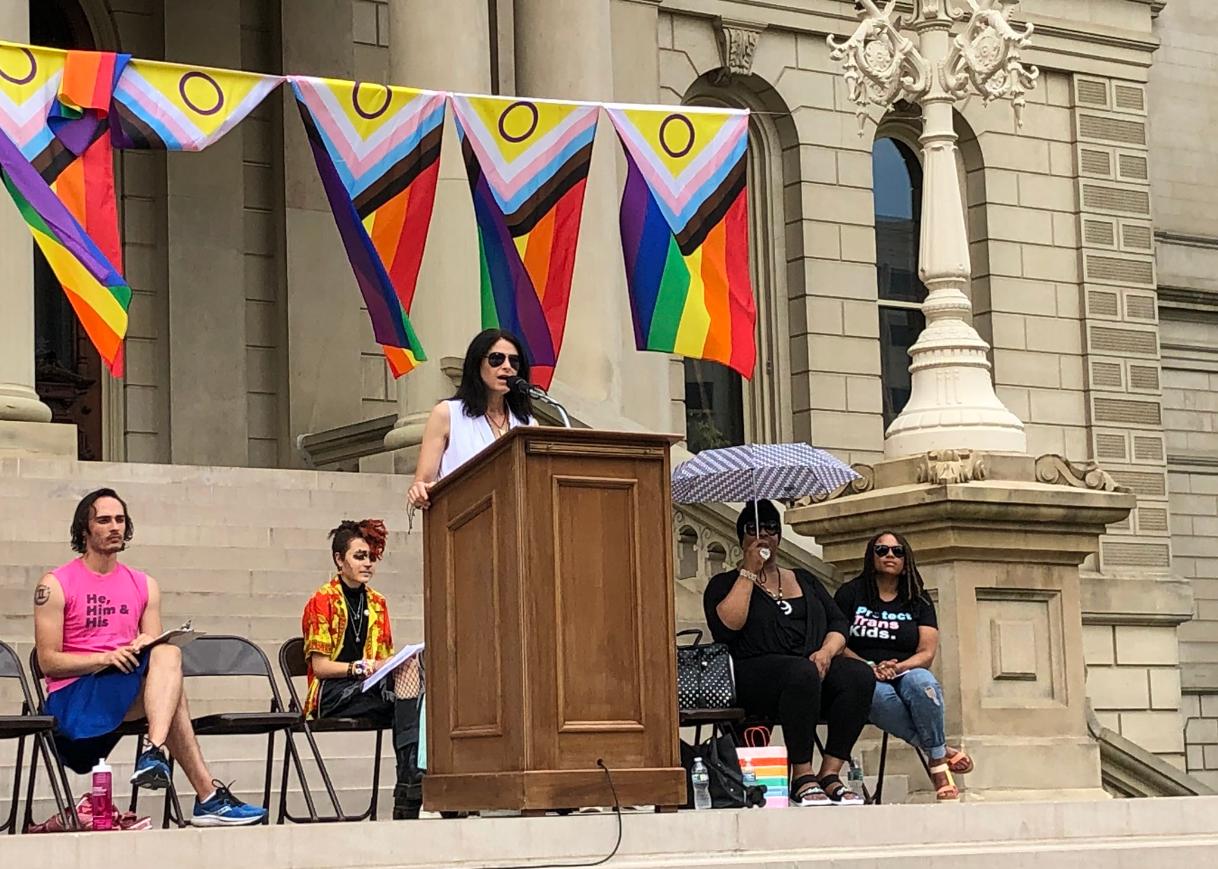 By Jon King | LANSING – Michigan Attorney General Dana Nessel has joined a coalition of 16 attorneys general from across the country in filing an amicus brief opposing Florida's "Parental Rights in Education Act," otherwise known as the "Don't Say Gay" law.
Nessel, a Democrat who is Michigan's first openly gay top statewide official, says that the law, which prevents classroom discussion of sexual orientation or gender identity, poses a serious threat to LGBTQ+ students who she says are particularly vulnerable to discrimination.
"This bill is an affront not just to educators, but also to LGBTQ+ students, especially those who may already be experiencing the stigmatizing effect of their identity at school," Nessel said. "This bill is not motivated by the desire to limit inappropriate content in classrooms. It is meant to have a chilling effect on how educators do their jobs and may also violate the First Amendment rights of students and teachers alike. I gladly join my colleagues on this brief and hope it discourages other states, including Michigan, from considering similar legislation."
The law is being challenged in federal district court by a group of students, parents, teachers and organizations seeking to prevent its enforcement by alleging that it violates, among other things, the Equal Protection Clause and the First Amendment.
The law entirely bans "classroom instruction" on sexual orientation or gender identity in kindergarten through Grade 3 while also requiring the state education agency write new classroom instructions for standards that must be followed by grades four through 12.
Opponents say that because the law does not define many of its key terms, like "classroom instruction," it is forcing Florida teachers to censor themselves out of fear of prosecution. That fear is further compounded by the fact that the law also allows a parent to bring a civil claim against a school district to enforce its prohibitions.
There are two main points in the brief.
"Florida's law is extreme," it states. "Although Florida claims the Act is intended to protect children and preserve parental choice, the attorneys general have curricula in place that allow for age-appropriate discussion of LGBTQ+ issues while respecting parental views on the topic."
"The law is causing significant harms to students, parents, teachers, and other states," claims the brief. "Non-inclusive educational environments have severe negative health impacts on LGBTQ+ students, resulting in increased rates of mental health disorders and suicide attempts. These harms extend to youth not just in Florida, but throughout the country."
Nessel is joining the amicus brief alongside Attorneys General from New Jersey, California, Colorado, Connecticut, Delaware, the District of Columbia, Hawaii, Illinois, Maine, Maryland, Massachusetts, Minnesota, Nevada, New York and Oregon.
*********************
The preceding article was previously published by the Michigan Advance and is republished with permission.
*********************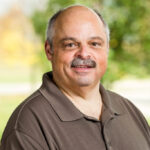 Jon King has been a journalist for more than 35 years. He is the Past President of the Michigan Associated Press Media Editors Association and has been recognized for excellence numerous times, most recently in 2021 with the Best Investigative Story by the Michigan Association of Broadcasters. He is also an adjunct faculty member at Cleary University. Jon and his family live in Howell, where he also serves on the Board of Directors for the Livingston Diversity Council.
*********************
The Michigan Advance is a hard-hitting, nonprofit news site covering politics and policy across the state. We feature in-depth stories, briefs and social media updates, as well as top-notch progressive commentary. The Advance is free of advertising and free to our readers. We wholeheartedly believe that journalists have the biggest impact by reporting close to home, explaining what's happening in our state and communities — and why. Michigan has hundreds fewer reporters than just a couple decades ago. The result is too many stories falling through the cracks.
The Advance is part of States Newsroom, a national 501(c)(3) nonprofit supported by grants and a coalition of donors and readers. The Advance retains editorial independence.