New HHS division slammed as tool for anti-LGBT discrimination
Medical practitioners allowed to deny abortion-related services and treatment to LGBT people on religious grounds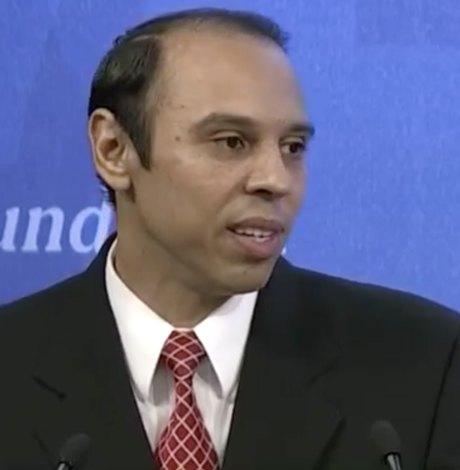 Consistent with media reports indicating the move was coming, the Department of Health & Human Services on Thursday formally established a conscience division that critics say will allow medical practitioners to deny abortion-related services and treatment to LGBT people on religious grounds.
Roger Severino, a former Heritage Foundation scholar and now director of the HHS Office for Civil Rights, said in a statement the new agency — called the Conscience & Religious Freedom Division — will help enforcement of laws designed to protect religious freedom.
"Laws protecting religious freedom and conscience rights are just empty words on paper if they aren't enforced," Severino said. "No one should be forced to choose between helping sick people and living by one's deepest moral or religious convictions, and the new division will help guarantee that victims of unlawful discrimination find justice."
As a Heritage Foundation scholar, Severino expressed anti-transgender views, such as  opposition to allowing transgender people in the U.S. military and the Obama administration's litigation against North Carolina's anti-trans bathroom law House Bill 2.
Acting Secretary of Health & Human Services Eric Hargan echoed Severino's praise for the new division in a statement.
"President Trump promised the American people that his administration would vigorously uphold the rights of conscience and religious freedom," Hargan said. "That promise is being kept today. The Founding Fathers knew that a nation that respects conscience rights is more diverse and more free, and OCR's new division will help make that vision a reality."
The new division was unveiled Thursday at HHS in an event with both Hargan and Severino as well as members of Congress who have anti-LGBT records, including House Majority Leader Kevin McCarthy (R-Calif.), Rep. Vicky Hartzler (R-Mo.) and Sen. James Lankford (R-Okla.).
But LGBT groups decried the establishment of the Conscience & Religious Freedom Division on the basis that it would enable religious objectors to refuse to treat transgender people or provide abortion-related services.
Rea Carey, executive director of the National LGBTQ Task Force, said in a statement the new division is a wolf in sheep's clothing.
"We are not fooled: The new office announced this morning is meant to make it easier for people to discriminate, not to protect people of faith," Carey said. "Health professionals have a duty to care for all their patients regardless of one's gender identity, sexual orientation, faith, creed, race, political views, gender or disability, and no one should be denied care for being who they are."
Creation of the division was first reported on Wednesday by Politico in an article indicating HHS would establish the agency as part of a proposed new rule enabling religious exemptions for medical providers. Although the new agency was created, no new rule has been published in the Federal Register.
HHS hasn't responded to repeated inquiries from the Washington Blade on the nature of the new division or whether a new rule would be forthcoming.
Gregory Angelo, president of the Log Cabin Republicans, was among the LGBT groups that criticized the new division as means to enable anti-LGBT discrimination.
"It's amazing how the same people who regularly deride the LGBT community for seeking special rights are now reveling in the creation of special rights for themselves," Angelo said. "Log Cabin Republicans is proud to support both religious liberty and LGBT equality, but the Conscience & Religious Freedom Division at HHS seems primed to tip the scales in favor of overly broad, vague, and frivolous complaints that disproportionately impact the LGBT community in matters — quite literally — that could mean life and death."
Jason Lemieux, director of government affairs for the Center for Inquiry, said in a statement the new division is at odds with ensuring access to health care.
"The Department of Health & Human Services should have as its sole priority the health and well-being of every American, pursuing policies based in facts and evidence, regardless of any person's religious beliefs or lack thereof," Lemieux said. "This grossly misnamed division represents the opposite. It is an abdication of the department's vital responsibility to the health of all Americans, placing the dogmatic beliefs of a few above the health and lives of the people they serve."
Cheering the creation of the division as means to protect religious freedom, on the other hand, was Tony Perkins, president of the anti-LGBT Family Research Council.
"Health care providers and others protected under federal conscience laws should be greatly encouraged that HHS will address any government actions taken against those who have objections to participating in an abortion or purchasing health insurance that includes abortion," Perkins said. "Americans should not be forced to choose between their faith and their desire to help patients."
In contrast to the Trump administration, the Obama administration issued a rule interpreting the provision barring sex discrimination under Obamacare to bar medical providers from discriminating against transgender patients or women who have had abortions. After a legal challenge, however, HHS was enjoined from enforcing that rule as a result of a court order issued by U.S. District Judge Reed O'Connor in Texas.
The Center for American Progress published a report on the same day the HHS division was created indicating a significant minority of LGBT people have faced denial of services in the medical sector. The report, titled "Discrimination Prevents LGBTQ People from Accessing Health Care," is based on a 2017 survey conducted by the organization.
Among the findings was 29 percent of transgender people surveyed said a doctor or health care provider refused to see them because of their gender identity. Another 12 percent said a health care provider refused to provide them transition-related care.
For individuals who identified as lesbian, gay, bisexual or queer, the survey found eight percent said a doctor or other health care provider refused to see them because of their sexual orientation. Another six percent said a doctor or other health care provider refused to give them health care related to being lesbian, gay, bisexual or queer.
Shabab Mirza, an LGBT research assistant at the Center of American Progress and co-author of the report, said in a statement the conscience division "is the latest in the harms the Trump administration has enacted on this community."
"These data show the breadth of the discrimination that LGBTQ people, and especially transgender people, experience in health care settings," Mirza said. "From avoiding doctor's offices out of fear of discrimination, to hearing demeaning language, to being denied care outright, it is no wonder that LGBTQ people report poorer health than their peers."
Conscience & Religious Freedom Division is created days before the anti-abortion rights March for Life rally in D.C., which President Trump is set to address via a video message. Trump may address the creation of the new division in remarks to the crowd.
FDA eases blood donation restrictions for gay & bisexual men
The FDA's proposal would lift the mandatory three-month deferral period for some men who have sex with men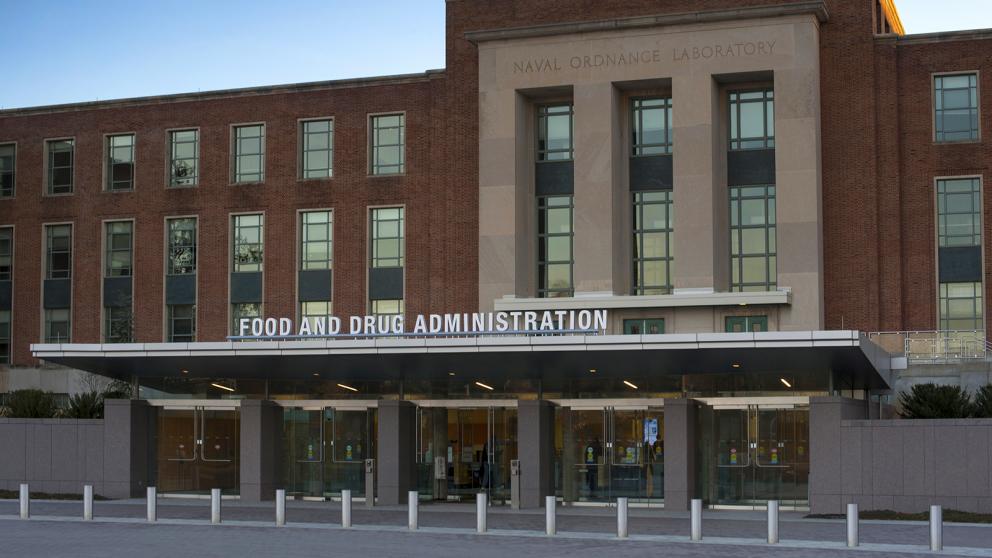 SILVER SPRING, Md. – The U.S. Food and Drug Administration (FDA) introduced a proposed change to its blood donation guidelines on Friday that would ease restrictions for gay and bisexual men.
The FDA notes the proposal, news of which was first reported in November, would bring U.S. policies in alignment with those in place in countries like the U.K. and Canada. The agency is expected to formally adopt the new guidelines after a public comment period.
The move follows criticism from LGBTQ groups and organizations like the American Medical Association (AMA) who have long argued the current policy is homophobic and based on an outdated understanding of the risks associated with blood donation by men who have sex with men.
As the AMA wrote of the current policy: "a man who has protected sex with another man in the three months prior to a blood donation cannot be a donor, but a man or woman who has unprotected sex with multiple partners of the opposite sex over the same time period remains eligible."
The FDA's proposal would lift the mandatory three-month deferral period for some men who have sex with men and instead use a "gender-inclusive, individual risk-based questions relevant to HIV risk."
Potential donors would be asked for information about their sexual history over the past three months. Respondents who indicate they have had sex with one or more new sexual partners would then be asked whether they have had anal sex during this period. Those who answer "yes" would be deferred from blood donation.
Axios noted that as of this morning, about 20 percent of the country's community blood centers have a one-day supply or less, while the FDA's broadened eligibility criteria would increase the annual blood supply by two to four percent, citing data from America's Blood Centers' daily tracker and the Williams Institute.
U.S. Sen. Tammy Baldwin (D-Wis.) issued a statement celebrating the FDA's proposal. "As I have long advocated for, this blood donation policy takes a step forward and is better rooted in the most up-to-date science with a focus on individual risk factors, not outdated stigmas that effectively ban gay and bisexual men," she said.
Baldwin has repeatedly urged the agency to revisit its blood donation policy over the years, including by corralling support from other members of Congress to cosign letters to the FDA in 2014 and 2016, raising the issue again in 2020 as the COVID-19 pandemic exacerbated shortages in the blood supply.
The Congressional LGBTQ+ Equality Caucus also acknowledged the move in a statement by its chair, Rep. Mark Pocan (D-Wis.): "I am glad the FDA is finally moving toward an individual risk-based assessment model, but recognize, based on existing reporting, that many LGBTQI+ people may still be barred from donating," he said. "I look forward to taking a closer look at the proposed guidelines once they are published and working with the FDA to ensure that any unnecessary barriers are removed."
Several LGBTQ groups also issued statements celebrating the FDA's new guidance.
"These changes are 40-plus years in the making, and are a tremendous leap forward toward elevating science over stigma," said GLAAD President Sarah Kate Ellis. "GLAAD and leading medical experts have long been advocating for guidelines that see and treat LGBTQ people the same as any other person, including as potential donors who want to help others."
"This new policy removes a decades-long barrier for many in our community – and there is more to do to ensure gay, bisexual and transgender people are no longer unfairly stigmatized when they try to donate blood," Human Rights Campaign President Kelley Robinson said. "The assessment criteria have flaws, focusing excessively, for instance, on the number of partners a potential donor has instead of just on new partners," she added.
Carl Schmid, executive director of the HIV+ Hepatitis Policy Institute, said: "While this long-overdue change is being made based on the science and the facts, which have been clear for years, it is the result of the leadership of the Biden administration that continues to tear down discriminatory government policies."