Prang wants to correct the hitch in domestic partnerships
New Assembly bill closes a discriminatory property tax gap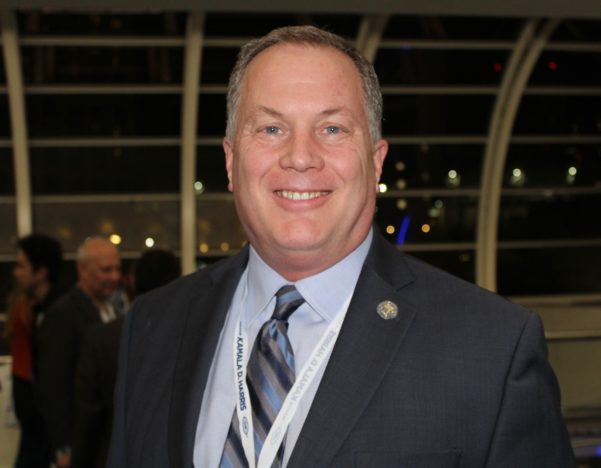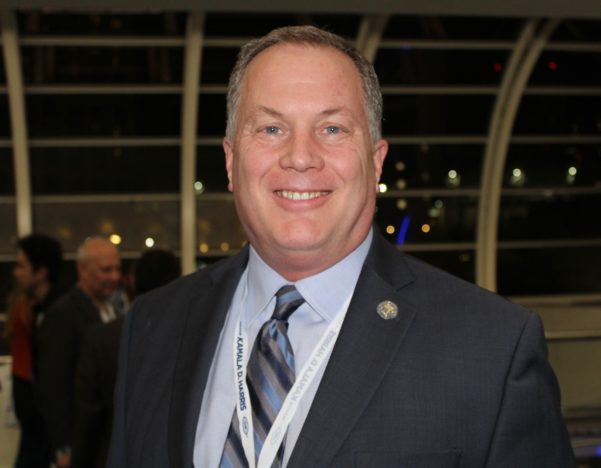 Before Edie Windsor explained to the world that same sex couples suffered a terrible discriminatory financial disadvantage, as well as emotional trauma at the death of a loved one—the AIDS crisis revealed just how cruel discrimination against gay couples could be. Hospitals denied visitation rights to the partner of a loved one dying alone as estranged family members looted and often claimed the home the couple had shared. Lambda Legal and the ACLU offered seminars on how to draw up wills to protect shared property that—without the legality of marriage— automatically transferred to the next of kin.
The new City of West Hollywood saw that need and created the first domestic partnership registry in 1985 to provide legal standing to two nonmarried adults who were each other's sole partner and shared responsibility for each other's welfare. A statewide domestic partnership registry was signed into law by Gov. Gray Davis in 1999 and another more expansive law, AB 205 by Assemblymember Jackie Goldberg, was signed into law in 2003, effective 2005.
But separate was not equal and the pressure for full marriage equality intensified until the US Supreme Court declared that Edie Windsor was not required to pay $363,053 in federal estate taxes after her beloved wife Thea Spyer died in 2009. After years of legal wrangling, the Court ruled in June 2013 that Sec. 3 of the Defense of Marriage Act—which the IRS said made her claim of an estate exemption invalid—was unconstitutional and ordered the government to give her a tax refund with interest.
But a lot of same sex couples eschew marriage, preferring the legal protections of domestic partnership instead. Indeed, West Hollywood announced on Oct. 23, 2014 that it had registered its 10,000th couple under their Domestic Partnership ordinance. Until new legislation in 2009, domestic partners had to pay huge tax hikes upon the death of their loved one. The LA Times, for instance, told the story of Don Atkins whose life partner of 37 years, Ted Horzella, died in 2005. Registered with the state as domestic partners, Atkins suddenly faced an annual property tax bill that skyrocketed from $1,400 to $10,400. Additionally, he had to pay an attorney $6,700 to fight his property reassessment and had to play LA County an additional $20,000 in taxes. Finally, the California Legislature passed a bill sponsored by out state Sen. Christine Kehoe (D-San Diego) to exempt statewide domestic partners reassessed between 2006 and 2000.
Unbeknownst to many intending to register as domestic partners in their local cities or counties—assessment of property can still be higher upon death of a partner. Out LA County Assessor Jeff Prang—who was registered for his domestic partnership with Ray Vizcarra, before the couple married—wants to correct the problem. He is sponsoring AB 2663 with bill author Assemblymember Laura Friedman; the bill is co-authored by out LGBT Legislative Caucus Chair Assemblymember Evan Low. AB 2663, introduced on Feb. 15, is designed to fix the discrepancy that exists between state and local property tax exclusions for domestic partners regarding changes in property ownership since domestic partners registered with a county, city or other local jurisdiction continue to be ineligible for the exclusions.
"Over the last decade, we've taken significant steps to ensure that couples in domestic partnerships have the same rights as married couples," Friedman told the Los Angeles Blade. "AB 2663 fixes a gap in the law that treats couples differently based solely on where they registered their partnership."
"Especially in times like these, the principle that all people should be treated fairly and equally seems pretty basic and something upon which we can all agree," Prang tells the LA Blade. "Treating people with fairness and equality is not only the right thing to do, it is written into our laws and safeguarded by the Constitution. This basic ideal of equality serves as the very foundation for property valuation within the California tax system. As the Assessor for the largest County in California, it is my responsibility to ensure that all property owners have the same rights regardless of marital status."
The bill, Prang says, "creates parity in the law so that every domestic partnership has equal access to benefits, regardless of where they originally registered. Most importantly, the bill creates an 'amnesty' for those local registered domestic partnerships to receive a reversal of the reassessment, and appropriate refunds."
Now the process of gathering support begins.
Felony arrest in vandalism of Pride Merch at Knoxville Target store
Jonathan Burns was arrested after he was identified by investigators as the suspect in spray-painting a section of LGBTQ+ Pride merchandise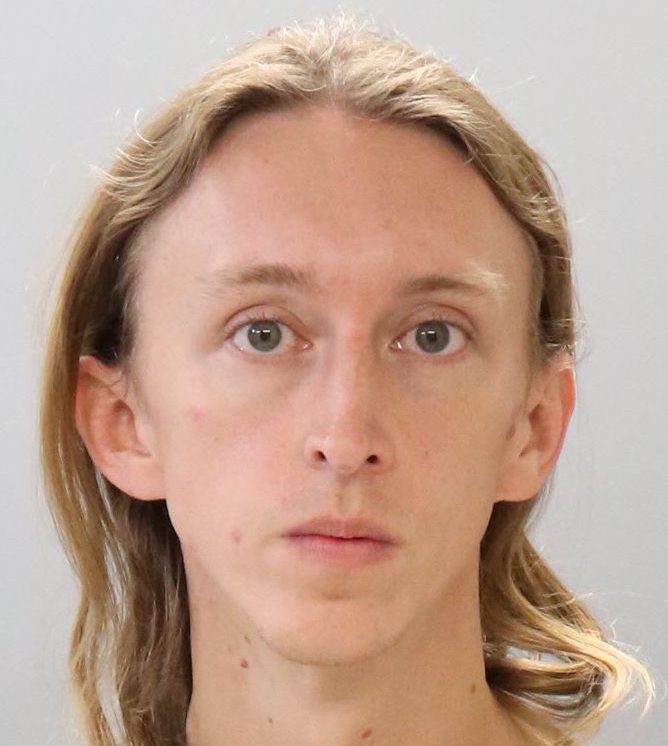 KNOXVILLE – A thirty-one-year-old West Knox resident was arrested last week by the Knoxville Police Department, with the help of the Knox County Sheriff's Office, and charged with felony vandalism at a local Target store.
Jonathan Burns was arrested after he was identified by investigators as the suspect in spray-painting a section of LGBTQ+ Pride clothing & merchandise.
Knoxville NBC News affiliate WBIR-TV, Channel 10 reported:
On June 13 at 2:49 p.m., Burns entered the Target on Parkside Drive and spray-painted an entire section of merchandise placed out for Pride Month, KPD said.
Burns damaged $3,884 worth of clothing, according to KPD. They also said he used red spray paint to destroy the entire section of items as well as a sign in the section, and it was the only section that was vandalized. The sign cost an additional $16 in damages.
An employee had approached Burns and asked him to leave, according to a KPD report.
When Burns left the Target, he dropped the spray paint can on the ground. Fingerprints on the can confirmed Burns' identity. Evidence of him purchasing the spray paint and a bucket hat from local retail prior to the incident was secured. Video from Target and the retailer where the paint and hat were purchased depicted Burns wearing the same clothing, the report said.
With @knoxsheriff's help, Jonathan Burns, 31, was arrested on a felony vandalism charge last night at his West Knox home after he was identified by investigators as the suspect from this incident. He is accused of spray-painting a section of LGBTQ+ Pride clothing & merchandise. https://t.co/tjc507iSaQ pic.twitter.com/jZaBvGKCU4

— Knoxville Police TN (@Knoxville_PD) June 23, 2022
British Prime Minster backs ban on trans swimming athletes
When the prime minster was asked whether women can be born with a penis, he replied: "Not without being a man"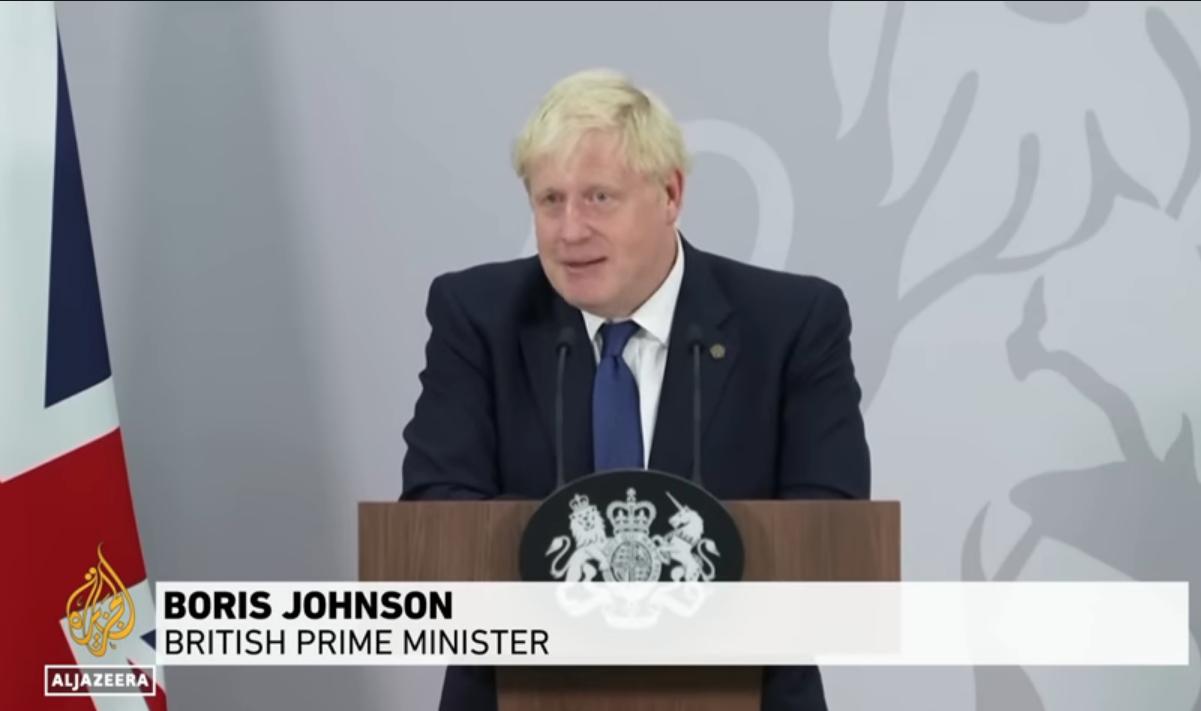 KIGALI, Rwanda – During a break in-between sessions during the first summit meeting of the Commonwealth nations since the coronavirus pandemic in the Rwandan capital this past weekend, British Prime Minister Boris Johnson was asked by a reporter about the FINA ban on trans women athletes.
The prime minster's response was that there were "particular problems" around "issues of gender."
Johnson told reporters, "Look it's very, very important that as a society we should be as understanding of everybody else as possible. I've always stood for that. When it comes to, when you start to move from issues of sexuality to issues of gender, you start to raise particular problems," he said.
In a follow-up question the prime minster was also asked whether women can be born with a penis, he replied: "Not without being a man."
"I think I've spoken of three concerns I've had in the past. They are to do with the age at which you can deem it competent to transition, the question of safe spaces for women, and the difficulties you have with sporting competitions," Johnson continued.
"These are all very difficult problems and you have to be very sensitive. But these are the areas."
Pressed on whether he backed the swimming ban, Johnson said: "I haven't studied it in detail but I see no reason to dissent. That follows from what I've previously said."
Nadine Dorries, the United Kingdom's Secretary of State for Digital, Culture, Media and Sport in a column published this past weekend by the Mail on Sunday wrote:
"I have the greatest compassion for anyone who finds themselves living in a body they don't recognise. But we can't pretend that sex doesn't matter. Sex has biological consequences. If you're born a male, and you go through puberty as a male, your body develops natural physical advantages over a woman's. That makes you stronger and faster.
"I'm setting a very clear line on this: competitive women's sport must be reserved for people born of the female sex. Not someone who was born male, took puberty blockers or has suppressed testosterone, but unequivocally and unarguably someone who was born female. I want all of our sporting governing bodies to follow that policy."
The Guardian UK noted that Dorries, said she will make it "crystal clear" to British sporting bodies that competitive women's sport must be reserved for people born of the female sex when she meets them on Tuesday to discuss their transgender policies.
Dorries will urge organisations representing football, cricket, rugby, tennis, athletics and other sports to follow the lead of Fina, the governing body of swimming, by barring from female events trans women who have "gone through male puberty."
PinkNewsUK reported Monday that since the swimming governing body FINA announced its revised trans eligibility policy, several national and international sporting administrators have followed.
The International Rugby League, FIFA and World Athletics, among others, have either temporarily banned or launched reviews into their trans inclusion policies.
Supreme Court sides with ex-football coach who led prayers at school
"Justice Gorsuch's majority opinion is yet another dangerous example of this Court overturning decades of precedent"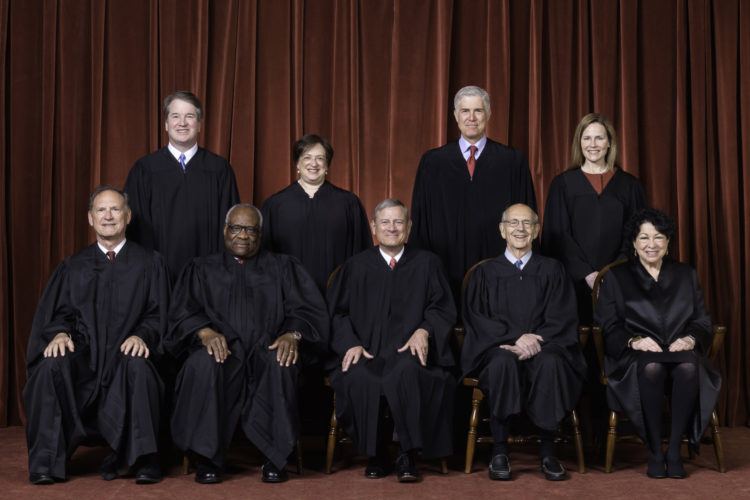 WASHINGTON – The U.S. Supreme Court on Monday in a 6-3 ruling sided with the former Bremerton, Washington assistant high school football coach removed for refusing to halt his practice of praying at mid-field after games on school property.
The ruling is a victory for Joseph Kennedy, who in court documents described himself as a practicing Christian whose religious beliefs require him to "give thanks through prayer, at the end of each game."
When he began his job as an assistant coach at Bremerton High School, a public school in Washington state, he initially prayed alone after games, but over time some of his players – and eventually a majority of the team – joined him. One parent complained that his son, a player on the team, felt like he had to join in the prayer, even though he was an atheist, or face a loss of playing time."
Bremerton School District officials had attempted to accommodate Kennedy after warning him to stop the prayers as District officials clarified that they did not want to violate the Constitution's establishment clause, which prohibits the government from favoring one religion over another.
The district offered Kennedy the ability to pray after the crowd had left the stadium or in a private space both options that he refused. Kennedy had retained counsel and the legal team indicated that they would pursue father legal action.
The case eventually ended up at the high court which agreed to hear it at the beginning of this last term in January.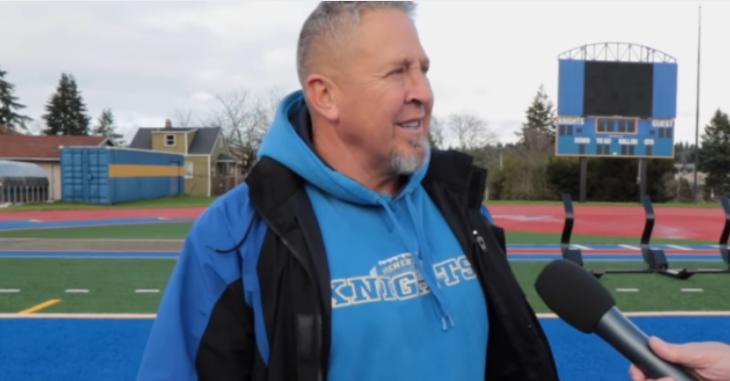 Reaction from groups advocating for greater safeguards in separation of 'church and state' decried the majority decision written by Trump nominated Associate Justice Neil Gorsuch.
🚨BREAKING🚨 — Supreme Court deals another blow to church-state separation, allowing a public school coach to lead students in prayer at the 50 yard line after games. Our full analysis and statement to come. pic.twitter.com/C8USS0Kxt3

— American Atheists (@AmericanAtheist) June 27, 2022
Equality California noted that the Court's ruling in Kennedy v. Bremerton School District effectively was overturning decades of established legal precedent.
"Justice Gorsuch's majority opinion is yet another dangerous example of this Court overturning decades of precedent to impose the personal religious beliefs of some on the rest of the country — whether that be a public school football coach's religious beliefs on his team, a legislator's views on people in their state seeking abortion care or the views of a religious private school on taxpayers now forced to fund them.
"Parents have always been free to send their children to schools that align with their religious beliefs, and coaches who want to lead their players in prayer have always been free to work at private schools where that is encouraged. But students — of any religion or none at all — attending public schools funded by taxpayers should not be coerced into school-sponsored prayer," Equality California's Executive Director, Tony Hoang, said in an emailed statement.
"Every public school student deserves to feel safe, supported and welcome at school. Today's decision undermines that fundamental idea at a particularly dangerous time for our LGBTQ+ students."