March 22, 2018 at 11:50 pm PDT | by Troy Masters
Queery: Abe Gurko
When Abe Gurko packed his bags and moved from New York City to Hollywood, he wasn't leaving a career in the fashion industry to chase the usual dream of becoming a movie star.
"I wanted to be a mechanic to the machine called celebrity," Abe said. "I wanted to know how it worked."
Over the next few years, he developed his skills as a behind-the-scenes creative force by working on a couple of daily variety-talk shows and worked for several years with arguably the coolest woman in Hollywood, Carrie Fisher.
There, he acquired an intimate knowledge of the entertainment industry or as he liked to say, "I was Alice and went careening through the looking glass."
Abe, who may be best known to readers of the Los Angeles Blade for his work bringing Gays Against Guns to Los Angeles, has also produced countless high–profile events under his own moniker for years.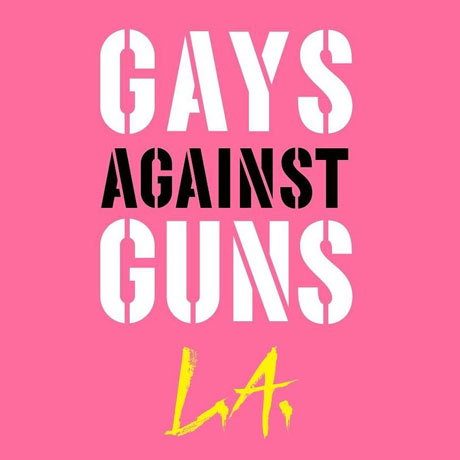 With a sensibility honed in the inner-circles of New York, Los Angeles, Amsterdam, Miami, and Reykjavik, he has produced film premieres, fashion shows, countless video and photography shoots, product launches, races in Central Park, and spearheaded alternative design industry events that have led to the establishment of New York Design Week.
Throughout his career, he has formed enduring relationships with key media influencers and served as a public and social media-relations resource for his clients, who have ranged from fashion designers and independent artists to restaurateurs, conservationists and major corporations.
His fundraising activities have helped raise millions of dollars for AIDS and other critical charities as well as theatrical productions and documentaries. He is currently in production on a documentary, WOLF – A Legacy Discovered, a rare Holocaust story that offers a bittersweet, albeit happy ending. Abe is putting the finishing touches on what he calls a "novel novel" or a roman-á-clef titled Last Five Minutes Of Fame.
How long have you been out and who was the hardest person to tell?
Since I was 19…over a century ago. Telling my mom and sisters was difficult. Telling my dad would have been the hardest person to tell, but he died before I came out.
Who's your LGBT hero?
I had a major crush on Lyle Waggoner from The Carol Burnett Show. I'm not sure if he was gay, but he was my hero. Or Oscar Wilde.
What's Los Angeles' best nightspot, past or present?
Flippers Roller Disco circa 1970's.
Describe your dream wedding.
Why, so I can then describe my dream divorce?
What non-LGBT issue are you most passionate about?
Every issue is an LGBT issue. We've got to stop parsing out things that matter.
What historical outcome would you change?
The election results of 2016.
What's been the most memorable pop culture moment of your lifetime?
Studio 54…especially because I was there…every night from the beginning.
On what do you insist?
Honesty.
What was your last Facebook post or Tweet?
Hey @realDonaldTrump you're gonna have to ALSO KILL the people at #Purdue who produce #Oxycontin & their distributors that spill drugs onto the streets.
If your life were a book, what would the title be?
Actually, I'm up to page 200, Last Five Minutes of Fame. Almost done.
If science discovered a way to change sexual orientation, what would you do?
Ignore science like Mike Pence. I love being gay. I'm sure he secretly does too!
What do you believe in beyond the physical world?
The afterlife. I want to come back as a buxom blonde like Pamela Anderson.
What's your advice for LGBT movement leaders?
STOP BEING SO FUCKING PC!!! AND STOP CREATING SUB-GROUPS WITHIN OUR COMMUNITY! WE ARE ALL GAY!
What would you walk across hot coals for?
To live forever.
What LGBT stereotype annoys you most?
Not enough space here to list. Or maybe just ANY stereotype.
What's your favorite LGBT movie?
Love, Simon.
What's the most overrated social custom?
We are living in the least civil time in memory. Social customs translate to kindness & respect to others. So overrated is not applicable. Undervalued is more like it.
What trophy or prize do you most covet?
Any and all awards for the documentary I'm working on, WOLF – A Legacy Discovered.
What do you wish you'd known at 18?
I'm taking the 5th.
Why Los Angeles?
Is there anywhere else on Earth?