Nick Bowling pleads no contest to manslaughter in 2016 sober living death of Frank Rogers
Recovery community grapples with outcome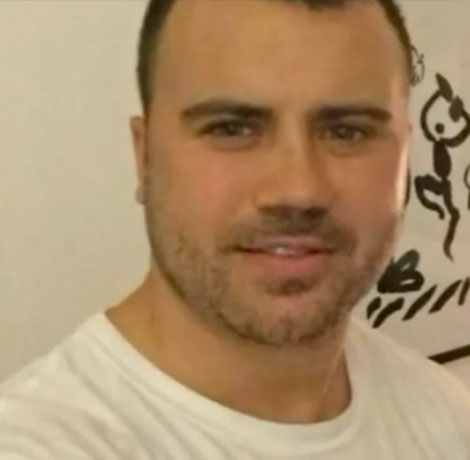 Nicholas James Bowling, who had been facing murder charges in the slaying of Frank Rogers at an Echo Park sober living home on July 8, 2016, pleaded no contest Wednesday to a reduced charge of voluntary manslaughter, his attorney West Hollywood Mayor Pro Tem John Duran told the Los Angeles Blade in an email.
Bowling, aka Nick James, who was potentially facing a life term, will be "returned to the community in less than one year," according to a Facebook entry Duran posted Wednesday in which Duran called the matter "a very difficult manslaughter case."
James, 29, and Rogers, 48, both well-known members of the LA recovery community and, according to some, on-again, off-again boyfriends, became involved in what police at the time described as a "domestic dispute" at the facility where James was living. The dispute allegedly ended with James putting Rogers into a chokehold, resulting in Rogers' death.
Rogers worked "in a sales capacity at a law firm" in LA, according to KTLA's Dave Mecham.
James has struggled with substance abuse for years and had apparently been in and out of various rehab facilities and sober living homes around LA at the time of Rogers's death.
James had also had several run-ins with the law before the Rogers incident. Most notably, in August 2012, James stole an LAPD police cruiser and crashed it into a Starbuck's, an accident that cost James both his legs, according to the LA Times. Public records also show an arrest for suspicion of domestic violence in Feb. 2012 and a drug possession guilty plea that same year.
James was able to plead to a lesser charge "due to many diminishing circumstances," Duran wrote in his Facebook post. James "received [a] low term of 3 years," Duran told the Los Angeles Blade. "He has been in custody for almost 2 years already."
Asked to describe the "diminishing circumstances," Duran wrote: "There were issues around the deceased being the aggressor and Nick having to defend himself. Nick used a 'sleeper' chokehold to subdue his roommate. Unfortunately, it resulted in his tragic death."
A source familiar with the case elaborated, saying that there was a video taken in the sober living home outdoor courtyard by a housemate, who later testified at James' preliminary hearing. The video shows James, who wears two prosthetic legs, trying to escape after being attacked by Rogers, who pushed him down and reportedly called him a "fucking legless loser."
Rogers' death occurred later, inside the home, with only James and Rogers present. It was not videotaped. There was evidence of controlled substances in Rogers' blood, but no evidence that James was under the influence, according to the Los Angeles Blade's source.
Reaction to James' plea deal has been varied. David Vandervelde, Executive Director at Awakening Recovery, described on its Facebook page as "A Non-Profit Structured Recovery Home in West LA," was identified in Duran's Facebook post as among those "who stayed close to Nick during this difficult period in his life." Vandervelde, who told the Los Angeles Blade in a phone interview that he was friendly with Rogers but "much closer to Nick as a friend," said he "had a lot of mixed feelings" but was "happy that the case is resolved." He believes that "justice was served in the case" because "from what I've seen and what I've heard, [Rogers'] death was unintentional—even though I believe it was determined that Nick caused it or contributed to it. And so it never really seemed like a Murder-2 case to me. It seemed more like a manslaughter case if it was proved that he did contribute to it."
The bottom line, Vandervelde said, is that "it's a tragic situation" and that he feels "terribly for Nick's family and for Frank's family that this ended the way it did."
Responses to Duran's Facebook post ran the gamut. On one end of the spectrum were comments such as, "I couldn't be happier for our boy Nick," and "Best news of the day. Love Nick." On the other side were such remarks as "the celebratory tone of some of these comments is extremely insensitive and disrespectful considering the fact that someone was killed," and "I am glad he got legal representation, but from what I have read, he should spend a long time in prison. It is never OK to strangle anyone, sober or not."
The common ground would seem to be that identified by Duran in his email: "Both Nick and the deceased Frank were well-liked in the gay recovery community. I think most people see it as a tragedy all the way around."
At the time of this post, the Los Angeles Blade had not yet been able to interview a representative of the District Attorney's office. An update will be posted as appropriate.
View the story as reported by ABC7 at the time of Rogers' death:
150 people on Tennessee's sex offender registry for HIV-related conviction
Nearly one-half of HIV registrants on the SOR were women and over three-quarters of HIV registrants were Black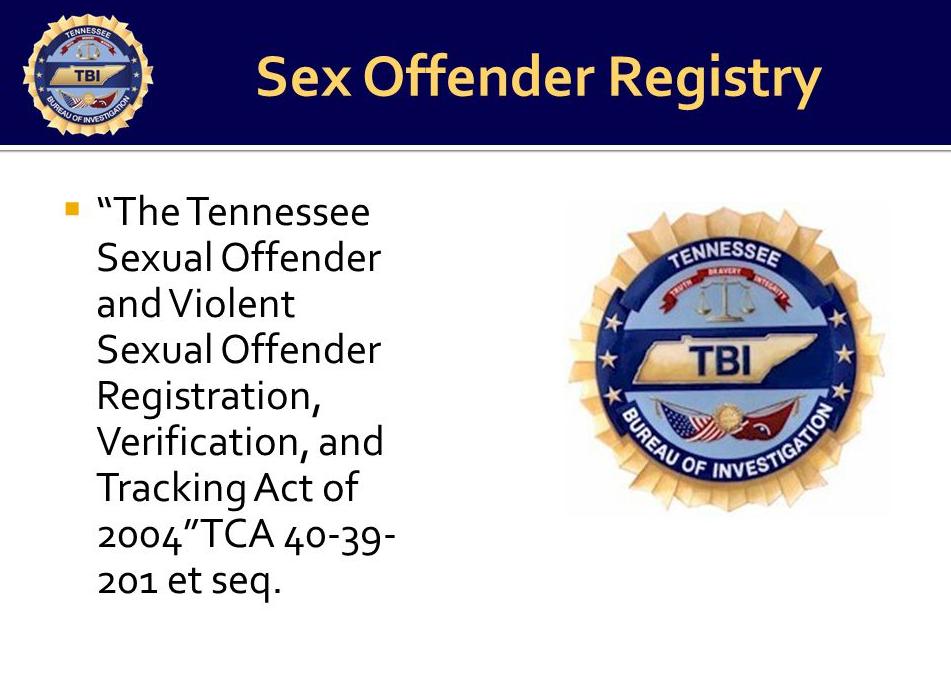 LOS ANGELES – At least 154 people have been placed on Tennessee's sex offender registry (SOR) for an HIV-related conviction since 1993, according to a new report by the Williams Institute at UCLA School of Law.
Enforcement of HIV crimes in Tennessee disproportionately affects women and Black people. Nearly one-half of HIV registrants on the SOR were women and over three-quarters of HIV registrants were Black.

Tennessee's two primary HIV criminalization laws—aggravated prostitution and criminal exposure—make it a felony for people living with HIV to engage in sex work or other activities, such as intimate contact, blood donation, or needle exchange, without disclosing their status. Both are considered a "violent sexual offense" and require a person convicted to register as a sex offender for life.

Examining Tennessee's sex offender registry, researchers found that Shelby County, home to Memphis, accounts for most of the state's HIV convictions. Shelby County makes up only 13% of Tennessee's population and 37% of the population of people living with HIV in the state, but 64% of HIV registrants on the SOR. Moreover, while Black Tennesseans were only 17% of the state's population and 56% of people living with HIV in the state, 75% of all HIV registrants were Black.

In Shelby County, 91% of aggravated prostitution convictions resulted from police sting operations in which no physical contact ever occurred. In addition, the case files showed that 75% of those convicted were Black women. When it came to criminal exposure case files, all of those convicted except one person were Black men.

"Tennessee's HIV criminal laws were enacted at a time when little was known about HIV and before modern medical advances were available to treat and prevent HIV," said lead author Nathan Cisneros, HIV Criminalization Analyst at the Williams Institute. "Tennessee's outdated laws do not require actual transmission or the intent to transmit HIV. Moreover, the laws ignore whether the person living with HIV is in treatment and virally suppressed and therefore cannot transmit HIV."

KEY FINDINGS
Incarcerating people for HIV-related offenses has cost Tennessee at least $3.8 million.
Of the 154 people who have been placed on Tennessee's SOR for an HIV-related conviction, 51% were convicted of aggravated prostitution, 46% were convicted of criminal exposure, and 3% were convicted of both.
Women account for 26% of people living with HIV in Tennessee and 4% of people on the SOR, but 46% of the SOR's HIV registrants.
Black people account for 17% of people living in Tennessee, 56% of those living with HIV, 27% of people on the SOR, but 75% of the SOR's HIV registrants.
Black women were the majority of aggravated prostitution registrants (57%), while Black men were the majority of criminal exposure registrants (64%).
People with an HIV-related offense are more economically vulnerable when compared to others on the state's SOR.

One in five (19%) HIV registrants were homeless compared to 9% of all SOR registrants.
28% of HIV registrants reported an employer address compared to about half (49%) of all SOR registrants.

Shelby County has one aggravated prostitution conviction for every 115 people living with HIV in the county, and Black people were 90% of all people convicted for aggravated prostitution.

Over 90% of aggravated prostitution convictions in Shelby County were the result of police sting operations.
Only 3% of aggravated prostitution convictions in Shelby County alleged any intimate contact.
Nearly all (95%) people arrested in Shelby County for criminal exposure were Black men, compared to 64% of people statewide.
The Williams Institute has conducted research on HIV criminalization in numerous U.S. states.
Turkish police arrest 100's of LGBTQ+ activists over banned Pride parade
The largest Turkish LGBTQ+ activist group on Monday noted that "the detentions experienced during the march, was among "firsts" for this year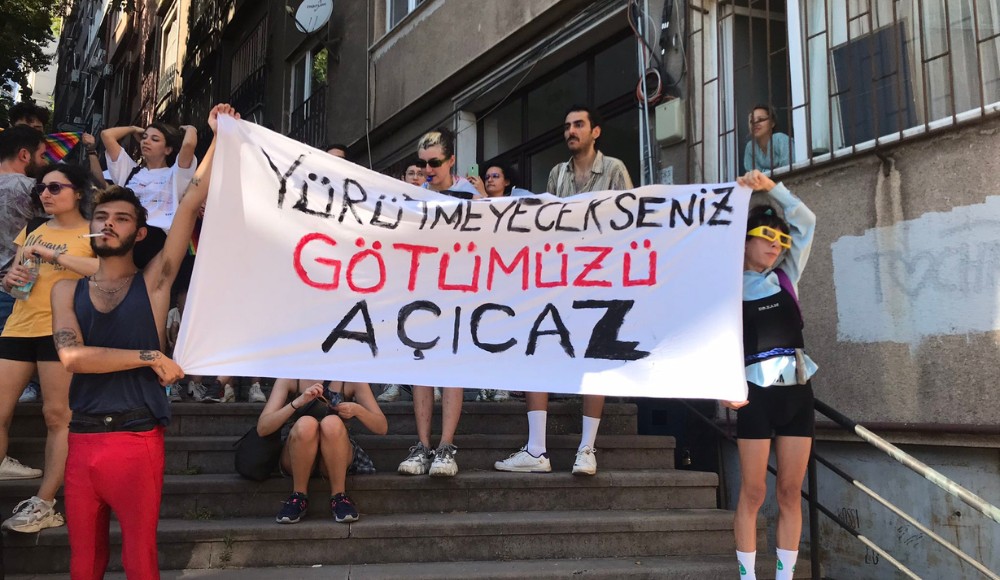 ISTANBUL, Turkey – Hundreds of LGBTQ+ people, allies, and supporters took to the streets of Istanbul Sunday in defiance of the Turkish government's ongoing 2014 ban of LGBTQ+ Pride parades and Pride Month festivities.
Protestors violently clashed repeatedly with police and security forces in various neighborhoods located around the Bol Ahenk Sokak (Pedestrian Plaza) and other sections of the central downtown areas.
Authorities had shut down the city's transit systems hours prior to the influx of LGBTQ+ activists and demonstrators and flooded streets with police in riot gear who made hundreds of arrests, in some cases tear gassing participants and attacking them with clubs.
Government security forces arrested over 373 people including Agence France-Presse journalist and chief photographer, Bülent Kılıç. Detainees were taken by bus to a central holding facility for processing. Photojournalist Mehmet Demirci documented the arrest of Kılıç in a Twitter post:
My photojournalist friend Bülent Kılıç has been taken into police custody while covering the #İstanbulPride. His hands were cuffed behind his back.@Kilicbil Kilicbil pic.twitter.com/sDYNoVe13L #journalismnotcrime

— mehmet demirci (@mehmet_demirci_) June 26, 2022
The largest Turkish LGBTQ+ activist group Ankara-based Kaos GL documented the arrests and clashes which occurred prior to the 5 p.m. planned parade kick-off in a series of Twitter posts.
İzmir'de polis zor kullanarak LGBTİ+'ları alandan çıkarmaya çalışıyor!#OnurYürüyüşü #Pride2022 pic.twitter.com/jlJ7H2eOWU

— Kaos GL (@KaosGL) June 26, 2022
KAOS GL in a press release on Monday noted that "the detentions experienced during the march, was among "firsts" for this year. Totally 373 LGBTI+s and LGBTI+ right defenders were taken into custody on the day of march! This number is a record both in the history of Pride Marches and the other public demonstrations."
The group also recorded the scope of anti-LGBTQ+ Pride Month bans and pressure by Turkey's governmental bodies across the country:
"There were 10 ban decisions announced within the scope of Pride Month events. These ban decisions were taken by Boğaziçi University Rectorate, METU Rectorate, Gaziantep Governorship, Çanakkale Governorship, Datça District Governorship, Beyoğlu District Governorship, Kadıköy District Governorship, Eskişehir Governorship and İzmir Governorship.
The detentions began with 70 people at 9th Boğaziçi Pride March on May 20, increasingly went on till June 26. 373 people were taken into custody in İstanbul on June 26. This number is among the highest detentions within the context of the public demonstrations in İstanbul recent years. Totally 530 LGBTI+s and LGBTI+ right defenders were detained in 37 days."
New Pew Research Center poll: Americans at odds over Trans issues 
Strong majorities favor non-discrimination protections but weaker support for access to transition-related care among minors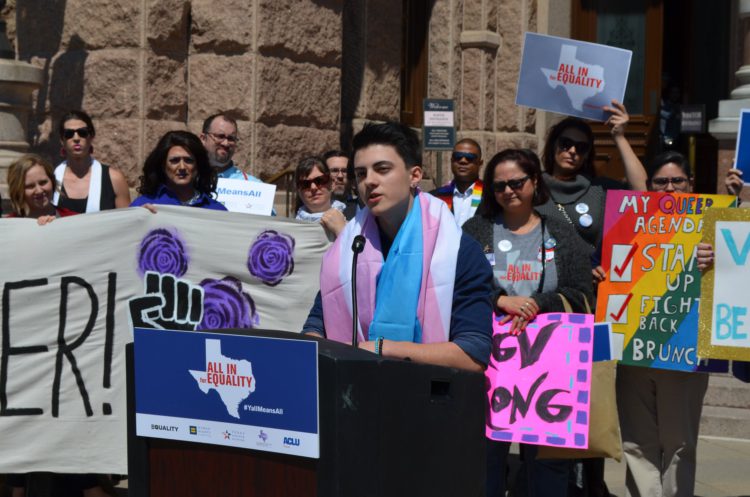 WASHINGTON – A new survey from a leading non-partisan research center reveals Americans have mixed views on transgender issues at a time when states are moving forward with measures against transgender youth, with strong majorities favoring non-discrimination protections but weaker support for access to transition-related care among minors and participation in school sports.
The Pew Research Center issued the findings on Tuesday as part of the results of its ongoing study to better understand Americans' views about gender identity and people who are transgender or non-binary. The findings are based on a survey of 10,188 U.S. adults from data collected as part of a larger survey conducted May 16-22.
A majority of respondents by wide margins favor non-discrimination protections for transgender people. A full 64 percent back laws or policies that would protect transgender people from discrimination in jobs, housing, and public spaces, while roughly 8-in-10 acknowledge transgender people face at least some discrimination in our society.
Additionally, nearly one half of Americans say it's extremely important to use a transgender person's new name after they undergo a transition, while an additional 22 percent say that is somewhat important. A smaller percentage, 34 percent, say using a transgender person's pronouns is extremely important, and 21 percent say it is somewhat important.
But other findings were less supportive:
60 percent say a person's gender is determined by sex assigned at birth, reflecting an increase from 56 percent in 2021 and 54 percent in 2017, compared to 38 percent who say gender can be different from sex assigned at birth.
54 percent say society has either gone too far or been about right in terms of acceptance, underscoring an ambivalence around transgender issues even among those who see at least some discrimination against transgender people.
About six-in-ten adults, or 58 precent, favor proposals that would require transgender athletes to compete on teams that match the sex they were assigned at birth as opposed to teams consistent with their gender identity, compared to 17 percent who oppose that and 24 percent neither favor nor oppose it.
46 percent favor making it illegal for health care professionals to provide transition-related care, such as hormones or gender reassignment surgery, to someone younger than 18, compared to 31 percent who oppose it.
Americans are more evenly split when it comes to making it illegal for public school districts to teach about gender identity in elementary schools (which is favored by 41 percent, and opposed by 38 percent) and investigating parents for child abuse if they help someone younger than 18 obtain transition-related care (37 percent are in favor and 36 percent oppose it).
Young adults took the lead in terms of supporting change and acceptance. Half of adults ages 18 to 29 say someone can be a man or a woman even if that differs from the sex they were assigned at birth, compared to about four-in-10 of those ages 30 to 49 and about one-third of respondents 50 and older.
Predictably, stark differences could be found along party lines. Democrats by 59 precent say society hasn't gone far enough in accepting people who are transgender, while 15 percent say it has gone too far and 24 percent say it's been about right. For Republicans, 10 percent say society hasn't gone far enough, while 66 percent say it's gone too far and 22 percent say it's been about right.
Read the full report here.