Air Force lifts penalty on officer who won't recognize gay airman's spouse
Move allowing anti-LGBT discrimination in the U.S. military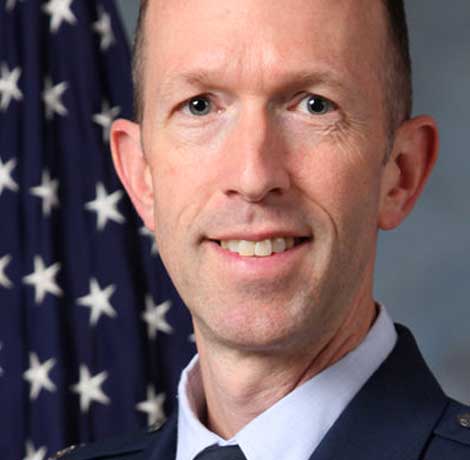 In a move LGBT rights supporters say amounts to allowing discrimination in the U.S. military, the U.S. Air Force has lifted the penalty on an officer who refused to recognize the marriage of a gay subordinate in retirement materials.
Col. Leland Bohannon, commander of the Air Force Inspection Agency at Kirtland Air Force Based in New Mexico, was removed from command and consideration for promotion after he refused to sign a certificate of spousal appreciation as part of the retirement package for a master sergeant in a same-sex marriage. (The name of the master sergeant isn't named in any legal documents for the case.)
But the Air Force announced this week it reversed its decision on appeal. In a letter dated April 2 to Rep. Vicky Hartzler (R-Mo.) that she posted on her website, Air Force Secretary Heather Wilson informed the anti-LGBT lawmaker the service determined Bohannon "had the right to exercise his sincerely held religious beliefs and did not unlawfully discriminate when he declined to sign the certificate of appreciation for the same-sex spouse of an airman in his command."
"The Air Force has a duty to treat people fairly and without discrimination on the basis of race, color, sex, national origin, or sexual orientation and met that duty by having a more senior officer sign the certificate," Wilson concluded.
According to the letter, the director of the Air Force Review Boards Agency was responsible for the determination Bohannon should be granted a religious exemption over his opposition to same-sex marriage, despite the earlier conclusions of the service.
The Air Force confirmed to the Washington Blade the accuracy of the news Bohannon's penalty had been lifted upon appeal.
According to the legal group First Liberty, which is representing Bohannon, the certificate of spousal appreciation is "an optional, unofficial certificate, similar to a bouquet of flowers" and is one component of the standard awards, gifts, and honors presented to retiring service members. Although Bohannon signed other documents related to his subordinate's retirement, he felt his religious views precluded him from signing the certificate of spouse appreciation because it would amount to endorsing same-sex marriage.
After seeking guidance from his chaplain and his military attorney, Bohannon requested a religious accommodation to opt out of signing the document. A two-star general who was Bohannon's superior volunteered to sign in Bohannon's place, and Bohannon accepted the deal.
But when the master sergeant learned Bohannon did not personally sign the certificate, the retiring airman filed an Equal Opportunity complaint, contending Bohannon engaged in discrimination on the basis of sexual orientation. The U.S. military's Equal Opportunity policy bars discrimination on the basis of the sexual orientation as a result of a change made by former Defense Secretary Ashton Carter during the Obama years.
An initial investigation determined the allegations of anti-gay discrimination were substantiated. According to First Liberty, the Air Force investigation found even if Bohannon obtained a religious exemption, it wouldn't change the outcome or Bohannon's "guilt."
According to the appeal, the Air Force suspended Bohannon from command and withheld his decoration. A letter to to the Air Force Brigadier General promotion board — the rank for which Col. Bohannon is eligible —recommended Bohannon not be promoted.
The Air Force reversed its conclusions this week after First Liberty began representing Bohannon upon appeal and others who sympathized with him called on the service to make a religious accommodation.
A coalition of 31 anti-LGBT advocates signed a letter against the initial conclusion against Bohannon, calling it "a blatant violation of Col. Leland Bohannon's religious freedom with respect to his beliefs about marriage." In another letter, eight senators — Ted Cruz (R-Texas), Roy Blunt (R-Mo.), James Inhofe (R-Okla.), John Kennedy (R-La.), James Lankford (R-Okla.), Mike Lee (R-Utah), Marco Rubio (R-Fla.) and Roger Wicker (R-Miss.) — said the Air Force must "see that justice is restored" and clarify its position on religious freedom.
Tony Perkins, president of the Family Research Council, praised the reversal at the Air Force and credited President Trump with creating a climate that led to the change.
"As most service members understand all too well, religious hostility in the military didn't disappear when Barack Obama did," Perkins said. "President Trump has had to walk a long and determined road to weed out the bureaucrats still loyal to the intolerance of the last administration. And thankfully, he has leaders like Air Force Secretary Heather Wilson to help him do it."
In a separate Nov. 17 letter, Hartzler also called on the Air Force to reverse its conclusions, making dubious arguments that Bohannan's action were discriminatory. Hartzler argued the master sergeant suffered no discrimination because he "was not the intended recipient" of the spouse certificate. Additionally, Hartzler said Air Force rules against anti-gay discrimination "contradict current U.S. law" because U.S. code doesn't bar anti-LGBT discrimination. (There's no law against federal agencies setting up pro-LGBT non-discrimination policies.)
"The certificate that Col. Bohannan refused to sign was not for a military member, it was not a legal document, nor was it required by law or Air Force policy," Hartzler writes. "It effectively had zero impact to the military member and therefore no impact on military readiness, unit cohesion, good order, discipline or health and safety. If Col. Bohannan's request did not constitute grounds for a religious accommodation, I am perplexed at what circumstances would allow for such accommodation."
But LGBT rights advocates had a different take and said the restoration of Bohannan's command gives a green light to discrimination in the U.S. military.
Ashley Broadway-Mack, president of the American Military Partners Association, said the Air Force reversal was "alarming."
"At the end of the day, every service member and their spouse deserves to be treated equally with dignity and respect, especially by a commanding officer," Broadway-Mack said. "Personal religious beliefs should never be used as an excuse to discriminate against a subordinate. This colonel's action sent a dangerous message to the entire command that he disapproves of every same-sex spouse that supports their service member throughout their military career. That's a severe failure of leadership."
Andy Blevins, director of law and policy for the LGBT military group OutServe-SLDN, said the retiring master sergeant's chain of command was "blinded by ignorance and refusing to acknowledge the sacrifices his spouse made on behalf of this country."
"The purported argument that a leader is being discriminated against because we refuse to let them discriminate is both trite and detestable," Blevins added. "It has been continually affirmed that the right to religious freedom within our military ranks stops when it begins to diminish unit cohesion and moral — in this instance that attenuation is very clear. We can only hope that moving forward these same leaders can learn to divorce their ignorance and prejudice from their leadership, enabling them to truly support and appreciate all under their command."
Ohio hospitals testify against a trans care ban
In a hearing, the presidents of some of the top pediatric hospitals in the United States testified against trans care bans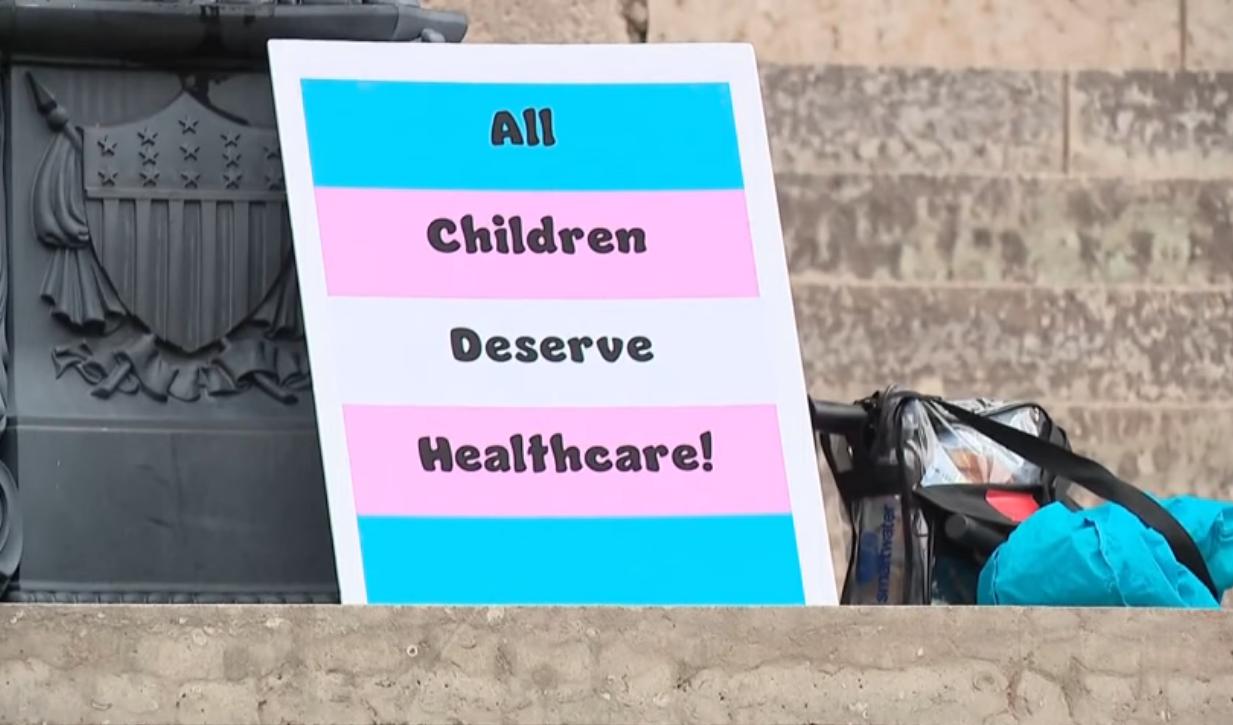 By Erin Reed | COLUMBUS, Ohio – Yesterday, Ohio held a hearing for House Bill 68, a bill that would ban gender-affirming care for trans youth and force those already on care to medically detransition.
The hearing was primarily for opponents of the bill—a prior proponent hearing had already happened a week earlier. Testimony stretched on for nearly eight hours, with those submitting testimony against the bill outnumbering supporters 7:1. Testimony came from a wide variety of professionals and those with lived experience, including transgender kids, their doctors, parents, educators, social workers, and more.
Perhaps the strongest testimony of the afternoon, though, came when presidents and leaders representing some of the top hospitals in the United States stepped forward and unequivocally condemned the bill, stating that it would have drastic negative health consequences for trans youth in their care.
At the beginning of the hearing, three leaders in US medical care testified together: Nick Lashutka, President of the Ohio Children's Hospitals Association serving over 2,600,000 children in the region; Dr. Steve Davis, President of Cincinnati Children's Hospital, the US News #1 ranked children's hospital in the United States; and Dr. Shefali Mahesh, who represented Akron Children's Hospital.
All of them delivered extremely strong testimony, dispelling myths about trans care. They testified that bans on care would harm an already extremely vulnerable population and that gender-affirming care was the best option for the few trans youth who do ultimately get cleared for medical transition.
Perhaps the strongest moment of the night was when Dr. Davis looked at the committee and pleaded, "You trust us on every other condition. Please, trust us on this one."
Watch their incredible testimony here:
When Lashutka spoke, he testified that trans care at Ohio Children's Hospitals is cautious and measured. He stated that in Ohio Children's Hospitals, patients see multidisciplinary teams and often have long waiting periods before they obtain gender-affirming care.
He also noted that the percentage of youth obtaining gender-affirming care in Ohio is only 0.0003%, a tiny fraction not just of youth in Ohio, but also of trans youth in Ohio. He likewise dispelled the idea that teens are getting care without their parents' knowing: "All treatment requires parental consent."
Lashutka, addressing the idea that trans youth are too easily given medical treatments, stated that care is only given to patients meeting rigorous requirements: "Individuals diagnosed with this condition are insistent, consistent, and persistent for a lengthy period of time. The notion that kids declare a feeling and are immediately prescribed at one of our clinics is not true."
Speaking next was Dr. Davis, who testified not just as the president of Cincinnati Children's Hospital, but as a pediatric critical care physician with 35 years of clinical care experience. He stated, when discussing the gender-affirming care ban and its potential profound negative mental health effects on trans youth, "the most harrowing part of my job is informing parents that their child died, especially when their death was from a preventable suicide."
He then stated that the gender-affirming care provided by his hospital is done only after "comprehensive assessments, rigorous mental health evaluations, and screening for comorbidities." He rebuked the idea that hormone therapy in trans youth is done without thorough evaluation, stating that the average time of the evaluation period is "10-12 months."
Lastly, he stated that there is no financial incentive to providing this care and that they do not make money on it – a reasonable claim given that hormone therapy tends to be relatively inexpensive, and that trans youth are not provided surgery in the Ohio Children's Hospital system. He closed, stating, "You trust us on every other condition. Please, trust us on this one."
Dr. Mahesh testified to another aspect of the bill. She stated that increasingly, doctors are having to provide care for patients who have been purchasing hormones off the internet. She indicated that, should a bill like this pass, black and gray market medication might become more common, and that patients would be driven to taking care into their own hands rather than trusting their doctors to administer their care.
Though opposing the bill in its entirety, Lashutka recommended four amendments should the bill pass. First, those already receiving care should be grandfathered in. Second, the "aiding and abetting" clause barring mental health doctors from referrals should be stricken. Third, allowing physicians to provide all information around care, which the bill bars.
Lastly, adding an exception for trans youth who show extreme dysphoria to get care. This last exception was passed in West Virginia's ban on care.
Though hospital administrators have testified in other hearings in the past, this particular panel of healthcare leaders is perhaps one of the strongest seen in any hearing across the United States. The hospitals they represent and the number of patients they serve could give pause even to the most ardent supporters of the bill.
They are also enormously respected voices for all pediatric care in Ohio and even nationwide – many of the legislators in Ohio likely have children who went to these hospitals, and many of the legislators themselves likely did when they were younger. Their presence, along with the massive showing in opposition to the bill, may have made an impact; while some thought the bill would receive a vote immediately after the hearing, those plans appeared to be scrapped.
The hearing adjourned without a vote, and advocates for trans youth care left knowing they had given their all.
****************************************************************************
Erin Reed is a transgender woman (she/her pronouns) and researcher who tracks anti-LGBTQ+ legislation around the world and helps people become better advocates for their queer family, friends, colleagues, and community. Reed also is a social media consultant and public speaker.
Follow her on Twitter (Link)
Website here: https://www.erininthemorning.com/
******************************************************************************************
The preceding article was first published at Erin In The Morning and is republished with permission.