April 4, 2018 at 10:31 am PDT | by Karen Ocamb
Rep. John Lewis remembers Martin Luther King Jr
History often focuses on the extraordinary leadership of Rev. Dr. Martin Luther King Jr. in the early 1960s as he led a nonviolent crusade for civil rights. Spider Martin's famous photo of John Lewis, Rosa Parks, Ralph Abernathy, Juanita Abernathy, Ralph Bunche, Martin Luther and Coretta Scott King, Frederick Reese and Hosea Williams marching through Montgomery, Alabama to the Capitol illustrates the passion behind the black voter registration drive after the Civil Rights Act of 1964—with the white supremacist danger ominously lurking in the background that March 25, 1965.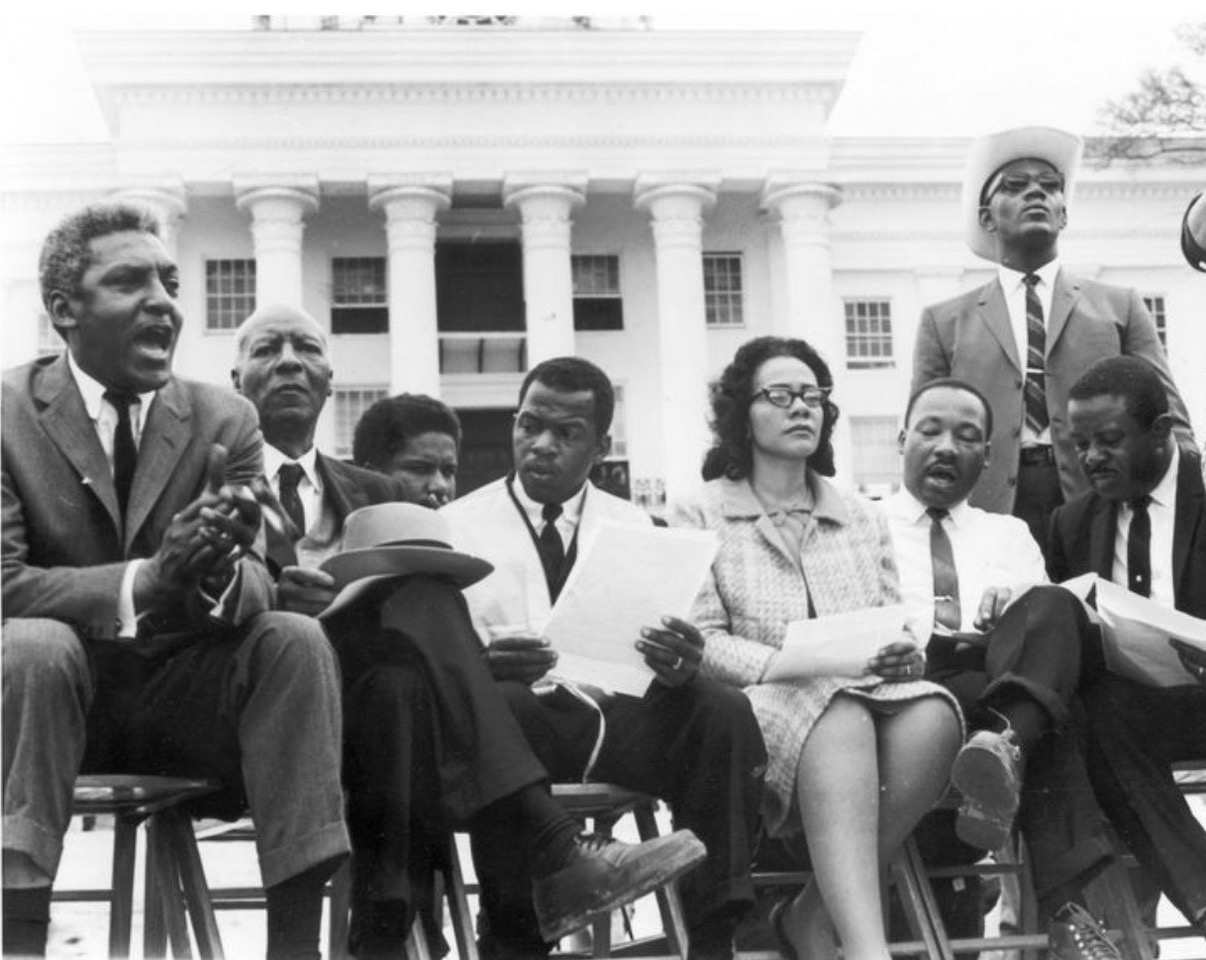 Openly gay organizer Bayard Rustin was also there, with A. Philip Randolph (leader of the Brotherhood of Sleeping Car Porters with whom Rustin organized the famous 1963 March on Washington), John Lewis, Coretta Scott King, Rev. Dr. Martin Luther King Jr. and Rev. Ralph Abernathy. Their often bloody efforts led to the Voting Rights Act of 1965.
But by 1968, King shifted his attention to opposition to the war in Vietnam since the military draft called up mostly poor young men of color as privileged whites used college or medical deferments (like bone spurs) to dodge the draft. King also opposed the Vietnam War because it took resources away from President Johnson's promised War on Poverty.
King was planning the Poor People's Campaign for economic opportunity and equality when Rev. James Lawson, pastor of the Centenary Methodist Church in Memphis (who later served as pastor of Holman United Methodist Church in South LA from 1974 until his retirement in 1999) invited King to participate in a city-wide boycott to support striking black sanitation workers. The strike started after two black workers were accidentally crushed to death by the trash truck's compactor on a rainy Feb. 1, 1968. In a separate incident on the same day, 22 black sewer workers were sent home without pay, though their white supervisors stayed on with pay. On Feb. 12, more than 1,100 black sanitation workers went on strike for job safety, better wages and benefits and union recognition.
The first march didn't go well, with rowdy students smashing windows and looting. King left and only returned after feuding factions agreed to unity and nonviolence. On April 4, Lawson and Andrew Young, representing King's Southern Christian Leadership Conference (SCLC), worked out an agreement with a judge who had imposed an injunction on the march. Young conveyed news about the meeting that evening as King and his colleagues prepared to go to dinner.
King was assassinated at 6:01 pm by white supremacist sniper James Earl Ray as he stepped out on the balcony of Lorraine Motel in Memphis.
Every year, most of America remember King, emphasizing his "I Have a Dream" speech  at the 1963 March on Washington and "I have been to the mountaintop" speech the night before his assassination. But on the occasion of the 50th anniversary of his death, President Barack Obama and Rep. John Lewis joined a My Brother's Keeper Alliance roundtable with students from Ron Brown College Preparatory High School in Washington, D.C. to discuss his legacy. Lewis also published a remembrance through the Obama Foundation: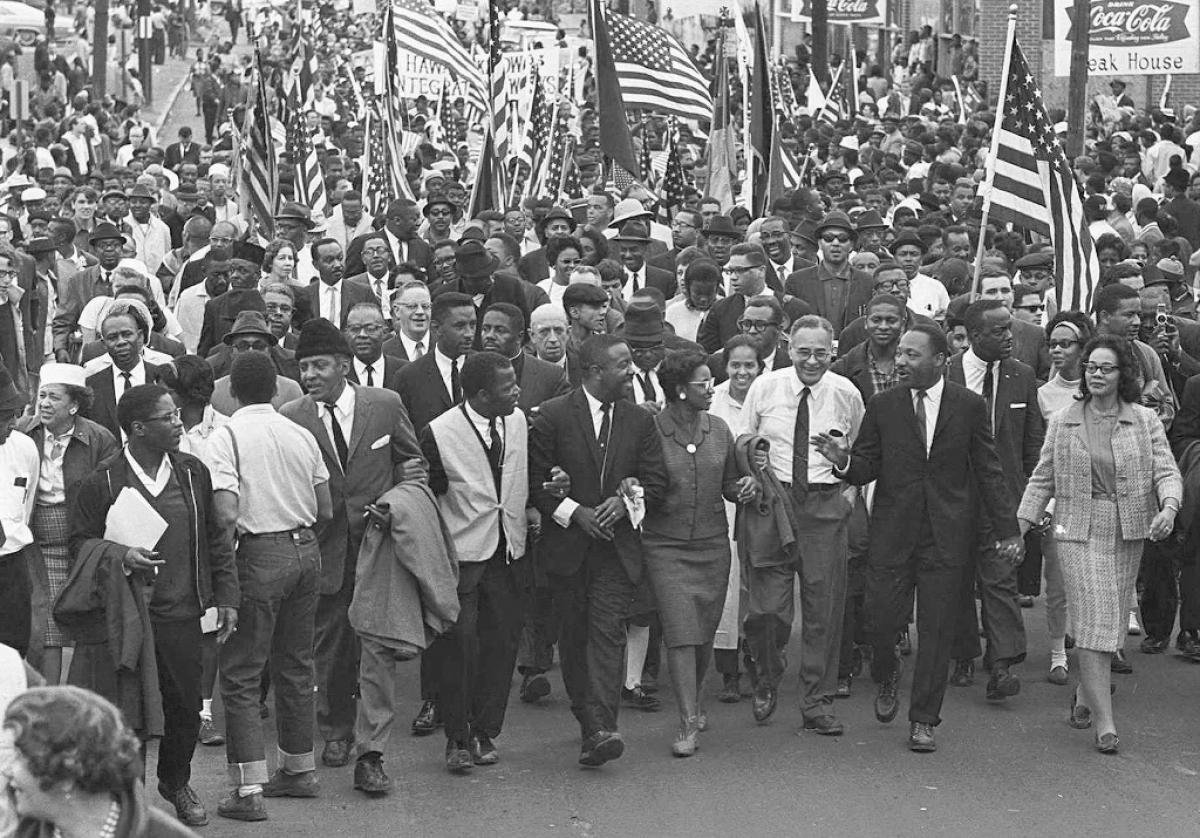 — "Fifty years ago today, I was with Robert Kennedy in Indianapolis when we heard that Dr. Martin Luther King Jr. had been shot and killed.
The leader of our movement for civil rights was gone, assassinated on April 4, 1968, in Memphis.
And I believe something died in all of us that day. Something died in America.
But I've also always held the belief that what he left us — the way of hope, the way of peace, the way of love, a philosophy and discipline rooted in nonviolence — cannot be taken away. These things are eternal.
On Monday, I had the privilege of meeting with President Obama and a group of young men in Washington, D.C. for a My Brother's Keeper Alliance roundtable. Together, we commemorated the legacy of Dr. King, celebrated his life, and looked to the future.
I believe we can always do more to embody the teachings of Dr. King, not just on the anniversary of his death, but every day.
And young people are demonstrating that spirit to us. They are organizing and speaking up. They're marching. They're demanding more for themselves and their generation.
And so I had a message for the young folks I met with this week.
When I was growing up as a child in Alabama, I saw crosses that the Klan had put up. I saw signs that said "white" and "colored." There were places we couldn't go. The majority of African Americans could not participate in a democratic process in the South. We could not register to vote. And when I first came to Washington to go on the Freedom Rides in 1961, black people and white people couldn't be seated together on a Greyhound bus leaving this city.
When I got involved in the Civil Rights Movement as a young man, we'd sit in at restaurants. People would spit on us, put their cigarettes out on us, pour hot coffee down our backs. I was arrested 45 times in the 1960s. I was beaten, left bloody and unconscious.
But I never gave up. And today, you cannot give up.
That's what Dr. Martin Luther King can teach us today. His message is as important now as it was 50 years ago:
"The arc of the moral universe is long, but it bends toward justice."
Because of King and the actions of so many others, we brought those signs down. We earned the right to sit in those restaurants. We earned the right to vote.
Now, all across the South and all across America, there are elected officials who are people of color. In the recent elections in Virginia and around the country, more people of color and more women were elected to positions of power. They are African American, Latino, Asian American, Native American. Our country is a much better place — a much different place — in spite of all the setbacks and interruptions of progress.
Dr. King taught us to be brave, to be courageous, to be bold. I don't know where America would be, where many of us of color would be, were it not for him.
His legacy was to speak up, stand up. When you see that something isn't right or fair, you have to do something — you have to get in the way. Get into good trouble.
The young men I met with this week give me so much hope for our future." —