Federal judge in Seattle extends injunction on trans military ban
Will the trial include deposing VP Mike Pence?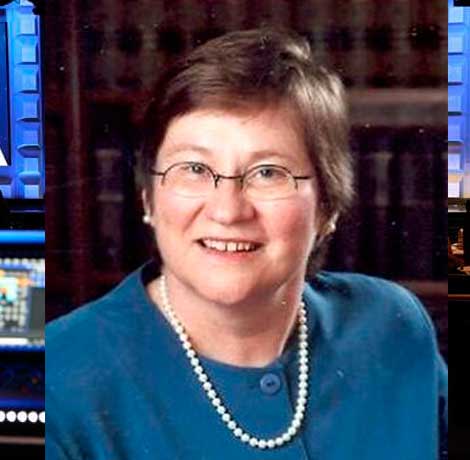 The timing of US District Court Judge Marsha J. Pechman's ruling on the ban against open transgender military service could not have been more poignant.
As the order circulated late Friday, April 13 among lawyers and plaintiffs in the OutServe-SLDN and Lambda Legal lawsuit against the Trump Administration, President Trump announced that he had ordered "precision strikes" in response to the chemical attack in a suburb of Damascus last weekend that killed at least 40 people.
It was the second military attack ordered without the consent of Congress and was contrary to Trump's previous announcement of his intention to withdraw troops from Syria. Some pundits wondered if the strikes were a predictable, distracting response to the anger the president has expressed over the FBI's ongoing investigation into his personal lawyer Michael Cohen.
Against this backdrop of war, an unpredictable commander-in-chief and a Defense Secretary who seems to be trying to appease him, the patriotic call of duty expressed by trans servicemembers in their lawsuits asking for the right to fight and die for their country seems even more courageous.
Pechman, ruling from her federal court in Seattle, Washington, seems to get that, delivering some precision strikes of her own. She ordered that her earlier preliminary injunction against the ban remain in effect. In that Dec. 11, 2017 ruling, she wrote "The Court finds that the policy prohibiting openly transgender individuals from serving in the military is likely unconstitutional," adding that ban irreparably harms the state of Washington's interest in "maintaining and enforcing its anti-discrimination laws, protecting its residents from discrimination, and ensuring that employment and advancement opportunities are not unlawfully restricted based on transgender status."
In her April 13, 2018 decision, Pechman rejected the Justice Department's argument that the "new" trans ban implementation policy derived from Sec. of Defense Mattis' recommendations in late March was not a new policy at all since it violated the same constitutional protections. She said the OutServe-SLDN and Lambda Legal case could proceed to trial with Trump still a defendant. And, stunningly, Pechman wrote:
"The Court also rules that, because transgender people have long been subjected to systemic oppression and forced to live in silence, they are a protected class. Therefore, any attempt to exclude them from military service will be looked at with the highest level of care, and will be subject to the Court's "strict scrutiny." This means that before Defendants can implement the Ban, they must show that it was sincerely motivated by compelling interests, rather than by prejudice or stereotype, and that it is narrowly tailored to achieve those interests."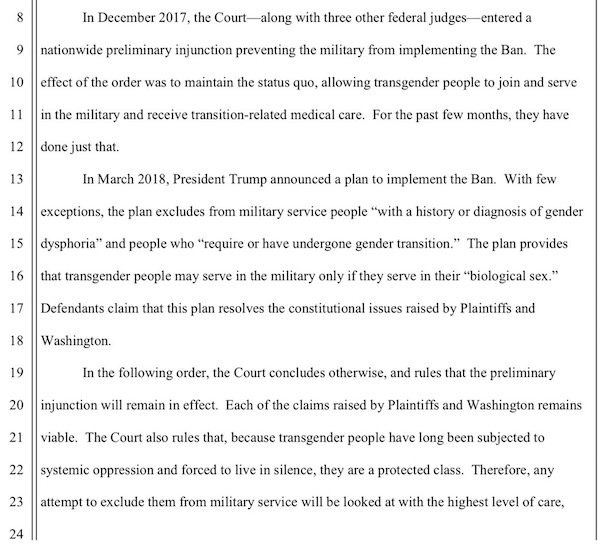 "The entire decision, which is 31 pages, is choke full of great discussions that really indicate that this judge just gets it," Peter E. Perkowski, Legal director for OutServe-SLDN, tells the Los Angeles Blade. "She understands the issues. She's not falling for the government's kind of shell game, if you will, of moving a whack-a-mole—keep changing the policy to try to get out of court. But she's not falling for that. She's definitely interested in reaching the merits of this case."
The judge did not grant the all the LGBT legal groups' requests. She denied permanent injunction and the request for a ruling on the merits without a trial.
"She said she's not willing to do that now because she wants to hear specifically how the 2018 recommendations from Sec. Mattis and the panel of experts, as it's been called—how much deference she needs to give to those results of that proceeding," Perkowski says, "And whether she gives any deference at all or some or a lot – whether the ban, as it exists now, still has to meet constitutional revue, as she set forth in her decision."
Going to trial means the legal groups would have a discovery process, which could finally reveal how, exactly the ban on transgender service members wound up as a Trump Tweet last year. Using very reliable sources, the LA Blade reported on Aug. 9, 2017 that the origin story lead from the Air Force Academy to religious Republican conservatives in the House — led by Rep. Duncan Hunter of California and Rep. Vicki Hartzler from Missouri — to evangelical lobbyist Tony Perkins of the Family Research Council, along with his colleagues Ken Blackwell and Lt. Gen. Jerry Boykin (ret), to Vice President Mike Pence, who agreed to help. Since then, others have reported similar accounts, including Slate's Mark Joseph Stern and Think Progress' Zack Ford. Meanwhile, Chris Johnson at the Washington Blade, reported on Thursday, April 12, that Army Secretary Mark Esper has had no problems with unit cohesion, which goes against a trans ban talking point.
Would OutServe-SLDN and Lambda Legal use the trial discovery process to get to the truth of how, who and why the ban was created?
Perkowski said he would not disclose trial strategy but added: "Yes, we are looking into all avenues to prove that this policy is not motivated by legitimate government objective but rather is motivated by bias— and that would include developing evidence that people like people in the [anti-LGBT] religious community had input into how this policy was made and how it was announced. That would be very critical evidence or at least powerful evidence about what deference the court would owe to the ban, for example and whether it survives constitutional review."
Perkowski says he's heard the same stories and rumors about what happened behind the scene but he can't comment because he doesn't know. "To the extent that we can develop that evidence as part of this trial, that would be very powerful evidence indicating that the government simply cannot meet its burden in justifying this policy under the constitutional standards. I think it would be useful to try to develop that evidence, as well. It would be great to find out who had their hands in the cookie jar, so to speak."
Perkowski says there are different teams working on different aspects of the case. But, he says, "I'm sure everything is on table."
When asked if that included deposing Pence, he says: "I'm not going to confirm any discovery effort we're going to make." But, he adds, it's fair to suggest that Pence's connection to the trans ban is something the teams will look at in the discovery process.
HERE"S THE RULING:
[pdf-embedder url="http://www.losangelesblade.com/content/files/2018/04/04_13_LAB_Wash_court.pdf"]
City of West Hollywood turns 39 years old
At 7:00 p.m., the City's annual State of the Community Program will celebrate WeHo's accomplishments & preview next year's major projects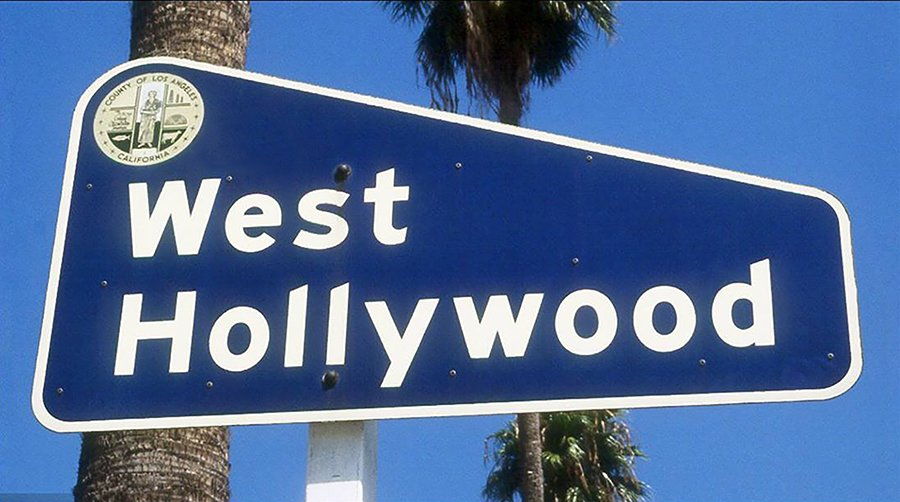 By Paulo Murillo | WEST HOLLYWOOD – The City of West Hollywood turns 39 years old today. The City was officially incorporated as an independent City on November 29, 1984. A coalition of LGBT activists, seniors, and renters proposed a Cityhood with progressive policies and strong tenant's rights protections.
The City is hosting the annual State of the Community Reception & Mixer starting at 6 PM at the West Hollywood Aquatic and Recreation Center (8750 El Tovar Place, West Hollywood, CA 90069). The mixer will allow West Hollywood community members to mingle with residents, elected and appointed officials, and City staff. Appetizers and beverages will be served and there will be live music by the Harrison Jazz Ensemble.
At 7:00 p.m., the City's annual State of the Community Program will celebrate West Hollywood's accomplishments this past year and preview next year's major projects and new initiatives.
The State of the Community presentation will be followed by the NextGen Mixer at 8:00 p.m. The evening will end at the Respite Deck where community members can connect with fellow attendees and enjoy some beats by DJ Asha and a special performance by the City's Inaugural Drag Laureate, Pickle.
To RSVP click on the link here and here CelebrateWeHo23.eventbrite.com.
And here are some highlights of the past 30+ years in West Hollywood:
The first West Hollywood City Council established West Hollywood as the first City in the nation to have a majority openly gay governing body. This was a landmark development in LGBT rights in the United States as well as globally.
The ordinances adopted by the West Hollywood City Council within the first year of Cityhood included landmark legislation such as the City's Rent Stabilization Ordinance (which, upon its adoption was one of the strictest rent control laws in the country); Ordinance prohibiting discrimination against people with HIV and AIDS; Domestic Partnership Ordinance; and Ordinance prohibiting discrimination in employment based on sexual orientation. Today, many of the City's landmark ordinances have been duplicated and have become mainstream policies nationally and globally.
In 1985, the City Council established its Social Services program to provide much-needed services to residents. Over its history, the City has provided millions of dollars in grants to fund programs for people in need. These services have included services for seniors; people with HIV and AIDS; members of the LGBT community; people with disabilities; alcohol and drug use recovery programs; support programs for Russian-speaking immigrants; services for people who are homeless; food programs; and health care services for people who are uninsured. Today, the City's Social Services Division budgets approximately
$5 million per year in funding critical support to programs that impact thousands of people in West Hollywood; City residents live longer and have lower rates of chronic diseases than residents of L.A. County as a whole.
The onset of the HIV/AIDS epidemic had a significant impact on the City of West Hollywood due to the disease's elevated infection rate among gay men which caused a devastatingly high number of deaths in the City. The City of West Hollywood was one of the first government entities to provide social services grants to local AIDS and HIV organizations. The City sponsored one of the first AIDS awareness campaigns in the country in October 1985 and the City's response to the AIDS crisis has been recognized as a model for other cities, nationally and globally. Today, 12 percent of households in the City have a person living with HIV/AIDS.
The City has been one of the most outspoken advocates for the legal rights of LGBT people. In 1985, the City of West Hollywood was one of the first cities in the country to adopt a Domestic Partnership Ordinance. In October 2014, the City marked an exciting milestone as the City Clerk's office at West Hollywood City Hall filed its 10,000th couple as registered Domestic Partners. The City also created the nation's first municipal Transgender Task Force in 2001; in 2009 this became the City's Transgender Advisory Board.
West Hollywood was one of the first cities in the country to pass a resolution in support of marriage equality, paving the way for same-sex marriage initiatives all over the county. In a monumental moment in U.S. history, the City, in conjunction with the Los Angeles County Register-Recorder Clerk, began to issue marriage licenses and perform civil ceremonies for same-sex couples in June 2008, following the Supreme Court of California ruling on Proposition 8. After a legal stay, in June 2013 the U.S. Supreme Court dismissed an appeal in Hollingsworth v. Perry and the City of West Hollywood launched a marriage celebration. West Hollywood City Councilmembers and City Officials performed hundreds of civil ceremonies. On June 25, 2015, West Hollywood hosted a community rally at West Hollywood Park attended by thousands of jubilant revelers celebrating the Supreme Court declaring marriage between same sex couples legal.
Following the election of President Trump in 2016, the West Hollywood City Council affirmed the City of West Hollywood's commitment as a Sanctuary City and reaffirmed the City's commitment to its core values, which includes Respect and Support for People.
In 2017, the West Hollywood City Council approved a Resolution that calls on the U.S. House of Representatives to initiate proceedings for the impeachment of President Donald J. Trump. This came as a response to numerous violations of the Emoluments Clause of the United States Constitution, multiple violations of federal law as it relates to the employment of relatives, serious national security concerns resulting from potential interference with federal elections in 2016, and amid investigations of obstruction of justice.
The City of West Hollywood is one of the first municipalities to form a Transgender Advisory Board, which addresses matters of advocacy on behalf of transgender people in the areas of education, community awareness, and empowerment, and makes recommendations to the West Hollywood City Council. Through its Transgender Advisory Board, the City of West Hollywood regularly co-sponsors programming and recognizes Transgender Awareness Month and Transgender Day of Remembrance each November. For more information about the City of West Hollywood's Transgender Awareness Month events.
The city was a soap box for the Black Lives Matter movement with several marches and demonstrations calling for racial justice taking place on Santa Monica Boulevard in 2020.
In 2021, The city begins recovery from a long COVID-19 Shutdown.
in 2022, the City hosted its inaugural WeHo Pride event, completed the Aquatic and Recreation Center at West Hollywood Park, installed inclusive Pride Crosswalks, responded to the monkeypox outbreak with vaccine clinics and a town hall, urged COVID-19 vaccination boosters leading to more than 87% vaccinations rate amongst residents, provide more than 1.7 million dollars in COVID-19 rental assistance, expanded the City's Block by Block program with 30 new security ambassadors and more than 100 businesses opened since 2021.
**************************************************************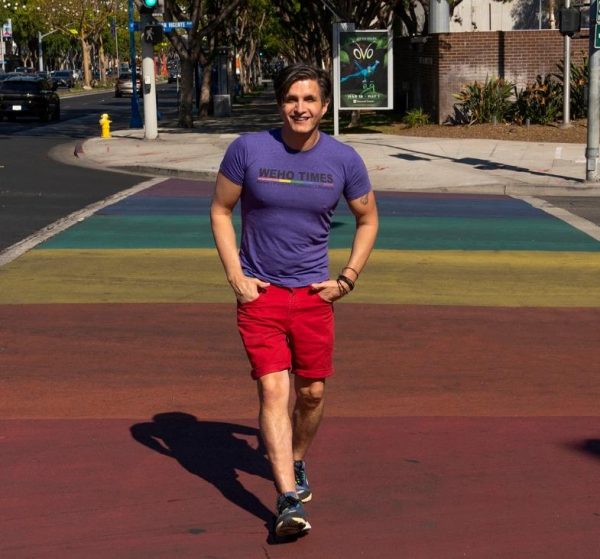 Paulo Murillo is Editor in Chief and Publisher of WEHO TIMES. He brings over 20 years of experience as a columnist, reporter, and photo journalist.
******************************
The preceding article was previously published by WeHo Times and is republished with permission.