Gay asylum seeker held in California detention center since 2016
Nigerian man fled persecution, found harsh conditions in Adelanto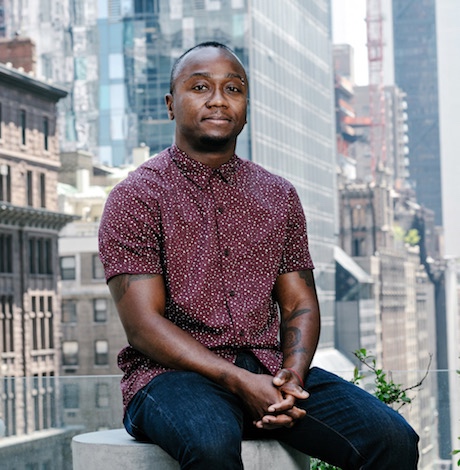 "Welcome To Adelanto," reads the sign that greets visitors who reach Adelanto, California, "The City With Unlimited Possibilities."
But anyone who has had the misfortune of being held in or having visited the city's most famous business — an immigrant detention facility — will tell you life's possibilities are very limited: the detention center is no different from prison.
Adelanto Detention Center, two hours northeast of Los Angeles, is privately owned. Detainees say they receive minimal, substandard medical care and conditions are so poor there were multiple hunger strikes staged there last year. A Honduran asylum seeker told the Los Angeles Times in August 2017 that everyone has, at some point or another, considered suicide.
It is in this Adelanto facility that a 29-year-old gay Nigerian man named Udoka Nweke has been detained since December 2016. After he was attacked by an anti-gay mob, Nweke fled his native country and made an arduous, traumatic trek through South and Central America before reaching the United States via the San Ysidro port of entry, where he surrendered himself.
In Adelanto, after Nweke's plea for asylum was denied, he attempted suicide. Psychologists diagnosed him with paranoid schizophrenia and depression. And now activists, including Ola Osaze, national organizer of the Black LGBTQ Migrant Project (BLMP) have petitioned for Nweke's release on parole so he can access lifesaving medical treatments. Otherwise, they fear Nweke's condition will worsen.
"Seeing him there in the orange jumpsuit," Osaze told the Los Angeles Blade by phone on May 17, "was a staggering reality for me." He explained Nweke has been detained for fifteen months as a result of actions that he took only in order to survive. "All he's seen of the United States is a jail cell, a detention facility."
Osaze is Nigerian, transgender, and queer and won his asylum case. Two heavily armed security officers closely monitored the first in-person meeting between Osaze and Nweke and Osaze was not allowed to leave his phone number on a Post-It note.
"It was just such high surveillance and such a terrible atmosphere," Osaze said. Staff at Adelanto threatened to place Nweke in solitary confinement. "Because of his condition and because of the conditions in there, the threats have included 'we will put you in this other ward,' or 'we will bind you; we will put you in shackles.'"
As difficult as his detention in Adelanto must be, especially in light of his deteriorating mental health, Nweke also lives in constant fear of what will happen to him if he is deported to Nigeria. "When a man tries to hang himself after his asylum is denied," Nweke's attorney Monica Glicken told the Blade, "I think that shows the level of fear he has about returning to his home country."
A program of the Transgender Law Center (TLC), BLMP was launched in December and is led by a committee of 12 black trans and queer migrants. The organization provides a variety of services that include community events, legal support, and regional organizing networks — all part of efforts to reduce isolation, build leadership, and protect black LGBTQ migrants who, Osaze said, face even tougher challenges in the current political climate.
Nweke was introduced to Osaze through Luis Gomez, the immigration specialist at the LGBT Center of Orange County. Through Osaze and BLMP, he was introduced Glicken, directing attorney at the Public Law Center's Immigration Unit. It took a long time to connect Nweke with an attorney, Osaze said, because demand is so high and there are so many applicants who have strong asylum cases.
Glicken did not represent Nweke in his first plea for asylum, but she said the judge ruled Nweke's testimony contained internal contradictions and inconsistencies, rendering him ineligible. Both she and another attorney who is working on his case, believe many of these can be attributed to errors in translation that made it difficult for Nweke to understand the questions asked of him.
Furthermore, Glicken said, it is well documented that trauma survivors are often unable to accurately remember details from the traumatic experiences they lived through. Provided his mental health diagnoses, Glicken said Nweke's competence to give testimony should be taken into account in the appeal of his asylum decision, which she has filed.
For decades, Glicken said, asylum seekers would customarily be released from detention facilities on parole after they successfully demonstrated "credible fear" about returning to their native countries. Credible fear interviews are administered by Immigration and Customs Enforcement (ICE) agents, who have broad discretion in nearly every step of the process–and who in the past would usually recommend detainees be released on parole, provided they didn't have criminal backgrounds. Glicken explained that, from what she has seen, this has changed under the Trump Administration.
Nweke could easily have been granted parole at this early stage, before a judge heard his initial asylum plea. Osaze explained Nweke had a bond hearing, which was held after his suicide attempt and psychological diagnoses, but this was also denied. And just a couple of weeks ago, another parole request was denied.
"Udoka is very unhappy in there," Osaze said. "He wants to get out. He wants treatment. He needs help. He wants the world to know what's happening to him. And he's also like, 'I'm not going to survive in here.'"
Glicken and Osaze agree the best hope for Nweke may be the possibility that public pressure and media attention could compel ICE to grant him parole. Nweke's asylum appeal may take a long time, Osaze said, and the outcome of that case is far from certain but could be positively affected "if we organize and make a lot of noise."
For several reasons, many immigrants and would-be asylum seekers will never reach the stage of the process in which Nweke's case is now positioned. Glicken explained that she has talked to clients who were detained at the border and processed as though they never asked for asylum. Instead of initiating the process that would entitle eligible immigrants to interviews after they are detained in detention facilities, she said, "there's a pattern of practice of Border Patrol Agents woefully mishandling cases of asylum seekers, who are often processed as though they had just said 'I'm here for work.'"
Many other asylum seekers are not armed with networks of activists, community organizers, and attorneys who can offer them support and help them plead their cases. "Once you are put in a detention center," Glicken said, "it's extremely difficult for you to find an attorney. This leaves many asylum seekers representing themselves. And I have not seen judges bending over backwards to help them articulate their claims."
Adding to these challenges is the fact that asylum cases are very difficult to argue.
"Re-telling and documenting your story is such an intense process," said Osaze, who himself applied for and won asylum with the aid of an attorney. "You really need someone who can help you through that. Especially LGBTQ migrants seeking asylum–they really need help working through that trauma. I mean, can you imagine [living through] mob violence?"
Even if LGBTQ asylum seekers are processed correctly and have legal representation, Glicken said, it's not easy for their attorneys to furbish evidence that their clients inhabit the gender identities and sexual orientations they have claimed. In many countries, LGBTQ people must live in the closet to survive. Many will even start families with opposite-sex partners. These factors make it harder for attorneys to provide the burden of proof required to win asylum cases.
Meanwhile, Osaze explained he thinks officials in the Trump Administration have sought to downplay the realities faced by LGBTQ people who live in, especially, African countries that have and enforce homophobic laws. Even where there is strong evidence of violence against members of these communities, he said, asylum cases are rejected and applicants held in holding patterns because there is an effort to minimize the risks that would result from deportation.
Osaze feels ICE is trying to encourage Nweke to give up and self-deport. "The situation is urgent," he said. "Just imagine what it would be like if he was deported back to a situation in which his life would be in danger."
In addition to BLMP, the Transgender Law Center and LGBT Center of Orange County have submitted letters asking for Nweke's parole. They hope he will be able to access lifesaving treatments before his health further deteriorates.
BLMP is holding a press conference and rally on June 1 at 10 a.m. at ICE Santa Ana office located at 34 Civic Center Plaza in Santa Ana.
For more information and to sign the petition, visit here.  For BLMP's Facebook page, visit here.
A Black Trans Woman's fight for Transgender health equity
Jasmine is one of very few Black trans women who is an Executive Director of a clinic with such broad-ranging direct services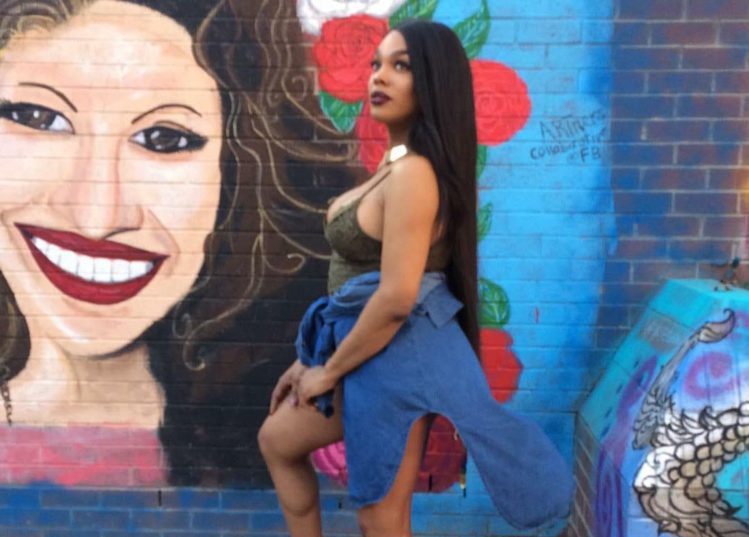 By Ebony Harper | SACRAMENTO – If you know Jasmine Bright, you know she is a force to be reckoned with. Jasmine is a mother to the rejected, a sister to those that need a shoulder, and a warrior queen for our trans babies (and adults). Don't let the pretty face fool you. She turns into a momma bear when her community is under any threat of harm.
Jasmine's experience of being both a healthcare administrator and one that has faced her trauma and hurdles as a Black trans woman gives her a unique mantle of leadership.
Jasmine just received the promotion she deserves after serving as the Director of the Hormone Clinic of Sacramento's Gender Health Center (GHC) for the past few years. Now, we will know Jasmine as the new GHC Co-Executive Director alongside Lauren Pulido, a former California State Capitol employee. Jasmine is one of very few Black trans women who is an Executive Director of a clinic with such broad-ranging direct services. This is huge!
When you first meet Jasmine Bright, you will be immediately captivated by her beauty. Once you have a conversation with her, you recognize that Jasmine is not just a gorgeous face – she's beauty, brains, and a whole lot of compassion. Raised by her mother, Jasmine's journey started in Pittsburg, California, until the family relocated to Sacramento. Jasmine became a caretaker from the start; she loved taking care of her younger siblings and continues to be the family protector.
Jasmine came out at a young age when she was in junior high school. Jasmine's mother did not know much about being trans. As a Black mom, she loved and protected her daughter. Jasmine's mom was a trans advocate before it was hip as she took on Jasmine's school for denying her daughter the right to use the girl's bathroom. Mother wasn't playing that! Her mom immediately stepped into an advocacy role for her young trans daughter to prevent Jasmine from experiencing the same traps other Black trans people fall into. She was going to love her child regardless AND dare somebody to say something! She was ready to risk it all for her child.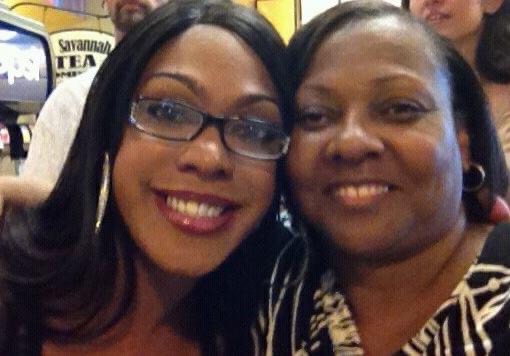 Jasmine's mother understood the safety risk and emotional trauma behind making Jasmine use a bathroom she didn't belong. Jasmine's mom took on the school and won! Jasmine's mother demonstrated the strength and compassion of a supportive Black parent of a trans child. Jasmine learned how to be nurturing, strong, and resilient from her mother and transplanted these family values to Sacramento's LGBT community as the new GHC Executive Director.
Jasmine's dedication and perseverance are inspiring. Alongside Lauren, the two GHC Executive Directors imbues transgender health and wellness services with new life, passion, and grit while modeling how Sacramento can effectively administer trans healthcare. Their vision is to co-create a world where "trans people are unbound from all facets of structural marginalization; manifesting a world where people recognize trans people as experts of their own lives and gender-affirming care."
As a Black trans woman with over fifteen years of experience as a healthcare provider, Ms. Jasmine Bright weathered her fair share of storms- only to come out triumphant on the other side unscathed. It takes grit not to be deterred and forge a bright path for a new future while building a legacy for those who will come after her. We see you, Jasmine! We thank you!
Ever since Jasmine Bright was a little girl growing up in Pittsburg, she dreamed of providing support to those in need. Well, dreams do come true!!!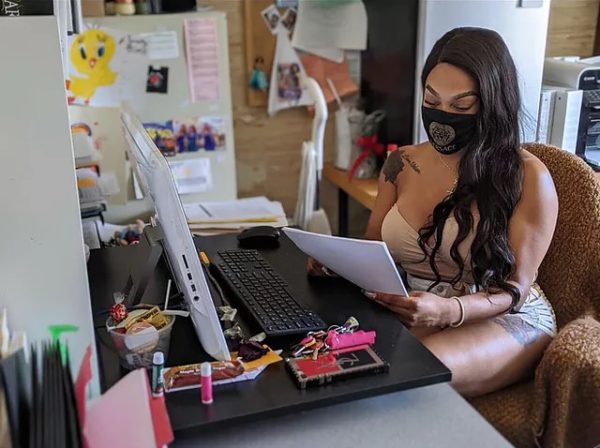 If you want to learn more about Gender Health Center and how you can support their work, go to www.genderhealthcenter.org
********************
Ebony Harper is the Executive Director of California TRANscends, a statewide initiative that promotes the health and wellness of transgender people throughout California with a focus on Black and Brown transgender communities.
The California legislature recognized Ms. Harper for her work. Harper sits on the State of California Transgender Advisory Council, the board of Mirror Memoirs, and serves as the newest board member for the Transgender Law Center and Borealis Philanthropy. 
Twitter @ebonyavaharper
The LGBTQ Center of the Desert reopens in Palm Springs
The community came out with an overwhelming show of force Sunday to celebrate a moment 20 years in the making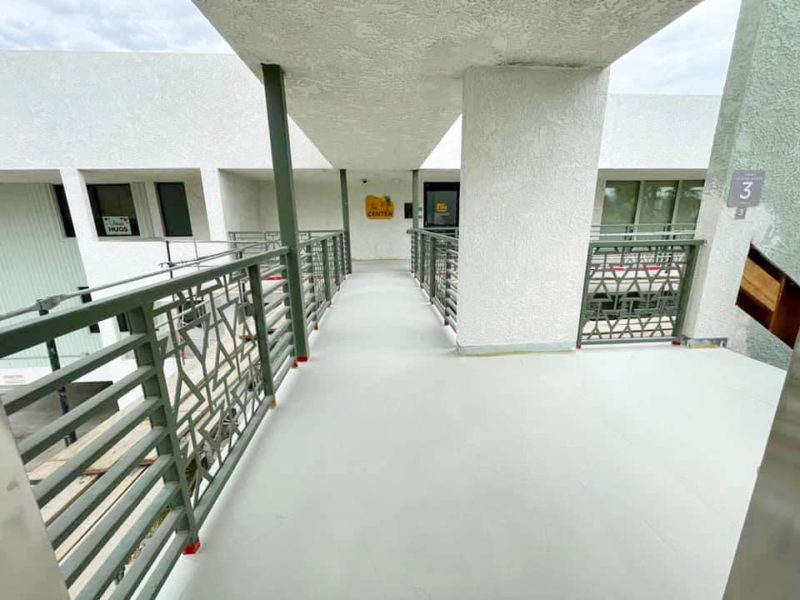 PALM SPRINGS – The LGBTQ Community Center of the Desert, widely referred to as 'The Center,' has reopened after an extensive remodel and rehabilitation of the 10,000 square foot McDonald/Wright building along North Palm Canyon Drive.
After opening remarks and a ceremonial ribbon cutting by staff and leadership of The Center, who were joined by city officials, audience members were invited on tours of the newly remodeled facilities, which now consist of the entire building. Construction was started in April 2020. The first clients will be welcomed next month, the Palm Springs Post reported.
The Palm Springs Post has pictures of the event here.
Visalia's city council proclaims October 'LGBTQ history month'
"Thank you to the council for doing this […] When we started this work five years ago, we didn't know how we would be received in the city"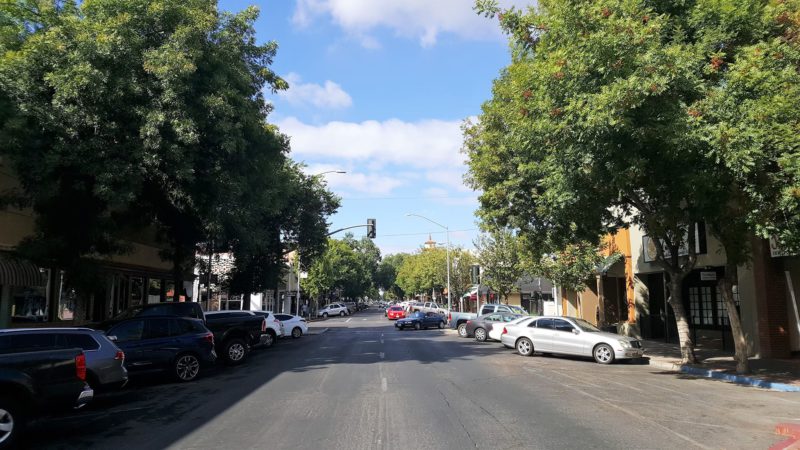 VISALIA, Ca. – In a proclamation this past Monday, the city council paid tribute to The Source LGBTQ+ Center's work in the Visalia LGBTQ+ community, including Tulare and Kings Counties over the past five years. The council also proclaimed October as LGBTQ+ history month presenting 'The Source' a plaque noting the nonprofit's recent expansion.
"In 5 years, The Source has become the largest LGBT center between Los Angeles and Sacramento," the plaque reads in part, The Visalia Times-Delta newspaper reported.
"We started with just an idea that we came up with on Main Street – back when it had antique stores," said Nick Vargas, director of development and cofounder of The Source. "From that idea, other people have joined us and I have been able to do the best work of my life, helping the citizens of Visalia, particularly the LGBTQ youth, those living with HIV, and their families."
On Saturday, the fifth annual Pride Visalia organized by 'The Source' was held at a different time of year and in a brand new location, Valley Strong Ballpark, supported by communications giant T-Mobile. The center's annual Halloween Gala was also held Saturday night at the Bello Vita Venue.
"Thank you to the council for doing this, it means a lot to us. When we started this work five years ago, we didn't know how we would be received in the city," Vargas said. "It means a lot to be here today, I would love it if you all showed up to PRIDE Visalia… but just knowing we have the support of the council and the city, is a lot."
On its website, 'The Source' specifies that the center's mission is to "provide spaces within our communities for the LGBT+ population to Learn, Grow, Belong, Transform, Question + Support."
Visalia, the Tulare County seat, is the gateway to Sequoia National Park, and only forty-one miles south of Fresno located in the conservative San Joaquin Valley region of central California. In Congress, the area, California's 22nd congressional district, is represented by Republican Devin Nunes, who has been unresponsive to LGBTQ+ concerns, having been labeled anti-LGBTQ+ by the Human Rights Campaign and Equality California.
The Times-Delta also reported that The Source is also hosting its first-ever AIDS Walk to raise awareness as well as funds. The walk is scheduled at 11 a.m. on Oct. 30 on NW 2nd Avenue.
Pride Visalia 2021 sponsored by T-Mobile: