Gay asylum seeker held in California detention center since 2016
Nigerian man fled persecution, found harsh conditions in Adelanto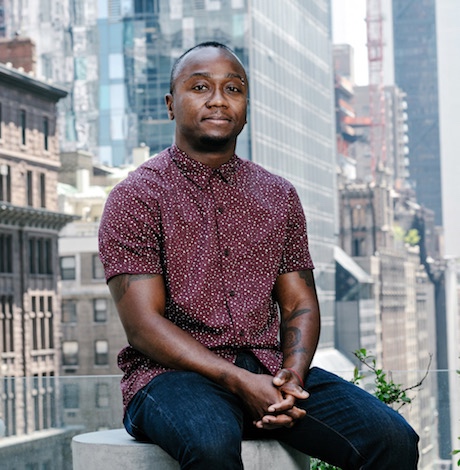 "Welcome To Adelanto," reads the sign that greets visitors who reach Adelanto, California, "The City With Unlimited Possibilities."
But anyone who has had the misfortune of being held in or having visited the city's most famous business — an immigrant detention facility — will tell you life's possibilities are very limited: the detention center is no different from prison.
Adelanto Detention Center, two hours northeast of Los Angeles, is privately owned. Detainees say they receive minimal, substandard medical care and conditions are so poor there were multiple hunger strikes staged there last year. A Honduran asylum seeker told the Los Angeles Times in August 2017 that everyone has, at some point or another, considered suicide.
It is in this Adelanto facility that a 29-year-old gay Nigerian man named Udoka Nweke has been detained since December 2016. After he was attacked by an anti-gay mob, Nweke fled his native country and made an arduous, traumatic trek through South and Central America before reaching the United States via the San Ysidro port of entry, where he surrendered himself.
In Adelanto, after Nweke's plea for asylum was denied, he attempted suicide. Psychologists diagnosed him with paranoid schizophrenia and depression. And now activists, including Ola Osaze, national organizer of the Black LGBTQ Migrant Project (BLMP) have petitioned for Nweke's release on parole so he can access lifesaving medical treatments. Otherwise, they fear Nweke's condition will worsen.
"Seeing him there in the orange jumpsuit," Osaze told the Los Angeles Blade by phone on May 17, "was a staggering reality for me." He explained Nweke has been detained for fifteen months as a result of actions that he took only in order to survive. "All he's seen of the United States is a jail cell, a detention facility."
Osaze is Nigerian, transgender, and queer and won his asylum case. Two heavily armed security officers closely monitored the first in-person meeting between Osaze and Nweke and Osaze was not allowed to leave his phone number on a Post-It note.
"It was just such high surveillance and such a terrible atmosphere," Osaze said. Staff at Adelanto threatened to place Nweke in solitary confinement. "Because of his condition and because of the conditions in there, the threats have included 'we will put you in this other ward,' or 'we will bind you; we will put you in shackles.'"
As difficult as his detention in Adelanto must be, especially in light of his deteriorating mental health, Nweke also lives in constant fear of what will happen to him if he is deported to Nigeria. "When a man tries to hang himself after his asylum is denied," Nweke's attorney Monica Glicken told the Blade, "I think that shows the level of fear he has about returning to his home country."
A program of the Transgender Law Center (TLC), BLMP was launched in December and is led by a committee of 12 black trans and queer migrants. The organization provides a variety of services that include community events, legal support, and regional organizing networks — all part of efforts to reduce isolation, build leadership, and protect black LGBTQ migrants who, Osaze said, face even tougher challenges in the current political climate.
Nweke was introduced to Osaze through Luis Gomez, the immigration specialist at the LGBT Center of Orange County. Through Osaze and BLMP, he was introduced Glicken, directing attorney at the Public Law Center's Immigration Unit. It took a long time to connect Nweke with an attorney, Osaze said, because demand is so high and there are so many applicants who have strong asylum cases.
Glicken did not represent Nweke in his first plea for asylum, but she said the judge ruled Nweke's testimony contained internal contradictions and inconsistencies, rendering him ineligible. Both she and another attorney who is working on his case, believe many of these can be attributed to errors in translation that made it difficult for Nweke to understand the questions asked of him.
Furthermore, Glicken said, it is well documented that trauma survivors are often unable to accurately remember details from the traumatic experiences they lived through. Provided his mental health diagnoses, Glicken said Nweke's competence to give testimony should be taken into account in the appeal of his asylum decision, which she has filed.
For decades, Glicken said, asylum seekers would customarily be released from detention facilities on parole after they successfully demonstrated "credible fear" about returning to their native countries. Credible fear interviews are administered by Immigration and Customs Enforcement (ICE) agents, who have broad discretion in nearly every step of the process–and who in the past would usually recommend detainees be released on parole, provided they didn't have criminal backgrounds. Glicken explained that, from what she has seen, this has changed under the Trump Administration.
Nweke could easily have been granted parole at this early stage, before a judge heard his initial asylum plea. Osaze explained Nweke had a bond hearing, which was held after his suicide attempt and psychological diagnoses, but this was also denied. And just a couple of weeks ago, another parole request was denied.
"Udoka is very unhappy in there," Osaze said. "He wants to get out. He wants treatment. He needs help. He wants the world to know what's happening to him. And he's also like, 'I'm not going to survive in here.'"
Glicken and Osaze agree the best hope for Nweke may be the possibility that public pressure and media attention could compel ICE to grant him parole. Nweke's asylum appeal may take a long time, Osaze said, and the outcome of that case is far from certain but could be positively affected "if we organize and make a lot of noise."
For several reasons, many immigrants and would-be asylum seekers will never reach the stage of the process in which Nweke's case is now positioned. Glicken explained that she has talked to clients who were detained at the border and processed as though they never asked for asylum. Instead of initiating the process that would entitle eligible immigrants to interviews after they are detained in detention facilities, she said, "there's a pattern of practice of Border Patrol Agents woefully mishandling cases of asylum seekers, who are often processed as though they had just said 'I'm here for work.'"
Many other asylum seekers are not armed with networks of activists, community organizers, and attorneys who can offer them support and help them plead their cases. "Once you are put in a detention center," Glicken said, "it's extremely difficult for you to find an attorney. This leaves many asylum seekers representing themselves. And I have not seen judges bending over backwards to help them articulate their claims."
Adding to these challenges is the fact that asylum cases are very difficult to argue.
"Re-telling and documenting your story is such an intense process," said Osaze, who himself applied for and won asylum with the aid of an attorney. "You really need someone who can help you through that. Especially LGBTQ migrants seeking asylum–they really need help working through that trauma. I mean, can you imagine [living through] mob violence?"
Even if LGBTQ asylum seekers are processed correctly and have legal representation, Glicken said, it's not easy for their attorneys to furbish evidence that their clients inhabit the gender identities and sexual orientations they have claimed. In many countries, LGBTQ people must live in the closet to survive. Many will even start families with opposite-sex partners. These factors make it harder for attorneys to provide the burden of proof required to win asylum cases.
Meanwhile, Osaze explained he thinks officials in the Trump Administration have sought to downplay the realities faced by LGBTQ people who live in, especially, African countries that have and enforce homophobic laws. Even where there is strong evidence of violence against members of these communities, he said, asylum cases are rejected and applicants held in holding patterns because there is an effort to minimize the risks that would result from deportation.
Osaze feels ICE is trying to encourage Nweke to give up and self-deport. "The situation is urgent," he said. "Just imagine what it would be like if he was deported back to a situation in which his life would be in danger."
In addition to BLMP, the Transgender Law Center and LGBT Center of Orange County have submitted letters asking for Nweke's parole. They hope he will be able to access lifesaving treatments before his health further deteriorates.
BLMP is holding a press conference and rally on June 1 at 10 a.m. at ICE Santa Ana office located at 34 Civic Center Plaza in Santa Ana.
For more information and to sign the petition, visit here.  For BLMP's Facebook page, visit here.
Newsom urges more aggressive response to ongoing drought
Governor warned if there's not significant reduction in water use this summer, the state could be forced to enact mandatory restrictions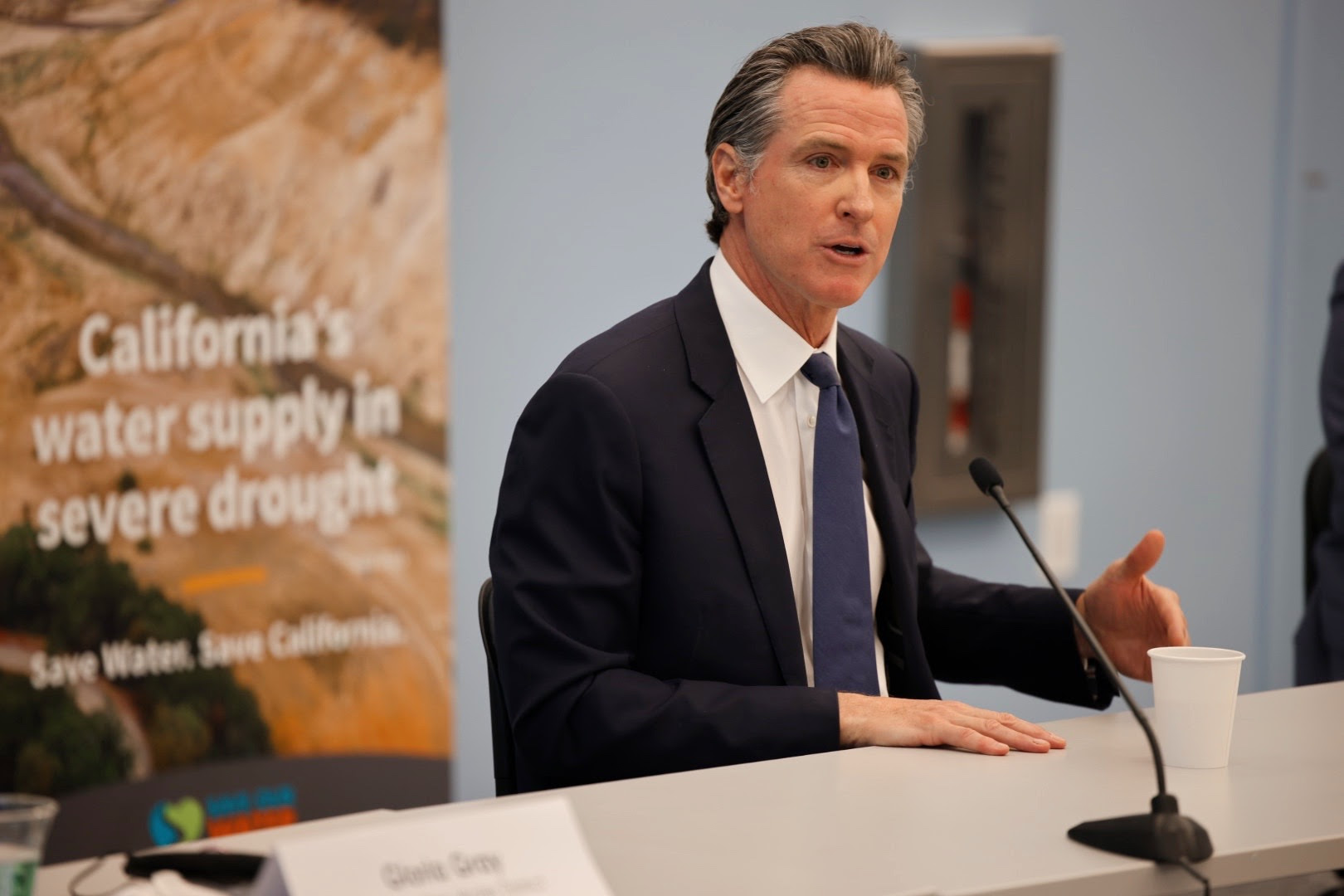 SACRAMENTO – Governor Gavin Newsom convened leaders from the state's largest urban water suppliers on Monday, which cover two thirds of Californians, and water associations imploring them to take more aggressive actions to combat drought and better engage their customers to ensure all Californians are doing their part to save water. 
After the last drought, local water agencies pushed for greater flexibility on water conservation and drought response based on regional needs and water supplies, arguing that tailored local approaches would be more effective than statewide mandates. Governor Newsom has embraced this localized approach, but voiced concerns today given recent conservation levels around the state, and called on water agencies to step up efforts to reduce water use amid extreme drought conditions.
Governor Newsom warned that if this localized approach to conservation does not result in a significant reduction in water use statewide this summer, the state could be forced to enact mandatory restrictions.
The Governor will reconvene these same agencies in the next two months to provide an update on their progress.
"Every water agency across the state needs to take more aggressive actions to communicate about the drought emergency and implement conservation measures," said Governor Gavin Newsom. "Californians made significant changes since the last drought but we have seen an uptick in water use, especially as we enter the summer months. We all have to be more thoughtful about how to make every drop count."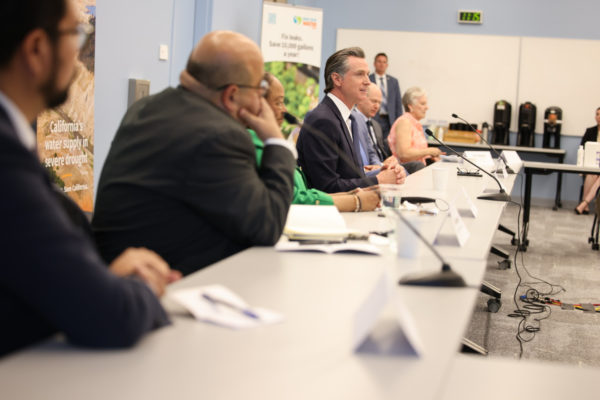 The Governor also called upon local water agencies to submit water use data more frequently and increase transparency in order to more accurately measure whether California is meeting water conservation goals. In addition, the Governor called on local water agencies to increase education and outreach efforts to Californians on the urgency of the crisis.
In July 2021, Governor Newsom called on Californians to voluntarily reduce their water use by 15%. At the end of March 2022 after the state failed to meet its 15% goal, the Governor issued an Executive Order calling on local water agencies to escalate their response to the ongoing drought. Tomorrow, at the Governor's direction, the State Water Resources Control Board will vote on a statewide ban on watering of non-functional turf in the commercial, industrial and institutional sectors as well as regulations requiring local agencies to implement water use restrictions amid the possibility that water supplies may be up to 20% lower due to extreme weather. Currently, local water agencies have implemented restrictions on about half of California's population. If the Board's regulations are approved, every urban area of California will be covered by a local plan to reduce water use.
Banning watering of decorative lawns would save between 156,000 acre-feet and 260,000 acre-feet per year, the equivalent of water used by 780,000 households in a year.
The climate crisis has resulted in the western United States experiencing one of the most extensive and intense droughts on record. January through March were the driest first three months in the state's recorded history, the state's largest reservoirs are currently at half of their historical averages, and the state's snowpack is just 14 percent of average.
The Governor's California Blueprint proposed this year would invest an additional $2 billion for drought response, which includes $100 million in addition to a previous investment of $16 million this fiscal year for a statewide education and communications effort on drought. These investments build on the previous $5.2 billion three-year investment in the state's drought response and water resilience through the California Comeback Plan (2021).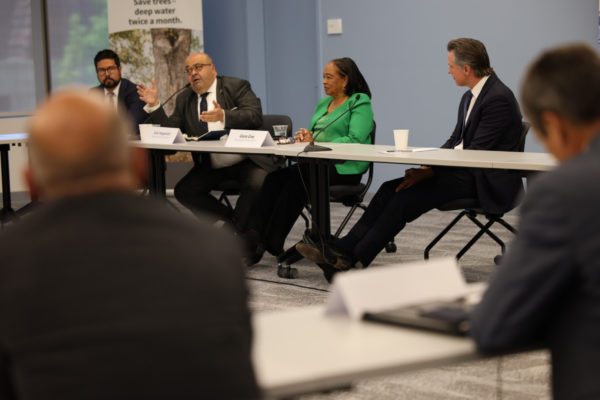 California's master water plan, the Water Resilience Portfolio, is a comprehensive vision to build water resilience containing more than 142 separate detailed actions to be taken by state agencies to ensure that California's water systems can cope with rising temperatures, shrinking snowpacks, rising sea levels and more intense and frequent periods of drought. In March 2021, the Administration released the 2012-2016 Drought Report, which contains lessons learned by state agencies during the last drought.
The state is calling on Californians to take immediate action to avoid a crisis, including:
Limiting outdoor watering – cutting back by even just one day a week can save you up to 20% more water.
Taking shorter showers. Going to a 5 minute shower to save up to 12.5 gallons per shower when using a water-efficient shower head.
Taking showers instead of baths – a bath uses up to 2.5 times the amount of water as a shower.
Using a broom instead of a hose to clean outdoor areas to save 6 gallons of water every minute.
Washing full loads of clothes to save 15-45 gallons of water per load.
More water saving tips can be found at www.saveourwater.com. For the latest on drought, please visit drought.ca.gov.
West Hollywood in brief- City government in action this week
The City of West Hollywood's first annual Pet Week, City also to Re-Open Applications for Guaranteed Income Pilot Project Testing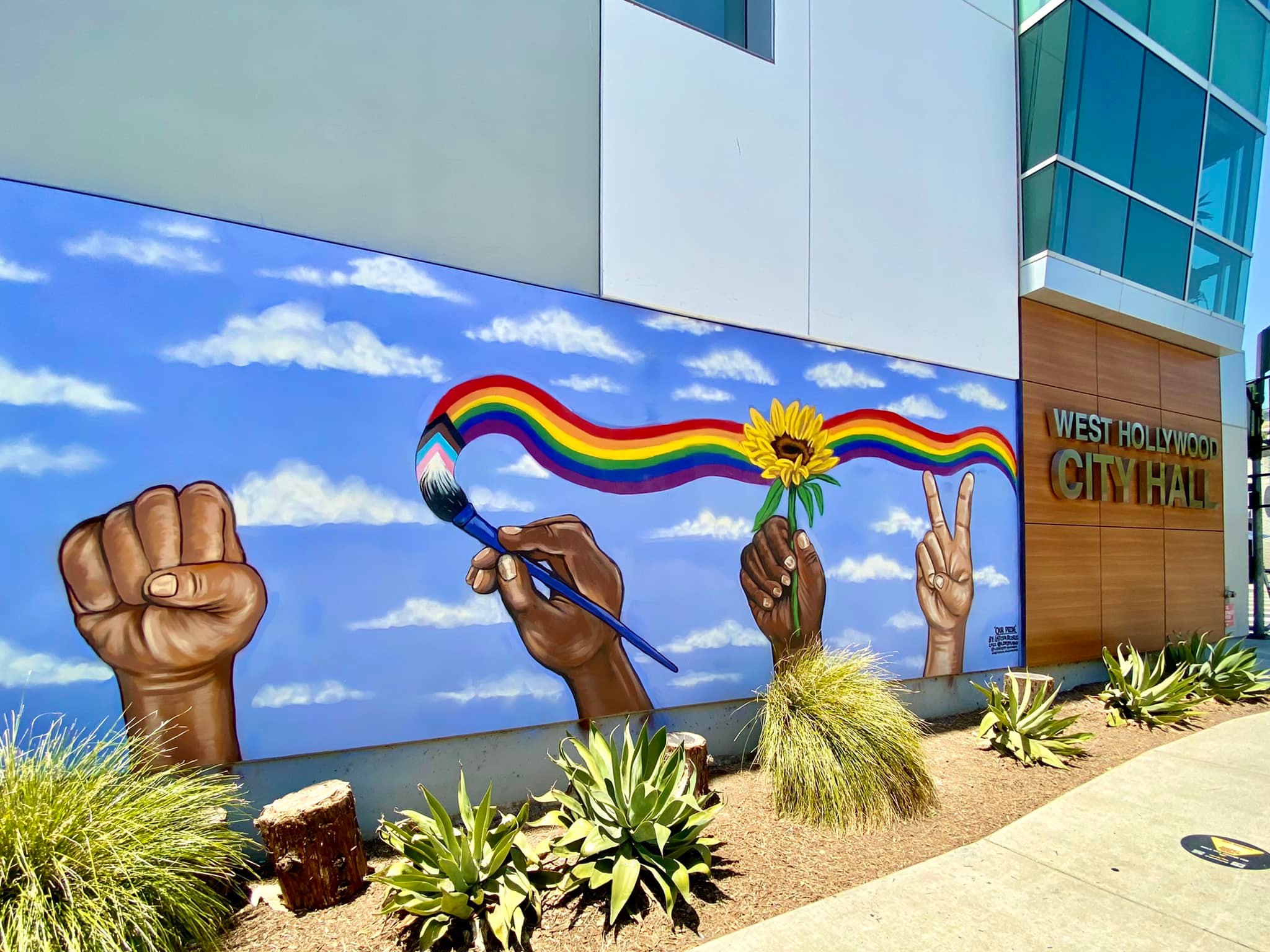 WEST HOLLYWOOD – The City of West Hollywood is pawsitively pumped to host its inaugural Pet Week. Pet Week is an initiative to highlight animal companions and celebrate the joy they bring into our lives.
"I am so excited for the City of West Hollywood's first annual Pet Week, featuring pet-friendly businesses and pet-centered events, like World Dog Day," said City of West Hollywood Mayor Lauren Meister. "Pet Week is an opportunity for us to show our appreciation and love for our companion animals. My dogs, Suki and Sammy, approve!"
"West Hollywood is one of the most pet friendly cities in America," said Mayor Pro Tempore Sepi Shyne. "Many of our residents have beloved animal companions. I am so delighted to have brought forward the initiative with Mayor Meister to create Pet Week dedicated to our beloved companions, which includes an entire day dedicated to felines. My hope is that we as a community learn more about how to care for our companions, celebrate them, and make West Hollywood a destination for visitors who have pets as well."
As part of the Pet Week celebration, the City's Recreation Services Division will be highlighting community members' pets on social media. To join the paw-ty, submit a pet picture and description to [email protected], including a fun fact about them and what they mean to you! Pets of all species, shapes, and sizes are welcome to participate. One day will be designated as "Feline Day" to specifically highlight our feline friends! Follow along @wehorec on Instagram and @westhollywoodrec on Facebook.
As part of Pet Week, the City will be hosting a virtual Pet Week Panel Discussion focused on holistic veterinary care and alternative remedies featuring Dr. Heather Oxford, DVM, MPH, CCRT, CVA and Dr. Lindsey Wendt, DVM, CVA, CVFT on Wednesday, May 25, 2022 at 5:30 p.m. via Zoom.
Register at https://us06web.zoom.us/webinar/register/WN_QWBpx4GgRj-Zw0NyiyCiTQ.
Dr. Oxford is an acupuncture and rehabilitation veterinarian focused on mobile integrative holistic veterinary medicine to improve health, optimize performance, and accelerate healing for small animals. Dr. Wendt is the owner and creator of Crystal Lotus Veterinary Care, which focuses on providing individually focused holistic health care to pets in the comfort of their homes.
Dr. Oxford and Dr. Wendt will be in conversation with City of West Hollywood Mayor Lauren Meister and Mayor Pro Tempore Sepi Shyne where they will discuss several topics, including health and wellness of pets; and holistic care and alternative remedies such as acupuncture, laser therapy, food therapy, integrative medicine, and dealing with separation distress and anxiety. 
The City of West Hollywood is also excited to co-sponsor The Vanderpump Dog Foundation's 6th annual World Dog Day on Saturday, May 28, 2022 from 11 a.m. to 4 p.m. at West Hollywood Park, located at 647 N. San Vicente Boulevard.
"Ruff ruff. Ruff-ruff ruff ruff ruff-ruff Saturday May 28, West Hollywood Park, ruff ruff woof-woof ruff ruff," interpreted Councilmember John D'Amico. "Meow? Grrrrrr. Ruff ruff ruff."
World Dog Day brings together hundreds of people and their furry friends to celebrate dogs for a day of fun and entertainment and takes place during the City of West Hollywood's first ever Pet Week. Admission is free and open to the public; canine companions must attend on a leash. All activities will be outside and socially distanced; masks will be encouraged.
Started in 2016, this family-friendly event will include live performances and DJs; an Adoption Area with adoptable rescue dogs; an Animal Education area; a dog water park; a doggy fashion show featuring past Adopted Rescue Dogs and celebrity judges; a doggy pie eating contest; an amazing raffle with incredible prizes; dozens of exhibitors featuring pet-friendly products and services; plus an array of food trucks for all to enjoy – even celebrity guests!
World Dog Day will be a memorable day of celebrating dogs while raising awareness about global dog abuse, including the Yulin Dog Meat Festival. The Vanderpump Dog Foundation has rescued and adopted more than 2,300 dogs to their forever homes domestically, and hundreds more internationally. For additional information about World Dog Day, please visit www.vanderpumpdogs.org/world-dog-day.
The City of West Hollywood invites canine members of the community and their humans to sniff out a spot and romp around at the City's two dog parks at West Hollywood Park. A small dog park and large dog park are located on each side of the park's basketball courts and each area features expanses of open space with shade trees, small mounds and turf terraces, and water stations. In addition, the City operates the William S. Hart Park and Off-Leash Dog Park located at 8341 De Longpre Avenue.
The City of West Hollywood is often recognized as one of the most animal-friendly cities in the nation and has a long history of supporting measures that promote the protection of animal rights and animal welfare. In April 2003, the City became the first municipality in the nation to prohibit cat declawing. In February 2010, the City passed an Ordinance to address the inhumane conditions endured by "puppy mill" animals by prohibiting the sale of dogs and cats in companion animal stores. In September 2013, the City's Fur Ordinance went into effect, which prohibits retail establishments from selling, trading, distributing, importing, or exporting any fur product.
For more information about upcoming dog events in the City of West Hollywood, please call (323) 848-6460. For people who are Deaf or hard of hearing, please call TTY (323) 848-6496.
City of West Hollywood to Re-Open Applications for Guaranteed Income Pilot Project Testing the Impact of Cash Payments on the Financial Stability of Older Adults on June 17
The City of West Hollywood, in collaboration with nonprofit partner, National Council of Jewish Women/LA, will re-open applications for the pilot project for guaranteed income aimed at evaluating the impact of cash payments on the financial stability and quality of life of older adults. Guaranteed income is a direct and regular cash payment – no strings attached – provided to a specific group of people for a designated time.
In January 2021, the West Hollywood City Council approved an item for the City of West Hollywood to join the Mayors for Guaranteed Income (MGI) network and directed staff to develop a guaranteed income pilot program for West Hollywood, including identification of research, funding, community implementation, and evaluation partners.
There are numerous cities, counties, and private guaranteed income pilots happening throughout the nation. Guaranteed income pilots are a way to test the impact of cash payments, while also providing a service to help financially stabilize community members and learn information to help create future, evidence-based policies and programs.
Beginning June 1, 2022, community members may access www.ncjwla.org/whpgi to learn more. The application will open on the website beginning Friday, June 17, 2022, and will close on Sunday, June 26, 2022.
Applicants Must Reside in City of West Hollywood and: Must be 50 Years or Older; and Must Meet Criteria for Individual Yearly Income of $41,400 or Less
Community members who are interested in applying for the West Hollywood Pilot for Guaranteed Income must reside in the City of West Hollywood, be 50 years or older, and have an individual income of $41,400 or less. The program will be facilitated by the National Council of Jewish Women Los Angeles. People who need assistance applying may call (323) 852-8500, ext. 650, or may send an email message to [email protected].
A total of 25 qualifying participants will be randomly selected from the pool of eligible applicants to receive unconditional monthly $1,000 payments from September 2022 through February 2024.
The move to re-open applications for the pilot project for guaranteed income follows a shift in March 2022 when the City became aware that the pilot, because it was created and supported by a government entity, was susceptible to legal challenges due to the inclusion of LGBTQIA criteria as an eligibility requirement to participate.
The City, with the help of Mayors for a Guaranteed Income (MGI) and the Center for Guaranteed Income at the University of Pennsylvania (CGIR) had originally developed a data-driven guaranteed income pilot that was set to launch in April 2022 and would have been the first LGBTQIA-focused pilot and the first older adult-focused pilot in the nation.
Protecting the rights of LGBTQ community members has been a long-standing mission of the City, and the City has worked tirelessly to identify and address inequities. For years, the City – along with LGBTQ advocates nationwide – has fought for equal civil rights, including the right to marry, the ability to obtain access to spousal protections and benefits including healthcare and pensions, and efforts to reduce/eliminate discrimination in housing and employment.
These hard-earned rights and protections come with other legal consequences as well. Although the City could engage in a legal battle over the contested eligibility requirement, the implications of litigating such a challenge had to be considered. Having LGBTQIA identification as an eligibility requirement for the pilot could potentially violate the California Constitution as sexual orientation is a protected suspect class in the state.
Therefore, the City Attorney, City staff, and pilot partners recommended that the City Council of the City of West Hollywood revise the pilot to include three of the four original criteria (residency, age, and income level) in order to satisfy the legal obligations, protect potential participants, and move forward with a program that serves community members in need of financial support and stability. All applicants from the first iteration of the pilot will be automatically entered into the pool of applicants for the revised pilot.
The City of West Hollywood seeks to test the emerging promise of guaranteed income to help prevent homelessness, support community members as they age in place, and to reduce the stressors of poverty and financial insecurity. In addition, the West Hollywood Pilot for Guaranteed Income seeks to examine impact in the following areas:
Quantitative data to evaluate the collective impact of guaranteed income on different populations;
Capture unique qualitative narrative information to provide greater understanding into the income challenges faced by older adults in West Hollywood and inform the creation of evidence-based policies and programs to better support the health and well-being of older adults; and
Test the concept of guaranteed income to evaluate whether to expand the initial pilot or create new/additional pilots in the City.
The City will engage two nonprofit partners in the pilot. The first is the Center for Guaranteed Income Research at University of Pennsylvania as the research and evaluation partner responsible for creating and administering the research instruments, conducting the randomized selection of eligible applicants to participate in the pilot, collecting/processing/analyzing the data, and providing a report on the findings.
The City's second partner in the pilot is the National Council of Jewish Women Los Angeles (NCJW|LA) as the nonprofit administrator implementing the pilot. NCJW was selected for its knowledge, experience, and understanding of the nuances of guaranteed income. NCJW will be responsible for conducting outreach to the community about the pilot, assisting community members to complete applications, verifying that West Hollywood residency and other pilot criteria are met to ensure the eligibility of each applicant, submitting the completed and verified applications to CGIR for the randomized selection of participants, and notifying the participants selected by CGIR.
25 Randomly Selected Participants will be Chosen from a Pool of Eligible Applicants to Receive 18 Unconditional Monthly $1,000 Payments
They will also conduct onboarding and provide individualized benefits counseling for each participant, manage a storytelling cohort and storytelling activities that complement the research component of the pilot and provide the participants an opportunity to share their experiences in their own voices. In addition, the nonprofit administrator will subcontract and coordinate services with a nonprofit financial distributor (utilizing debit card services) to ensure that funds are distributed to participants in a timely, predictable, and seamless fashion.
Additional information about research and evaluation, as well as pilot partners and pilot funding is available in the May 2022 City Council staff report at https://weho.granicus.com/MetaViewer.php?view_id=&event_id=1357&meta_id=228362.
For more information, please contact Diane Kahn-Epstein, the City of West Hollywood's Strategic Initiatives Program Administrator, at (323) 848-6548 or at [email protected].
For people who are Deaf or hard of hearing, please call TTY (323) 848-6496.
Reminder: 101 closed through DTLA until 10pm Sunday
The closure began at 10 p.m. Saturday and will be completed by 10 p.m. Sunday, the Los Angeles Bureau of Engineering announced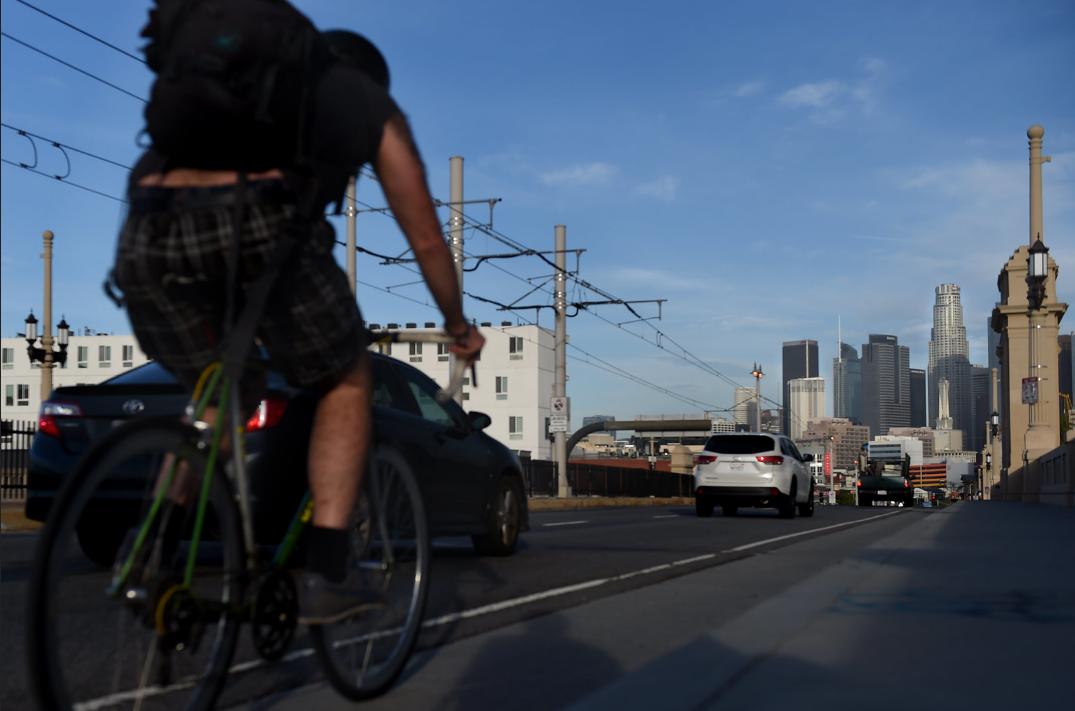 LOS ANGELES – (KTLA) Motorists are being reminded that the stretch of 101 through the downtown area of Los Angeles is shut down for road restoration and reconstruction work.
KTLA reported the closure began at 10 p.m. Saturday and will be completed by 10 p.m. Sunday, the Los Angeles Bureau of Engineering announced.
The 24-hour closure between State Route 60 and the 10 Freeway interchange is needed for the Sixth Street Viaduct Replacement Project, which aims to replace the original, seismically-deficient structure built in 1932, authorities said.
During the closure, the California Department of Transportation will also be doing slab replacement work along the same stretch of the 101 Freeway.
The closure will center around the east side of the viaduct construction site in Boyle Heights. While the stretch is closed, drivers headed west on State Route 60 from the Pomona area will not be able to access the 101, officials said.
Off-ramps and on-ramps in the area will also be closed during as road work gets underway.
Drivers who reach the closure will see signs directing them to a detour.
The new $588 million viaduct is expected to be completed in Summer of 2022, stretching between Boyle Heights and the Arts District.
Officials say it is the largest bridge project in the history of Los Angeles.