Investigation into gay Amtrak passenger's severe injuries show unsafe travel
FBI source says Amtrak doesn't ask for help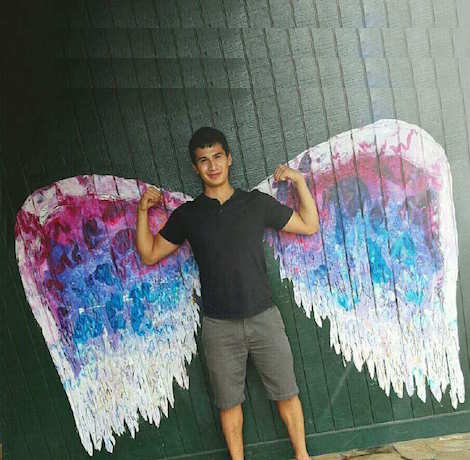 It has been nearly three weeks since 22-year old gay university student Aaron Salazar mysteriously disappeared from his moving train en-route to Sacramento, California and ended up in extremely critical condition in the Intensive Care Unit of a Reno, Nevada, hospital.
Although Salazar has been upgraded to Guarded Condition, he is still unable to communicate with family members or Amtrak investigators, according to his family. That fact is a serious problem since Amtrak police are still insisting that he jumped from the train, insinuating in interviews with Salazar's close Portland State University friends that the young man, a junior, could have possibly been suicidal.
In two separate phone interviews with the Los Angeles Blade, PSU students Morgan Patterson and Andrea Valencia dispute Amtrak investigators' allegations that Salazar was troubled or even suicidal.
"Someone who is suicidal does not constantly talk about their future. Aaron had big plans to graduate from Portland State with his degree in Economics and continue his education through graduate school in Denver," Patterson said. "He always talked about wanting to be a politician and to be involved in the government. He wanted to be able to make decisions and change the world. Not once did Aaron display any type of behavior that makes me feel like he would want to take his own life. He has so much to live for and has such a close bond with his family and friends. We would know if Aaron needed help."
According to Patterson, Amtrak investigators did not reach out to speak to her. However, an investigator did contact Andrea Valencia by phone last week.
"The Amtrak investigator did reach out to me and our conversation lasted eight minutes over the telephone. He asked me about Aaron's mental state, why he was in Colorado, and any problems he might be having."
She continued: "He also asked me if I was in a relationship with Aaron, to which I responded that Aaron is gay and that we're best friends. Additionally, he asked if he was a good student and if he had any stressors in his life. I told the investigator that Aaron is an extremely intelligent person and that all college students face the difficulties of school-life balance.
"He mentioned some encounter that occurred in a break room at his work where Aaron had a confrontation with one of his coworkers," Valencia said. "I was unaware of this encounter and could not give any information. The investigator asked me if I knew a Brandon or Brendan and wouldn't elaborate when I told him I did not know who he was talking about and why he was asking me."
Valencia continued: "I don't think he was suicidal, honestly, no. When I heard Amtrak was insinuating he committed suicide, that did not make sense to me because he's just a dork and I don't think he would do that to the people who love him."
Valencia also told the Los Angeles Blade that what troubled her was the fact that she had been reading news reports that Amtrak police had been unable to access Salazar's iPhone.
"According to all the articles, Amtrak hasn't looked through his phone, right? What I don't understand is how they got my number when they haven't looked through his phone because they contacted me recently," she said.
Asked if she had sent a text recently to Salazar's phone, Valencia replied; "I did but the message didn't go through. It didn't say it was delivered and Aaron has an iPhone, so it would say whether or not the message was delivered. I texted him that day [Tues. 5/22] just telling him, like, I hope he gets better and this and that. On Wednesday, [5/23] the day afterwards, the investigator called me. So I don't understand how they got my number when the message hadn't even been delivered.
"I can't remember their name, but we spoke for a bit," she continued. "They asked me about my relationship with Aaron, his mental state before we left and if we had a falling out—because I had mentioned earlier that we haven't seen each other in awhile because we've been so busy with school."
Asked whether Amtrak investigators specifically mentioned suicide, Valencia answered: "I think they did and I said 'no.' A lot of their questions seemed like they were aiming for, like, whether or not he was stable. I honestly didn't realize it until a friend pointed it out. I didn't know about the incident till Tuesday. And then, Wednesday, [5/23] they called me at 1:09 [Pacific Time] but I couldn't answer, so I called them back at 1:14 [PST] on the 24 of May."
Family members are especially unhappy with the revelations that it appeared that Amtrak investigators had been able to access Salazar's iPhone.
Sonia Trujillo, a cousin who has been acting as a family spokesperson, told the Los Angeles Blade that Amtrak investigators also contacted her on Wednesday May 23 and told family members that the iPhone was discharged and that they had not been able to gain access to it.
"This is flat wrong," Trujillo stated." They're [police] telling us they can't get into Aaron's phone but they called her [Valencia] that very day?"
Amtrak maintains that Salazar was not assaulted or thrown from the train.
In publicly released statements to media outlets this past Saturday, May 26, Amtrak said that it was "deeply saddened by the significant injuries to one of our customers. The Amtrak Police Department reached out to more than 300 customers, crew, and friends in support of this investigation. The individuals who noted interactions with Salazar shared that he had expressed to them a number of life concerns and challenges."
The statements also noted: "We are unable to comment on Mr. Salazar's medical condition, but note that a fall from a moving train would cause significant injury. There is no evidence of a physical altercation occurring while Salazar was traveling on Amtrak.
"We have been in contact with Mr. Salazar's parents and provided them updates on the investigation," the statements continued. "Out of respect for the family, we are declining to share any additional details of interviews with customers, crew, and friends and encourage everyone to avoid speculation."
Amtrak's history of obfuscation and denial stretches back decades
A joint Los Angeles Blade – ThisIsReno investigation into the circumstances of Salazar's case discovered that there have been numerous documented cases of grievous injuries and deaths occurring on Amtrak trains, particularly aboard the California Express Route from Chicago to Oakland.
Speaking on condition of anonymity, a senior FBI official with a working knowledge of Amtrak police operations, procedures, and policies noted to the Los Angeles Blade that Amtrak police have long had a reputation for being difficult and less than transparent with families regarding incidents with their loved ones. The source noted that he is not directly connected to the Salazar matter.
"Amtrak is about thirty years behind in technology and operational knowhow procedural wise- especially forensically," the FBI official said. "Another problem is Amtrak tends to keep investigations in-house, rarely asking for assistance from other agencies, including the Bureau, that could provide the answers those families are looking for."
Framing the state of affairs within the Amtrak system, an Amtrak employee who has worked on the California to Chicago lines and is familiar to the Los Angeles Blade said on condition of anonymity:
"Security at Amtrak is next to zero. We often face hostile passengers. Often times they are not removed for fear of being reprimanded by management.
A dining car LSA [Lead Service Attendant] was punched. Did security measures change? No. A conductor was shot because he would not let a passenger off to smoke at a stop that was not a smoking stop. Did security measures change? No. A conductor was stabbed in the head. Did security measures change? No.
"A passenger was attacked by another passenger with sledge hammers we keep on the train in case of an emergency and they are easily accessible by passengers. Did security measures change? No," the Amtrak employee said. "Congress also allowed for guns to be checked in the baggage car. Is the baggage car locked? No. Can passengers get to it? Yes. A padlock is the only thing that keeps the guns locked.
Every day we go to work we anticipate something happening because it's a fact of life for us. It's very much like the Wild West still."
Rico, Colorado residents Douglas and Cindy Putnam have experienced how difficult getting straight answers or even answers whatsoever from Amtrak officials can be. Their twenty-six year old son, Robin Andrew Putnam, was traveling on July 7, 2012 on an Amtrak train from Emeryville, California to Grand Junction, Colorado where they were waiting to pick him up upon its scheduled arrival on the morning of July 8. He never arrived.
The Salt Lake City Utah police department, Amtrak Police and his parents initiated a massive search with no results. A tip from a fellow female passenger and an Amtrak employee claimed that when the train made a scheduled stop in Salt Lake City at 3:00 AM, Putnam got off the train, leaving his laptop and other belongings onboard. However, they said he never returned to the train.
During that initial intensive two-month effort, a Salt Lake City Police detective, Cody Lougy, asked Putnam's mother Cindy if her son was gay and maybe was suicidal. She responded that to the best of her and her husband's knowledge neither was the case. That was substantiated by Putnam's friends and classmates at the California College of the Arts in Oakland, where he had just completed his junior year.
A national "Missing Person's" case was initiated with "NamUs" (National Missing and Unidentified Persons Search), which stored Putnam's DNA, dental records, photos and case information on file.
On the morning of Tuesday, August 25, 2015, Union Pacific Railroad employees were working on the train tracks near Wells, Nevada when they found human remains. The remains were exposed close to the westbound tracks in a wash that had gone dry due to an ongoing drought in that area.
Elko County Nevada Sheriff's Deputies documented the scene and gathered the remains. Officials found a debit card and a set of keys with Putnam's name on them in his pocket. An Internet search led investigators to NamUs and a lab search made a positive identification with a dental match on Friday, August 28, 2015. Shortly afterwards, a local Rico, Colorado law enforcement official, San Miguel County Sheriff Bill Masters, notified his family.
As with the current case involving Aaron Salazar, the Putnam's found dealing with Amtrak investigators frustrating. Their missing person's case turned into a possible murder investigation. Douglas Putnam explained to the Los Angeles Blade that because his son's remains were found in a location that had been underwater in extremely alkaline water, Elko County Nevada Coroner, Dr. William Webb, listed the cause of death as "Undetermined."
The overarching problem for Putnam's parents was getting answers from Amtrak police investigators who had maintained from the outset that Putnam had fallen off the train, maybe of his own volition, insinuating that he was suicidal.
"Robin was a talented artist who enjoyed drawing, painting, writing and researching topics related to fine arts, animation, science, philosophy and spirituality," Douglas Putnam said.
"He was quiet, fastidious about his appearance- well manicured and soft spoken. But he was happy and he had friends," his mother Cindy Putnam added. "Not suicidal."
After his remains were found, the Putnam family continued to press Amtrak investigators for answers. In desperation after a year of receiving virtually no information regarding their son's case, the parents filed a 'Freedom Of Information Act' request with Amtrak in October 2016. Upon receipt of the report, several sections were redacted and calls afterwards to Amtrak officials went unanswered.
Although Putnam's laptop had been found onboard the train by the Conductor his small bag and backpack were never discovered. However, his father said, the 'Freedom Of Information Act' results indicated that Putnam's wallet ended up at the Amtrak System 'Lost and Found' at the end of the route in Chicago nearly a week after Putnam had gone missing.
The parents expressed their sorrow that yet another family is apparently being treated with the same kind of indifference by Amtrak investigators that they received.
"We're very sorry that Aaron's family has to deal with those people," the Putnam's told the Los Angeles Blade. "Maybe the pressure being brought to bear on Amtrak may finally give us some answers as to what happened to our son."
Lawmakers demand answers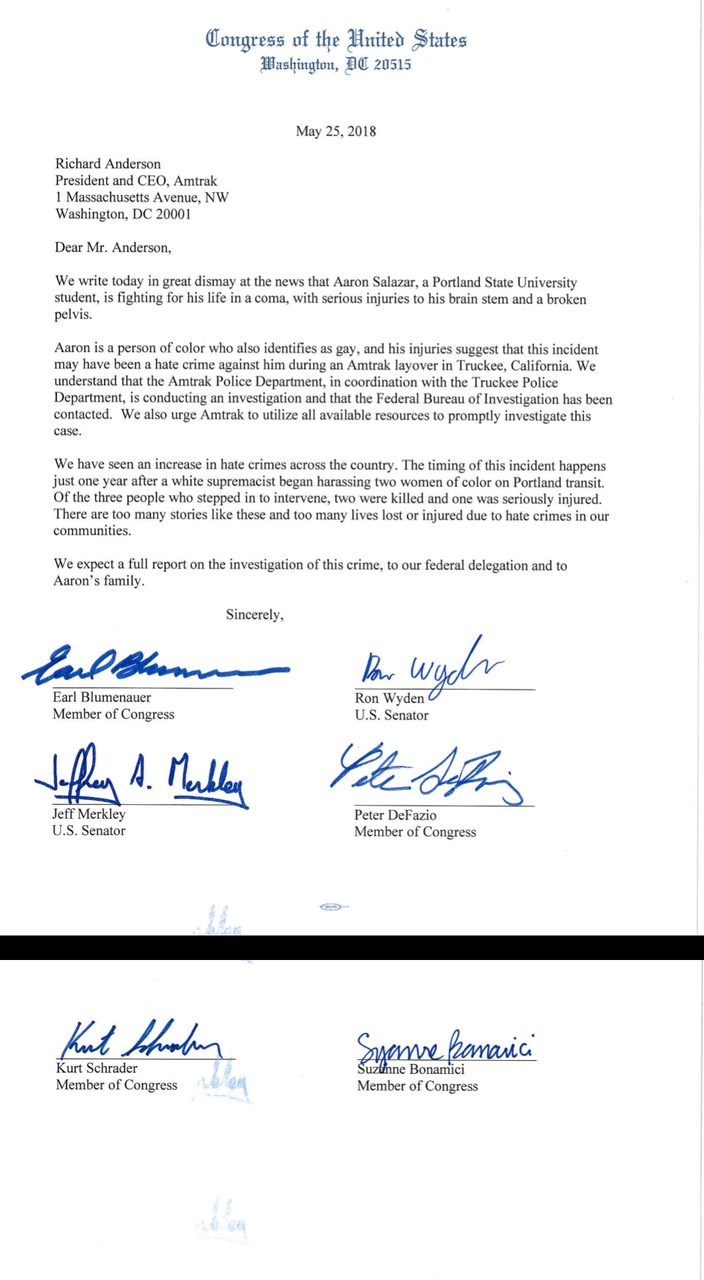 On May 25 Oregon's Congressional delegation sent a pointed letter to Amtrak CEO Richard Anderson requesting a thorough investigation into the mysterious injuries sustained by passenger Aaron Salazar in Truckee, California.
"We write today in great dismay at the news that Salazar, a Portland State University student, is fighting for his life in a coma, with serious injuries to his brain stem and a broken pelvis," they wrote.
"This incident may have been a hate crime," they said. "We … urge Amtrak to utilize all available resources to promptly investigate this case. We expect a full report on the investigation of this crime, to our federal delegation and to Aaron's family."
The letter was signed by Reps. Earl Blumenauer, Peter DeFazio, Kurt Schrader, Suzanne Bonamici, and Senators Ron Wyden and Jeff Merkley.
Reno Mayor Hillary Schieve expressed dismay at the ThisisReno report that found a number of similar, unexplained incidents of injury and death of Amtrak passenger deaths.
"I couldn't be more disturbed by this investigation into @Amtrak. Thank you @ThisIsReno for demanding answers for these families," she tweeted Saturday. "(It's) shocking to read about similar incidents to those of Aaron's. We continue to pray for him while he clings to life in a Reno hospital."
The family has set up a GoFundMe page to help defray extensive legal and medical costs: Justice for Aaron.
Reporting by Bob Conrad | ThisIsReno, Christopher Kane | Los Angeles Blade with additional reporting from News Editor Karen Ocamb and the staff of the Los Angeles Blade.
Tennessee 7th grader kills himself after anti-LGBTQ+ bullying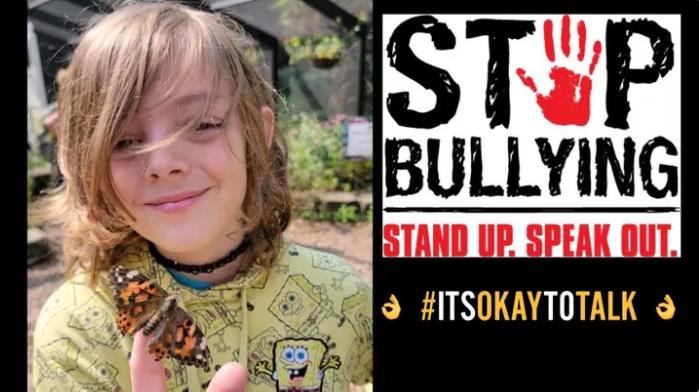 SHELBYVILLE, Tn. –  A 12-year-old boy took his own life after enduring apparent months of what his family and others labeled ugly vitriolic anti-LGBTQ bullying and abuse.
Eli Fritchley, a seventh-grader at Cascades Middle school located in Wartrace in Bedford County, was found on Sunday night, November 28th, 2021, by his mother who walked into her son's bedroom and discovered his lifeless body.
In an emotional interview with Nashville ABC news affiliate WKRN 2's reporter Stephanie Langston, Fritchley's parents described him "as a peaceful soul who wasn't afraid to be himself."
"He didn't care, or at least we thought he didn't care, and that's what's really difficult for us because we thought he didn't care," his parents said as they teared up.
Eli painted his nails, loved the color pink and wore the same SpongeBob sweatshirt nearly every day.
"I think probably because he was in the same clothes every single day that they used that as a weapon," his mom Debbey explained, saying he loved doing the laundry and cleaning his clothes every day.
His parents told Langston that their son was not accepted by his peer group at the school.
"He was told because he didn't necessarily have a religion and that he said he was gay that he was going to go to Hell. They told him that quite often," said Debbey.
His parents heard his cries but didn't realize the extent of the pain that the youth was experiencing adding that their son never blamed anyone.
"It was really abusive. I don't think it was ever physical. I think it was just words, but words hurt. They really hurt," said his father Steve.
"This has just blindsided us. This is something we would have never, ever expected," his mother added. "That's been really hard. That image was terrible until we got to hold him yesterday. Now that image is gone, because the only thing we could think of yesterday when we were kissing and loving on him was how angelic he looked. He absolutely looked angelic. He's just an angel," she cried adding, "We all failed him. We all failed him. It's as simple as that."
The parents told Langston that they are determined to stop bullying adding that they hope raising awareness will ensure that other kids or their parents goes through the heartache they are experiencing.
"I honestly think education, education, education for everyone where bullying is concerned because it is a problem, not just in Bedford County. It's a problem everywhere," they said.
According to WKRN 2, "the Fritchleys were regulars at Penalties Sports Bar & Grill in Shelbyville. The owners of the restaurant, Rob and Shondelle Lewis, say they are like family and they are heartbroken over the loss of Eli. In an effort to help, they created a Gofundme as the Fritchleys are looking to start a foundation to bring awareness and help educate people about bullying and suicide awareness."
"I hope and pray, this unfortunate event we are going to make something of it. We've got to. We are going to come up with some sort of antibullying program through this Gofundme page where I pray to God this will not happen again," said Rob."
The Trevor Project's 2021 National Survey on LGBTQ Youth Mental Health examined depression and suicide risk among LGBTQ youth from rural areas and small towns compared to urban and suburban areas.
The Key Finding was that nearly half of LGBTQ youth in rural areas and small towns reported that their community was somewhat or very unaccepting of LGBTQ people compared to just over a quarter of those in urban and suburban areas. The data also shows that LGBTQ youth living in rural areas and small towns had slightly greater odds of depression and attempting suicide.
********************
Bedford County parents grieve son bullied before suicide
Boris Johnson's LGBTQ rights advisor visits U.S.
Nick Herbert praises efforts to evacuate LGBTQ Afghans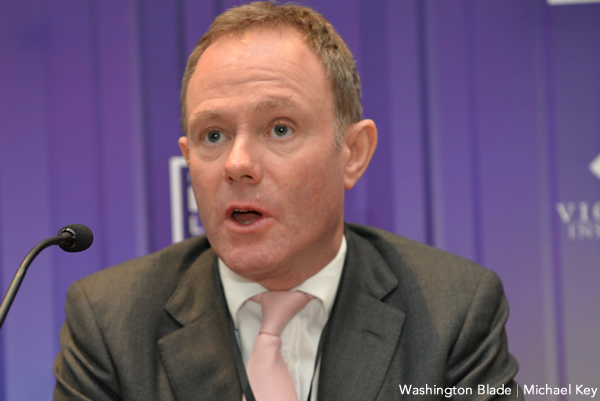 WASHINGTON — British Prime Minister Boris Johnson's advisor on LGBTQ issues last week applauded his government's efforts to help facilitate the successful evacuation of LGBTQ Afghans from the country.
"I'm very proud of the tremendous work that's been done by the U.K. government," Nick Herbert, a member of the British House of Lords, told the Los Angeles Blade on Dec. 1 during an interview in D.C. "The U.K. has shown global leadership here."
A group of 29 LGBTQ Afghans who Stonewall, Rainbow Railroad and Micro Rainbow evacuated from Afghanistan with the help of the British government arrived in the U.K. on Oct. 29. Herbert on Nov. 6 announced a second group of LGBTQ Afghans had reached the country.
"It took … a strong effort with different parts of government working together and the determination that this was really important and that people's safety was at risk and also that we have a moral obligation to the communities affected," said Herbert.
The Taliban entered Kabul, the Afghan capital, on Aug. 15 and regained control of the country.
A Taliban judge has said the group would once again execute people if it were to return to power in Afghanistan. Rainbow Railroad and Taylor Hirschberg, a researcher at the Columbia Mailman School of Public Health who is also a Hearst Foundation scholar, and others have been working to help evacuate LGBTQ Afghans from the country.
Advocacy groups continue to urge the Biden administration to do more to help LGBTQ Afghans who remain in Afghanistan.
Herbert noted the British government has committed to grant asylum to 10,000 Afghans under the country's "Operation Warm Welcome" that seeks "to ensure the Afghans who stood side by side with us in conflict, their families and those at highest risk who have been evacuated, are supported as they now rebuild their lives in the U.K." Herbert stressed this program will "prioritize" LGBTQ people and other at-risk groups in Afghanistan.
"This shows the power of working together and governments working in partnership with NGOs to achieve something," he told the Blade. "I fully recognize there were lots of citizens who remained in Afghanistan, and so nevertheless, I think it was very heartening to see that those Afghan citizens who are most at risk were brought to the center."
Herbert said he expects more LGBTQ Afghans will be "brought to safety," but he declined to provide a specific number.
Johnson raised LGBTQ rights crackdown with Hungarian prime minister
Herbert spoke with the Blade before he participated in the Victory Institute's International LGBTQ Leaders Conference that took place in-person at the JW Marriott in D.C. from Dec. 2-4.
Johnson in May appointed Herbert as his LGBTQ rights advisor.
Herbert is the first person who officially advises a British prime minister on LGBTQ issues. The former House of Commons member also co-founded the Global Equality Caucus, a group of LGBTQ elected officials around the world who work to fight discrimination based on sexual orientation and gender identity.
Herbert throughout the interview noted his government continues to champion LGBTQ rights.
The British government on World AIDS Day pledged more than £23 million ($30.5 million) in additional funding to efforts that seek to "achieve zero new HIV infections, AIDS and HIV related deaths in England" by 2030. The British government also announced it would move to allow people with HIV/AIDS to serve in the country's armed forces.
"It's a legacy discriminatory policy that has no basis in sound science any longer," said Herbert, referring to the policy against people with HIV/AIDS in the British military. "It's entirely safe for people to serve, and we think they should be free to do so."
A public comment period on a bill that would ban so-called conversion therapy in England and Wales is underway. Herbert also expressed concern over the increasing backlash over efforts to expand rights to transgender people in the U.K.
"I'm troubled by the debate," he said. "I recognize that … this is a that a complicated issue where you have an assertion of conflicting rights. But I don't think it's acceptable to see some of the sort of angry exchanges of language that has been seen over the course of the last few months."
"It's very damaging," added Herbert.
Herbert noted to the Blade that Johnson rose Hungary's anti-LGBTQ crackdown with Hungarian Prime Minister Viktor Orbán when the two men met in May in London. Herbert also highlighted the British government in June will host a global LGBTQ rights conference that will coincide with London Pride's 50th anniversary.
"The prime minister, by the way, has always been very ready to raise these issues, both when foreign secretary and now as prime minister, which is why I think he wants to hold this conference on the agenda," said Herbert.
"We have to stand together with other countries to express our concern about what is happening," he added. "We also must take a strong stance against culture wars, and I think governments joining in culture wars results in harm to citizens."
U.K. has 'historic responsibility' for anti-LGBTQ laws in former colonies
Consensual same-sex sexual relations remain criminalized in dozens of countries around the world, and many of them are former British colonies.
Then-Prime Minister Theresa May in 2018 said she "deeply" regrets colonial-era criminalization laws the U.K. introduced. Herbert spoke with the Blade two days after the Botswana Court of Appeals upheld a 2019 ruling that decriminalized consensual same-sex sexual relations in the country.
"We want to work with our partners in encouraging countries to try to change those laws," Herbert told the Blade.
He stressed the British government has "to guard against any idea that we're being so neocolonial," while adding the U.K. has a "historic responsibility for these laws and their legacy."
"The position we approach (with) this is one of respect where we, along with other countries, are encouraging decriminalization," said Herbert. "We want to work with countries that will work with us to support them in that journey. We have to recognize that all countries have been on a journey."
Herbert noted to the Blade that homosexuality was criminalized in the U.K. when he was born.
"We need to remember that other countries are different points of the journey, but it doesn't all happen at once. And they have to make their own decisions on this and we have to encourage them to support them to do," he said. "I don't think that this is a case of Britain lecturing, certainly not a case of dictating. It's a question of encouraging."
Herbert also questioned the use of sanctions against countries that enact anti-LGBTQ laws.
The British government late last year sanctioned three Chechen officials who are responsible for the anti-LGBTQ crackdown in the semi-autonomous Russian republic that continues. Herbert described these sanctions as "justified," but said the British government has "to be careful of blunt instruments that may backfire."
"There can be different ways to make our feelings known and to encourage countries to do the right thing," he said.
New York man arrested for threatening mass shootings of LGBTQ+ people
Defendant allegedly threatened bombings and mass shooting that would make the 2016 Orlando Pulse Nightclub Attack "Look Like a Cakewalk"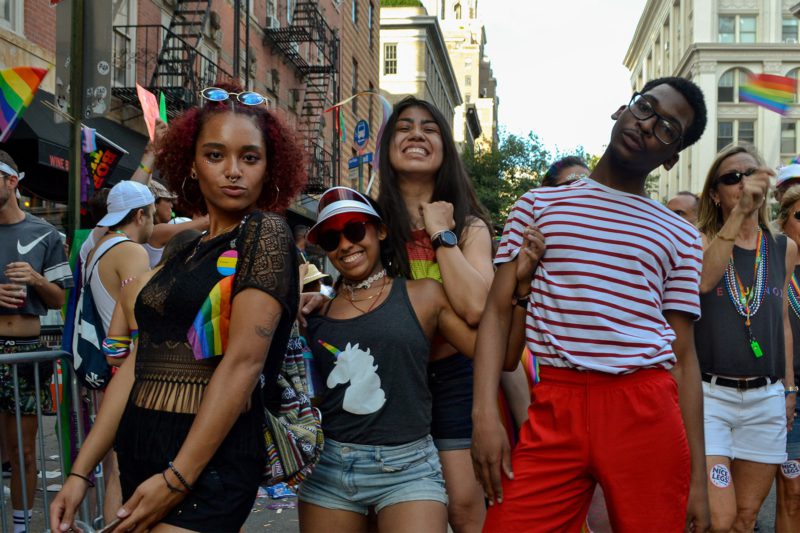 CENTRAL ISLIP, Ny. – Agents from the New York Field Office of the Federal Bureau of Investigation (FBI) arrested and charged on Monday a Long Island man on a warrant issued by United States Magistrate Judge Steven I. Locke for mailing letters threatening to assault, shoot, and bomb LGBTQ+ affiliated individuals, organizations, and businesses.
According to Breon Peace, United States Attorney for the Eastern District of New York, and Michael J. Driscoll, Assistant Director-in-Charge, of the FBI New York Field Office, who announced the arrest, Robert Fehring, 74, a resident of Bayport, New York on Long Island, since at least 2013, had been sending individuals associated with the LGBTQ+ community letters in which he threatened violence, including threatening the use of firearms and explosives.
In the criminal complaint and affidavit for arrest, federal prosecutors allege that one letter threatened that there would "be radio-cont[r]olled devices placed at numerous strategic places" at the 2021 New York City Pride March with "firepower" that would "make the 2016 Orlando Pulse Nightclub shooting look like a cakewalk," referencing the 2016 attack in which 49 persons were killed and dozens wounded at Pulse, a gay nightclub in Orlando, Florida.
"As alleged, the defendant's hate-filled invective and threats of violence directed at members of the LGBTQ+ community have no place in our society and will be prosecuted to the fullest extent of the law," stated Peace. "This Office is firmly committed to protecting the civil rights of all members of every community in this district, including the LGBTQ+ community and other minority communities."
Fehring is also alleged to have a sent a letter threatening the organizer of a June 2021 Pride event in East Meadow, New York, which stated:
"[W]e were right there you…FREAK!!! They couldn't get a shot off at you, slithering around the back stage area like a snake. Too many cops. Very disappointed. But your time has come. . .. They are out to KILL you….and your boyfriend. You are being watched. No matter how long it takes, you will be taken out…. high-powered bullet…. bomb….knife…. whatever it takes."
On November 18, 2021, members of the FBI's Civil Rights Squad and the New York Joint Terrorism Task Force executed a search warrant at Fehring's home in Bayport, New York, and recovered photographs from a June 2021 Pride event in East Meadow, New York, two loaded shotguns, hundreds of rounds of ammunition, two stun guns, and a stamped envelope addressed to an LGBTQ+ affiliated attorney containing the remains of a dead bird.
"Fehring's alleged threats to members of the LGBTQ+ community were not only appalling, but dangerous, despite the fact he hadn't yet acted on his purported intentions," stated Driscoll. "As the primary federal agency responsible for investigating civil rights violations, the FBI takes all threats of this nature seriously."
The New York Executive Director of NYC PRIDE Sandra Pérez told the Blade in an emailed statement; "We take any and all violent threats seriously and report them to the appropriate authorities. We received threatening letters earlier this year and reported them. We appreciate the work of the Justice Department in investigating this situation. We are cooperating in any way we can, and we remain committed to the safety and well-being of the LGBTQIA+ community."
Gay City News editor  Matt Tracy reported that Fehring appeared in court on December 6 before Magistrate Judge Steven I. Locke and was released on $100,000 bond. He is restricted to home detention with location monitoring, according to prosecutors. He is not allowed to have any firearms or "destructive devices," is barred from contacting any of his alleged victims, and cannot go to the places he is said to have targeted.