Amtrak gay mystery deepens as more deaths, injuries revealed
"They tried to blame it on suicide, just like with Aaron," says one mom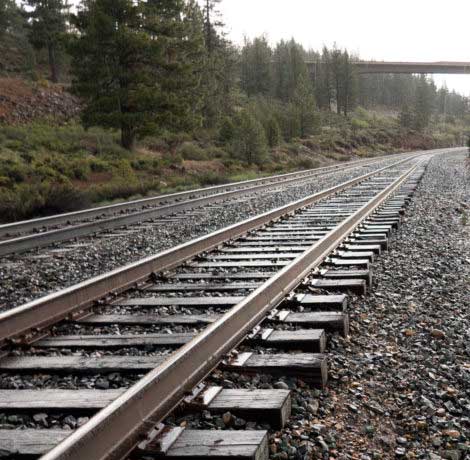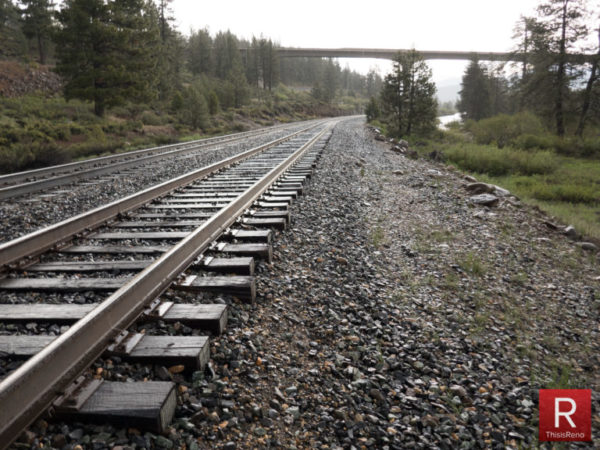 Gay university student Aaron Salazar appears not to be the first to receive mysterious injuries while traveling on an Amtrak train. Passengers around the U.S. have gone missing or have been found injured or dead under incongruous circumstances while riding Amtrak.
Salazar, 22, a passage on Amtrak's California  Zephyr Express, was found severely injured and in critical condition May 15 on the railroad tracks in Truckee CA. He's unconscious and in stable condition in a hospital in Reno, Nevada. Since his story was first reported, Salazar's cousin Sonja Trujillo helped uncover a number of similar cases in which passengers received unexplained injuries, some causing death, on or near Amtrak trains, or passengers inexplicably exiting trains.
One of those cases, possibly a murder, occurred somewhere just outside of Elko, Nevada in July, 2012 from a train traveling  from Emeryville, Calif. to Colorado. A 26-year old junior, Robin Putnam, who was attending the California College of Arts in Oakland, was headed to Colorado to see his parents but never arrived.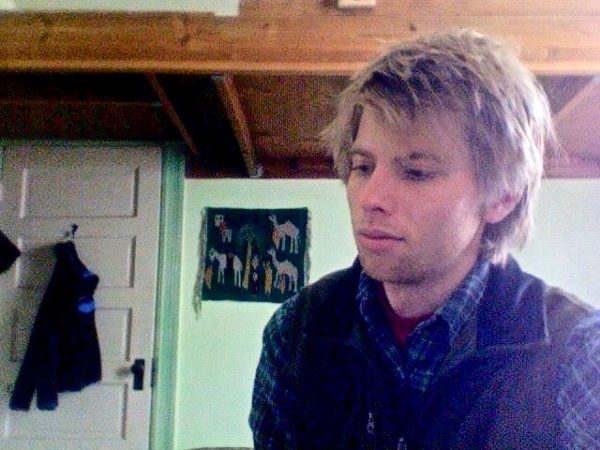 "Robin had taken the Amtrak line many times, but we had not realized how unsafe it was," said Cindy Putnam, Robin's mother, in a phone interview May 25. "He didn't get off the train and we were approached by a conductor of the train and a woman. The conductor asked if we were looking for Robin Putnam."
The conductor said Putnam had gotten off the train in Salt Lake City at about 3 a.m., which was unlike him, the mother said. Putnam's laptop and journal were found on the train but his duffle bag and backpack were never located.
"It made no sense," Putnam said.
Salt Lake City police claimed the student had never arrived there. Putnam's remains were found in Elko County, Nevada nearly three years later.
"The reason it took so long for his remains to be found was because they were in a wash," Putnam said. "He was underwater for three years, his body only being exposed because of a drought."
The conductor said he paged Robin somewhere east of Winnemucca and before the Utah border, saying that he had found Robin's laptop in the lounge car. However, he could not locate the young man on the train.
"[Amtrak officials] believe he was robbed and thrown from the train. A gentleman who rode the train with Robin described him as bright, classy, and spiritual to the police. He was coming home to work for his dad," Putnam said.
"His wallet ended up at the end of the line in Chicago," she explained. "He always had his wallet in his back pocket, but he was broke."
Putnam said the remains found in Elko raised more questions than answers.
"Elko County Sheriff assured us an autopsy wasn't possible," Putnam said. "In his pockets were his debit card, a BART ticket, lip balm, and a dollar in change, all of which he stepped on the train with."
Similar to Salazar's case, Putnam said that Amtrak was uncooperative and unresponsive to the family's pleas for information.
"We asked to see the videotape because there is a camera at the train station (in Salt Lake City), and they never allowed us to see it," she said of Amtrak. "An FBI agent did see the tape and told us he did not get off in Salt Lake City."
The family resorted to other means to get information.
"It took us filing Freedom of Information Act requests to get any information out of Amtrak," she said.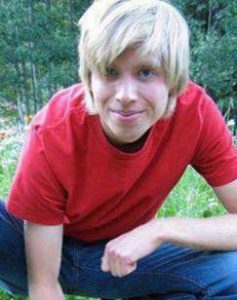 Amtrak classified Robin Putnam in a report as a "missing passenger / victim," she added. "We were lied to by Amtrak and this was a cover up from the very beginning. We never got his backpack and duffle bag."
Putnam said Amtrak never provided the family with the passenger list, despite repeated requests.
When told about Salazar, Putnam said, "They tried to blame it on suicide, just like with Aaron. We originally thought it might be a hate crime. Robin's not gay but he was of slight build, he wasn't a big guy. He was well manicured and soft-spoken. He was a very classy guy. He looked like he was from a wealthy family."
The cause of death officially remains a mystery. The family is still seeking answers after six years.
Another unsolved death on an Amtrak train in Sept. 2016 frustrated Denver, Colorado's Chief Medical Examiner, Dr. James Caruso.
Marina Placencia, 28, was found dead inside a California Zephyr Amtrak train car with "a large number of contusions, bruises, 10 broken ribs and bleeding in her stomach," Caruso told Fox 31 Denver.
Placencia was a domestic violence victim, allegedly receiving beatings 48 hours before her death, Fox 31 reported.
According to witnesses and the limited public records available, Placencia bought an Amtrak ticket and traveled alive from Milwaukee through Chicago, then to Denver.
Tickets show Placencia had her four children were with her on the passenger train.
As police were still investigating, Caruso continued to question the case, even after the "undetermined" ruling of her death.
"There's all kinds of red flags in the history here," Caruso said. "We knew that going in. We'd like nothing more than to come up with another manner of death in this case."
Because none of the bruises, contusions or broken bones were likely fatal, Caruso decided to leave the cause of death as "unknown."
"The Denver Medical Examiner documented dozens of injuries to Placensia, including ten broken ribs and bleeding between the skull and brain," Fox 31 reported. "However, after much deliberation, decided none of the injuries on their own, would have killed her."
Two years after her death, the family is still seeking answers. Family members described trying to get answers from Amtrak as maddening.
In 2012, a retired firefighter, Charlie Dowd, 69 of San Mateo, California was traveling on an Amtrak California Zephyr when he went missing between Denver and Chicago.  His death was also mysterious, but his family believes he may have accidentally fallen from the train  in Nebraska.
Andrew Haukereid, 79, was found dead near train tracks  in Arkansas in 2015. Haukereid was traveling from San Antonio, Texas to Chicago. His family sued Amtrak for answers into his death, but lost the case. The Eighth Circuit Court of appeals indicated Haukererid's death was likely an accident.
Barbara Arteta's body was also found near rail tracks, this time in Georgia. Arteta, 63, was reported missing in 2012. Her body was found in Jesup, Georgia. She was traveling on Amtrak with her husband and disappeared while her husband was sleeping. The Atlanta Journal-Constitution reported that her death was ruled as an accident but questions remain as to how she got out of the train.
Pilar Logan, 57, from Ventura, California, was found dead in Massachusetts in 2015.  Logan was traveling on Amtrak from Albany, New York to Boston. Her death was ruled an accident after her body was found by the train tracks.
An unidentified woman was found seriously injured mysteriously alongside the tracks in rural Iron County, Missouri in 2014. St. Louis' Fox 2 Now reported:  "Investigators said that Amtrak personnel did find a step stool in front of an open window on the train and that they believe she may have climbed up the ladder and jumped.  But people in Annapolis are skeptical. How does an elderly woman, who already had a bad hip, climb up and out a window on a train that is moving at nearly 50 mph? That`s one of many questions that still must be answered."
These deaths, as in Aaron Salazar's case, have raised numerous questions that Amtrak does not appear willing or able to answer.
California congressional representatives have been alerted to this developing story.
Picture of Robin Putnam courtesy of the Putnam family.
Reporting by Bob Conrad, Editor & Publisher of ThisIsReno, and the staff of the Los Angeles Blade.
Senator Wiener's No Tax Exemption for Insurrection Act, passes Senate
Senate Bill SB 834 strips state tax-exempt status from organizations that engage in or incite insurrection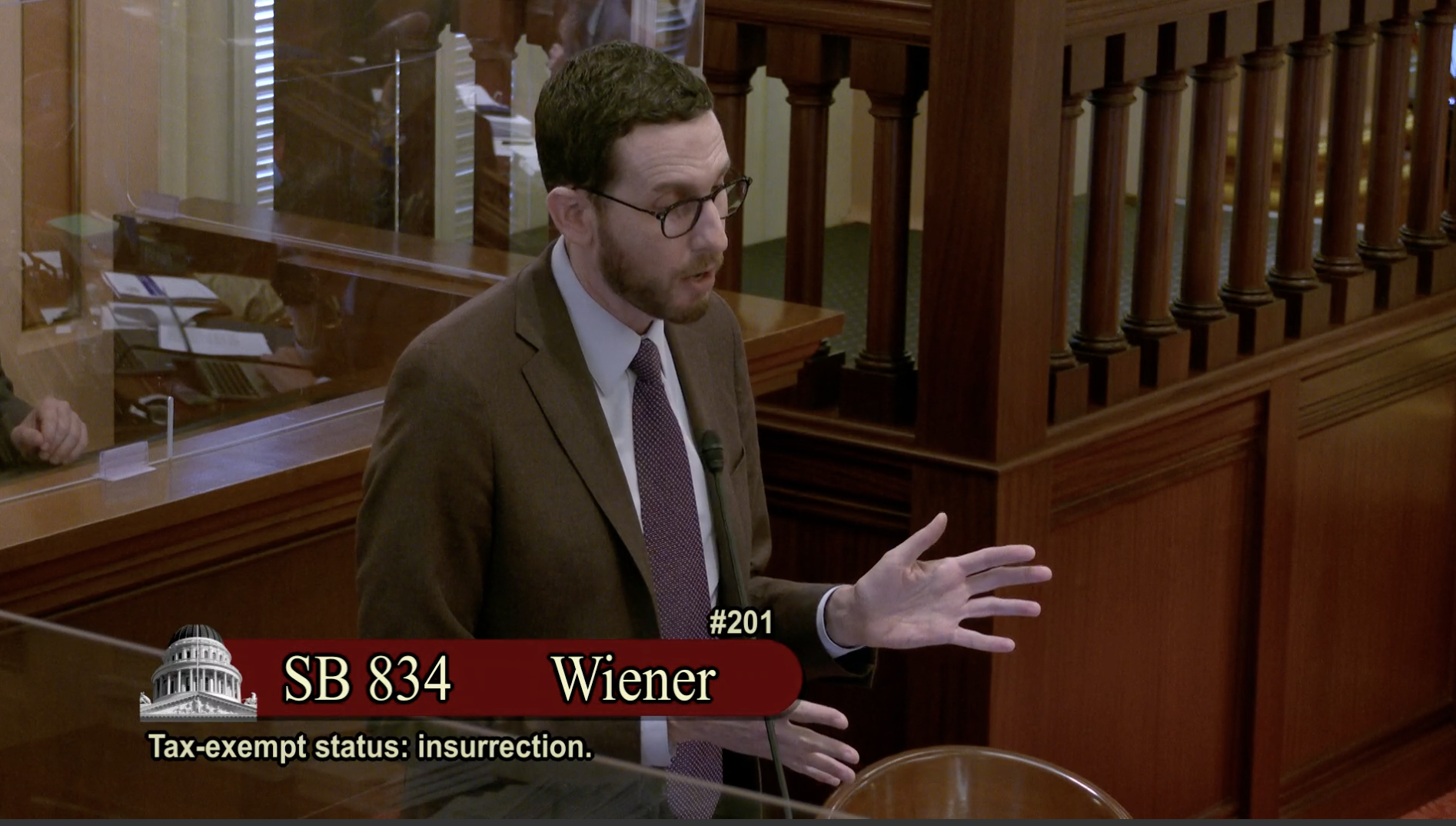 SACRAMENTO – Senator Scott Wiener (D-San Francisco)'s Senate Bill 834, the No Tax Exemption for Insurrection Act, passed the Senate by a vote of 28-0 Monday. It will now head to the Assembly for policy committee hearings.
SB 834 is a first-in-the-nation bill that will revoke the California tax-exempt status of nonprofit organizations that participate in or incite efforts to overthrow the United States government or any state government. Nonprofit organizations have used the "Big Lie" – the fraudulent notion that the 2020 election was stolen – to fundraise for and funnel money to extremist and anti-democratic initiatives like the January 6 insurrection.
Tax-exempt status is a privilege, not a right, and organizations that engage in or incite insurrection or conspiracy to commit insurrection – both of which are illegal – should not be given this special status to help them fundraise. Moreover, non-California nonprofits should not be able to register to raise money in California if they are engaging in or inciting insurrection.
"On January 6, 2021, the peaceful transfer of power in our democracy was threatened," said Wiener. "And for the first time since the Civil War, people died as a result. We cannot and will not let organizations that aid and abet insurrection – that break the law by trying to overthrow the U.S. government – operate with tax-exempt status. The people of California should not be subsidizing insurrection."
The January 6, 2021 insurrection took place, when pro-Trump extremists – in response to the false narrative that the Democrats "stole" the 2020 election and incited by then-President Donald Trump – breached the United States Capitol. Five people were killed as a result of this insurrection, and hundreds were injured.
Vice President Pence and Speaker Pelosi were specific targets of this violent attack on the nation's democracy. Many nonprofits that supported the insurrection and continue to perpetuate lies about the 2020 election in hopes of overturning the results still operate with tax-exempt status, both at the federal and state level.
SB 834 clarifies the Franchise Tax Board's authority to revoke the California tax-exempt status of a nonprofit organization if the California Attorney General determines that the nonprofit has actively engaged in, or incited: treason, misprision of treason, insurrection, seditious conspiracy, advocating overthrow of the government or the government of any State, or advocating mutiny by members of the military or naval forces of the United States (1.)
Under SB 834, if the Attorney General finds that a nonprofit organization has incited, or actively engaged in actions that are directed to or likely to imminently violate one or more of these crimes, they will notify the FTB, which then will have the ability to revoke the nonprofit's tax-exempt status.
For out-of-state nonprofits that engage in or incite insurrection, they will be prohibited from registering to raise money in California.
The United States Supreme Court has ruled that the purpose of charitable organizations claiming tax-exempt status "may not be illegal or contrary to public policy." Trying to overturn elections and violently attacking our legislators fits the bill. SB 834 will ensure that these organizations no longer claim this financial advantage.
Tax-exempt nonprofits are not required to pay corporate income taxes and may be exempt from other taxes as well. Additionally, donations to many nonprofits are deductible from income taxes, and private foundations and donor-advised funds can only donate to tax-exempt nonprofits. Private foundations and donor-advised funds represent a major funding source for many nonprofits.
Authoritarian and anti-democratic organizations have increasingly used the "Big Lie" to fundraise, and this narrative has driven millions of dollars in tax-exempt donations. And many new organizations have cropped up in the past year, hoping to ride the coattails of the insurrection and cash in.
These include California nonprofits and nonprofits registered in other states that fundraise in California. These organizations, which are fundamentally undermining our democracy and cheering for the destruction of free and fair elections in America, should not be allowed to operate with advantages like tax-exempt status.
For example, the leader of the "Oath Keepers," a national militia movement, was charged with seditious conspiracy. While the Oath Keepers does not have California tax-exempt status, it has an "educational foundation" with federal exempt status and tax-exempt branches in several states. In the words of one expert, "It can only be presumed that [funds contributed to the Oath Keepers], which [donors were] able to deduct from their federal taxes, went to transporting and lodging members of the group slated to participate in the ensuing riots." (2.) These organizations should not be allowed, under any circumstances, to use tax write-offs to help fund illegal activities.
There is precedent for making this distinction in California's tax code. Under federal and California law, for instance, if a nonprofit organization supports terrorism, its tax-exempt status is suspended. The nonprofit organizations that support insurrection should receive the same treatment.
Citations:
1. USC §§ 2381-2385, 2387
2. "Dollars against Democracy: Domestic Terrorist Financing in the Aftermath of Insurrection," Virtual Hearing before the Subcommittee on National Security, International Development and Monetary Policy of the Committee on Financial Services, U.S. House of Representatives, Feb 25, 2021.
Senators Josh Becker (D-Peninsula), Dave Min (D-Irvine), Josh Newman (D-Fullerton), Anthony Portantino (D-La Cañada Flintridge), Tom Umberg (D-Orange County), and Bob Hertzberg (D-Van Nuys) are co-authors of this bill. Assemblymembers Buffy Wicks (D-Oakland), Phil Ting (D-San Francisco), Cristina Garcia (D-Bell Gardens) and Marc Berman (D-Menlo Park) are also co-authors of SB 836. Assemblymember Kevin Mullin (D-San Mateo) is principal co-author.
Assembly passes bill protects patients & providers from anti-choice states
AB 1666 protects patients and providers in California from civil liability judgments for providing reproductive health care to patients

SACRAMENTO — In a two-thirds vote Monday, the Assembly passed AB 1666, sponsored by Assemblymember Rebecca Bauer-Kahan (D – Orinda) which creates a legal shield up for California patients and providers from extremist anti-abortion laws from anti-choice states.
The language of the measure reads: "This bill would declare another state's law authorizing a civil action against a person or entity that receives or seeks, performs or induces, or aids or abets the performance of an abortion, or who attempts or intends to engage in those actions, to be contrary to the public policy of this state. The bill would prohibit the application of that law to a case or controversy heard in state court, and would prohibit the enforcement or satisfaction of a civil judgment received under that law."
We're out! #AB1666 just passed the Assembly floor with a 2/3rds vote. This bill puts a legal shield up for CA patients and providers from extremist anti-abortion laws from anti-choice states. #ABORTIONISHEALTHCARE @PPActionCA @acog @AAUW @eqca

— Asm Rebecca Bauer-Kahan (@BauerKahan) May 23, 2022
Planned Parenthood Affiliates of California Legislative Director Molly Robson told the Blade in an emailed statement Monday;
"AB 1666 will allow California providers to continue to provide essential and timely health care, like abortion, with decreased risks of potential liability when helping people forced to seek care here in California rather than in their home state due to hostile, extreme, and dangerous restrictions or outright bans. These precautions and protections are necessary given the increased hostility and frequency of abortion bans in other states seeking to target patients and providers. Taking this action now is crucial as we prepare for the U.S. Supreme Court to overturn Roe v Wade and unleash a flood of hostile bans in more than half the states."
Planned Parenthood Affiliates of California also noted that AB 1666 protects patients and providers in California from civil liability judgments for providing reproductive health care to patients when the claims are based on laws in other states that are hostile to abortion rights and are contrary to the public policy of California.
AB 1666 builds on a recommendation put forth by the California Future of Abortion Council recommendations released in a December report, in which Planned Parenthood Affiliates of California is a member of its "Steering Committee."
A spokesperson for Equality California, Jorge Reyes Salinas, told the Blade Monday afternoon;
"LGBTQ+ people are directly impacted by laws that undermine abortion care. The LGBTQ+ community overall often lacks access to inclusive and affirming health care, and in particular transgender men and nonbinary people who become pregnant face significant challenges when seeking reproductive care.  In addition, many of the clinics that provide abortions also provide hormones and reduced-cost reproductive care for transgender and nonbinary people, efforts to undermine these clinics directly harm the LGBTQ+ community.
AB 1666 is a critical safeguard against the wave of proposals that will harm the health and well-being of vulnerable populations across the country. To the extent that California can provide a refuge for people seeking critical care, we have a duty to do so."
White House blocked from ending Title 42
Advocacy groups say policy further endangered LGBTQ+ asylum seekers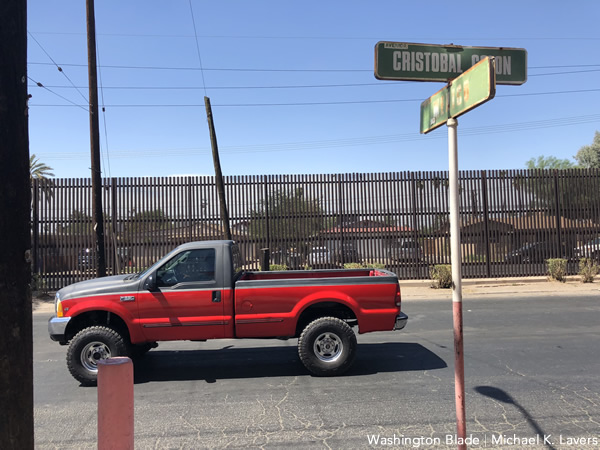 LAFAYETTE, La. — A Centers for Disease Control and Prevention rule that closed the Southern border to most asylum seekers and migrants because of the pandemic was to have ended Monday, but it remains in place after a federal judge blocked the Biden administration's plans to end it.
The White House last month announced it would terminate Title 42, a policy the previous administration implemented in March 2020.
U.S. District Judge Robert Summerhays in Louisiana on May 20 issued a ruling that prevented the Biden administration from terminating the Trump-era policy. White House Press Secretary Karine Jean-Pierre in a statement announced the Justice Department will appeal the decision, while adding the administration "will continue to enforce the CDC's 2020 Title 42 public health authority pending the appeal."
"This means that migrants who attempt to enter the United States unlawfully will be subject to expulsion under Title 42, as well as immigration consequences such as removal under Title 8 (of the U.S. Code)," said Jean-Pierre.
Advocacy groups and members of Congress with whom the Washington Blade has spoken since Title 42 took effect say it continues to place LGBTQ asylum seekers and other vulnerable groups who seek refuge in the U.S. at even more risk.
Oluchi Omeoga, co-director of the Black LGBTQIA+ Migrant Project, last month described Title 42 as a "racist and harmful policy." ORAM (Organization of Refuge, Asylum and Migration) Executive Director Steve Roth said Title 42 "put asylum seekers in harm's way in border towns and prevented them from seeking safety in the United States."
Title 42 was to have ended less than a month after five members of Congress from California visited two LGBTQ+ shelters for asylum seekers in Tijuana.
The Council for Global Equality, which organized the trip, in a tweet after Summerhays issued his ruling described Title 42 as a "catastrophe."
"The Biden administration cannot breathe a sign of relief until it's a matter of the past," said the Council for Global Equality on Saturday. "We remain committed to end Title 42."
#Title42 is a catastrophe — and the Biden administration cannot breathe a sigh of relief until it's a matter of the past. We remain committed to #EndTitle42. https://t.co/9EKJTiJzoV

— The Council for Global Equality (@Global_Equality) May 20, 2022