May 25, 2018 at 7:52 pm PST | by Bob Conrad
Amtrak gay mystery deepens as more deaths, injuries revealed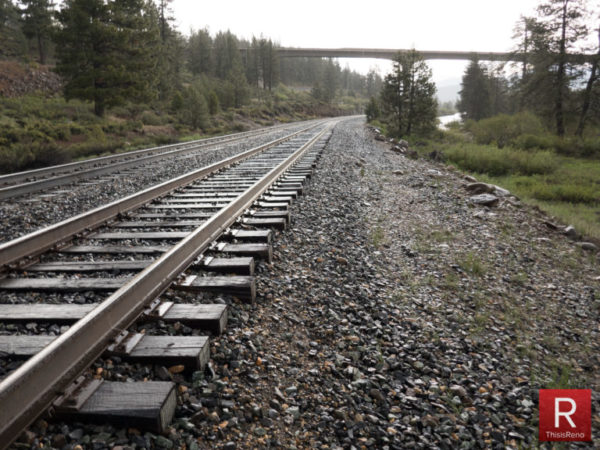 Gay university student Aaron Salazar appears not to be the first to receive mysterious injuries while traveling on an Amtrak train. Passengers around the U.S. have gone missing or have been found injured or dead under incongruous circumstances while riding Amtrak.
Salazar, 22, a passage on Amtrak's California  Zephyr Express, was found severely injured and in critical condition May 15 on the railroad tracks in Truckee CA. He's unconscious and in stable condition in a hospital in Reno, Nevada. Since his story was first reported, Salazar's cousin Sonja Trujillo helped uncover a number of similar cases in which passengers received unexplained injuries, some causing death, on or near Amtrak trains, or passengers inexplicably exiting trains.
One of those cases, possibly a murder, occurred somewhere just outside of Elko, Nevada in July, 2012 from a train traveling  from Emeryville, Calif. to Colorado. A 26-year old junior, Robin Putnam, who was attending the California College of Arts in Oakland, was headed to Colorado to see his parents but never arrived.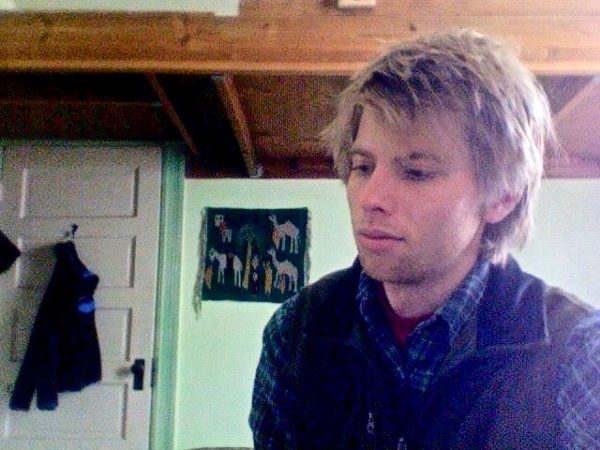 "Robin had taken the Amtrak line many times, but we had not realized how unsafe it was," said Cindy Putnam, Robin's mother, in a phone interview May 25. "He didn't get off the train and we were approached by a conductor of the train and a woman. The conductor asked if we were looking for Robin Putnam."
The conductor said Putnam had gotten off the train in Salt Lake City at about 3 a.m., which was unlike him, the mother said. Putnam's laptop and journal were found on the train but his duffle bag and backpack were never located.
"It made no sense," Putnam said.
Salt Lake City police claimed the student had never arrived there. Putnam's remains were found in Elko County, Nevada nearly three years later.
"The reason it took so long for his remains to be found was because they were in a wash," Putnam said. "He was underwater for three years, his body only being exposed because of a drought."
The conductor said he paged Robin somewhere east of Winnemucca and before the Utah border, saying that he had found Robin's laptop in the lounge car. However, he could not locate the young man on the train.
"[Amtrak officials] believe he was robbed and thrown from the train. A gentleman who rode the train with Robin described him as bright, classy, and spiritual to the police. He was coming home to work for his dad," Putnam said.
"His wallet ended up at the end of the line in Chicago," she explained. "He always had his wallet in his back pocket, but he was broke."
Putnam said the remains found in Elko raised more questions than answers.
"Elko County Sheriff assured us an autopsy wasn't possible," Putnam said. "In his pockets were his debit card, a BART ticket, lip balm, and a dollar in change, all of which he stepped on the train with."
Similar to Salazar's case, Putnam said that Amtrak was uncooperative and unresponsive to the family's pleas for information.
"We asked to see the videotape because there is a camera at the train station (in Salt Lake City), and they never allowed us to see it," she said of Amtrak. "An FBI agent did see the tape and told us he did not get off in Salt Lake City."
The family resorted to other means to get information.
"It took us filing Freedom of Information Act requests to get any information out of Amtrak," she said.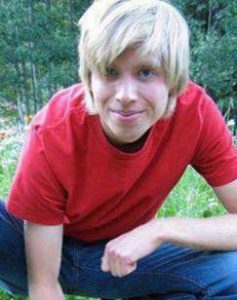 Amtrak classified Robin Putnam in a report as a "missing passenger / victim," she added. "We were lied to by Amtrak and this was a cover up from the very beginning. We never got his backpack and duffle bag."
Putnam said Amtrak never provided the family with the passenger list, despite repeated requests.
When told about Salazar, Putnam said, "They tried to blame it on suicide, just like with Aaron. We originally thought it might be a hate crime. Robin's not gay but he was of slight build, he wasn't a big guy. He was well manicured and soft-spoken. He was a very classy guy. He looked like he was from a wealthy family."
The cause of death officially remains a mystery. The family is still seeking answers after six years.
Another unsolved death on an Amtrak train in Sept. 2016 frustrated Denver, Colorado's Chief Medical Examiner, Dr. James Caruso.
Marina Placencia, 28, was found dead inside a California Zephyr Amtrak train car with "a large number of contusions, bruises, 10 broken ribs and bleeding in her stomach," Caruso told Fox 31 Denver.
Placencia was a domestic violence victim, allegedly receiving beatings 48 hours before her death, Fox 31 reported.
According to witnesses and the limited public records available, Placencia bought an Amtrak ticket and traveled alive from Milwaukee through Chicago, then to Denver.
Tickets show Placencia had her four children were with her on the passenger train.
As police were still investigating, Caruso continued to question the case, even after the "undetermined" ruling of her death.
"There's all kinds of red flags in the history here," Caruso said. "We knew that going in. We'd like nothing more than to come up with another manner of death in this case."
Because none of the bruises, contusions or broken bones were likely fatal, Caruso decided to leave the cause of death as "unknown."
"The Denver Medical Examiner documented dozens of injuries to Placensia, including ten broken ribs and bleeding between the skull and brain," Fox 31 reported. "However, after much deliberation, decided none of the injuries on their own, would have killed her."
Two years after her death, the family is still seeking answers. Family members described trying to get answers from Amtrak as maddening.
In 2012, a retired firefighter, Charlie Dowd, 69 of San Mateo, California was traveling on an Amtrak California Zephyr when he went missing between Denver and Chicago.  His death was also mysterious, but his family believes he may have accidentally fallen from the train  in Nebraska.
Andrew Haukereid, 79, was found dead near train tracks  in Arkansas in 2015. Haukereid was traveling from San Antonio, Texas to Chicago. His family sued Amtrak for answers into his death, but lost the case. The Eighth Circuit Court of appeals indicated Haukererid's death was likely an accident.
Barbara Arteta's body was also found near rail tracks, this time in Georgia. Arteta, 63, was reported missing in 2012. Her body was found in Jesup, Georgia. She was traveling on Amtrak with her husband and disappeared while her husband was sleeping. The Atlanta Journal-Constitution reported that her death was ruled as an accident but questions remain as to how she got out of the train.
Pilar Logan, 57, from Ventura, California, was found dead in Massachusetts in 2015.  Logan was traveling on Amtrak from Albany, New York to Boston. Her death was ruled an accident after her body was found by the train tracks.
An unidentified woman was found seriously injured mysteriously alongside the tracks in rural Iron County, Missouri in 2014. St. Louis' Fox 2 Now reported:  "Investigators said that Amtrak personnel did find a step stool in front of an open window on the train and that they believe she may have climbed up the ladder and jumped.  But people in Annapolis are skeptical. How does an elderly woman, who already had a bad hip, climb up and out a window on a train that is moving at nearly 50 mph? That`s one of many questions that still must be answered."
These deaths, as in Aaron Salazar's case, have raised numerous questions that Amtrak does not appear willing or able to answer.
California congressional representatives have been alerted to this developing story.
Picture of Robin Putnam courtesy of the Putnam family.
Reporting by Bob Conrad, Editor & Publisher of ThisIsReno, and the staff of the Los Angeles Blade.