As Outfest sets to launch, here's what to watch out for
11 must-see standouts in a massive lineup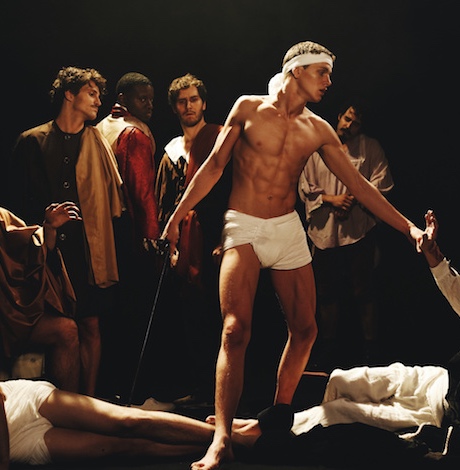 The 36th edition of Outfest is now just a few weeks away, and while its fearless programmers have done another fantastic job of pulling together the best and brightest in queer filmmaking from around the world, navigating the resulting massive lineup — 221 films spread over 11 days this year — choosing what to see can be decidedly daunting.
So here's our rundown of the top must-see standouts at Outfest 2018, which runs July 12-22. (And don't wait — tickets went on sale this week, and will surely sell out for all of these gems.)
Thursday, July 12, 8 p.m.

Orpheum Theatre
842 S Broadway, Los Angeles
What better way to kick off Outfest and its fabulous Opening Night Gala than with the eagerly anticipated documentary about the most dazzling disco of all time, Studio 54? Director Matt Tyrnauer explores the legacy of this nocturnal fortress of '70s hedonism, where Liza Minnelli, Andy Warhol, Grace Jones and Michael Jackson were just a few of the regulars who rubbed body parts with New York's most happening gays. As usual, the Outfest opener and its famed after-party go down at the Orpheum Theatre in DTLA, and will include the presentation of this year's Outfest Achievement Award, to director Angela Robinson.
Saturday, July 21, 8:30 p.m.

The Ford Theaters
2580 Cahuenga Blvd E, Los Angeles
Director Madeleine Olnek ("The Foxy Merkins") presents one of the funniest lesbian comedies in years, pulverizing patriarchal preconceptions about poet Emily Dickinson, and transforming her into a vivacious lesbian romantic — played warmly and beautifully by Molly Shannon — who's forced to hide her lifelong romance with her best friend Susan for the sake of her literary career.
Saturday, July 14, 6:45 p.m.

Directors Guild of America, Theater 1
7920 Sunset Blvd., Los Angeles
Hailed as "this year's 'Moonlight'" when it debuted at the Sundance Film Festival earlier this year (where it received the NEXT Innovator Award), "We the Animals" is the tough but tender story of three young brothers — half white, half Puerto Rican — who tightly bond as they navigate the fallout from their parents' explosive relationship. Their close sibling unit is tested as the two older brothers begin to follow in the macho path of their father ("Looking's Raúl Castillo), while the youngest, sensitive Jonah, is more drawn toward their mother — and boys.
Friday, July 13, 7 p.m.
Directors Guild of America, Theater 1
Award-winning director Ondi Timoner presents this appropriately full-frontal biopic about rebel photographer Robert Mapplethorpe, whose arrestingly gorgeous black and white photographs became iconic '70s and '80s symbols of unflinching homosexuality — and then tragically, of the AIDS crisis and its fallout. English actor Matt Smith ("The Crown," "Doctor Who") plays Mapplethorpe, against the backdrop of New York's highbrow art and down-and-dirty leather scenes.
Wednesday, July 18, 8:30 p.m.

The Ford Theatres
Another '70s and '80s queer icon — rock bad girl Joan Jett — is profiled in this loud and loving documentary that explores the many stages of her career, from young founder of The Runaways to 60-year-old rock powerhouse. Debbie Harry, Iggy Pop, Miley Cyrus and Michael J. Fox are just a few of the celebs who share their thoughts on their friend and idol.
Friday, July 20, 8:30 p.m.

The Ford Theatres
Rising mainstream star Harris Dickinson (last year's "Beach Rats") headlines the sexy and arty tale of young Joe, who flees small-town Britain for the bright lights of London — where he promptly falls in with a posse of hip and highbrow sex workers, cherished by their patrons for their ability to carry on lofty post-coital conversations. Shades of Caravaggio, Derek Jarman and Pierre et Gilles permeate this heady homoerotic fantasy.
Sunday, July 15, 9:30 p.m., Directors Guild of America Theater 2
Sunday, July 22, 1:45 p.m., Regal LA Live
1000 W Olympic Blvd., Los Angeles
This gritty and moving documentary shines a spotlight on a side of LA queer life that's rarely seen, following girlfriends Tiahana (who's just out of prison on a drug-dealing offense) and Teri (who's coping with mental health issues) as they face the grim realities of living on Skid Row, while navigating a relationship that's alternately tender and physically volatile.
Saturday, July 14, 9 p.m.

Directors Guild of America, Theater 2
A big crowd favorite when it was shown at Outfest Fusion earlier this year, this riveting documentary follows a group of gay Syrian refugees as they struggle to both rebuild their lives as foreigners after the devastation of war, and to live authentically within a culture that condemns their sexuality. The film focuses particularly on two young men, Husein (who works as a barber and lives with his toddler and unsuspecting wife in Istanbul) and Mahmoud (who lives in Berlin, and is the organizer of the necessarily semi-secretive Mr. Gay Syria contest).
"Scotty and the Secret History of Hollywood"
Saturday, July 14, 1:45 p.m.

Directors Guild of America, Theater 1
Matt Tyrnauer — who also directed "Studio 54", this year's Opening Night Gala film — presents this dishy and fascinating documentary about the life of Scotty Bowers, gas station attention turned paramour and pimp to the stars. The Golden Age of Hollywood comes to juicy life here, with queer celeb secrets about the likes of Cary Grant, Katherine Hepburn, Spencer Tracy and George Cukor.
"Professor Marston and the Wonder Women"
Friday, July 20, 7:15 p.m.

Directors Guild of America, Theater 1
It's cinematic queer nirvana as out gay hunk Luke Evans portrays real-life Harvard psychologist William Moulton Marston, who was inspired to create girl-power comic book icon Wonder Woman by the female sexuality and empowerment of his wife and their polyamorous lover, Olive Byrne (Bella Heathcote). Angela Robinson, winner of this year's Outfest Achievement Award, directs.
"The Miseducation of Cameron Post"
Sunday, July 22, 7 p.m.
The Theater at Ace Hotel
929 S Broadway, Los Angeles
Outfest 2018 closes with this winner of the Sundance Grand Jury Prize, the bittersweet tale of young Cameron (Chloë Grace Moretz), who — after being caught cavorting with her best friend — is sent to an ultra-religious gay conversion camp. Resistant to "treatment," Cameron, fortunately, finds like-minded spirits in fellow campers Jane (Sasha Lane) and Adam (Forrest Goodluck), and the three form a bond that helps them rise above the intolerance surrounding them.
This year's Outfest will also include perennial favorites like the experimental Platinum section and Boys and Girls Shorts collections, and will mark the return of several outdoor screenings to the Ford Theatres, which had been closed for a several-year renovation. Outfest's Trans Summit will return for its second edition, this year featuring award-winning director and producer Yance Ford as the keynote speaker.
And for the first time, Outfest will include a dedicated Episodic Programs section (highlighting the ever-growing realm of queer series), as well as a special Focus on Taiwan series, showcasing a selection of LGBTQ films from the queer-forward country of Taiwan.
Tickets to all showings can be purchased at outfest.org.
Academy honors queer films but omits queer talent
Mixed bag of nominees as heterosexual actors playing gay win nods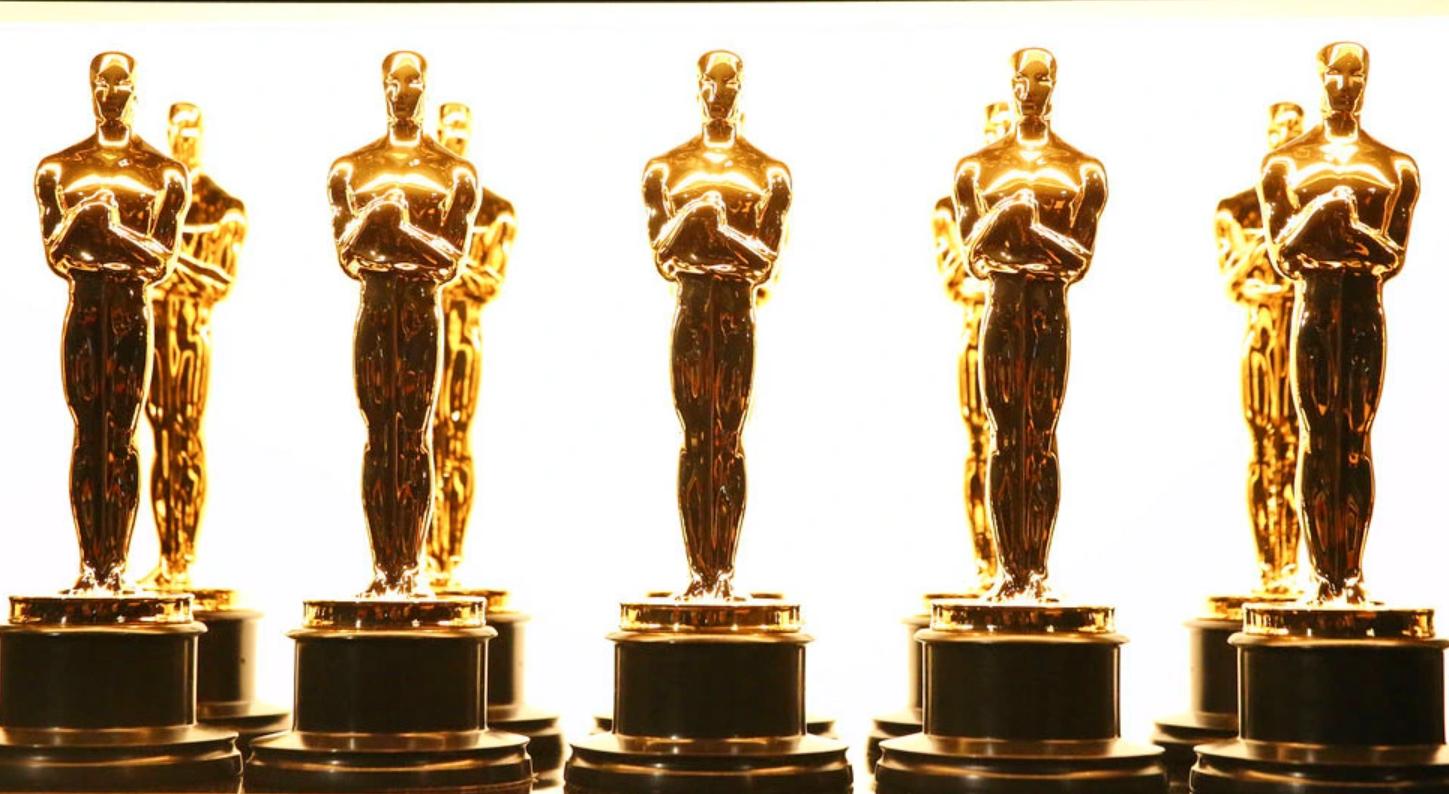 LOS ANGELES – The race for Oscar — Hollywood's favorite sport — officially began Tuesday morning, when past winner Riz Ahmed and "M3gan" actress Allison Williams appeared on ABC's "Good Morning America" to announce the list of nominees for the 95th Academy Awards.
As always, that list was mostly comprised of established favorites, boosted by the momentum gained from wins and nominations for other film awards, with a few inevitable snubs and surprises thrown into the mix just to keep things interesting.
From a movie-lover's perspective, the Academy's final ballot reflects a year that has yielded a better-than-average crop of films, even as post-pandemic box office numbers skewed away from the kind of "prestige" movies that usually win Oscars. With plenty of deserving front-runners among the nominees, cinema buffs will have plenty of worthy choices to root for when the Academy Awards presentation airs on March 12.
Looking at the nominations through a queer eye, on the other hand, there's not much to get excited about. But let's focus on the good news first.
Among the movies nominated for Best Picture, several include LGBTQ characters and storylines. In "Everything Everywhere All at Once," the popular indie sci-fi comedy that received the most nods (11) of any movie in the pack, the fate of the multiverse hinges on – among other things – a woman's ability to acknowledge and affirm her daughter's queer sexuality; the controversial but acclaimed "Tár" is built around Cate Blanchett's consummate performance as an acclaimed lesbian symphony director accused of sexual misconduct, and features numerous queer characters among the supporting cast; "Women Talking," Sarah Polley's powerful drama about victims of sexual assault in a Mennonite colony, includes a transmasculine character (portrayed by nonbinary actor August Winter) in a small but crucial role.
In addition, "Elvis" was helmed by queer director Baz Luhrmann, who snagged a nomination as one of the film's producers; and "The Fabelmans" was co-written by out gay screenwriter Tony Kushner, who likewise gained a nod as producer as well as sharing a nomination for Best Original Screenplay with Steven Spielberg.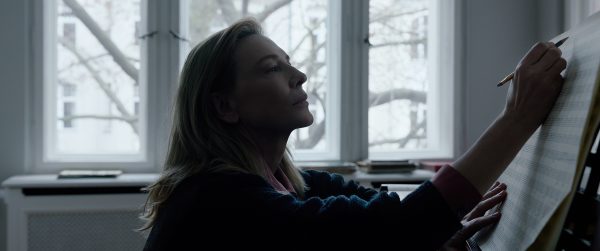 As for the acting categories, a handful of performers earned nominations for playing LGBTQ-identifying characters. Blanchett, in "Tár," is seen as a shoo-in for Best Actress; similarly, first-time nominee Brendan Fraser, whose "comeback" performance as an obese gay man consumed by grief and regret after the death of his partner in "The Whale" gained almost universal praise despite controversies surrounding the movie itself, is a strong contender among a slate of other first-timers in the Best Actor race.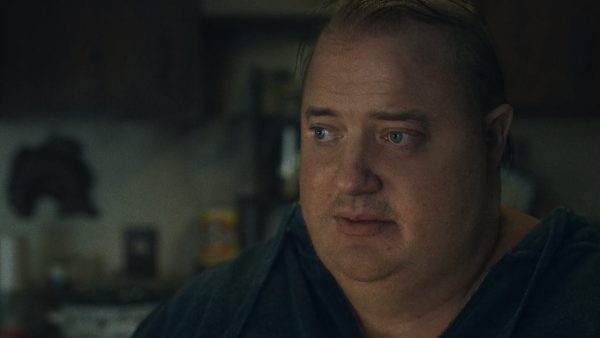 Stephanie Hsu, who portrays the above-mentioned lesbian daughter in "Everything," also became a first-time Oscar nominee, for Best Supporting Actress; lastly, though it might be a bit of a cheat, it's worth mentioning that "Everything" also depicts – quite memorably – versions of the characters played by Best Actress nominee Michelle Yeoh and Best Supporting Actress nominee Jamie Lee Curtis as [SPOILER ALERT] a same-sex couple in an alternate universe.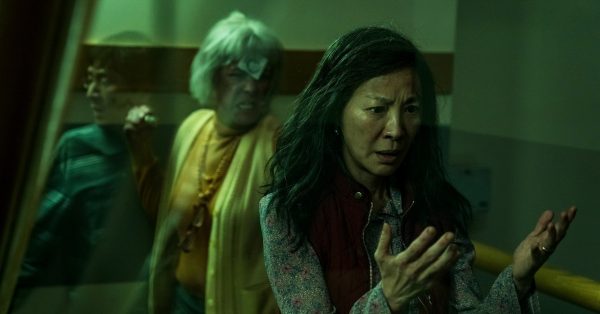 Other notably queer-inclusive films in the overall Oscar lineup include: "Close," directed by filmmaker Lukas Dhont, a Belgian coming-of age drama nominated for Best International Feature; "Glass Onion: A Knives Out Mystery," the comedy crime caper sequel that confirms the queerness of detective Benoit Blanc (played by Daniel Craig), earned writer-director Rian Johnson a nod for Best Adapted Screenplay; "Babylon," Damien Chazelle's ambitious ensemble drama about 1920s Hollywood, which was snubbed in the "major" categories but earned nominations for Justin Hurwitz's original score and its costume and production designs; and incredibly enough, "Top Gun: Maverick," which scored multiple nominations including Best Picture and Adapted Screenplay, makes the inclusion list through the involvement of queer ally Lady Gaga, who is co-nominated (with BloodPop) for writing Best Original Song contender "Hold My Hand."
While the inclusiveness in some cases could be perhaps described as marginal, at best, and none of the nominated titles are predominantly queer focused, it's still heartening to see a crop of widely varied films in which an LGBTQ presence is not only visible, but normalized, almost routine. That's a far cry from 2006, when the high-profile nominations and wins for "Brokeback Mountain" provoked outrage and outcry among industry old-timers. Progress has clearly been made.
Unfortunately, while the Academy has clearly become more comfortable with movies that allow queer people to exist on the screen at all, it's still prone to some of its old habits – and this year's nominations underscore the importance of keeping up pressure on the Hollywood establishment to prevent backsliding. In recent years, LGBTQ-themed films and out queer performers have increasingly been part of the party on Oscar night, with movies like "Moonlight," "Call Me By Your Name," "Bohemian Rhapsody," "Rocket Man" and more emerging as major contenders and, in some cases, even taking home the prize; but this year, the roster is frustratingly straight.
This is most telling in the acting categories, where – true to what has become a long-standing Oscar tradition, at this point – none of the nominees, including those playing LGBTQ characters, identify as queer. There's no argument against the worthiness of Blanchett, Fraser, or Hsu, each of whom does superb work and deserves recognition for it; what is more pertinent is the omission of actual LGBTQ people from the roster, like Janelle Monáe of "Glass Onion" or Jeremy Pope of "The Inspection," whose much-lauded 2022 performances put them high on the short list for Academy recognition.
The LGBTQ community is not the only one with reason to be disappointed. After two consecutive years of being won by women, the Best Director category is once again made up entirely of heterosexual men; female filmmaker Polley, despite the Best Picture nod for "Women Talking," failed to make the cut – though she did pick up a writing nomination for Best Adapted Screenplay.
Recognition for people of color also took a step backward. This is particularly notable in the acting categories, where only two Black performers – Angela Bassett ("Black Panther: Wakanda Forever") and Brian Tyree Henry ("Causeway"), for Best Supporting Actress and Actor, respectively – received nominations. Among the year's potential nominees were snubbed powerhouses like Viola Davis ("The Woman King"), Danielle Deadwyler ("Till"), Gabrielle Union ("The Inspection"), as well as the aforementioned Pope and Monaé, any of whom might have helped to even the balance.
Don't get us wrong; there are plenty of reasons to be happy with this year's Oscar contest, not the least of which is the element of surprise – though there are definite favorites, there are no clear winners in most of the categories. Returning to our focus on the positive, there's a strong showing of Asian-American nominees in the mix, thanks to "Everything," and it's worth adding that, with queer-inclusive films scoring high in total nominations, some of them are sure to win – and that will give us ample reason to celebrate.
It won't keep us, however, from expecting Oscar to do better next year. Until then, don't be surprised if this stumble on the road to real LGBTQ equality in the movies spawns a new hashtag: #OscarsSoStraight.
The complete list of Oscar nominations is below:
Best picture
– "All Quiet on the Western Front"
– "Avatar: The Way of Water"
– "The Banshees of Inisherin"
– "Elvis"
– "Everything Everywhere All at Once"
– "The Fabelmans"
– "Tár"
– "Top Gun: Maverick"
– "Triangle of Sadness"
– "Women Talking"
Best director
– Martin McDonagh, "The Banshees of Inisherin"
– Daniel Kwan and Daniel Scheinert, "Everything Everywhere All at Once"
– Steven Spielberg, "The Fabelmans"
– Todd Field, "Tár"
– Ruben Östlund, "Triangle of Sadness"
Best actor
– Austin Butler, "Elvis"
– Colin Farrell, "The Banshees of Inisherin"
– Brendan Fraser, "The Whale"
– Paul Mescal, "Aftersun"
– Bill Nighy, "Living"
Best actress
– Cate Blanchett, "Tár"
– Ana de Armas, "Blonde"
– Andrea Riseborough, "To Leslie"
– Michelle Williams, "The Fabelmans"
– Michelle Yeoh, "Everything Everywhere All at Once"
Best supporting actor
– Brendan Gleeson, "The Banshees of Inisherin"
– Brian Tyree Henry, "Causeway"
– Judd Hirsch, "The Fabelmans"
– Barry Keoghan, "The Banshees of Inisherin"
– Ke Huy Quan, "Everything Everywhere All at Once"
Best supporting actress
– Angela Bassett, "Black Panther: Wakanda Forever"
– Hong Chau, "The Whale"
– Kerry Condon, "The Banshees of Inisherin"
– Jamie Lee Curtis, "Everything Everywhere All at Once"
– Stephanie Hsu, "Everything Everywhere All at Once"
Best original screenplay
– "The Banshees of Inisherin," Martin McDonagh
– "Everything Everywhere All at Once," Daniel Kwan and Daniel Scheinert
– "The Fabelmans," Tony Kushner and Steven Spielberg
– "Tár," Todd Field
– "Triangle of Sadness," Ruben Östlund
Best adapted screenplay
– "All Quiet on the Western Front," Edward Berger, Lesley Paterson and Ian Stokell
– "Glass Onion: A Knives Out Mystery," Rian Johnson
– "Living," Kazuo Ishiguro
– "Top Gun: Maverick," Ehren Kruger, Eric Warren Singer and Christopher McQuarrie, story by Peter Craig and Justin Marks
– "Women Talking," Sarah Polley
Best cinematography
– "All Quiet on the Western Front"
– "Bardo, False Chronicle of a Handful of Truths"
– "Elvis"
– "Empire of Light"
– "Tár"
Best international feature film
– "All Quiet on the Western Front" (Germany)
– "Argentina, 1985" (Argentina)
– "Close" (Belgium)
– "EO" (Poland)
– "The Quiet Girl" (Ireland)
Best documentary feature film
– "All That Breathes"
– "All the Beauty and the Bloodshed"
– "Fire of Love"
– "A House Made of Splinters"
– "Navalny"
Best animated feature film
– "Guillermo del Toro's Pinocchio"
– "Marcel the Shell with Shoes On"
– "Puss in Boots: The Last Wish"
– "The Sea Beast"
– "Turning Red"
Best live action short film
– "An Irish Goodbye"
– "Ivalu"
– "Le Pupille"
– "Night Ride"
– "The Red Suitcase"
Best documentary short film
– "The Elephant Whisperers"
– "Haulout"
– "How Do You Measure a Year?"
– "The Martha Mitchell Effect"
– "Stranger at the Gate"
Best animated short film
– "The Boy, the Mole, the Fox and the Horse"
– "The Flying Sailor"
– "Ice Merchants"
– "My Year of Dicks"
– "An Ostrich Told Me the World Is Fake and I Think I Believe It"
Best original score
– "All Quiet on the Western Front"
– "Babylon"
– "The Banshees of Inisherin"
– "Everything Everywhere All at Once"
– "The Fabelmans"
Best original song
– "Applause" from "Tell It like a Woman"
– "Hold My Hand" from "Top Gun: Maverick"
– "Lift Me Up" from "Black Panther: Wakanda Forever"
– "Naatu Naatu" from "RRR"
– "This Is A Life" from "Everything Everywhere All at Once"
Best film editing
– "The Banshees of Inisherin"
– "Elvis"
– "Everything Everywhere All at Once"
– "Tár"
– "Top Gun: Maverick"
Best production design
– "All Quiet on the Western Front"
– "Avatar: The Way of Water"
– "Babylon"
– "Elvis"
– "The Fabelmans"
Best costume design
– "Babylon"
– "Black Panther: Wakanda Forever"
– "Elvis"
– "Everything Everywhere All at Once"
– "Mrs. Harris Goes to Paris"
Best makeup and hairstyling
– "All Quiet on the Western Front"
– "The Batman"
– "Black Panther: Wakanda Forever"
– "Elvis"
– "The Whale"
Best sound
– "All Quiet on the Western Front"
– "Avatar: The Way of Water"
– "The Batman"
– "Elvis"
– "Top Gun: Maverick"
Best visual effects
– "All Quiet on the Western Front"
– "Avatar: The Way of Water"
– "The Batman"
– "Black Panther: Wakanda Forever"
– "Top Gun: Maverick"