As Outfest sets to launch, here's what to watch out for
11 must-see standouts in a massive lineup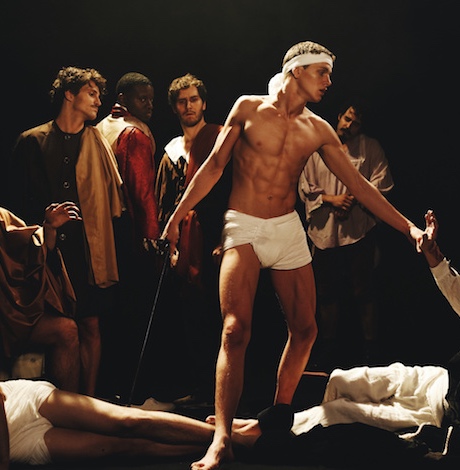 The 36th edition of Outfest is now just a few weeks away, and while its fearless programmers have done another fantastic job of pulling together the best and brightest in queer filmmaking from around the world, navigating the resulting massive lineup — 221 films spread over 11 days this year — choosing what to see can be decidedly daunting.
So here's our rundown of the top must-see standouts at Outfest 2018, which runs July 12-22. (And don't wait — tickets went on sale this week, and will surely sell out for all of these gems.)
Thursday, July 12, 8 p.m.

Orpheum Theatre
842 S Broadway, Los Angeles
What better way to kick off Outfest and its fabulous Opening Night Gala than with the eagerly anticipated documentary about the most dazzling disco of all time, Studio 54? Director Matt Tyrnauer explores the legacy of this nocturnal fortress of '70s hedonism, where Liza Minnelli, Andy Warhol, Grace Jones and Michael Jackson were just a few of the regulars who rubbed body parts with New York's most happening gays. As usual, the Outfest opener and its famed after-party go down at the Orpheum Theatre in DTLA, and will include the presentation of this year's Outfest Achievement Award, to director Angela Robinson.
Saturday, July 21, 8:30 p.m.

The Ford Theaters
2580 Cahuenga Blvd E, Los Angeles
Director Madeleine Olnek ("The Foxy Merkins") presents one of the funniest lesbian comedies in years, pulverizing patriarchal preconceptions about poet Emily Dickinson, and transforming her into a vivacious lesbian romantic — played warmly and beautifully by Molly Shannon — who's forced to hide her lifelong romance with her best friend Susan for the sake of her literary career.
Saturday, July 14, 6:45 p.m.

Directors Guild of America, Theater 1
7920 Sunset Blvd., Los Angeles
Hailed as "this year's 'Moonlight'" when it debuted at the Sundance Film Festival earlier this year (where it received the NEXT Innovator Award), "We the Animals" is the tough but tender story of three young brothers — half white, half Puerto Rican — who tightly bond as they navigate the fallout from their parents' explosive relationship. Their close sibling unit is tested as the two older brothers begin to follow in the macho path of their father ("Looking's Raúl Castillo), while the youngest, sensitive Jonah, is more drawn toward their mother — and boys.
Friday, July 13, 7 p.m.
Directors Guild of America, Theater 1
Award-winning director Ondi Timoner presents this appropriately full-frontal biopic about rebel photographer Robert Mapplethorpe, whose arrestingly gorgeous black and white photographs became iconic '70s and '80s symbols of unflinching homosexuality — and then tragically, of the AIDS crisis and its fallout. English actor Matt Smith ("The Crown," "Doctor Who") plays Mapplethorpe, against the backdrop of New York's highbrow art and down-and-dirty leather scenes.
Wednesday, July 18, 8:30 p.m.

The Ford Theatres
Another '70s and '80s queer icon — rock bad girl Joan Jett — is profiled in this loud and loving documentary that explores the many stages of her career, from young founder of The Runaways to 60-year-old rock powerhouse. Debbie Harry, Iggy Pop, Miley Cyrus and Michael J. Fox are just a few of the celebs who share their thoughts on their friend and idol.
Friday, July 20, 8:30 p.m.

The Ford Theatres
Rising mainstream star Harris Dickinson (last year's "Beach Rats") headlines the sexy and arty tale of young Joe, who flees small-town Britain for the bright lights of London — where he promptly falls in with a posse of hip and highbrow sex workers, cherished by their patrons for their ability to carry on lofty post-coital conversations. Shades of Caravaggio, Derek Jarman and Pierre et Gilles permeate this heady homoerotic fantasy.
Sunday, July 15, 9:30 p.m., Directors Guild of America Theater 2
Sunday, July 22, 1:45 p.m., Regal LA Live
1000 W Olympic Blvd., Los Angeles
This gritty and moving documentary shines a spotlight on a side of LA queer life that's rarely seen, following girlfriends Tiahana (who's just out of prison on a drug-dealing offense) and Teri (who's coping with mental health issues) as they face the grim realities of living on Skid Row, while navigating a relationship that's alternately tender and physically volatile.
Saturday, July 14, 9 p.m.

Directors Guild of America, Theater 2
A big crowd favorite when it was shown at Outfest Fusion earlier this year, this riveting documentary follows a group of gay Syrian refugees as they struggle to both rebuild their lives as foreigners after the devastation of war, and to live authentically within a culture that condemns their sexuality. The film focuses particularly on two young men, Husein (who works as a barber and lives with his toddler and unsuspecting wife in Istanbul) and Mahmoud (who lives in Berlin, and is the organizer of the necessarily semi-secretive Mr. Gay Syria contest).
"Scotty and the Secret History of Hollywood"
Saturday, July 14, 1:45 p.m.

Directors Guild of America, Theater 1
Matt Tyrnauer — who also directed "Studio 54", this year's Opening Night Gala film — presents this dishy and fascinating documentary about the life of Scotty Bowers, gas station attention turned paramour and pimp to the stars. The Golden Age of Hollywood comes to juicy life here, with queer celeb secrets about the likes of Cary Grant, Katherine Hepburn, Spencer Tracy and George Cukor.
"Professor Marston and the Wonder Women"
Friday, July 20, 7:15 p.m.

Directors Guild of America, Theater 1
It's cinematic queer nirvana as out gay hunk Luke Evans portrays real-life Harvard psychologist William Moulton Marston, who was inspired to create girl-power comic book icon Wonder Woman by the female sexuality and empowerment of his wife and their polyamorous lover, Olive Byrne (Bella Heathcote). Angela Robinson, winner of this year's Outfest Achievement Award, directs.
"The Miseducation of Cameron Post"
Sunday, July 22, 7 p.m.
The Theater at Ace Hotel
929 S Broadway, Los Angeles
Outfest 2018 closes with this winner of the Sundance Grand Jury Prize, the bittersweet tale of young Cameron (Chloë Grace Moretz), who — after being caught cavorting with her best friend — is sent to an ultra-religious gay conversion camp. Resistant to "treatment," Cameron, fortunately, finds like-minded spirits in fellow campers Jane (Sasha Lane) and Adam (Forrest Goodluck), and the three form a bond that helps them rise above the intolerance surrounding them.
This year's Outfest will also include perennial favorites like the experimental Platinum section and Boys and Girls Shorts collections, and will mark the return of several outdoor screenings to the Ford Theatres, which had been closed for a several-year renovation. Outfest's Trans Summit will return for its second edition, this year featuring award-winning director and producer Yance Ford as the keynote speaker.
And for the first time, Outfest will include a dedicated Episodic Programs section (highlighting the ever-growing realm of queer series), as well as a special Focus on Taiwan series, showcasing a selection of LGBTQ films from the queer-forward country of Taiwan.
Tickets to all showings can be purchased at outfest.org.
NBC Universal cancels Golden Globe awards broadcast for 2022
NBC Universal announced the network would not broadcast the 2022 Golden Globes awards ceremony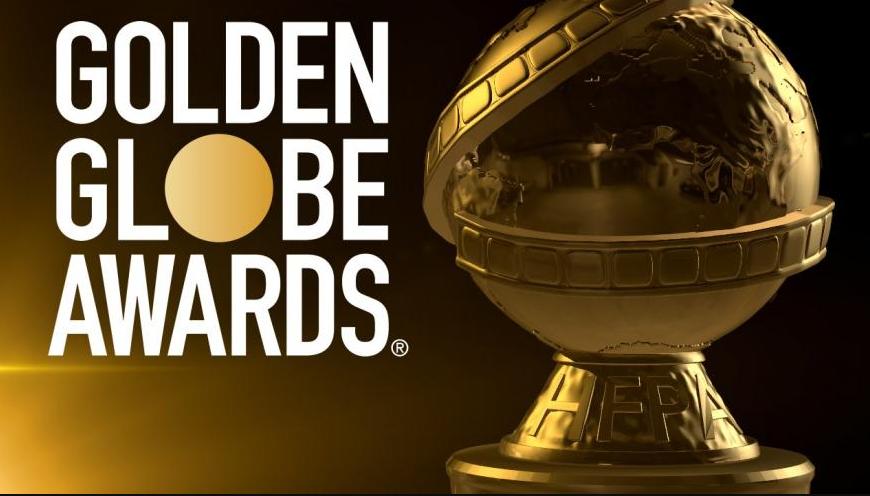 BURBANK – In the wake of an in-depth investigation into the Hollywood Foreign Press Association (HFPA), the organization responsible for the Golden Globes by the Los Angeles Times, which revealed a lack of racial diversity among its voting members and various other ethical concerns, NBC Universal announced Monday the network would not broadcast the 2022 Golden Globes ceremony.
This past February ahead of the HFPA's 78th Annual Golden Globes ceremony, HFPA board chair Meher Tatna told Variety magazine that the organization that the organization of international journalists which covers the film, television, and entertainment industry has not had any Black members in at least 20 years.
Actor Sterling K. Brown, a Golden Globe winner and two-time nominee, posted to Instagram;
Criticism of the HFPA, which puts on the Globes and has been denounced for a lack of diversity and for ethical impropriates, reached such a pitch this week that actor and superstar celebrity Tom Cruise returned his three Globes to the press association's headquarters, according to a person who was granted anonymity because they weren't authorized to speak publicly about the decision, the Associated Press reported.
"We continue to believe that the HFPA is committed to meaningful reform. However, change of this magnitude takes time and work, and we feel strongly that the HFPA needs time to do it right," a spokesperson for NBC said in a statement.
"As such, NBC will not air the 2022 Golden Globes," the spokesperson added. "Assuming the organization executes on its plan, we are hopeful we will be in a position to air the show in January 2023."
NBC's decision comes as Vogue reported that the backlash to the HFPA came swiftly and decisively. Some of Hollywood's biggest studios, including Netflix, Amazon, and WarnerMedia, announced they were severing ties with the organization until efforts were made to increase diversity and stamp out corruption, while a group of more than 100 of the industry's biggest PR firms released a statement in March in which they pledged to boycott the ceremony for the foreseeable future.
The HFPA did not immediately respond to inquiries by media outlets requesting comment about NBC's decision.
In February, the organization said it was "fully committed to ensuring our membership is reflective of the communities around the world who love film, TV, and the artists inspiring and educating them."
"We understand that we need to bring in Black members as well as members from other underrepresented backgrounds, and we will immediately work to implement an action plan to achieve these goals as soon as possible," it said.
HFPA also announced a full timetable through this summer for implementing promised reform initiatives in response to NBC's decision.

"Regardless of the next air date of the Golden Globes, implementing transformational changes as quickly — and as thoughtfully — as possible remains the top priority," the HFPA board said in a statement. "We invite our partners in the industry to the table to work with us on the systemic reform that is long overdue, both in our organization as well as within the industry at large."
Witness to the horrors in Chechnya
It's a film that makes you want to look away but doesn't let you do it.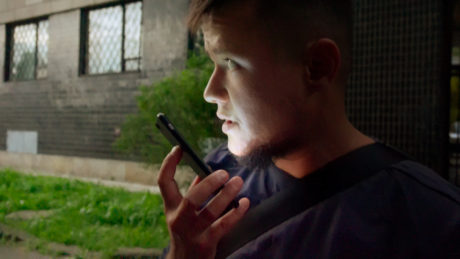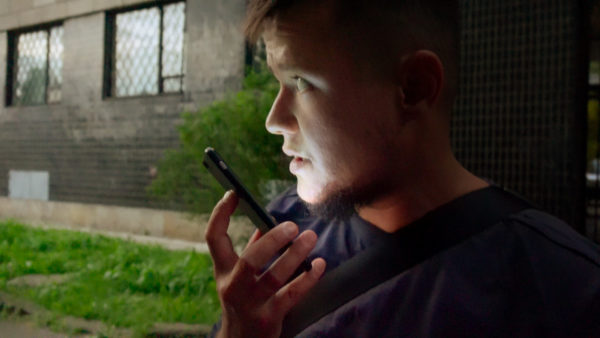 HOLLYWOOD – In an era when documentaries often seem geared more toward a slick and buzzy "docu-tainment" style than to the unfiltered presentation of real-world facts and experiences, "Welcome to Chechnya" blasts you in the face like a gust of icy wind.
A harrowing look at the "underground railroad" that sprung up within Russia to help the victims of the notorious "gay genocide" being perpetrated under Chechen leader Ramzan Kadyrov, it's a film that makes you want to look away but doesn't let you do it. It conveys the unthinkable trauma of living in a constant state of terror while making a desperate, clandestine run for your very life; more than that, it permits us to put a human face – albeit a digitally altered one – on the crisis.
Part of the film's impact undoubtedly stems from its subject matter, but it's at least equally due to the artistry of its director, David France. It's not the first time he's been behind a heavyweight LGBTQ documentary. The longtime journalist made his directing debut with "How to Survive a Plague" in 2012, documenting the early years of the AIDS epidemic with an activist's passion in a film that won him a host of awards and nominations for a several more, including an Oscar.
Now, "Chechnya," which premiered at last year's Sundance Festival and was released by HBO last summer, has made the shortlist for this year's Academy Awards, raising the possibility for a second chance at taking home the coveted statue. Yet Oscar gold was not what France had on his mind when had a conversation with the Blade about the film earlier this week. Rather, he wanted to discuss the people it's about.
France, like everyone else, had been appalled by the tales coming out of Chechnya in 2017. "We all read the stories," he tells us now, "but it wasn't until I read Masha Gessen's New Yorker piece about the work that ordinary Russians were having to take upon themselves that I became really fascinated."
He is referring to the network of LGBTQ activists that mobilized in the absence of outside help to extract refugees in daring escapes, hide them in safe houses across Russia, and work with groups around the world to get them out of the country. In "Welcome to Chechnya," he follows a handful of these accidental heroes, as well as several of the survivors they protect, as they orchestrate and enact spycraft that would be right at home in an episode of "The Americans." In the process, he shines a light on more than just the atrocities being committed against queer people in Chechnya. He also illuminates a level of courage that most of us have never had to muster up.
"That's what drew me in," France says. "The fact that ordinary citizens took it upon themselves to intervene, to try and save lives, while the rest of the world was doing so little about it."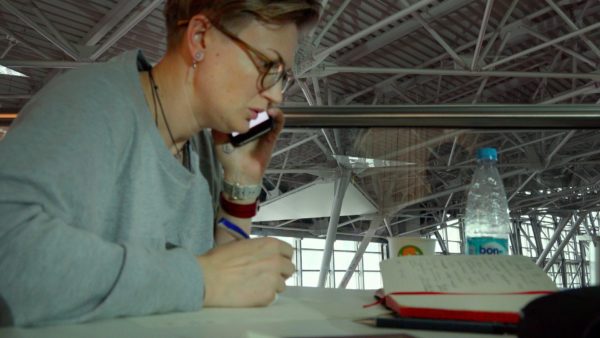 "It's not like they had been already doing this work," he explains. "Olga [Baranova, one of the activists who appears in the film] was running a community center that had an annual arts fair – that's the extent of her training for the kind of cape-wearing heroics that you see her carrying out."
With his cameraman and producer Askold Kurov, France spent months in the underground, chronicling the efforts of the activists and the stories of the survivors under their care, and getting plenty of first-hand experience with the kind of fear under which they had to willingly chosen to live, day after day.
After all, getting out of Chechnya wasn't enough to make anyone safe; Chechen authorities were willing to stop at nothing to make sure nobody had a chance to expose what was going on, up to and including tracking down, recapturing, and maybe even killing any potential witnesses – and anyone who stood in the way was putting themselves in peril, too.
"I remember going on one of the extractions," he relates. "We were getting ready to make a run with a couple whose location had been found out. We had only a few hours to get them to the airport, and then we got word of a rumor that a group of assassins had been dispatched to prevent them from leaving the country. We had one bodyguard, with one sidearm, with us.
"That kind of unbelievable peril is what hung over, and what still hangs over, every aspect of the work these ordinary Russian activists have taken on for themselves."
It's also what made it a challenge to film the refugees, for whom anonymity was a matter of life or death.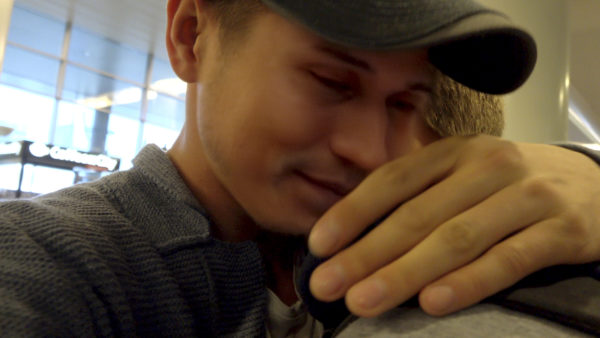 "I wanted to show what they looked like," he tells us. "The pain that they wore on their faces, the hope – and certainly the fear. And most of them wanted the world to know what had happened to them, to expose these crimes – but they also understood what it would mean for them and their families if they stood up publicly and revealed their truths. They were terrified, and here I was asking them to let me film them anyway and then figure out how to solve this problem later."

There is still a touch of awe in his voice as he says, "Remarkably, a couple of dozen people agreed to let me do that."
He continues, "There were people, of course, who couldn't take that leap with me. There was one person who was nervous even about me filming other people in the shelter. These were people who had just escaped the most horrific abuse and torture, and violation from their own families. They were hiding from their brothers and their uncles, from their own fathers. That dislocation of familial love was so traumatic to everybody there that some of them were just on a very sharp edge – unable to reckon with the past, unable to find security in the present or see hope in the future. You see that in the film with one of them, who even attempts suicide. For those people, it was a difficult arrangement to have me shooting even on the other side of the shelter house. I understood that and I tried to be very respectful."

The challenge of maintaining privacy would eventually be surmounted by new, state-of-the-art identity protection software, a high-tech touch that France – savvy storyteller that he is – was able to parlay into one of the film's most dramatic and unexpected moments. A considerable amount of screen time in "Welcome to Chechnya" is devoted to an anonymous refugee who has escaped from his tormentors into the network, where he is reunited with his family and his boyfriend of ten years; a turning point comes when, despite being poised for removal to another country, he chooses to go public with his story and make an official complaint to the Russian government.
As he makes that decision, the false features realistically rendered over his real ones melt away before our eyes, revealing his unaltered face – and with it, his true identity. It's a powerful effect, and it's our official introduction to Maxim Lapunov, whose subsequent appearance before a Russian court to tell his story is captured in the movie. Unsurprisingly, his claims are dismissed, and the need to get him and his loved ones out of the country becomes even more imperative.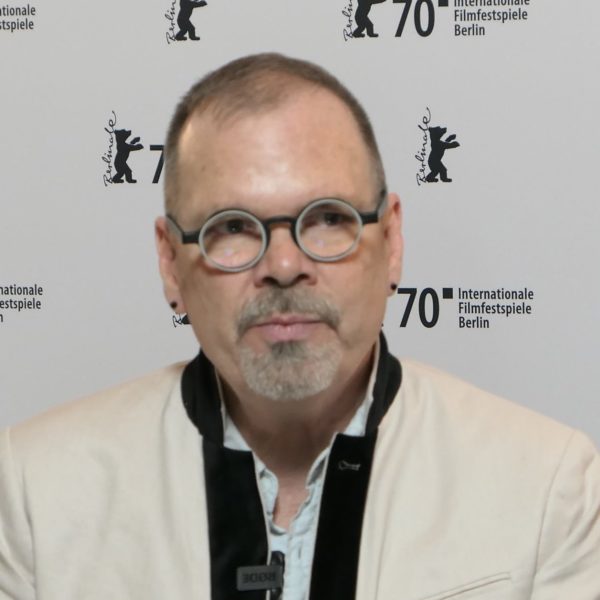 In talking about Lapunov, the awe returns to France's voice. "Maxim's moral courage is unmatched. It was really clear that his life was going to be fucked up for the foreseeable future, no matter what he did. The courage that he showed was the courage to throw his body in the way to make sure that other people don't get treated the way that he was treated – to save people's lives. He could have gone anywhere in the world, and just nursed his post-traumatic memories in safety, but instead he went back into the fire.
That was remarkable. I watched him make those decisions, I watched him take on that risk, I watched him bring his family along on that journey and win their allegiance in these choices – these are human dramas like you see in Hollywood films that actually are taking place in the queer battle against the crimes in Russia."
He segues into a similar expression of respect for David Isteev, another activist prominently featured in "Chechnya."
"When you look at his face, you just get this incredible sense of high alert and of moral purpose. It makes me think of the stories we have heard from the Holocaust, of citizens who would otherwise have been untouched who reach into some deep reserve to do something. That's him. And being in the presence of that was one of the most remarkable experiences of my life."
If it sounds like he has bonded with his subjects, it's because he has. Being embedded in the shelter network for such an extended period of time, he and Kurov became part of the underground themselves. "We were no longer visitors from outside," he says. "We were experiencing what they were. I spent nights full of terror inside those safe houses, when rumors were flying about people who might have been seen, locations that might have been revealed, dangers that might have been heightened – I felt that with them. We huddled together, and, in a way, I became part of their journey.
"I do feel personally attached to those people having been through that with them. It's something like the bond of warfare that you read about. I would do anything for David. I would do anything for Maxim and his family."
The real emotion apparent in these professions of kinship is surely one of the reasons why the documentarian is still, more than six months after his film's debut, eager to talk about it. The people with whom he developed these strong bonds are still very much at risk.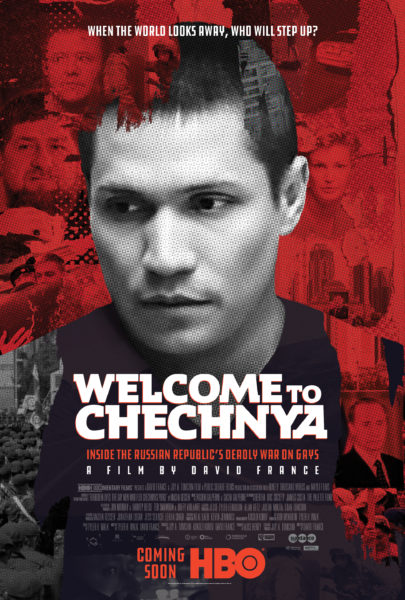 The biggest horrors in "Welcome to Chechnya" are only glimpsed briefly in dark and blurry videos intercepted from the web by the network, or described in the stories of torment, humiliation and brutality told by the survivors, but they cast a dark enough shadow over the imagination to make us want to believe they are safely in the past.
Unfortunately, as France is quick to remind us, LGBTQ persecution in Chechnya is still very much "an ongoing humanitarian crisis." Just last week, two refugees were kidnapped from the network by Russian authorities and returned to Chechnya, an incident that brought the situation there back into the headlines.
"These were two very young men, one of them twenty, and the other seventeen – not even a man," relates France. "They had been abducted last summer in Chechnya and tortured, they barely got out alive. They were rescued and extracted by the network and were being held in a safe house while the work was being done with foreign partners to try and get them out. Now they are back in detention in Chechnya. It's a very volatile situation."
Yet it's also a situation in which, perhaps ironically, he sees a hope that has been scarce for the past four years.
"The United States, in this new administration, has expressed great concern for those two kids and demanded information on their safety," he points out. "The European Court for Human Rights has demanded access to them, and safe passage for them to get back to the safe house where they were being held."
For him, it's a call to action. "The Russian LGBT network is on the ground, still fighting this fight," he says. "We can urgently throw our voices behind their efforts with regard to these two youngsters – we could save their lives. There are petitions, but that's not enough. We know from watching these activists' work that it's essential, it's extensive, and as you can imagine, it's costly. They cannot raise money within Russia, so they've asked people who see the film to help them by donating.
There's a donation page on the movie site. We've just watched almost $200,000 move through there, in the six months since the film came out, and that money goes to the Moscow Community Center, Olga's group that runs the shelter system, to the Russian LGBT Network that does the extractions and runs the global hotline for the crisis – and it also goes to Maxim and his legal case, which is still percolating through, and showing great progress in, the European courts.
"So, I think there's hope, but we have to act urgently. I think what's shocked us all, in the last few years, is how easily we can lose ground. All this progress that we've made over the last thirty or forty years can be reversed in a heartbeat, and that's what's happened in Russia, and Russia has led the way in this dramatic reversal of queer progress, all across Europe. It's going to take a lot of people coming together internationally to stop that, but it is possible."
He's a realist in his expectations, though. "We can't hope for is regime change in Chechnya or in Russia. Those are not practical, immediate goals. But we can force Ramzan Kadyrov in Chechnya to stop this. He is a puppet of Putin's. If we make it politically untenable for Putin not to intervene there, then he will lift up the telephone and say to Kadyrov, 'Stop it.' That's all that it takes. It's that simple. We haven't gotten there because we haven't had the kind of global leadership that can bring collective pressure on Putin to do that. I think we're in a place where we can now.
"Even just watching the film is an important step. The Russian government has said repeatedly that this is not happening, that there's no evidence, even – ridiculously – that there are no queer Chechens. They say that no one has come forward, but Maxim did that, officially, and they rejected his claims. The people protected by the digital technology we deployed in the film have also spelled out their stories, so they are witnesses. And we're all witnesses, now."

The passion creeps back into France's voice as he recalls, "That was my promise to the people in the network, when I said I wanted to film with them, that I was going to help make this so that everybody in the world knows what's happening.
"Anybody who sees the film becomes a witness, and it becomes an act of resistance just to talk about what you see in it."
A Trans superstar of South Pacific music- I'm Moshanty
"I am one of the strong voices of this beautiful country of Papua New Guinea for my transgender community."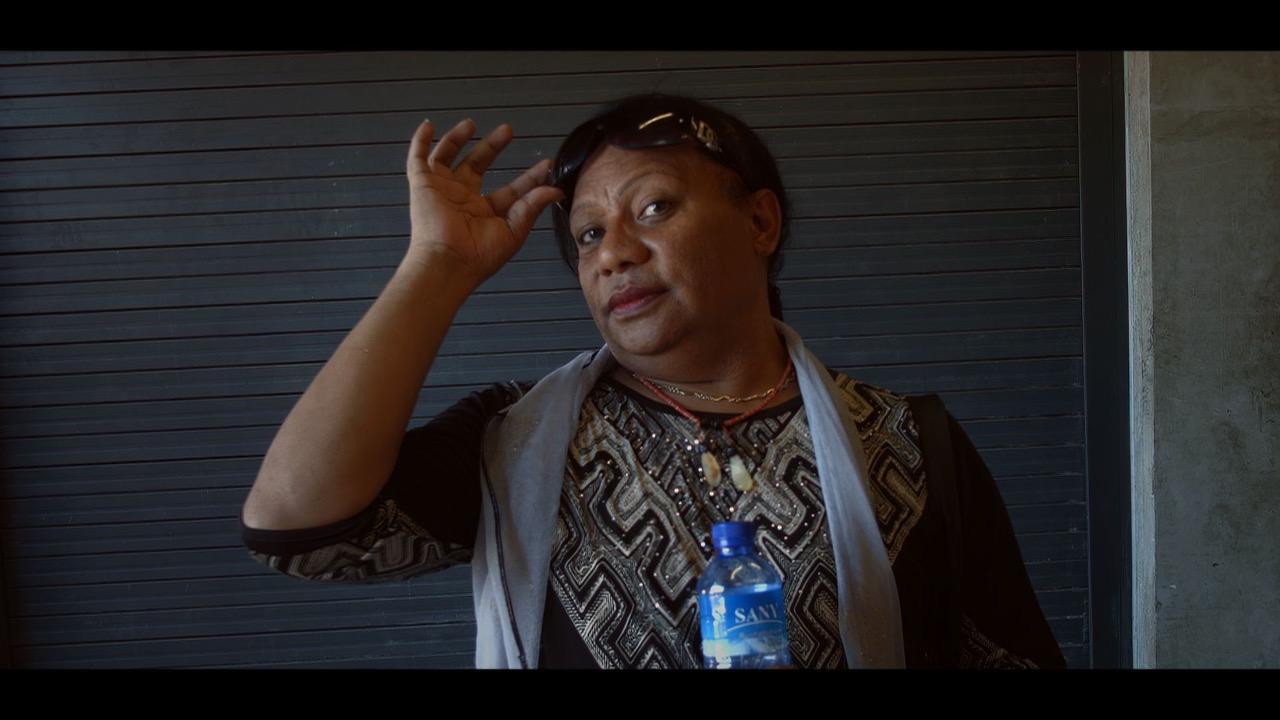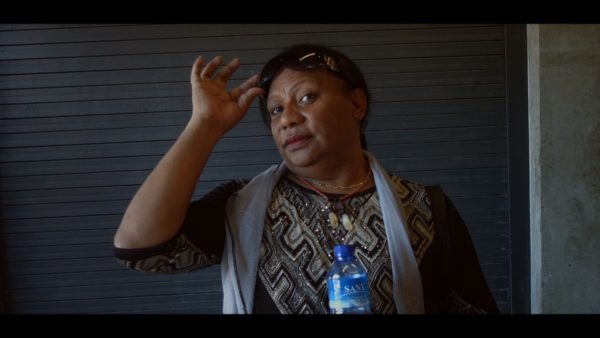 Papua New Guinea has earned its nickname as the 'Land of a Thousand Cultures' based on the fact that it is made of more than 600 beautiful islands, atolls and coral reefs, with populations speaking over 800 different languages.
But for veteran LGBTQ filmmaker and longtime U.S. State Department Arts Envoy, Human Rights Ambassador, Cultural Affairs expert and film documentarian Tim Wolff, a chance encounter led to the incredible story of a transgender music superstar and Papua New Guinea national hero Moses Moshanty Tau.
Speaking with the Blade this past weekend, Scott detailed the background of his film which is now available to stream on Amazon Prime and iTunes.
"In 2017, I met a legend at the very end of a trip to document the lives of LGBTQ persons in Papua New Guinea. Moses Moshanty Tau was a superstar of South Pacific music and an out trans activist. I was able to record her most lucid interview and her last live performance before she passed away on her 50th birthday, during editing and plans to return to PNG to shoot for weeks," he said.
Wolff described the encounter as one of hoping that both his battery and SD Memory Storage card would last on what proved to be a hot and educational journey crammed into a full van with the windows rolled part way up and no air conditioning bouncing along the dusty highway.
"I had five hours of battery life left and only one camera SD card, so it did present a challenge," he noted.
"I had to make both an introduction to and a eulogy for an activist and hero to millions of people, from 3 hours of footage." he said.
"For the effort it took to shoot and edit, for the human rights progress and activism that it might hopefully inspire and to preserve the memory of Moshanty for viewers in the years to come, I'm glad that I had the opportunity especially since Moshanty had died before I had a chance to spend more time documenting her story."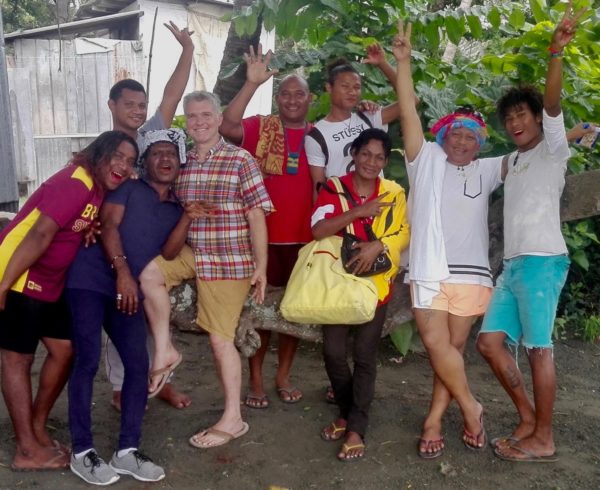 When he returned to his home in Massachusetts, Wolff edited the film he had shot along with footage from available various YouTube videos, producing the 57 minute feature.
I'm Moshanty. Do You Love Me? begins with a pitch black screen with the words "Newsreel footage from the exploitation of colonial Papua New Guinea."
This footage showed clips from the past describing the people of Papua New Guinea as a "hostile and primitive people." In the past, the people from Papua New Guinea were depicted as "uncivilized." The narrator of the clips at the beginning of the documentary says, "Our imagination thrills at the thought of the great changes destined for them in the years to come."
These changes were described as becoming "commercially civilized." Although there are people who view Papua New Guinea in this light, the documentary highlights the bright parts of Papua New Guinea's culture as well as the problematic parts that deal with homophobia and transphobia.
The film kicks off with some statistics: "Papua New Guinea is one of the world's worst places to be a woman' with over 70% of women and girls reporting that they experienced domestic and sexual abuse before the age of 15." Though women are treated unfairly, there is a stark difference between the way ciswomen are treated and the ways in which trans women are treated.
"Trans women are the most likely to be denied education or employment and living under the greatest possible threat of robbery, rape and murder," the film points out.
"There is one transgender woman who is beloved by nearly all of the eight million plus residents of Papua New Guinea, Moses Moshanty Tau." The documentary narrates her life story.
At an early age, Moshanty grew up with parents who were pastors, and although one might jump to the conclusion that pastors in Papua New Guinea might be against Moshanty coming out as trans, the documentary shows her parents as being caring and loving. Moshanty's mother says, "The scriptures say "do not judge." Moshanty commented on people preaching hate by saying, "If there is no love, what's the point of preaching about love on the pulpit if you have all that hate in you?"
Moshanty capitalized on her voice by becoming a musician and songwriter. Growing up with pastors as parents, Moshanty was a singer at her church growing up which inevitably led to her becoming a star in Papua New Guinea for her voice. Moshanty said, "….'97, '98, '99. I was number one in all parts of PNG [Papua New Guinea]."
Although Moshanty is a performing artist, she is also an advocate. "I am an advocate, " Moshanty said, " and I am one of the strong voices of this beautiful country of Papua New Guinea for my transgender community."
The film follows Moshanty closely and the transphobia that people in her nation face. Discussions run from the criminalization of being LGBTQ+ to videos of trans women being beaten and robbed are all shown in this documentary. While it may seem that transphobia runs rampant, there are groups and communities that are accepting and serve as safe-spaces.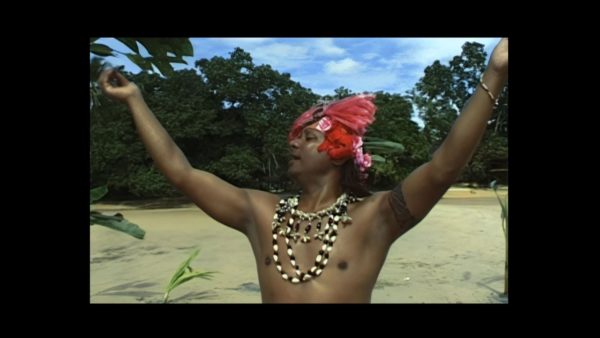 Moshanty was eventually diagnosed with lung cancer which led to her inability to sing, but that didn't stop Moshanty from raising money to help people with illnesses. Eventually, Moshanty died at age 50 from cardiac arrest. Although Moshanty passed away, the impact that she left behind was incredibly memorable.
Since graduating from the California Institute of the Arts Directing for Theatre and Film program, Wolff has traversed the globe filming documentaries ranging from a documentary about the criminal U. S. deportees of Port-au-Prince in Haiti to a documentation project of LGBT personal histories in Costa Rica and co-produced, with the U. S. Embassy in San Jose, a short documentary on the status of LGBT equality and freedom in Costa Rica. 
In March 2016, Mr. Wolff traveled to Vietnam, for the U. S. Embassy, Hanoi. While in Hanoi, he produced the short documentary "A Family in Vietnam" from an interview with U. S. Ambassador to Vietnam Ted Osius, his husband Clayton Bond and their two adopted children. The resulting documentary reached 100,000 views in the first ten days of its being posted on the Embassy's website and the Ambassador's personal Facebook page.
In October, 2017, Mr. Wolff traveled to Papua/New Guinea at the invitation of the U. S. Embassy in Port Moresby. There he documented the transgender communities in the villages of Hanuabada, Goroka and Hula for the purposes of a short documentary. He conducted workshops at University of Papua New Guinea, The American Center in Port Moresby and at the Center for Social and Creative Media, University of Papua/New Guinea, Goroka.
In October of 2018, Wolff returned to Papua New Guinea to screen 'I'm Moshanty.' The movie showed at the Human Rights Film Festival of 2018 and 2019, in Goroka, Madang and Port Moresby, PNG.
In February, 2020, Mr. Wolff traveled to Turkey at the invitation of U. S. Mission Turkey, to screen the Moshanty documentary at the Pembe Hayat Kuir International Film Festival in Ankara and Istanbul. While there he again conducted workshops on independent filmmaking at the Istanbul Experimental Film Festival, The Istanbul Cinema Network and MEF University in Istanbul.
I'm Moshanty. Do You Love Me? is available now in Amazon Prime and iTunes.