Urban Pride celebrates a new generation of Black LGBTQ Pride for all
Identity and the melting pot of modern Los Angeles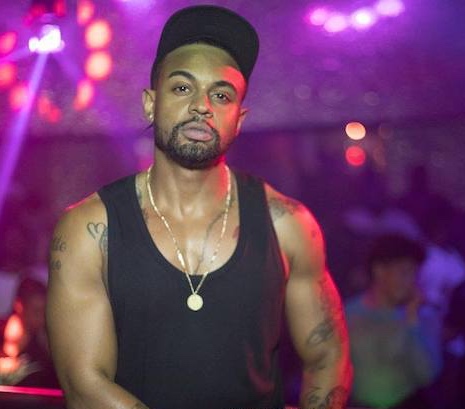 Brandon Anthony is an outside-of-the-box thinker.
Urban Pride is his passion project, and as its event promoter, he wants to make sure everyone who loves urban culture and hip-hop music feels absolutely included.
Urban Pride has become this year's most highly anticipated LGBTQ event among young African American and Latino people and is one of the largest urban, hip-hop Pride events in Los Angeles and SoCal.
Anthony has worked as a program and talent coordinator on the Christopher Street West, LA Pride for several years, and took over promoting Urban Pride three years ago.
He says he chose the term Urban for the name with intention: he wants to remove race from the event and focus simply on a Pride based hip-hop culture.
"Growing up I always felt I was too straight to be gay and too gay to be straight. I was too black to be white and too white to be black. I just adjust and adapt," Anthony says.
He says it's important to him the event removes color because it's more welcoming to everyone who enjoys urban culture. Also, the name "looks and sounds great for sponsorships," he says.
A local nightlife impresario behind some of West Hollywood's big recurring club nights, including Starboy Sundays at Rage and ACCESS at Villa Lounge, Anthony grew up in the Ninth Ward in New Orleans, Louisiana. He's a proud African American/Creole of Haitian descent, which gives him an intimate understanding of America's melting pot.
His plan for this year's Urban Pride aka "Summer Bash 2018," happening on the same weekend as the many Black Entertainment Television (BET's) events, is to offer a place where the young, hip and often brown LGBTQ kids can come out and party.
"BET weekend generally offers a lot of events that non-celebrity people can't easily get into," Anthony told the Los Angeles Blade. He says he'd like Urban Pride goers to have a place where they can go and celebrate their culture.
Traditionally held on the Fourth of July, this year Urban Pride will kick off the Friday before, on June 22 as the 4th falls on a Wednesday.
Anthony is well aware of the issues facing gay men, particularly gay men of color. He says it's vital for the event to be fun, while still addressing the issues of HIV, it's stigma and mental health. According to the CDC, African Americans account for a higher proportion of new HIV diagnoses, those living with HIV, and those who have ever received an AIDS diagnosis, compared to other ethnicities. In 2016, African Americans accounted for 44 percent of HIV diagnoses, though they comprise 12 percent of the U.S. population.
"Racism, homo-negativity and the experience of violence and discrimination contribute significantly to mental disorder burden and morbidity in this community," Louis F. Graham, lead study author and a Kellogg Health Scholars postdoctoral fellow in the School of Public Health at the University of Michigan in Ann Arbor told Black Radio Network.
Thirty percent of men in the study reported depression and 33 percent reported anxiety, which is higher than rates for people in the general population – with 95 percent of study participants experiencing them at least once in the last year.
Anthony says, "You can enjoy urban culture, but let's not forget why we do this. I may have not experienced racial profiling, but I have experienced friends passing away from HIV."
Jeffrey King, founder of In The Meantime Men's Group, a 20-year-old non-profit community service organization for gay black men, says club promoters like Anthony are keeping things alive when it comes to providing a space for young, black LGBTQ to come and party.
King says he believes Anthony is one of the few who's been able to get in the door, represent the community effectively, and is doing a great job of getting black talent involved in Pride, and most importantly he's bringing the kids into the mainstream Pride.
Anthony says he just wants to create an event that "really means equality." A place he says, where no one feels left out of experiencing the weekend.
The event kicks off Friday, June 22, with a party from 10 p.m. to 2 a.m., at the Hard Rock Café in Hollywood (6801 Hollywood Blvd.), with a special performance by Superstar Trina.
For those early-bird folks, Urban Pride offers a "Day Party," Saturday, June 23rd, at Boulevard3 (6523 Sunset Blvd.) from 2 p.m. to 6 p.m.
Saturday night, there's a special performance by 702 at the Roxy Theatre (9009 Sunset Blvd.) from 10 p.m. to 2 a.m.
Lastly, Sunday, June 24th, party kids can let loose at Rage (8911 Santa Monica Blvd.) in West Hollywood from 10 p.m. to 2 a.m., with a performance by City Girls.
All Access passes for the entire weekend are $75 dollars. Individual Location General Admission Tickets are $20. Individual Location VIP Passes are $30.
Brandon Anthony's Urban Pride event kicks off Friday, June 22 at the Hard Rock Café in Hollywood, with a special performance by Superstar Trina. Day Party Tickets are $15.
Ellen Degeneres sits down with NBC's Savannah Guthrie
Ellen chats with Savannah Guthrie on Today about her leaving daytime television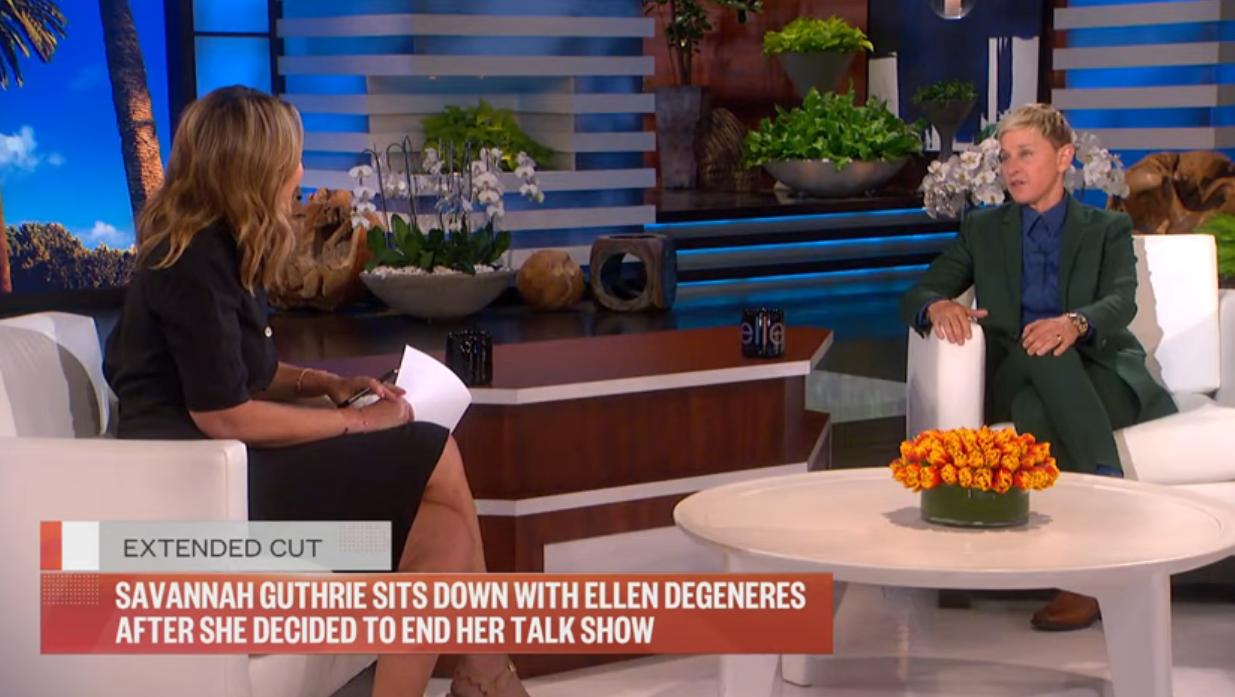 BURBANK – Ellen DeGeneres announced yesterday that she will end her talk show after next season. NBC's Savannah Guthrie speaks with DeGeneres Friday about the decision, which comes 10 months after DeGeneres faced accusations of allowing/running a toxic workplace.
WATCH:
Ellen discusses her departure with Oprah Winfrey
The two powerful women television celebrities shared how each came to the decision for their shows to end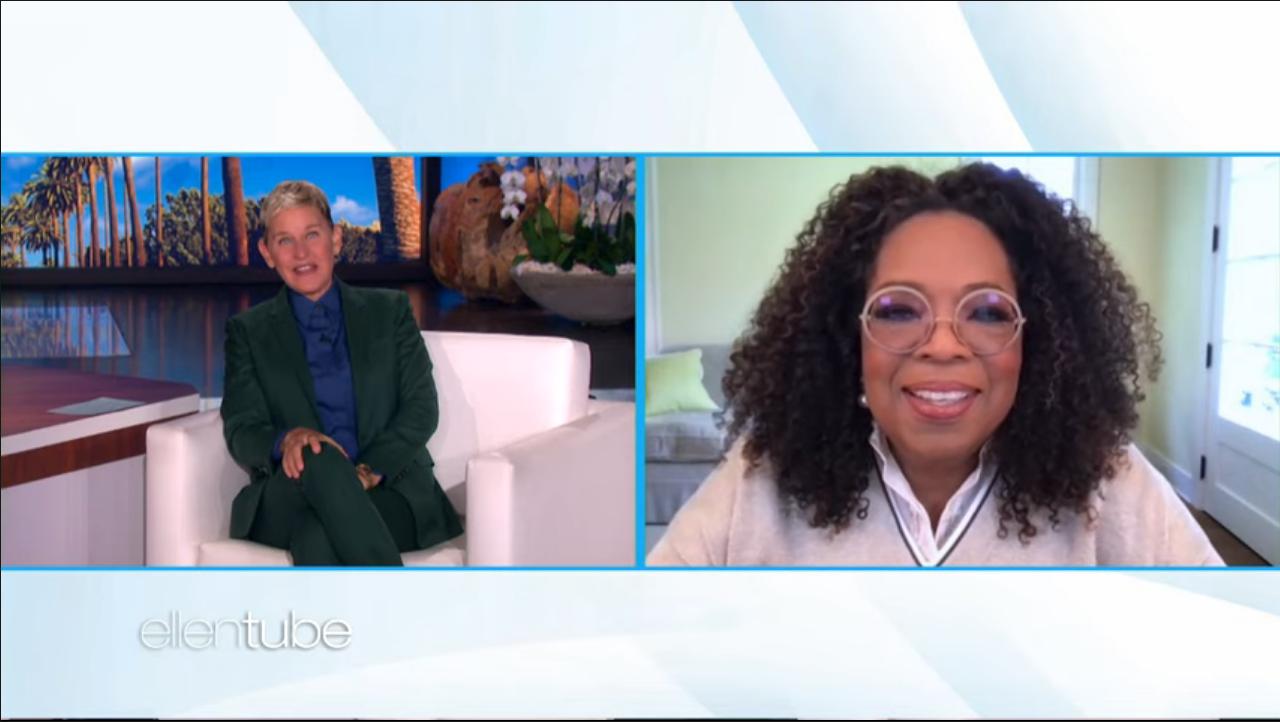 BURBANK – After Ellen DeGeneres announced she would be ending her talk show with Season 19 this week, she had a discussion with invited special guest Oprah Winfrey on Thursday, whose iconic talk show wrapped in 2011 after 25 seasons.
The two powerful women television celebrities shared how each came to the decision for their shows to come to an end, and Winfrey divulged what she misses about her show, and DeGeneres revealed what she will miss about hers.
Winfrey also talked about her new Apple TV+ mental health docuseries "The Me You Can't See," which she co-created and executive produces with the Duke of Sussex, Prince Harry.
WATCH:
Instagram unveils pronouns for its users to define themselves
Recognition and respect of our pronouns can make all the difference for our health and wellbeing especially to LGBTQ youth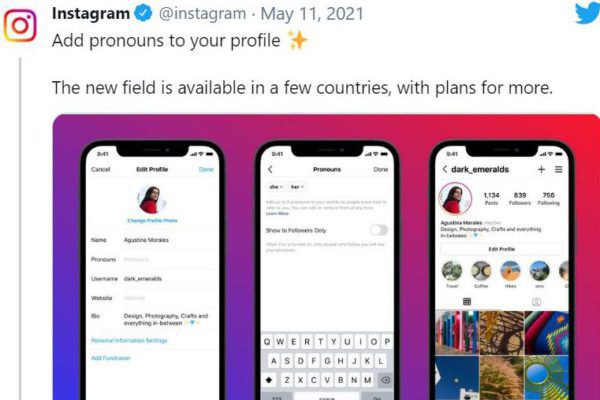 PALO ALTO, CA. – Instagram rolled out a new feature for its platform users in the U.S., U.K., Canada and Australia Tuesday with "plans for more" in other countries the social media giant said. Users will now be able to select their preferred profile pronoun from he/him, she/her and they/them. Once selected, the pronoun preference will appear in small gray letters next to their username.
LGBTQ social media influencers and others including LGBTQ+ advocacy groups have embraced the change in multiple threads on Twitter and on the Instagram platform.
"Pronouns matter, and adding inclusive pronouns to a contact form is more than just a demonstration of allyship," GLAAD president and CEO Sarah Kate Ellis said in a statement sent to NBC's TODAY show in January after the White House updated its contact form on its website to include gender-inclusive pronouns and prefixes.
"Research has shown that recognition and respect of our pronouns can make all the difference for our health and wellbeing — especially when it comes to LGBTQ youth," Ellis said.
A poll conducted last summer by The Trevor Project, an LGBTQ suicide prevention and crisis intervention organization, found that 1 in 4 LGBTQ youth use pronouns or pronoun combinations that fall outside of the binary construction of gender.
Although 75% of youth use either he/him or she/her exclusively, 25% of LGBTQ youth use they/them exclusively, a combination of he/him, she/her, or they/them, or neopronouns such as ze/zir or fae/faer.
Nearly two-thirds of LGBTQ youth who use pronouns outside of the binary opt to use combinations of he/him, she/her, and they/them. This included pronoun usage such as "she and they" or "he and they," as well as using "she, he, and they" to express the nuances of their gender.
ICYMI: now you can add pronouns to your profile💜

Add up to 4 pronouns and edit or remove them any time. You can also choose to display pronouns to only people who follow you. pic.twitter.com/KRc76qm5vZ

— Instagram (@instagram) May 12, 2021