Gerald Garth humbled by All Black Lives Matter march
But there's more work to do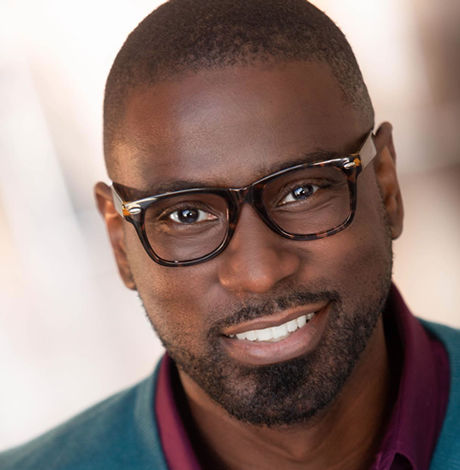 Gerald Garth was "a little exhausted" but "feeling very good" after the unexpectedly massive, hugely successful All Black Lives Matter march on June 14.
Garth, director of operations at The AMAAD Institute, and Urban Pride founder Brandon Anthony, created the Black LGBTQ+ Action Coalition that essentially saved the soul of LA Pride after criticism of past racism stymied Christopher Street West and plans for this year's Pride parade and festival.
The controversy seemed to dissipate after the marchers took over Hollywood Boulevard, where the first CSW Pride parade first occurred 50 years ago, swarmed Sunset Boulevard and gushed onto Santa Monica for an event that simultaneously exalted LGBTQ people and reconfigured Black trans people from outsiders into Black and LGBTQ history.
50 years after the first celebration of the Stonewall Rebellion, All Black Lives Matter underscored the oppression against trans people of color, including the epidemic of murders. At the end of this march was an unexpected trans flag painted at the intersection of Santa Monica Blvd and San Vicente in West Hollywood and while the flag subsequently caused something of a controversy, when marchers arrived it seemed like the exclamation point at the end of an emphatic sentence!
Garth says he feels humbled by the experience.
"The first word that comes to mind is it's so humbling, sort of moving, with this work," Garth tells the Los Angeles Blade. A number of great individuals and collaborators intentionally created an event "to really amplify and highlight individuals who have helped to make this work possible…to really create and carve out a moment in history. It's just been really, really humbling. I'm very grateful."
At the same time, Garth, 37, feels the weight of accountability and responsibility. "I live by the phrase, 'To whom much is given, much is required.' And even though this March was a beautiful monument on a momentous occasion, this is not the end. There's a great deal to be done going forward."
"One of the points that's really important to me, and the group at large, was to really look at how Black people and people of color, and more particularly, Black trans people and other trans people – such as Marsha P. Johnson and Sylvia Rivera — really were the catalyst for what we recognize today as the start of the Gay Liberation movement," Garth told the Los Angeles Blade after the march. "I consider it a responsibility to ensure that those individuals aren't forgotten. Of course, we're still fighting for a number of liberties. But we're still taking time to honor and celebrate them."
There is an opportunity for more. "So, we talk about violence and lack of resources and the need for policy change, as it relates to Black people. But for folks who live in those spaces in the middle being Black and LGBT, they are definitely disproportionately represented in those spaces."
Garth was a leader in the Black and LGBTQ communities before he arrived in Los Angeles seven years ago. "Most of my work has really been centered around inequity and allocating resources," often work that has gone unrecognized.
But Garth is committed to the cause and to working in solidarity with others to tackle structural inequities.
"We're definitely moving forward with a number of round tables and town halls designed to look at some of the unique concerns that had been voiced as we were moving into the March," Garth says. "So particularly, addressing some of the issues around historical racism within LGBT and LGBT-serving organizations, looking at how we're building an effective strategy to engage new leadership and also looking at how are we creating opportunities for these new leaders, as well."
Garth says they are committed to looking at what effective collaboration would look like and intend to work with local leadership and other leadership at "how we're surviving and develop strategies to really look at structural and institutional change."
Garth says he and members of the Black LGBTQ+ Action Coalition (BLAC), including Black trans artist Luckie Alexander, intend to work with LA City Councilmember Mitch O'Farrell's office on how to preserve the All Black Lives Matter art installation on Hollywood Boulevard.
"I'm so honored to have collaborated with Rick and Trailer Park Group and Councilmember O'Farrell's office to install my design on Hollywood Blvd," said Alexander, who collaborated on the design of the art installation. "The art piece spoke to the intersections of being Black, sexual orientation, and gender identity that are included in this racial movement. It speaks volumes to the commitment our city has regarding inclusion and equity for the Black community, especially our queer and trans community of color.  As a Black transman, our specific community has been continually overlooked and this gives me hope that we will continue to be heard here in Los Angeles. Hopefully we will also take the lead, as we always do, in creating that similar change across the country."
"BLAC is centered on effective partnerships designed to bring visibility and action to the unique needs of Black LGBTQ+ communities. Efforts like this, designed by BLAC member, Luckie Alexander, and in collaboration with Councilmember O'Farrell's office, Trailer Park Group, and all other partners and individuals that came together to make this happen is true proof of collaboration. And for a new installation of some kind to live permanently becomes a symbol not just to the city, but to the world," said Gerald Garth and Brandon Anthony, co-founders of BLAC & lead organizers of the All Black Lives Matter march.
Fed up, LA moves to require proof of vax for indoor dining, bars, gyms
"Enough is enough already. Hospital workers are exhausted, moms are tired, and our kids cannot afford the loss of another school year"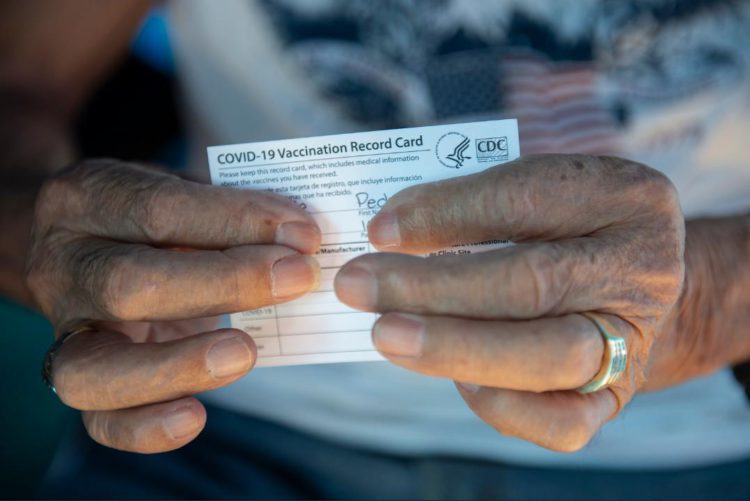 LOS ANGELES – Los Angeles City Council President Nury Martinez and Councilman Mitch O'Farrell (D-13) on Wednesday introduced a motion to the council that will require vaccine proof indoors at restaurants, bars, gyms, stores, spas, movie theaters, concert venues and sporting events.
"Enough is enough already," Martinez said in a statement. "Hospital workers are exhausted, moms who have put aside their careers are tired, and our kids cannot afford the loss of another school year. We have three vaccines that work and are readily available, so what's it going to take?"
There has already been over a dozen LA eateries that have enacted Vax-Proof required for entry including several in West Hollywood, Santa Monica, Downtown, and across the city.
Today I introduced legislation with @MitchOFarrell to require proof of COVID vaccination to enter indoor public spaces throughout the City of LA.

So many Angelenos stepped up and did their part. They shouldn't be penalized with closures by those unwilling to do theirs. pic.twitter.com/ebj0phJ5wZ

— Nury Martinez (@CD6Nury) August 4, 2021
Hard-working Angelenos, their customers, and the general public deserve to be safe in public spaces. The vaccines are our most effective form of protection.

The time to act is now.

— Mitch O'Farrell (@MitchOFarrell) August 4, 2021
The motion calls for the L.A. City Attorney to prepare and present an ordinance and to report back on how businesses can comply with the measure.
City Attorney Mike Feuer, a mayoral candidate, on Tuesday also sent a letter urging the Los Angeles County Board of Supervisors to require proof of vaccination for certain indoor activities, including those listed by the LA City Council members in Wednesday's motion.
Delivering justice and equity, Jasmyne Cannick has 'the receipts'
This fight is about getting justice for Ed Buck's victims & also calling out all of the people along the way who failed them & enabled him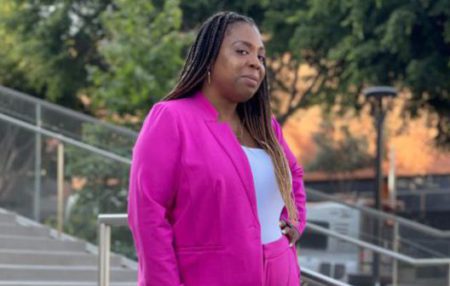 LOS ANGELES – In the world of popular culture the use of the slang phrase 'has the receipts' translates to bringing proof that someone was/is lying. Conversely it also is used to define that a person is being genuine.
Over the past several years as the crimes committed by West Hollywood resident and political activist Ed Buck, as he preyed on Black men were made public, the person holding the receipts was journalist turned advocate Jasmyne Cannick.
Frustrated and angered by what she perceived as lack of serious engagement by local law enforcement in the initial stages of the investigation into the death of 26-year-old Gemmel Moore, Cannick rallied the community and publicly called out law enforcement to take more aggressive action.
She orchestrated and led a grass-roots effort to get the criminal justice system of Los Angeles to listen to Gemmel's mother LaTisha Nixon's plea for justice. She used Gemmel's own words, written in his journal to alert authorities to the depths of the debauchery occurring inside that second floor flat in West Hollywood. She pleaded with law enforcement including the District Attorney for the County of Los Angeles Jackie Lacey to take action.
Her activism and fueling the rage of the greater community finally received the attention of Federal law enforcement and action that culminated in Buck's arrest and the trial.
She stood by the families even as to the horror of many, another Black man died nearly two years after Gemmel (2017) in January of 2019 and like that young life snuffed out too early, Timothy Dean, 55, was found deceased on the trash strewn floor of Buck's flat.
"The lives of Black gay men matter — no matter if they're homeless, survival sex workers or escorts — this is a case that transcends race, class, wealth. Our lives matter, our community matters, and just because someone is unhoused, an addict, may be a survival sex worker, or an escort, or HIV positive does not mean their lives don't matter and we should look the other way when they show up dead in a white Democratic donor's home." ~ Jasmyne Cannick.
In her owns words Cannick writes after the jury delivered guilty verdicts on nine separate federal counts; "It's been a long four years on this road for justice–justice that a guilty verdict would be but one small part off. Real justice is making sure that this never ever happens again. We can't do that with the enabling parties still acting like Ed Buck didn't happen"
She adds, "Ed Buck only got away with it for so long because he was white and because we still don't believe Black victims–even when they tell us what happened to them.
Gemmel Moore told us in his diary, "Ed Buck is the one to thank, he gave me my first injection of chrystal [sic] meth. It was very painful."
Buck was not all that he was portrayed as in the media, but he parlayed his influence, funneled through donations from others, and did ingratiate himself into the Democratic party in California over the years. There is plenty of photographic evidence to substantiate those claims to fame showing Buck rubbing elbows with politicians from all quarters.
Worse though was that rumours of Buck's fetishes were well known and yet even after the death of Gemmel Moore there seemed to be a collective shrugging of shoulders and zero calls for accountability. Cannick however, wasn't having it.
"Former district attorney Jackie Lacey was sitting on a mountain of evidence and still did nothing to prosecute Ed Buck for the deaths of Gemmel Moore and Timothy Dean," she said.
Appearing on BNC's Black News Tonight anchored by journalist Marc Lamont Hill last week, Cannick told Hill that the case intersected race and sexual orientation.
"As much as this case is about Ed Buck, it's also about our housing crisis, and what it makes people feel they have to do — play Russian roulette with their lives just to have a roof over their heads," she stressed.
Cannick is not just a gadfly community activist, in fact far from it. She is a powerful voice for those who have had no voice reminding people that Buck happened because the community allowed him to happen.
In her own words she points out, "Paul Koretz, a candidate for Controller in 2022, who is backed by the Black Democratic establishment and has taken thousands from Ed Buck, told a group that Buck's victims were all "disadvantaged Black hustlers."
"So while this fight is as much about getting justice for Ed Buck's victims it's also about calling out all of the people and entities along the way who failed them and enabled Ed Buck. Not doing so ensures a repeat of this situation because Ed Buck isn't the only Ed Buck," she pointed out. "Entities like the L.A. County Sheriff's Department who many of Ed Buck's victims said didn't take their complaints about Ed Buck seriously."
"But even though Ed Buck's crimes have been made public throughout his trial, not much has changed. The silence in Los Angeles' is deafening. If I wasn't sitting in the courtroom myself, I probably wouldn't know the trial was happening.
There's been no mention of the trial or justice for Ed Buck's victims from the Los Angeles County Democratic Party, California Democratic Party, Stonewall Democratic Club, or any of the dozens of elected officials he gave his money to," she noted.
In a conversation with the Blade on Monday Cannick said that the next phase for her advocacy is to seek financial compensation for Buck's victims. But beyond that is challenging community leaders and elected officials to address the very causes of what gave Buck ready access to the disadvantaged Black men in the first place; homelessness and helping the unhoused is her top priority.
She also serves now as an elected "At-Large" member of the leadership team of the Stonewall Democratic Club, the very place where Buck donated sums of money and rubbed elbows with Democratic Party leadership who gave Buck credibility and status.
For now there are some community leaders who are stepping up to acknowledge Cannick's holding the receipts including the City Council and Mayor of West Hollywood who honoured her community work during a regularly scheduled Council meeting Monday.
West Hollywood Mayor Linsey Horvath tweeted afterwards, "Thank YOU for your fearless leadership in pursuit of truth and justice, @Jasmyne Our community is safer, and survivors have more confidence that they will be heard & believed, because of you."
Thank YOU for your fearless leadership in pursuit of truth and justice, @Jasmyne Our community is safer, and survivors have more confidence that they will be heard & believed, because of you. #weho #believesurvivors #BlackLivesMatter #blackgaylivesmatter #AllBlackLivesMatter https://t.co/vq4t8IjLij

— Lindsey P Horvath (@LindseyPHorvath) August 3, 2021
BNT: Buck case highlights intersection of race & sexual orientation
Journalist Jasmyne Cannick, said that the case "intersected race." She joins "Black News Tonight" to discuss the case and its impact.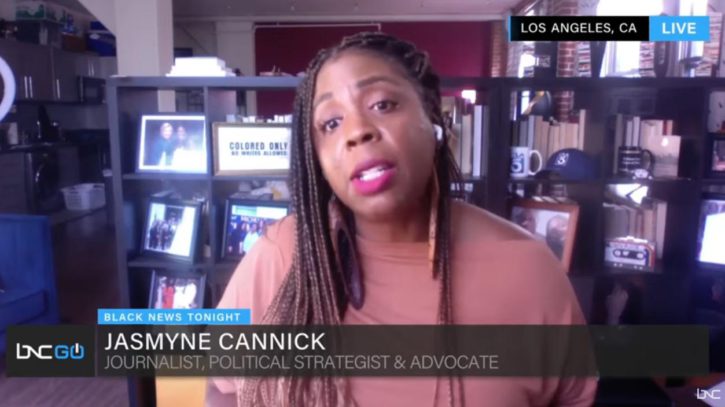 PHILADELPHIA – Appearing on BNC's Black News Tonight anchored by journalist Marc Lamont Hill Wednesday, Los Angeles based political strategist and journalist Jasmyne Cannick, who has covered the Ed Buck case, told Hill that the case intersected race and sexual orientation.
"As much as this case is about Ed Buck, it's also about our housing crisis, and what it makes people feel they have to do — play Russian roulette with their lives just to have a roof over their heads," Cannick stressed.