Gerald Garth humbled by All Black Lives Matter march
But there's more work to do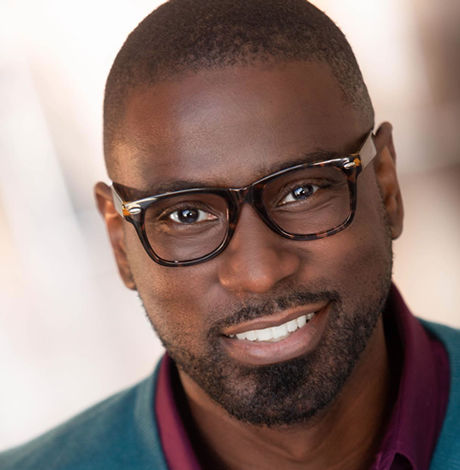 Gerald Garth was "a little exhausted" but "feeling very good" after the unexpectedly massive, hugely successful All Black Lives Matter march on June 14.
Garth, director of operations at The AMAAD Institute, and Urban Pride founder Brandon Anthony, created the Black LGBTQ+ Action Coalition that essentially saved the soul of LA Pride after criticism of past racism stymied Christopher Street West and plans for this year's Pride parade and festival.
The controversy seemed to dissipate after the marchers took over Hollywood Boulevard, where the first CSW Pride parade first occurred 50 years ago, swarmed Sunset Boulevard and gushed onto Santa Monica for an event that simultaneously exalted LGBTQ people and reconfigured Black trans people from outsiders into Black and LGBTQ history.
50 years after the first celebration of the Stonewall Rebellion, All Black Lives Matter underscored the oppression against trans people of color, including the epidemic of murders. At the end of this march was an unexpected trans flag painted at the intersection of Santa Monica Blvd and San Vicente in West Hollywood and while the flag subsequently caused something of a controversy, when marchers arrived it seemed like the exclamation point at the end of an emphatic sentence!
Garth says he feels humbled by the experience.
"The first word that comes to mind is it's so humbling, sort of moving, with this work," Garth tells the Los Angeles Blade. A number of great individuals and collaborators intentionally created an event "to really amplify and highlight individuals who have helped to make this work possible…to really create and carve out a moment in history. It's just been really, really humbling. I'm very grateful."
At the same time, Garth, 37, feels the weight of accountability and responsibility. "I live by the phrase, 'To whom much is given, much is required.' And even though this March was a beautiful monument on a momentous occasion, this is not the end. There's a great deal to be done going forward."
"One of the points that's really important to me, and the group at large, was to really look at how Black people and people of color, and more particularly, Black trans people and other trans people – such as Marsha P. Johnson and Sylvia Rivera — really were the catalyst for what we recognize today as the start of the Gay Liberation movement," Garth told the Los Angeles Blade after the march. "I consider it a responsibility to ensure that those individuals aren't forgotten. Of course, we're still fighting for a number of liberties. But we're still taking time to honor and celebrate them."
There is an opportunity for more. "So, we talk about violence and lack of resources and the need for policy change, as it relates to Black people. But for folks who live in those spaces in the middle being Black and LGBT, they are definitely disproportionately represented in those spaces."
Garth was a leader in the Black and LGBTQ communities before he arrived in Los Angeles seven years ago. "Most of my work has really been centered around inequity and allocating resources," often work that has gone unrecognized.
But Garth is committed to the cause and to working in solidarity with others to tackle structural inequities.
"We're definitely moving forward with a number of round tables and town halls designed to look at some of the unique concerns that had been voiced as we were moving into the March," Garth says. "So particularly, addressing some of the issues around historical racism within LGBT and LGBT-serving organizations, looking at how we're building an effective strategy to engage new leadership and also looking at how are we creating opportunities for these new leaders, as well."
Garth says they are committed to looking at what effective collaboration would look like and intend to work with local leadership and other leadership at "how we're surviving and develop strategies to really look at structural and institutional change."
Garth says he and members of the Black LGBTQ+ Action Coalition (BLAC), including Black trans artist Luckie Alexander, intend to work with LA City Councilmember Mitch O'Farrell's office on how to preserve the All Black Lives Matter art installation on Hollywood Boulevard.
"I'm so honored to have collaborated with Rick and Trailer Park Group and Councilmember O'Farrell's office to install my design on Hollywood Blvd," said Alexander, who collaborated on the design of the art installation. "The art piece spoke to the intersections of being Black, sexual orientation, and gender identity that are included in this racial movement. It speaks volumes to the commitment our city has regarding inclusion and equity for the Black community, especially our queer and trans community of color.  As a Black transman, our specific community has been continually overlooked and this gives me hope that we will continue to be heard here in Los Angeles. Hopefully we will also take the lead, as we always do, in creating that similar change across the country."
"BLAC is centered on effective partnerships designed to bring visibility and action to the unique needs of Black LGBTQ+ communities. Efforts like this, designed by BLAC member, Luckie Alexander, and in collaboration with Councilmember O'Farrell's office, Trailer Park Group, and all other partners and individuals that came together to make this happen is true proof of collaboration. And for a new installation of some kind to live permanently becomes a symbol not just to the city, but to the world," said Gerald Garth and Brandon Anthony, co-founders of BLAC & lead organizers of the All Black Lives Matter march.
[email protected] Coalition receives bomb threat, LAPD investigating
Officers, specialists and detectives from the Rampart Division of the Los Angeles Police Department responded and swept the building
LOS ANGELES – A bomb threat was phoned in Wednesday afternoon to the Wilshire Blvd. Koreatown offices of the [email protected] Coalition, Bamby Salcedo, the president and CEO of the non-profit organization told the Blade.
According to Salcedo, an unidentified male caller told the staff person who answered at approximately 3 pm, while delivering the threat said; "you're all going to die." The staff immediately evacuated everyone from their offices and then contacted the LAPD for assistance.
Officers, specialists and detectives from the Rampart Division of the Los Angeles Police Department responded and swept the building. A spokesperson for the LAPD confirmed that the incident is under active investigation but would make no further comment.
On a Facebook post immediately after the incident the non-profit wrote; "To ensure the safety of our clients and staff members, we ask that you please NOT come to our office."
In a follow-up post, Salcedo notified the organization and its clientele that the LAPD had given the all-clear and that their offices would resume normal operations Thursday at 9:00 AM. "Thank you for your messages and concern for our staff and community," Salcedo said.
"No amount of threats can stop us from our commitment to the TGI community," she added.
The [email protected] Coalition (TLC) was founded in 2009 by a group of Transgender and Gender nonconforming and Intersex (TGI) immigrant women in Los Angeles, California, as a grassroots response to address the specific needs of TGI [email protected] immigrants who live in the United States.
Since then, the agency has become a nationally recognized organization with representation in 10 different states across the U.S. and provides direct services to TGI individuals in Los Angeles.
In 2015, The [email protected] Coalition identified the urgent need to provide direct services to empower TGI people in response to structural, institutional, and interpersonal violence, and the Center for Violence Prevention and Transgender Wellness was born.
Since then, the organization has secured funding from the state and local government sources as well as several private foundations and organizations to provide direct services to all TGI individuals in Los Angeles County (LAC).
TLC's primary focus is to change the landscape of access to services for TGI people and provide access to comprehensive resource and services that will improve the quality of life of TGI people.
Mayor Garcetti selects Kristin Crowley to become city's next fire chief
Kristin Crowley already made history within the LAFD when she became the city's first female fire marshal in 2016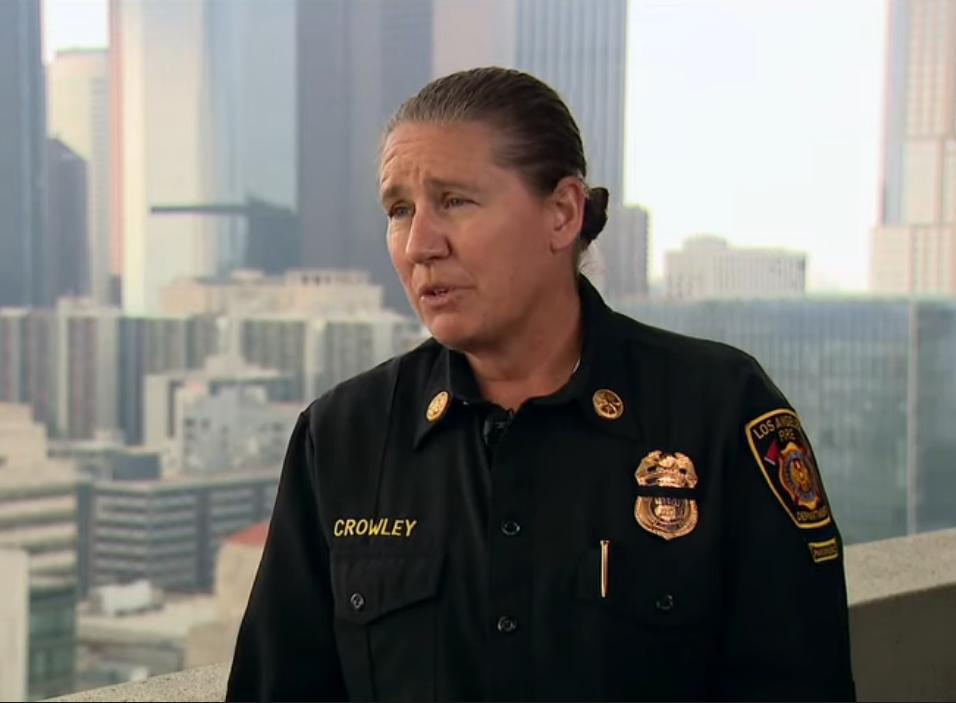 LOS ANGELES – Los Angeles Mayor Eric Garcetti nominated Deputy Chief Kristin Crowley to be the first woman to lead the Los Angeles Fire Department Tuesday. She would replace Chief Ralph Terrazas, who retires in March.
"I am honored and humbled by the opportunity to be the next fire chief of the Los Angeles City Fire Department and to lead the department into the future," Crowley said during the press conference event. "We will focus our efforts on increasing our operational effectiveness, enhancing firefighter safety and well-being, and fully commit to fostering a diverse, equitable, and inclusive culture within the LAFD."
The Los Angeles City Council will be required next in the process to confirm the appointment.
"Throughout her distinguished career, Kristin Crowley has proven her brilliance, determination and bravery on the job again and again," the mayor said. "There is no one better equipped to lead the LAFD at this moment than Kristin."
City News Service reported that Crowley took the firefighters' exam in 1998 and placed among the top 50 scores out of 16,000 applicants, according to the department. During her 22 years at the department, she rose through the ranks as firefighter, firefighter paramedic, engineer, fire inspector, captain I, captain II, battalion chief, assistant chief, fire marshal and deputy chief.
Crowley already made history within the LAFD when she became the city's first female fire marshal in 2016.
Mayor Garcetti names 1st female LAFD fire chief:
LAPD Deputy Chief Emada Tingirides on reducing violence
Rising violent crime is affecting cities across the U. S.- LA is no exception as homicides & shooting victims up by approximately 50 percent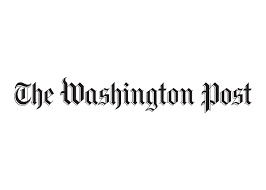 WASHINGTON – Rising violent crime is affecting cities across the United States. Los Angeles is no exception, with homicides and shooting victims both up by approximately 50 percent compared to 2019.
Emada Tingirides, deputy chief of the Los Angeles Police Department, joined Washington Post Live with Post criminal justice reporter Tom Jackman on Wednesday, Jan. 12 to discuss new recommendations for reducing violence in cities – including her own.
Some areas included recommendations published in a new report by the Council on Criminal Justice Violent Crime Working Group on how to effectively reduce violence in cities.
"One of our recommendations is to ensure that our city leaders agree with this type of work – like in Los Angeles. We have the Mayor's Office of Gang Reduction & Youth Development. There is a direct report to the Los Angeles mayor as it relates to our intervention and prevention efforts in our city. The solutions can be implemented throughout this country. They are based in relationships, in coordination," Tingirides told the Post.
Tingirides told the Post that officials need to look at the root causes of rising rates of homicides in cities like Los Angeles. "Mental health…post-traumatic stress…those are things that strategic enforcement alone can't solve…"
LAPD's Deputy Chief noted that in discussions of violent crime, the voices of the victims are left out. "Our victims need to be part of those solutions and recommendations that come from our government…a wholistic approach…to make our victims whole."
*********************
Watch the entire interview: