Gerald Garth humbled by All Black Lives Matter march
But there's more work to do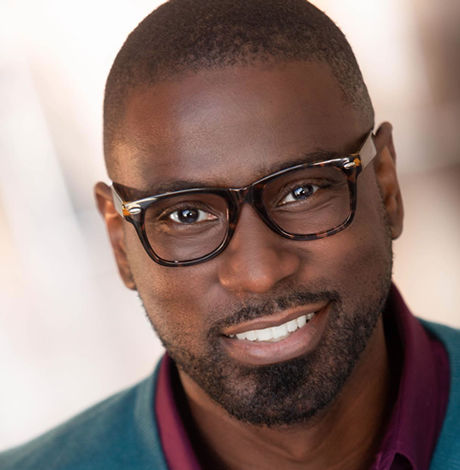 Gerald Garth was "a little exhausted" but "feeling very good" after the unexpectedly massive, hugely successful All Black Lives Matter march on June 14.
Garth, director of operations at The AMAAD Institute, and Urban Pride founder Brandon Anthony, created the Black LGBTQ+ Action Coalition that essentially saved the soul of LA Pride after criticism of past racism stymied Christopher Street West and plans for this year's Pride parade and festival.
The controversy seemed to dissipate after the marchers took over Hollywood Boulevard, where the first CSW Pride parade first occurred 50 years ago, swarmed Sunset Boulevard and gushed onto Santa Monica for an event that simultaneously exalted LGBTQ people and reconfigured Black trans people from outsiders into Black and LGBTQ history.
50 years after the first celebration of the Stonewall Rebellion, All Black Lives Matter underscored the oppression against trans people of color, including the epidemic of murders. At the end of this march was an unexpected trans flag painted at the intersection of Santa Monica Blvd and San Vicente in West Hollywood and while the flag subsequently caused something of a controversy, when marchers arrived it seemed like the exclamation point at the end of an emphatic sentence!
Garth says he feels humbled by the experience.
"The first word that comes to mind is it's so humbling, sort of moving, with this work," Garth tells the Los Angeles Blade. A number of great individuals and collaborators intentionally created an event "to really amplify and highlight individuals who have helped to make this work possible…to really create and carve out a moment in history. It's just been really, really humbling. I'm very grateful."
At the same time, Garth, 37, feels the weight of accountability and responsibility. "I live by the phrase, 'To whom much is given, much is required.' And even though this March was a beautiful monument on a momentous occasion, this is not the end. There's a great deal to be done going forward."
"One of the points that's really important to me, and the group at large, was to really look at how Black people and people of color, and more particularly, Black trans people and other trans people – such as Marsha P. Johnson and Sylvia Rivera — really were the catalyst for what we recognize today as the start of the Gay Liberation movement," Garth told the Los Angeles Blade after the march. "I consider it a responsibility to ensure that those individuals aren't forgotten. Of course, we're still fighting for a number of liberties. But we're still taking time to honor and celebrate them."
There is an opportunity for more. "So, we talk about violence and lack of resources and the need for policy change, as it relates to Black people. But for folks who live in those spaces in the middle being Black and LGBT, they are definitely disproportionately represented in those spaces."
Garth was a leader in the Black and LGBTQ communities before he arrived in Los Angeles seven years ago. "Most of my work has really been centered around inequity and allocating resources," often work that has gone unrecognized.
But Garth is committed to the cause and to working in solidarity with others to tackle structural inequities.
"We're definitely moving forward with a number of round tables and town halls designed to look at some of the unique concerns that had been voiced as we were moving into the March," Garth says. "So particularly, addressing some of the issues around historical racism within LGBT and LGBT-serving organizations, looking at how we're building an effective strategy to engage new leadership and also looking at how are we creating opportunities for these new leaders, as well."
Garth says they are committed to looking at what effective collaboration would look like and intend to work with local leadership and other leadership at "how we're surviving and develop strategies to really look at structural and institutional change."
Garth says he and members of the Black LGBTQ+ Action Coalition (BLAC), including Black trans artist Luckie Alexander, intend to work with LA City Councilmember Mitch O'Farrell's office on how to preserve the All Black Lives Matter art installation on Hollywood Boulevard.
"I'm so honored to have collaborated with Rick and Trailer Park Group and Councilmember O'Farrell's office to install my design on Hollywood Blvd," said Alexander, who collaborated on the design of the art installation. "The art piece spoke to the intersections of being Black, sexual orientation, and gender identity that are included in this racial movement. It speaks volumes to the commitment our city has regarding inclusion and equity for the Black community, especially our queer and trans community of color.  As a Black transman, our specific community has been continually overlooked and this gives me hope that we will continue to be heard here in Los Angeles. Hopefully we will also take the lead, as we always do, in creating that similar change across the country."
"BLAC is centered on effective partnerships designed to bring visibility and action to the unique needs of Black LGBTQ+ communities. Efforts like this, designed by BLAC member, Luckie Alexander, and in collaboration with Councilmember O'Farrell's office, Trailer Park Group, and all other partners and individuals that came together to make this happen is true proof of collaboration. And for a new installation of some kind to live permanently becomes a symbol not just to the city, but to the world," said Gerald Garth and Brandon Anthony, co-founders of BLAC & lead organizers of the All Black Lives Matter march.
Trans remembrance vigil held at LA LGBT Center
"We refuse to let violence rob us of the possibility to gather, to love each other, and to dream together in solidarity"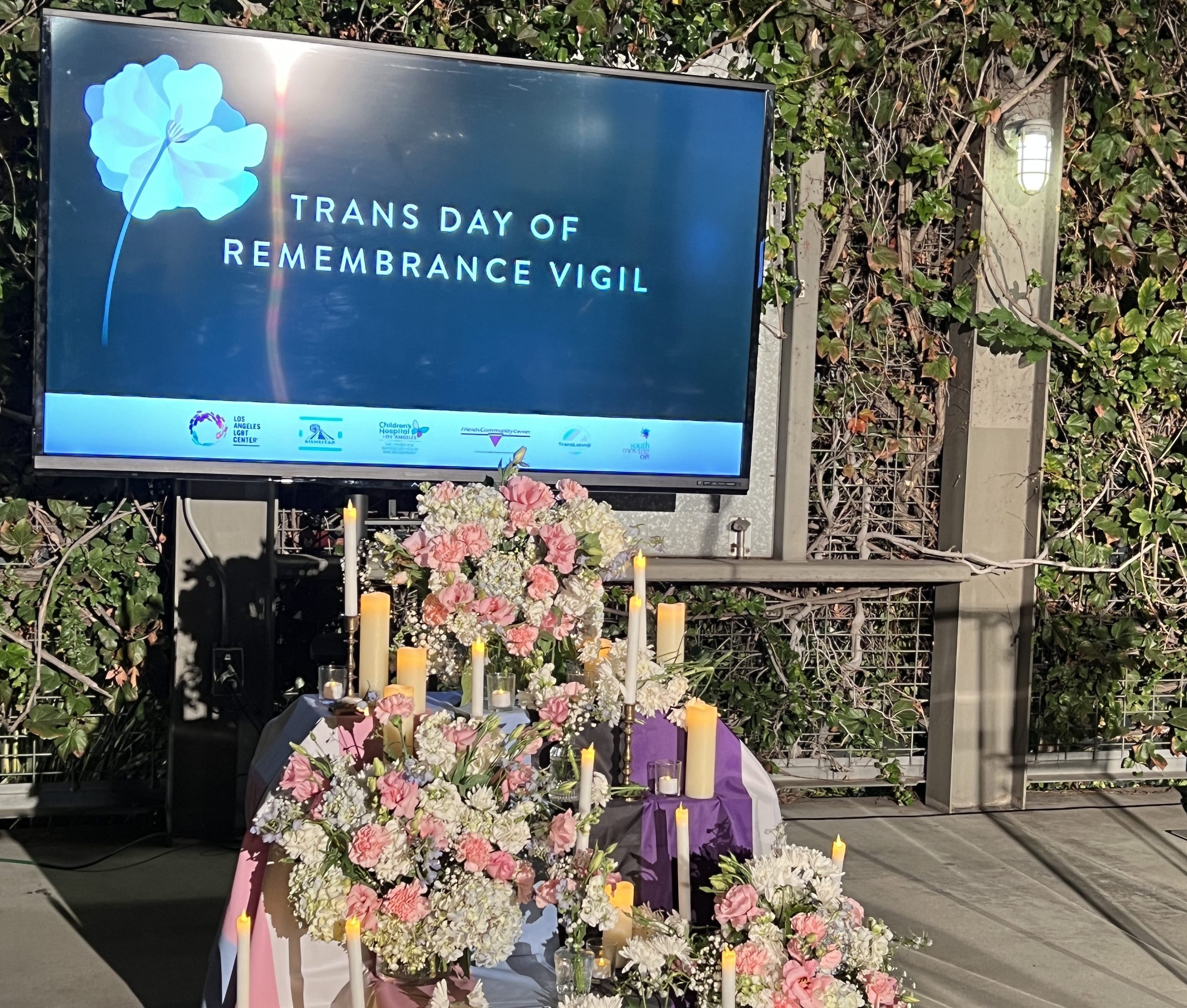 HOLLYWOOD – A Trans Remembrance Vigil was held at the Los Angeles LGBT Center on Monday, November 21st.
Candles and white, pink, and lavender flowers mounted on tiers draped by a trans flag adorned the center stage. A large monitor served as the focal point of the evening above the memorial display.
The Trans Chorus of Los Angeles started the ceremony with an acapella performance. Following the song of hope and redemption, opening remarks were given at the pulpit by the Anti-violence project manager for the LGBT center, Mariana Morroquin, and representatives from the Trans Wellness Center, Bienstar Human Services, Children's Hospital of Los Angeles, Friends Community Center, APAIT, and [email protected]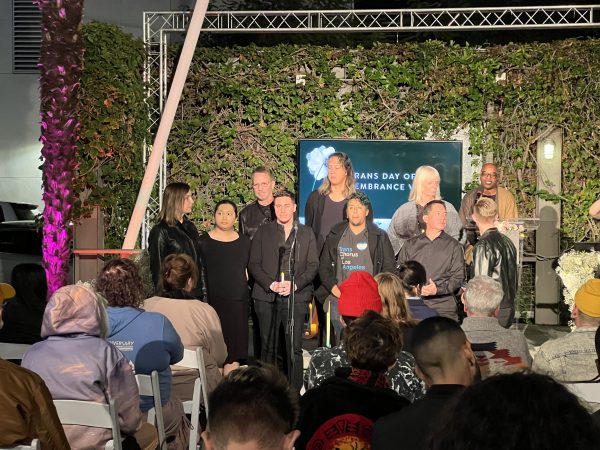 "I think it is very important to acknowledge our partners," said Morroquin, somberly addressing the seated audience of about one hundred and fifty. "We know that hate is real. A lot of us have seen hate pretty close. We are very grateful to have you. We open our arms to receive your love and your support. The way we support each other is by providing jobs, providing spaces for us, and providing opportunities. Because hate is out there. We need this space. We need to welcome everyone. I want you to keep that in your heart. And tomorrow, when we get back to work, let us open our hearts and our minds. Don't make decisions for us. Invite us to those tables. We know what we need. We've been doing this forever. We are going to keep fighting because this is what we do." 
She then added, "We refuse to let violence rob us of the possibility to gather, to love each other, and to dream together in solidarity. We gather because we must remember what is worth fighting for. For now, we commemorate. We tell the stories of the ones we lost. For tonight, that will be enough." 
One by one, members of the audience approached the pulpit to read the names and stories of a multitude of trans people whose deaths were the tragic result of hate crimes. The photos, names, and ages of the victims were displayed on the center-stage monitor.
"My name is Nikai David," said one speaker, the photo of a pale, curly-haired young lady displayed behind them. "I am a model and social media influencer who aspired one day to own my own clothing boutique. I had just celebrated my birthday a week before I was shot in Oakland California, on December 4th, 202. I was thirty-three years old."
Stories of these deaths included shootings by assailants, police, and family members, brutal beatings, and stabbings. The bodies of these victims were found in their homes, in garbage cans, and on streets where they were left, still dying, among other locations.
The final name read was Daniel David Aston, who died in the recent Club Q mass shooting.  This year, TDOR came on the heels of the senseless massacre in Colorado Springs that left five members of the LGBTQ+ community dead and 25 injured. 
Reverend Valerie Spencer gave an impassioned closing speech, first inviting the audience to take several deep breaths in unison.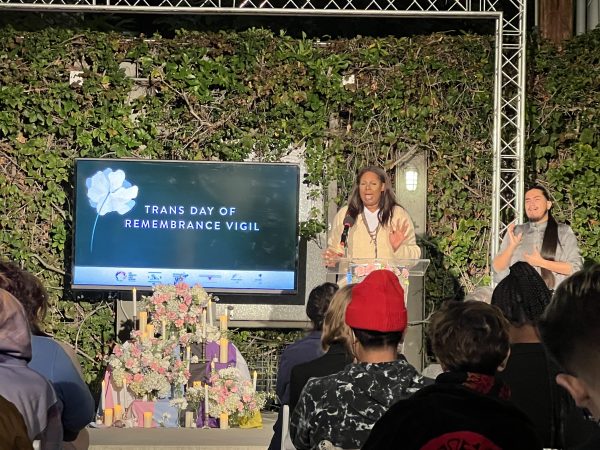 "We will mourn our family, our siblings," said Reverend Spencer, "but we are not having our primary focus on the violent conclusion of their life. We are choosing to see them and know them and celebrate them in the full context of their living. For they were fierce and powerful people."