June 24, 2020 at 11:09 am PDT | by Karen Ocamb
Harry Britt, who succeeded Harvey Milk, dies at 82
Harry Britt, the gay San Francisco Supervisor who wrote California's first domestic partnership law that was infamously vetoed by Mayor Dianne Feinstein in 1982, died early Wednesday, June 24. He was 82, the Bay Area Reporter reported.
Britt died at Laguna Honda Hospital in San Francisco after long suffering numerous health issues.
Feinstein first appointed Britt to the Board of Supervisors in 1979 after the assassination of pioneering gay Supervisor Harvey Milk and Mayor George Moscone, whom Feinstein replaced. Britt, a prominent political activist with the San Francisco Gay Democratic Club, went on to be elected to the board in Nov. 1979, 1980, 1984, and 1988.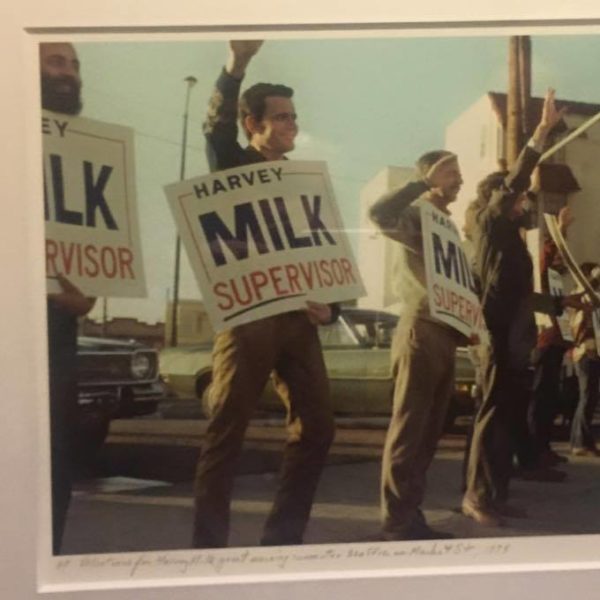 Harry Britt, center, from his Facebook page
Britt introduced domestic partnership legislation in 1982 to ensure health insurance coverage for domestic partners of public employees in reaction to the beginning of the AIDS crisis. In 1989, his domestic partner legislation with a public registry was signed into by Mayor Art Agnos. The law was subsequently repealed by voters, then reinstated in a modified version through Britt's Proposition K in 1990.
In 1987, Britt ran against Nancy Pelosi, former head of the California Democratic Party, in a special election for California's 5th Congressional District. Pelosi narrowly bested Britt, 36% to 32%. Pelosi subsequently became the first woman Speaker of the US House of Representatives.
"If you look up 'unsung hero' in the dictionary, you'll see a picture of Harry," former out Supervisor, state Assemblymember, educator and comedian Tom Ammiano told BAR.
"Harry Britt was a pioneer in the LGBTQ community's entry into electoral politics," Wiener stated. "He deeply understood that while allies are essential, we must have our own seat at the table. Harry helped create political space for people like me to serve in elected office. Harry's death is a tragedy. He will be missed, gay state Sen. Scott Wiener said in a statement.
Top photo: Harry Britt giving a lecture at Berkeley Public Library to the East Bay Atheists via Wikipedia