Tom Gallagher, U.S. Foreign Service officer, dies at 77
Longtime LGBT rights advocate came out publicly in 1975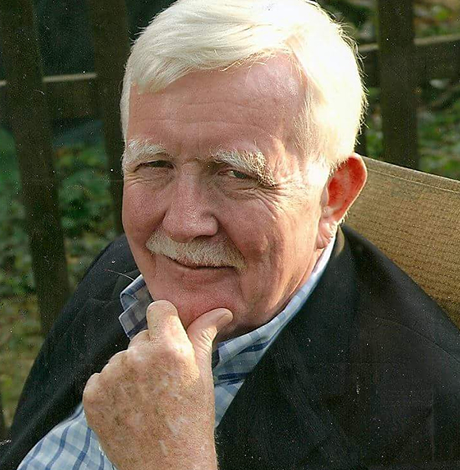 Tom Gallagher, who became the first known U.S. Foreign Service officer to come out as gay in 1975 and who switched careers to become a social worker before returning to the Foreign Service in 1994, died July 8 in his hometown of Tinton Falls, N.J. from complications associated with a bacterial infection. He was 77.
In a write-up of his life and career that he prepared shortly before his passing and in an earlier interview published in the online publication Slate, he said he decided to disclose his sexual orientation at a 1975 conference in Washington, D.C., organized by the then Gay Activists Alliance called Gays and the Federal Government.
Knowing the disclosure would jeopardize his then 10-year career at the State Department and Foreign Service, he decided to come out because he became tired of having to conceal the truth of who he was, he recounted in the interview.
One year later, in 1976, after he determined longstanding policies making it difficult if not impossible for gays working in the Foreign Service to retain their required security clearances, he resigned and moved to California, where he began a new career as a social worker
His biographical write-up says he was born Sept. 11, 1940 in Manhattan before his family moved to New Jersey. He graduated from Holy Spirit School and Red Bank Catholic High School in Asbury Park, N.J. before entering New Jersey's Monmouth University, where he received a bachelor's degree in 1962.
Five days after graduating from Monmouth he signed up as a Peace Corps volunteer and entered the first Peace Corps group to go to Ethiopia, his biographical write-up says. After completing a Peace Corps training program at Georgetown University he and his group of volunteers were invited to the White House, where President John F. Kennedy and first lady Jacqueline Kennedy hosted a send-off tea party.
According to his write-up, upon their arrival in Addis Ababa, Ethiopia, the Peace Corps group was welcomed by Emperor Haile Selassie, the country's monarch and leader. A month after arriving in the city of Agordot for his assignment to teach a seventh grade history class, Gallagher recounted he heard the "first shot" of what became the province of Eritrea's protracted war of independence.
His write-up says he "remained devoted to Eritrea and its people for the rest of his life" and "sixty years after leaving the Peace Corps Tom was still in touch with 13 of the 80 boys he taught in Agordot."
Upon returning to the U.S. he began his first full salaried job at the White House where he worked for President Lyndon Johnson's War on Poverty program. It was at that time that he met Carolyn Worrell, the bright young woman also interested in foreign affairs whom he married a short time later.
In his Slate interview with freelance journalist Jacqui Shine he said he believed he was in love with Worrell at a time when he was struggling within himself to fight what he always knew deep inside himself – that he liked men. He had "fooled around with boys" since he was a teenager growing up on the New Jersey shore, he said in the interview.
Gallagher began his first stint in the Foreign Service in 1965, with his first overseas assignment sending him to Jidda, Saudi Arabia.
Subsequent assignments took him to Nigeria and Ecuador, where he served as acting U.S. Consul General in the city of Guayaquil, becoming, at age 34, the youngest ever chief of a major U.S. diplomatic mission. He later returned to Washington where he served in various positions at the State Department headquarters before coming out at the gay conference.
In 1970, shortly after completing his tour in Nigeria, he told his wife he wanted a divorce and arranged for the couple to stay together until Worrell found a job with a federal agency and got "settled," he said in the Slate interview. It wasn't until years later that he told his then ex-wife that the marriage breakup was due to his struggle with his sexual orientation, he said in the interview.
Meanwhile, after resigning from the Foreign Service in 1976 he moved to California and underwent training to become a social worker. A short time later he began work in the first of a number of positions, including a post as an emergency room social worker at UCLA Hospital in Los Angeles. He also volunteered as director of counseling programs at the Gay Community Services Center in LA.
Other positions he held included supervisor for the Travelers Aid Society in San Francisco; director of a Napa County, Calif., psychiatric emergency program; and as a volunteer for AIDS programs in the state.
In 1994, when President Bill Clinton removed policies preventing gays from working in the Foreign Service, Gallagher returned to his earlier career as a Foreign Service officer, his write up says. His first assignment was that of the position of American Consul at the U.S. Embassy in Madrid, Spain. While holding that post Gallagher helped raise $3 million for the Spanish AIDS Foundation.
Following his post in Spain he was appointed as Country Officer for Eritrea and Sudan in the State Department's Office of East African Affairs. In 1999, he became head of the visa section at the U.S. Embassy in Brussels, where he was credited with refusing a visa for a radical Moroccan who was linked to a terrorist organization considering a plot to spray poison on a U.S. city, according to his biographical write-up.
The write-up says he next returned to Washington and worked at the State Department's Office of Central African Affairs where he served as Country Officer for the Republic of the Congo. His final tour at the State Department was with the Office of International Health, where he served as Regional Advisor for Europe and worked on an international AIDS program.
After retiring in 2005, Gallagher continued to take on short tours for the State Department including assignments at 17 embassies and consulates on five continents, the write-up says. He also taught a course on the Middle East as an Adjunct Professor of Political Science at Monmouth University.
In 2012, during an event at the State Department celebrating the 20th anniversary of the State Department's LGBT employee group, to which Gallagher was invited, then Secretary of State Hillary Clinton talked about Gallagher's role in advocating for LGBT equality when he came out as a Foreign Service officer in 1975.
"I don't want any of you who are a lot younger ever to take for granted what it took for people like Tom Gallagher to pave the way for all of you," Clinton told the gathering. "It's not a moment to be nostalgic," she said. "It's a moment for us to remember and to know that all of the employees who sacrificed their right to be who they are were really defending your rights and the rights and freedoms of others at home and abroad."
Shine, who conducted the Slate interview, said she got to know Gallagher when she interviewed him for another story about three years ago.
"I was very fond of Tom, who was very funny, sweet, and a hell of a storyteller," she told the Washington Blade. "He was as astonished as anyone by the extraordinary turns his life took, and humbled by and grateful for all he experienced."
Gallagher is survived by his former wife, Carolyn Worrell, who is now a judge in Nevada; and his husband, Amin Dulgumoni, a senior software engineer at Goldman Sachs.
Plans for a memorial were expected to be announced soon.
Missouri bill would ban companies' "refusing to deal with" clauses
This recent move comes after recent high-profile cases of companies pulling business with X, formerly Twitter, over rising hate speech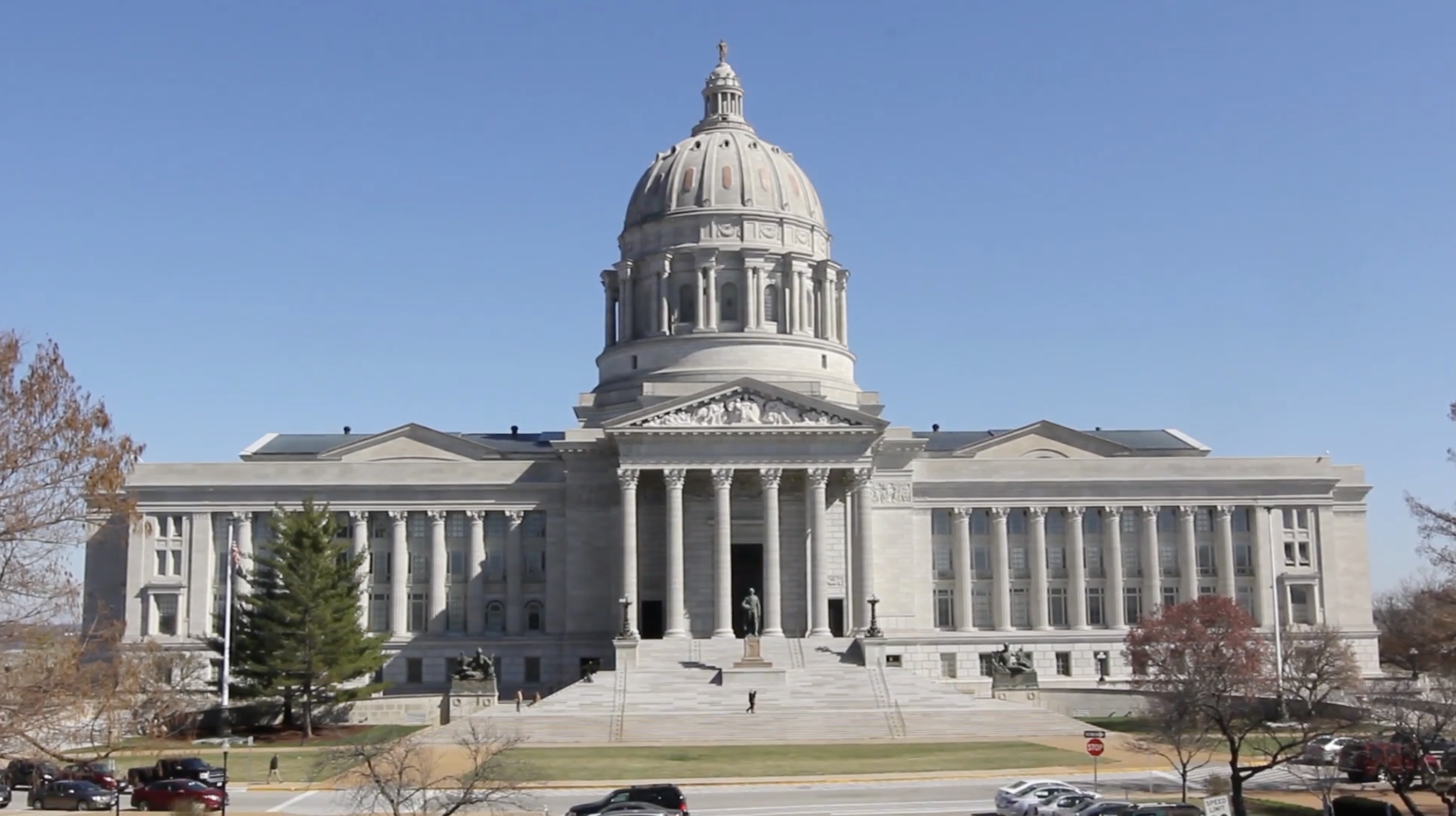 By Erin Reed | JEFFERSON CITY. Mo. – A new bill in Missouri could significantly curtail the ability of companies in the state to pull business with other companies over anti-trans, anti-abortion, or other policies.
The bill, Senate Bill 1061, would ban companies doing business with the state from engaging in "economic boycotts" over a large list of issues, including transgender care and abortion. The boycott ban includes "refusing to deal with" or "terminating business with" other companies over these policies.
This recent move comes after recent high-profile cases of companies pulling business with X, formerly Twitter, over rising hate speech on the platform.
The bill stipulates that companies doing business with the state of Missouri cannot engage in economic boycotts targeted at other companies over issues traditionally supported by conservative politicians. Notably, the ban applies not only to companies doing business with the state of Missouri but also to companies doing business with any political subdivision of the state.
Typically, this includes counties, city governments, public schools, public libraries, and more. This would affect the nearly 700 businesses that have direct contracts with the state, and countless more that have contracts with school boards and local governments.
Under this law, companies that enter into contracts with any of the aforementioned entities would be barred from "refusing to deal with," "terminating business with," or otherwise engaging in economic activities designed to penalize a company over that company's views relating to "not facilitating sex or gender change" or not facilitating "access to abortion." It also includes other topics, such as boycotts over environmental policies and firearms.
You can see the provisions targeting economic boycotts of other companies, including the abortion and trans provision, here:
The issue of economic boycotts over anti-LGBTQ+ policies has gained rising attention in recent months. Companies have "terminated business activities with" X, formerly Twitter, over its support for hate speech, which, for some, has included anti-LGBTQ+ hate speech. New policies on X include ending a previous policy that protected transgender people from harassment on the platform, including targeted misgendering.
It is unclear if this policy would bar businesses from terminating business with X – companies boycotting the social media platform over Elon Musk's declaration that he would lobby to criminalize gender affirming care, for instance, might violate the law if they have contracts with Missouri or any city government, school, or library. For example, IBM pulled advertising on X and currently has an open contract with the state.
This bill is not the only one like it in the United States. Over the last year, several others have been proposed with the same language, although all of them have failed to pass. Bills with similar wording have been proposed in Oklahoma, South Dakota, Texas, Ohio, and Iowa.
This approach could, in part, stem from an earlier law targeting a different boycott target: last year, the Eighth Circuit Court of Appeals ruled that a law requiring companies that do business with public entities in Arkansas to not engage in boycotts of Israel could be enforced.
This approach to targeting companies over their commitment to rejecting hate speech is likely to be repeated in several states this year. Increasingly, Republicans are mobilizing state law and enforcement efforts against corporate activism when it does not agree with the Republican platform.
Despite claiming to be in favor of "absolute free speech" and "less regulations," these supposed values do not clearly apply when companies choose to protect LGBTQ+ people.
****************************************************************************
Erin Reed is a transgender woman (she/her pronouns) and researcher who tracks anti-LGBTQ+ legislation around the world and helps people become better advocates for their queer family, friends, colleagues, and community. Reed also is a social media consultant and public speaker.
Follow her on Twitter (Link)
Website here: https://www.erininthemorning.com/
******************************************************************************************
The preceding article was first published at Erin In The Morning and is republished with permission.