July 18, 2018 at 5:27 pm PDT | by Karen Ocamb
VIDEO: Parkland 'March For Our Lives' tour in LA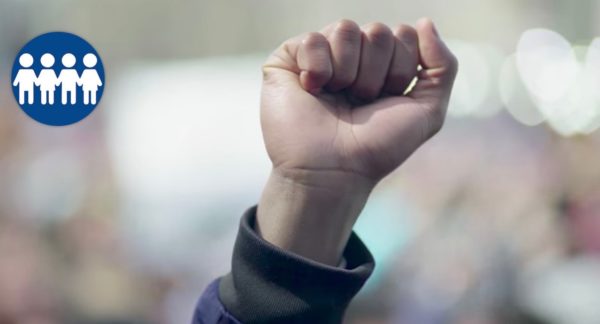 Feb. 14. Valentine's Day. Students at the Marjory Stoneman Douglas High School in Parkland, Florida were surprised by an unexpected fire drill alarm. They'd already had one earlier that day. But suddenly other sounds: bursts of gun fire, screams, students fleeing the scene running into the shooter. 17 people were massacred that day, including three coaches who will be honored Wednesday night at the ESPY Awards on ABC. https://hollywoodlife.com/2018/07/17/who-are-the-parkland-coaches-espy-awards/
Aaron Feis, 37, Assistant Football Coach and security guard, used his body as a shield. Scott Beigel, 35, a geography teacher and cross-country coach, ushered students to safety in his classroom. Chris Hixon, 49, the school's athletic director, wrestling coach and Navy veteran, died trying to disarm the shooter.
But grieving Parkland students are not letting these coaches or their friends and loved ones die in vain. They organized a massive national March for Our Lives event on March 24, with 800 March for Our Lives events happening around the country where millions of people committed to turning heartache into action and march against gun violence.
They also planned a summer bus tour – and on Thursday and Friday will be in Los Angeles hosting two events. On Thursday, July 19 from 7:30 pm to 9:00 pm PST at the California African American Museum, student leaders from the March For Our Lives will host a public town hall to register people to vote, speak out against gun violence and talk about the importance of taking our communities back from the NRA as part of their March For Our Lives: Road To Change summer bus tour. California African American Museum, Exposition Park 600 State Drive, Los Angeles, CA 90037
On Friday, July 20 from 5:00 pm to 8:00 pm student leaders will join community partners at St. Elmo Village for a community BBQ and to register people to vote. St. Elmo Village, 4830 St. Elmo Drive Los Angeles, CA 90019
You can get more information and RSVP to attend both events in Los Angeles at: https://marchforourlives.com/tour/.