VIDEO: Parkland 'March For Our Lives' tour in LA
Road To Change bus tour here Thursday & Friday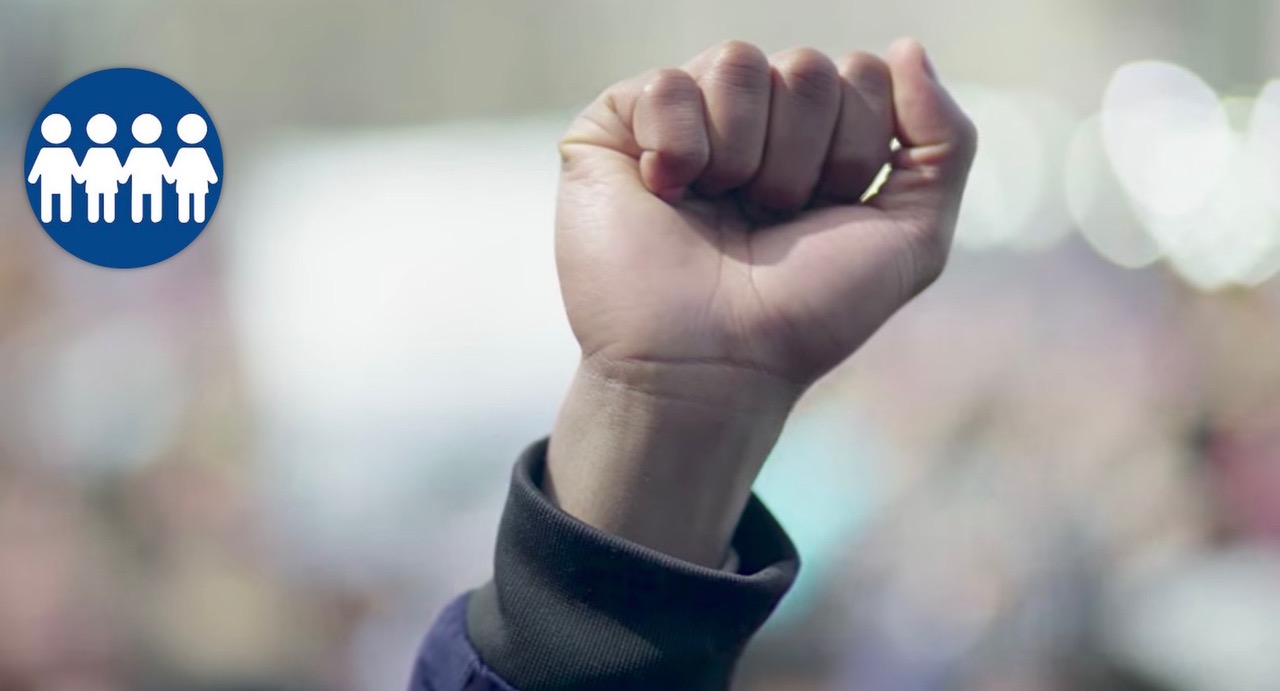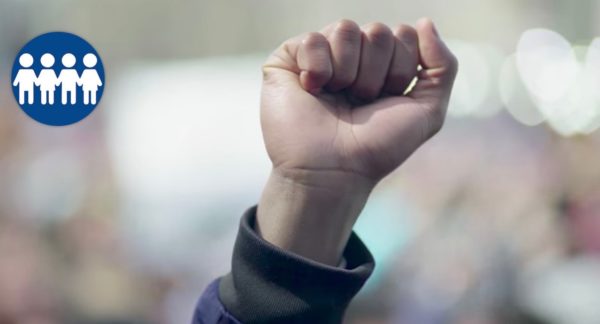 Feb. 14. Valentine's Day. Students at the Marjory Stoneman Douglas High School in Parkland, Florida were surprised by an unexpected fire drill alarm. They'd already had one earlier that day. But suddenly other sounds: bursts of gun fire, screams, students fleeing the scene running into the shooter. 17 people were massacred that day, including three coaches who will be honored Wednesday night at the ESPY Awards on ABC. https://hollywoodlife.com/2018/07/17/who-are-the-parkland-coaches-espy-awards/
Aaron Feis, 37, Assistant Football Coach and security guard, used his body as a shield. Scott Beigel, 35, a geography teacher and cross-country coach, ushered students to safety in his classroom. Chris Hixon, 49, the school's athletic director, wrestling coach and Navy veteran, died trying to disarm the shooter.
But grieving Parkland students are not letting these coaches or their friends and loved ones die in vain. They organized a massive national March for Our Lives event on March 24, with 800 March for Our Lives events happening around the country where millions of people committed to turning heartache into action and march against gun violence.
They also planned a summer bus tour – and on Thursday and Friday will be in Los Angeles hosting two events. On Thursday, July 19 from 7:30 pm to 9:00 pm PST at the California African American Museum, student leaders from the March For Our Lives will host a public town hall to register people to vote, speak out against gun violence and talk about the importance of taking our communities back from the NRA as part of their March For Our Lives: Road To Change summer bus tour. California African American Museum, Exposition Park 600 State Drive, Los Angeles, CA 90037
On Friday, July 20 from 5:00 pm to 8:00 pm student leaders will join community partners at St. Elmo Village for a community BBQ and to register people to vote. St. Elmo Village, 4830 St. Elmo Drive Los Angeles, CA 90019
You can get more information and RSVP to attend both events in Los Angeles at: https://marchforourlives.com/tour/.
Busting anti-queer bias in text prediction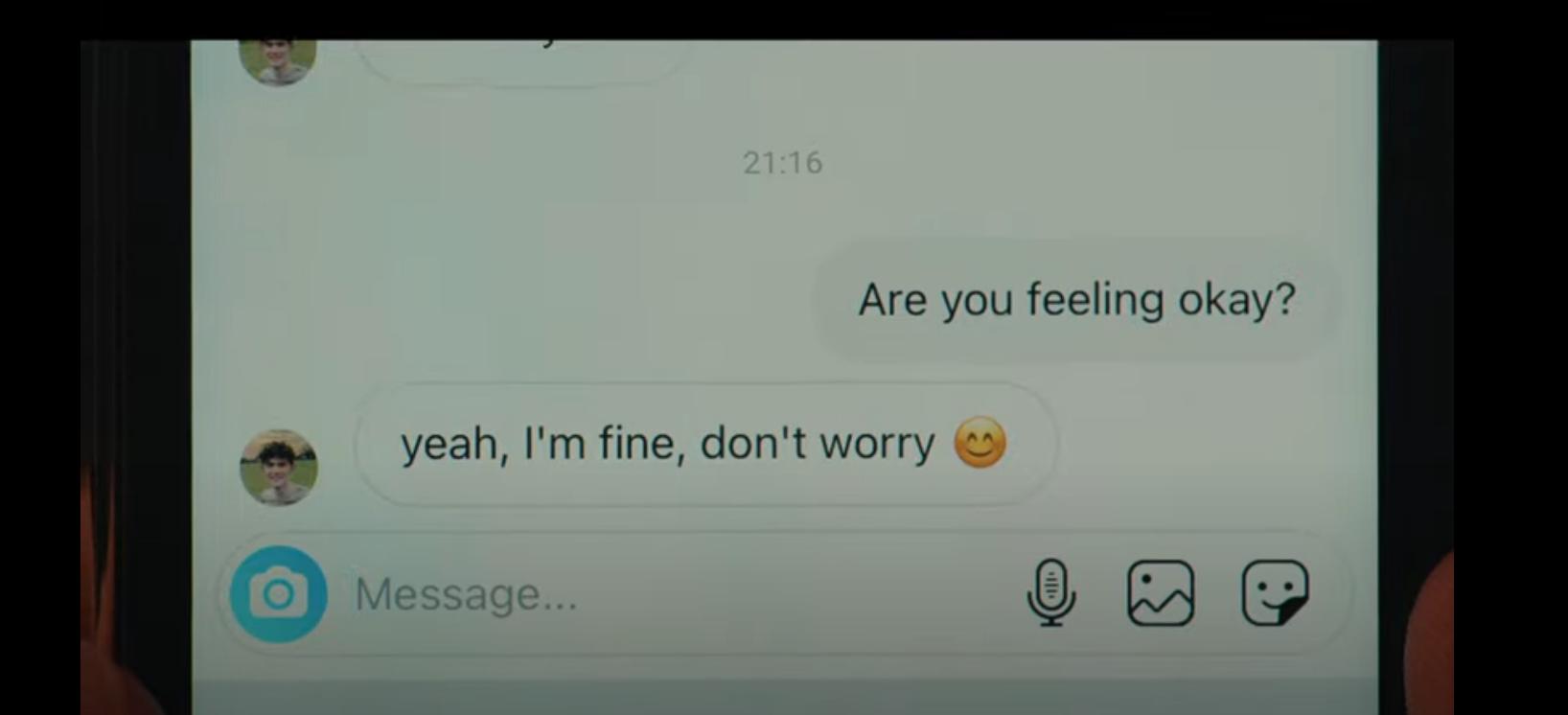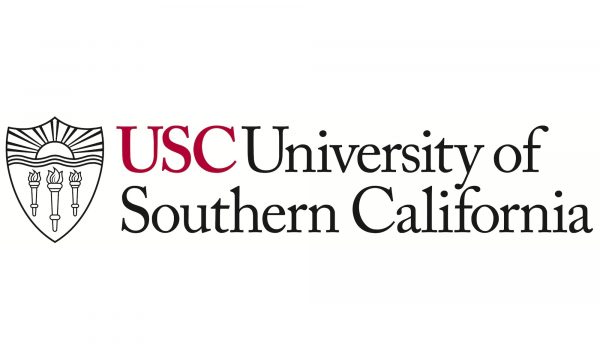 By Lillian Goodwin | LOS ANGELES – Modern text prediction is far from perfect — take, for instance, when a search query suggests something completely different from your intention. But the trouble doesn't end at inaccuracy. Text prediction can also be extremely exclusive or biased when it comes to predicting results related to marginalized communities.
A team of researchers from the USC Viterbi School of Engineering Information Sciences Institute and the USC Annenberg School for Communication and Journalism, led by Katy Felkner, a USC Viterbi Ph.D. in computer science student and National Science Foundation Graduate Research Fellowship recipient, has developed a system to quantify and fix anti-queer bias in the artificial intelligence behind text prediction.
The project, presented by Felkner at the Queer in AI workshop at the North American Chapter of the Association for Computational Linguistics (NAACL) conference in July, looks at both detecting and reducing anti-queer bias in a large language model, which is used in everything from search bars to language translation systems.
The large language model, or LLM, is the "brain" behind the text prediction that pops up when we type something in a search bar—an artificial intelligence that "completes" sentences by predicting the most likely string of words that follows a given prompt.
However, LLMs must first be "trained" by being fed millions of examples of pre-written content so that they can learn what sentences typically look like. Like an energetic toddler, the LLM repeats what it hears, and what it hears can be heteronormative or even overtly discriminatory.
"Most LLMs are trained on huge amounts of data that's crawled from the internet," Felkner said. "They're going to pick up every kind of social bias that you can imagine is out there on the web."
FEW WORDS, BIG EFFECT
The project found that a popular LLM called BERT showed significant homophobic bias. This bias is measured through Felkner's benchmark, which compares the likelihood that the LLM predicts heteronormative sentences versus sentences that include a queer relationship.
"A heteronormative output is something like 'James held hands with Mary,' versus 'James held hands with Tom,'" said Felkner. "Both are valid sentences, but the issue is that, across a wide variety of contexts, the model prefers the heteronormative output."
While the difference is just a few words, the effect is far from small.
Predicted outputs that talk about queer people in stereotypical ways can enforce users' biases, and the model's lack of 'experience' with queer voices can result in it looking at queer language as obscene.
"A persistent issue for queer people is that a lot of times, the words that we use to describe ourselves, or slurs that have been reclaimed, are still considered obscene or overly sexual," said Felkner, who is also the graduate representative for Queers in Engineering, Science and Technology (QuEST) chapter of Out in STEM at USC.
"If a model routinely flags these words, and these posts are then taken down from the platforms or forums they're on, you're silencing the queer community."
COMMUNITY INPUT
To tackle this problem, Felkner gave BERT a tune-up by feeding it Tweets and news articles containing LGBT+ keywords. This content used to "train" BERT came from two separate databases of Felkner's own creation, called QueerTwitter and QueerNews.
Although language processing requires extremely large amounts of data—the QueerTwitter database contained over 2.3 million Tweets—she took care to single out hashtags that were being used primarily by queer and trans people, such as #TransRightsareHumanRights.
As the model was exposed to different perspectives and communities, it became more familiar with queer language and issues. As a result, it was more likely to represent them in its predictions.
After being trained with the new, more inclusive data, the model showed significantly less bias. The tweets from QueerTwitter proved the most effective of the two databases, reducing the prevalence of heteronormative results to almost half of all predictions.
"I think QueerTwitter's results being more effective than QueerNews speaks to the importance of direct community involvement, and that queer and trans voices — and the data from their communities — is going to be the most valuable in designing a technology that won't harm them," Felkner said. "We were excited about this finding because it's empirical proof of that intuition people already hold: that these communities should have an input in how technology is designed."
Going forward, the project will look to address bias that affects specific parts of the LGBT+ community, using more refined and targeted sets of data and more customized prompts for the model to work with — such as tackling harmful stereotypes around lesbians. Long term, Felkner hopes the project can be used to train other LLMs, help researchers test the fairness of their natural language processing, or even uncover completely new biases.
"We're dealing with how to fight against the tide of biased data to get an understanding of what 'unfair' looks like and how to test for and correct it, which is a problem both in general and for subcultures that we don't even know about," said Jonathan May, USC Viterbi research associate professor of computer science, Felkner's advisor and study co-author. "There's a lot of great ways to extend the work that Katy is doing."
*******************

The preceding article was previously published by the University of Southern California's Viterbi School of Engineering and is republished by permission.
Florida prohibits Medicaid reimbursement for trans healthcare
Lambda Legal tells the LA Blade its "exploring all possible avenues for challenging this discriminatory rulemaking"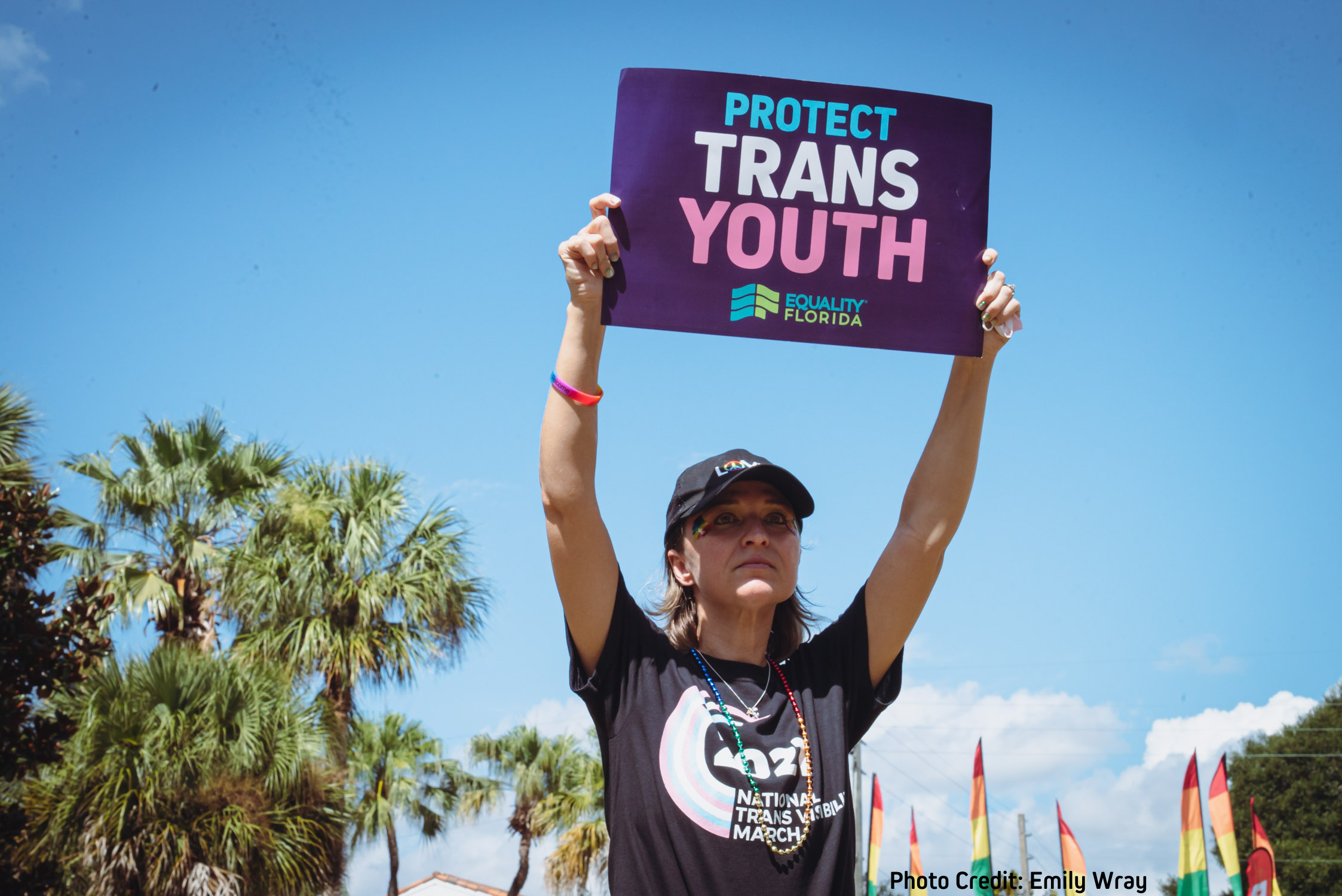 TALLAHASSEE – On Thursday, Florida officially joined the roster of conservative states whose Medicaid programs carve out coverage exemptions for transgender related healthcare, including gender-affirming therapies for young people.
Against the guidance of mainstream medical opinion, the state's Agency for Health Care Administration (AHCA) ratified new rules prohibiting taxpayer reimbursement for puberty blockers, hormone therapies, or surgical procedures to treat gender dysphoria.
"We are exploring all possible avenues for challenging this discriminatory rulemaking," wrote Carl Charles, senior attorney at Lambda Legal, in an emailed statement to The Los Angeles Blade. "Lambda Legal has secured victories on this issue in other states such as Alaska (Being v. Crum), and just this month in our case, Fain v. Crouch, in West Virginia."
The American Academy of Pediatrics (AAP) and its Florida Chapter (FCAAP) wrote in an emailed statement to The Blade that they were "disheartened" by AHCA's finalization of rules blocking Medicaid coverage for gender affirming care:
"The state's interference with the physician-patient relationship and its prohibition of this vital care will negatively impact Floridians who are trying to live their lives as their true, healthiest selves. As pediatricians, our only goal is to work with families and provide our patients with the best evidence-based care possible. When necessary and appropriate, that includes gender-affirming care. The AAP and FCAAP will continue to stand up in support of all young people, including those who are transgender."
The U.S. Centers for Medicare and Medicaid Services did not return a request for comment in time for publication. The U.S. Department of Health and Human Services did not immediately respond to a request for comment.
Also on Thursday, Florida's AHCA inaccurately accused HHS and the AAP of misleading the public about the safety of transgender related healthcare, though it was not the first time the state's health agency has butted up against its federal counterparts and associations of medical practitioners.
AHCA previously issued a bulletin in April that prompted rebukes from groups including the Endocrine Society, which accused AHCA of spreading misinformation about healthcare treatments for transgender people, including youth. The bulletin's contents also conflicted with official positions on these matters held by HHS.
A coalition of legal advocacy organizations including Lambda Legal immediately condemned the AHCA's latest move in a joint statement Thursday, writing: "Ignoring thousands of public comments and expert testimony, Florida's AHCA has finalized a rule that will deny Medicaid coverage for all medically necessary gender-affirming care for both youth and adults. This discriminatory and medically unsound rule will take effect on August 21, 2022, putting transgender people in jeopardy of losing access to critical gender-affirming health care services."
The statement also took aim at Florida Gov. Ron DeSantis: "AHCA's actions, at the behest of Governor DeSantis and his political appointees, are morally and legally wrong as well as medically and scientifically unsound. This rule represents a dangerous escalation in Governor DeSantis's political zeal to persecute LGBTQ+ people in Florida, and particularly transgender youth."
The Movement Advancement Project publishes a chart tracking state-by-state Medicaid coverage for transgender-related care, which is a patchwork of different exemptions and carveouts that generally maps onto the extent to which each leans conservative.
Much like with other public health insurance programs like state employee health plans, discriminatory state Medicaid programs have often been the subject of litigation challenging them, in lawsuits that are often successful.
Nikole Parker, Equality Florida's Director of Transgender Equality in an emailed statement said:
"Just over one week from today, Florida's Agency for Health Care Administration, at the behest of Governor DeSantis, plans to strip thousands of vulnerable Floridians of their health care. Transgender people have been accessing gender-affirming care through Medicaid for years. That care is now being shut off by a state agency that has been corrupted, weaponized, and stacked with extremists by a governor desperate to fuel his own political ambitions.
Today, more than 9,000 transgender Floridians access care through Medicaid. On August 21, the state government will put  that care on the chopping block. As further evidence for his complete disregard for the health and well being of transgender Floridians, the DeSantis Administration has done nothing to quantify or assess the terrible impact this rule would have on the thousands of transgender people who rely on Medicaid for their care. The transgender community, like all people, shouldn't have necessary, life-saving care stripped away by extremist politicians working overtime to stoke right-wing fervor. This brazen, politically-motivated attack is cruel, dangerous and puts the health of thousands at risk."
Right-wing media exploit monkeypox- retread anti-vax misinformation
These anti-vax talking points are intended to stigmatize LGBTQ people by framing promiscuity as the primary driver of the disease


By Mia Gingerich | WASHINGTON – As monkeypox presents an ever-increasing threat to Americans, predominantly gay and bisexual men, conservative media figures are exploiting the global health emergency to stoke fears of the COVID-19 vaccine and related health measures and to attack queer men.
These anti-vax talking points are often invoked alongside AIDS-era rhetoric intended to stigmatize LGBTQ people by framing promiscuity as the primary driver of the disease and gay and bisexual men as culprits in — rather than victims of — the growing outbreak. This stigmatization has already reportedly resulted in violence against gay men.
During the last week of July, the U.S. reported both the fastest rise in and highest number of monkeypox cases worldwide, leading the Biden administration to declare a public health emergency on August 4. The virus, which is endemic in certain African countries, is usually rare in Europe and the U.S. However, the virus recently found its way to men who have sex with men (MSM), where it has proliferated primarily through sexual contact. The gay community has emphasized the need to warn about the risk the virus poses to MSM while not feeding into anti-gay rhetoric that depicts gay sexuality as immoral.
Despite this plea from those most affected by the ongoing health crisis, right-wing media quickly responded to the spread of monkeypox with homophobia – recalling the vilification that gay men experienced during the AIDS epidemic. In addition to being impacted by the latest right-wing media smear campaign risking targeted violence against LGBTQ people, queer men are also less likely to seek medical care for monkeypox in countries where their sexuality is stigmatized.
Conservative media figures invoke COVID-19 conspiracy theories and criticism of health measures in coverage of monkeypox
From early on in their coverage of the monkeypox outbreak, right-wing media figures used the story to renew efforts to sow vaccine hesitancy and undermine COVID-19 health measures. Some far-right figures have even spread conspiracy theories that falsely assert the COVID-19 vaccine is directly responsible for the monkeypox outbreak.
On May 24, The Daily Wire's Candace Owens said on her show that "the first person who lines up to get a monkeypox vaccine, I'm going to laugh in your face." Owens then suggested the World Health Organization, Bill Gates, and Dr. Anthony Fauci were involved in the spread of both diseases as part of "attempts at authoritarianism" and "globalism." This claim coincides with the recent conservative conspiracy theory claiming the U.S. was ceding power to the WHO.
From the May 24, 2022, edition of Daily Wire's Candace
Fox News' Sean Hannity brought anti-vax conspiracy theorist Dr. George Fareed onto the August 8 edition of his radio show, where Fareed falsely claimed "the mass vaccination with these gene therapies, COVID vaccines, have the ability to weaken the immune system and make people more vulnerable to viral infection," suggesting the vaccine could precipitate the spread of monkeypox.
Far-right blog American Greatness posted an article on August 3 promoting the work of Shmuel Shapira, an Israeli scientist pushing similar claims as Fareed. The article claimed "Twitter censored Shapira" after the platform flagged a tweet of his as misinformation. Shapira's tweet read, "It is well established the mRNA vaccines affect the natural immune system. A monkey pox outbreak following massive covid vaccination: Is not a coincidence."
Right-wing media figures have also taken advantage of the recent health crisis to reignite their crusade against public health measures implemented during the COVID-19 pandemic. Conservative commentators claim that a double standard exists between government reactions to monkeypox and COVID-19, ignoring differences in how the two diseases spread.
Podcaster Steven Crowder, amid a longer homophobic rant suggesting gay men were engaging in bestiality, claimed on August 2 that COVID-19 health measures were "politically motivated" and that masking and social distancing "didn't make any difference whatsoever." Crowder then contrasted those measures with the fact that Pride events still took place this year despite the spread of monkeypox, saying, "They won't even cancel their gay San Francisco fuckfest."
From the August 2, 2022, edition of Louder with Crowder, streamed on YouTube
An article for The Federalist titled "Americans Lost Fundamental Freedoms During Covid — But Halting Gay Orgies To Stop Monkeypox Is Too Far?" bemoaned COVID lockdowns and claimed, "We shut down the world for a virus that had no traceable transmission, it was entirely random. It really isn't too much to ask for gay men to stop engaging in orgies and public sex events for their 'mental health,' their 'self-esteem,' and to continue 'having fun.'"
On Twitter, right-wing personalities expressed a similar sentiment.
Alt-right troll Mike Cernovich tweeted his criticism of public health advocate Dr. Gregg Gonsalves: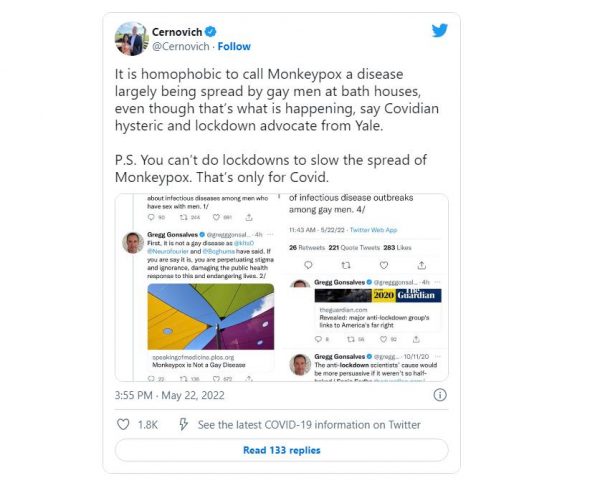 Far-right YouTuber Ian Miles Cheong continued his online anti-gay tirade on monkeypox:
They forced everyone to be apart from their dying parents and grandparents in hospitals, banned travel, and forced kids out of school and into Zoom calls, but "men who have sex with men" can't cool it for two weeks?

— Ian Miles Cheong (@stillgray) August 4, 2022
Right-wing radio host Dan O'Donnell similarly tweeted:
They shut down the entire country for COVID-19 but won't shut down the gay orgies for Monkeypox because science. https://t.co/4E2cO7chok

— Dan O'Donnell (@DanODonnellShow) August 5, 2022
Gay men are targeted with violence while right-wing media continues to depict them as threats
After the first cases of monkeypox were found among children in the U.S., LGBTQ advocates reported right-wing figures were using the news to falsely claim that gay men were guilty of abuse. This was a part of a larger attempt by right-wing media to use the monkeypox outbreak to depict LGBTQ people as a threat to society. By attempting to evoke the sort of stigmatizing rhetoric pushed during the AIDS epidemic that frames the MSM community as vectors of disease, right-wing media is feeding a culture of prejudice that has already resulted in violence against gay men.
The above-mentioned article from The Federalist fearmongered that "as gay men spread the virus within their population at startling rates, the chances of it escaping into the mundane world through close contact in stores, crowded streets, or buses increases," claiming that gay and bisexual men were spreading the disease through "truly selfish behavior [that] is endangering the rest of us."
Right-wing talk show host Erick Erickson tweeted, "'My orgy doesn't affect you,' said the man who spread monkeypox to the lady who worked at the gas station. Two weeks of no orgies to stop the spread is just too much to ask."
"My orgy doesn't affect you," said the man who spread monkeypox to the lady who worked at the gas station. Two weeks of no orgies to stop the spread is just too much to ask. But don't y'all go to church or see your grandparents. COVID is on the rise again.

— Erick Erickson (@EWErickson) August 4, 2022
On Hannity's August 8 radio show, guest Dr. Brian Tyson said the virus would "spread to the heterosexual community if we don't get a handle on the gay community to stop the transmission," and claimed "the CDC and the NIH, they're afraid to come out and tell the gay community to stop having intercourse until this pandemic goes away."
On the August 5 edition of his show, Turning Point USA's Charlie Kirk characterized the government response to monkeypox as an attempt to avoid offending "the alphabet mafia" of the LGBTQ community, saying, "You can't go after the gay community for maybe doing something they shouldn't be doing," before declaring he would "not live through another lockdown or an erosion of our civil liberties by a corrupt or usurpatious government because we're afraid to offend people. Don't care, and you shouldn't either."
From the August 5, 2022, edition of The Charlie Kirk Show, streamed on YouTube
The effects of right-wing media's misinformation about the COVID-19 vaccine put their audience at serious risk. However, these conservative figures are now jeopardizing the health of millions of LGBTQ Americans as well by seeking to stigmatize their sexuality during a public health crisis.
**********************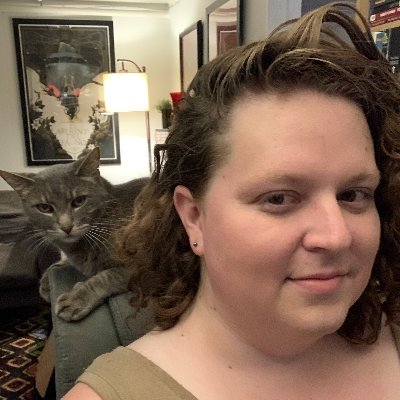 Mia Gingerich is a researcher at Media Matters. She has a bachelor's degree in politics and government from Northern Arizona University and has previously worked in rural organizing and local media.
********************
The preceding article was previously published by Media Matters for America and is republished by permission.