Your daily guide to Outfest 2018: July 22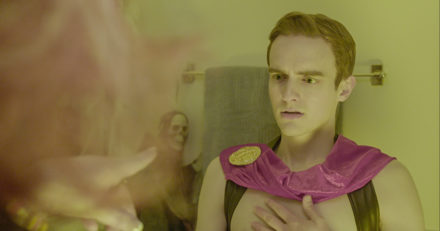 Today's the final day of Outfest, but that doesn't mean there aren't still a lot of great movie and event experiences to choose from as the festival draws to a close.  That's why the Los Angeles Blade is still here to break it all down for you, as we have every day of the festival so far.
As always, here's our daily roundup with a brief look at the selections of the day.  Whether you're a hard-core movie buff who plans to see as many screenings as possible, or a casual moviegoer looking for a date night treat, we've got you covered!
Just take a look at the offerings of the day and then head on over to www.outfest.org for ticket information.
SUNDAY, JULY 22
The venues for today are:
Regal Cinemas at L.A. Live (Regal LA A, Regal LA B, Regal LA C, Regal LA D), 631 W. 2nd St., Downtown L.A., 90012
The Theatre at Ace Hotel (ACE), 842 South Broadway, Los Angeles, 90014
THE SCREENINGS:
Encore Screening: Cuernavaca (Regal LA B, 11am): After his mother dies unexpectedly, Andy moves into the palatial residence of his strict, no-nonsense grandmother (played by frequent Almodóvar collaborator Carmen Maura) in the Mexican suburb of Cuernavaca. He finds comfort and refuge in Charly, the estate's young gardener, who introduces him to an exciting world of danger, risk, and temptation. In this epic coming-of-age story, Andy will navigate the pain and joy that comes with grief, growing up, and finding your identity. Directed by Alejandro Andrade Pease.
Encore Screening: Mapplethorpe (Regal LA A, 11:15am): Ondi Timoner directed this unflinching biopic of the life and career of iconic artist Robert Mapplethorpe, the renegade queer photographer made famous by his striking black-and-white images of phalluses and flowers.  Starring Matt Smith ("Doctor Who," "The Crown") as Mapplethorpe, and set in the gay leather communities and highbrow galleries of New York City in the 70s and 80s, the film takes a chronological look at the influences and practices that captured male homo-erotic desire so poignantly in the face of the devastating toll of the AIDS crisis.
Encore Screening: Girls' Shorts (Regal LA C, 11:15am): In this year's signature program, we amplify the unapologetic exhilaration of living your truth loud and proud. This program of shorts explores the spectrum of desire across a multiplicity of genders  – trans, cis and non-binary. Whether standing up to your straight and narrow dance instructor, challenging your partner on unspoken tensions, confessing love for your best friend, or sparking resistance through pelvic thrusts, the subjects of these spectacular stories stand up and fight for the power of the queer female gaze. Shorts: Des!re (Dir: Campbell X, 10 min.), Candace (Dir: Emma Weinstein, 10 min.), Boihood (Dir: Rhea Bozzacchi, 7 min.), Salamagan (Dir: Elisa Oh, 13 min.), Foxy Trot (Dir: Lisa Donato, 15 min.), The Dress You Have On (Dir: Courtney Hope Therond, 14 min.), Fig Tree (Dir: Jenni Olson with Ana Quintanilla, 5 min.), Juck [Thrust] (Dir: Olivia Kastebring, 17 min.).
OutSet Shorts (Regal LA A, 12pm): Outfest is thrilled to present the premiere screening of the 2018 OutSet Shorts. OutSet: The Young Filmmakers Project from The Los Angeles LGBT Center and Outfest, now in its sixth year, was created to empower and educate LGBTQ young people to tell their stories through film. A new crop of fellows between the ages of 16 and 24 participated in OutSet 2.0, a six-month filmmaking lab led by industry professionals and mentored by Outfest Alumni filmmakers. Don't miss the inspiring screening of five short films written, produced, and directed by the next generation of storytellers. Shorts: Victory Boulevard (Dir: Johnny Alvarez,12 min.), Bless the USA (Dir: Sebastian Vergara & Anthony Rizo, 8 min.), Sigourney Weaver (Dir: Andrea Ngeleka, 9 min.), The Curse (Dir: Dave Berenato, 7 min.), Flamers: Bottoms in a Brushfire (Dir: Capucine Berney, 9 min.). Post-Screening Reception, TBD, 1:30pm-3:00pm.
Porcupine Lake (Regal LA B, 1:30pm): During a long, hot summer in Northern Canada, 13-year-old Bea is desperate for a new friend. When she finally meets Kate, a loud and raucous townie, her world begins to open up in ways that she never expected. In an intimate portrayal of the secret life of girls, we watch Bea experience a series of firsts, as she quietly learns what it means to love and truly be free. The fifth feature from returning Outfest alum Ingrid Veninger (He Hated Pigeons, The Animal Project) is a moving and tender tale that leaves the viewer nostalgic for years past. Preceded by Fran This Summer (Dir: Mary Evangelista, 11 min.).
Encore Screening: Game Girls (Regal LA C, 1:45pm):  In this personal and moving documentary, we follow Teri and her girlfriend Tiahana as they struggle to navigate life on the streets of Los Angeles' Skid Row. Recently released from prison for selling drugs, Tiahana returns to find Teri desperate to get off the streets. In intimate and sometimes unsettling scenes that include group therapy sessions and domestic violence, we are transported into the lives of these two women and root wholeheartedly for their love and survival. This local story spotlighting L.A.'s homelessness epidemic premiered at the 2018 Berlin Film Festival.  Directed by Alina Skrzeszewska, who has dedicated the past 12 years of her life to telling stories from L.A.'s skid row.
Silver Shorts (Regal LA A, 2pm): Queer elders bear the history of our communities, but they're still writing their own incredible stories every day of the year. This year's outstanding collection of senior stories reminds us that discovery doesn't discriminate by age — finding new love and leaving an old life behind, digging up buried memories to field the future, or learning that you share more with family than a last name. Shorts: Grace And Betty (Dir: Zoe Lubeck, 12 min.), Generations (Dir: Kourosh Ahari, 25 min.), From Now On (Dir: Ivonne Coll & Javier Colon, 11 min.), Two Words (Dir: Jesper Emborg, 25 min.), Marguerite (Dir: Marianne Farley, 20 min.), SOULS (Dir: Daniel Gage, 8 min.).
Encore Screening: Every Act Of Life (Regal LA D, 2:15pm):  Playwright Terrence McNally has redefined contemporary gay theater with an extraordinary body of work that includes "The Ritz," "Corpus Christi," "Lips Together, Teeth Apart," and "Love! Valour! Compassion!," to name just a few. But his life offstage has been just as fascinating, encompassing activism, addiction, romance, and the constant pursuit of artistic excellence. McNally shares his story onscreen with the help of friends and colleagues like Angela Lansbury, Rita Moreno, Nathan Lane, F. Murray Abraham, and many more, as captured by documentarian Jeff Kaufman ("The State of Marriage").
Duck Season (Temporada de Patos) (LA Regal B, 4pm): In a Mexico City apartment block, 14-year-olds Moko and Flama's plans for a perfect Sunday afternoon of Xbox and junk food are turned upside-down by a power outage. Along with beleaguered pizza delivery man Ulises (and an assist from girl-next-door Rita's special brownie recipe), they learn the joy of unplugging and reconnecting with one another. With black-and-white Jarmuschian cool but a heart all its own, this adorable time capsule of pre- smartphone adolescence is a nostalgic echo of a generation unwittingly on the verge of a digital boom. Directed by Fernando Eimbcke, this 2004 film is part of Outfest's Legacy Series.  Preceded by This Is Not an AIDS Advertisement (Dir: Isaac Julien, 1988, 10 Min.)
Encore Screening: Man Made (Regal LA C, 4:15pm): From surgeries and T parties to the struggles and joys of transitioning, follow four men as they prepare for Trans FitCon, the only bodybuilding competition exclusively for trans men. Glimpse the intimate relationships between these men and their partners, family, and children as they train throughout the year. This powerful documentary culminates in a triumphant gesture of acceptance and an understanding of the shared struggles among them as they take the stage and embody their true selves.  Previously reviewed by the Blade.
Encore Screening: Anchor and Hope (Regal LA D, 4:30pm): On a houseboat in the canals of London, couple Eva (Oona Chaplin) and Kat (Natalie Tena) are reunited with Kat's boisterous best friend Roger. After a drunken night of celebrating, Roger offers to donate his sperm to help them conceive a child. But is their unconventional lifestyle possible with a baby? This charming dramedy, the second feature by Catalan filmmaker Carlos Marques-Marcet explores the intricacies of love, relationships, and what it means to be a family. This SXSW premiere was written by Screenwriting Lab alum Jules Nurrish.
Encore Screening: Episodic Showcase (Regal LA A, 4:45pm): We are entering a time where queer and trans stories are more represented than ever in episodic content. From the gay mafia brought to life with a wink in Enemies of Dorothy to a young man's earnest exploration of polyamory in Triads, this sampler of series encompasses so many of the queer and trans realities that we experience today. Join us for a 90-minute journey in asking one question: How do our LGBTQ identities intersect, and how do we move forward together as a movement? These shows explore the many answers to that question. Catch them here first: you'll be sure to binge when they're greenlit!  Shorts: Broad Strokes (Dir: Philip Vernon, 17 min), Triads (Dir: Matt McClelland, 24 min), Quare Life (Dir: Jessica King, 10 min), Brothers (Dir: Emmett Jack Lundberg & Sheyam Ghieth, 12 min), The Strivers (Dir: Guy Shalem, 20 min),  The T (Dir: Deven Casey & Daniel Kyri, 14 min), Enemies of Dorothy (Dir: Ryan Fisher & Christopher Smith Bryant, 3 min).
Closing Night Gala: The Miseducation of Cameron Post (Ace, 7pm): The 2018 Outfest Los Angeles wraps up another year closing the night on a special note. It kick-offs at The Theatre at ACE Hotel by bringing back the Award Ceremonies for everyone. You will not want to miss who takes home the audience awards along with the prestigious jury awards. Following that, The Miseducation of Cameron Post will provide just the perfect ending to our fortnight of over 200 films. An adaptation of Emily M. Danforth's celebrated queer YA novel, the film was awarded the Grand Jury Prize at the 2018 Sundance Film Festival for its warm, charismatic, and fearless performances. Set in the early 90s, the film follows lesbian teen Cameron (Chloë Grace Moretz, Carrie), sent to a religious conversion camp after she gets caught hooking up with her female best friend. At the camp, Cameron reluctantly undergoes various tactics used to "cure" same-sex attraction from persistent faith leaders Dr. Lydia Marsh (Jennifer Ehle) and Reverend Rick (John Gallagher Jr.), who are intent on "saving" LGBTQ teens. Desiree Akhavan's unapologetically queer lens delivers a refreshing take on the troubling topic of conversion therapy (which is, to this day, still used in some states) while exploring the themes of self-love, identity, and chosen family, all with unexpected flourishes of humor.
Following the film, come dance the night away as the festival closes at one of the hip locations in DLTA. Your first cocktail is on Outfest as you reminisce and share your favorite memories from the last 11 days!
My Unorthodox Life's Ra'ed Saade dishes up Reality TV spunk
Is America's Reality TV genre ready for frank discussions on open relationships?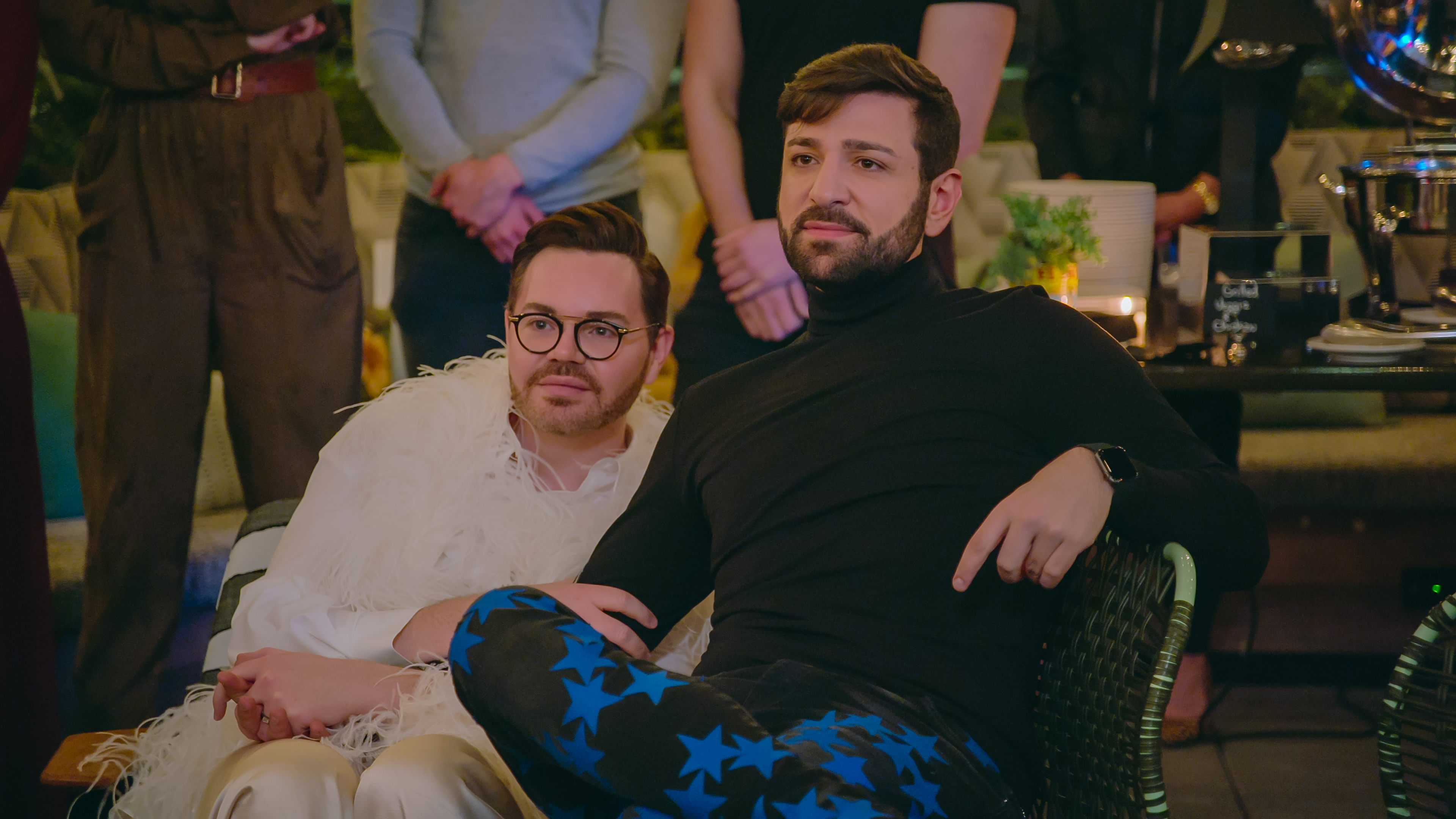 HOLLYWOOD – If you are like many who have reacted harshly to Real Friends of WeHo, you may feel a bit hopeless regarding reality television and its representation of gay men.
For all its misses, the reality TV genre still explodes across broadcast and streaming services. There are endless contests, there are weird matchmaking gimmicks and through it all, you can still find some gay fingerprints. And of course, there is Drag Race.
One of my personal guilty pleasures has been various "Real Housewives" franchises. Each franchise seems to study the behaviors of women who possess big egos, lots of money and are plied with a sloshing amount of alcohol. Sitting back in an armchair, shoveling popcorn and watching, is gay man, and executive producer, the boss and god of the Real Housewives world, Andy Cohen… (and oh yeah, me.) There is a perverse pleasure observing a hetero world where the Higher Power is gay and watching them all descend into madness.
It is all theatrical and somewhat staged, of course. We are the fourth wall of their world, and situations are played out and exaggerated for our benefit, and from the accounts of the people we are observing, only represent a fraction of their real lives.
Against this backdrop, Netflix's My Unorthodox Life plays on this voyeuristic concept but is refreshingly unique and insightful. While it certainly has Real Housewives trappings, it centers around the uber-wealthy and has even had Jill Zahn, an OG New York Real Housewife, drop in to give advice, the core is less about superficial squabbles and more about cultural oppression and the quest for personal empowerment.
The show centers around Julia Haart. Her life is literally "unorthodox" as her story arc describes her escape from the orthodox lifestyle of the ultra-conservative Haredi Jewish Community in Monsey, New York. In season one, three of her four children follow her and she mentors them into living life in the secular world as they each make personal strides to find their own unique identities. Julia herself becomes a fashion and design mogul, married to an incredibly wealthy husband Silvio Scaglia Haart, and best friend to her gay business partner, Robert Brotherton. Robert and Julia could not be more "Will and Grace" if they tried. Julia ends season one trying to matchmake Robert and find him true love. Apparently, she did not need to bother, as he had already been working on something off camera on his own.
As the sun rises on season two, we see seismic shifts have been made in the relationship statuses of the cast. Julia is now going into a divorce war with Silvio, and her oldest daughter has left her husband and their marriage which had been originally rooted in Haredi orthodox standards. Robert on the other hand, is no longer single, but has a boyfriend, with whom he has had a seven-year relationship.
Enter Ra'ed Saade, the boyfriend. Handsome and positive with a killer smile, he is somehow reminiscent of a male, Lebanese, gay Mary Richards as Lou Grant defined her in the classic sitcom.
Lou: You know what? You've got spunk…
Mary: Yeah, well (slight giggle)
Lou: I HATE spunk!
Ra'ed has spunk. In every sense of the word—double entendre intended. Will America "hate" his brand of spunk?
Mary, in her day, was one of the only single working women representations on network TV. Ra'ed is the first gay Arab man on Netflix reality TV. He is sex positive and allows himself to be a walking commercial for open relationships. On the show, he mixes a deep sense of romance and being the ultimate boyfriend, a superior friend and confidant, with being frequently horny, or as he himself describes it, "a slut."
Ok, so maybe Mary Richards never called herself a slut.
While Ra'ed is from Lebanon, he seems to have lived elsewhere most of his life. This is not unusual, he tells me, "The majority of the population of Lebanon live outside. We have more Lebanese people in Brazil than there are in Lebanon." Ra'ed was born in Dubai, moved to the Philippines, lived in Holland, and then spent his high school years in Saudi Arabia. He credits those high school years as being the ones that shaped him. "Saudi Arabia is a very conservative, Muslim country. There is when I discovered that I was a homosexual gay man. Surviving three years in Saudi Arabia as a homosexual man and keeping it to myself, acting and putting on… doing all the things you do when you're acting to cover up. That shaped a lot of things for me in my life. All the trauma of that period made me into this funny guy that knows, if I survived that, I could survive anything… I was considered an abomination and could have gotten up to the death penalty, especially in Saudi Arabia, and especially during the time that I was there. It was very frightening and scary. I didn't tell a soul other than the people I was sleeping with, of course they knew."
When he came to America and Syracuse University, everything changed. He met Robert. "It was like, opening a cave and letting the puppy come out. I smelled freedom. I felt I saw the rainbow colors in the sky every day. I just obviously fell in love. And here I am. I feel like I've arrived."
It was with that survival instinct that gave him the courage to go for the Middle East edition of The Voice, and to audition for America's Got Talent. When he hit the AGT stage, the audience loved his personality. His act? Not so much. He got booed off.
Spunk.
In the second season of My Unorthodox Life, Ra'ed and Robert starred in the first episode describing how they were living together. While the show misleadingly implied that their relationship was new, it was not only not new, but tried and true. "Rob and I have been soul mates for 16 years. We know each other through thick and thin, through rich and poor, famous and non-famous and good and bad. All of it. We know each other inside and out," Ra'ed told me on a recent Rated LGBT Radio discussion.
Haart's eldest daughter Batsheva was harsh when Ra'ed revealed that he believed in open relationships. She advocated for the couple to break up immediately. She made her comments right to Ra'ed's face on camera.
He has no regrets. "I'm such an open book and it's sometimes bad for me… I didn't have any hesitation because I stopped caring what people think and I am shameless, as you've seen on many shows. I just know the truth that is the truth," Ra'ed said to me about his stance. "The truth of the matter is Rob and I have been together as friends as you know, sexually active or whatever for 16 years, I mean, there is no doubt the loyalties– the love, is there. There's no doubt that I would jump off a cliff, I would take a bullet for Rob. All of these beautiful things– but when I'm going to Ibiza …Rob and I are going to go and flirt with everybody in the club. A lot of people do that in secret. It is okay to have an open relationship when you are honest and open with your partner and you guys have set the ground rules and you both are saying, yes, we agree, both say yes, we love, we love this idea. There's no problem with this and it's a way more fun lifestyle. I mean that's the truth. When you're in a relationship, you are together to lift each other up encourage each other and just build a beautiful life. You just don't own another person, you know."
Hi answer is direct, unapologetic and almost innocent. Spunk.
Will there be a season three of My Unorthodox Life? Ra'ed hopes so. "The assignment was my unorthodox life." Even if season two was the final he feels "like I completed the assignment." If there are more seasons, "There's a lot of facets and a lot of a lot of dynamics in my life that are unorthodox so I would love to open up more in coming seasons."
In the meantime, while Mary Richards famously twirled and threw her hat in the air on a Minneapolis street corner, Ra'ed is tossing his on a New York City Time Square street corner.
It is from there that he TikTok promotes his February 10th "Club Ra'ed" DJ evening of Middle East disco sounds, a one-time event he hosts. He has proven that spunk is alive and well.
The modern version is just a tad more exciting with a unique Arabic feel and a fun infectious rhythm.
Listen to the complete interview:
****************************************************************************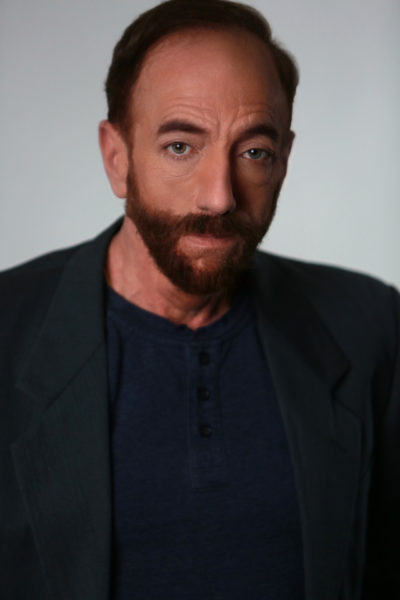 Rob Watson is the host of the popular Hollywood-based radio/podcast show RATED LGBT RADIO.
He is an established LGBTQ columnist and blogger having written for many top online publications including Parents Magazine, the Huffington Post, LGBTQ Nation, Gay Star News, the New Civil Rights Movement, and more.
He served as Executive Editor for The Good Man Project, has appeared on MSNBC and been quoted in Business Week and Forbes Magazine.
He is CEO of Watson Writes, a marketing communications agency, and can be reached at [email protected] .