National LGBT Bar Assn asks lawyers to repudiate anti-LGBT law firms
DOJ joins FRC for task force defending "religious liberties"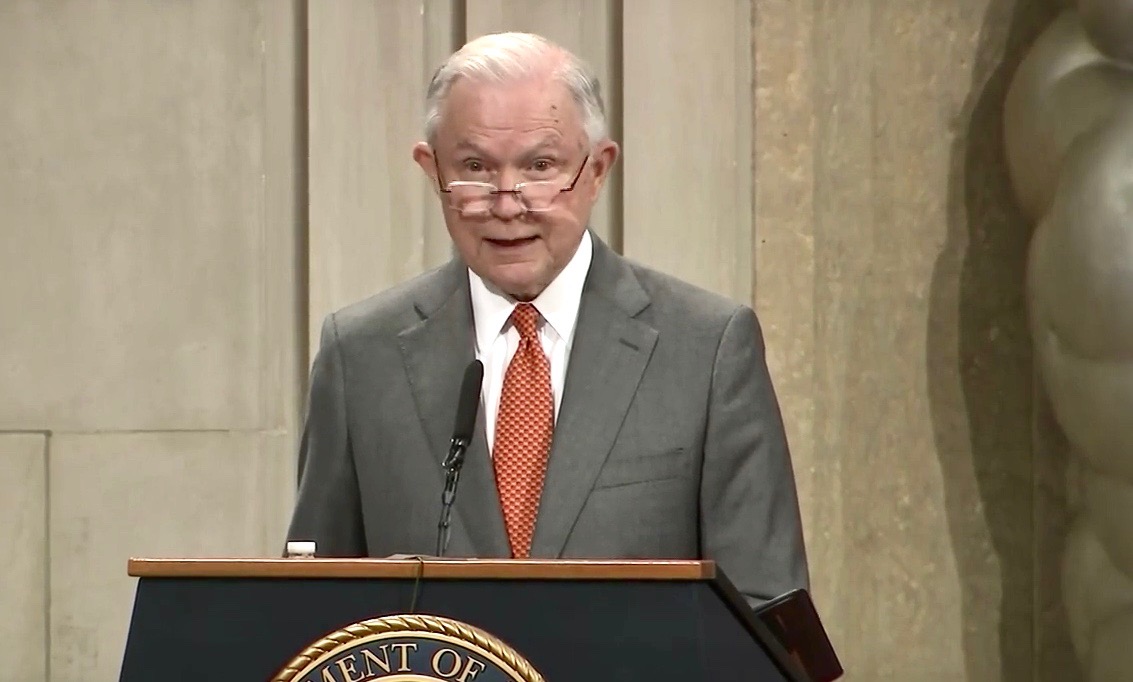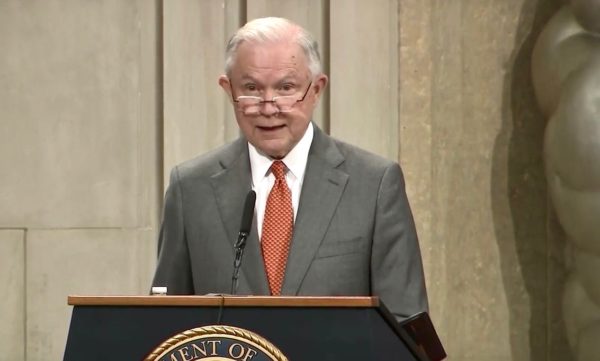 The National LGBT Bar Association is asking attorneys across the United States to repudiate anti-LGBT legal groups as the Trump-Pence administration takes their predilection toward divisiveness to a new level. On Monday, July 30, Attorney General Jeff Sessions announced the creation of a Religious Liberties Task Force alongside anti-LGBT extremists from the ubiquitous anti-LGBT Alliance Defending Freedom, as well as the Colorado baker who refused to serve a gay couple in violation of the state's nondiscrimination law. The taxpayer-funded task force will be led by Jesse Panuccio, the acting Associate Attorney General at the Department of Justice who worked for attorney Chuck Cooper in 2010 defending Proposition 8, California's same-sex marriage ban, during the federal trial that struck down the ban.
"This taxpayer funded task force is yet another example of the Trump-Pence White House and Jeff Sessions sanctioning discrimination against LGBTQ people," said Human Rights Campaign Legal Director Sarah Warbelow. "Over the last 18 months, Donald Trump, Mike Pence and Jeff Sessions have engaged in a brazen campaign to erode and limit the rights of LGBTQ people in the name of religion. The Attorney General standing shoulder-to-shoulder this morning with anti-LGBTQ extremists tells you everything you need to know about what today's announcement was really all about."
"Under this administration, the federal government is not just reacting—we are actively seeking, carefully, thoughtfully and lawfully, to accommodate people of faith," Sessions said. "Religious Americans are no longer an afterthought."
"Religious freedom is important – and, as many of the speakers at today's Department of Justice event noted – it's already concretely protected in our Constitution and laws, Jon Davidson, Chief Counsel of Freedom for All Americans Education Fund, told the Los Angeles Blade. "No one is trying to change that. Despite that, today's DOJ action is just the latest step this administration has taken to undermine the rights of LGBTQ Americans under our nation's laws. Time and again, Jeff Sessions' DOJ has seized the opportunity to side in court with those who seek to be permitted to violate those laws and discriminate against LGBTQ Americans. Decades of legal precedent make clear that religious freedom is not a justification for harming others, and that should apply to LGBTQ people as well."
Davidson is part of a new campaign by the National LGBT Bar Association to reach out to and dissuade their colleagues not to take up cases that defend or advocate for anti-LGBT causes.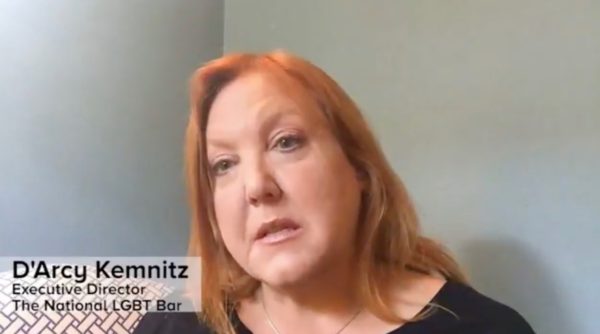 "For more than 25 years, groups like Alliance Defending Freedom and Liberty Counsel have overseen an army of litigators and waged a systematic, insidious, and well-funded crusade to strip protections from LGBT people," says LGBT Bar Association Executive Director D'Arcy Kemnitz. "With the recent Supreme Court decision in the Masterpiece Cakeshop case, the announced retirement of Justice Anthony Kennedy, and more and more court victories for those seeking a license to discriminate, fair-minded attorneys committed to diversity must push back. If we don't take these threats seriously and act accordingly, we could face long term legal setbacks for LGBT people."
The campaign, COMMIT to INCLUSION, includes a fact sheet detailing the history of these anti-LGBT legal groups, their enormous budgets, and a sample list of cases in which they have sought to harm LGBT people. It also includes a one-minute video featuring: Kemnitz; Davidson; and Cathy Sakimura, Family Law Director at the National Center for Lesbian Rights.
The COMMIT to INCLUSION campaign pledge reads in part: "We commit to inclusion by ensuring that our personal pro bono and volunteer capacity and personal financial resources will not be used to support the work of ADF and Liberty Counsel."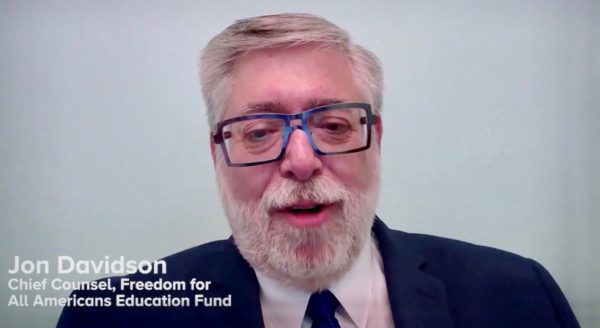 "As someone who has been on the other side of the Alliance Defending Freedom and Liberty Counsel in more than a dozen lawsuits, I can say with certainty that, if a member of the National LGBT Bar Association were to provide their services to the Alliance Defending Freedom or Liberty Counsel, they would be working directly in opposition to the mission of association they have joined. I commend the LGBT Bar for educating the public about these groups' anti-LGBT activities and urging its members to work to end discrimination against LGBT people through the bar's Commit to Inclusion campaign," Davidson, tells the Los Angeles Blade in an email.
"We strongly support this campaign the same way we'd urge law firms to fight against those legal groups which support discrimination on women's rights, immigrant rights, and more often than not also support discrimination against LGBTQI people," Shannon Minter, Legal Director for the San Francisco-based National Center for Lesbian rights tells the LA Blade.
"This campaign is a call to action to warn attorneys about anti-LGBT legal groups and their dangerous and strategic efforts to chip away at legal protections for LGBT people," says Kemnitz. "We are imploring the legal profession to hold back pro bono resources that would help these groups advance their discriminatory agenda. When you help anti-LGBT legal groups – even on matters not relating to LGBT issues – you hurt LGBT people."
Tony Perkins, head of the anti-LGBT extremist group the Family Research Council and close advisor to Vice President Mike Pence, put out a press release both slamming the LGBT Bar Association move and foreshadowing AG Session's "religious liberties" task force announcement – otherwise construed as a declaration of holy war against LGBT people.
"First, LGBT activists wanted conservatives out of the wedding business. Then came professional sports, the restaurant industry, big tech, teaching, broadcasting, the police force, fire department, local government, the Olympics, military, counseling, adoption and foster care. What's left? According to one extremist group, the law," says Perkins.
"The legal profession has already seen its share of bullying from LGBT extremists. In at least four states, judges have been threatened, suspended, or otherwise punished for their marriage views. In two states, they've been professionally disciplined. Of course, there's been an effort to shun lawyers who express any sort of support for natural marriage for years," Perkins continues.
"The LGBT Bar Association is hoping to persuade people that mainstream organizations like Liberty Counsel and Alliance Defending Freedom are waging 'a systematic, insidious, and well-funded crusade to strip protections from LGBT people,'" Perkins opines. "In the end, the people who avoid a debate are the ones scared of losing. They scream about freedom when it suits their purpose, only to deny others the freedom to even be heard. Like so many people outside the mainstream, this group's call for tolerance is just a cover for social tyranny."
Here's the video from COMMIT to INCLUSION, which runs from July 24 through September 27. 
Reporting by Karen Ocamb, the staff of the Los Angeles Blade and wire service reports
Migrants dumped at Calif. church after charted jet flight from Texas
Immigrants were carrying documentation purported to be from the State of Florida according to the Attorney General's office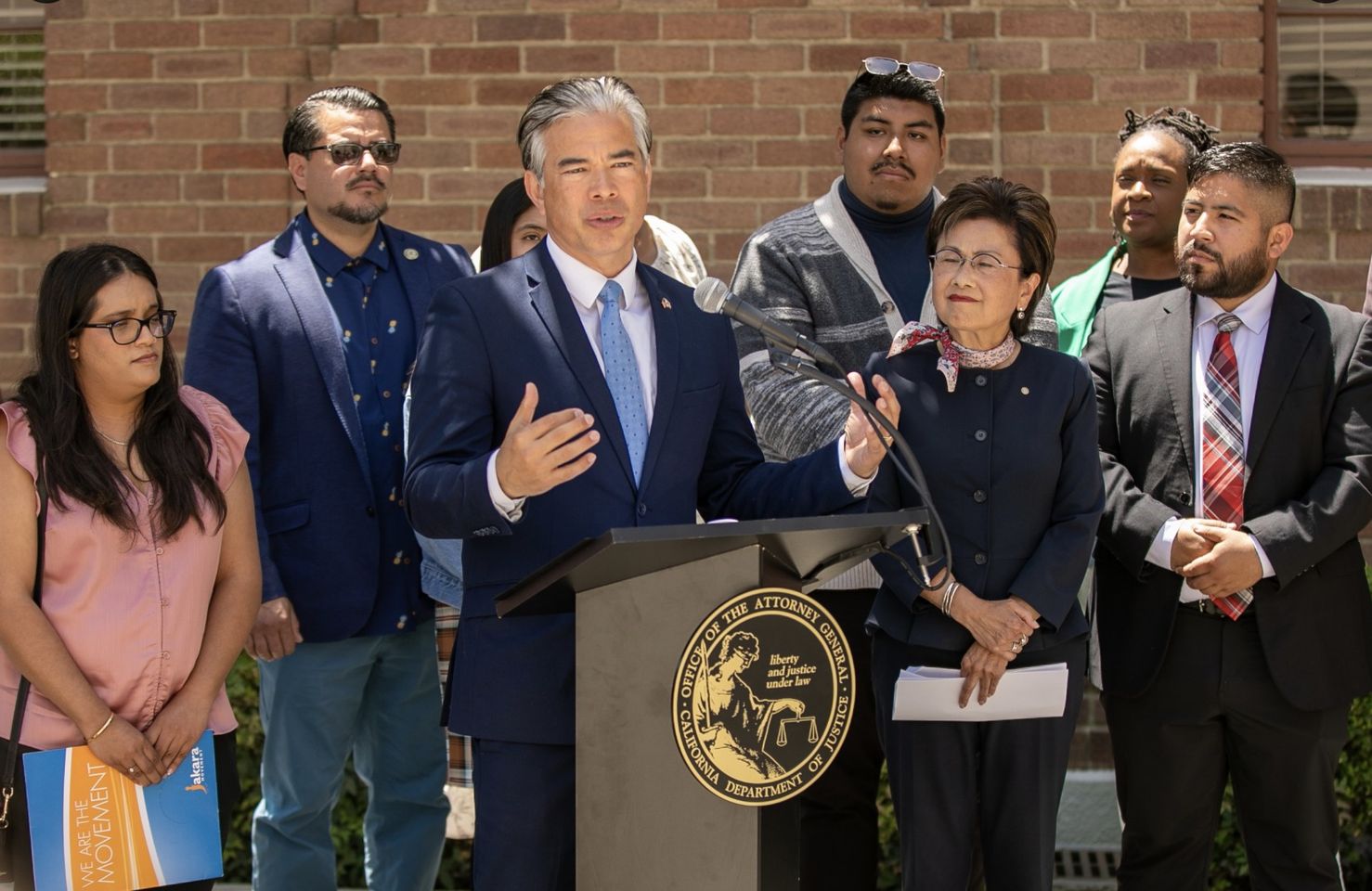 SACRAMENTO — California Attorney General Rob Bonta and Governor Gavin Newsom expressed outrage after a group of 16 migrants were transported by a private chartered jet from Texas via New Mexico and were left at the doorstep of the offices of the Sacramento Catholic Diocese on Friday.
"Today Attorney General Rob Bonta and I met with over a dozen migrants in Sacramento, Governor Newsom said in a news release. "These individuals were transported from Texas to New Mexico before being flown by private chartered jet to Sacramento and dumped on the doorstep of a local church without any advance warning."
"We are working closely with the Mayor's office, along with local and nonprofit partners to ensure the people who have arrived are treated with respect and dignity, and get to their intended destination as they pursue their immigration cases. My Administration is also working with the California Department of Justice to investigate the circumstances around who paid for the group's travel and whether the individuals orchestrating this trip misled anyone with false promises or have violated any criminal laws, including kidnapping," the Governor said.
The Attorney General said in a separate statement:
"Today I met with over a dozen migrants who were brought to Sacramento by private plane, with no prior arrangement or care in place," said Bonta. "We are investigating the circumstances by which these individuals were brought to California. We are also evaluating potential criminal or civil action against those who transported or arranged for the transport of these vulnerable immigrants. While this is still under investigation, we can confirm these individuals were in possession of documentation purporting to be from the government of the State of Florida.
"While we continue to collect evidence, I want to say this very clearly: State-sanctioned kidnapping is not a public policy choice, it is immoral and disgusting. We are a nation built by immigrants and we must condemn the cruelty and hateful rhetoric of those, whether they are state leaders or private parties, who refuse to recognize humanity and who turn their backs on extending dignity and care to fellow human beings. California and the Sacramento community will welcome these individuals with open arms and provide them with the respect, compassion, and care they will need after such a harrowing experience," Bonta added.
Bishop Jaime Soto of the Diocese of Sacramento noted: "Within each of the 16 migrants transported to Sacramento on Friday we recognize the humble presence of Jesus, and we hear His call to stand by them. The urgency to respond was heard by Catholics and people of good will. We are thankful to our partner organizations who took up the holy work of hospitality, dedicating their time and resources to ensure that every migrant did not feel alone and abandoned."
According to Diocese officials, the migrants arrived with everything they own stuffed in their backpacks. Migrant rights advocates say that the sixteen Venezuelan and Colombian nationals were lied to and intentionally deceived.
Eddie Carmona, campaign director at PICO California, a faith-based community organizing group that has been assisting the migrants told the Associated Press that the migrants had already been processed by U.S. immigration officials and given court dates for their asylum cases when "individuals representing a private contractor" approached them outside a migrant center in El Paso, Texas, Carmona said. They offered to help the migrants get jobs and get them to their final destination, he said.
"They were lied to and intentionally deceived," Carmona said, adding that the migrants had no idea where they were after being dropped off in Sacramento.
Late Sunday the Los Angeles Times reported the documents appear to show that the flights were arranged through the Florida Division of Emergency Management and that it was part of the state's migrant transportation program, according to a spokesperson with the attorney general's office who did not want to be identified.