August 7, 2018 at 1:43 pm PST | by Mariah Cooper
Ruby Rose cast as lesbian Batwoman in CW series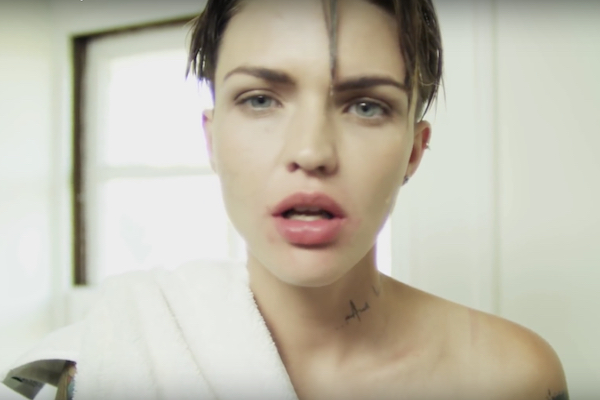 Out actress Ruby Rose has been cast in the lead role in the upcoming CW series "Batwoman."
Batwoman/Kate Kane will make her debut appearance in the CW's "Arrowverse" crossover event, which will include superhero shows "Arrow," "The Flash," "Supergirl" and "Legends of Tomorrow," in December.
Kane is " armed with a passion for social justice and a flair for speaking her mind, soars onto the streets of Gotham as Batwoman, an out lesbian and highly trained street fighter primed to snuff out the failing city's criminal resurgence. But don't call her a hero yet. In a city desperate for a savior, Kate must overcome her own demons before embracing the call to be Gotham's symbol of hope," according to her character description provided by CW.
Out showrunner Greg Berlanti ("Arrowverse"), and executive producer Caroline Dries ("The Vampire Diaries"), an out lesbian, are on board for the pilot which is expected to debut in 2019.
Rose, known for her work on "Orange is the New Black," celebrated the news on Instagram.
"The Bat is out of the bag and I am beyond thrilled and honored. I'm also an emotional wreck.. because this is a childhood dream. This is something I would have died to have seen on TV when I was a young member of the LGBT community who never felt represented on tv and felt alone and different.Thank you everyone. Thank you god," Rose writes.
The Bat is out of the bag and I am beyond thrilled and honored. I'm also an emotional wreck.. because this is a childhood dream. This is something I would have died to have seen on TV when I was a young member of the LGBT community who never felt represented on tv and felt alone and different. Thank you everyone. Thank you god.

A post shared by Ruby Rose (@rubyrose) on Aug 7, 2018 at 10:53am PDT