August 7, 2018 at 8:42 pm PDT | by Troy Masters
WeHo Council gets death threats after Trump Star removal vote
A unanimous vote by the West Hollywood City Council Monday night passing a resolution asking the Hollywood Chamber of Commerce and the City of Los Angeles to remove Donald Trump's star from the Hollywood Walk of Fame on Hollywood Boulevard has touched off a flurry of threats to city officials.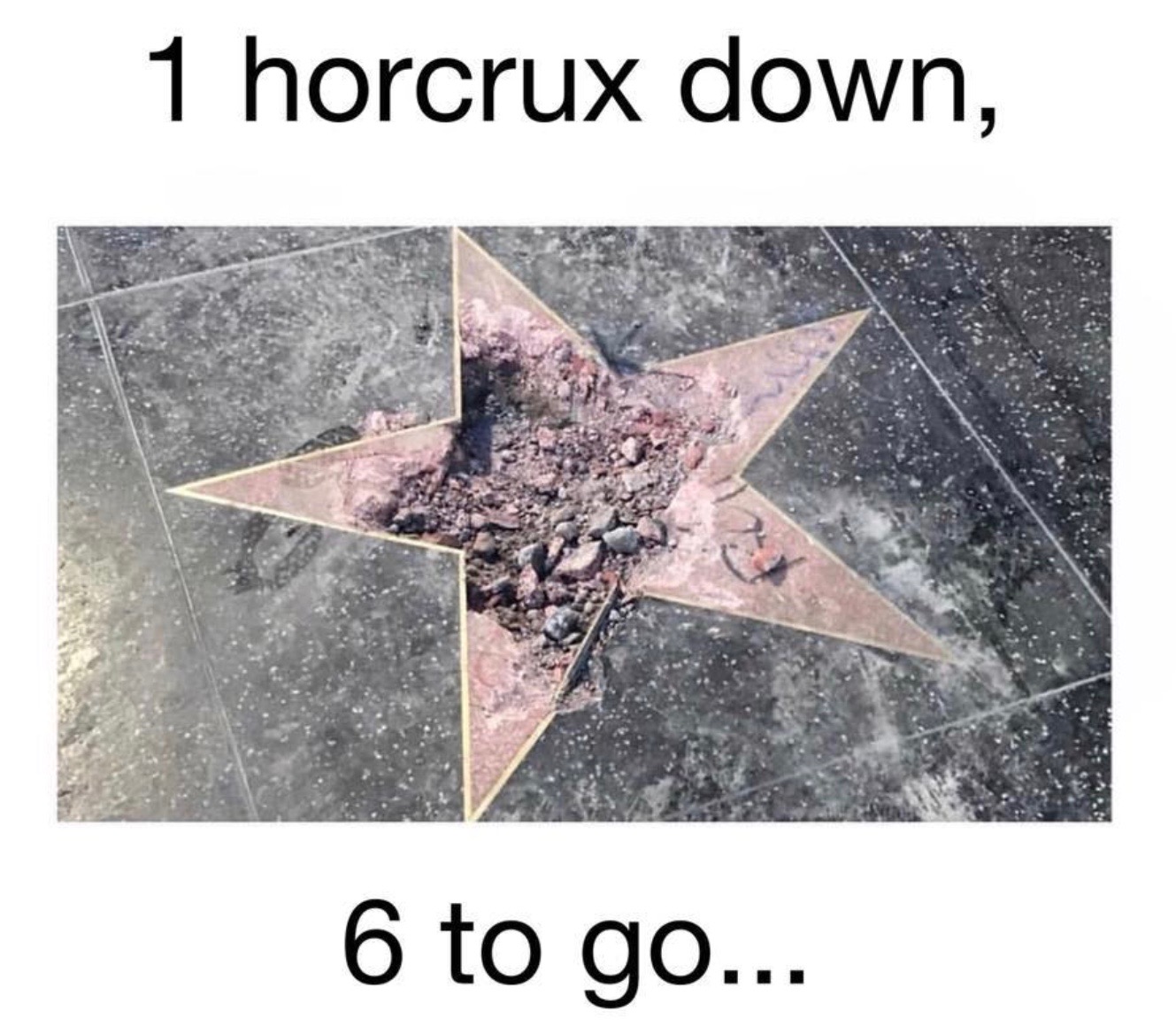 In a long post on his personal Facebook page Tuesday, Aug. 7, West Hollywood Mayor John Duran noted that hundreds of angry emails from supporters of President Trump flooded the city's offices. One caller left a voicemail message saying: "What is WeHo? I am going to start shooting faggots one by one."
Duran wrote: "This is one of the numerous voicemails that was left at city hall last night. There are hundreds of emails coming in right now to city hall. Most of them are filled with anger. Some threaten violence. Many are filled with ignorance, prejudice and homophobia."
The Council's actions had been sparked by the actions of 24 year-old Austin Clay of Glendale, who spoke at the Council meeting in support of the Resolution. Clay was charged Monday in Los Angeles Superior Court after he was accused of smashing Trump's star with a pickax last month. Clay has been charged with one felony count of vandalism, according to the Los Angeles County District Attorney's Office. He could face up to three years in jail if convicted, prosecutors told the Los Angeles Blade
There have been calls to not replace and simply remove Trump's star after the latest round of vandalism based in part on Trump's alleged abuse of women, his countless inflammatory statements regarding minorities and immigrants, some of which use racist code words, vernacular and phrasing, as well as his well publicized mocking attack on New York Times reporter Serge F. Kovaleski, who has a physical infirmity, while Trump was campaigning as a Republican presidential candidate in 2015.
The star was also previously vandalized with a sledgehammer and pickax by James Otis days before the November 2016 election. Otis pleaded no contest to that felony charge. He was sentenced to community labor and ordered to pay $4,400 for the damage.
Prior to the Council's vote, the President's supporters who spoke at the council meeting last night "were ugly and cruel" Duran wrote. "One mocked a transgender man. They were disruptive and loud. I had to quiet the audience repeatedly to maintain a level of civility."
Duran also pointed out that, "We are not the decision makers. We have no authority over Hollywood Blvd. At most, the resolution was a petition for them to take action which they can heed or ignore."
But Duran spared no words for the man at the center of the controversy – Donald Trump – whose star was paid for with $30,000. And since the star was awarded in 2006 for his Miss Universe pageant, which he promotes with "The Apprentice," he shows off his new baby Baron without addressing wife Melania with no one but close lawyer Michael Cohen and the National Enquirer aware that he was allegedly having an affair with Playboy model for a year.
"[W]e won't sit back silently while right wing forces attempt to harm our community and our values," Duran writes. "Donald Trump is a monster. He is a thug. He was declared the winner of the 2016 election. He could have brought our nation together as a leader should. He could have asked us to raise ourselves up to a greater good for our common welfare and future. But he didn't.
"He acts like a child," Duran continues. "He throws tantrums, tweets and pouts. He is cruel. He is divisive. He lies incessantly. Evidence is being released that shows that he and his family were working with a foreign nation against the interests of the United States for their own profit and gain. If the future continues down that path, he should be impeached and treated with disdain by all future generations of Americans as a modern Benedict Arnold."
Despite the city council's resolution, it's unclear if Trump's star would actually be removed.
A spokesperson for the Hollywood Historic Trust told the LA Blade that the organization has planned on repairing Trump's star after the recent smashing.
Removal of Trump's star would create controversy and questions about some of the other stars honored on the Walk of Fame who have been disgraced. There was an outcry to remove comedian and TV actor Bill Cosby's star after his conviction this past April on three sexual assault charges, along with the dozens of women who came forward and accused him of sexual misconduct. Hollywood Chamber of Commerce Chief Executive Officer Leron Gubler, however, told the media that stars are all part of the fixed historic landmark on Hollywood Boulevard and would not be removed for that reason.
One major Hollywood figure, Star Wars actor Mark Hamill, weighed in Tuesday on Twitter offering: "How about replacing it with someone who really earned it? Like @carrieffisher"
Reporting by The New York Times, the staff of the LA Blade, and wire service reports.