August 8, 2018 at 5:16 pm PDT | by Staff reports
Lara wants audit of LA County Child Welfare System
Out State Sen. Ricardo Lara (D-Bell Gardens) and two Republican colleagues have requested a review by the California State Auditor of child safety protocols and protections for LGBT foster youth in the Los Angeles County Department of Children and Family Services (DCFS) after the horrific death of 10-year-Old Anthony Avalos on June 21, Lara's office confirmed to the Los Angles Blade late Wednesday.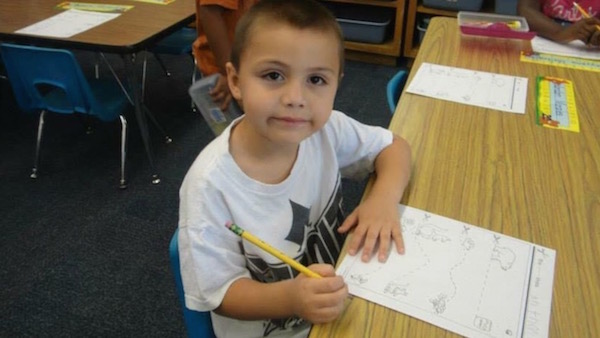 Lara, Sen. Scott Wilk (R-Santa Clarita), and Assemblymember Tom Lackey (R-Palmdale) requested the audit in response to reports that DCFS received 13 calls since 2013 from school administrators, a teacher, a counselor, family members and others alleging Anthony was the victim of abuse, according to Lara's spokesperson.
LA County sheriff's deputies had responded to a 911 call from the boy's mother about 12:15 p.m. on June 20 and found the boy unresponsive inside the family's apartment. Authorities said they were told the boy had "suffered injuries from a fall." Avalos died at a hospital the next morning. Meanwhile, County officials removed seven other children from the home.
On June 27, Kareem Leiva, boyfriend of Avalos' mother, Heather Barron, were arrested on suspicion of murder. Social workers had previously reported Leiva was a gang member
A DCFS official told the Los Angeles Times  that Anthony may have come out as gay prior to his death. In 2014, eight-year-old Gabriel Fernandez from Palmdale died as a result of abuse by his mother and her boyfriend. They were convicted of murdering Gabriel after prosecutors presented evidence the couple believed that he was gay.
The audit will ask whether DCFS has adequate practices to identify and protect LGBTQ youth, who represent 19 percent of foster youth over age 12, according to a 2014 study by the Williams Institute at UCLA.
"The heartbreaking deaths of Anthony and Gabriel demand that we search our souls and commit to a thorough response by all levels of our government," Lara, a member of the Joint Legislative Audit Committee and vice chair of the Legislative LGBT Caucus, said in a statement. "It has been six years since the California State Auditor reviewed child safety in Los Angeles, and I hope that County leadership will welcome this as an opportunity to improve its practices, particularly when it comes to protecting LGBT youth who are more likely to face abuse and rejection by their families."
The California State Auditor last performed a review of DCFS child safety procedures in 2012 in response to widely publicized child deaths.
According to the audit request letter: "While the investigation into Anthony's death is continuing, the Auditor can follow up with the Department to identify any breakdown in processes and recommend systemic solutions that would improve child safety."
The audit will also review whether safety, risk and reunification assessments are timely and accurate, including background checks on all individuals in a home who have access to a child; whether child abuse and neglect investigations are timely and thorough; whether DCFS performs regular and thorough wellness checks on children in its care; whether DCFS is transforming its practices and processes in response to deaths of children for whom it had responsibility or previous contact; and what are the root causes of any deficiencies.
Reporting by The Los Angeles Times, NBC4 Los Angeles, the staff of the LA Blade, and wire service reports.