August 25, 2018 at 11:44 am PDT | by Lee Mentley
In Memory of David McReynolds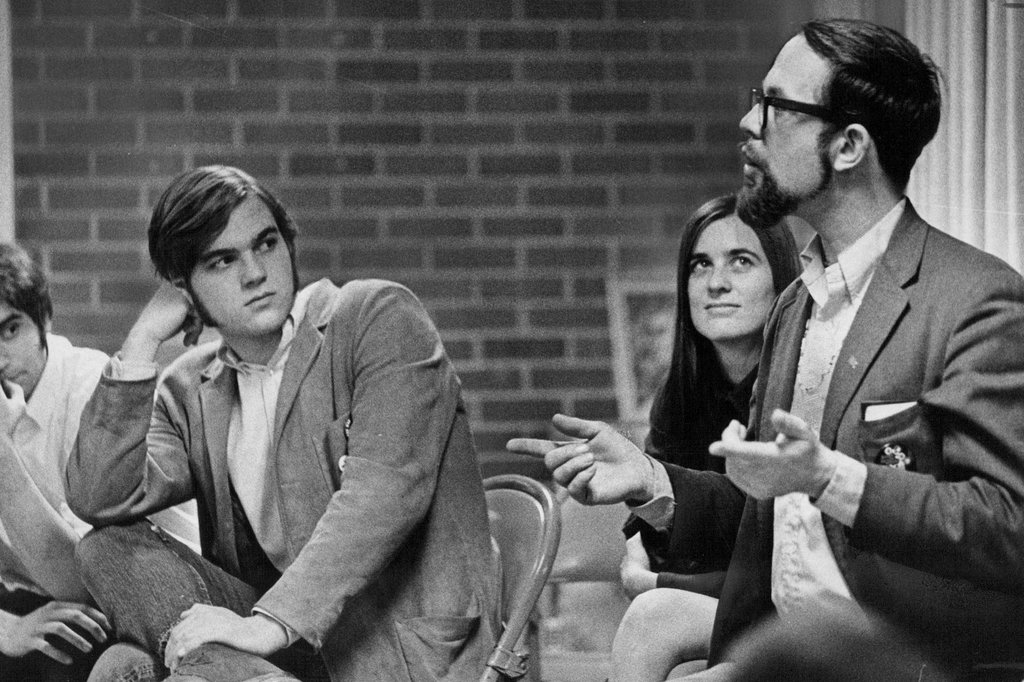 David Ernest McReynolds was born in Los Angeles on Oct. 25, 1929, one day after the Black Thursday stock market crash signaled the beginning of the Depression. David passed away Friday, August 17, 2018 at the age of 88 after a fall in his New York City East Village apartment, a few doors west of the legendary La Mama Avant Garde Theatre on 4th Street.
I meet David online in a Gay Elders Chat group while serving as AIDS History Curator at ONE Archive's at USC.  Several Older Men were seeking a way to share information on the Gay Movement and politics. We had all lost so many friends to HIV/AIDS and needed to expand our circle of friends.
David stood out to me as a sweet and intelligent man with tons of political movement knowledge. I was particularly interested to hear of his friendship with Gay civil rights icon Bayard Rustin and David's leadership in the national socialist, civil rights and Gay Liberation movements. As a friend of Coretta Scott King and a Democratic Socialist myself, I was drawn to his brain trust and wealth of national movement history.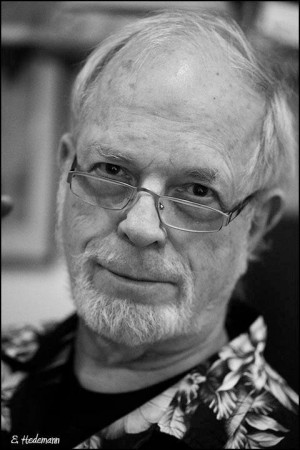 After years of corresponding, we met when I moved to New York City's East Village to write my own book and landed on his doorstep for delightful breakfast and lunch meetings. We shared stories and I was excited to know that as an activist he had landed in jail several times, compliments of the FBI because of his anti-Korean and Vietnam War protests as an officer in the War Resister League before his work on communities of color and Gay civil rights. The FBI had complied hundreds of pages on his activist work. I hope this file finds its way to ONE Archives.
David's soft and gentle nature seemed such a contrast to his draft card-burning political history because in his personal life he was a photographer and a member of the botanical society, surrounding himself with fragrant tropical plants, the sounds of Edith Piaf and a lounging yellow cat. His apartment was that of an eccentric academic with papers and books strewn everywhere. I was right at home.
After being radicalized by a group of young socialists on campus at UCLA, where he received a Bachelor's Degree in 1953 and where David had his first Gay liberating sexual experience with choreographer Alvin Ailey, his world opened up.
Over the years he visited peace groups in Europe, Libya, Japan and Vietnam. Once when he returned to the United States in 1958, he ran for a U.S. congressional seat on the Eldridge Cleaver Peace and Freedom Party Ticket as openly gay. In 1980, he ran for President on the Socialist Party USA ticket with a focus on denuclearization.
Then in 2000, he ran again—this time on the Green Party ticket against Chuck Schumer for the U.S. Senate. He knew he wouldn't win these races but he felt it was a great opportunity to have a national platform to educate the public and youth on socialism.
One of our favorite topics was reaching out to youth to encourage them to join movement politics. David continued over the years to be a mentor to youth in the Socialist Party, attending annual conventions that he said grew smaller and smaller, to his deep concern. We also found humor in often discovering ourselves to be the oldest persons in the room, wishing we still had our youthful stamina and sharing memories of romping around the Westside water front and the infamous "Trucks" in the sexual liberation of 1970's New York.
Bringing people together in community coalitions was something we shared. We also shared a fear that the Gay Movement had been splintered by the politically correct alphabet soup that had divided us into small groups with limited agendas, losing our grip on Gay Liberation for Full Equality.
David had a deep need to communicate, educate and bring people from all walks of life to an understanding that we all have a responsibility to the world we live in—Gay & Straight, Right & Left, Rich & Poor.
Reading different biographies this past week, I learned even more about my Elder friend. It made me cherish the short times we spent together. I had thought we would have many more breakfast together. I will miss those early morning e-mails and call to arms.
Life is short my friends, reach out and make it count…!
David is survived by a sister, Elizabeth Gralewski, and a brother, Martin McReynolds.
You can learn more about David McReynolds in a biography entitled "A Saving Remnant" by Martin Duberman.
David McReynolds Photography Can be Found Here, http://www.mcreynoldsphotos.org/
Lee Mentley is author of "The Princess Of Castro Street"